When in Rome? it is completely acceptable to eat until the buttons burst off your pants, and it is impossible to not be completely immersed in history. There are so many incredible sights and restaurants to explore in Rome, you could spend your entire life here and not experience it all.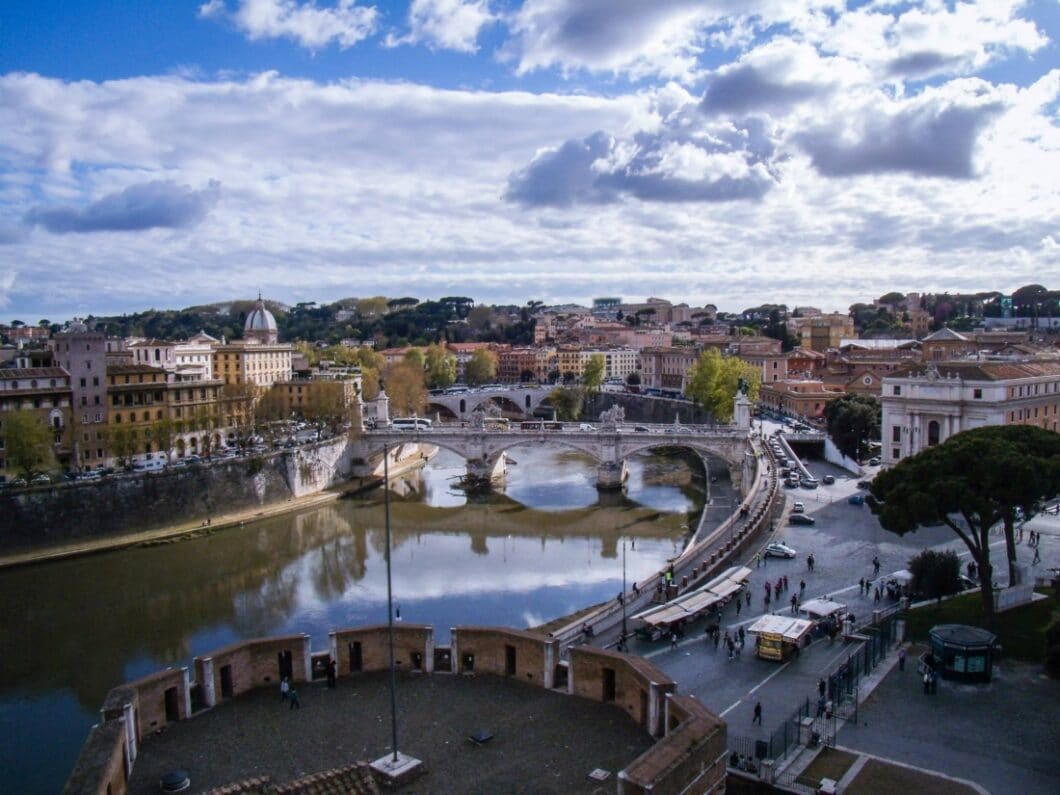 My husband and I spent a little over two weeks exploring Rome. We expected this vacation to be an adventure but not necessarily relaxing. We were quite wrong. I don't think I have ever felt more relaxed on a vacation, despite the fact we had many tours booked throughout the ancient city.
Rome is an incredibly easy city to navigate, and you can walk to just about any historical site you want. I also never once felt unsafe, even when wandering the streets in the middle of the night. Rome has a reputation for having a pick-pocketing problem. But if you use common sense, and are aware of your surroundings, I don't believe you should have a problem (we never did).

With the incredible amount of experiences we had in Rome, I will be splitting this trip into several posts to make it easier to read. Our first exploration in Rome was the Colosseum and Roman Forum.
The Colosseum & Roman Forum
When you think of Rome, the Colosseum inevitably comes to mind. We were so excited to see it, we booked a tour of it on our first full day in Rome. We had a slight language barrier with our cab driver and almost missed our tour because he dropped us off at the wrong metro station. But thanks to a nice man from India, we were able to get on the correct train and make it just in time.
Our tour guide was very understanding and kind and didn't make us feel rushed after we arrived a little late. We booked all of our tours through Viator and were very happy with all of their tours.
It was wonderful to have a tour guide for these sites, not only for the plethora of information but also so you could skip the incredibly long lines to get into them. We were in Rome in early April, about one month before the tourist season gets underway, but there were still A LOT of tourists.
One of the (many) facts that I enjoyed from our tour of the Colosseum was that gladiators did not generally fight to the death. Historians have estimated that somewhere between one in five or one in 10 fights left one of its participants dead. And another fun fact is that the "thumbs down" gesture probably did not mean the crowd wanted the gladiator to die. "Thumbs up" was actually the symbol for that, to indicate they wanted his jugular to be cut. So, Hollywood doesn't always get it right, haha.
The only thing I didn't enjoy from our tour of the Colosseum, was that we didn't get much time to take pictures. I do understand that this was to keep us moving, so this didn't turn into an all day affair, but a few more minutes would have been appreciated. (We did have plenty of time to take pictures in the Roman Forum, though).
After touring the Colosseum, we entered the Roman Forum with our same tour guide. There was an amazing amount of information to take in about the Roman Forum.
The picture below gives a good visual of the astonishing amount of history in Rome. This building is known in Rome as the lasagna building, because of the many different layers that have been built on it over thousands of years. Modern-day Rome is actually about 20 meters higher than ancient Rome street level.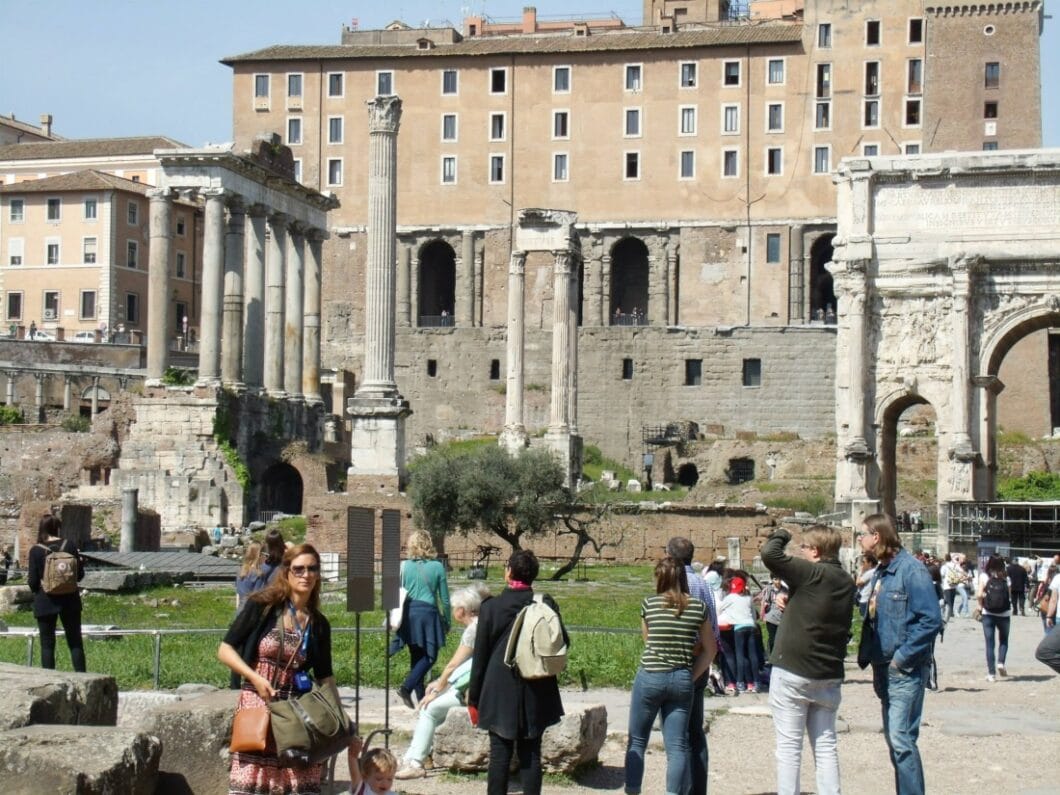 We were given many opportunities for pictures in the Roman Forum. Below is a photo gallery of our tour of the Roman Forum. There is also a trail as you are exiting the Roman Forum that offers some spectacular views of the Colosseum and made for some great photos.
Roman Forum Photo Gallery
It was a dream come true to be able to see the inside of the Roman Forum and Colosseum. And while I would highly recommend a tour guide, one of my favorite experiences in Rome was the day we went back to these historical sights on our own to take pictures and just admire them. Our biggest regret was not doing more of this while in Rome. There are many areas to just sit on a park bench and enjoy a beer while admiring the history.
Are any readers out there planning a trip to Rome? If there's any information about traveling to Rome, the Colosseum or Roman Forum you would like to know, ask away in the comments below.
*If you like this post, it is now available on iTunes as a self-guided walking tour! Click here to download it.
If you liked, Pin it!