Sadie of Sadie Cheyenne Photography
Sadie of Sadie Cheyenne Photography is December's Featured Fashionista! She is an incredibly talented photographer from De Pere, Wisconsin who turned her passion for photography into a career when she started her own photography business.She established Sadie Cheyenne Photography a few years ago and offers many kinds of photography services, ranging from capturing college basketball games to family photos.
Sadie's love of photography started when she was a sophomore in college and took her first photography class. "After I developed my first roll of film I realized I had discovered my passion."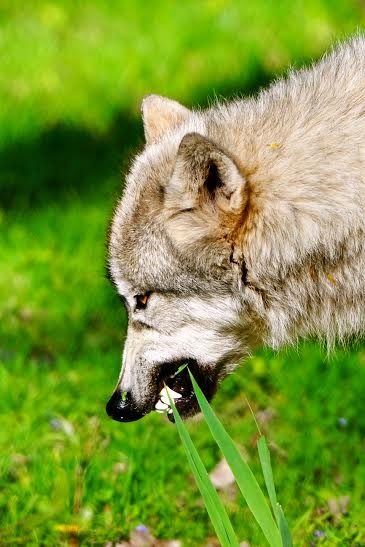 Q&A With Sadie
Tell me a little about yourself.
Sadie: In my free time, I enjoy exploring the world around me with my camera in hand and the company of a friend or two. When I can't get out and pursue an adventure, I love to spend time at home editing photos, playing video games (Xbox over Playstation; I am all about achievements) and hanging out with my animals. My furry roommates include a pug Waldo, Boston terrier Dillard, cat Spinx and parrot Nigel.
What inspired you to become a photographer and start your own business?
Sadie: I am strong believer in turning one's passion into a career. When I take pictures I feel so light and intrigued; the last thing it feels like is a job. In the future, I plan to give photography my full attention instead of doing it around my full time job, as I do now.
What kind of photos do you prefer to take, and why?
Sadie: In the beginning, I only shot landscape. I was infatuated with bringing the beauty around me to life in photographs. Eventually, I started shooting friends and fell in love with portraiture. If I had to pick, my all time favorite shoots are ones with a theme. In the summer, my friends and I shot a Disney princess themed shoot featuring our versions of Belle, Sleeping Beauty, Tinkerbell, Snow White and Ariel. My friend Tanya was Tinkerbell, Cassandra was Belle and Snow White (she selected the wardrobe for us, even made my Ariel shell bra and took the photos of me on that shoot), and I was Ariel and Sleeping Beauty. (The next set of photos are from that shoot).
Can you tell me a little about Sadie Cheyenne Photography? What kind of photography services do you provide?
Sadie: Currently I offer numerous services. My background in photojournalism gave me experience shooting in a wide variety of conditions ranging from concerts to college basketball. Aside from events, I am adept with portraiture in areas such as newborns, families, weddings and seniors.
What is your ultimate goal for Sadie Cheyenne Photography?
Sadie: Eventually, I would like to exclusively offer family, senior, wedding and engagement shoots where the client has a theme in mind. For example, a friend of mine wants to have an engagement shoot in the summer that mimics the movie The Notebook. We are planning on replicating a few scenes, including the one where Noah and Allie are on the lake in the boat.
What has been your favorite place to do a shoot, and where would be your "dream" place to shoot?
Sadie: My favorite place to shoot so far has been Colorado. The landscape offers so much variety and raw beauty. You can take pictures of snow-capped mountains and then drive a couple hours and shoot sand dunes and desert scenes in the same day. It's truly incredible. If I could choose anywhere in the world to shoot it would be Iceland; the possibilities would be endless in that type of climate.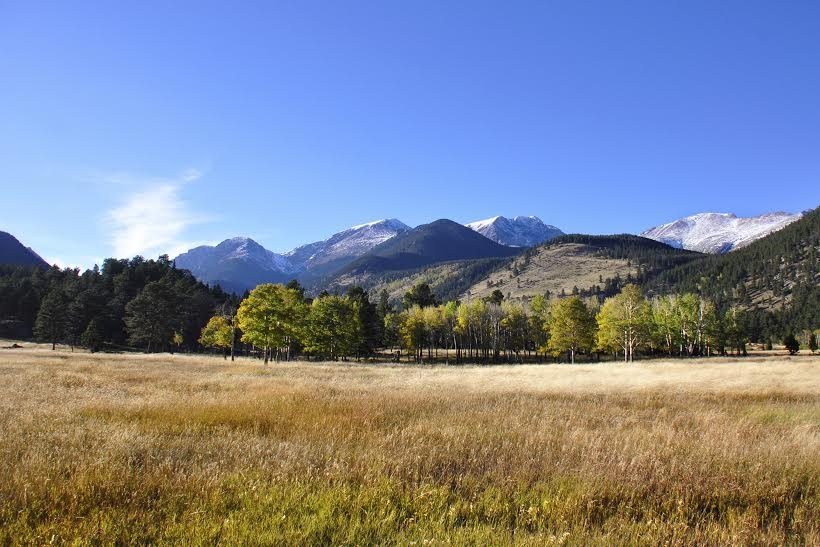 In today's day and age everyone has access to a camera (whether it's on their phone, etc). But what, in your opinion, truly makes someone a good photographer?
Sadie: In my opinion, a good photographer is someone who can bring their own unique vision to light and captivate their viewer. So many people take pictures of the same subject matter. The photographs that leave people feeling like they saw a familiar, everyday subject in a new and breathtaking way are the photos that leave an impression.
Are there any words of advice you would like to share with aspiring photographers?
Sadie: Photograph everything. Look at a variety of different styles of photography as well as the work of different distinguished photographers. And lastly, try shooting in every condition (snow, sunshine, indoors, at night).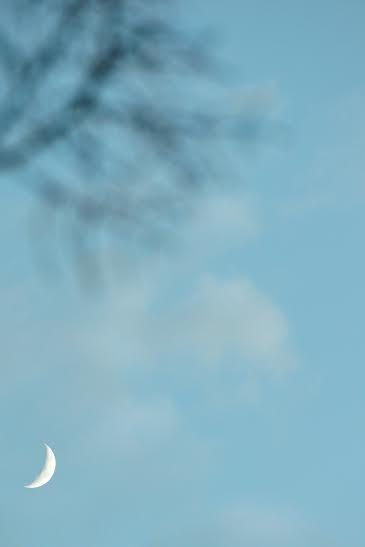 Sadie's Outfit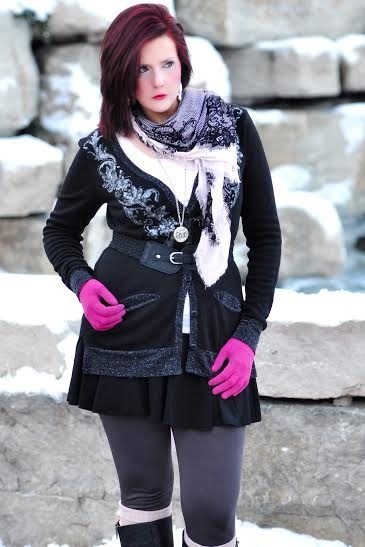 Can you tell me a little about your outfit of choice? Is this something you normally wear?
Sadie: I am in love with layering. Leggings and skirts are an essential part of my day-to-day wardrobe. This outfit is definitely one of my favorites for the fall and winter seasons. I find pairing skirts, leggings and sweaters to be a comfortable approach to achieving a girly, feminine look.
How would you describe your personal style, and why?
Sadie: Aside from layering, I find accessorizing to be a vital part of putting together an outfit. I consider jewelry to be the heart of an outfit. I love wearing solid colors and pairing it with a bold, colorful necklace or scarf with vibrant colors and pronounced patterns.
Where to find Sadie's outfit:
Scarf: Express
Earrings: Express (in store)
Necklace: Younkers (Fossil, in store)
Cardigan: The Buckle (similar)
Leggings: Charlotte Russe
Stockings: Charlotte Russe
Belt: New York and Company (in store)
Boots: ModCloth (similar)
Mittens: Amazon (similar)
To see more of Sadie's work, check out her Facebook page: Sadie Cheyenne Photography. Feel free to send her a message if you're interested in her services!
Featured Fashionistas is a new section I've added to Have Clothes, Will Travel that will highlight one lovely, fashionable lady each month. The Featured Fashionista can have a business, blog, etc. they would like to share with my readers, or just a love of fashion, or all of the above! I will spend some time putting together a highlight of the Fashionista, and if they happen to live close to me, I will also do a photo shoot with their favorite outfit. If the Fashionista does not live nearby, they can send me pictures they took of their fab outfit. If you would like to be my next Featured Fashionista click here, and tell me a little about yourself.