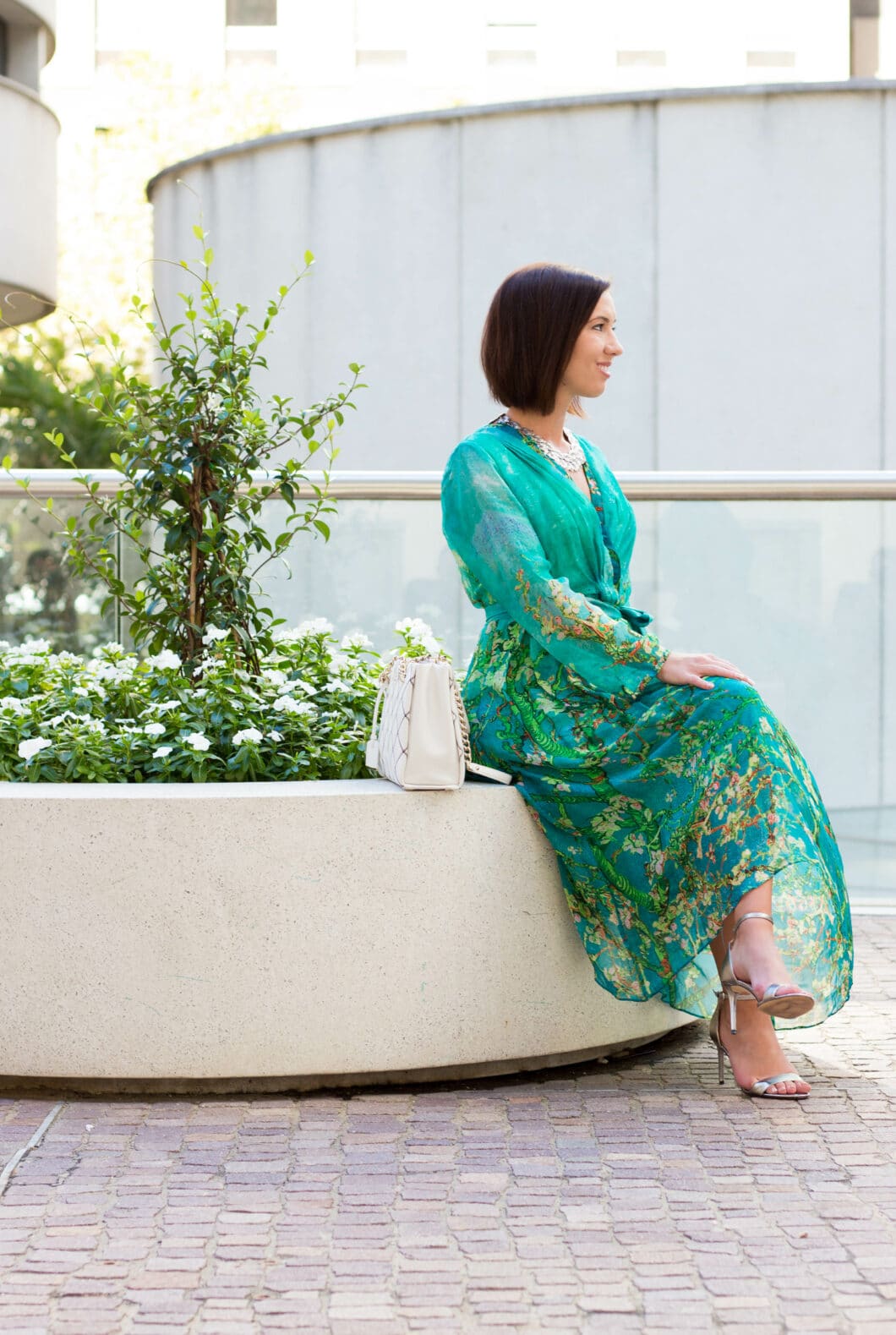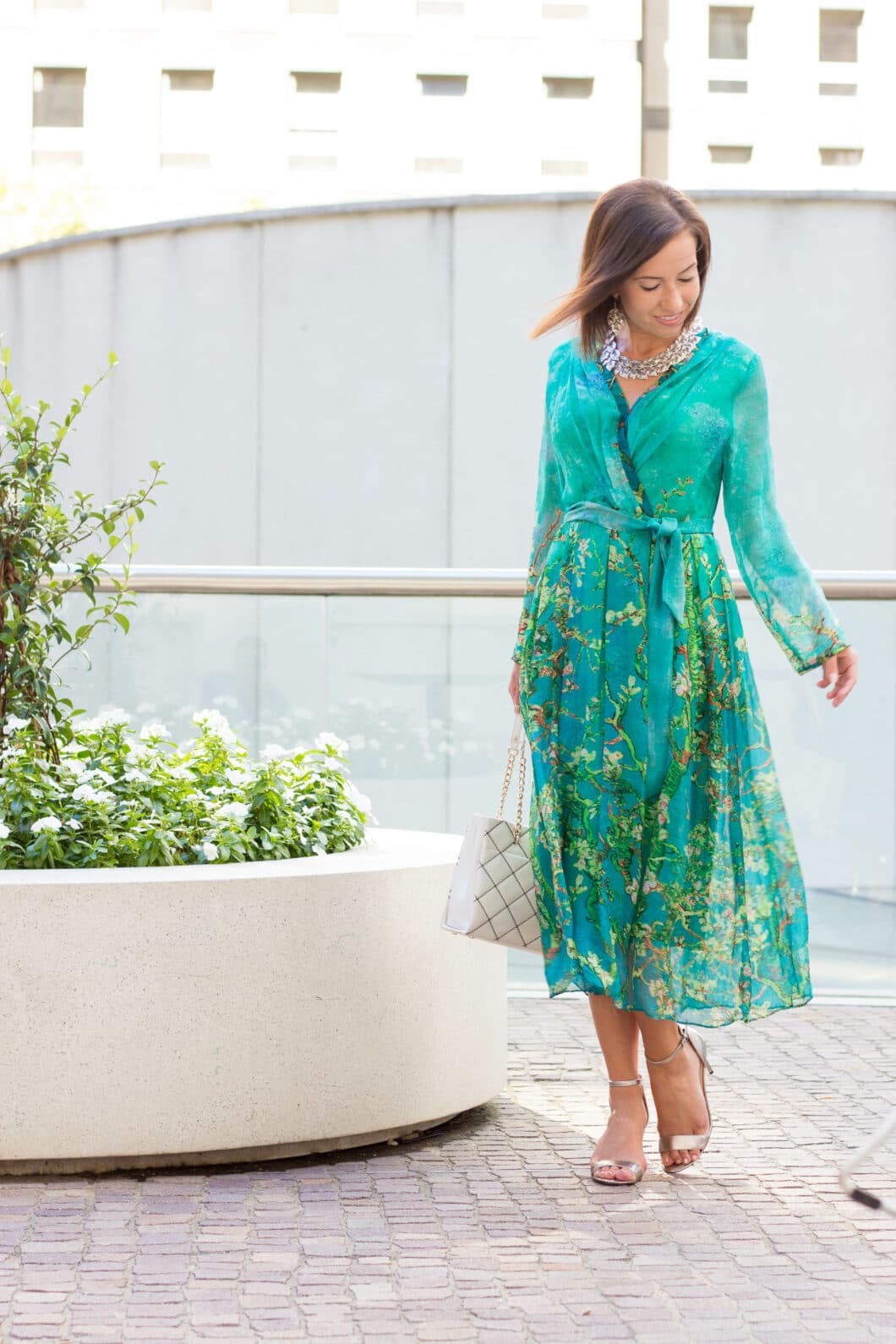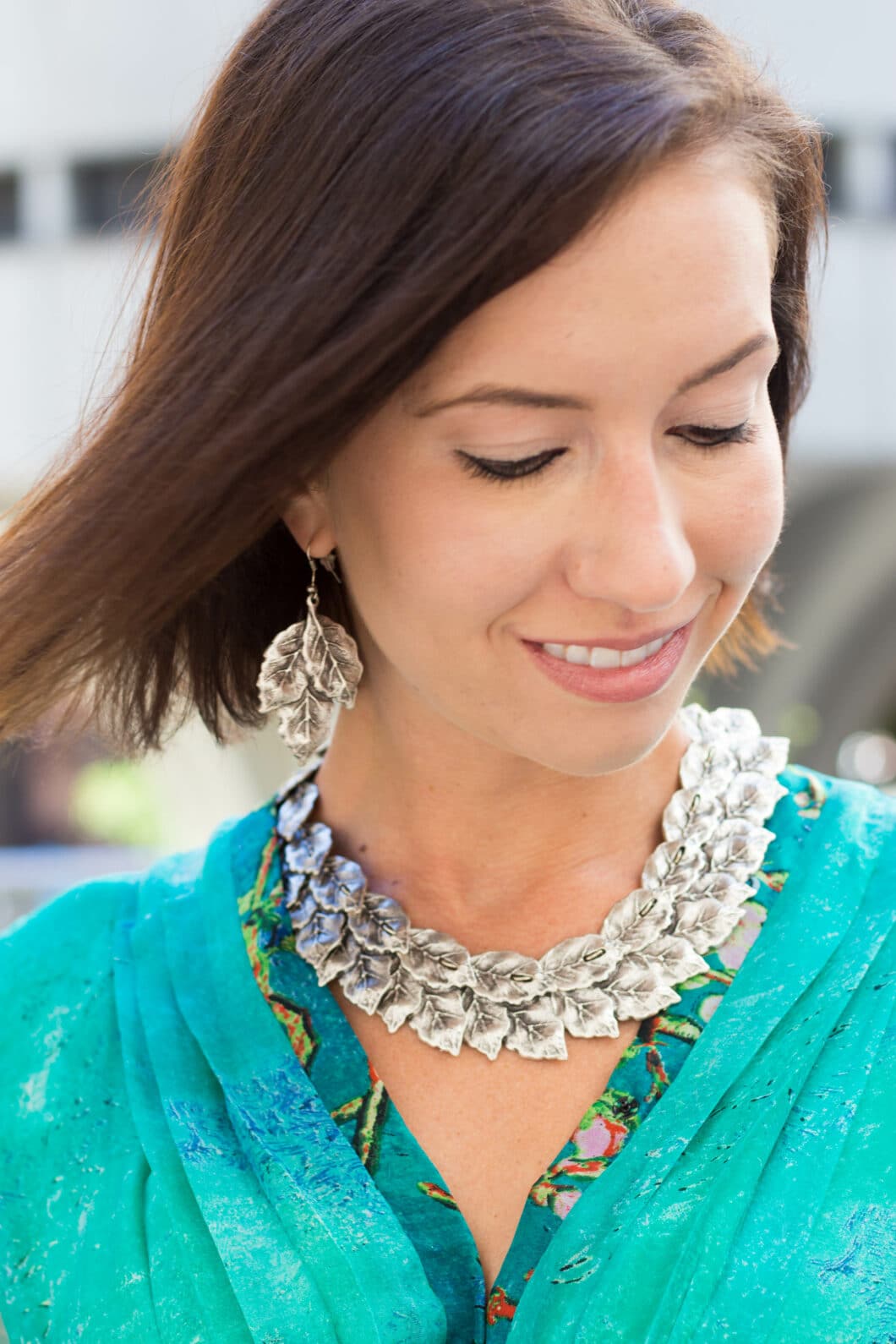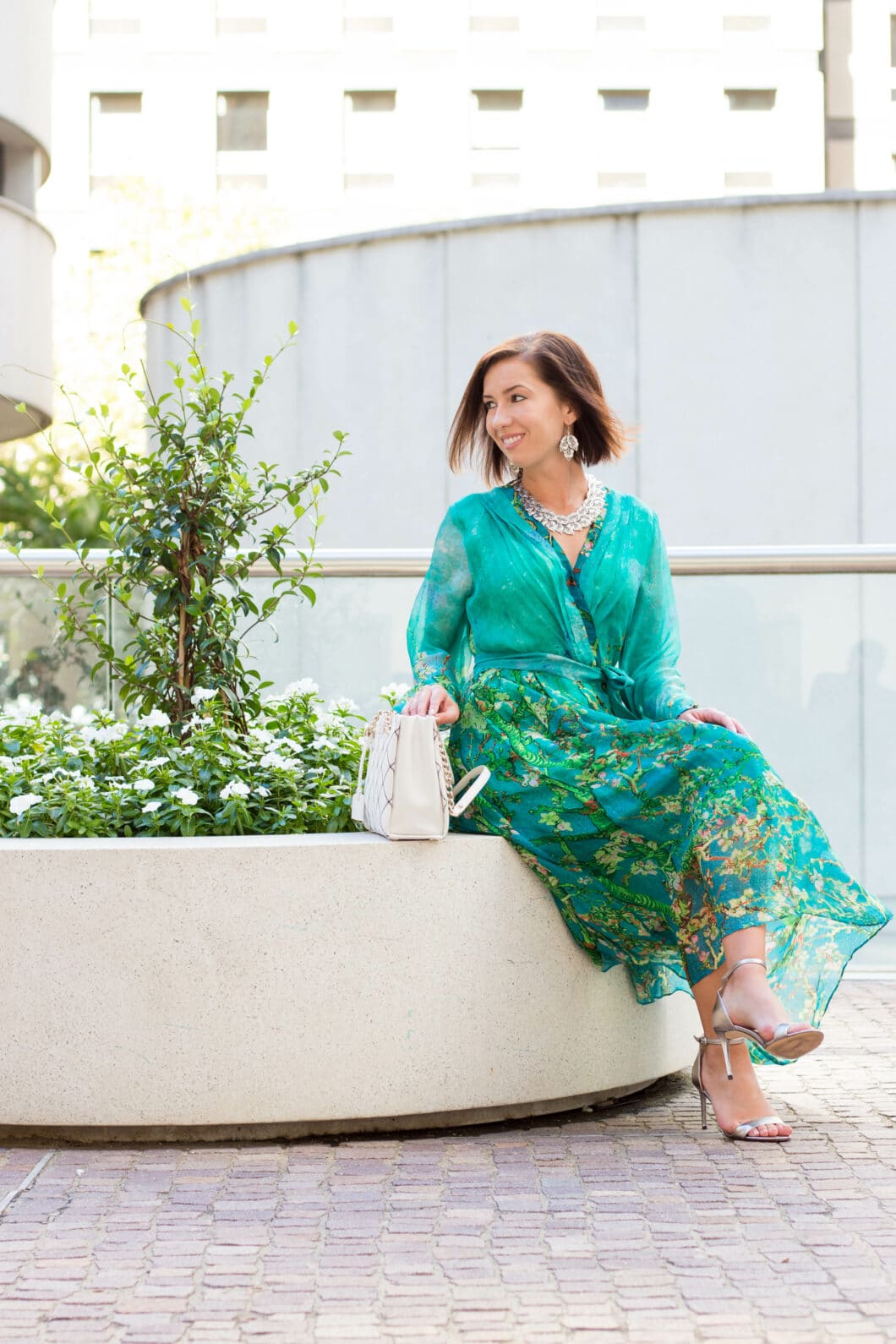 Shop similar items:

I don't usually put much thought into the material of the clothing I wear. If it looks decent and I don't break out in hives or anything from it, I'm good to go. However, since I've been perusing the website StyleWe, my taste in material is starting to evolve just the tiniest bit.
This dress is from StyleWe, but it's not the only thing in my closet from them. I do have a few other items, all of which are either 100% silk or a silk blend. And boy oh boy, they are incredibly comfortable to wear and they look SO good in person. Oh, and for the quality of the clothing, their prices are incredibly reasonable! Needless to say, I'm a bit of a fan of this site and their silk dresses. Haha.
I love the way their midi length dresses look when they move, too. They seem to have a life of their own. They work well with the windy weather here in Sydney. I am really hoping that Rosario isn't going to be as breezy as here. I have had enough of wardrobe malfunctions thanks to the wind! Haha.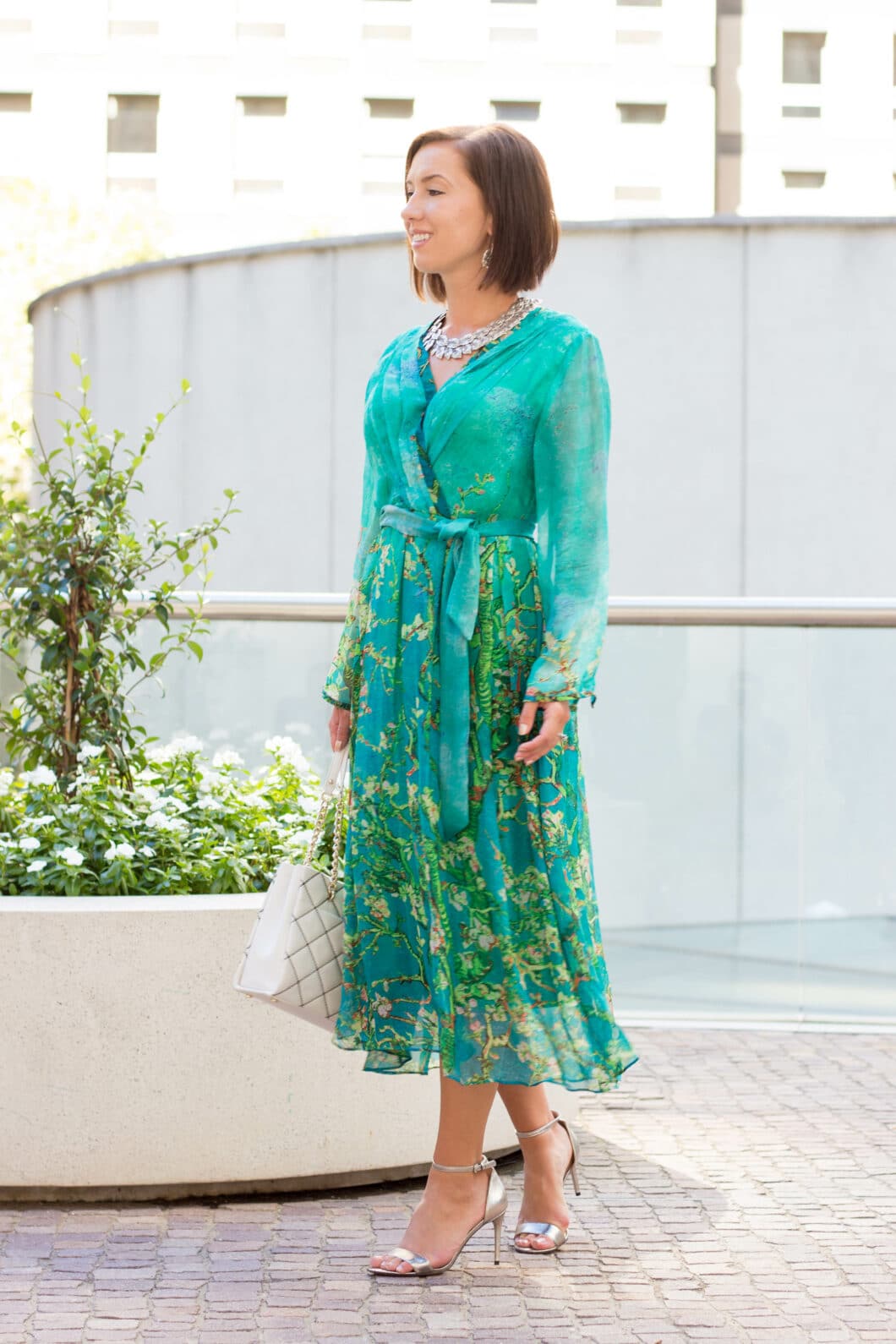 And before I let you go, I want to rave about these Nine West heels for a second. I've featured them in a couple outfit posts before, but I've never really said anything about them. They're also making me rethink the material of the shoes I buy. They're leather, and they are so comfortable! They also have quite a bit give to them, even for my huge, wide feet. And for this high of a heel, and they're not bad to walk in at all. I was really excited about this purchase! (I kind of want to get them in black now too…)
Do you have a material preference when in comes to your clothing? Or are you more like me, and if it looks ok, you're ok with it? Let me know in the comments!
Where to find it:
Dress: c/o* StyleWe by UISWAN
Heels: Nine West
Necklace & Earrings: Gift from my husband (Similar necklace here)
Purse: Kate Spade
Disclosure: some of the links in this post are affiliate links. Meaning, if you click a link and make a purchase, Have Clothes, Will Travel gets a very small commission. Thank you for supporting the brands that make this blog possible!
*c/o = courtesy of, meaning the company gave me the product to be used on my blog, and I did not pay for it. All opinions are my own, and I am not being compensated for a positive review.