Spring Capsule Wardrobe – Day 1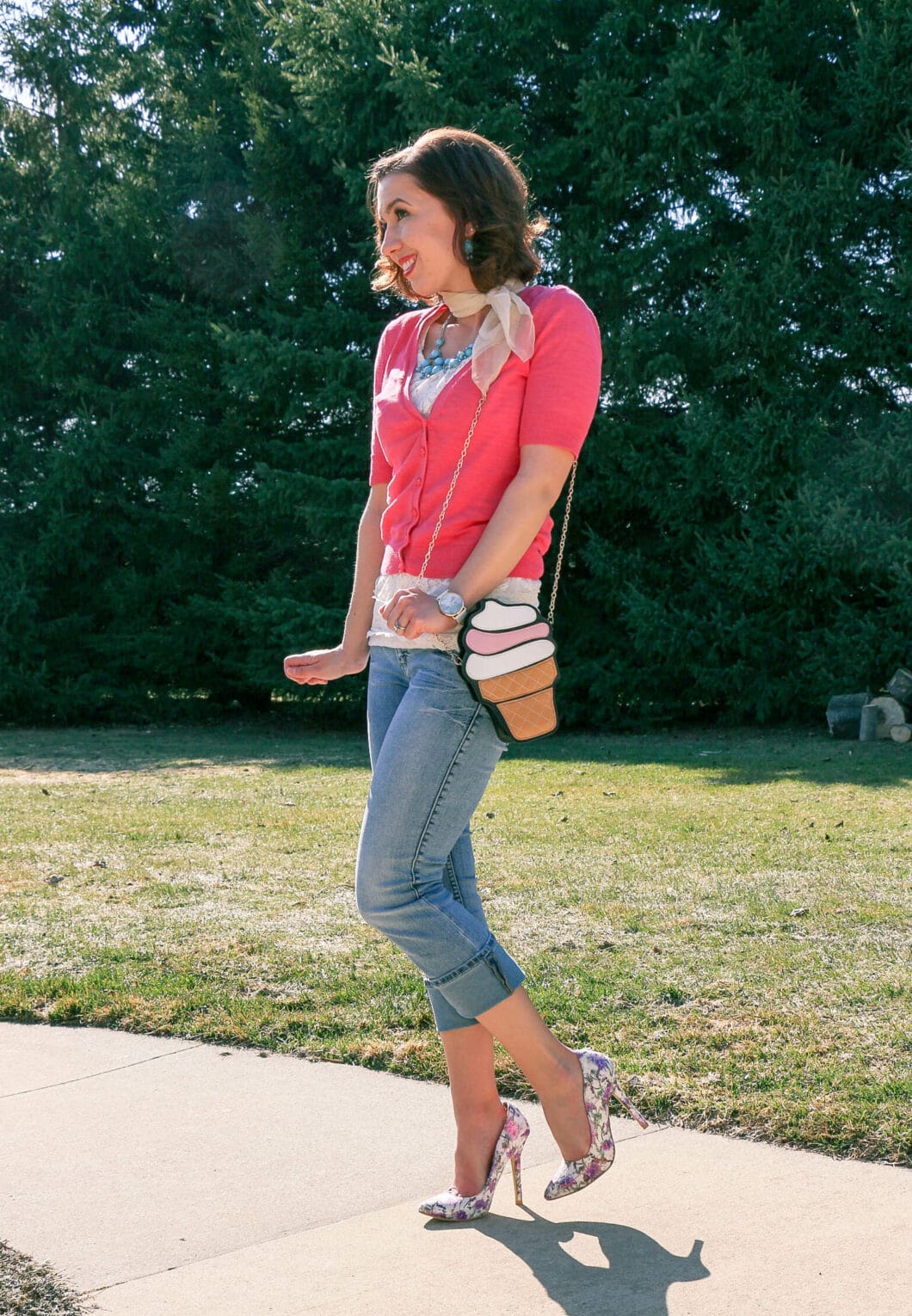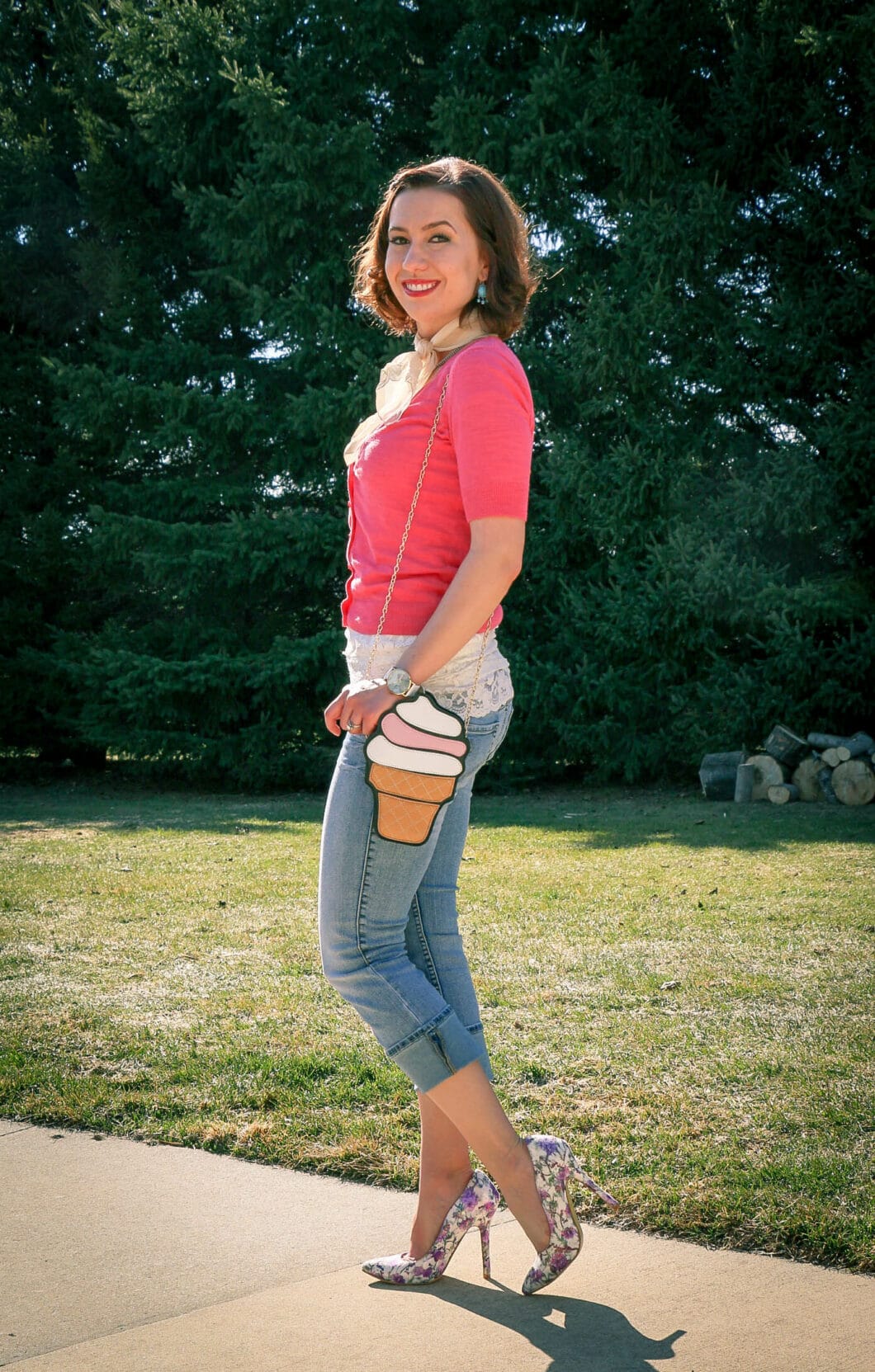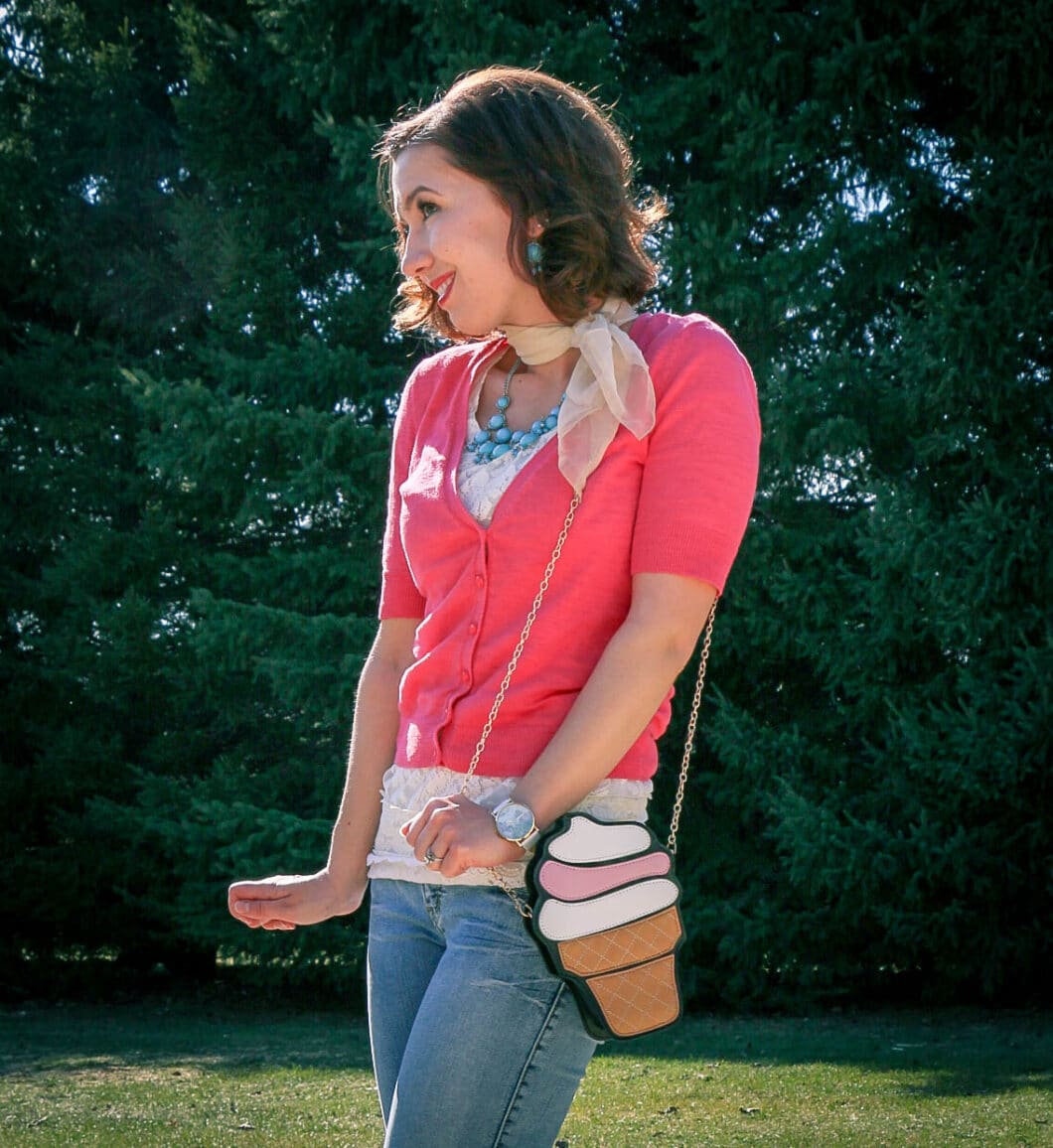 Happy Spring! With yesterday being the first day of spring, it's officially time to don bright colors and floral prints. But who am I kidding? I never stopped wearing those! However, now the rest of the Northern Hemisphere will be joining me, haha.
And in celebration of spring being underway, I'm going to be doing something slightly different on the blog this week. I am partnering with the clothing site, thredUP, and will be showing you my "Spring Capsule Wardrobe." Plus, I'll be posting every day, Monday – Friday!
So, what is a "Spring Capsule Wardrobe?" A capsule wardrobe is made up of a handful of very versatile pieces that you really enjoy wearing. (And I'll be showing you my spring version.) These are your "essential" pieces that can be styled for all occasions. What that means is this week I'll be posting different looks, but with basically the same clothing items, just styled in different ways. And at the end of the week, I'll be doing a round-up post of each item that's in my spring capsule wardrobe.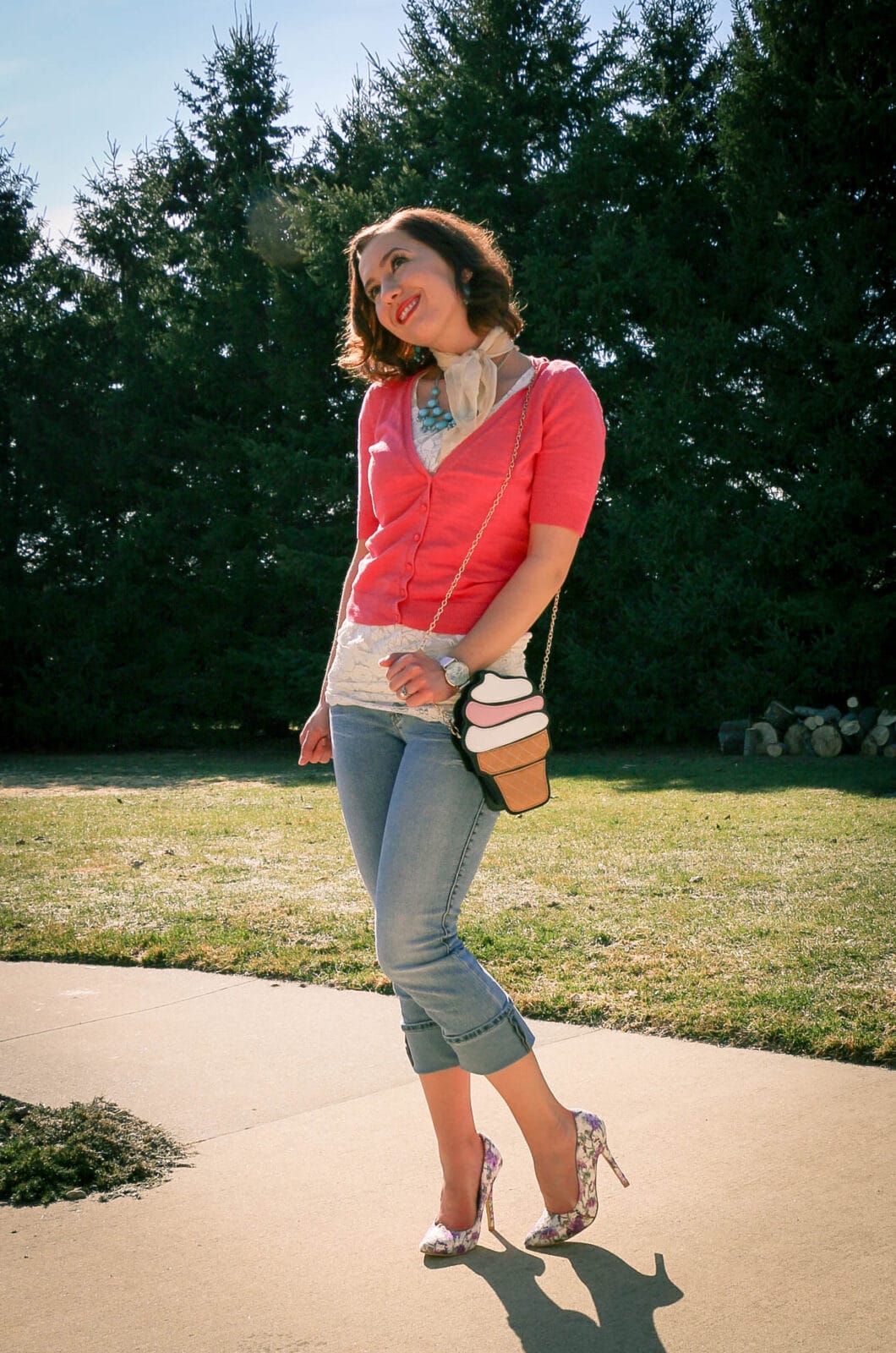 My first look is a more casual one. The key pieces in this look are my cardigan and accessories. I had selected this cardigan from thredUP because I knew it would go with just about all of my spring attire. It works fine on its own with jeans, but could just as easily be paired with a dress or skirt. (Stay tuned for those looks!) While it is a brighter color, it is still easy enough to mix and match because it doesn't have a pattern. The scarf I am wearing is also from thredUP, and I am SO excited about it! Obviously, it's pattern-less and a neutral color, so it will go with everything…but I'm super excited about it because it has been so hard to find a tiny, square, silk scarf, and I have always wanted one! (And I found this silk scarf for just $12 on thredUP!)
Also, a little more about thredUP…they are an online site that sells gently used & really inexpensive clothing! The only reason I don't have more second-hand clothing is because 1.) I hate shopping in physical stores. 2.) Online second-hand clothing stores are always kind of hard to find the right color/size etc. And I'm not a seamstress, so, I have to buy clothes that actually fit me. ThredUP makes it super easy to search through tons and tons of clothing items, and you can filter it based on your measurements, color preference, etc. How awesome is that?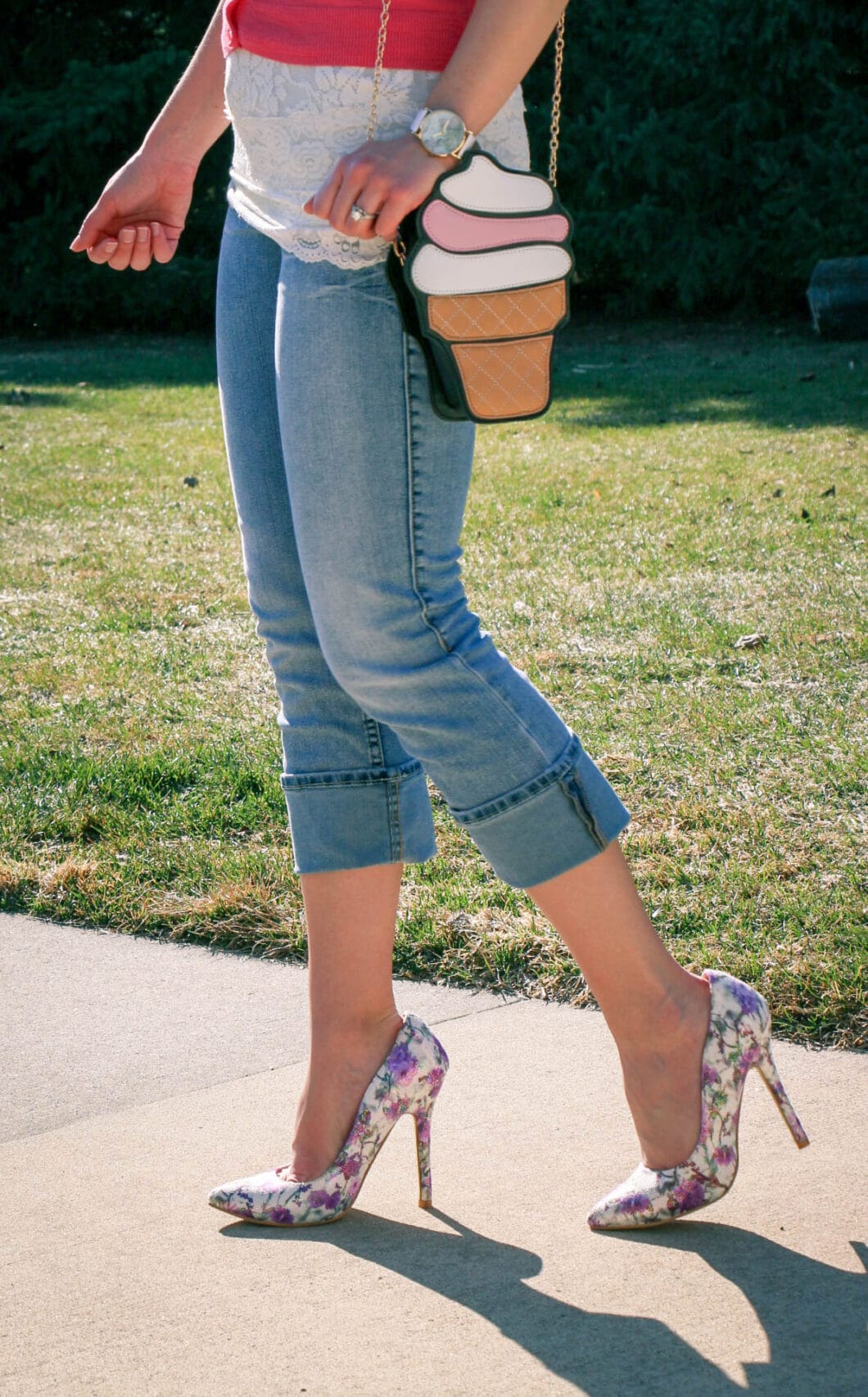 The plus side of selecting pattern-less clothing means you can have all kinds of fun with your accessories! While an ice cream cone purse may not be everyone's first choice for a capsule piece…it honestly goes with all of my spring looks. (And trust me, I'll prove it. Haha.)
Admittedly, my heels are not the most versatile in the world…but they just scream spring! And they do surprisingly go with quite a few of my spring outfits too. But I'll be showing some more practical footwear in my upcoming "capsule wardrobe" looks. 😉
What do you guys think of building a spring capsule wardrobe? Does anyone else already have their "spring capsule wardrobe" bought? Let me know in the comments!
*Click here to see my entire spring capsule wardrobe.
Where to find it:
Cardigan: c/o* thredUP
Scarf: c/o* thredUP
Capris: Buckle (similar)
Heels: c/o* Machi Footwear (Sold out. Similar here.)
Necklace: Etsy (similar)
Purse: c/o* NewChic (Sold out. Similar here.)
Watch: c/o* Pink Basis (No longer available. Similar here.)
Shop similar items:

*c/o = courtesy of, meaning the company gave me the product to be used on my blog, and I did not pay for it. All opinions are my own, and I am not being compensated for a positive review.