A Subtle Valentine's Day Look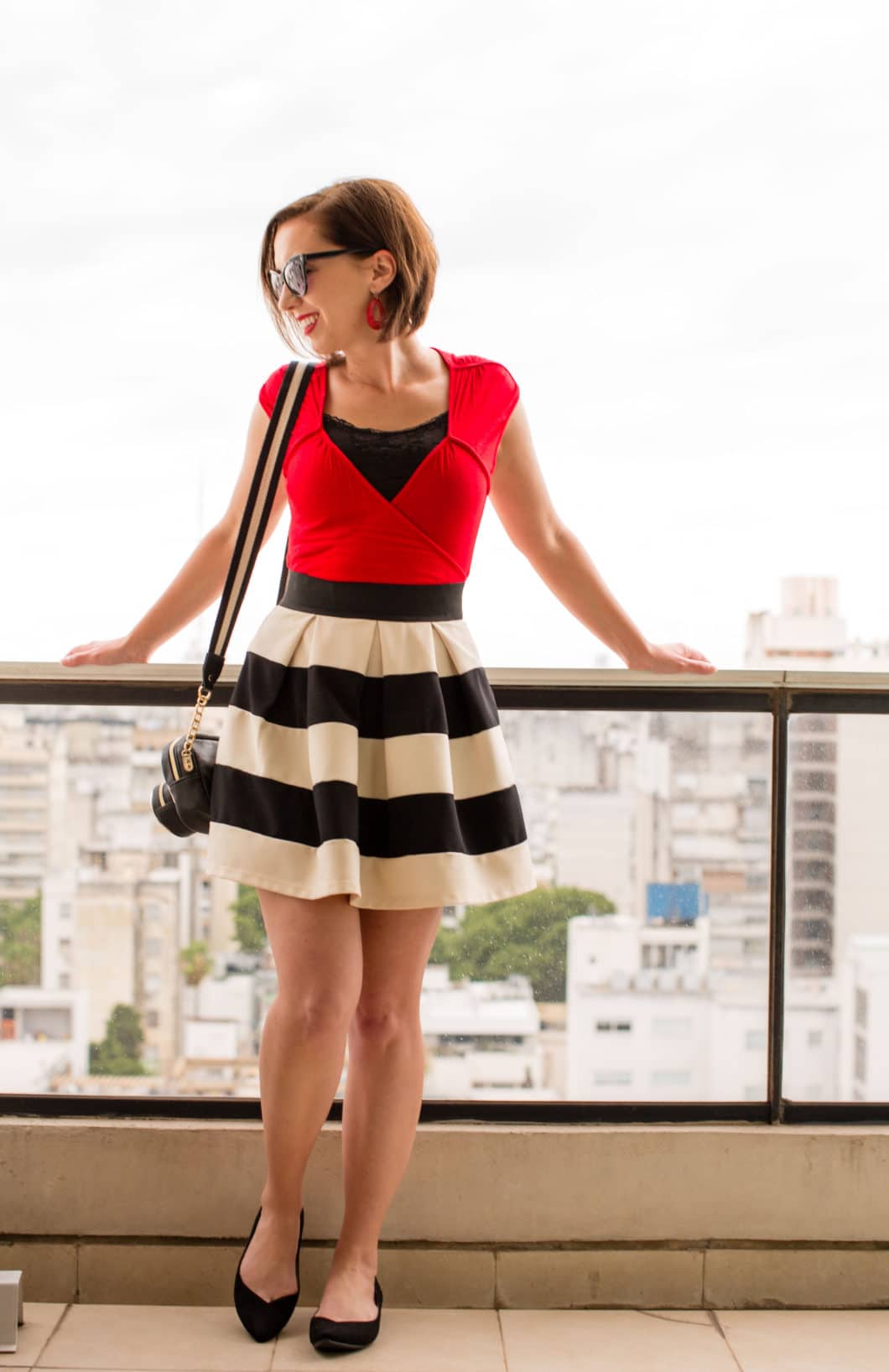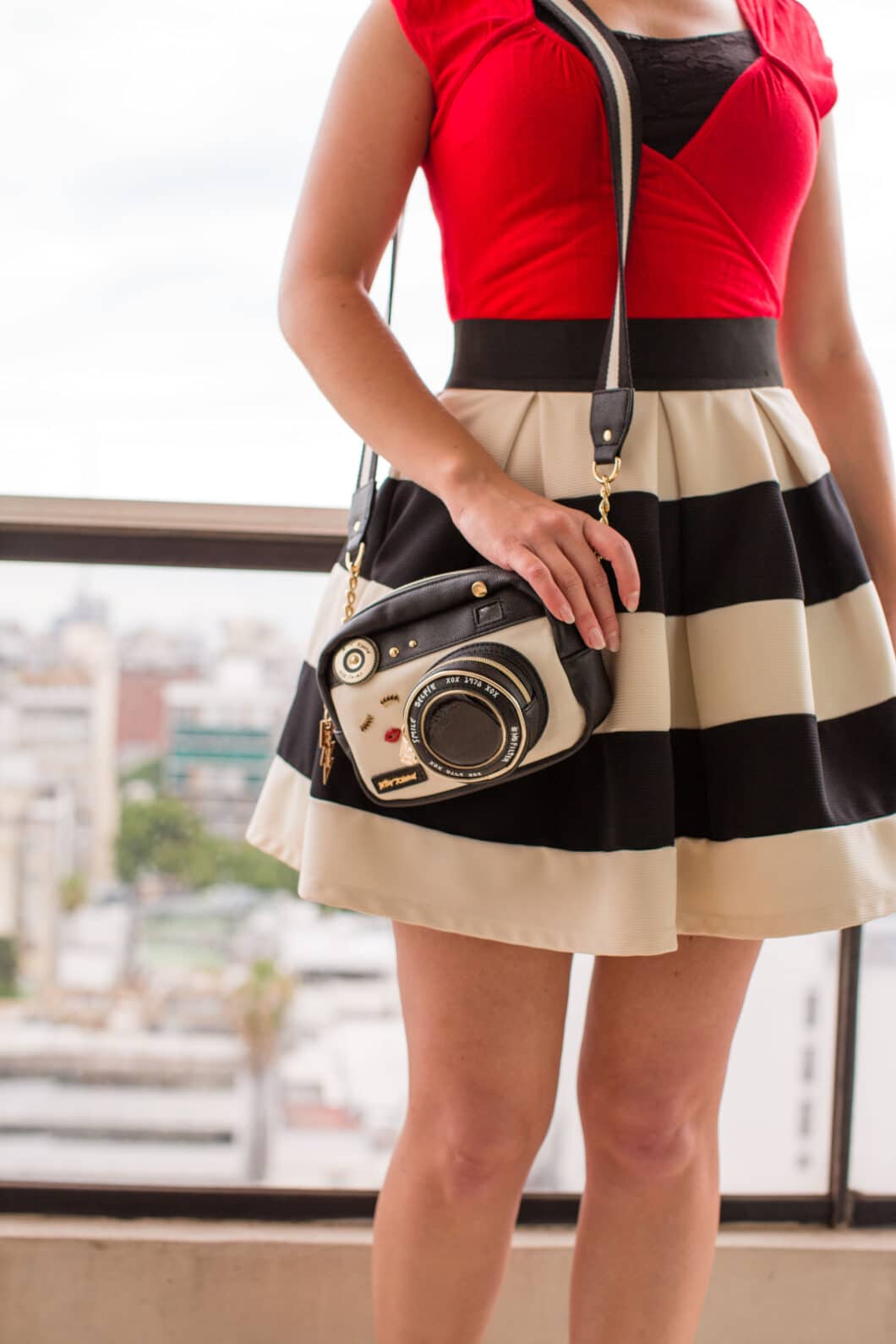 Skirt (Similar here)| Top (Similar here & here) | Wedges | Camera Bag | Sunglasses | Cami | Lipstick
Goodness, Valentine's Day is just around the corner! This is one of those holidays that I don't go too crazy over. My general philosophy is if I'm wearing some red… I'm good to go! My wardrobe (unfortunately) doesn't have any Valentine's Day-themed clothing in it (yet).
So, I usually put on red lipstick and earrings and this shirt. BAM. Valentine's Day ready! I've just been rotating what skirt I wear (or pants), haha. This skirt has been a favorite of mine for the past year. I'm convinced I can pair it with every single shirt in my closet. It goes with everything! (And it looks great with tights and boots, too.)
My camera bag doesn't necessarily have anything to do with Valentine's Day…but isn't it fun?! And it matches this skirt perfectly! My mother-in-law surprised me with it for Christmas last year, and it's been such a fun addition to my wardrobe.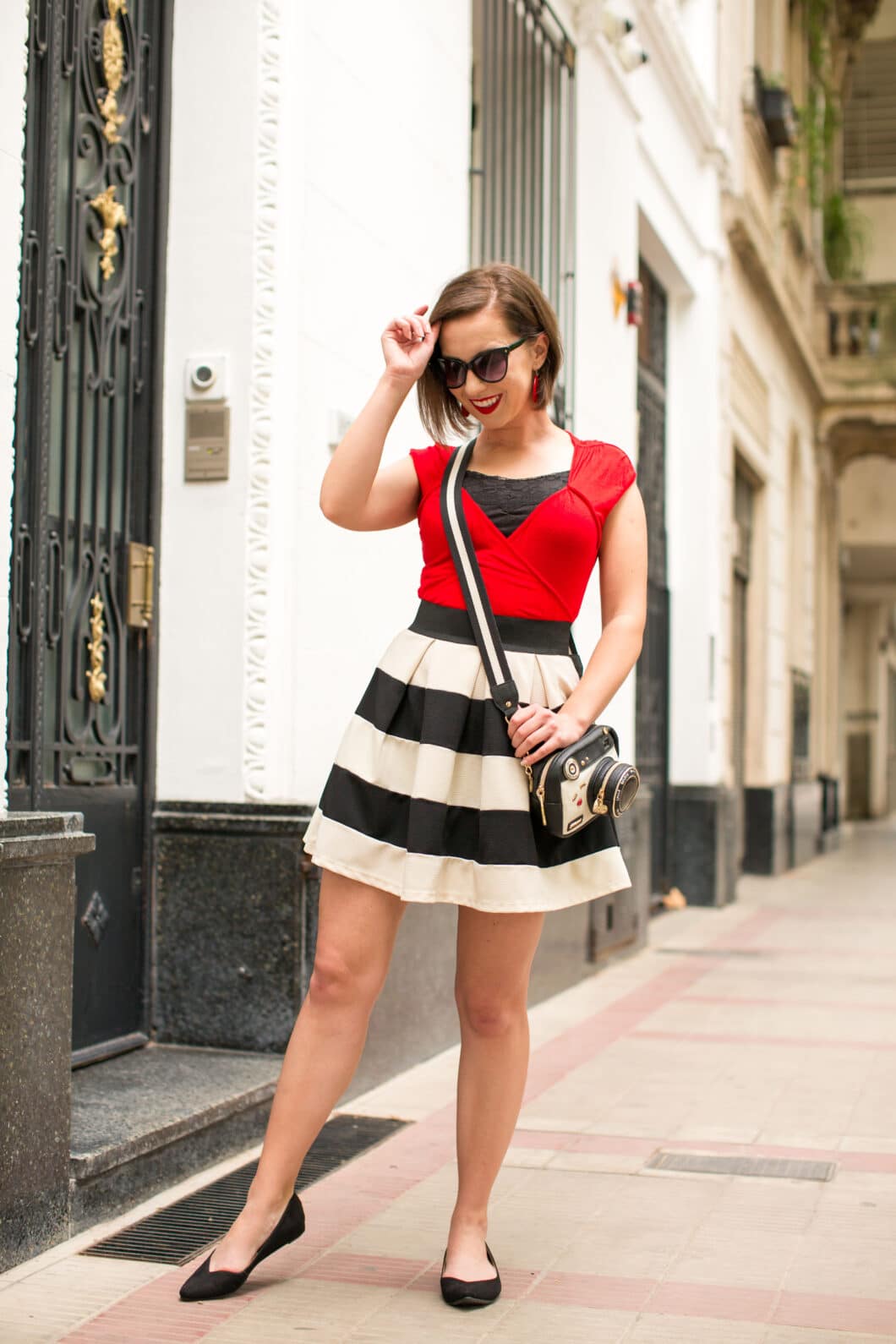 I had worn this outfit for a dinner date with my husband last weekend here in Rosario, Argentina, but I'm not sure what we'll do on good ole February 14th. We'll likely order a pizza, have a glass of wine and watch some Netflix. (That's been our perfect Valentine's Day for quite a few years!) I have a feeling we're both going to be dead tired, as we'll be recovering from an overnight flight from Iquitos, Peru to Rosario, Argentina that day. We have a long weekend here in Argentina from February 10 – 13th (for Carnival), and we're heading into the Amazon Rainforest to spend that weekend at the Treehouse Lodge to celebrate our 5 year wedding anniversary! I put the video of that place at the end of this post. I'm so excited!
What are your plans for Valentine's Day? Do you lay low like us? Or do you like to go all out? Let me know in the comments!
Where to find it:
Skirt: ModCloth (Similar here)
Bag: Betsey Johnson
Top: Old (Similar here)
Wedges: Amazon
Sunglasses: Old (Similar here)


Treehouse Video! (Where we'll be in February.)
This post has been featured in on Independent Fashion Bloggers! Check out all the other awesome posts featured, below.
Links à la Mode, February 8th, 2018
*Disclosure: some of these links are affiliate links. Meaning, if you click a link and make a purchase, Have Clothes, Will Travel gets a very small commission at no extra cost to you. Thank you for supporting the brands that make this blog possible! I am also a participant in the Amazon Services LLC Associates Program, an affiliate advertising program designed to provide a means for us to earn fees by linking to Amazon.com and affiliated sites.
*c/o = courtesy of, meaning the company gave me the product to be used on my blog, and I did not pay for it. All opinions are my own, and I am not being compensated for a positive review.