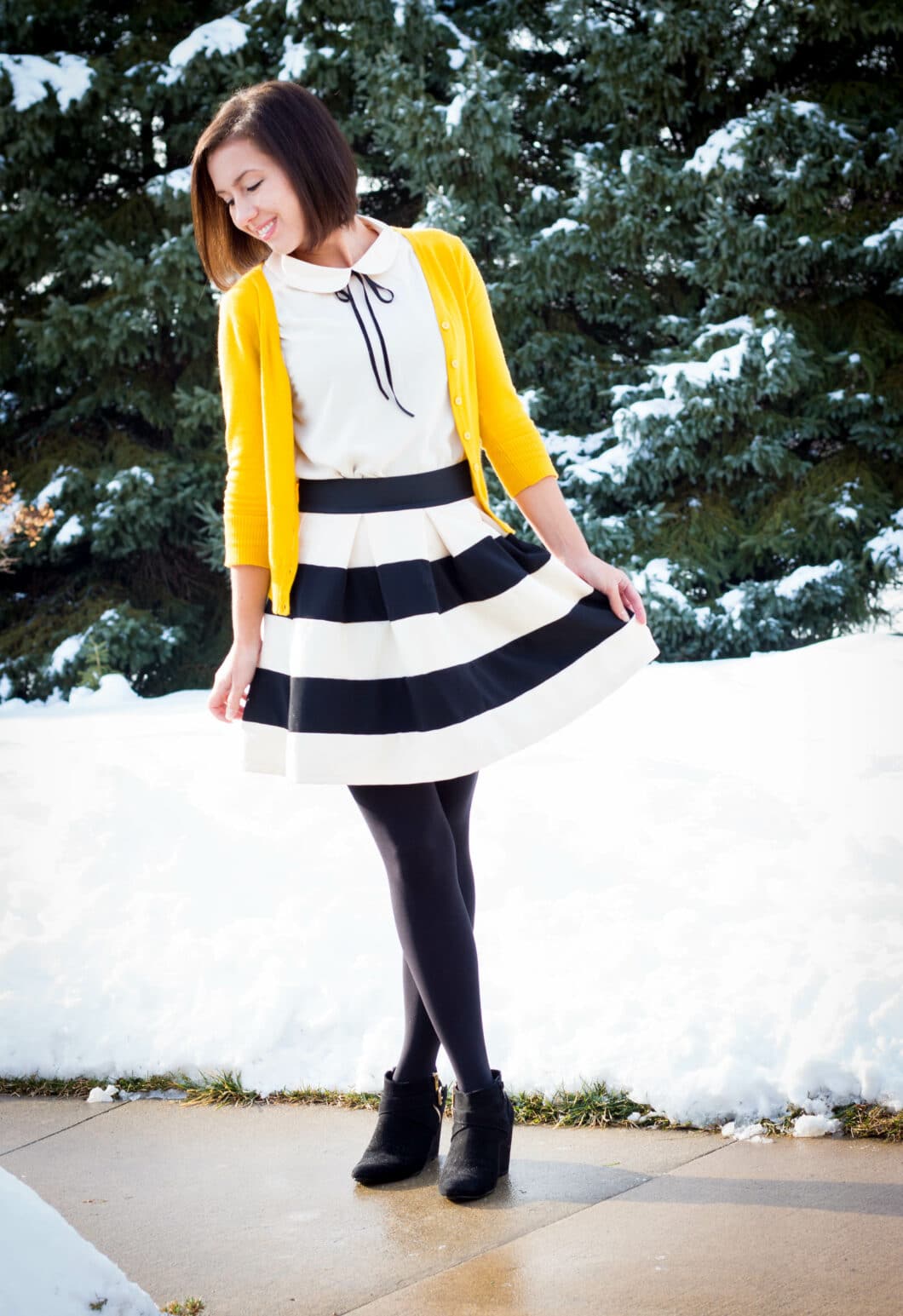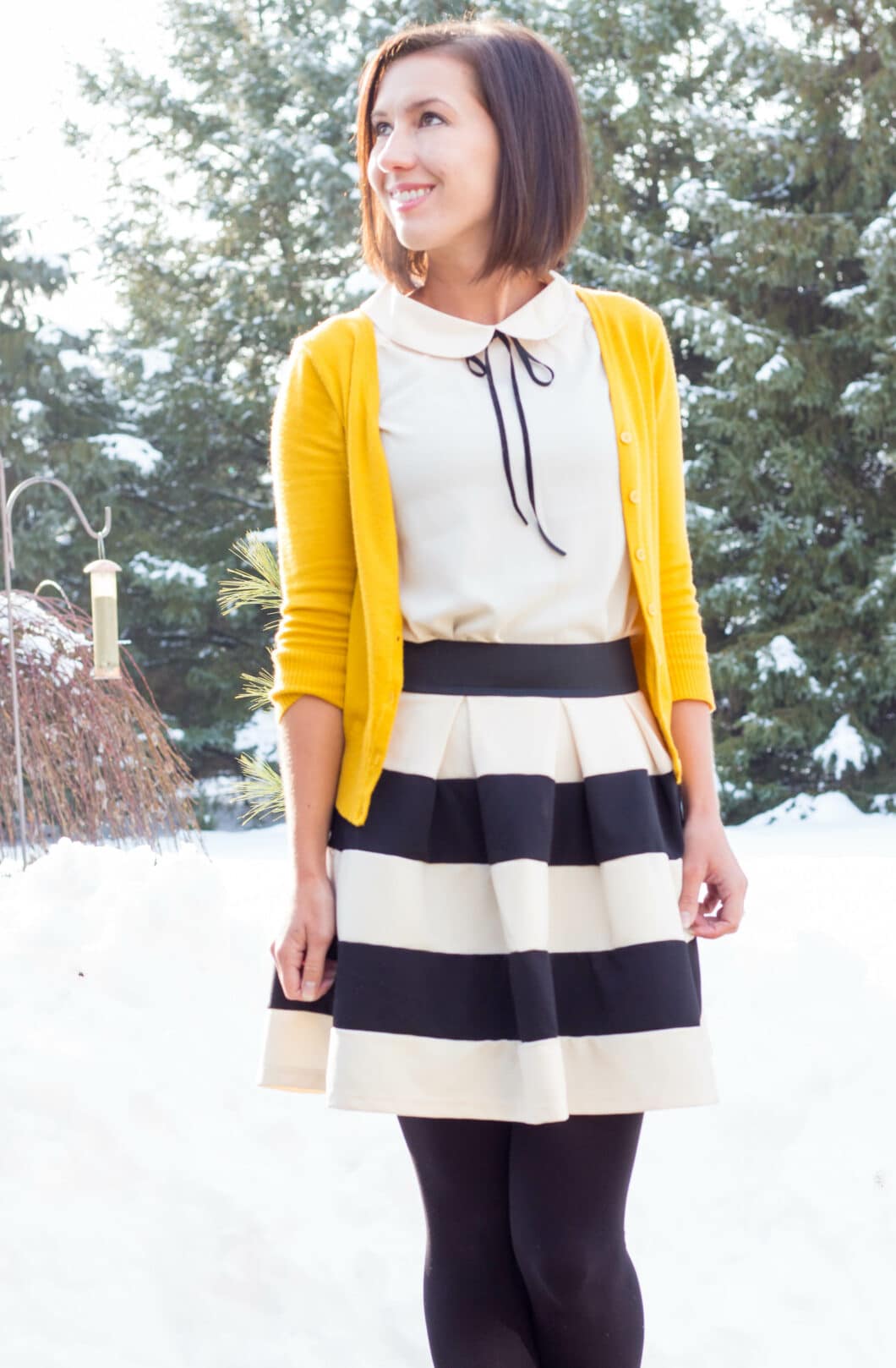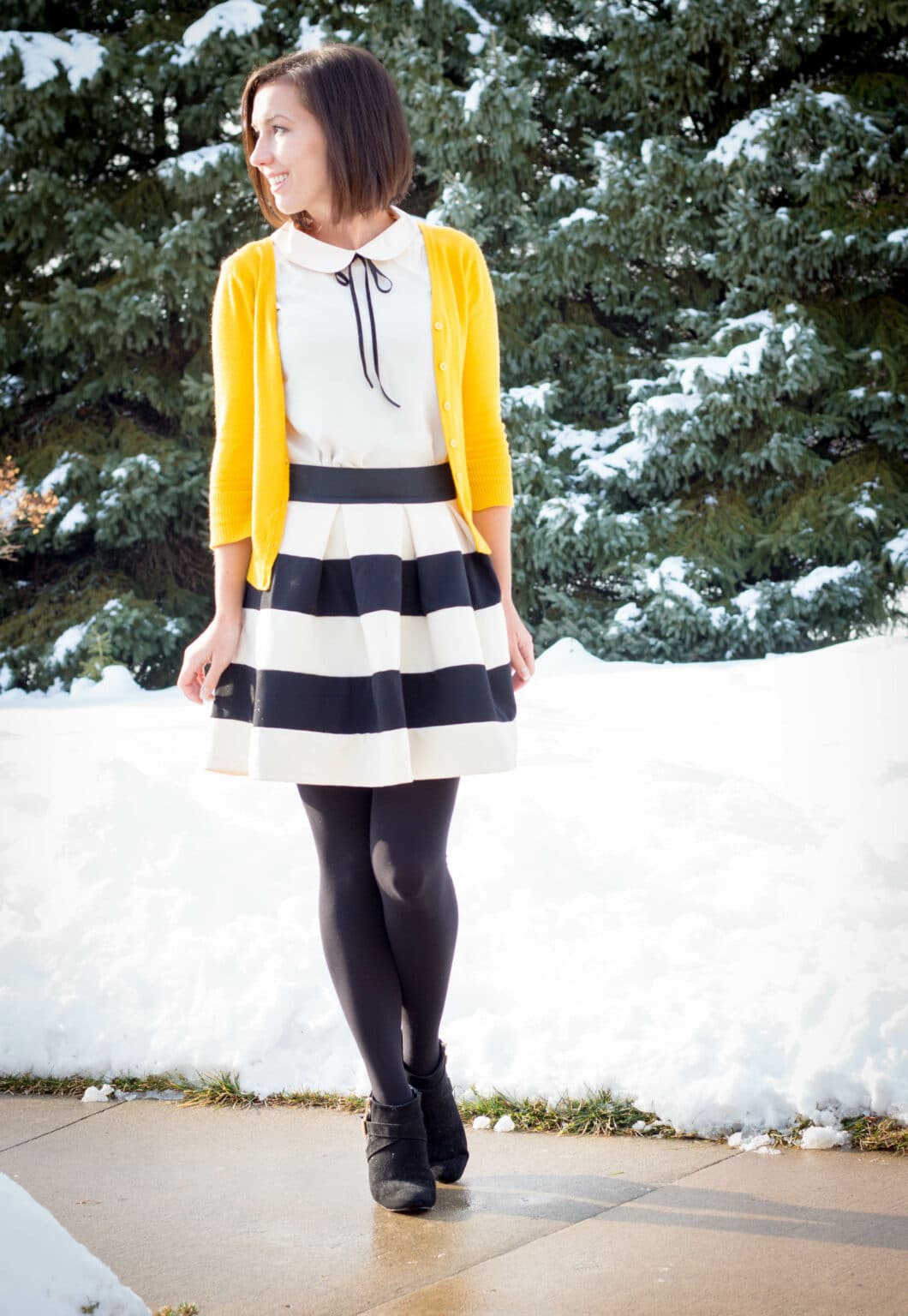 Shop the look:

Look! There's snow! And I'm wearing an honest-to-goodness winter outfit – the first one in many moons! Haha. Don't worry this isn't Sydney. This was actually my Christmas Eve outfit for when I was back home by my family.
I passed up the traditional red and green outfit for a couple of reasons this year. First being I really wanted to wear this outfit but it's been too warm in Sydney, haha. The top and the skirt were recent Black Friday purchases from ModCloth that I absolutely love…and have been wearing constantly. But I really like the way this outfit looks with booties, a pair of tights and a pop of color! (I had gotten some inspiration from Brittney in her feature!)
However, please note, both the top and the skirt are most definitely not white, they are cream. I was really in for a surprise, because every photo I've seen of this skirt always made it look white, but it certainly isn't! It's still adorable – and honestly, I've even seen it in person a while back (my friend, Shannon, bought it way before I did), so I should've remembered it's cream and black.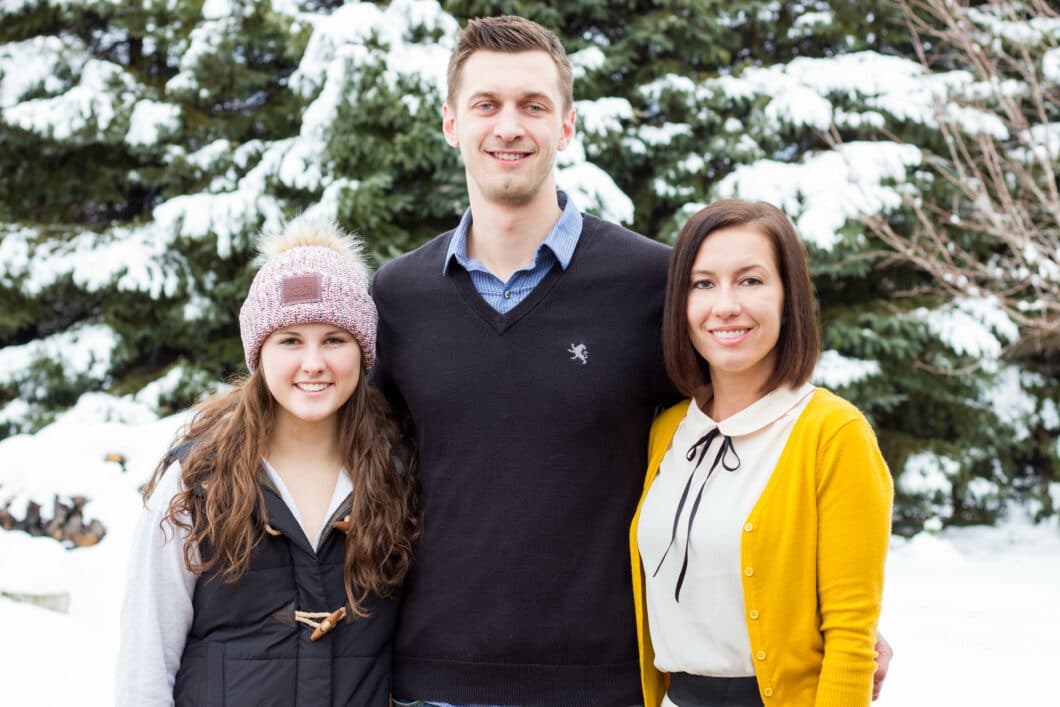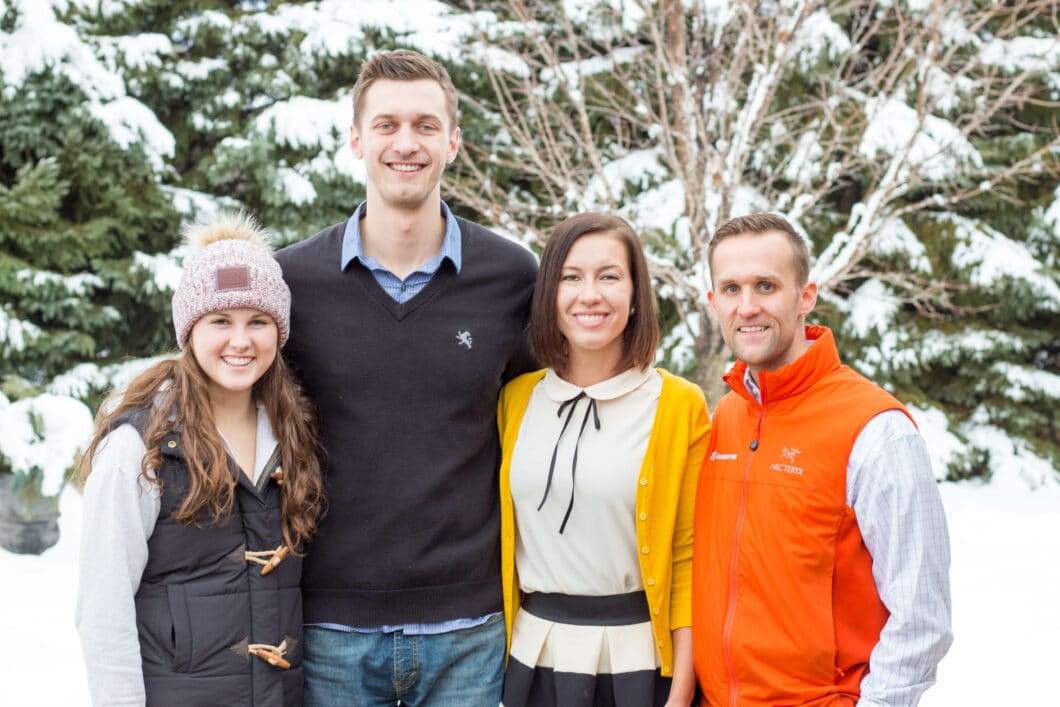 And the second reason I didn't look too Christmassy was because my mom wanted a family photo "to keep up all year" of all us kids. I honestly can't remember the last time all us siblings (and my husband) were all in the same spot at one time. It was really awesome!
I also got to meet my nephew, Henry, when I was home for Christmas…but I'm going to make you guys wait until next week to see photos of him. (Spoiler: He's the cutest little man ever!) 😉
Did you get to see any family members you haven't seen in a long time over the holidays? Let me know in the comments!
Where to find it:
Skirt: ModCloth
Top: ModCloth
Cardigan: ModCloth
Tights: Old (Similar here)
Booties: Old (Similar here)
*c/o = courtesy of, meaning the company gave me the product to be used on my blog, and I did not pay for it. All opinions are my own, and I am not being compensated for a positive review.