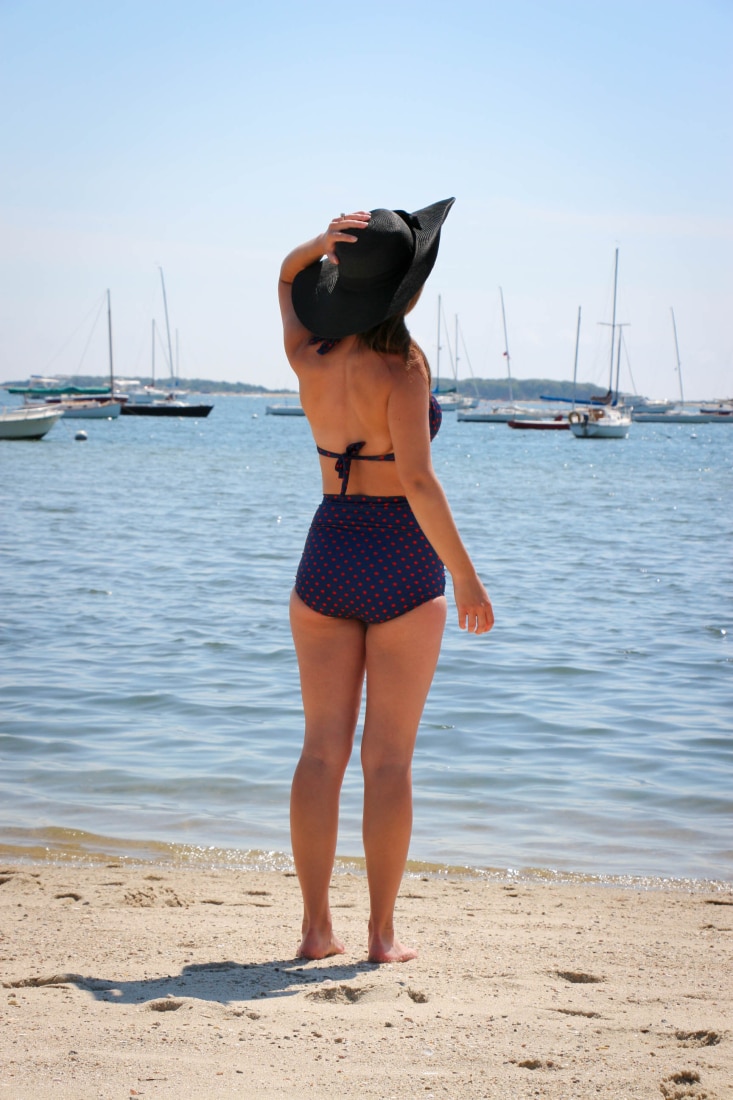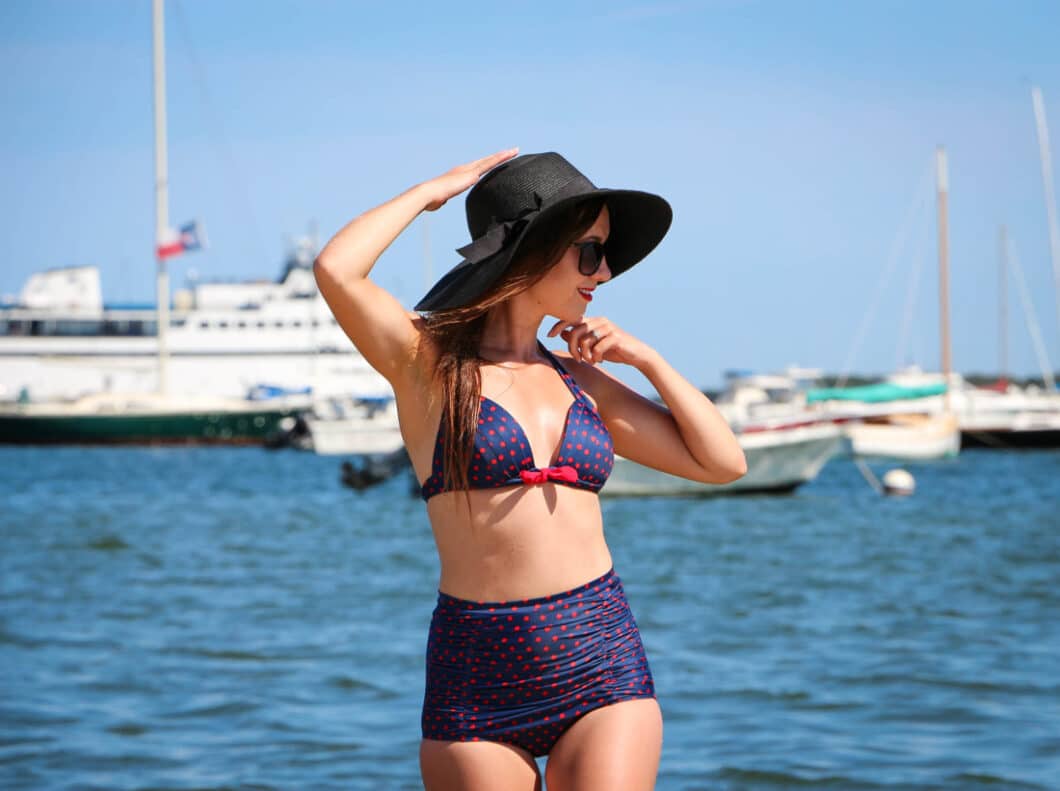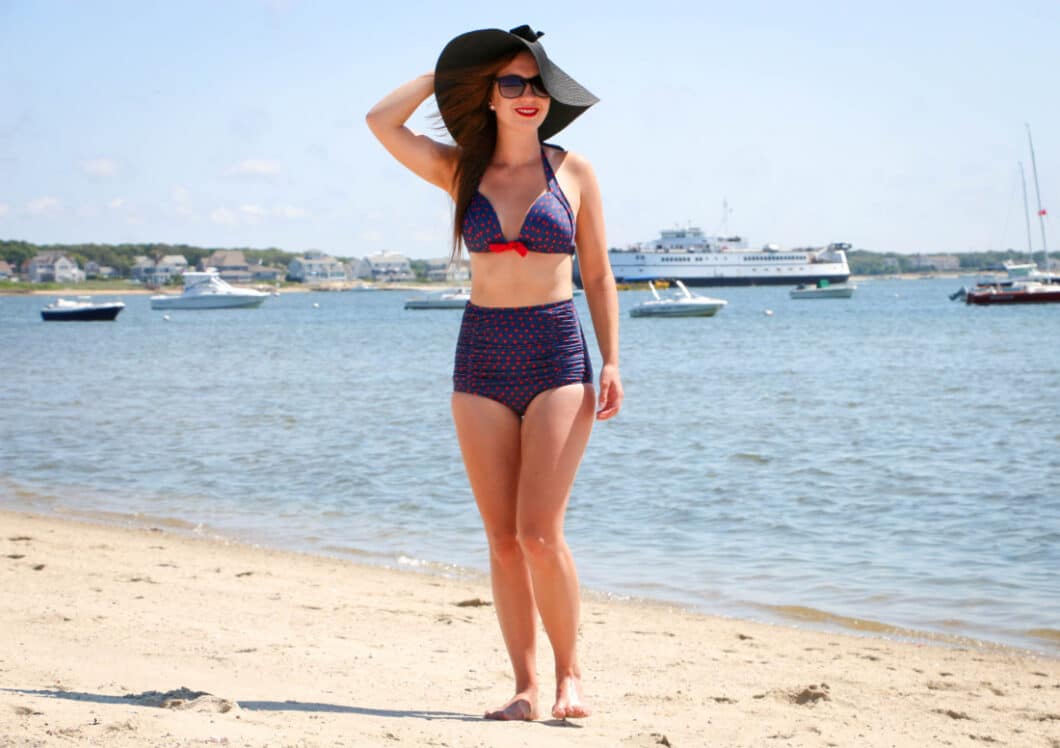 Shop the look:

I know summer is sadly coming to an end, and many fashionistas are already donning their cardigans and boots. However, I am almost never one of those bloggers who is ahead of the curve when it comes to seasonal dressing.
This is generally because wherever I happen to be living did not get the memo that the seasons are switching. Going into summer? Eh, we'll have a snow storm and below freezing temperatures. Going into fall? How about some 90-degree weather and high humidity? And that is exactly what is happening right now – it is HOT in Jersey, still. I have not even considered turning my air conditioner off yet, and wearing a bathing suit to the beach is still appropriate (even if these photos were taken in Cape Cod).
I know the last time I did a swimsuit post was with an Esther Williams vintage inspired swimsuit, and many people really liked it…just not the high price tag. Fortunately, this high-waisted suit is only $22! AMI Clubwear has a a whole bunch of swimsuits on sale, right now. And they come in a wide range of sizes. Many of you may not be in the market for a swimsuit, as the summer is almost over. However, now is the time to consider buying one – especially with all the awesome sales going on (and not just at AMI, just about every store is clearancing out swimwear right now)!
I've only had a chance to wear this suit a couple times, so I can't give a full analysis on the quality of it just yet. However, it was comfortable every time I wore it and it's survived the washing machine – so it's off to a good start! I really like that this top has some more support than my other suits, too.
The one negative about this suit, though, is it seems to make me look a little more bootylicious than I actually am. I'm not complaining or anything :), this is just an observation I've noticed from the cut of this suit. (And I've had to look at enough photos of myself in a swimsuit now, to know that this one has a little bit of a different fit than I'm used to. Haha.) It's also a bit more shiny looking than the retro matte look of the Esther Williams suits – just something to be aware of. But for $22, you just can't beat that price!
How's the weather by you? Does it actually feel like fall? Or am I not the only one still dying in the heat? Let me know in the comments!
Where to find it:
Swimsuit: c/o AMI Clubwear
Hat: Target (Sold out. Similar here.)
Sunglasses: Old