I am so honored and excited! I've been nominated for the Liebster Award by three incredibly talented ladies..Devinne from "Mox and Socks," Mona from "Curls & Cakes" and Kathy from "Lace & Whimsy" (I know your nomination was a while ago, but I didn't forget!). If you aren't already following these lovely ladies, definitely check them out! And thank you so much for the nominations!
So, what is the Liebster Award exactly? It's an award presented to bloggers by bloggers as a sign of appreciation to them and to help expose their blog to other viewers. Very cool! It's also a fun way for your readers to get to know you a little better by sharing random facts about yourself and answering some fun questions. (I'm going to also share a couple old, embarrassing photos to make it even more exciting. Haha.)
11 Random facts about me:
1.) My nickname ever since I was a child has been "Mouse" – my parents/grandparents say it stuck because I was such a quiet girl.
2.) I have never broken a bone in my body (yet).
3.) The first time I saw the movie E.T. I ran behind a chair and cried when he turned white. I still can't watch that movie to this day.
4.) I took 7 years of piano lessons, and one of my biggest regrets is not sticking with it longer. I'm seriously tempted to start taking lessons again with a lady down the road.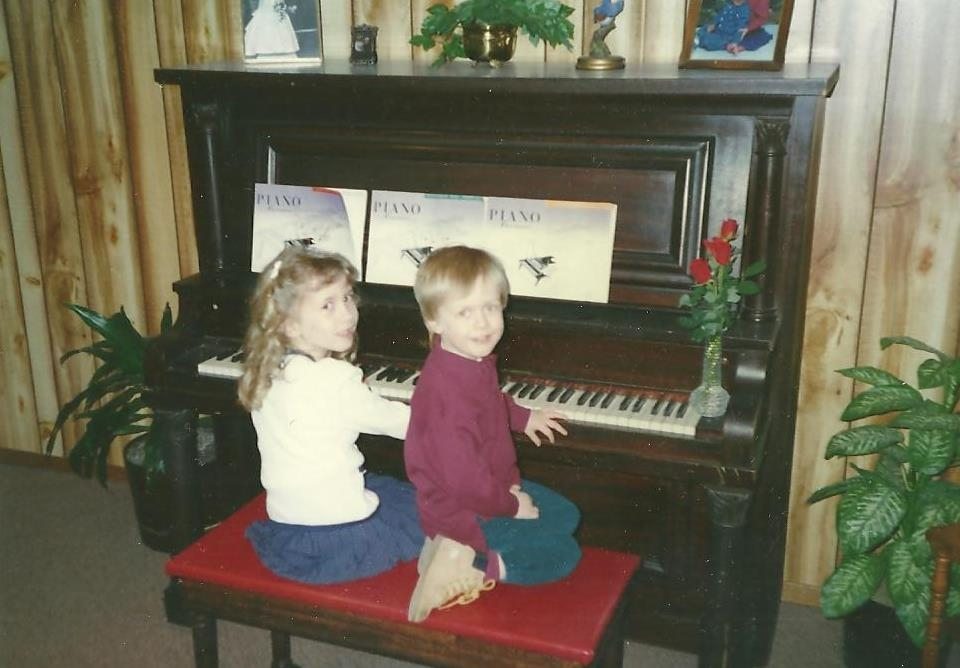 5.) I spent all my summers while in college working at a landfill/recycling center. My family still enjoys quizzing me on my vast and random knowledge of garbage and recyclables. Haha.
6.) In high school I was the homecoming queen, despite not really being all that cool.
7.) My favorite music genre is rock. I love Breaking Benjamin, Volbeat, Halestorm, Chevelle, etc. I also can't stand country music.
8.) When I was growing up I had a Shetland Pony named Dusty. He now lives on a distant relative's farm, just a couple miles down the road.
9.) I grew up in a town of 913 people. Needless to say, we knew every single person and what was going on in their lives.
10.) Any time I'm feeling particularly down in the dumps, I watch Bridget Jones's Diary to cheer myself up. That movie gets me every time!
11.) I still wear my retainer at night. Is that normal? Haha.
Q&A:
What inspired you to start your blog?
I have always enjoyed writing and expressing myself creatively. So, when I quit my job at the news station to pursue my dream of travel, it really left a creative void that I was having a hard time filling. My husband encouraged me to start a blog about the things I enjoy most in life, style and traveling, and even helped me set it up. And the rest is history!
Who is your favorite style icon?
Oh, that's a tough one. Mainly because I don't really follow any celebrities or designers. I get most of my style inspiration from fellow bloggers. But if I had to pick one style icon, I would say Taylor Swift (feel free to judge me, haha). Her style closely aligns with mine, and she's a fan of ModCloth. 🙂
Can you name two of your favorite bloggers and explain why they are your favorites?
Absolutely not. Haha. I have soooo many favorite bloggers there's no way I could pick just two talented ladies. If you really want to see my list though, check out Blogs I Follow (which probably needs to be updated, I'm sure there are even more bloggers I follow now).
What's the one wardrobe essential you can't live without?
My pearl necklace my husband gave me when got married. It goes with so many of my outfits and has just as much sentimental value as my wedding ring.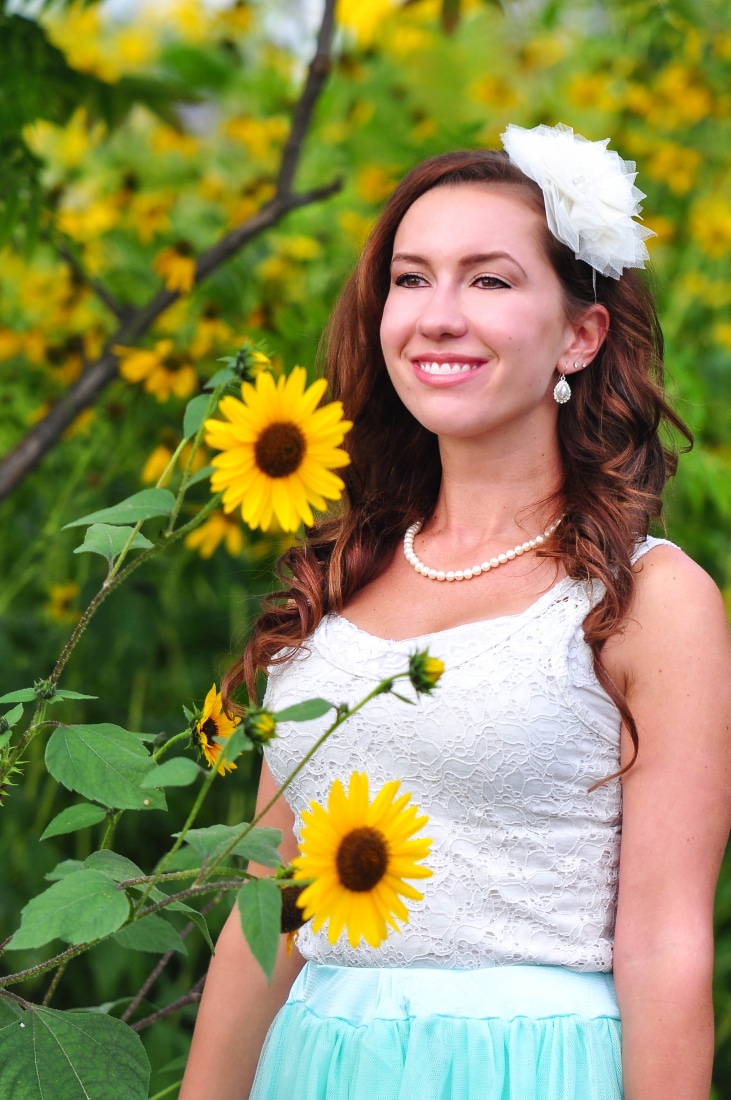 How would you describe your blogging style?
Oh gosh, I'm not sure. I guess I would say I try to blog as though I'm having a conversation with my readers. They're like friends that I just can't see. Haha. I let them know what's going on in my life, share stories as they pop up… and of course talk about clothes and my travels.
What was the last book you read?
Emma by Jane Austen. I love Pride & Prejudice and am currently on a mission to finish the complete works of Jane Austen. Northanger Abbey is my last one, and so far I am loving it…almost as much as Pride & Prejudice. However, I kind of cheated.. because I really just skimmed Mansfield Park. (That one I just couldn't get into.)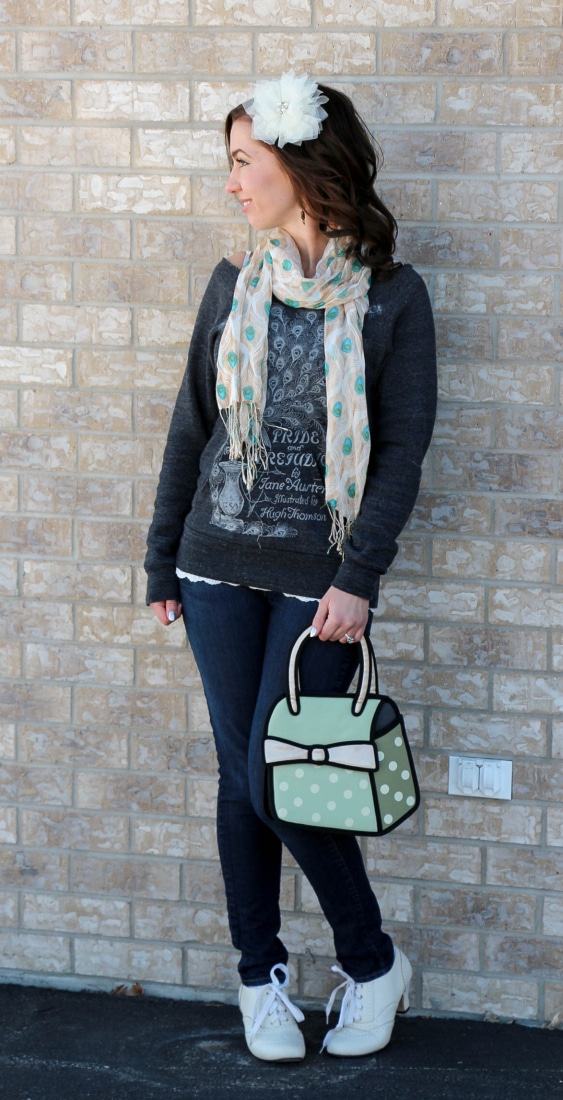 If you could travel anywhere in the world where would you go?
EGYPT! I have been dying to see the pyramids every since I was a little girl. I honestly wanted to be an Egyptologist when I grew up and tried to teach myself how to read hieroglyphics. My husband and I are currently planning a trip to Cairo this winter – It seriously feels like I just won a game show or am getting to meet the Queen or something. I'm so excited!
Where do you see yourself in five years?
I have absolutely no idea. With our lifestyle, it's a bit hard to say. Haha. I could be living as an expat in some foreign land (preferably Australia). Or if that doesn't work out, living somewhere in the states in an actual home (not a corporate housing or hotel situation). But either way, I will still be blogging in five years. That much I can see. Oh, and there will be a dog (bulldog specifically) in my life within five years. I just know it!
What was the first movie or book that made an impact on your life?
Oooh, that is a good question. I would have to say Star Wars because no matter what happened in life (divorce, school changes, bullies, etc.), my brother and I could always watch Star Wars with my mom and escape to a galaxy far, far away. We had our trilogy VHS set worn right down to nothing, practically.
What advice would you give someone who just started blogging?
1.) Network, network, network. Getting to know other bloggers, whether in real life or on the blogosphere, is one of the best parts about blogging! This can also lead to some really exciting opportunities.
2.) Also, I know you've heard it a thousand times before, but it's so true…don't compare yourself to other bloggers. The best part about your blog is.. it's you. It's your heart and soul. Trying to be anyone but yourself is only going to make this feel like a chore.
3.) Blogging is going to be really hard and really frustrating some days. There'll be days you're going to work so hard on a post that only a handful of people will take the time to read. And you have to be OK with that. Because there will be other days where you'll work so hard on a post and suddenly it feels as though the entire internet has read your blog. You just have to take the good with the bad days and know that in the end, it's worth it.
Here are my 11 nominees:
You ladies don't have to do this, but I wanted to recognize you anyways!
1.) Heather of "The Arbitrary Fox"
2.) Amanda of "Enchanting Elegance"
3.) Lauren of "Prefer to be Demure"
4.) Joanna of "A Stylish Love Story"
5.) Kara of "The Dressed Aesthetic"
6.) Jen of "Dressing With Class"
7.) Olivia of "Her Name Was Celebration"
8.) Ela of "Wunderbliss"
9.) Amanda of "Sans Scrubs"
10.) Kat of "Covered in Cat Hair"
11.) Natassia of "Natassia's Place for Fashion, High Heels & Geekiness"