The Neighbors Think I'm Crazy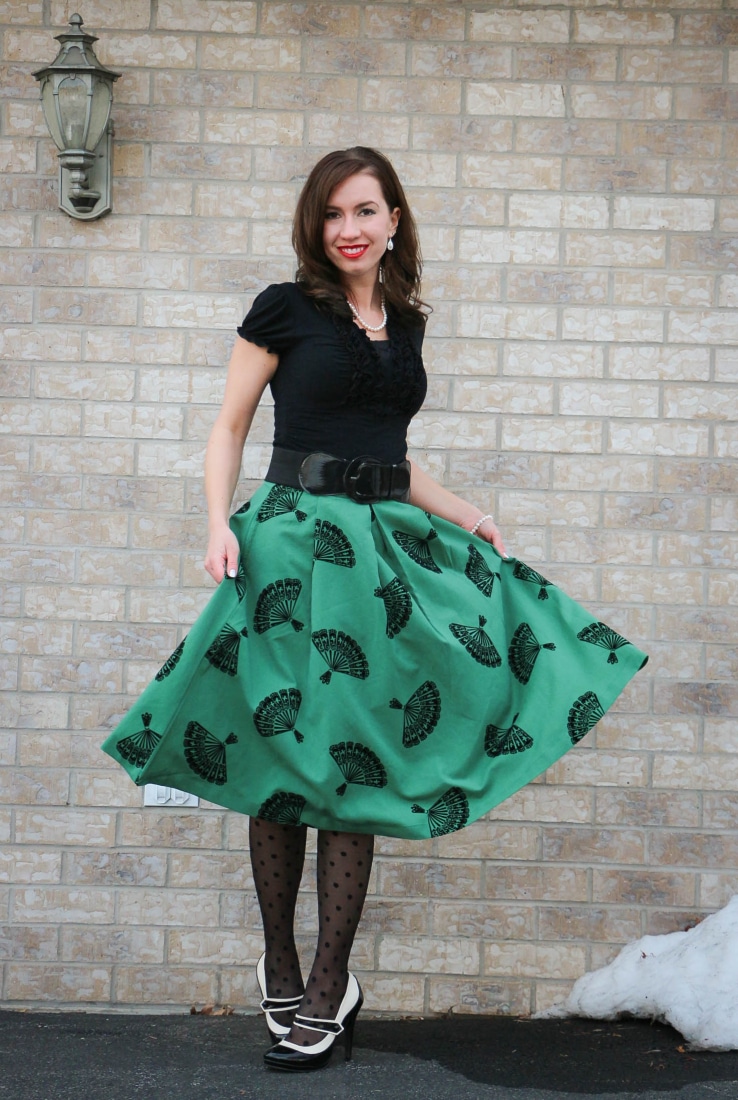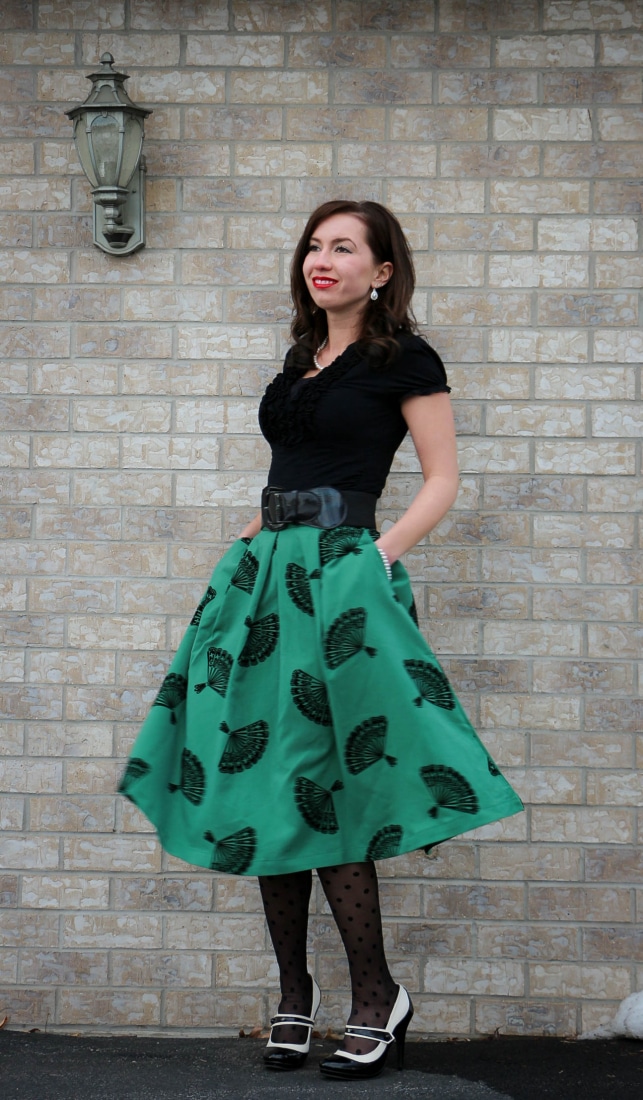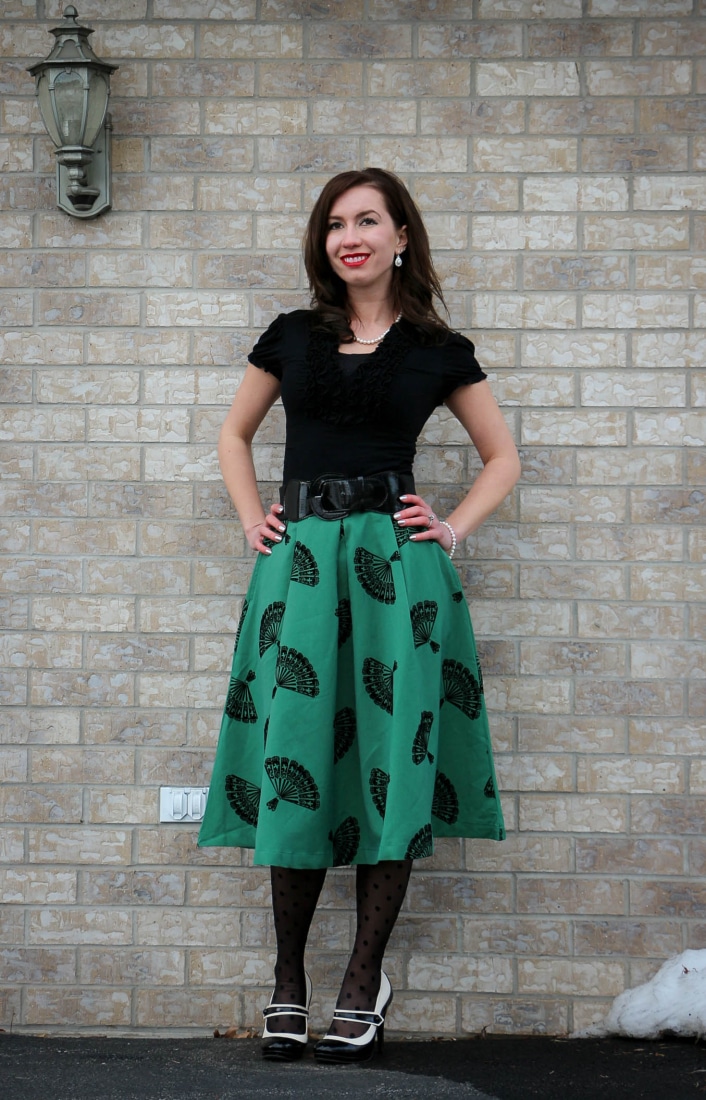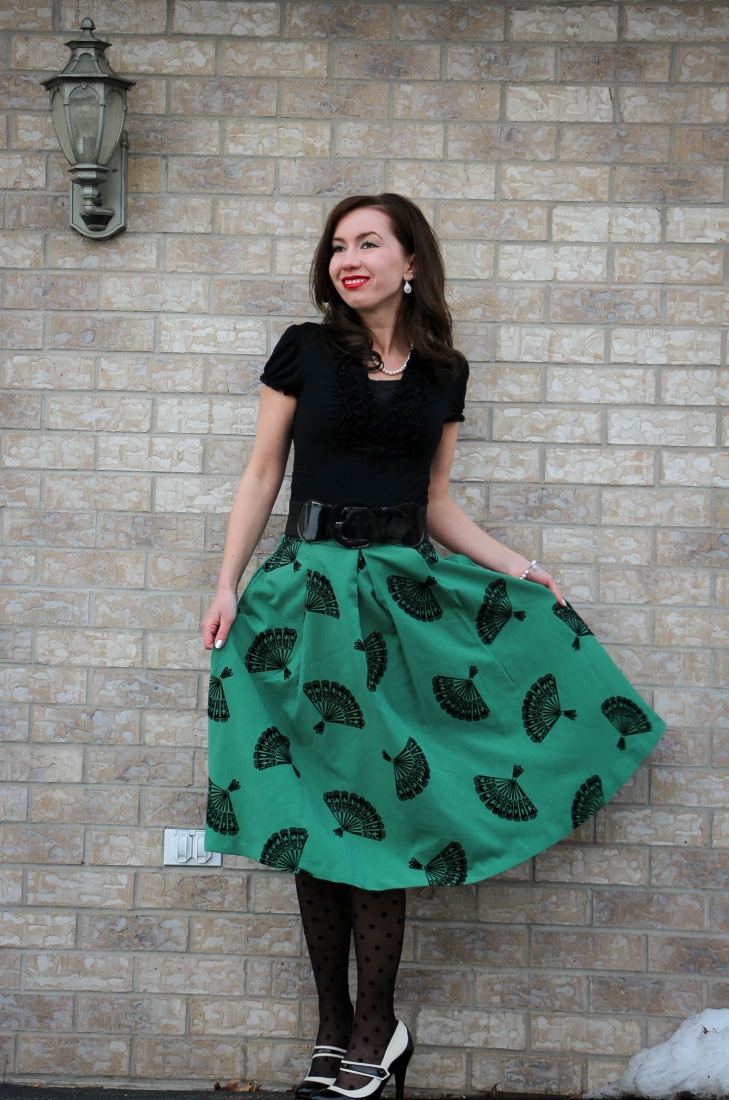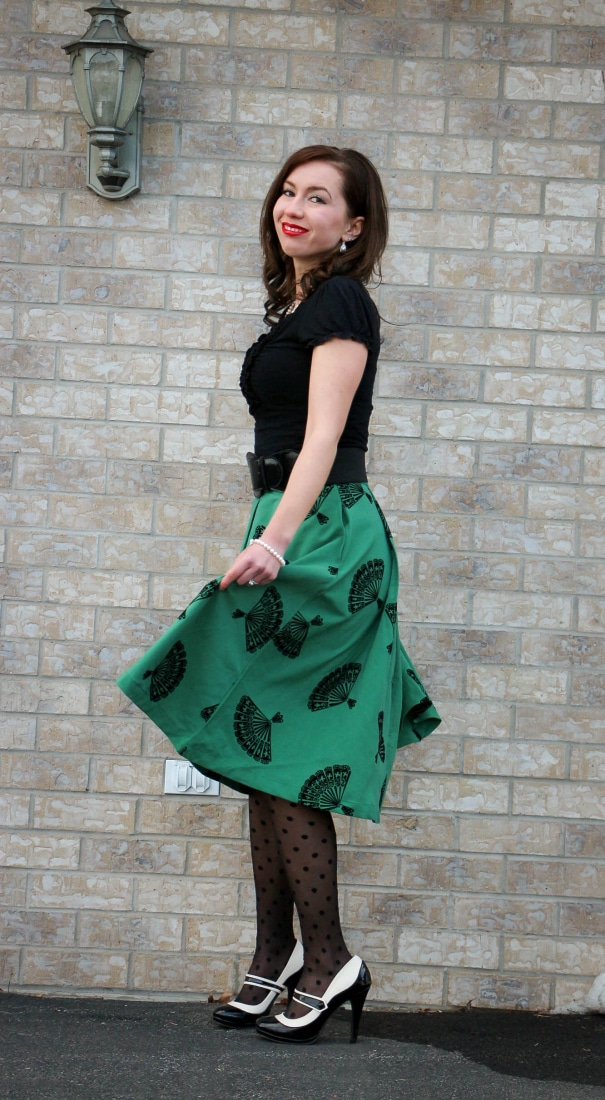 Shop the look:

I absolutely love this green skirt, with its little velvet fans. And I really wanted to show you all how fun this skirt from ModCloth is. So, I had a little dance party in the driveway all by myself. Haha. I included some blooper photos of me really looking like a fool, (they're at the end of the post) to show how about 90 percent of the pictures taken actually looked. (Hence, why the neighbors are a bit concerned about the state of my mental health.)
As I mentioned in my last post, my husband is already over on the East Coast and I am still in Wisconsin packing up our belongings at my parents' house. I will be leaving Friday morning, but until then I've been attempting to take my own outfit photos with my camera's timer. My parents have a house in a little suburb, and their driveway is very visible to everyone driving by and several nearby homes. So, let's just say I had been giving them some free entertainment these past couple days, as I flail around like a maniac in front of my camera. Haha.

I had originally started taking pictures with a scarf on. However, with all the twirling and so-called dancing, I became too warm to keep it on for the rest of the pictures. This scarf actually has an excerpt from Pride and Prejudice printed on it. I love, love, love Pride and Prejudice. So, I couldn't resist purchasing this scarf. (For the record, the part that's printed on this scarf s where Mr. Darcy is explaining to Elizabeth when he fell in love with her, and owning up to the wonderful things he did for Lydia and Jane. So, the best part.) This scarf is also very warm and very well-made.
I love my polka dot tights very dearly, as well. However, after having a bit of a Marilyn Monroe moment in one set of pictures (I did not look even a fraction as cute as she did, though. Haha.), I discovered these tights have a very large run in them. Unfortunately, ModCloth does not currently carry this particular set of tights anymore. So, if anyone knows where to find polka dot tights similar to these, please let me know in the comments!
Blessedly, this will be my last outfit post I do by myself. This will also be the last outfit post I do for a couple weeks. I plan to have a Featured Fashionista published next week, and then possibly a recap of my road trip to the East Coast the week after. I do plan to share pictures on my Instagram and Facebook accounts if you want to follow me on either of those to get the latest updates on my big move.
Thanks for bearing with me on these last couple posts, everyone!
Where to find it:
Skirt: ModCloth (Similar here)
Scarf: Etsy
Tights: ModCloth (Similar here)
Top: ModCloth (similar)
Heels: ModCloth (Similar here)
Earrings: Icing
Pearls: Gift from my husband
Blooper Photos