I am going to try something a little different for this post, instead of telling you about what I'm wearing, I'm going to talk about what I wish I was wearing. I've always loved reading other blogger's wishlists, but have never gotten around to putting one together of my own. This is mainly because I was worried this practice could become dangerous. I mean, taking time to reflect on beautiful items that are not currently in my closet but I really, really would like to be in my closet. This could definitely be a recipe for disaster. Haha.
So, this post will be a little experiment. As long as you guys don't mind looking at photos of dresses and shoes I wish I had, and I don't actually run out and buy them all…maybe I'll do this type of post on a regular basis. So, without further ado, here is my current Dream Closet Wishlist.
1.) First up, a Stormtrooper purse, because Star Wars. I love showing off my love of Star Wars and I think this purse would go beautifully with my Star Wars dress.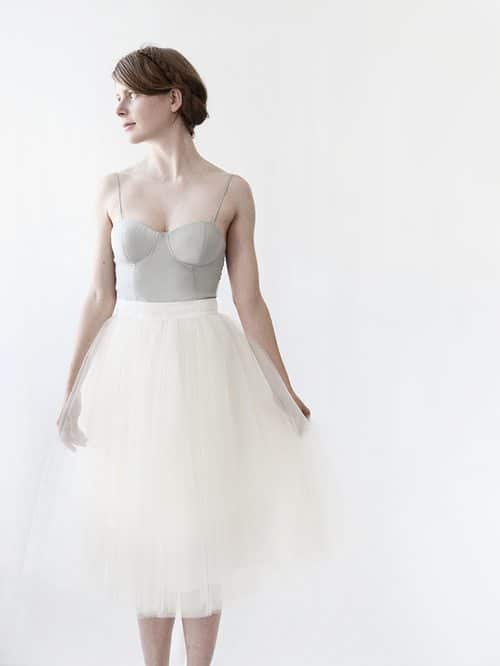 2.) Alexandra Grecco's tulle skirts have been on my wishlist for years. My goodness are they beautiful! Who doesn't love tulle? You literally look like a princess in it. I remember when I saw Liana from Finding Femme rocking one of these tulle skirts and it took every ounce of willpower to not run out and buy every bit of her outfit. And I know this is a terrible thing to admit…but I don't actually own any tulle skirts. Some day folks, some day there will be tulle in my closet. Some day!
3.) And when I get my tulle skirt…I'm going to need some heels fit for a princess! How adorable are these? Thank goodness they're currently sold out of my size, or these beauties would already be in my shopping cart.
4.) Welp, I didn't mean to, but it looks like I've made a whole outfit in this wishlist. How fun would this top be with that skirt? Gah! I love the bow! I believe I have Amanda from Enchanting Elegance to thank for my obsession with this top, she rocked it with a long tulle skirt earlier this summer.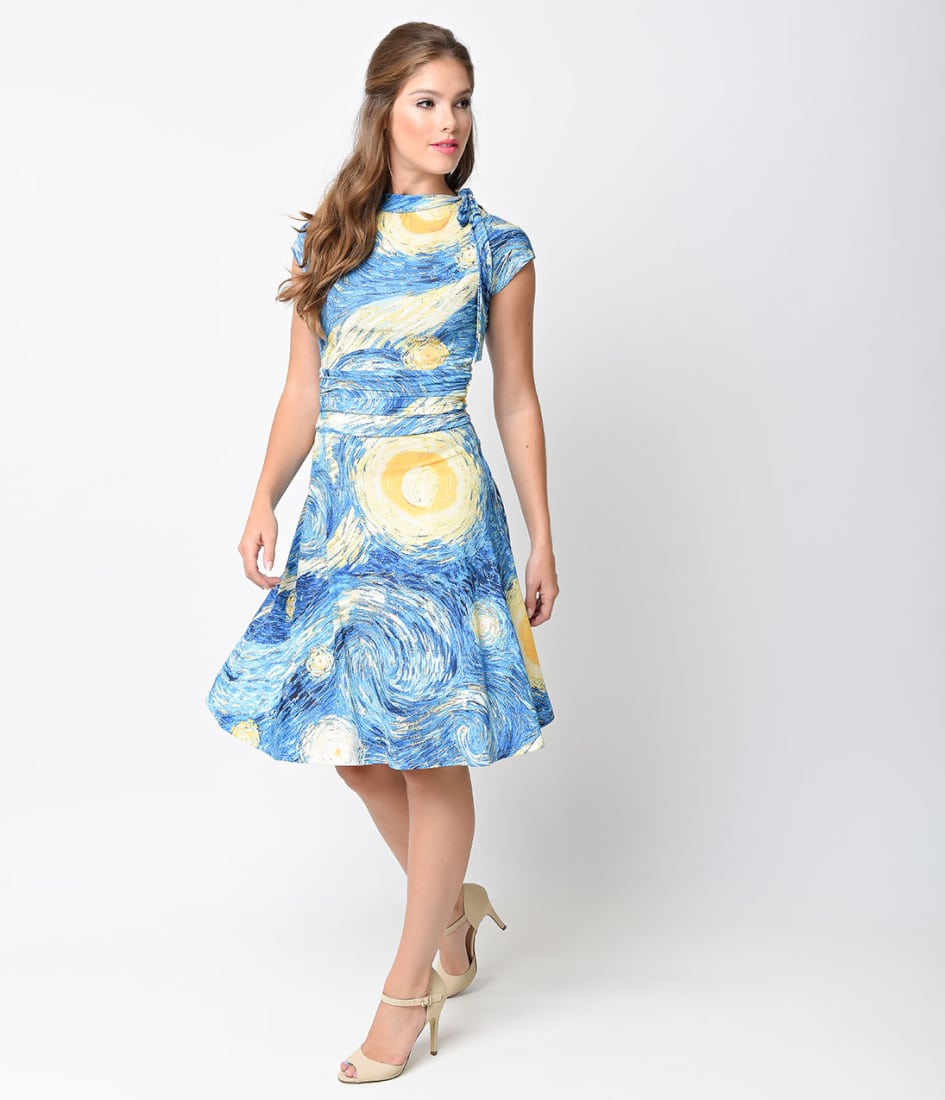 Starry Night dress: Unique Vintage
5.) Who wants to wear Starry Night as a dress? I do! I do! Obviously, this dress has an incredible print, but my favorite part is actually the high neckline. I haven't seen many dresses cut like this, plus sporting an awesome print.
6.) I found this adorable little clutch on Pinterest, and I think it would look lovely with just about every light-colored dress/skirt I own. See..this wishlist thing is a bad idea. This one's actually cheap enough to consider buying. Eek. I'll sleep on it. Haha. (Like I need another purse?)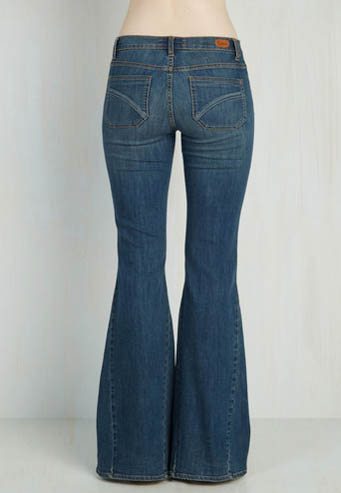 7.) I don't care what anyone says, I love bell bottoms and wide-legged pants. And I love how nice and long these look. I own so many pairs of jeans similar to these, though, it's almost unhealthy. But I live in this style of jeans in the winter months. I think the only time I've ever featured them on the blog was one of my first posts, though. Weird. I will have to change that…right after I buy these jeans. 😉
8.) Even though it's only a matter of time before I spill coffee on it and stain it, I absolutely adore cream colored coats. And the only thing I adore more than cream colored coats, is cream colored coats with hoods. This coat has such an incredible cape-like neckline and gigantic hood! I absolutely love it. Plus, it's by Steven Madden. I already have one Steve Madden coat that is probably my favorite purchase of all time, and was also probably my favorite outfit post to date. (Click here to see it.)
9.) I didn't realize it until I started putting this post together, but the 1950s is definitely my style era of choice. If someone could please send me every dress from the 1950s, that would be great!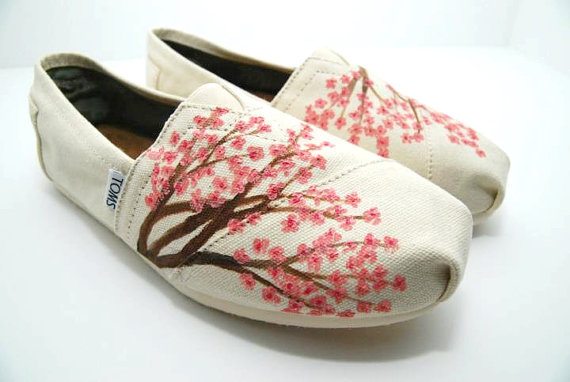 10.) Last, but not least, these adorable hand painted cherry blossom TOMS. I already own a pair of Octopus TOMS from this Etsy shop and I adore them. They are so unique, and of course TOMS are crazy comfortable.
The end!
What do you think of this kind of post? Let me know in the comments! And was there anything on my wishlist that's now on yours?