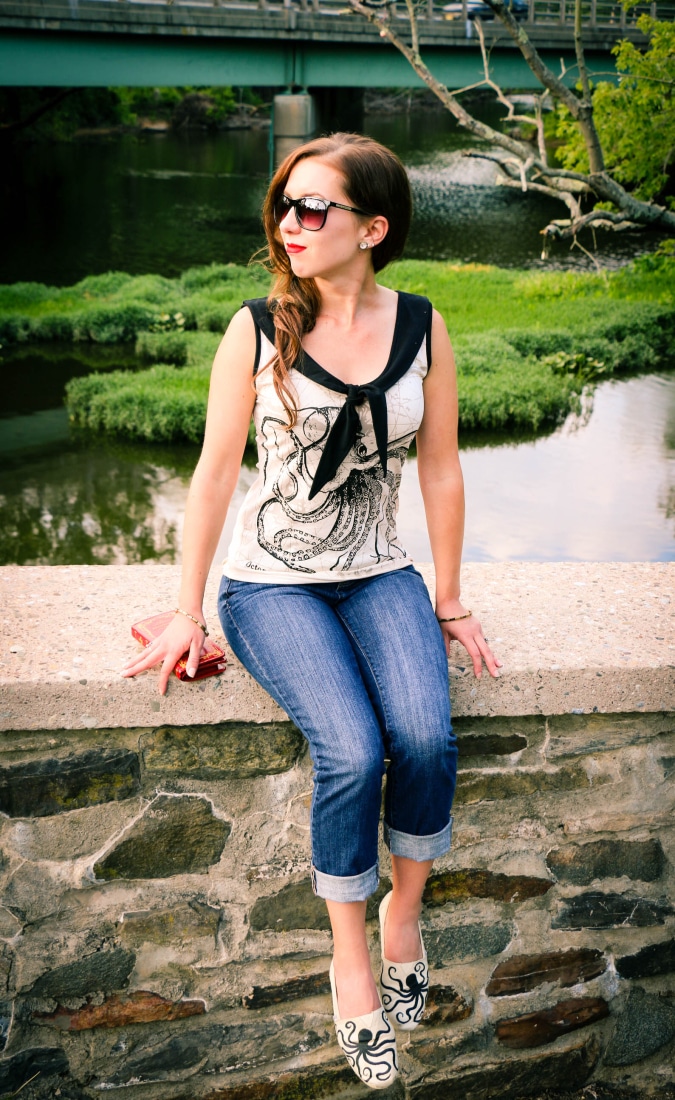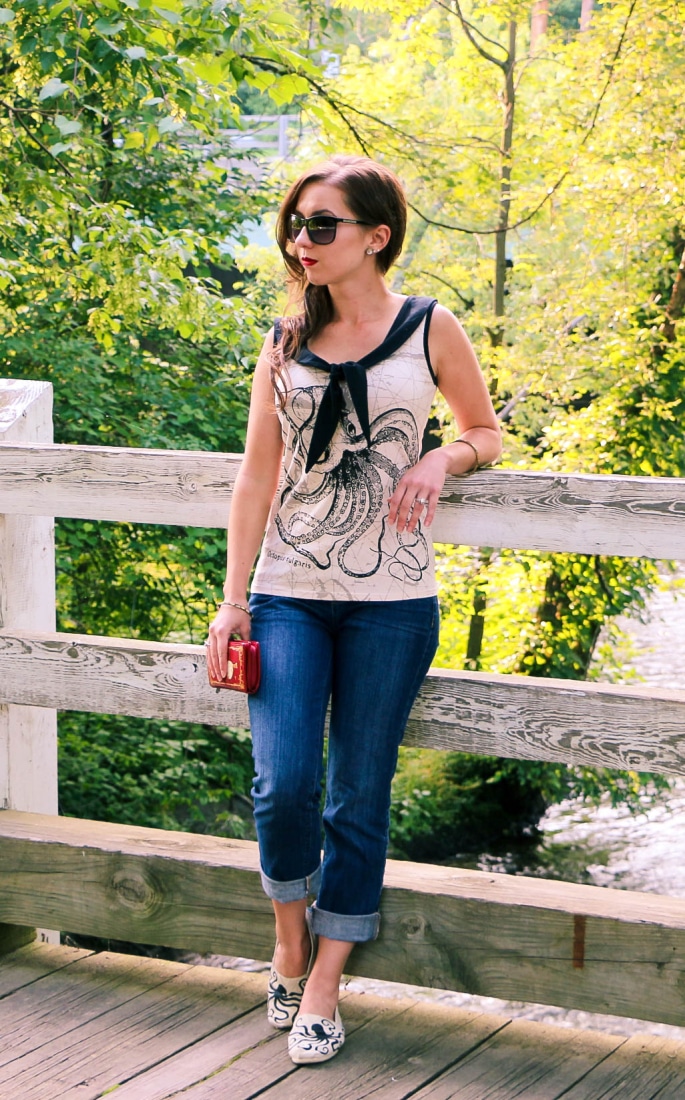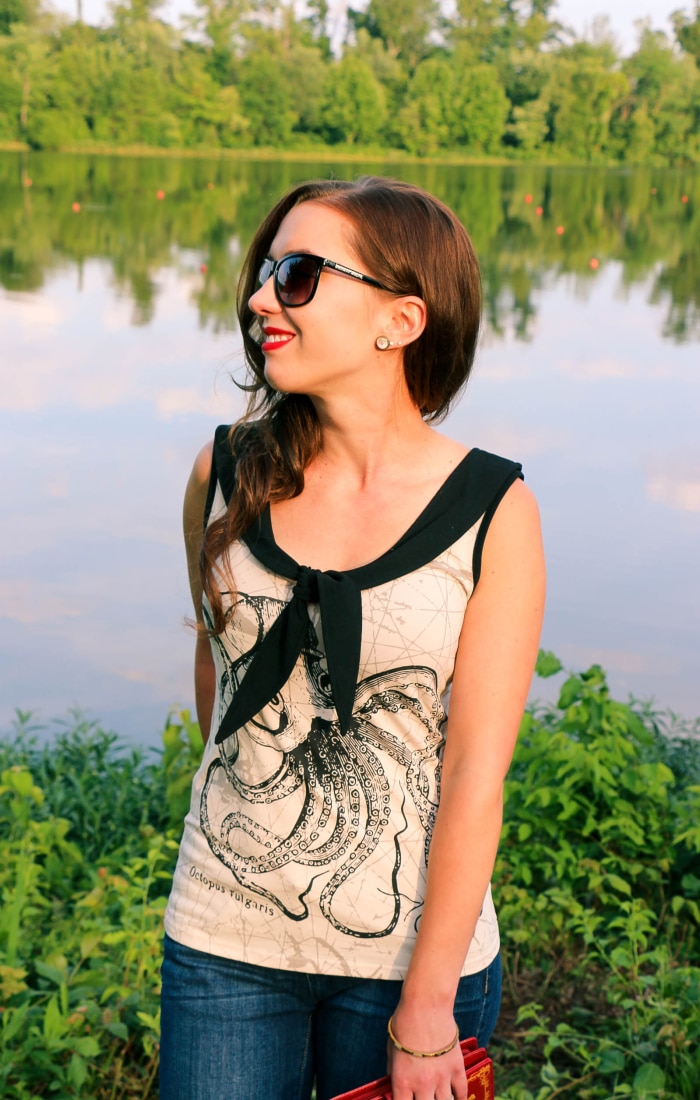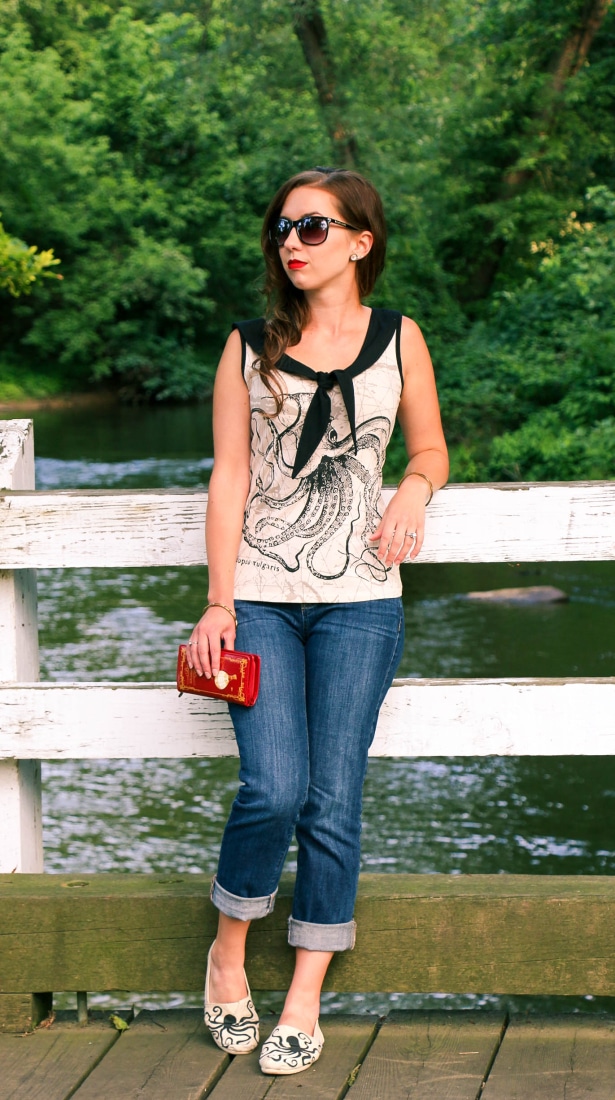 Shop the look:


As children (even as adults) when asked what our favorite sea creature is, the answer is almost always "dolphins" or "sharks" or "turtles." I have yet to encounter someone who shares my obsession with octopuses. However, they must be out there…because there is now a wide variety of octopus clothing, accessories and home decor to choose from – much to my delight.
For me, the octopus is quite majestic and mystical. Maybe it's the tentacles, the black ink or the incredible speed and intelligence they possess. Either way, I am quite tickled to be able to literally wear my love of octopuses on my sleeve (and even feet!).
My TOMS were actually custom made from the lovely KellismCo store on Etsy. She hand paints TOMS with the most extraordinary designs. I, of course, was immediately drawn to her Octopus paintings. I have had these TOMS for well over 3 years and they are some of my favorite shoes to wear when traveling or doing a lot of walking. They give just enough arch support and cushion for a day of walking, and I have never gotten a blister from them. They also breathe well (yay for not having stinky, sweaty feet) and keep your feet covered from the dirt and grime on the street. I have worn these TOMS in many different cities and am almost always guaranteed to receive a compliment and an exclamation of, "Where on Earth did you find those TOMS?!" Finding the Octopus top on ModCloth was perfect. I couldn't have dreamed up a more fitting top to wear with these TOMs if I had tried!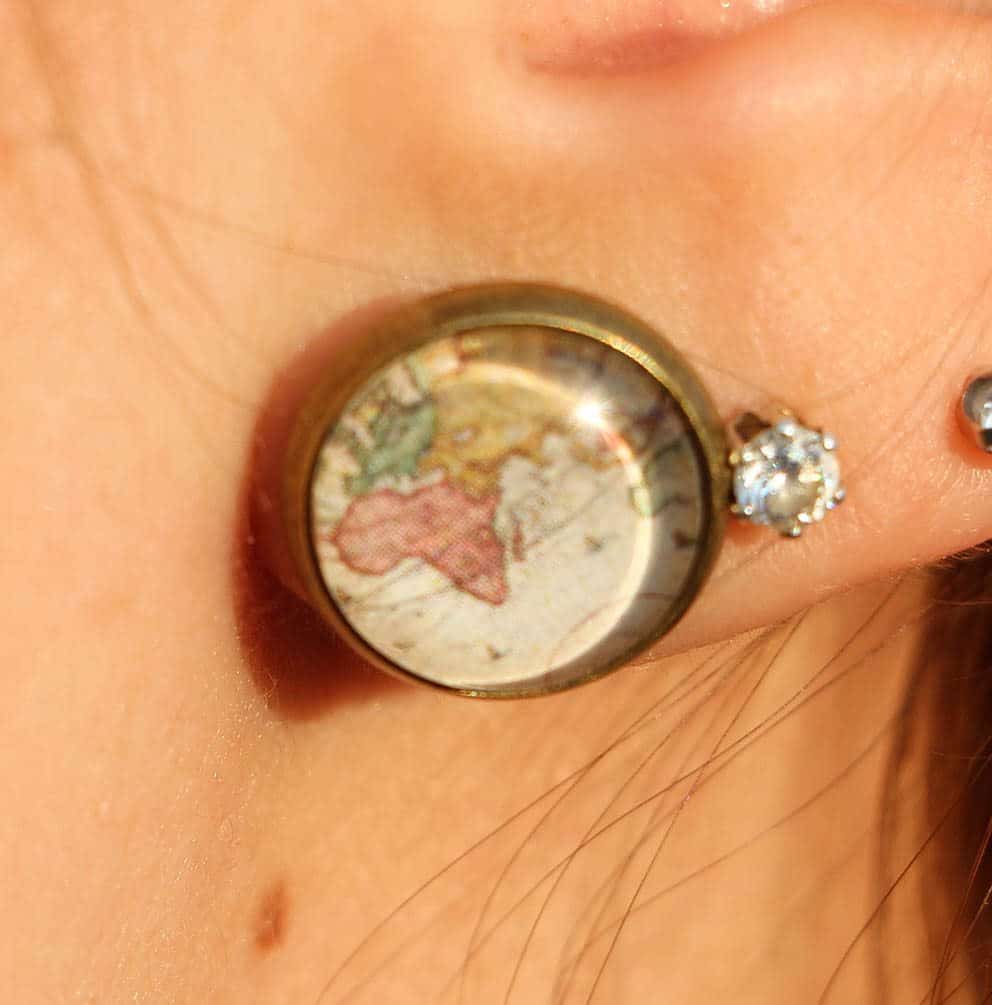 Another Etsy purchase I am just delighted with are my earrings – they are maps of the world! Given my love of travel. I couldn't resist them. And they match my mapped Octopus top perfectly. The shop Livin' Freely handmade them, and they are just darling!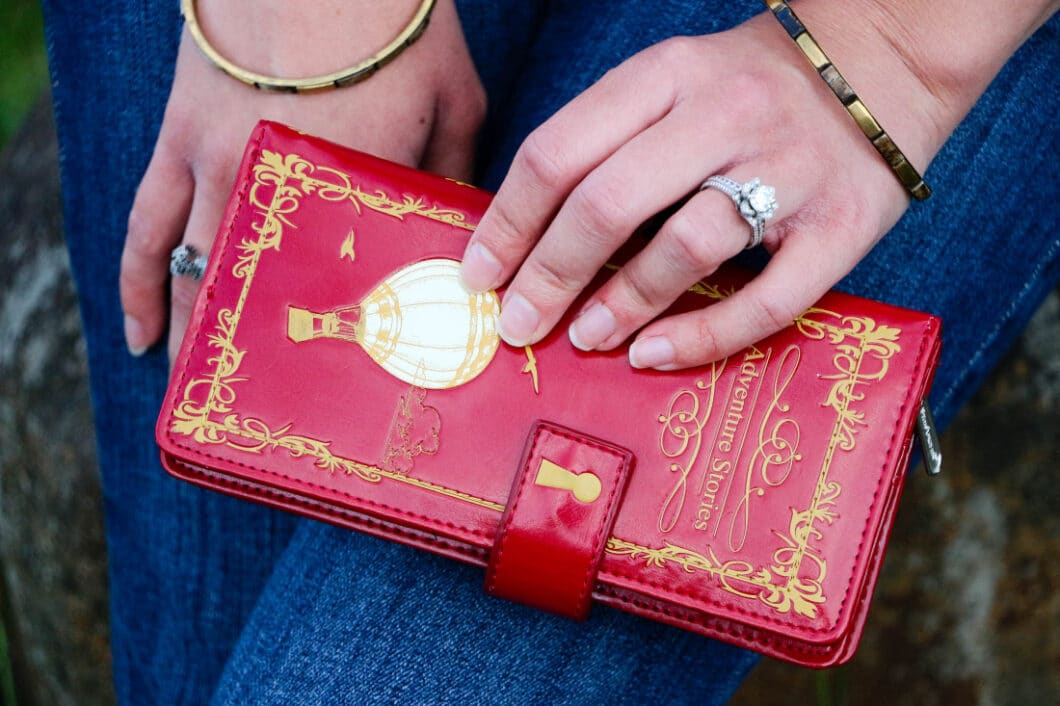 And last but not least, I need to tell you how awesome my wallet is. This is the first wallet I've bought in roughly a decade, but it was time. My previous wallet had finally gone into the white light. (The cardholder part was ripped..a very dangerous environment for my ID and credit card. Haha.) This "Adventure Stories" wallet is fantastic because not only is it cute, but it also can double as a clutch. I've found myself just carrying this and receiving many compliments (especially when I'm in the airport, I'm almost guaranteed a compliment from a TSA agent). Not only does it hold my cards, but I can also easily fit a lipstick, chapstick, and keys in it. My only negative I have to say about it, is it's a bit more "plasticky" looking than I like. However, this is a very minor complaint, and the wallet's quality seems quite good. I expect to have this wallet for the next decade, as well. (UPDATE: This wallet started falling apart on me a few months after I bought it. You can read more about that by clicking here.)
Now, I need to know…am I the only one who loves Octopuses? Or is there another Octopus lover out there? Let me know in the comments!
Where to find it:
Top: ModCloth
TOMS: KellismCo
Wallet: ModCloth
Earrings: Livin' Freely
Capris: Kohls (similar)
Flower ring: BeautifulPetra
Bracelets: A very persistent street vendor in India 🙂
Sunglasses: Burlington Coat Factory (old)