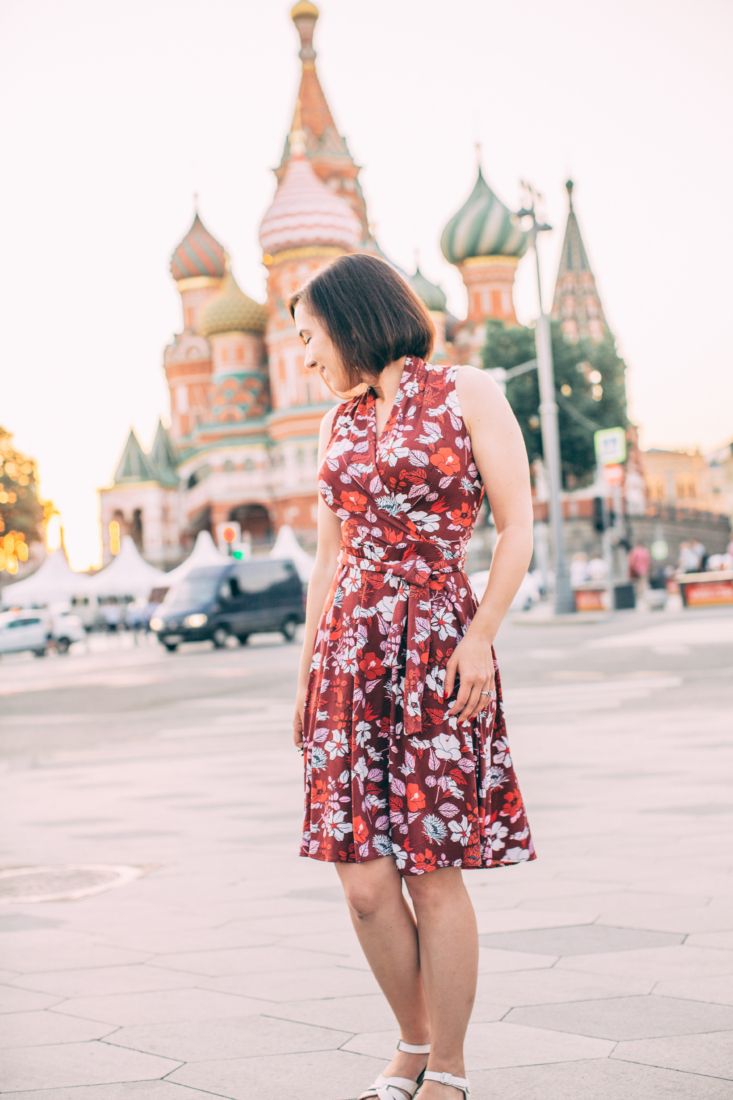 It has taken me 6 years of nearly nonstop traveling to finally find the perfect travel dress! (That's ridiculous, I am well aware.) However, good things come to those who wait. Am I right?
This dress is wrinkle-resistant, comfortable, incredibly versatile and can be easily packed into whatever kind of luggage you are using! It is also quite a classic cut and print, in my opinion. Oh, and it's made in the USA! I am SO hooked.
Click here to shop Karina Dresses
Click here to see another post featuring Karina Dresses with pockets!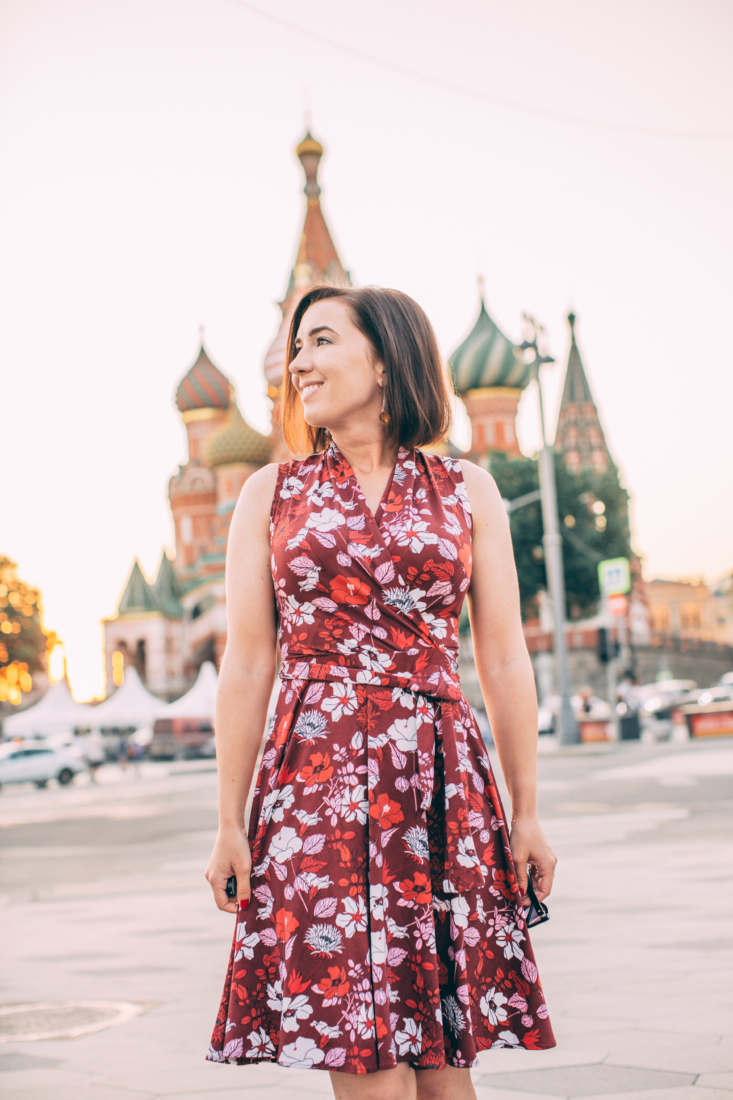 The Perfect Travel Dress by Karina Dresses
It's made by my friends over at Karina Dresses. They are a small US-based dress company that specializes in making dresses that are comfortable and can easily go from day to night. (I can attest that my dress is all of these things!) They are also very size-inclusive and their dresses range in size from XS-4X.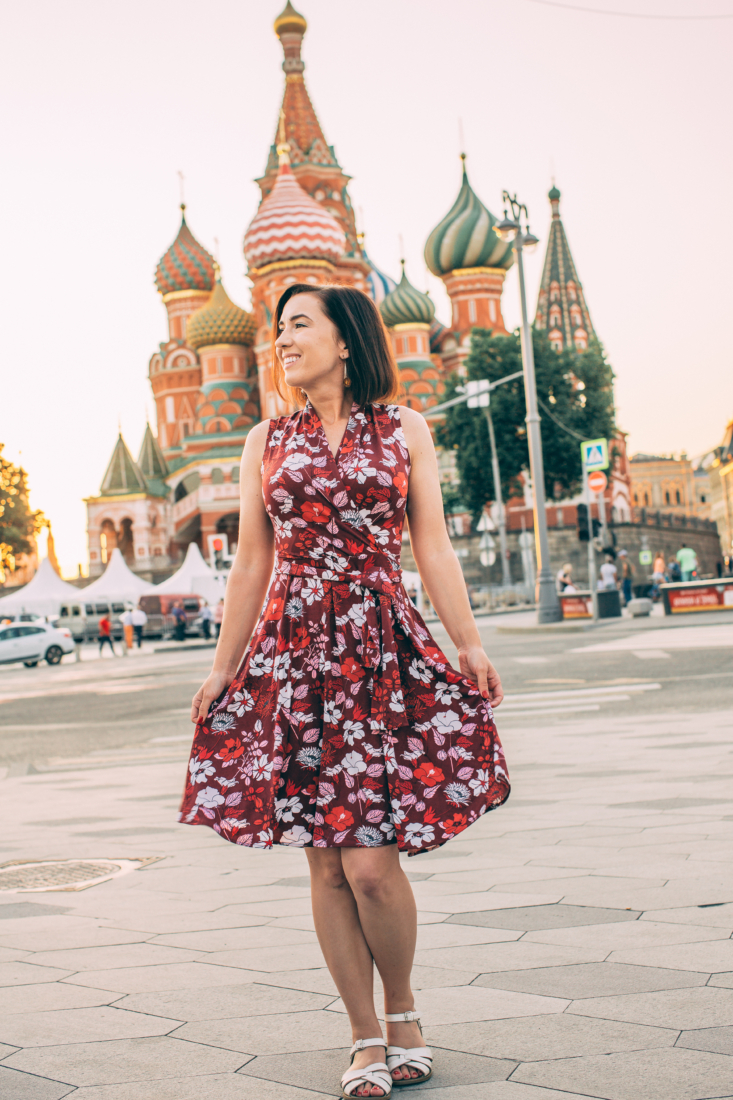 The Fit
This dress is the "Ruby" fit, which is a sleeveless, faux-wrap-style dress. This dress runs LARGE. I am generally a size medium (or size 6) in most clothing brands, however, for this dress I am an extra small! So, read the size chart before ordering – and believe it! (I had to reconfirm multiple times with their support team that I was indeed an XS, haha.)
The Quality
I am blown away by the quality of this dress! It is worth every penny. (Again, I also love that it's made in the USA.) I love that it breathes well on a hot summer day, and I can throw it in the washing machine. (I've already worn it and washed it 4 times!) Did I mention it's also wrinkle-resistant? Even if I'm not traveling I LOVE not having to iron or steam my clothing.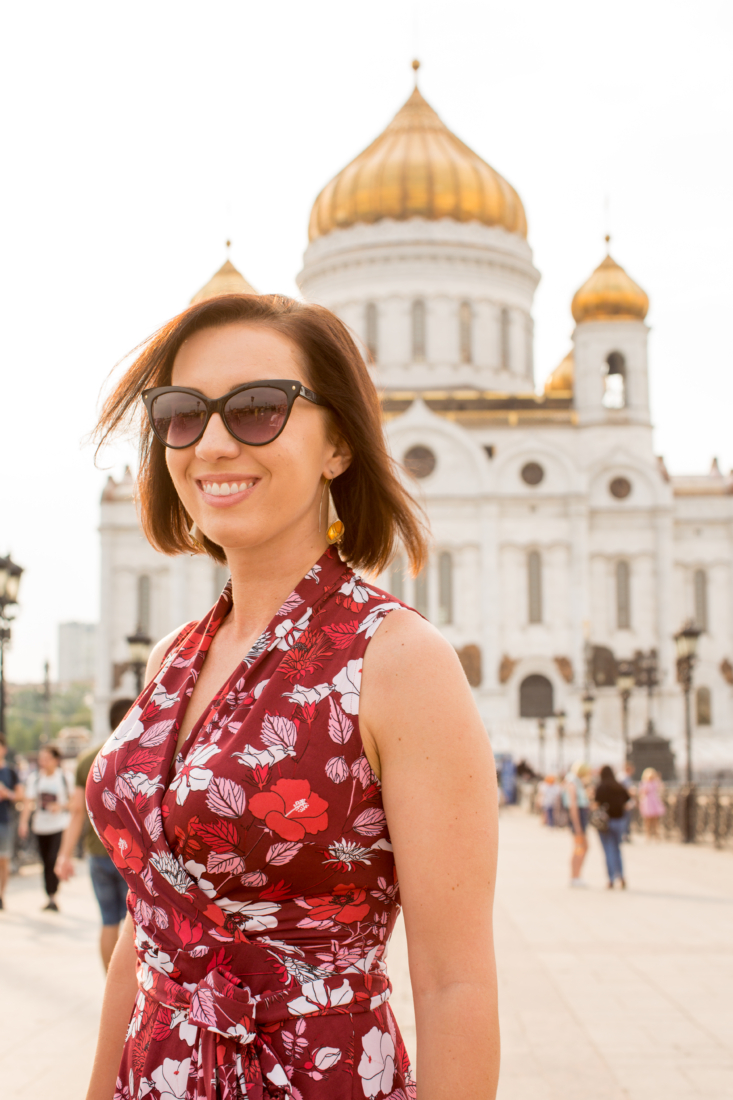 Any Negatives?
The only thing that would make this dress even more perfect, in my opinion, is if it had pockets. I've gotten rather used to having my dresses have pockets, but this particular one does not. I'm also usually a fan of midi length or maxi dresses when I'm traveling…so, this dress is a little short for me, personally. However, I've still hardly taken it off since it came in the mail, so neither of these things are huge issues.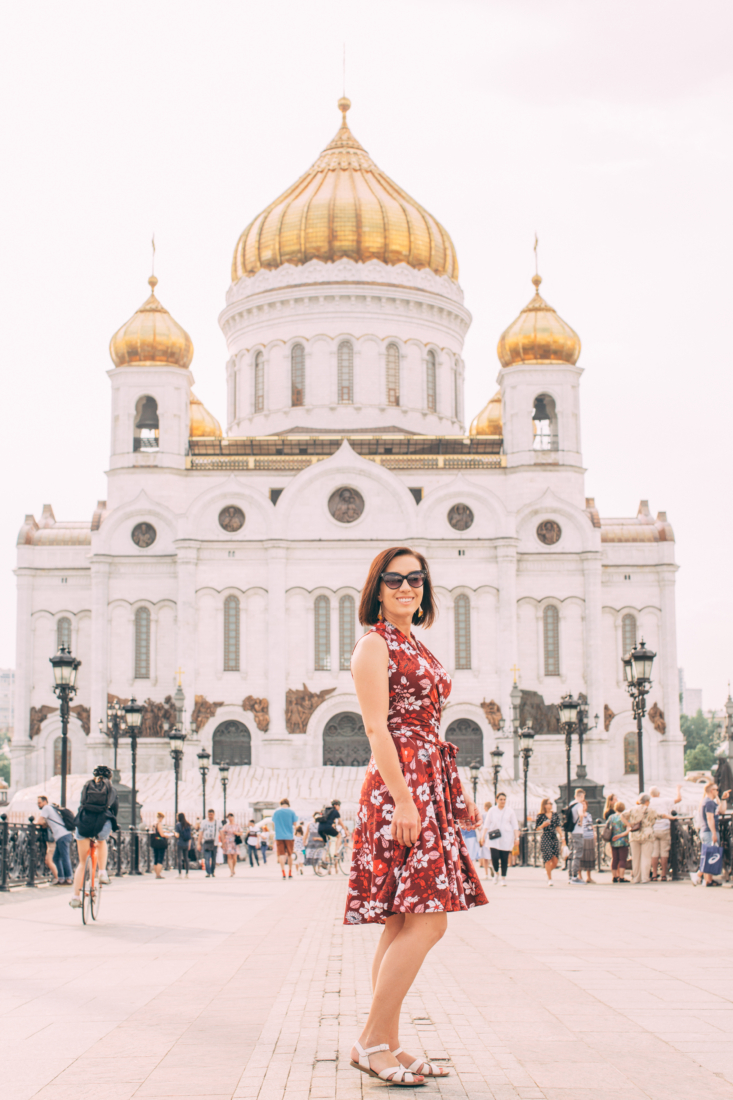 Where Have I All Worn This Dress?
I took a little break from my Egypt travel posts to talk about this dress. I've only worn it in Moscow, so far. However, I've worn it for a day of exploring through Red Square (with pretty St. Basil's Cathedral in the background). I also wore it for walking by Christ the Saviour Cathedral (pictured above) and then to Gorky Park to hang out by the river and enjoy the warm weather. I also wore it out to the Moscow Zoo this weekend (which was so fun)!
I also wore it for a little celebratory dinner with my husband a couple nights ago too. We went out to a nice restaurant to celebrate me getting Have Clothes, Will Travel accepted into Mediavine! Which, I know isn't a big deal to anyone who isn't a blogger, but it's a BIG deal. It means I had to get quite a lot of consistent traffic to my website (almost all from the US) and have a website that Mediavine's advertisers want to work with. And I FINALLY got my acceptance email. (This means you'll likely be seeing a few more display ads on my website.)
Needless to say this dress can be worn for a wide variety of events! I love its versatility! This won't be the last time you see Karina Dresses on my blog – I'm officially hooked on them. Does anyone else have a dress made by Karina Dresses? Let me know in the comments!
*Thank you to Karina Dresses for sponsoring this post. As always all opinions are my own, and I am never compensated for a positive review. I do, honestly, REALLY love this dress!
*Click here to see my other posts featuring Karina Dresses!
Where to find it:
Dress: c/o* Karina Dresses (More colors available here.)
Sandals: Salt Water Sandals
Sunglasses: Old (Similar here)
Earrings: Etsy
*Disclosure: some of these links are affiliate links. Meaning, if you click a link and make a purchase, Have Clothes, Will Travel gets a very small commission at no extra cost to you. Thank you for supporting the brands that make this blog possible! I am also a participant in the Amazon Services LLC Associates Program, an affiliate advertising program designed to provide a means for us to earn fees by linking to Amazon.com and affiliated sites.
*c/o = courtesy of, meaning the company gave me the product to be used on my blog, and I did not pay for it. All opinions are my own, and I am not being compensated for a positive review.