*If you like this post, it is now available as a self-guided walking tour! Click here to download it.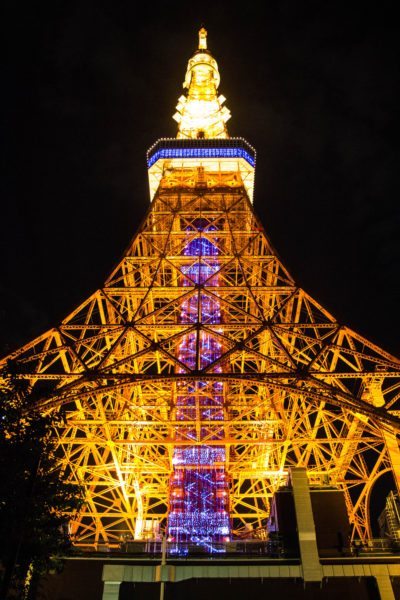 Wow! This weekend we kicked our exploring skills into high gear! We saw and experienced so much these past few days, that I will need to break it into several posts. Which leads me to an announcement regarding Have Clothes, Will Travel…starting this week, I will no longer be publishing on Monday, Wednesday & Friday. I will instead be publishing on all week days! So, Monday, Tuesday, Wednesday, Thursday & Friday there will be a brand new post on Have Clothes, Will Travel. (I just have way too much to share now that I'm in Tokyo to try and cram it into just three days a week. And let's face it, I'm already pretty longwinded for a blogger. Haha.)
This first post on the new blogging schedule is taking a look at the views we saw of Tokyo this weekend. We visited Tokyo Tower and Roppongi Hills Sky Gallery. We made the journey up Tokyo Tower on Friday night, and the views at night were awesome! I had really enjoyed the views from the Empire State Building at night, and the same held true for Tokyo Tower.
Tokyo Tower Views
I had read a lot of reviews about Tokyo Tower that said the lines can get really long to go up it. However, on Friday night at about 7:30…we only waited about 10 minutes to get our tickets. Tickets cost about $9 USD a person to go to the main observatory (150 meters up). It costs about $7 USD extra to go up to the special observatory (250 meters up). We stayed on the main observatory, as we felt the views were spectacular. (I couldn't get a decent photo of it, but they also have glass on the floor in places, so you can look straight down. It's scary! Haha.)
Glass makes it a bit tricky to get decent photos…as you can probably tell by some of the reflections.
The galaxy-themed lights inside, however, were pretty cool. (See photo below.)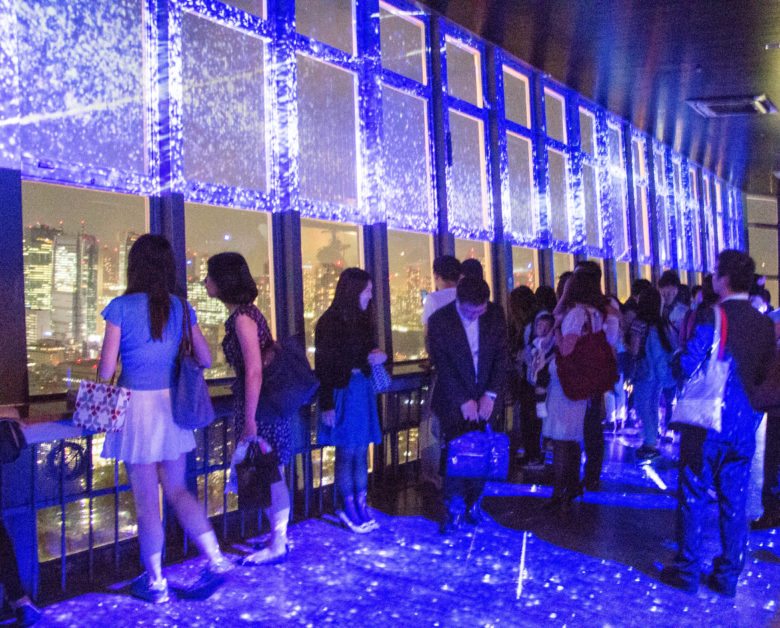 The main observatory also had a cute cafe with live Acapella and its own set of rather romantic lights. It was fun to sit and have a snack while listening to music and seeing those views!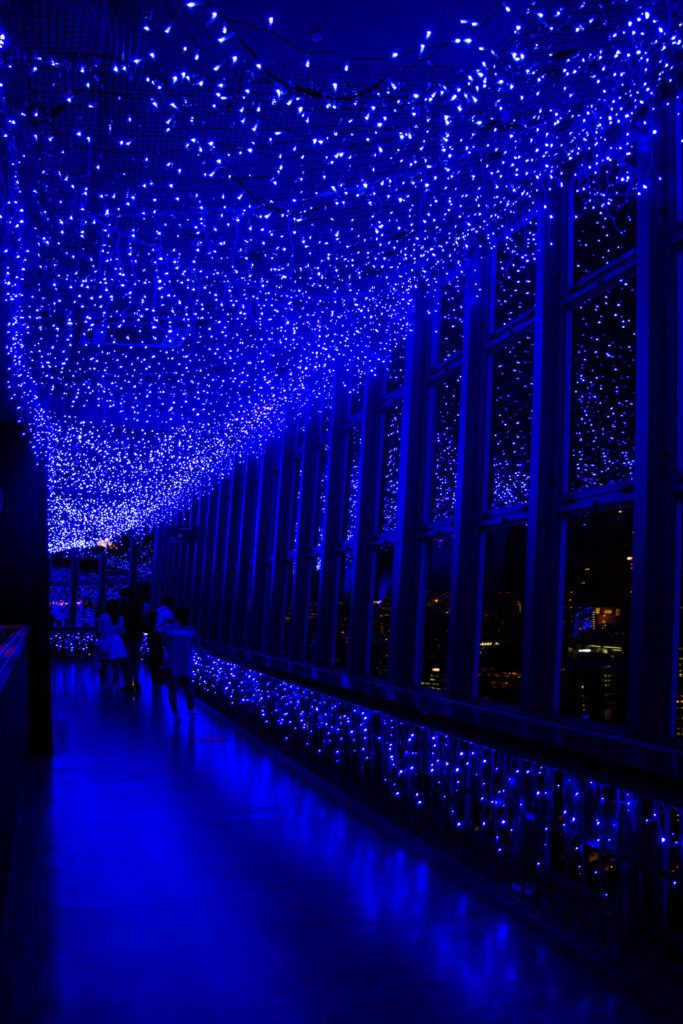 They also had a Tokyo One Piece Tower setup to take photos with as you're exiting. I am not familiar with this anime – but it does seem super cute. And my husband wanted a photo of it, haha.
For more information on Tokyo Tower, click here. To visit the official Tokyo Tower website, click here.
Roppongi Hills Sky Gallery
Roppongi Hills is a huge upscale mall that has a museum and observatory on the top of it. They actually have an outdoor observatory as well (which I didn't realize when I planned this), but it was raining the day we went, and we weren't able to go outside. However, the indoor Sky Gallery was impressive! And there was also a Sailor Moon art exhibit set up in it! I'll be doing a separate post on that…because a Sailor Moon art exhibit deserves its own post, haha.
It was fun to have a different view of the city and to be able to see Tokyo Tower from a different view. We were also excited that we were able to spot the neighborhood we live in! (It's pictured below.)
And here we are posing in front of our neighborhood. Haha.
The prices for Mori Art Museum, Sky Gallery and the Tokyo City View (the outdoor area), is about $30 USD. You can reduce the cost to about $18 USD if you don't buy a ticket to the new Pompeii exhibit the museum has featured.
Click here for more information on the museum and observatory.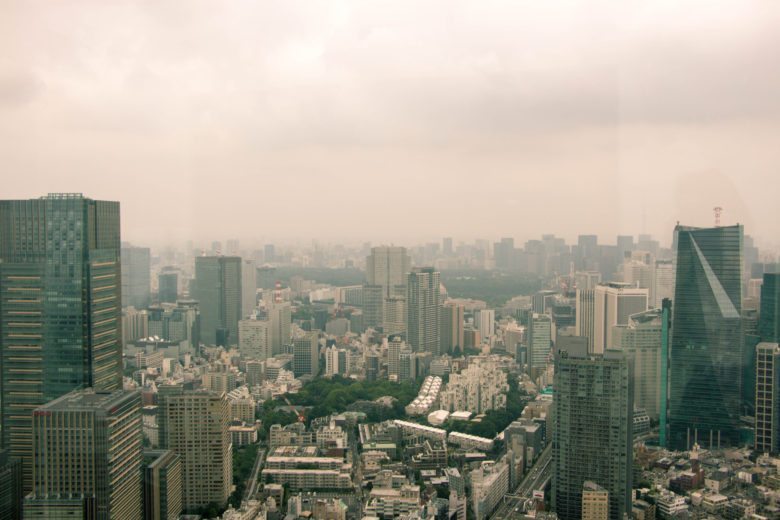 Bonus View:
Another view a friend had suggested is from the ferris wheel on Odaiba Island. You can kind of see it pictured below, it looks massive! I'm not a fan of heights…and ferris wheels and I do not mix well. So, I'm not sure if I'll have the guts to go on this! But it sounds like another fun option to get a good view of the city!
*Other views worth noting are City Hall & Skytree.
Needless to say, we are loving our time in Tokyo! I'm also getting much better at grocery shopping and ordering food, haha. I'll be sharing more on our adventures in Tokyo throughout the week, along with my outfit posts! So, stay tuned. 🙂
Would you rather see the city views at night or during the day? Let me know in the comments!
Don't forget you can stay up-to-date on our adventures by subscribing to Have Clothes, Will Travel on Bloglovin', just enter your email below! I also post extra photos that don't fit into blog posts on my Instagram account. You can follow along by clicking here.