Trying Out a Unique Vintage "Catch of the Day" Dress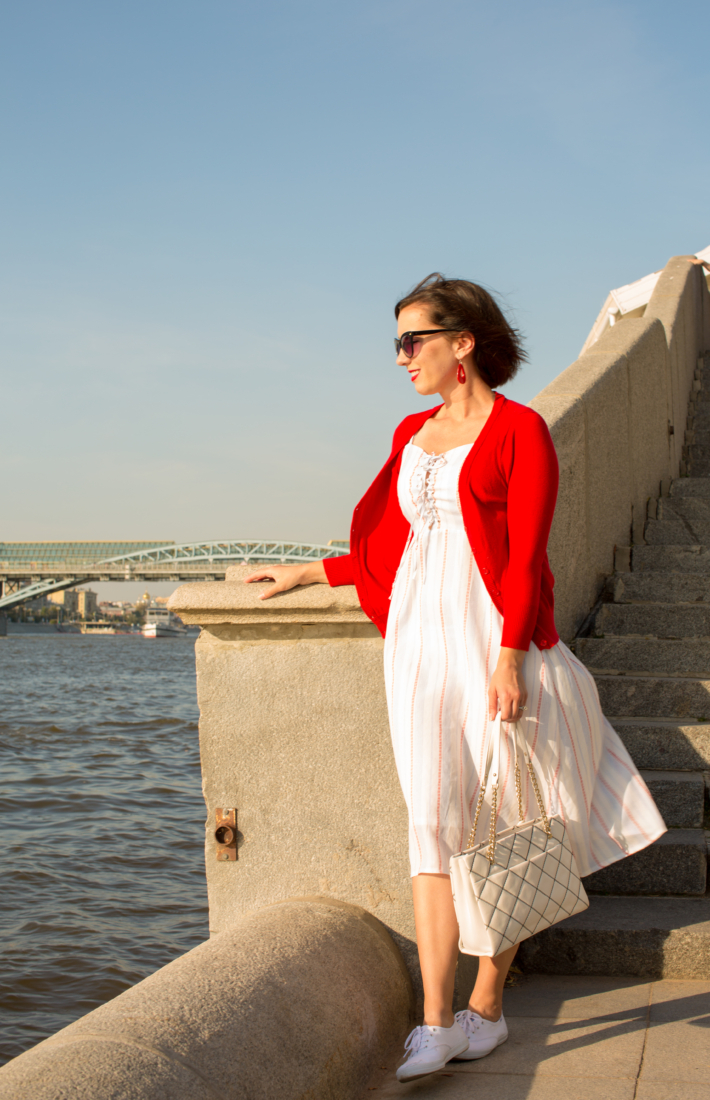 Dress (Similar here & here) | Cardigan | Keds | Bag | Sunglasses | Earrings
This dress came from my very first time participating in Unique Vintage's "Catch of the Day" sale event. I only recently discovered this sale, even though they've been doing it for eons. ModCloth hosts a similar type of sale called their "Stylish Surprise" sale. And if you haven't heard of either of these fun sales, let me explain…
How Unique Vintage's "Catch of the Day" Sale Works
The "Catch of the Day" sale is basically Unique Vintage's end of the season "grab bag" that happens a couple times a year. You pay anywhere from $5-$25 and choose a mystery item. Unique Vintage has categories such as dresses, formal wear, tops, bottoms, shoes, swimwear and accessories. So, you select your size and your specific category of the mystery item, and then you wait to see what comes in the mail! (And they actually have some categories left yet! Click here to check it out.)
You have no idea exactly what item you are getting from the category you select, other than it's a pretty good chance it will be something from whatever season just ended, and it will be a HUGE discount from the original price tag. You also never know exactly when Unique Vintage is going to run a Catch of the Day sale, so you have to monitor your email at the end of the season for the announcement. (Or monitor my Twitter or Facebook!)
Now, some people love this sale (like me), and others hate it. It really depends on how open-minded you are about your style. I'm all for trying a different style, so these types of sales are a fun way to get me to be more adventurous in my clothing choices.
My Honest Thoughts on my 1st Catch of the Day Dress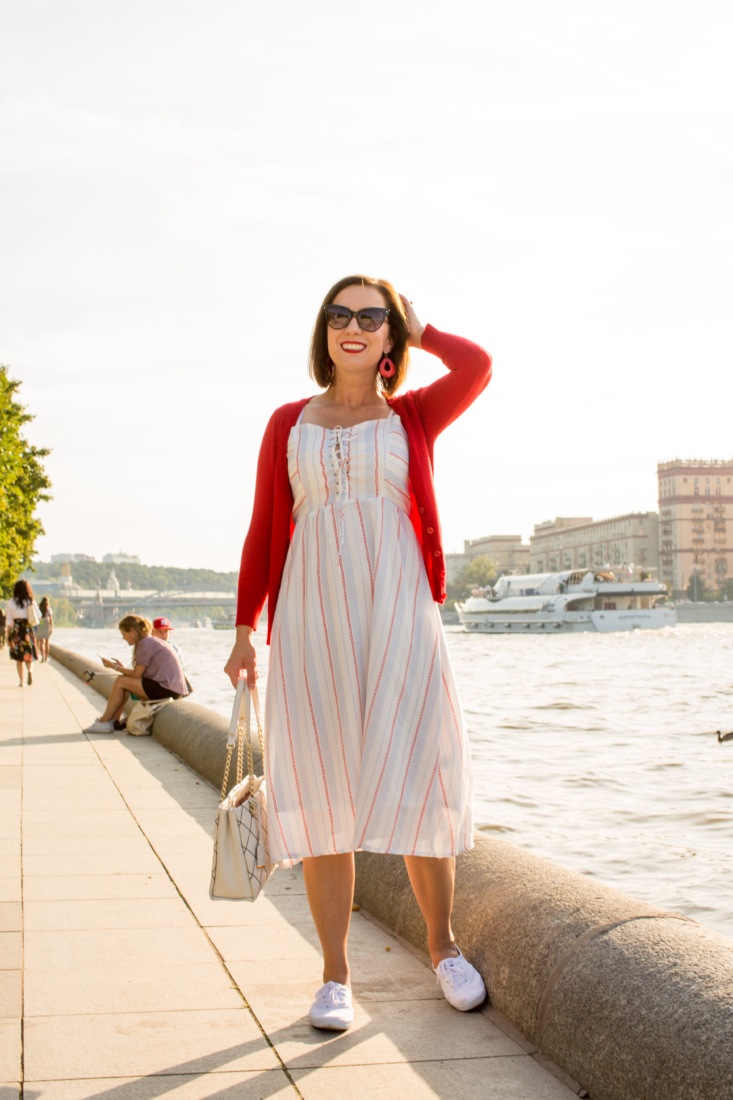 Ok, honestly, this dress was pretty far from my personal style. The tie-up top is a bit too risqué for me, and I never buy anything with spaghetti straps because I refuse to wear strapless bras, haha. (Hence why I'm wearing a cardigan even though it was quite hot the day I snapped these photos!)
However, the flowy material and length of this dress are perfect for me, and the sizing was spot on. I wasn't upset I spent $25 on this dress, as I do feel it is of decent quality…even if it isn't quite my taste. That's the risk you run when you buy these sales!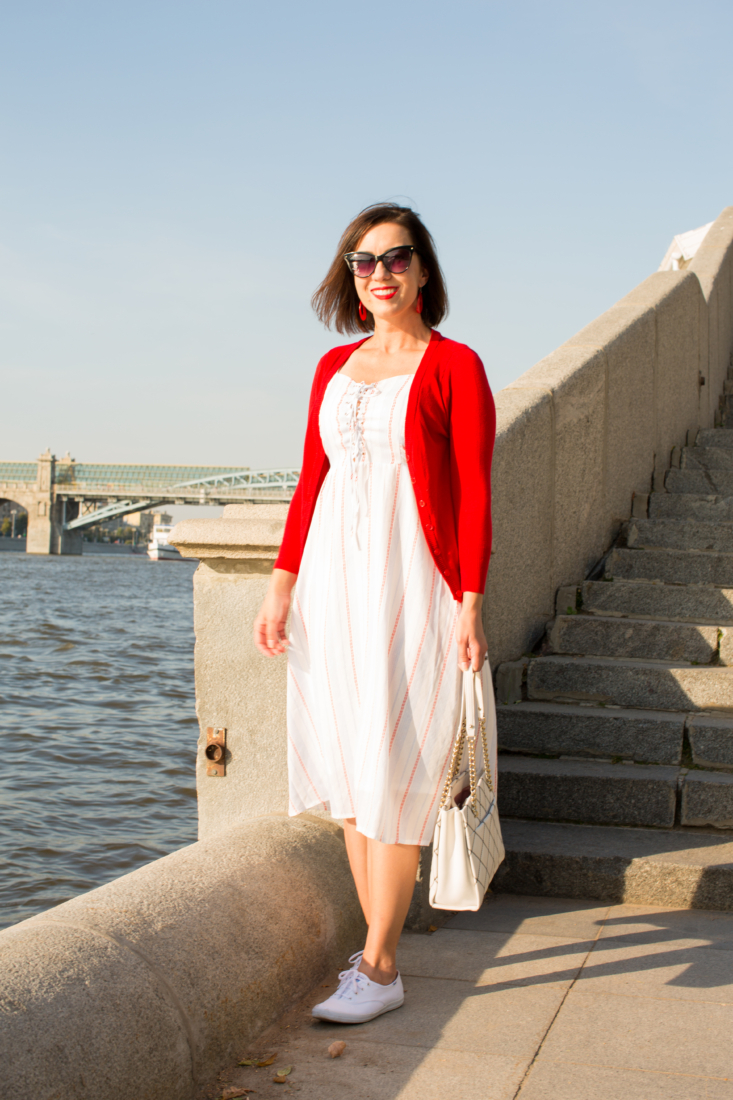 That being said, I also bought a top in this last Catch of the Day sale for $15, and I absolutely LOVE it. It was honestly exactly what I was hoping I would get, and it fits me PERFECTLY. I immediately wore it out to a dinner party the second I opened the package. I'll be showing that one off soon!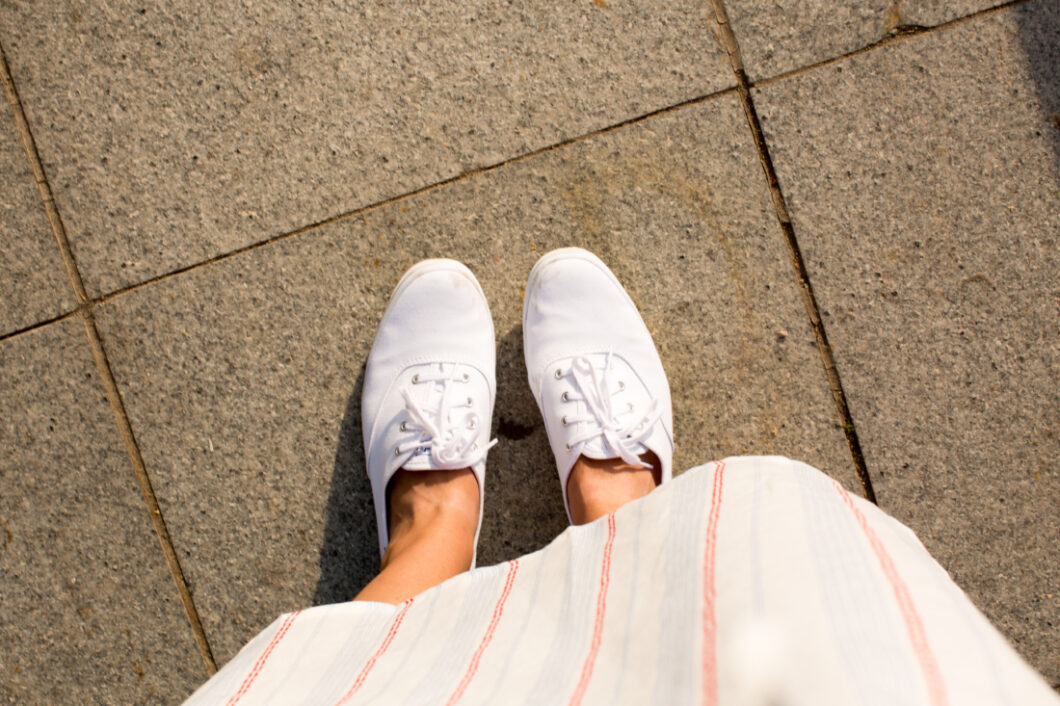 This will be the last time for a while that I show such a warm-weather outfit. It's crazy to think it was this hot in Moscow just a few short weeks ago, but today I needed a winter jacket and boots! It doesn't look like the cold weather will be going anywhere anytime soon, so get ready for some more bundled up outfit posts.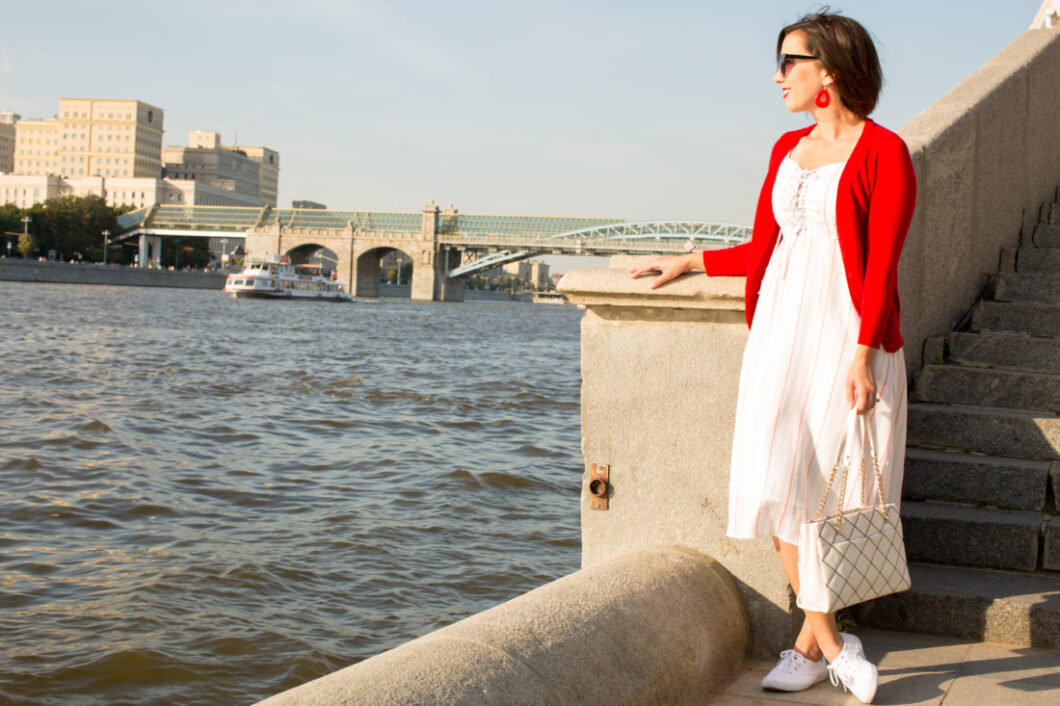 *Side note, these photos were taken in Moscow's famous Gorky Park! I'll share more photos from there soon as well.
Had you heard of Unique Vintage's Catch of the Day sale before this post? And if so, have you ever participated in it? Let me know in the comments!
Where to find it:
Dress: Unique Vintage's Catch of the Day (Similar here, here & here)
Cardigan: ModCloth
Shoes: Keds
Bag: Kate Spade
Sunglasses: c/o* Polette
Earrings: Old (Similar here)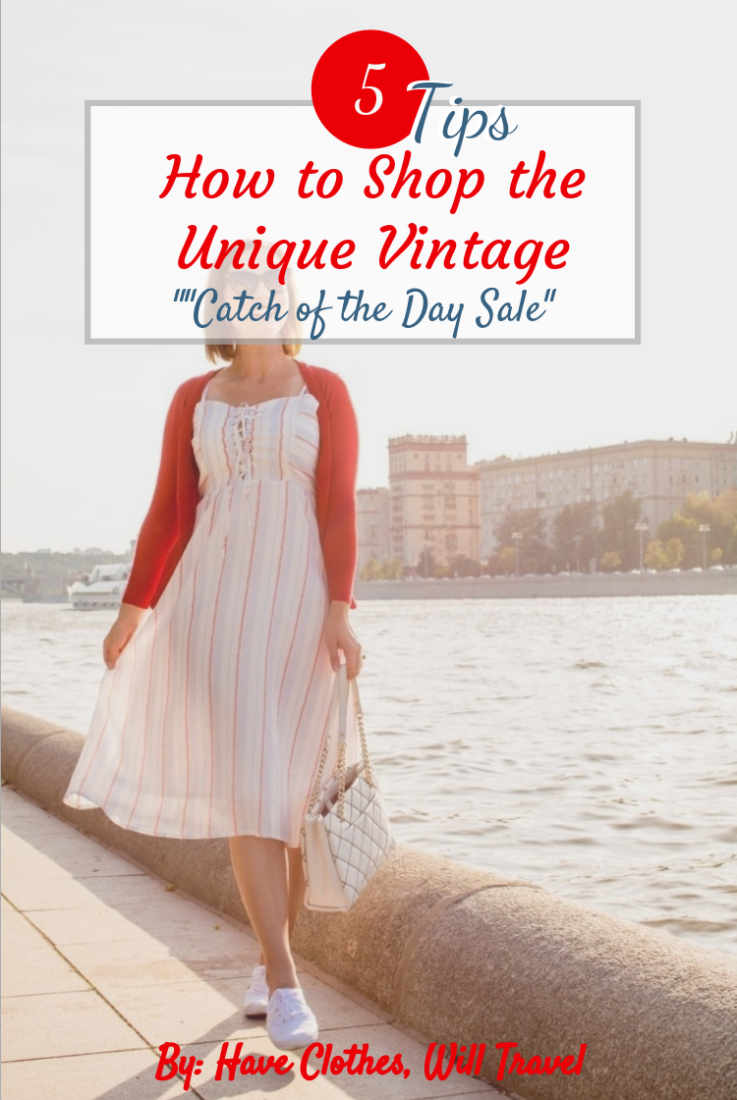 *Disclosure: some of these links are affiliate links. Meaning, if you click a link and make a purchase, Have Clothes, Will Travel gets a very small commission at no extra cost to you. Thank you for supporting the brands that make this blog possible! I am also a participant in the Amazon Services LLC Associates Program, an affiliate advertising program designed to provide a means for us to earn fees by linking to Amazon.com and affiliated sites.
*c/o = courtesy of, meaning the company gave me the product to be used on my blog, and I did not pay for it. All opinions are my own, and I am not being compensated for a positive review.