Vatican City: The Smallest Country in the World
Home to the Pope, the Sistine Chapel, St. Peter's Basilica, countless extraordinary works of art in the Vatican Museums and yet, this country only has a population of about 800. This would undoubtedly make Vatican City the smallest country in the world. Don't let its size fool you, though, there is an absolutely astonishing amount of history to explore in Vatican City.
Many people seem to think you will not appreciate visiting Vatican City unless you are a devout Catholic. I can assure you this is not the case. The Vatican Museums, the Sistine Chapel, St. Peter's Basilica and seeing the Pope in person, in my opinion, is something everyone can appreciate…no matter what you believe in. I really thought seeing the Colosseum would be the most amazing part of our trip to Rome, but Vatican City was by far my favorite part of this adventure.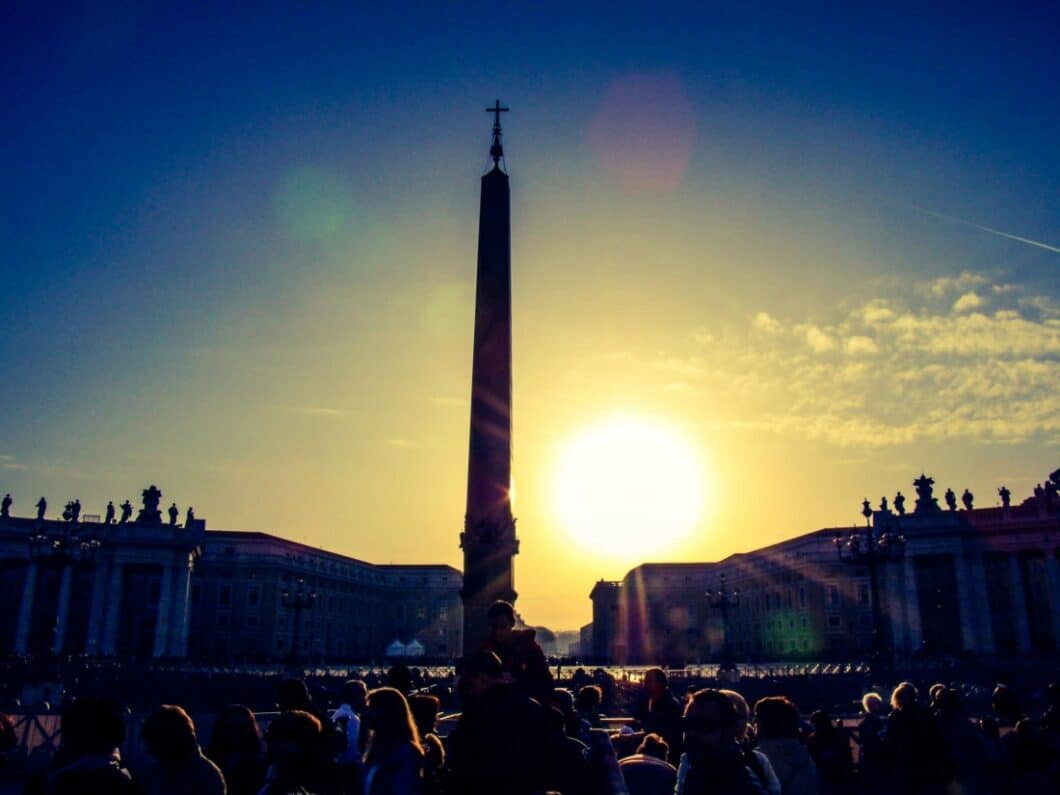 The Papal Audience
The Papal Audience is held on Wednesday mornings in St. Peter's Square and is your chance to see the Pope. The Pope will ride through St. Peter's Square on his "Popemobile" and hold about an hour-long service. If you arrive early, you can get incredibly close to the Pope.
If you do decide to attend a Papal Audience, there is a dress code (which is also the same for St. Peter's Basilica, the Sistine Chapel and Vatican Museums). You may dress casually, but shoulders and knees must be covered. You also cannot wear hats inside the churches.
I also can't stress enough how important it is you get there early. The Papal Audience does not begin until 10:30 a.m., but we arrived at 7:30 a.m. and that still didn't seem early enough. There were so many people lined up!
You are also required to get tickets to the Papal Audience. The tickets are free, and this link will take you to the Vatican's website for more information. We had booked our tickets through Viator. This was so we had a guide to show us some of the best seats and to keep us entertained with fun facts about the Vatican while we waited for nearly 2 hours for the Papal Audience to start.
None of our experiences were bad with Viator, but our guide for the Papal Audience was easily our least favorite. While we did arrive early for the tour, we entered St. Peter's Square through the entrance with the metal detectors, (because this was where our cab driver dropped us off and there was almost no line… if you are not doing a tour, I would highly recommend coming in through this entrance) but our tour guide was outside the other entrance.
We were very confused when we met up with the tour group because our tour guide told us we had to exit St. Peter's Square and go back into the masses of people in order to get our headset for the tour. First of all, security would not let us exit and second, we never would have gotten a seat with our group once we returned (because it's not as though it's assigned seating, it's first come first serve).
However, a very nice couple from Australia noticed how panicked we were and offered to share a headset if we wanted to use one of theirs. When the tour guide noticed this happening, she magically produced 2 headsets from her bag. We were stunned that she put us through the stress of trying to leave the square and track down an employee with a headset when she had them in her bag the whole time! What the heck? Needless to say, we were less than impressed with her.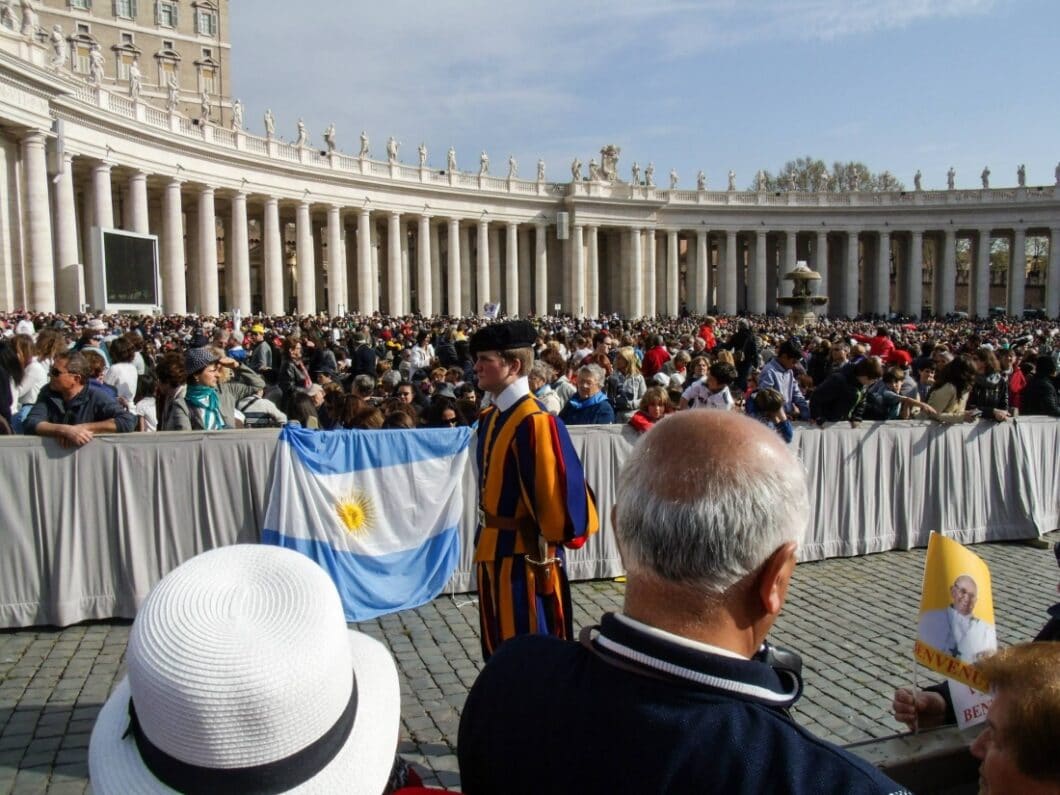 I was also a bit shocked by some people's reactions when the Pope was coming through the crowd on his Popemobile. While many people were overcome with joy and crying, there were surprisingly some men who were incredibly rude. They were actually pushing little old ladies to get a better look at the Pope. It was unreal! Our group ended up kind of making a barrier around the elderly women in our group, so they could see the Pope without being elbowed in the face. I guess even at an event where you would expect people to be on their best behavior, there are still going to be jerks!
Below is a video my husband took of Pope Francis making his way through the crowd. This will give you a better idea of just how excited everyone was to see the Pope (we had to take it from his Facebook because we had accidentally deleted it from our PC a while ago).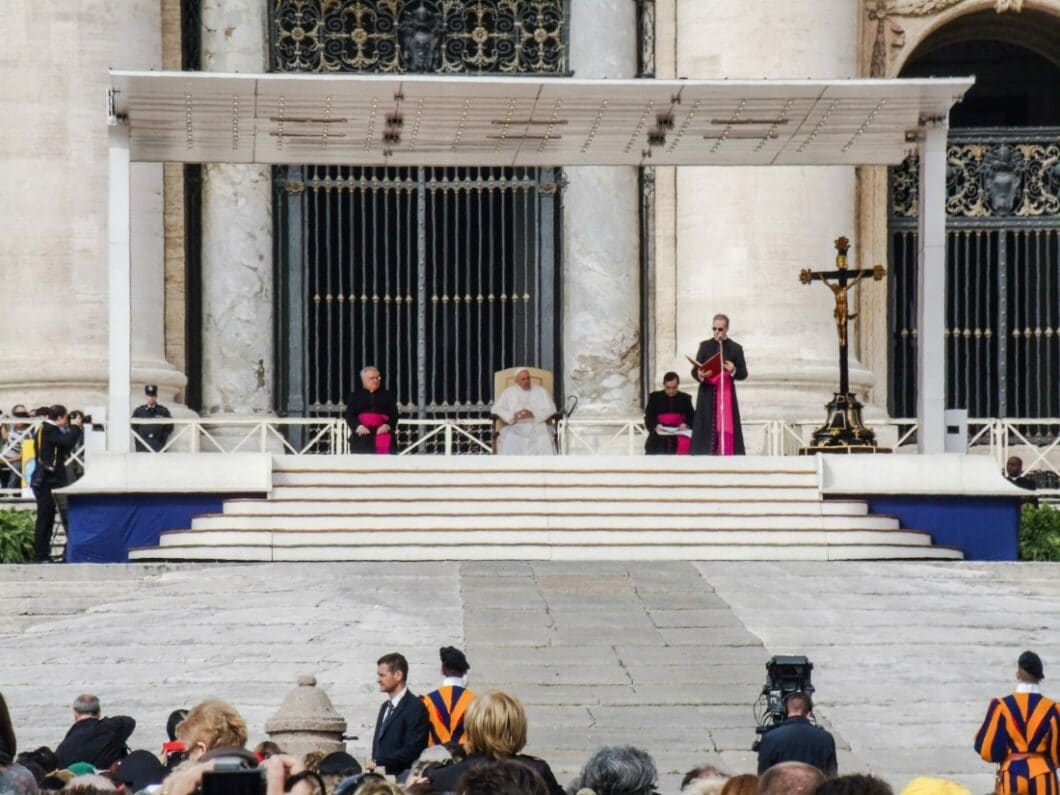 Once the Pope made his way to the podium and our headset situation was figured out, our Papal Audience experience was fantastic. Whether you're Catholic or not, being that incredibly close to Pope Francis is an experience that words simply do not do justice. The service was read in many different languages, by Pope Francis and several cardinals. We didn't understand much of it, as only a very small portion was in English, but it was still something I am happy to have experienced.
After the service was over, we exited St. Peter's Square the same way we entered (by the metal detectors) and, again, it was much easier to leave this way than the other exit. There were not nearly as many people lined up, and we were able to leave quickly and in an orderly fashion.
The Vatican Museums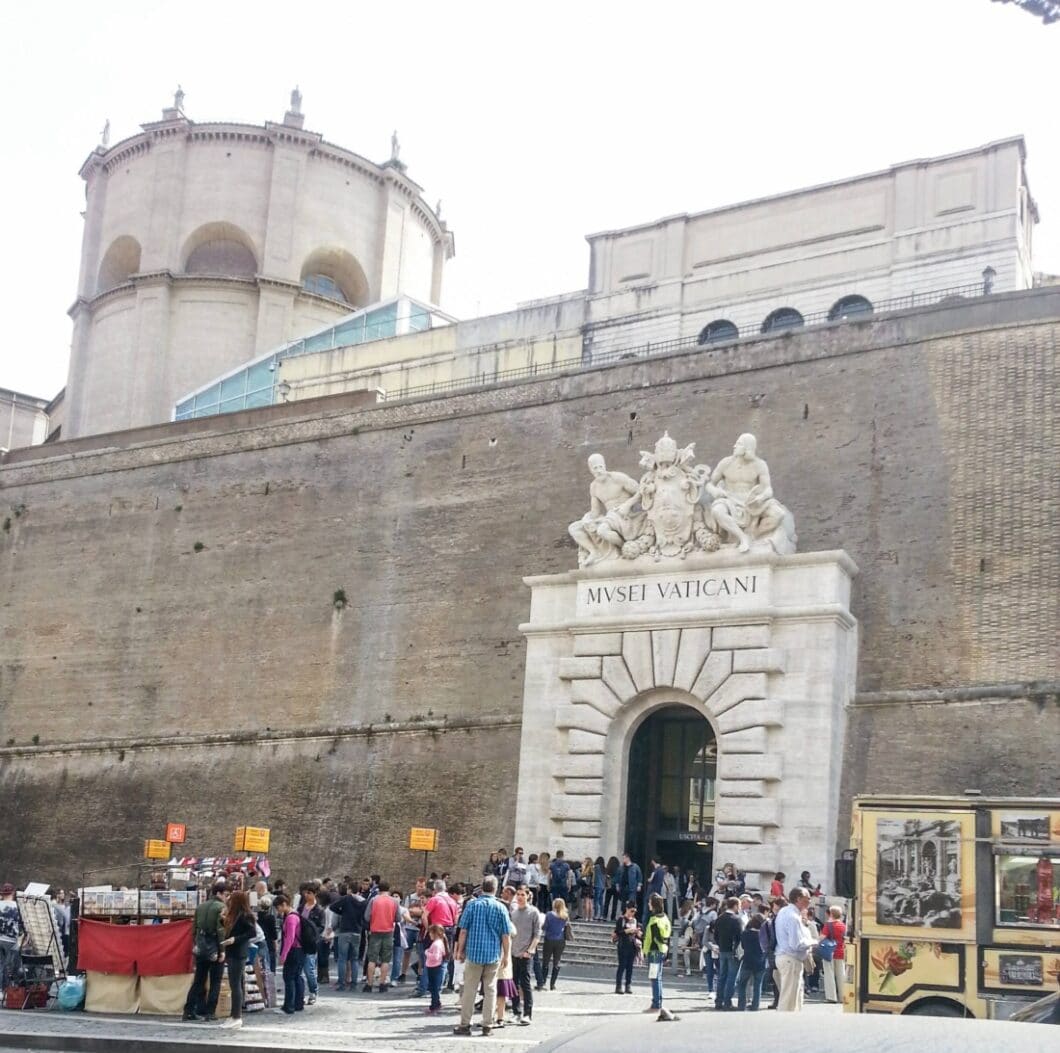 If you spend 10 seconds admiring each piece of art in the Vatican Museums, it would take you 13 years to admire every single piece. That's what our tour guide said, and while it may not be a 100 percent accurate statement, it doesn't seem far off. There are so many incredible works of art, from statues to frescoes to tapestries, it is unreal.
I do not consider myself someone who has a deep understanding and appreciation for art. However, you do not need to be an art major to find yourself in awe of the sheer amount of history and beauty within the Vatican Museums.
We booked this tour booked through Viator as well. I can confidently say this tour was worth every penny and I encourage you to consider using Viator if you're planning on touring the Vatican Museums.
Our tour guide was amazing. She was so nice and informative, and patiently answered all of our questions. She also kept us moving at a good pace, so we were able to see all of the most important works of art. It was also worth booking a tour for the Vatican Museums because you get to skip the incredibly long line to get into them. I also do not think I would have appreciated what I was looking at as much if our tour guide wasn't there to explain each piece to us.
We spent the most time in Raphael's Rooms. They are famous for their beautiful frescoes. A fresco is a mural painting that is painted on fresh plaster. Therefore, if you screw up, you have to start all over.
The Sistine Chapel
Once we exited Raphael's Rooms, we made our way to the much anticipated Sistine Chapel. You are not allowed to take pictures of the Sistine Chapel (but everyone does). You are also supposed to be quiet while in the Sistine Chapel, so our tour guide gave us a rundown of the Sistine Chapel before we entered and then took questions as we left.
The Sistine Chapel is every bit as astonishing as you would expect it to be. I still can't believe I saw it in person. We were in the Sistine Chapel for about 20 minutes just staring at all of the incredible frescoes by Michelangelo.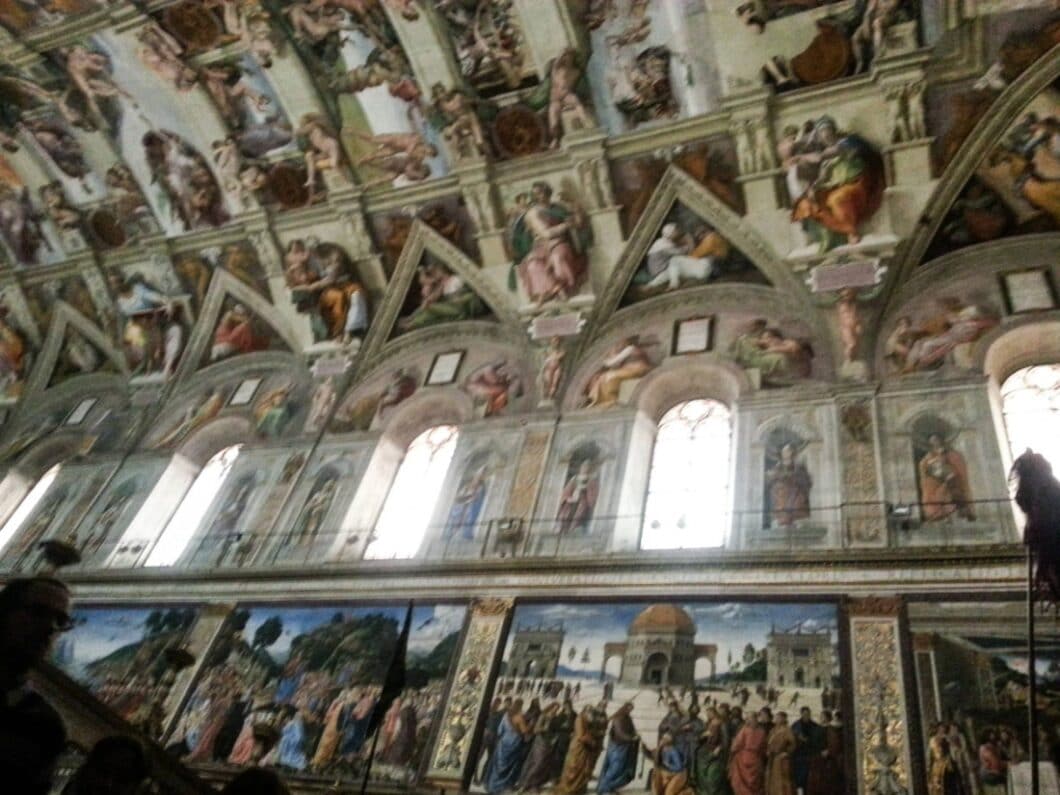 St. Peter's Basilica
St. Peter's Basilica is another area that our tour guide could not follow us. She, again, gave us some great facts before entering and took questions as we all came out. We wandered around on our own for what felt like hours. There were so many beautiful works of art within St. Peter's Basilica.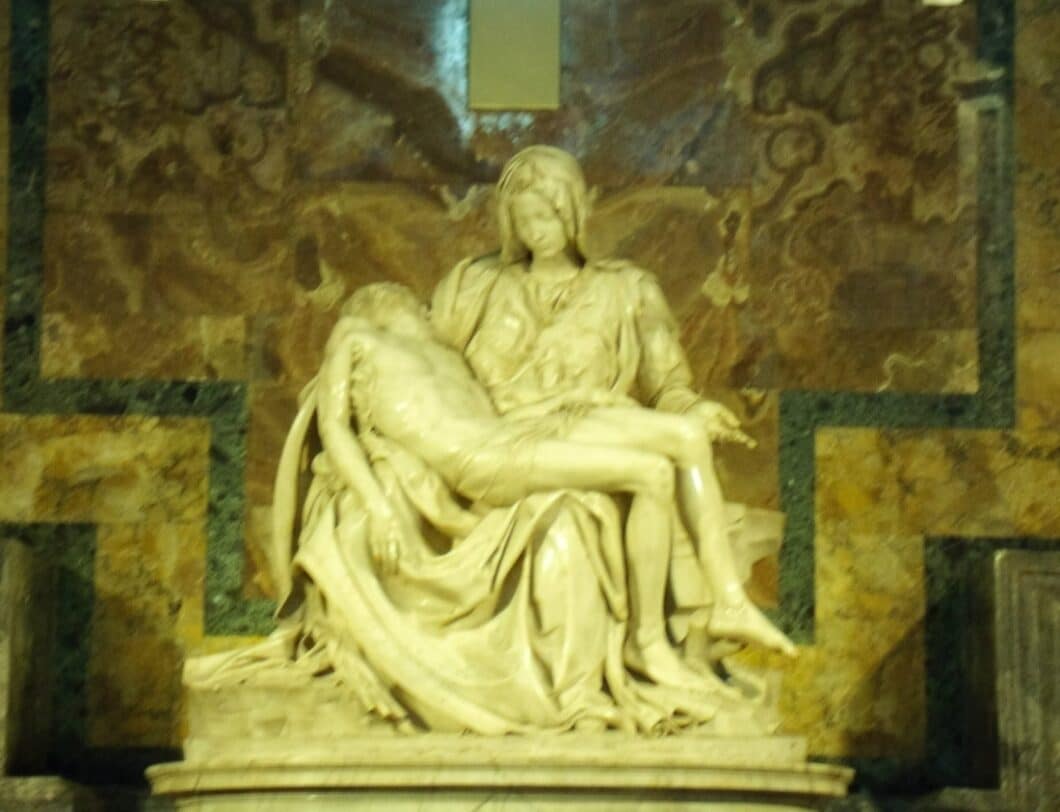 St. Peter's Basilica is built where Saint Peter died a martyr and where he was buried in 64 AD. The Basilica itself was finished being built in 349 AD. However, by the middle of the 15th century the Basilica was falling into disrepair and Pope Nicholas V ordered the restoration and enlargement of the church. It was not actually completed until 1626.
We saw so many incredible things and took so many pictures while in Vatican City, it is hard to believe we only spent one day touring it. I made a photo gallery below of more of our pictures from the Vatican Museums and St. Peter's Basilica.
Vatican Museums & St. Peter's Basilica Photo Gallery
Are any readers out there planning a trip to Vatican City? Is there any information you're curious about but I didn't include? Let me know in the comments below.

*If you like this post, it is now available on iTunes as a self-guided walking tour! Click here to download it.

If you liked it, Pin it!