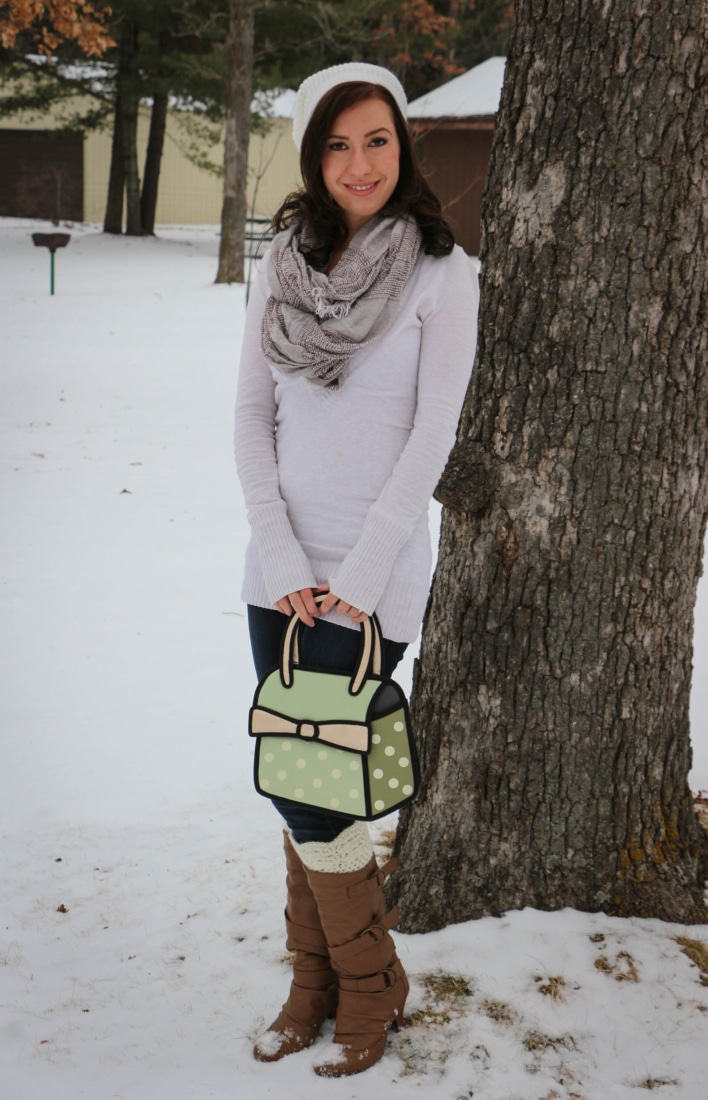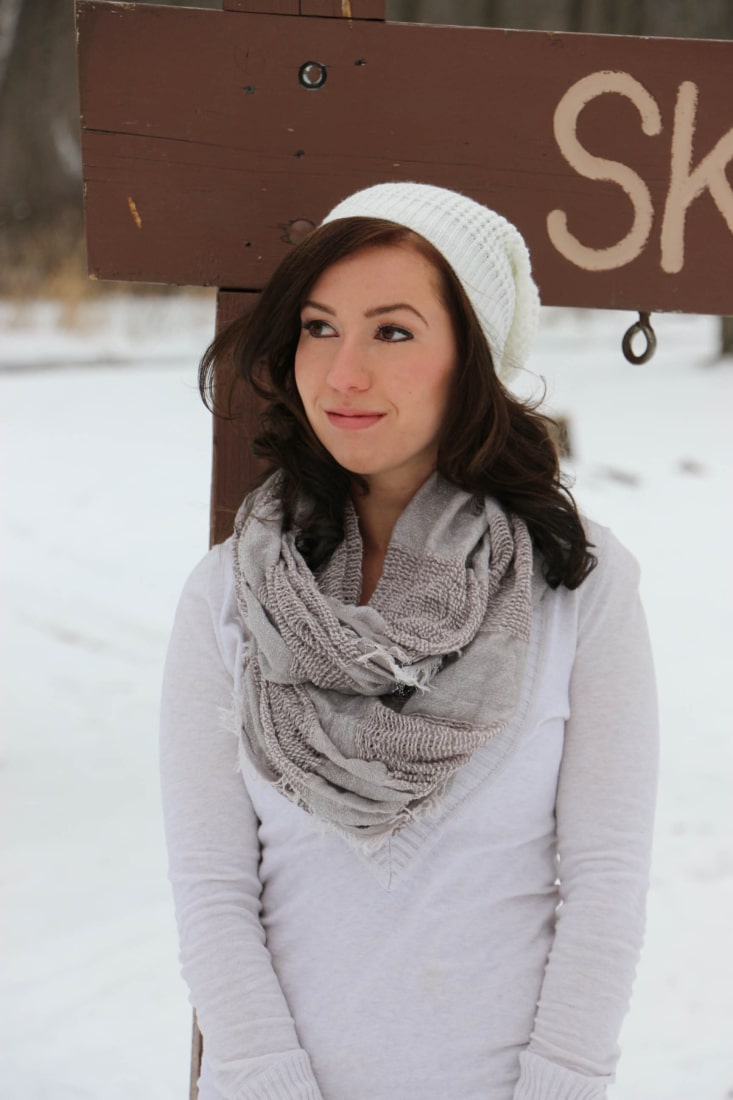 Shop the post:

I'm continuing my theme from my last post, which is finding clothes you can picture yourself wearing 5 years from now. This outfit is primarily made up of clothes that are 5+ years old, as well.
I have actually had this American Eagle sweater for longer than I could drive. That's right, I've had this sweater since I was 15 years old…and it is still one of my favorite sweaters! I wear it every winter, and it still looks great. I love how long and it is and how long the sleeves are. I also love how comfortable and cozy it is. It's just one of those sweaters that when I wear it, I feel good.
My scarf I've had since my early days of college. I found it at Express before infinity scarves were cool. I didn't actually know how I was supposed to wear it at first. Haha. Now that I've figured out how it's supposed to look, I have paired it with many different outfits over the years. I will admit, though, this scarf does seem to have a mind of its own. I will have it laying absolutely perfect before I leave for the day, and then I will catch a glimpse of it later (or in this case, seeing it in pictures) and it will have completely rearranged itself, and looks like a totally different scarf.
The only new items in this post are my hat and purse. I feel as though I have an odd shaped head, and hats just don't look good on me. This hat, though, doesn't seem to emphasize the oddness of my head quite as much as the average hat. And my purse is a Jump From Paper bag my husband surprised me with for Christmas. This is not the most practical thing I own, but it is just so darn cool. I really don't think I will ever get sick of looking at it. I'm also really excited to use it more with spring/summer outfits.
What's the longest you've ever held on to a piece of clothing, and actually continued to wear it? Let me know in the comments!
Where to find it:
Sweater: American Eagle (similar)
Scarf: Express (similar)
Jeans: Target (similar)
Boots: Charlotte Russe (similar)
Boot Cuffs: Etsy JFeathersDesigns
Hat: Target
Purse: Jump From Paper