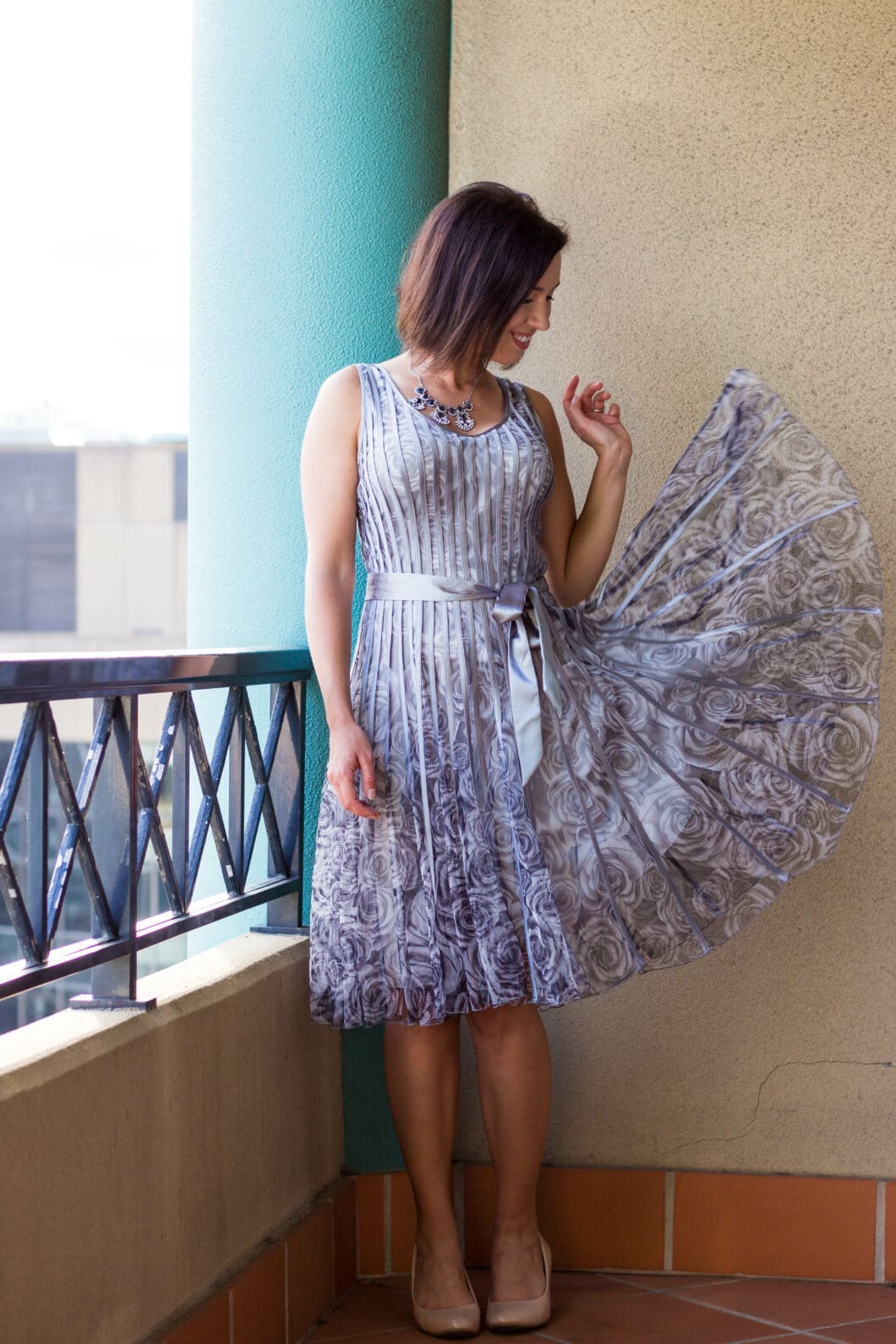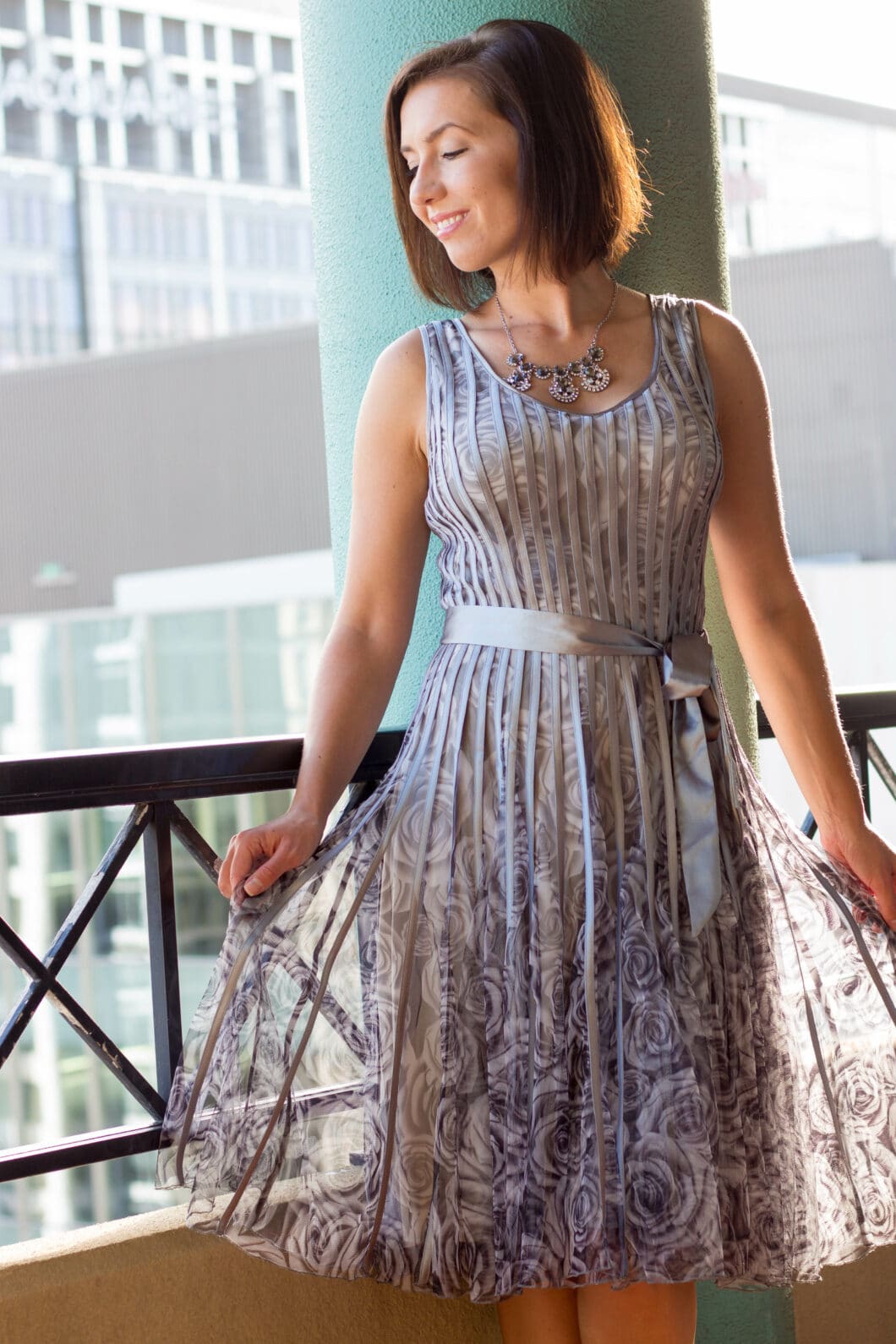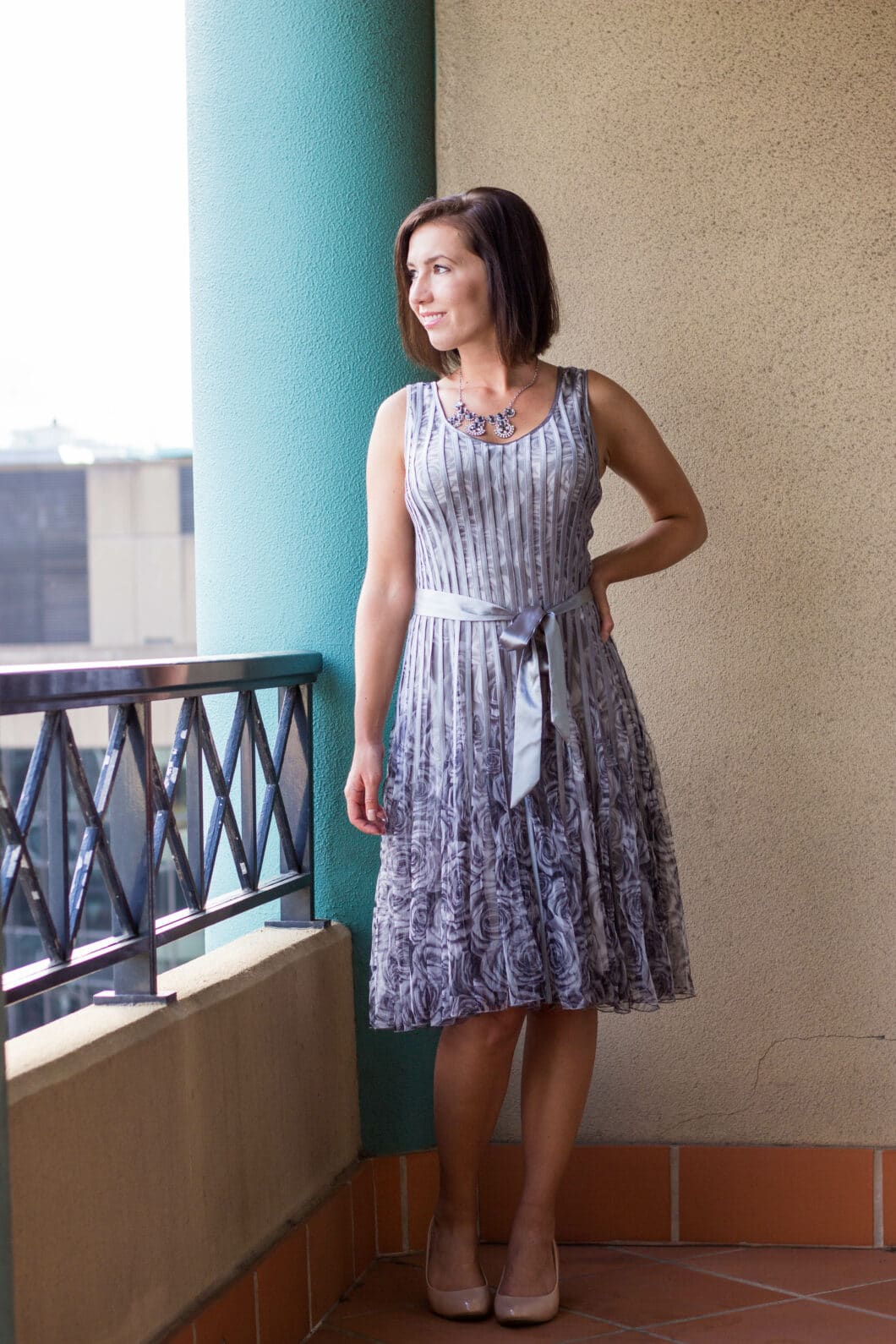 Click to shop:

I'm going to be perfectly honest, these photos are a bit old. Sometimes I'll take photos before I wear an outfit out and about to get a better idea of what it looks like. Photos tend to be more honest than my mirror, I've found.
And this dress was actually supposed to be my New Year's Eve dress. There was a 1920s themed party on the Sydney Harbour my hubby and I were thinking about attending. However, we ended up watching the fireworks instead from a park with friends. (More on that here.) So, this dress never did get a proper wear out in the world. This isn't one that I believe will be worn in Rosario, but I do have a couple weddings coming up this fall! I think it'll work just fine as a wedding guest dress.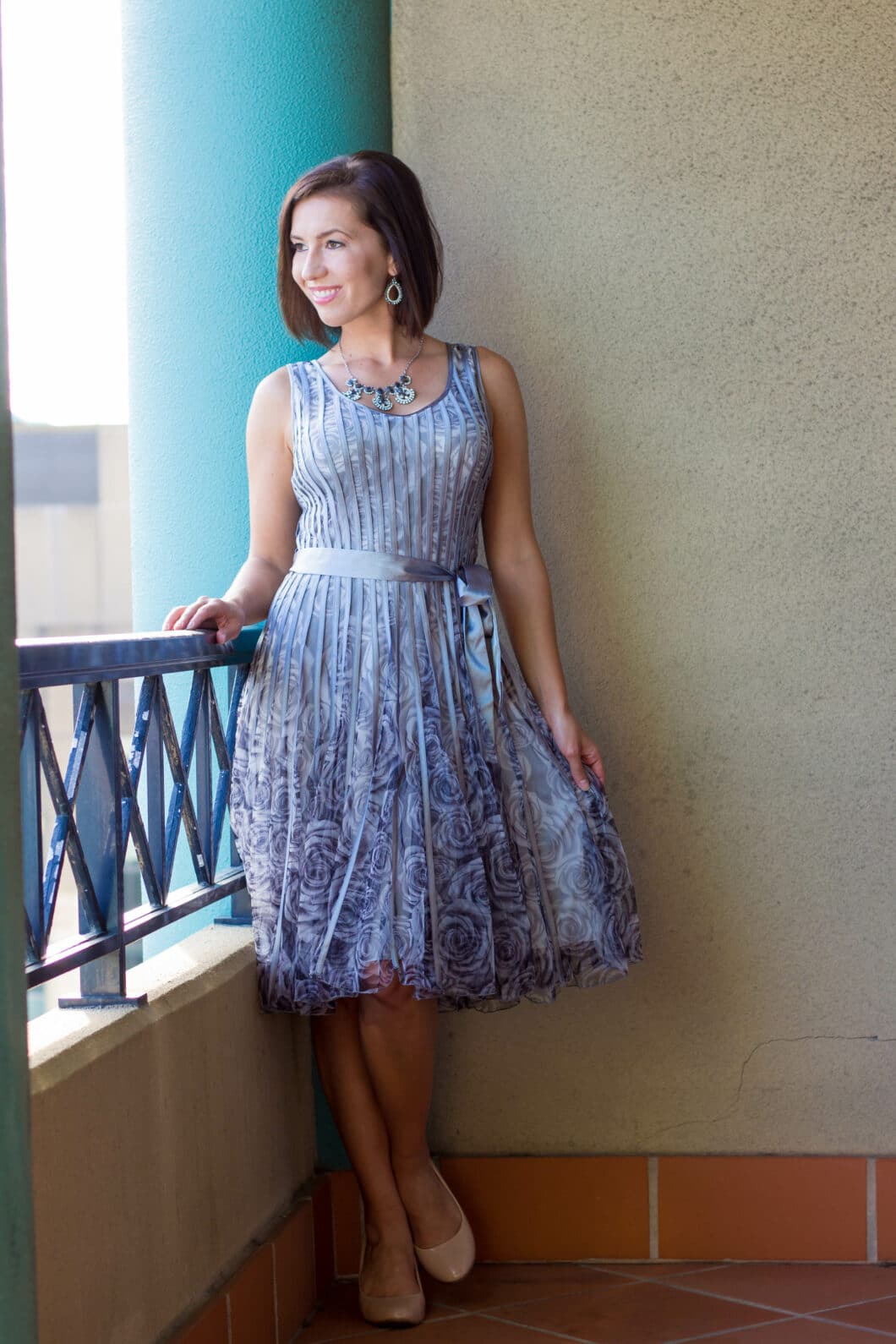 So, I'm currently on the hunt for a bolero to wear with this wedding guest dress. Both the weddings are in Wisconsin in the fall, which likely will mean I won't be able to get away with a sleeveless dress. (But, hey, you never know!) If you have any good sites/stores you think I would have luck finding one, please let me know in the comments!
Have you ever taken a photo of an outfit to get a better idea of what it will look like? Or do you always trust your mirror? And does anyone else have a wedding they're putting an outfit together for? Let me know in the comments!
Where to find it:
Dress: c/o* Lilee Yamanto in Brisbane, Australia (Many similar options for non-Aussie residents here, here and also here and here.)
Pumps: Old (Similar here)
Necklace: Gift from my mom (Similar here)
Disclosure: some of the links in this post are affiliate links. Meaning, if you click a link and make a purchase, Have Clothes, Will Travel gets a very small commission. Thank you for supporting the brands that make this blog possible!
*c/o = courtesy of, meaning the company gave me the product to be used on my blog, and I did not pay for it. All opinions are my own, and I am not being compensated for a positive review.