What I Wore for Star Wars Day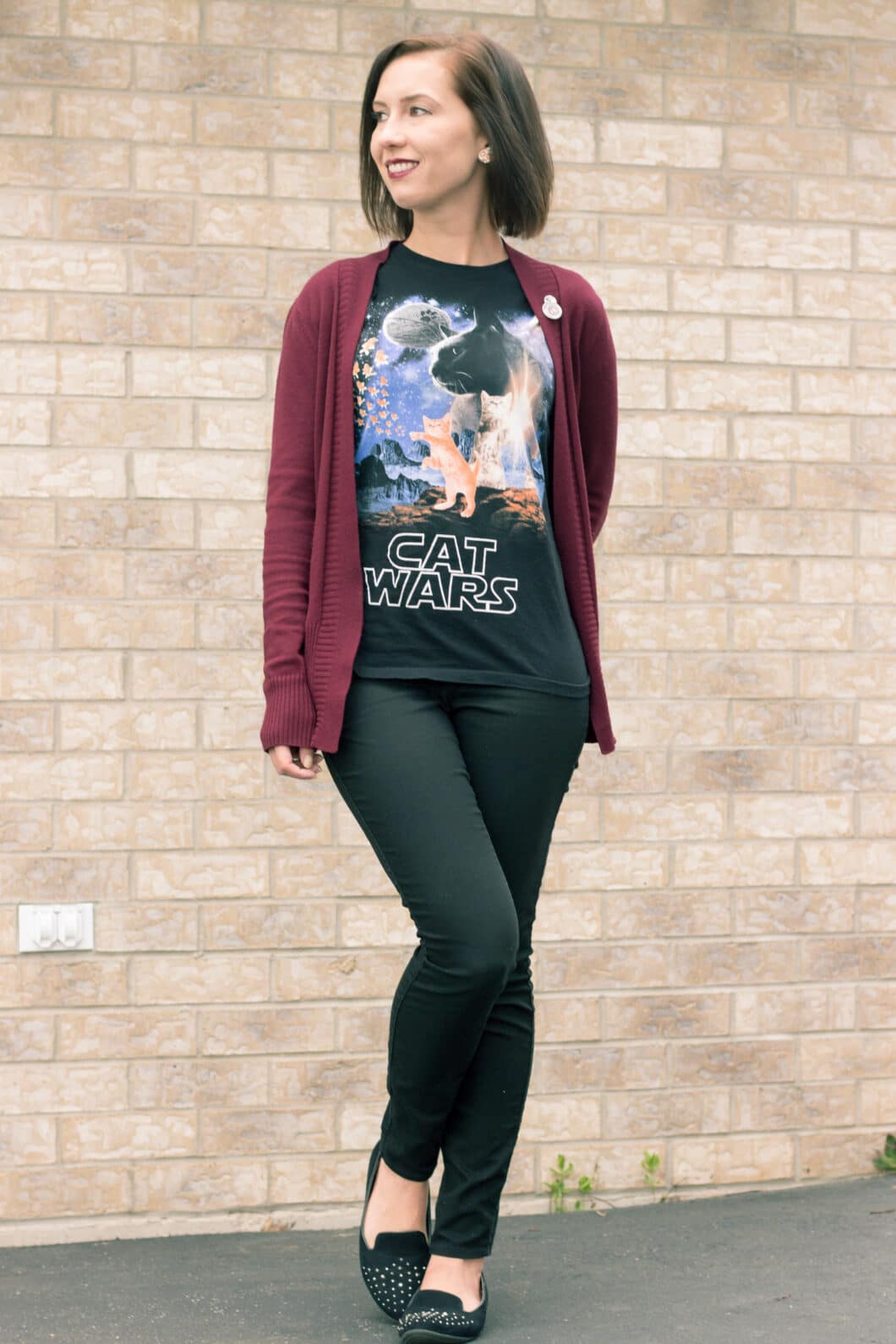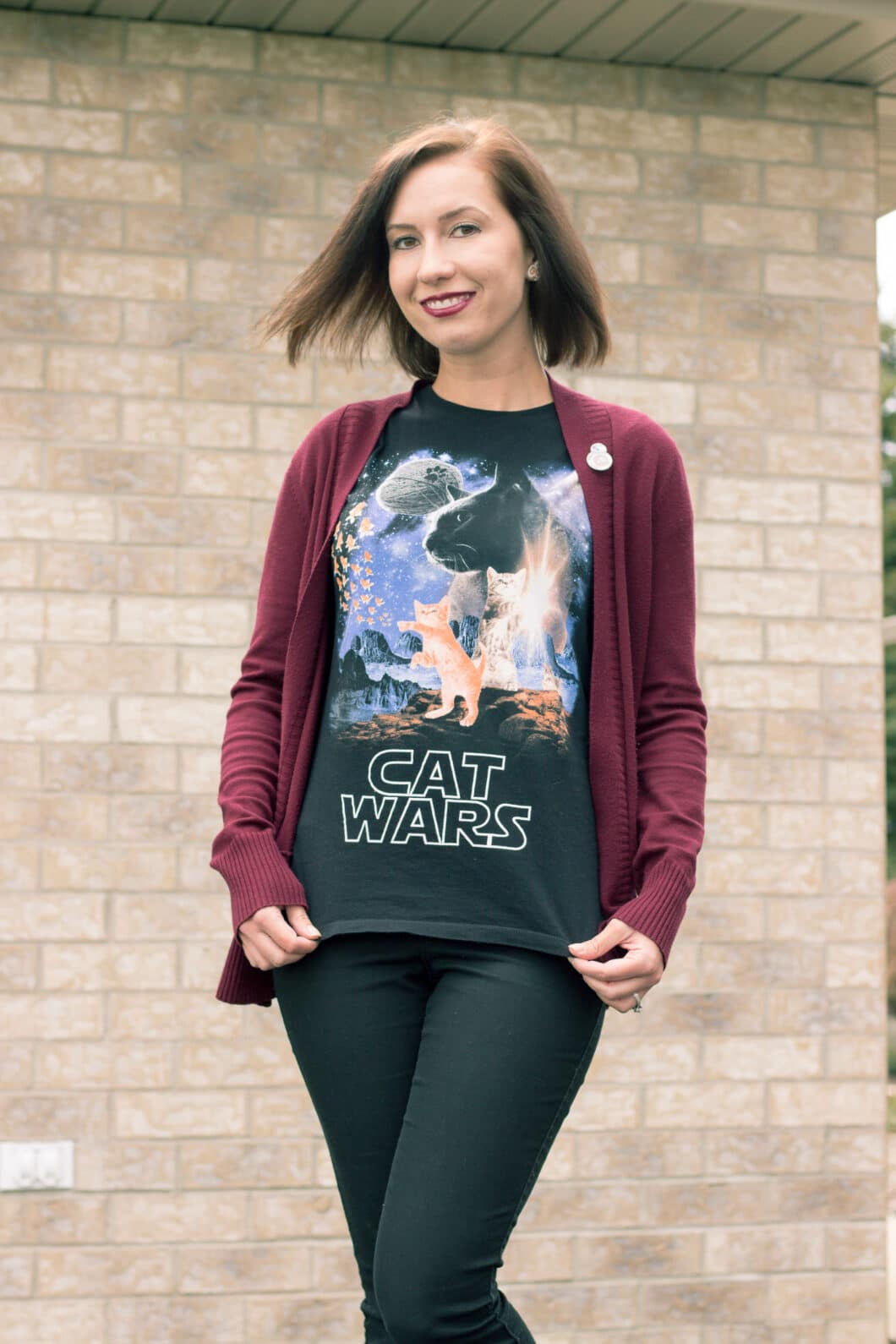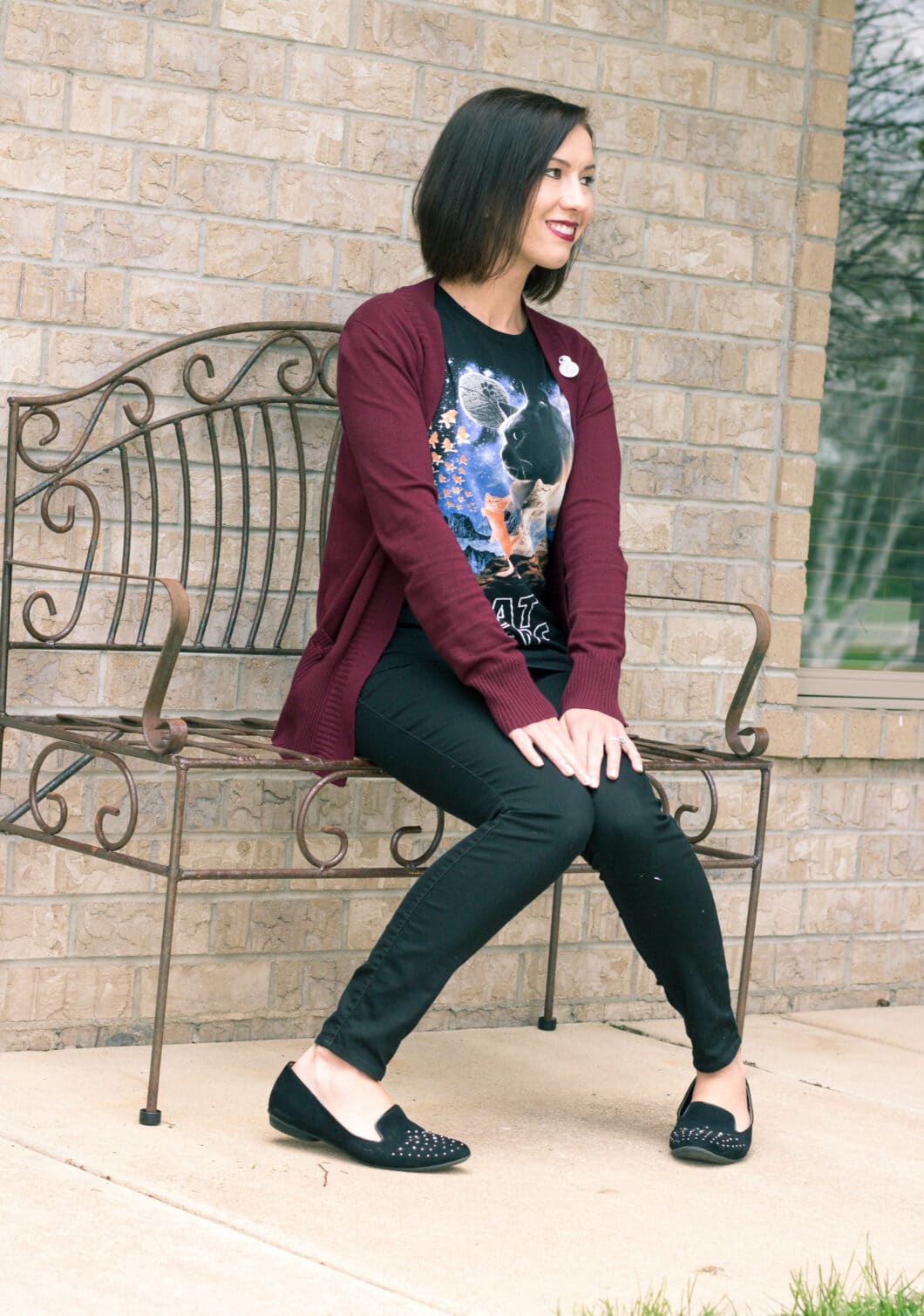 Sorry! I know I'm late to the party on this post… but happy belated Star Wars Day! This is the outfit I broke out for the occasion. As you can see, I was not in Argentina, but instead at my parent's house. It was really nice to pop home and see everyone for a bit. (However, I do apologize for getting behind on my posts and such this last week!)
This isn't the most exciting Star Wars-themed outfit I've ever worn for this day. However, most of my Star Wars clothing is sitting in a shipping facility in Australia…waiting to make its way over to Argentina. So, I have a pretty limited wardrobe at the moment, haha. But, at least I had my "Cat Wars" shirt in my suitcase! This shirt is so ridiculous, I couldn't resist ordering it nearly 6 months ago. I've been wearing it nonstop, but I had been waiting to feature it on the blog for "May the 4th."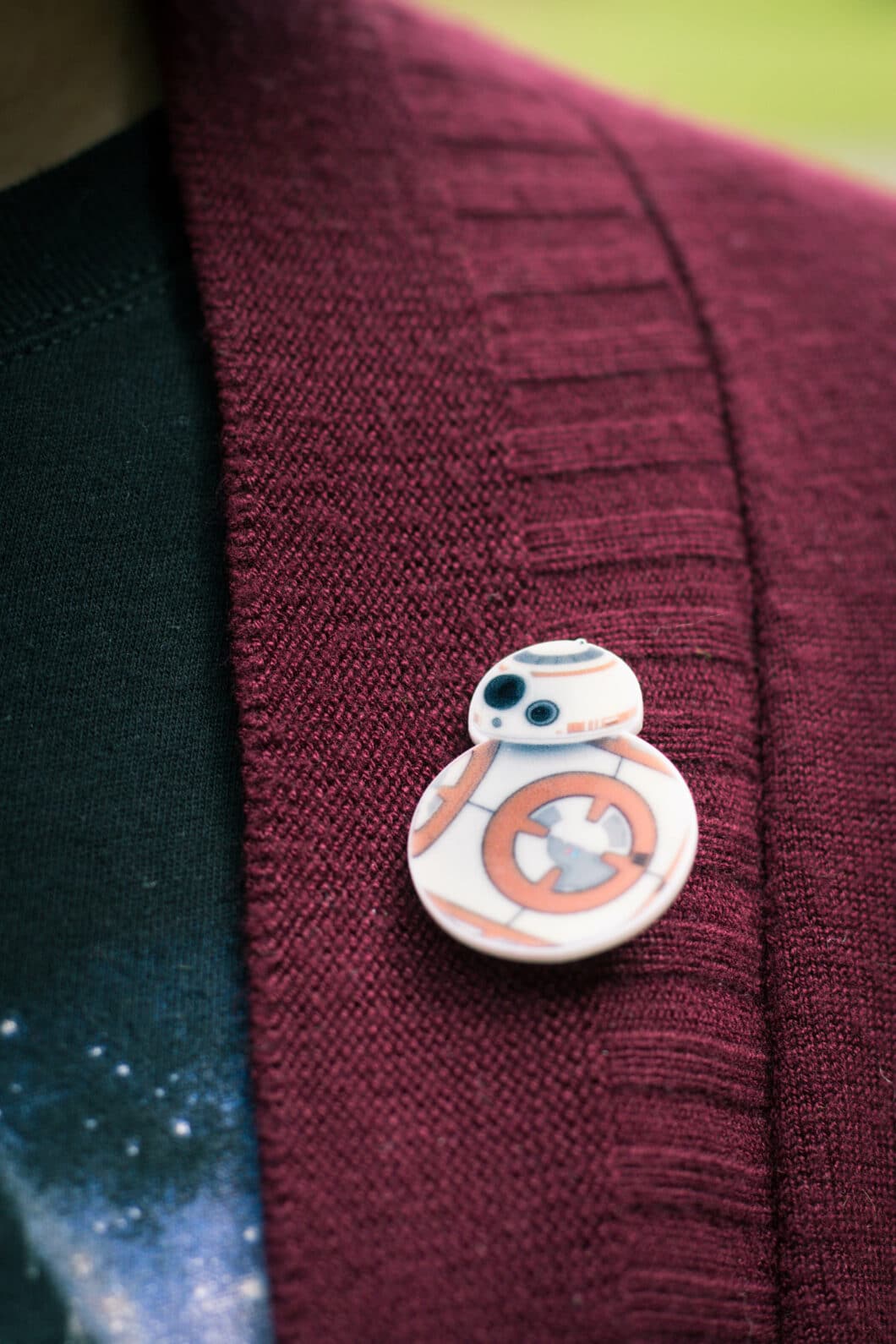 It was also the perfect day to break out my BB-8 pin and matching earrings! These little guys are just so cute!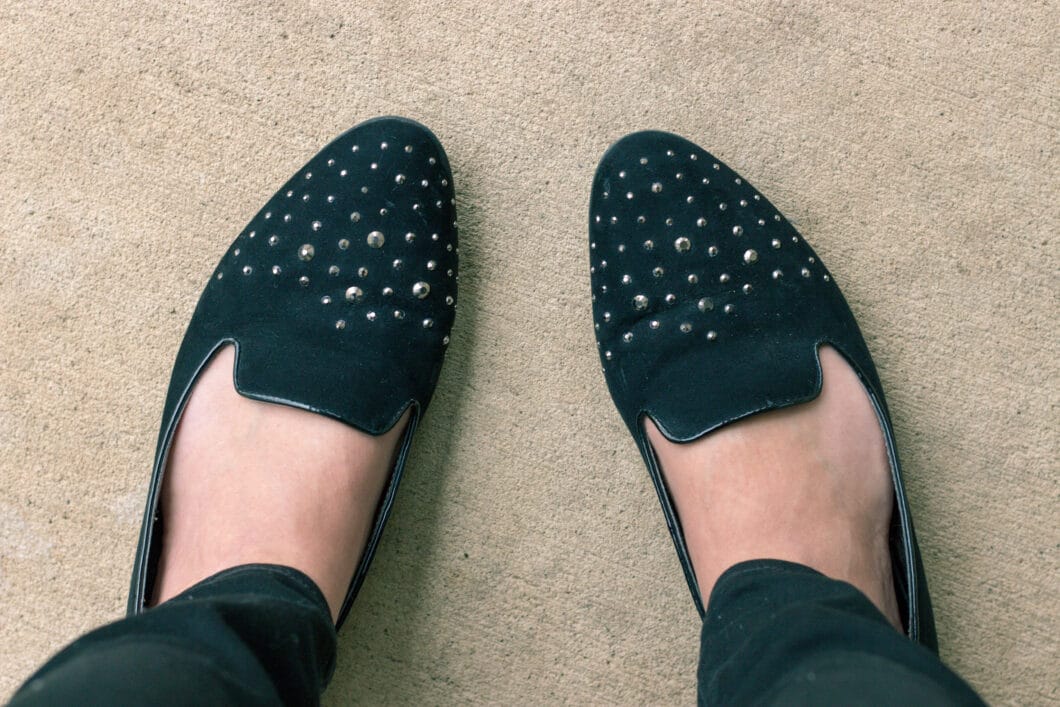 My mom had been kind enough to also lend me her cardigan and flats for the day…as I was running a bit low on clothes. Haha. I really loved her studded flats! They added a little extra oomph to this casual outfit.
Did anyone else break out some Star Wars attire for May the 4th? Let me know in the comments!
Where to find it:
Cat Wars shirt: ModCloth
Pants: H&M (similar)
BB-8 pin: Etsy
BB-8 earrings: Etsy
Cardigan: Borrowed from my mom. (Similar here.)
Flats: Borrowed from my mom. (Similar here & here.)
Links à la Mode!
I'm also very happy that my blog post "My Favorite Jeans" was selected to be featured on this week's Links à la Mode! Check out all the awesome posts featured below.
Links à la Mode, May 4th
Disclosure: some of the links in this post are affiliate links. Meaning, if you click a link and make a purchase, Have Clothes, Will Travel gets a very small commission. Thank you for supporting the brands that make this blog possible!

*c/o = courtesy of, meaning the company gave me the product to be used on my blog, and I did not pay for it. All opinions are my own, and I am not being compensated for a positive review.