Pandas, Ducks and Maps…Oh My!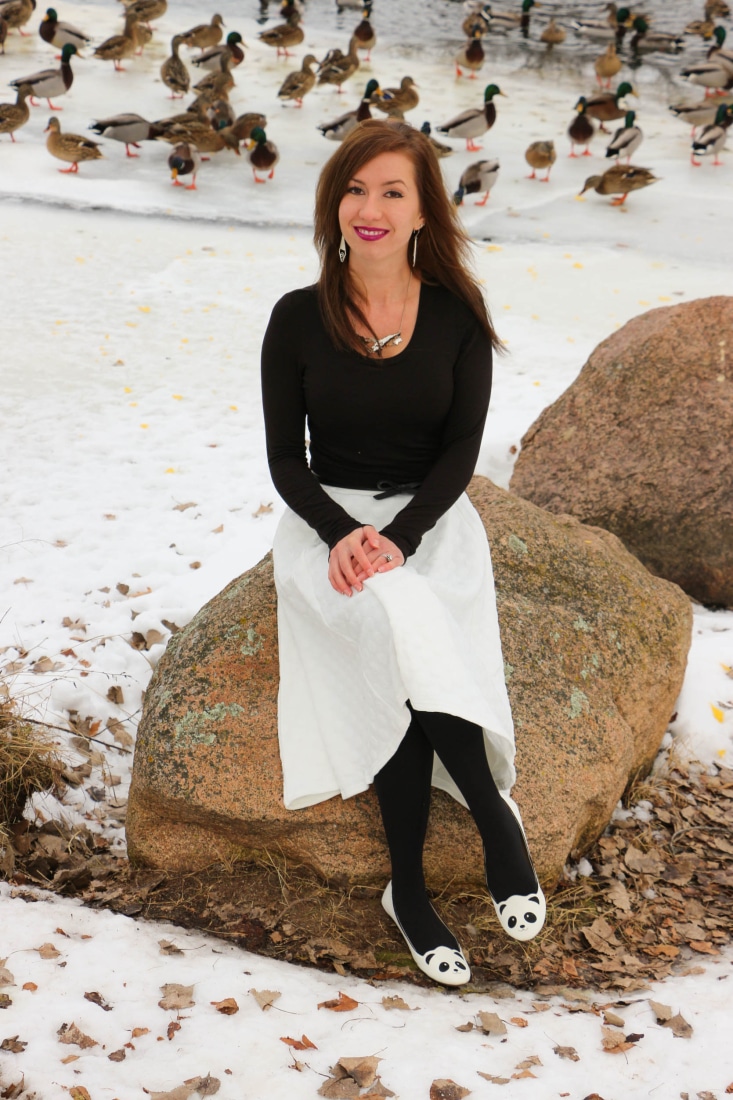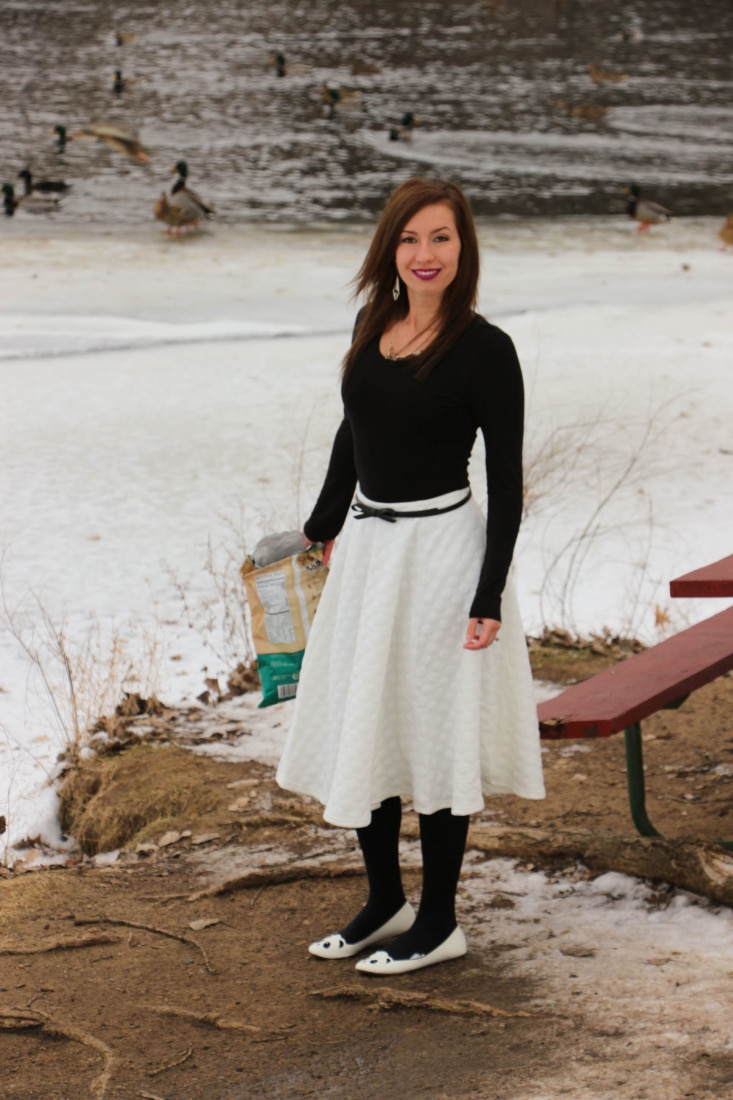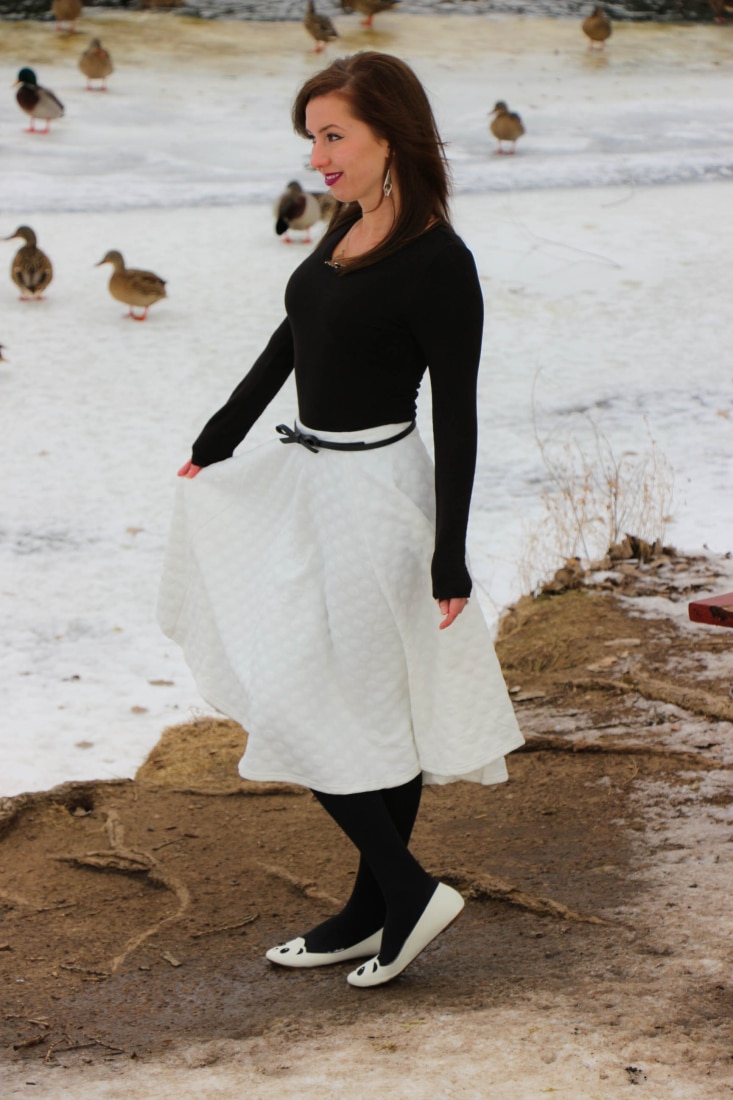 Shop the look:

For this outfit post I was required to befriend the local duck population. They were initially alarmed by my panda flats (I think, I don't speak duck very well). However, after I fed them all of my Tostitos (don't worry, they were the organic, low sodium kind), they realized my panda flats and I were no threat. We were then able to take pictures of my fun outfit, with no trouble from the ducks.
This outfit is actually made up of Christmas gifts from my husband and mom. How lucky am I? My husband picked out this skirt for me from ModCloth. He even bought a shirt to go with it, that matches my Jump From Paper purse (click here to see that purse). I will be saving the shirt for summer, because it is just too chilly for sleeveless attire, right now. This skirt, however, is very thick and well-made. It is so cozy and perfect for winter. I love the little polka dots on it, as well. My hubby certainly has good taste!
My panda flats are from my mom, and they are just too cute. Who doesn't love pandas? And let me tell you when you work in elementary schools, having pandas on your shoes is a big hit. These shoes are also super comfortable. I have pretty wide feet so my mom sized up in these because the reviews said they are a bit narrow. I'm usually an 8 or 7 1/2, but these are an 8 1/2. They fit very well. I don't think I would have been able to comfortably squeeze my wide feet into an 8.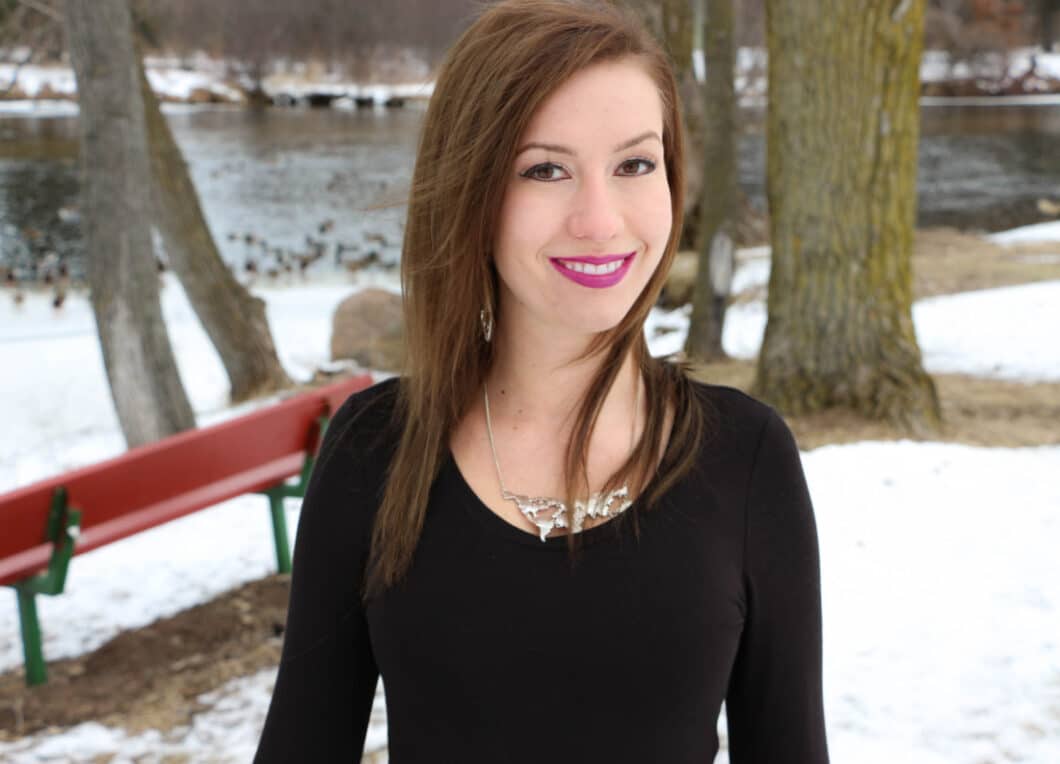 I don't usually get too excited about jewelry (weird, I know), but this necklace and these earrings are amazing. My mom actually made these earrings for me! How incredible is that? I love them! She also bought this necklace for me. It is a map of the world. And with a blog that is all about travel and clothes, I really can't think of a more perfect necklace to wear. This has certainly become my most favorite necklace.
I would love to know what you think of this outfit! Just let me know what your thoughts are in the comments.
Where to find it:
Skirt: ModCloth
Panda flats: ModCloth
Necklace: ModCloth
Earrings: My mom made them!
Belt: Target
Black shirt: Maurices
Tights: Express
Lip Color: Stila Stay All Day Vinyl in Fuchsia from Ulta