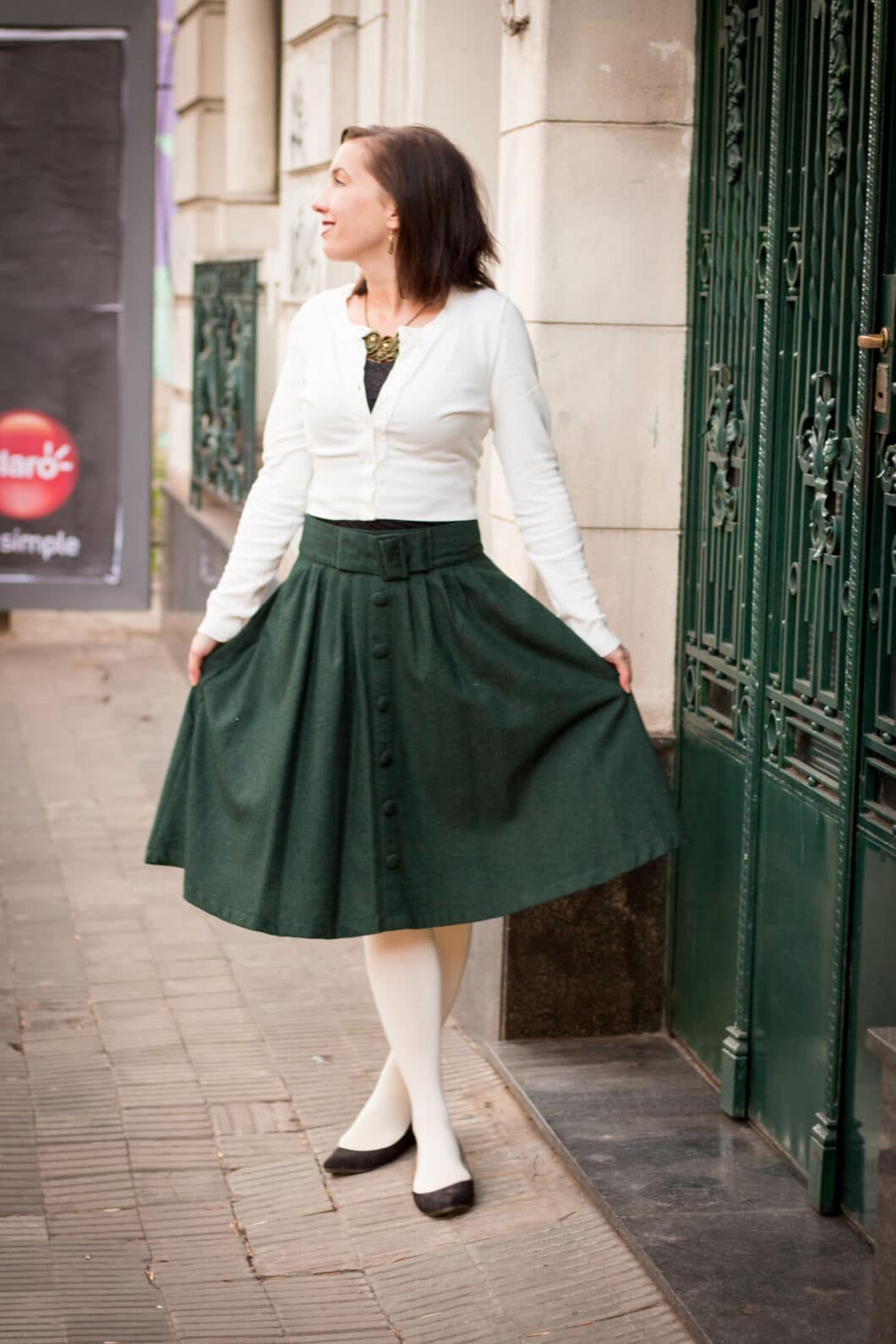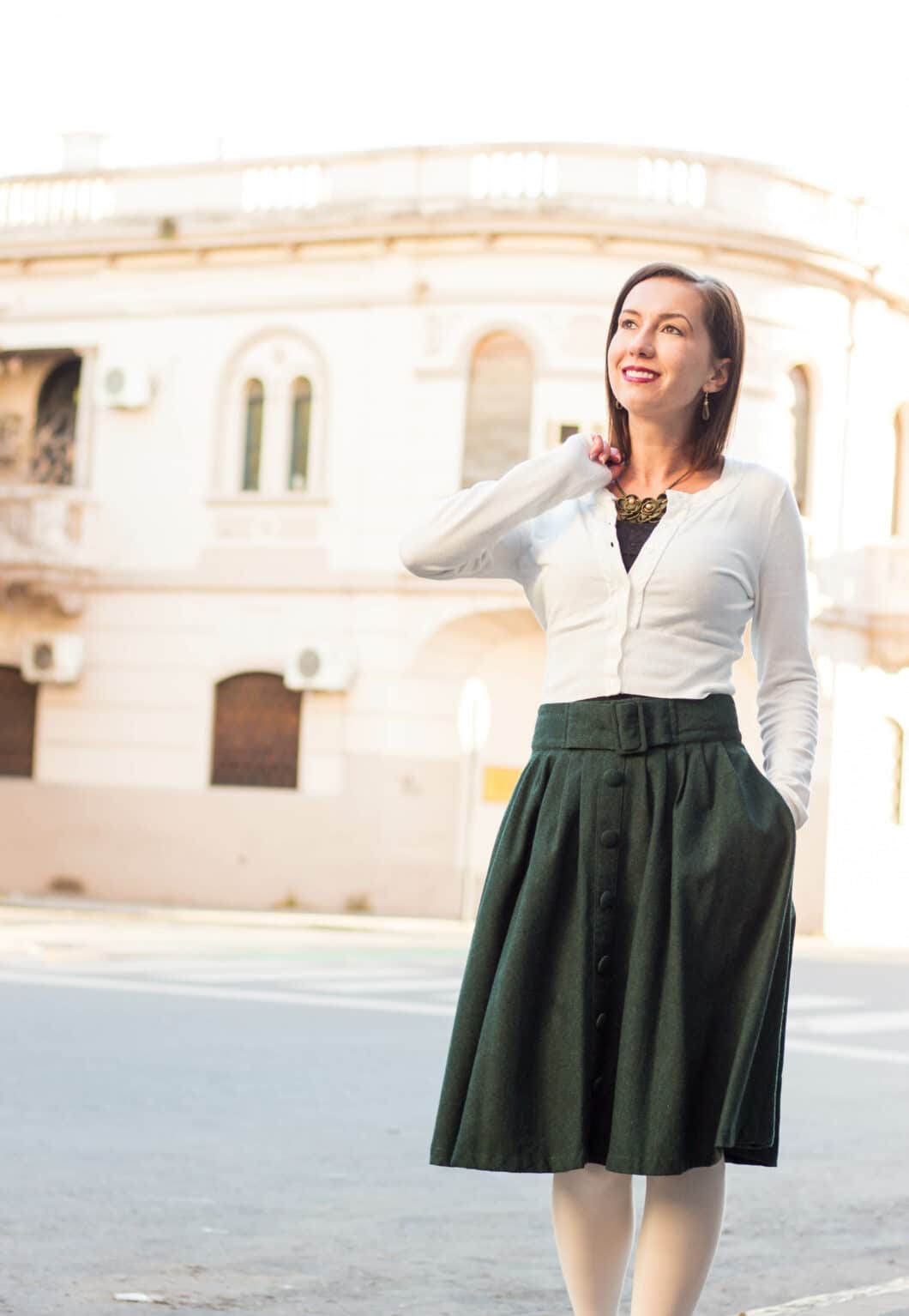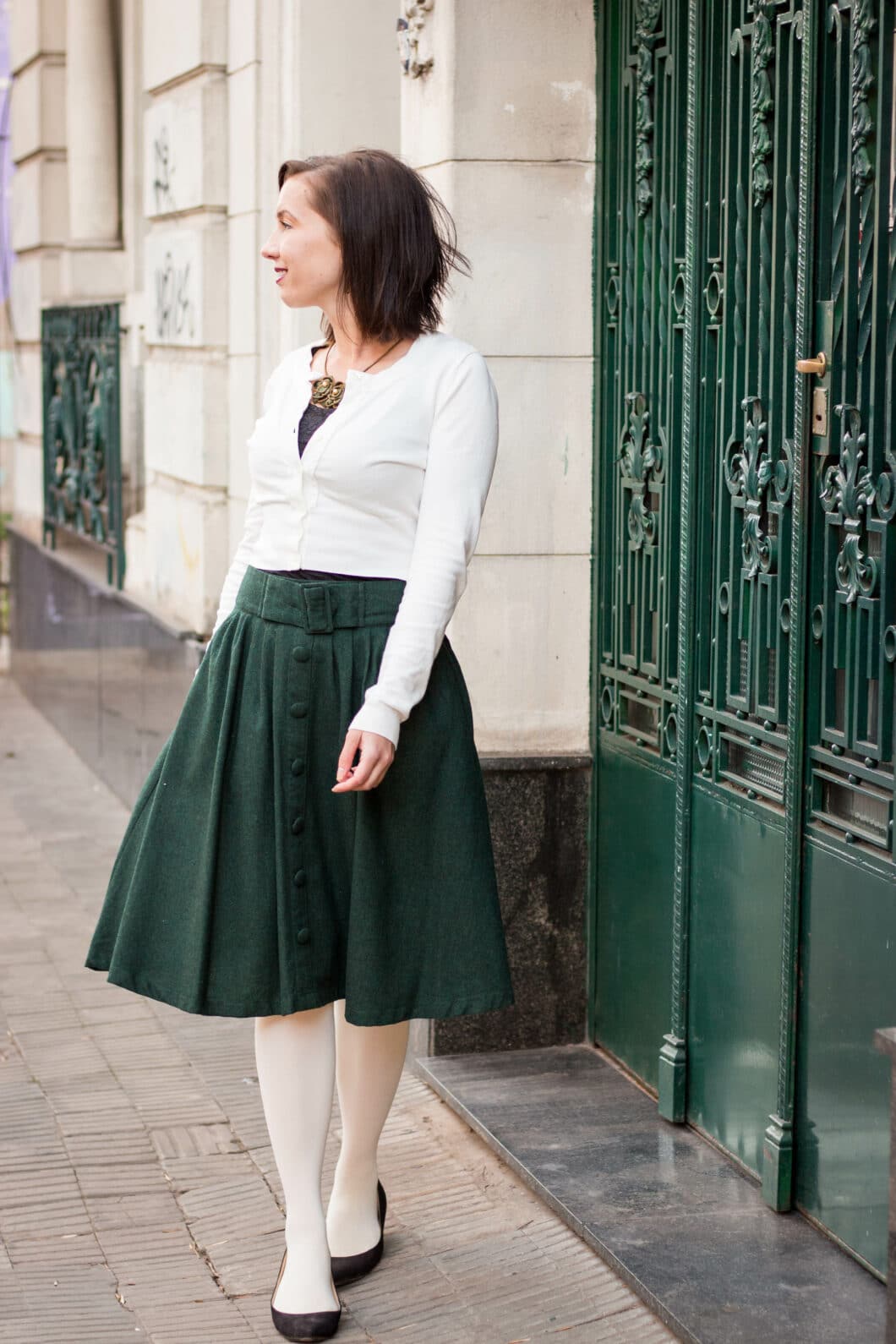 Click to shop:

I have been patiently waiting for a blustery, frigid day to break out this darling midi skirt. Doesn't that sound ridiculous? Actually looking forward to cold weather to test out a skirt? Ah well, what can I say, I do like the seasons. (Despite my complaints.)
This skirt was one I had received in ModCloth's last Stylish Surprise event. I've personally had some amazing luck in the apparel department for the Stylish Surprise. If you haven't heard of it before, this is how the Stylish Surprise shopping event works…you pay $15 for a mystery apparel piece and ModCloth will send you a piece in your size, and you have no idea what you're going to get. (Or you pay $20 for a dress, $10 for shoes, $5 for jewelry, etc.) I've gotten amazing dresses, coats, sweaters and now this skirt – which is fantastically made and kept me warm on this frigid day (it was below freezing this past Sunday). It was well worth the $15!!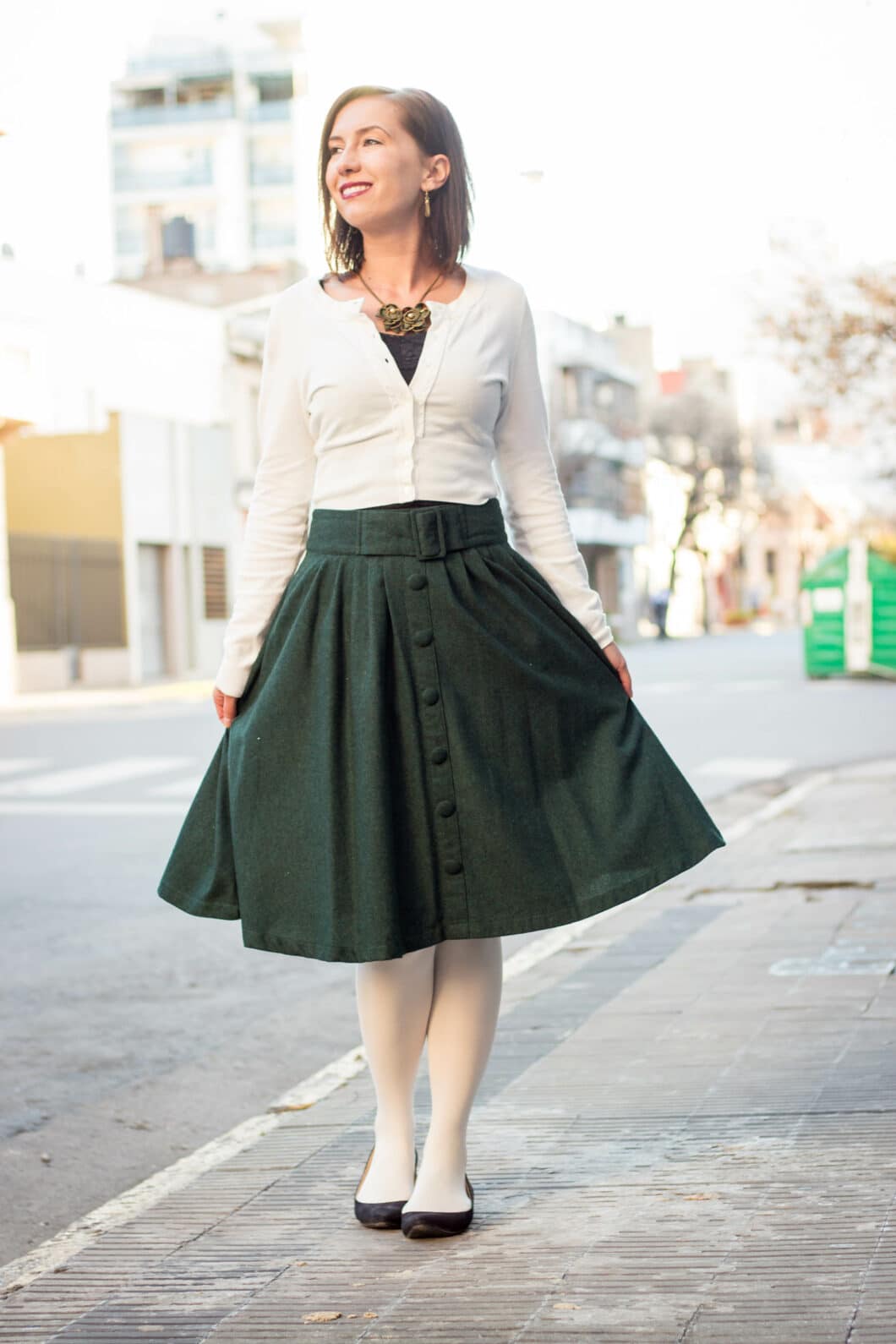 I know some folks have given up on ModCloth since they were bought out by Jet.com/Walmart. I'm not boycotting ModCloth (more on that here), I just haven't been ordering from them since it happened because…
1.) Shipping in Argentina is a nightmare, so all my online shopping is at a standstill.
2.) I'm having to use pieces in my wardrobe I haven't used in a long time because a.) I'm finally getting a proper winter and getting to use stuff I hadn't in over a year. b.) my current daily dress is far more casual in Rosario than it has been elsewhere. So, moral of the story, I don't really NEED any new clothing pieces at the moment…because basically, my wardrobe feels "new" now anyways. Which is quite nice! (I love wearing cardigans again especially.)
Do you get excited to break out a different part of your wardrobe when the seasons change? Or is that just me? (I'm loving wearing boots again, too!) Let me know in the comments!
Where to find it:
Skirt: Stylish Surprise (Similar here, here & here)
Cardigan: Review Australia
Tights: Old (Similar here)
Wedges: Chinese Laundry
Necklace: Gift from my husband (Similar here)
Disclosure: some of the links in this post are affiliate links. Meaning, if you click a link and make a purchase, Have Clothes, Will Travel gets a very small commission. Thank you for supporting the brands that make this blog possible!
*c/o = courtesy of, meaning the company gave me the product to be used on my blog, and I did not pay for it. All opinions are my own, and I am not being compensated for a positive review.