ModCloth's Stylish Surprise is happening right NOW (10/2/2017) Click here to shop it! If you need more info on the stylish surprise event, just keep scrolling. 🙂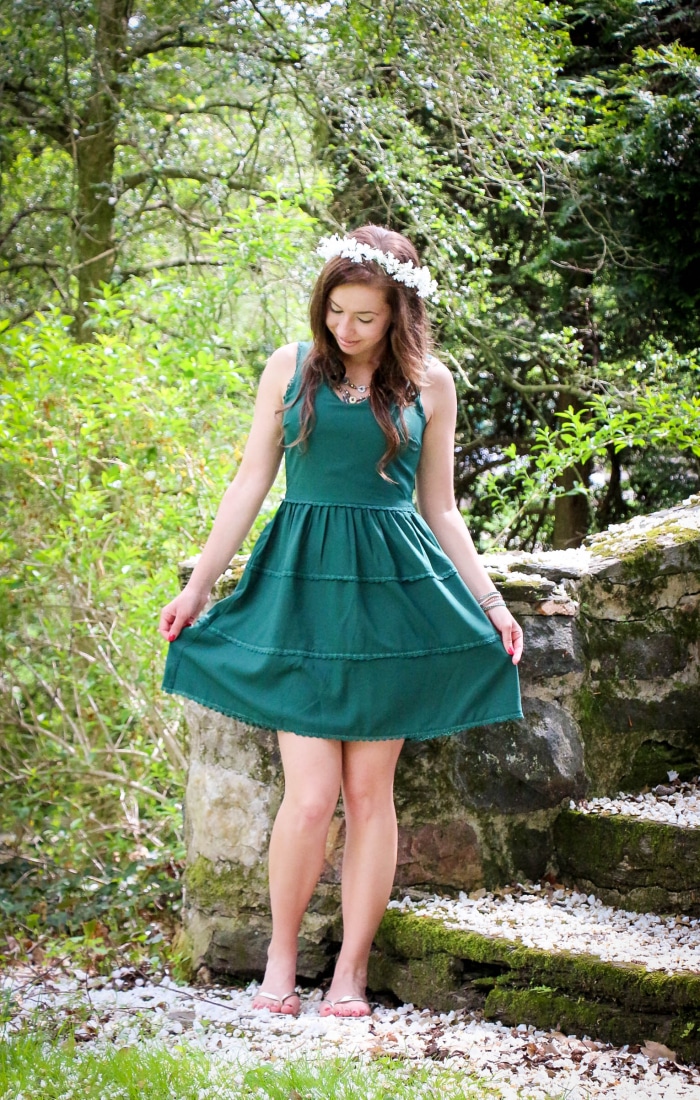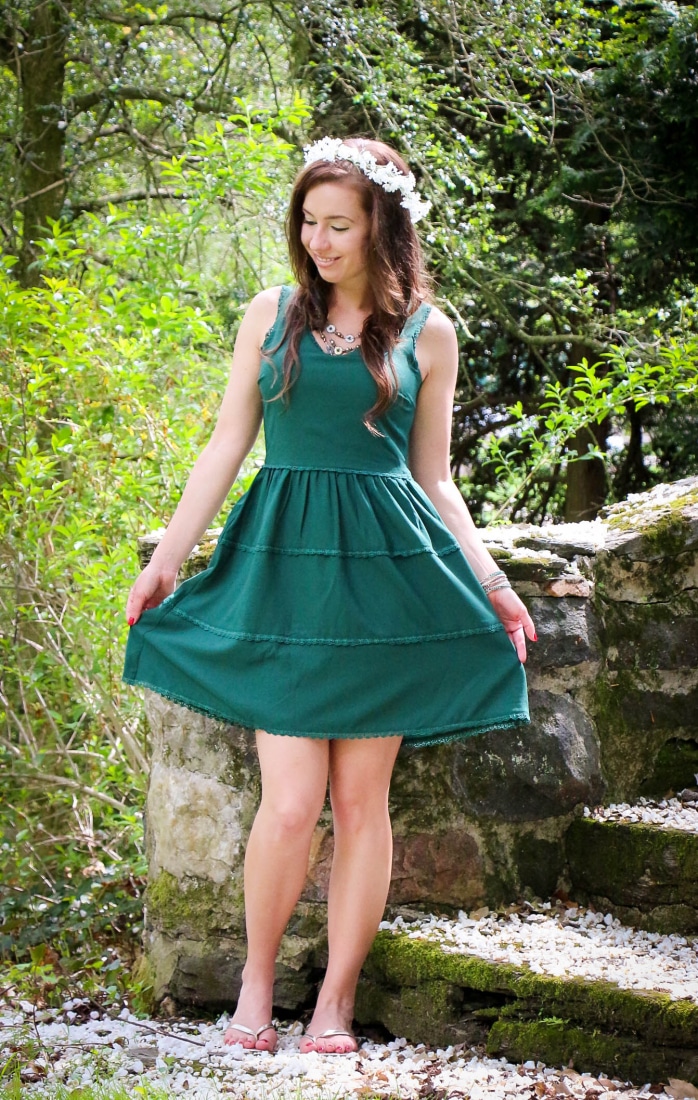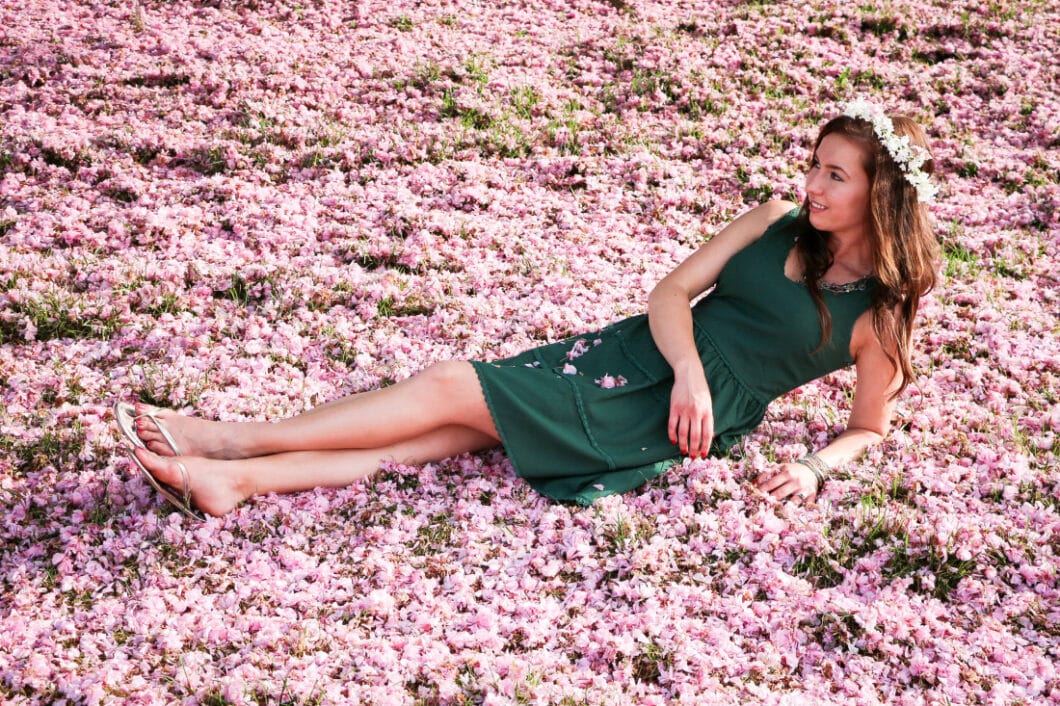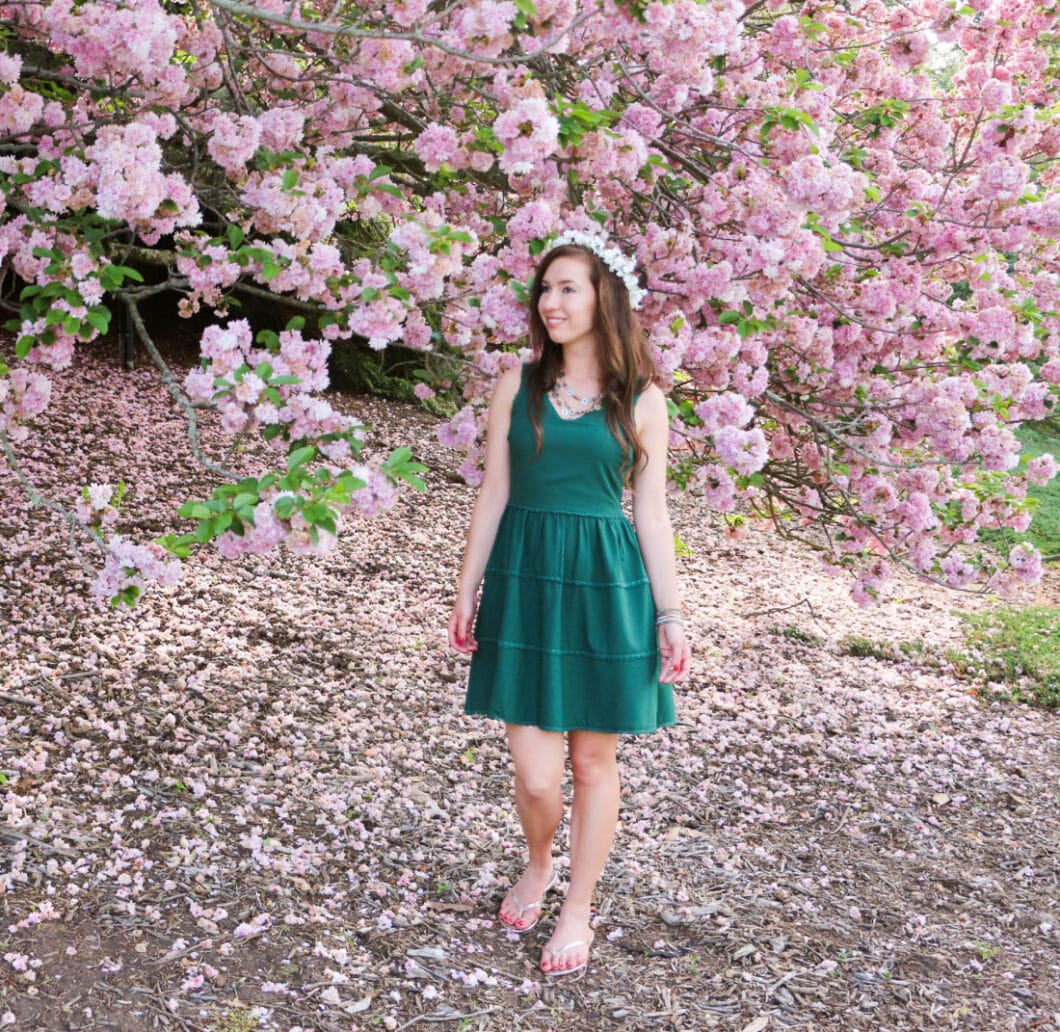 Shop the look:

Surprises can evoke a myriad of emotions in a person. Some love surprises, while others get a bit twitchy at the thought of the unknown. If you are the kind of person where thoughts of the unexpected make you feel like a kid on Christmas morning, just bursting with anticipation…this post is for you!
The dress I am wearing in the photos above is a result of my participation in ModCloth's "Stylish Surprise!" "Stylish Surprise" is ModCloth's end of the season "grab bag" that happens a couple times a year. You pay anywhere from $10-$20 and choose to get either a dress, clothing item, shoes, accessory or something pretty for your home. You have no idea exactly what item you are getting, other than it's a pretty good chance it will be something from whatever season just ended (in this case winter). You also never know exactly when ModCloth is going to run a Stylish Surprise, so you have to monitor their social media at the end of the season for the announcement.
This was the first time I had ever participated in the fun, and I opted for a dress ($20) and a clothing item ($15). My clothing item I received was a beautiful sweater. It was worth every penny of that $15, and it's probably the warmest sweater I own. Hopefully, I won't have to break it out for a while, though!
As for my dress, I am very happy with how well it fit me, and that it's comfortable enough to be worn on a hot summer day. This is not a dress I would have bought for myself or color of dress for that matter. But this is kind of a good thing because I don't own anything that looks like this dress! And yay for trying a new style! That being said, I do feel as though $20 for a dress I sort of like is a bit steep. ModCloth had upped the price this time around, because they had a lot of high-end dresses that were being used in this Stylish Surprise (usually the dresses are between $10-$15).
However, the best part of the Stylish Surprise (for me at least) is the anticipation of not knowing what you are going to get. I've seen people receive beautiful Steve Madden coats worth $150, and I've seen others receive wedding dresses! Ah, the unknown! My Stylish Surprise worked out well this time around, because I can see myself using this dress a lot in the summer months. I'm on the fence about whether I will participate again. I think I might wait until the end of next winter to do another, just because I think you really get a good deal on high-end winter clothes with the Stylish Surprise.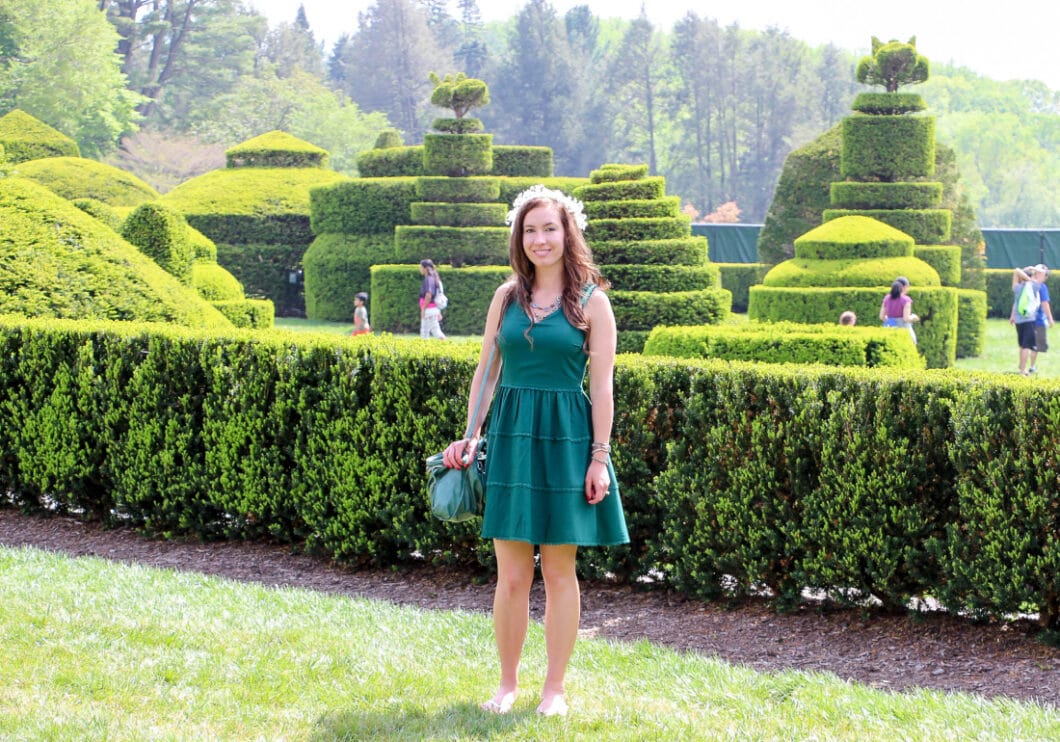 As for where I am in these pictures, my husband and I spent our Saturday wandering through Longwood Gardens in Kennett Square, Pennsylvania. I will be doing a separate post very soon with all of our pretty flower pictures. Stay tuned!
*What are your thoughts on ModCloth's Stylish Surprise? Have you ever participated? Or would you ever give it a try? Let me know in the comments!
Where to find it:
Dress: ModCloth Stylish Surprise (Similar here)
Flower Crown: Claire's (similar)
Necklace: ModCloth (similar)
Bracelet: c/o C&A Leather
Flip Flops: Payless