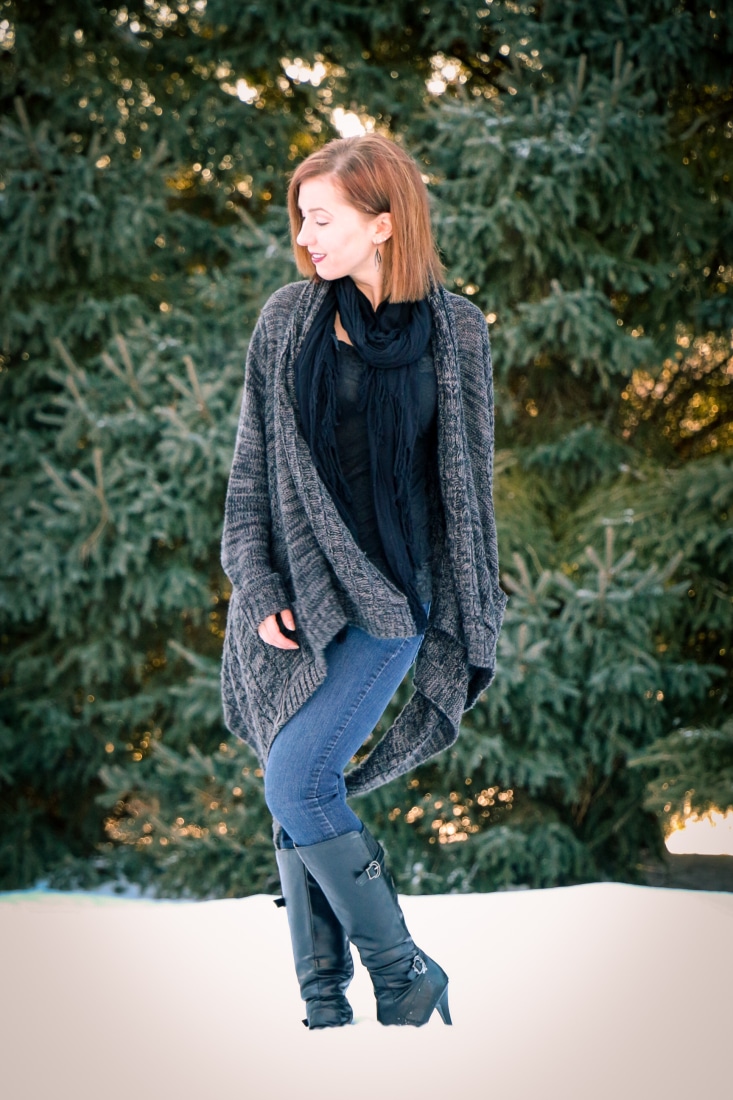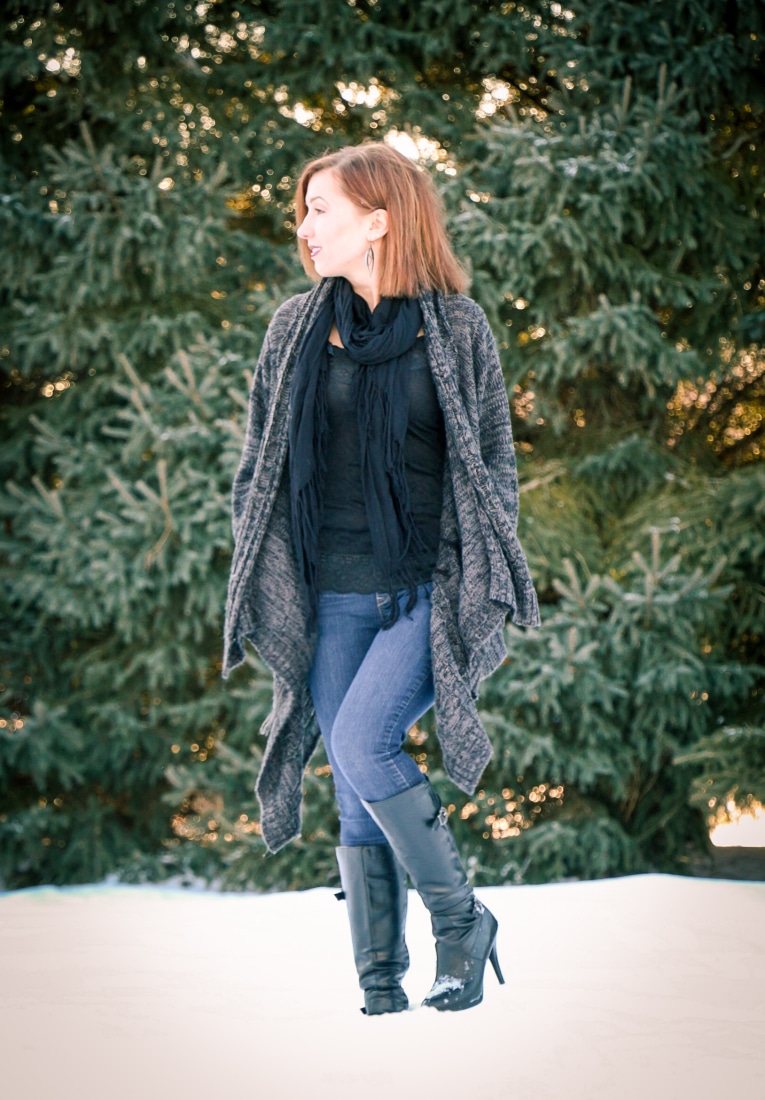 Remember last week when I said that I was getting back in the habit of dressing up and such? I take it back! That's because that was before the temperature dipped into the single/negative digits. I'm right back to wearing cozy cardigans and boots – sorry! But this particular cardigan I've been meaning to show you all for quite a while, now.
This fun, asymmetrical, cardigan was my "apparel" mystery item in ModCloth's Stylish Surprise this last fall. Again, this was something I probably would NOT have ordered for myself…but now that I have it, I never stop wearing it! It's so soft and cozy, and for only $15…I'm beyond impressed with the quality. I also really like the asymmetry, because the extra fabric in front kind of feels like having a blanket to wrap myself in. (If that makes sense?) Oh, and it has pockets! I'm pretty sure from here on out, I'm going to be ordering ModCloth's "apparel" Stylish Surprises, in hopes that I get more cozy items… like this one! (If you would like to learn more about ModCloth's Stylish Surprise event, click here.)
I was dog-sitting for my parents the day these photos were taken. Bosco (the little fluffy guy) and Buck (the black lab) had really wanted to be part of the photo shoot. So, once I was done taking pictures of my cardigan, I decided to try and get some photos of these two goofballs playing in the snow. This is Buck's first winter and he is loving the snow and cold! At least that makes one of us, haha.
I didn't participate in ModCloth's Stylish Surprise last week (because I'm going to have to move again shortly, and I don't want any more clothes to pack). But I'm curious if anyone else did! And if so, what did you get? This seemed like an odd time of year to hold a Stylish Surprise, so I'm curious how the items were this time around. Let me know in the comments!
Where to find it:
Cardigan: ModCloth Stylish Surprise (similar here)
Boots: DSW
Scarf: Express (similar)
Cami: Maurices
Jeans: Target (similar)
Purse: IfChic (Click here for more info on the #ifchic24 event)