11 of the Coolest Places to Visit in Cyprus
Guest Post by Kateryna Makarenko
Cyprus is a small Mediterranean island with a heaven-like climate. It is full of historical and natural attractions, located in the northeastern part of the Mediterranean Sea. The magnificent nature, beaches, alluring white sands, and pure azure sea waters, the most sophisticated entertainments, numerous tourist sights, concealing a long history — a mysterious island combines all of this and even more into a perfect mixture of something for everyone.
Because of the merging of Turkish and Greek cultures on the island, it is literally divided into two completely different worlds and has made the island even more unique. The list presented below is dedicated to the coolest must-visit attractions of Cyprus. It will leave you with zero questions of what to see and where to go when traveling to this island! Everything that is left for you to do is choose the ones that seem the most appealing to you and start your journey.
11 of the Coolest Places to Visit in Cyprus
Lara Beach
It is located to the north of Paphos, on the east of the island. This beach is half-wild and one hundred percent special. It is there that the giant Mediterranean turtles hatch their eggs and continue their kind. Due to the massive eggs clutching, it is not allowed to use beach umbrellas here, and you can even find the areas of the beach where the sand is fenced, and the place is marked with signs telling "Do not disturb. A clutch of turtle eggs."
*Check out other Lara Beach activities, here.
Famagusta
In the east of the Turkish part of the island, the largest port city of North Cyprus called Famagusta is situated. This city is famous for its historical heritage. It is rich in ancient ruins and steeped in long legends. If you wonder where to bring your loved one for a romantic weekend, come here!
Check out Famagusta tours, here.
City of Kyrenia
Surrounded by an impregnable castle with a beautiful view of the rocky mountains, the horseshoe-shaped Kyrenia harbor is one of the most beautiful natural docks to be found in Northern Cyprus and throughout the Mediterranean. Water in the harbor is of extraordinary blue color, and you can meet a lot of turtles there because they really like to swim in this place.
Check out Kyrenia activities, here.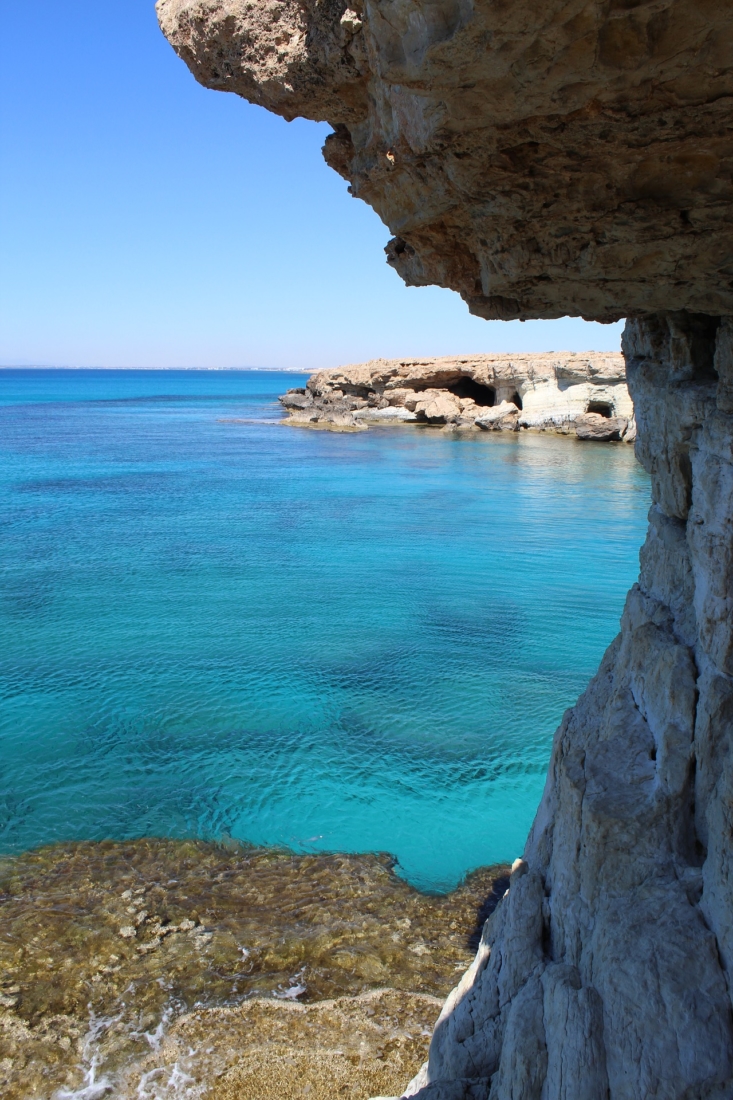 Greco Cape
This place is also called the Blue Lagoon. Its shore is rocky, with many steeples and caves. There is plenty of places to walk around, and it is very interesting to dive into blue water. After ancient streets excursions, when the sun becomes unbearable, this Cape is a real paradise for those who want to relax by the refreshing sea.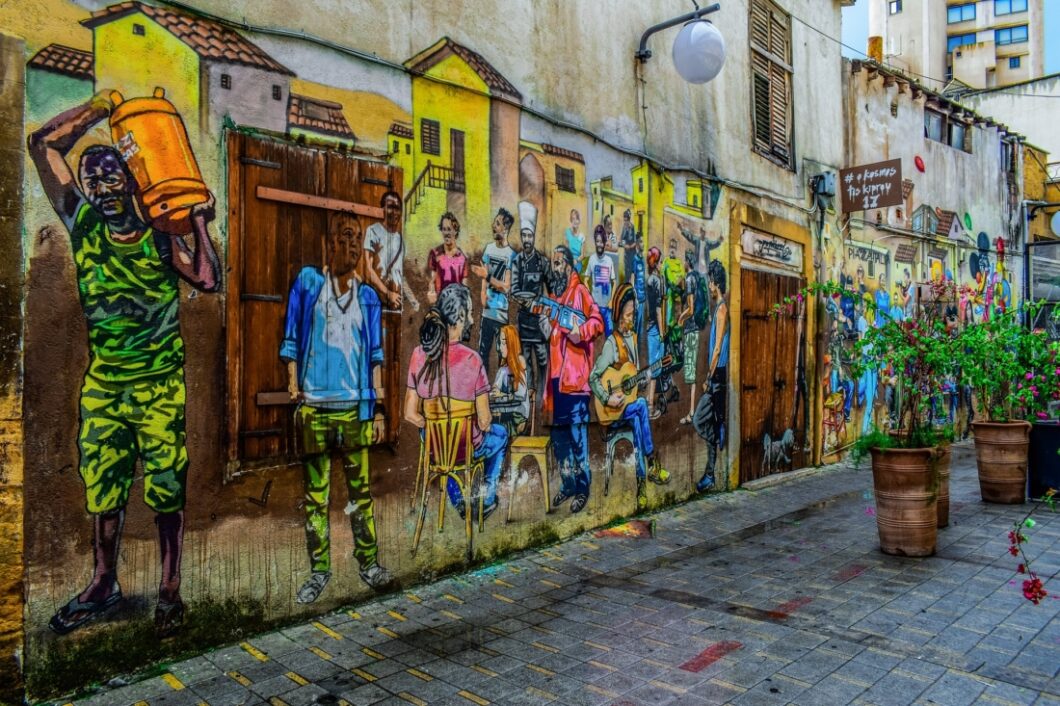 City of Nicosia
This city is the capital of the Republic of Cyprus and, what is really interesting, the last separated capital of the world. In the middle of the city, there is a border which separates the Turkish part of the city from the Greek.
Until recently, it was very difficult to get from one part to another, but now you only need to complete a 3-point questionnaire and show your passport. Two different currencies, two different languages, religions, and nationalities. Where else in the world would it be possible?
Check out Nicosia activities, here.
Aphrodite Bath
It is believed that swimming in this bathhouse for several years will provide you with health and beauty. But even if you do not seem enthusiastic about plunging into these blue waters, it is worth it just enjoying the natural picturesque views and feel the inexpressible atmosphere of these places.
Tombs of the Kings in Paphos
The majestic necropolis, which creation dates back to antiquity, became the last life stop for many ancient times dignitaries and aristocracy — one can only imagine that the first tombs were carved out of stone in the middle of the 4th century BC.
Check out Paphos tours, here.
Petra Tou Romiou
At the 25th km of the Paphos-Limassol road, a small stretch of rocky beach with beautiful boulders and clear water is situated. It is believed that having swum in these waters, lovers will stay together forever.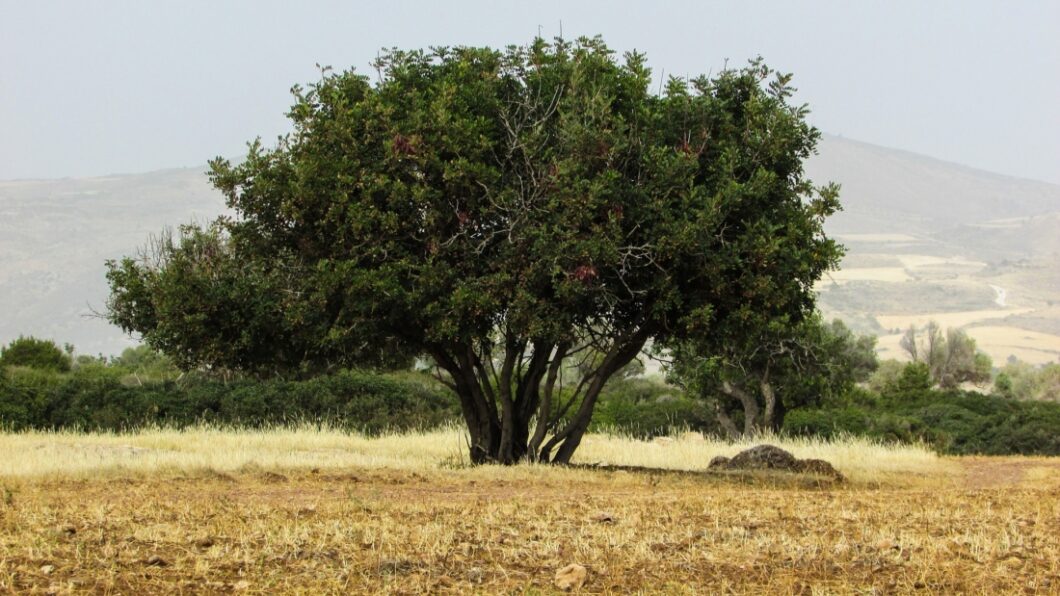 Akamas National Park
The reserve that has kept the pristine beauty of its nature. This place is a home for coniferous forests, pebbly beaches, and sandy bays with crystal clear water.
Catacombs of Holy Solomonia
This ancient structure is one of the most unique Christian shrines; even water in a small well in the depths of the catacombs is believed to have healing power and cure eye diseases.
Kei Aliki Winery
A major economic and cultural center of the country that is also considered the center of winemaking in Cyprus; visiting the city, you will have a unique opportunity to visit one of the largest wine factories in Limassol, Keo winery and taste real Greek wines
Cool Tours to Take in Cyprus

Hotels in Cyprus
Travel Insurance
It's a good idea, no matter where your adventure takes you, to have travel insurance. You never know what might happen! Whether you get sick before your trip and can't go, or you become sick or injured while on your adventure – being covered with travel insurance is a must. Some credit card companies do provide this service (check with yours), or you can get a quote from companies such as Squaremouth to find the best plan for you and your adventure. (This is the company I, personally, use. They are even recommended by Forbes!) To get a free quote, click here.
Visa Requirements
To check if your country requires a Visa for traveling to Cyprus, click here.
*Thank you to Kateryna for contributing this post! Kateryna is a freelance writer and student from Ukraine. She is particularly fond of traveling to Cyprus during the cold winter months. Click here to see more travel guest posts.