How to Have a Retro-Themed Weekend in Las Vegas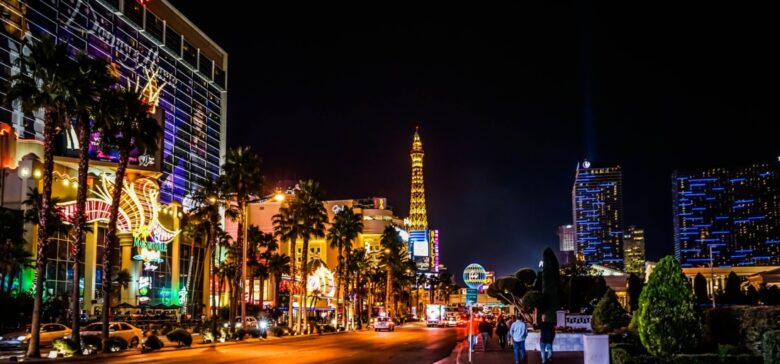 Written by Jonathan Spencer
If there's one thing that never goes out of fashion, it's our love affair with nostalgia and all things retro. Whether it's searching the racks for vintage fashions or filling our homes with the kitsch of yesteryear, we're always looking to recapture the styles and experiences of years gone by.
For many, their quest for discovering a bygone era is even extending to travel. One such destination that attracts nostalgia-seekers from across the globe, is Las Vegas. Its "golden age" of the 1950s and 60s was the city's heyday. A time when Sinatra and gang ruled the roost and the country was moving from the optimistic post-war years into the consumer boom of the sixties.
The great news is that the old-style Vegas can still be experienced, thanks to imaginative businesses from hotels to restaurants and shops to museums. To save you having to search out the coolest places to hang out, I've put together some suggestions that will put you on the right track.
How to Have a Retro-Themed Weekend in Las Vegas
Where to Stay
There's just one place for you if you want to avoid the ultra-modern hotels that dominate the Strip these days, a hotel called El Cortez. Opened in 1941, it's the oldest continually-occupied hotel and casino in the city. Previous owners include mobsters Bugsy Siegel and Meyer Lansky, but these days it's a comfortable family-run establishment.
The rooms are spacious and well-furnished, while you'll also find retro cocktails at The Parlour Bar – where the bartender will be only too happy to mix you the perfect gin fizz. There's no shortage of vintage gaming either, with the hotel-casino specializing in old-school games and service.
Where to Gamble
If you're in town to try your luck and are hoping to head home with a case full of dollars, then step inside Binion's Gambling Hall. It's famous for welcoming you with a stack of highly-guarded dollar bills, just to show you what a million bucks really looks like and whet your appetite for the tables.
The decor is strictly 1960s. There are swirly carpets and ornate chandeliers that adorn the walls of this window to Vegas' past, as well as plenty of vintage slots to play. If you're lucky, you'll be invited on a tour of the old hotel upstairs. The rooms date back to when the mob ruled the roost, so you'll find plenty of two-way mirrors, hiding places for when the Feds came calling and even secret escape routes when a rapid exit might have been required.
Museums to visit
There's no escaping the mob influence on Sin City – so much so that there's even a museum dedicated to it. Situated appropriately in a former federal courthouse, where numerous members of the underworld met justice, The Mob Museum's not for the faint of heart. As well as a wealth of weapons and other artifacts, there's even a ghoulish replica of the electric chair from Sing Sing jail.
For a look at a gentler use of electricity, it's worth heading a little way out of town to the Neon Museum. You'll find all of the most iconic signs from the city's past, now largely replaced by brighter, and more energy-efficient, LED displays that make Vegas even more visible from space.
Shows to See
Sure, modern musicians, bands and singers are staples of Las Vegas nightlife at the moment, with residencies and concerts happening all the time. But nothing can beat the rakish charms of the classic acts from the city's "Golden Era". No one group encapsulated that more than the Rat Pack.
You'll find a performance that's as close to the real deal as you can find anywhere in the world, with a show called The Rat Pack Is Back. Playing at the Tuscany Suites and Casino. and now in its 18th year, you'll be enraptured as Sinatra, Davis and Martin are lovingly honored by amazing performers who capture that timeless swing perfectly. To make an evening of it, why not make a reservation for dinner there too?
Where to Eat
Food fashions come and go. But the prospect of a succulent and perfectly-grilled steak is timeless. The very best place, bar none, to enjoy one in true retro-style is in the Golden Steer Steakhouse. It's been open since 1958 and today still maintains its authentic wood paneling and deep leather banquette seats.
The staff are attentive, whether putting together a Caesar salad by your table or bringing a succulent 18-ounce T-bone to you. The menu, in general, has a real retro-feel too to it and has been loved by such luminaries as Frank Sinatra in the past – there's even a booth that bears his name that you may be lucky enough to reserve when you visit.
Where to Shop
Towards the end of the weekend, you'll be desperate to take a piece of vintage Vegas home with you. Look no further than the aptly-named Retro-Vegas store. Visiting the shop is almost like walking through a museum, as it's packed with themed artifacts and memorabilia.
Search through the eclectic mix and you could find yourself snapping up anything from a classic set of 50s coffee cups to gaming chips from now-defunct casinos. Remember to leave some extra room in your suitcase, because we very much doubt that you'll be able to resist.
What to Drive
How would you like to get behind the wheel of an American classic? Before you go, check out a site where they specialize in hiring out the sorts of cars that used to cruise The Strip back when gas-guzzlers were the norm.
Head for the specialist website Vinty and you could find yourself turning heads as you cruise by in a '61 Cadillac convertible or a '68 Ford Mustang. It's by far the coolest way to get about and it's the perfect finishing touch to make your journey back in time complete.
The spirit of yesteryear is very much alive in Las Vegas and is evident wherever you look when you visit this vibrant city. Nostalgia-lovers can invoke it's 50s and 60s glory days by doing a little planning ahead to ensure you catch the best authentic old-fashioned experiences Vegas has to offer!
About the Author:
Jonathan just graduated from the University of Leeds, where he studied English Literature. In his spare time, Jonathan likes to play cricket and socialize with friends. Jonathan found his passion for travel recently when he spent a year traveling around America.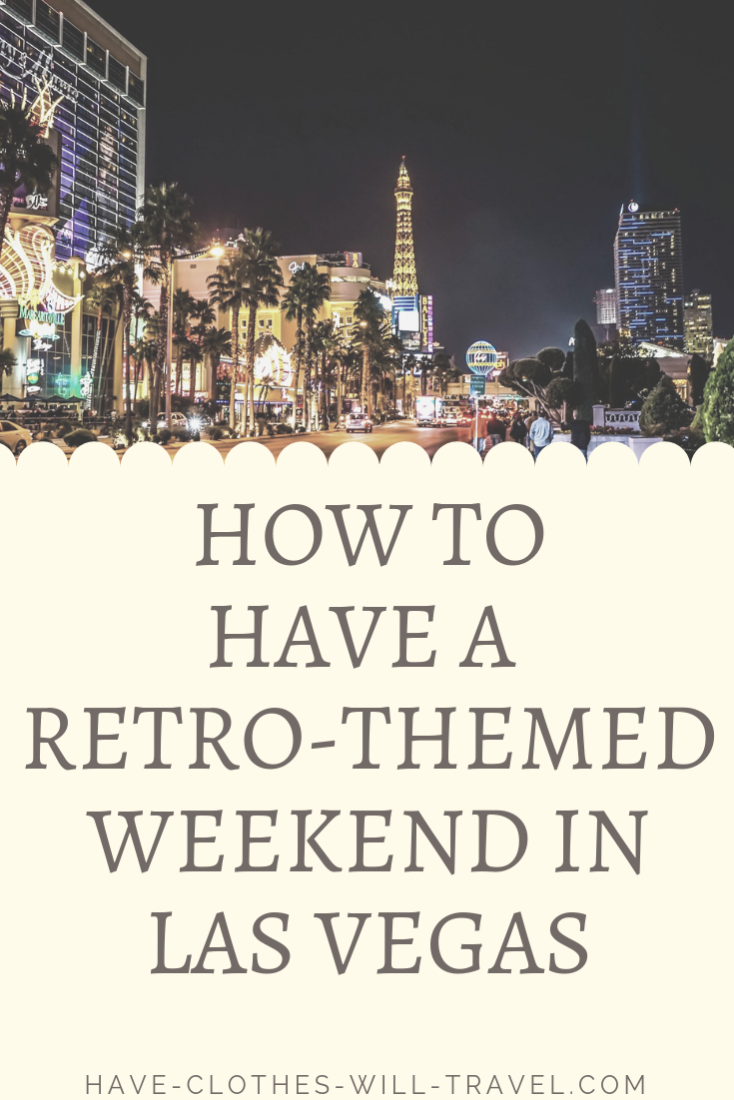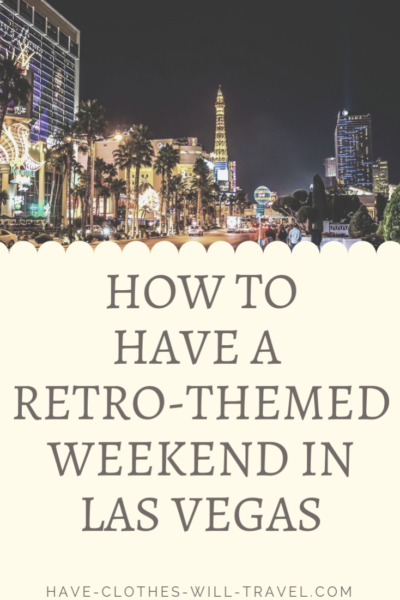 Don't forget! Today's the last day to enter my $100 ModCloth gift card giveaway! Click here to enter.