3 Days in Phoenix, Arizona: Must-See Attractions for Your First Trip
Freelance contribution by Martins Godainis
Phoenix, Arizona is a paradise in the middle of a desert, surrounded by cacti, mountains, and beautiful sunrises and sunsets. The city itself sprawls outwards in all directions to offer up amazing attractions, culture, and nightlife for people of all ages. Though it's impossible to see all of Phoenix over a 3-day visit, you can experience the best Arizona's capital has to offer.
Here's a 3-day itinerary for you to follow, so you can see all the must-see attractions in Phoenix: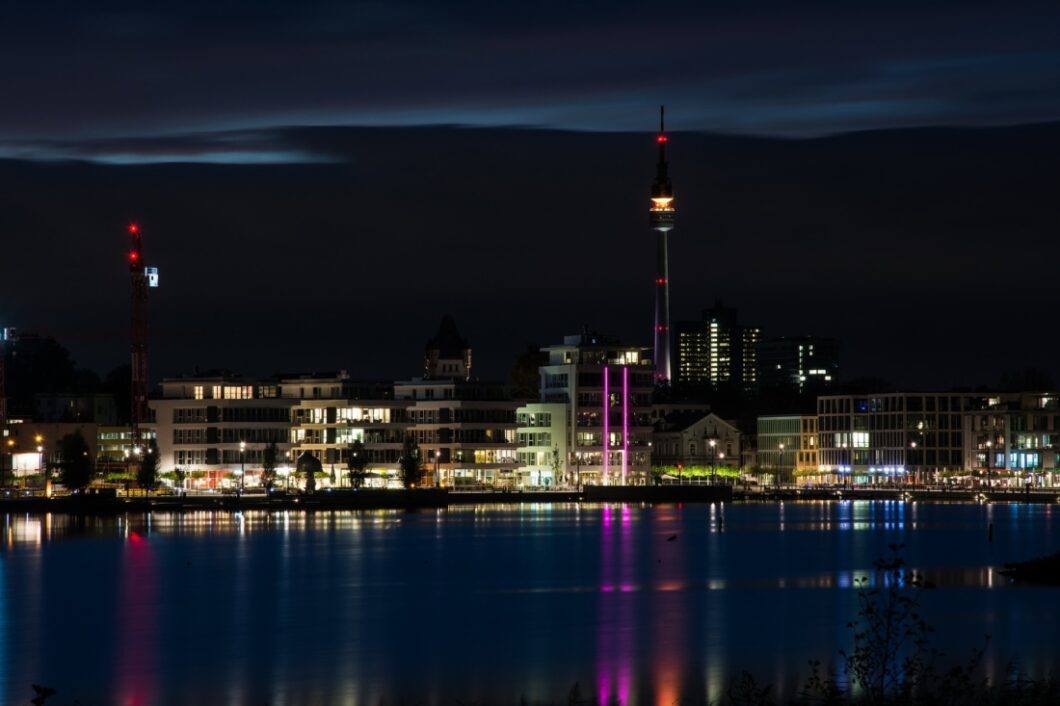 3 Day Itinerary for Phoenix, Arizona
*Day 1 – Experience Nature
On your first day in Phoenix, be sure to get up early and head towards the beautiful Papago Park, near the Arizona State University Tempe campus, where a number of attractions are close together. Be sure to visit the following:
Pueblo Grande Museum and Archaeological Park
Since the Pueblo Grande Museum is on the way to Papago Park, be sure to make a stop here. The museum is a highly interactive space that dives into the life of the Hohokam people, who used to live in Arizona. There is an outdoor nature trail, galleries, and other interesting exhibits for visitors of all ages.
Papago Park
One can easily spend a couple of hours visiting the vast Papago Park. Whether you want to hike or enjoy other activities, the park has recreational spots for everyone. Go mountain biking, hiking, fishing, archery, and phenomenal views from one of the many buttes. Other famous attractions within Papago Park include Phoenix Zoo and the award-winning Desert Botanical Garden. First, the Phoenix Zoo sits on 125-acres of land and has safari tours, interactive displays, shows, and a variety of animals. From there, head to the gardens, so you can see thousands of desert plants from all around the world. For those interested in firefighting history, the Hall of Flame Fire Museum, which is also located in the park, is an impressive collection of firefighting artifacts and vehicles throughout history.
Hayden Butte
As the sun starts to set on your day, head south over the Salt River to the Hayden Butte, a 25-acre park with high-rising trails that overlook the river, the university campus, and Tempe Beach Park. You can witness a stunning sunset before heading towards one of the convenient rail stations or enjoy dinner at one of the many cafes and restaurants near the university campus.
*Day 2 – City Center and Downtown
Now that you've enjoyed much of Arizona's natural wonders, it's time to head to the city center, where there's shopping, galleries, boutiques, restaurants, and hundreds of ways to get a taste of AZ arts and culture.
Heard Museum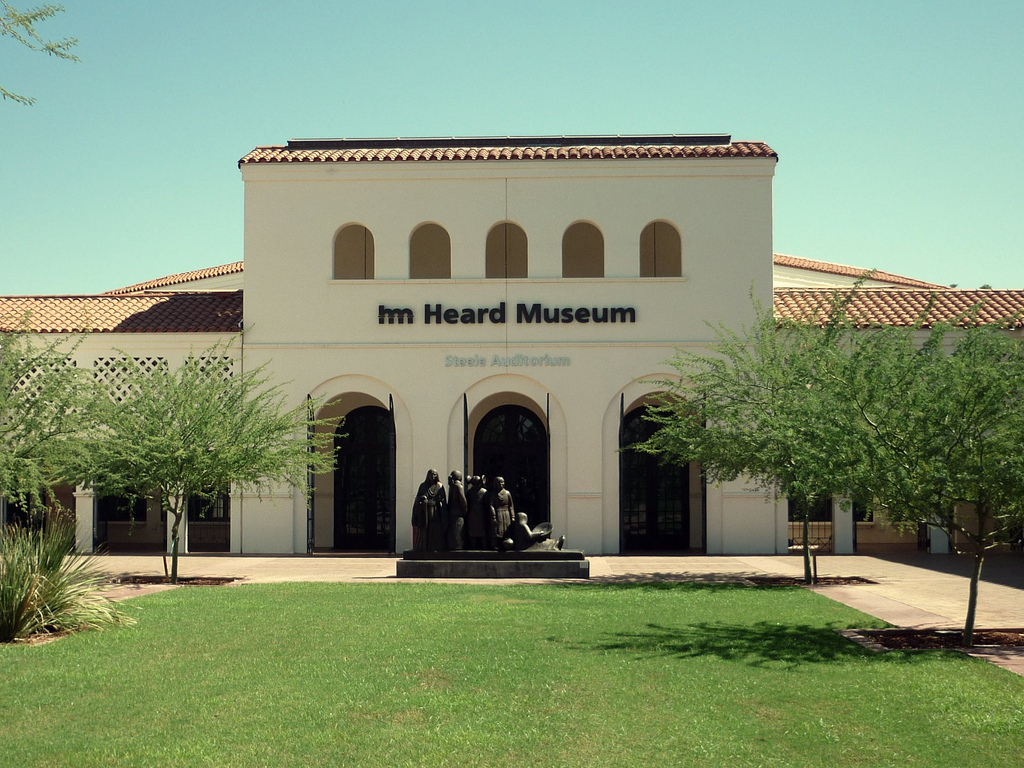 The Heard Museum is one of the most unique places in the entire city, not because of what kind of art it displays but how. The museum has more than 32,000 pieces of art from all over the world and also hosts events like the World Championship Hoop Dance Contest, the Indian Fair & Market, and more. On the first Friday of every month, admission is also free.
Phoenix Art Museum
If the Heard Museum wasn't enough to sate your thirst for art, then check out the Phoenix Art Museum. Over 18,000 works have been arranged to create a portal to time periods like the Renaissance, alongside permanent displays from Diego Rivera, Georgia O'Keeffe, Frida Kahlo, and more. There is also an impressive on-site restaurant and gift shop.
Arizona Science Museum
Be sure to stop by the Phoenix Heritage and Science Park for the Science Museum, a place that becomes a sanctuary during the hot summer days. There are dozens of displays to astound visitors of all ages, four floors of sound, gravity, and physics related experiences, and an IMAX theater. Many temporary exhibits have received high praise. Nearby, you can also visit the Rosson House Museum at Heritage Square, The Bungalow, and several casual restaurants for a quick pick-me-up.
Margaret T. Hance Park
Since this park is located right at the heart of Phoenix and surrounded by dozens of shops, museums, and stations, there's no reason not to see it. It is also the location of several festivals throughout the year, so you never know what exciting happening you might stumble upon. Within the Margaret T. Hance Park, there is even a Japanese friendship garden, which features traditional Japanese elements along with sweeping views of the city skyline.
*Day 3 – Everything In Between
It's your final day in Phoenix! Here are some unique attractions for a grand finale.
Taliesin West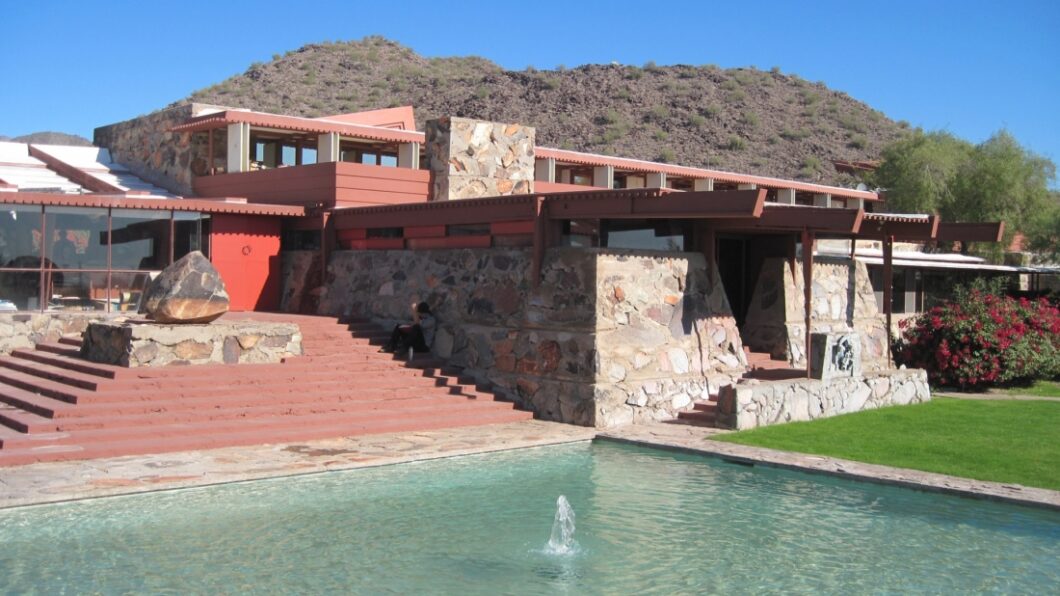 For architectural fans of Frank Lloyd Wright, the Taliesin West house is a beautiful feat of design and engineering that is open to the public. You have several tour options, but the best is the Panorama Tour, which gives an overview of how Wright created the house without taking up too much of your time.
Camelback Mountain and Echo Canyon Recreational Area
Being that Camelback Mountain is the highest mountain in the Valley of the Sun region, it is a must for those who love hiking and taking pictures of their surroundings. While this is a challenging hike, the end result is worth it. For those who would rather pass on the Cholla Trail, head to the Echo Canyon Recreational Area, which gives you slightly less difficult access to the peak of the mountain.
Enchanted Island and Encanto Park
Encanto Park is one of Phoenix's oldest and most beloved parks, and it's no wonder. Within the park, there are opportunities for lounging beneath shade trees, picnicking, riding pedal boats, and even entering the budget-friendly amusement park, Enchanted Island. Within the park, there's snack bars, arcades, 9 traditional rides, and the C.P. Huntington train. Since admission is free, it's a wonderful place to take children and create memories.
Coffee Shops and Restaurants to Explore in Phoenix
Phoenix is known for having a great range of quality coffee shops and restaurants to enjoy. Here are a few of the best ones to check out while on vacation in the city, whether you are on a family vacation or hunting for date ideas in Phoenix:
Sweet Desert Café – Located in Tempe, Sweet Desert Café is one of the most popular cafes in Phoenix among locals with a sweet tooth. The café offers a great range of shakes and sweet treats to enjoy.
Lola Coffee – If you are based in downtown Phoenix, Lola Coffee is the best place to go to get your daily coffee fix! If you appreciate good coffee, this shop is a must-visit. The owner is very passionate about a great cup, claiming he started the shop to master the perfect espresso!
Medieval Times – One of the best dinner and show experiences in Phoenix. While enjoying a traditional a medieval feast consisting of roasted chicken, corn on the cob and potatoes in Queen Isabella's castle, a show will be unfolding before your eyes including swordplay, jousting and a flying hawk performance.
Kai Restaurant – If you want to enjoy seriously good food in Phoenix, you will want to consider dining at Kai Restaurant. It is the only restaurant in Arizona to receive a 5-star rating by Forbes. The restaurant specializes in their take on Native American cuisine and local flavors. A great place to dine for a special occasion in Phoenix.
Information for International Travelers
Should you be coming into Arizona from abroad, it's important to remember to receive your visa or ESTA prior to arrival. Many travel sites allow for you to fill out an ESTA travel application online, but if you need a visa for a longer duration, you can head to your local embassy or international consulate for more details. Also, make sure your passport has 6 months of validity remaining before attempting to enter the United States.
Tours to Take in Phoenix
If you're interested in taking a tour while in Phoenix, check out a couple fun ones, below:
*Phoenix & Scottsdale City Highlights Tour
*Phoenix Day Trip – Desert & Mountains Adventure in a 4×4
*Phoenix Hot Air Balloon Half-Day Adventure
*Apache Trail Full Day Small Group Tour from Phoenix
*Sedona Full-Day Small Group Tour from Phoenix
**Also, be sure to check out the campgrounds and RV Parks in Phoenix!
Hotels in Phoenix
Click here for a complete list of the highest-rated hotels in Phoenix.
There you have it—3 days in Phoenix, AZ filled with laughter, memories, and amazing views. Whether you want to spend your days hiking or shopping, dining or learning about AZ at museums, there is something for everyone here.
Using a VPN When Traveling
---
VPN is short for "virtual private network." A VPN (like IPVanish) sets up a private connection between your device and whatever network you are connected to – so, no one can see your browsing data. It is important to use a VPN anytime you are connected to public Wifi (such as at a restaurant, resort, hotel, cafe, airport, etc.). This is because when you connect to a public network no matter where you are, you run the risk of a hacker grabbing your unencrypted data. Trust me, speaking from experience here…this can put a real damper on your trip if your banking, phone or email get hacked while you're traveling!
VPNs can also help you save on domestic flights, help you watch Netflix shows not available in the US and more! You can read more about using a VPN in my post "Why I Use a VPN When Traveling and at Home (And You Should Too)."
Travel Insurance
---
As of 2021, many destinations require having travel medical insurance that covers COVID-19. Squaremouth is the only site that currently lets you filter travel insurance policies for COVID-19 coverage. I, personally, use Squaremouth for finding the best insurance policies for my travels, and I have already used them for trips planned in 2021. They're also recommended by Forbes! You can click here to get your free travel insurance quote or enter your information via the widget below.
Thank you to Martins Godainis for this article contribution.