Mexico's Hidden Gem -The City of San Miguel de Allende
This month's travel guest post is taking us to Mexico! The author, Andrew Tjong, just came back from San Miguel de Allende and had a magnificent time there. He's originally from the Netherlands but is doing his MBA in China… and currently residing in Taiwan. He's quite the seasoned traveler!
Andrew has been to San Miguel de Allende a couple of times (most recently he was there for the entire summer) and has now written an ebook on all that San Miguel de Allende has to offer! You can click here to check it our for free and keep scrolling to see even more information from Andrew in his guest post.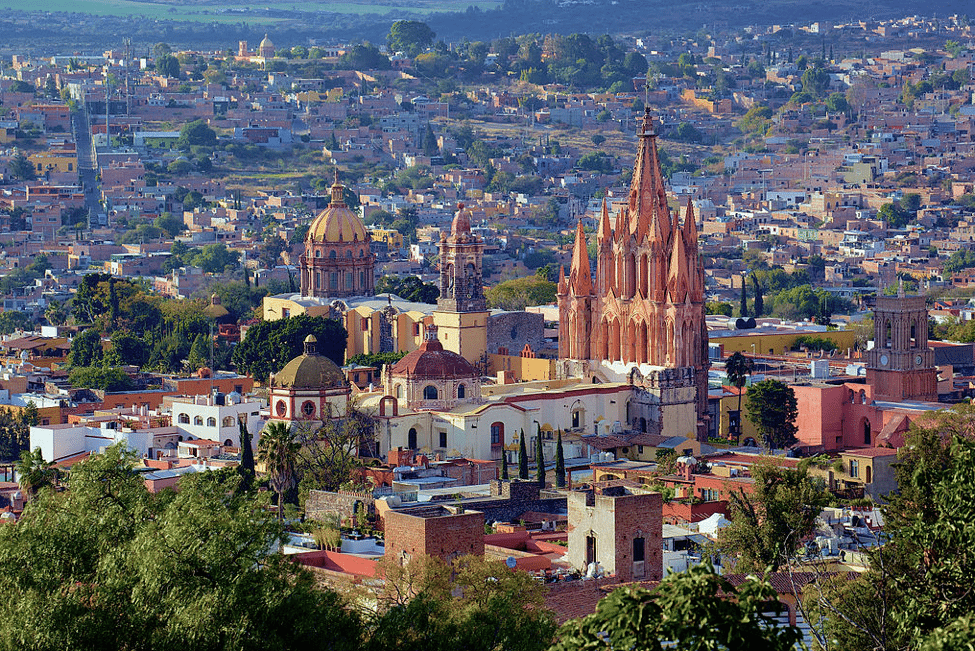 Mexico's Hidden Gem -The City of San Miguel de Allende
By: Andrew Tjong
People always ask me which city is a MUST see in Mexico. My answer: San Miguel de Allende. San Miguel de Allende is a truly unique place and yet it hasn't received its international recognition, thus leaving it untouched. The city itself attracts a lot of weekend visitors from Mexico City and the US and Canada. The majority of the latter tends to turn back and stay for a long term in this beautiful city, attracted by its quality of living with the major reasons: peacefulness, friendly people & low prices.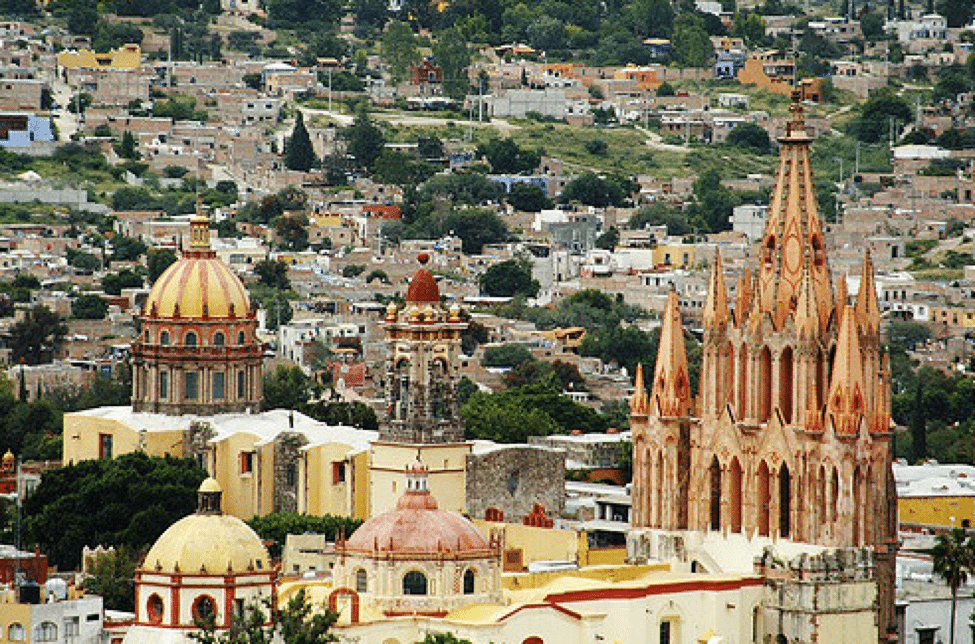 About San Miguel de Allende
San Miguel de Allende played a prominent role in the Mexican Independence and it's truly a paradise for history fans and lovers. One of the leading figures in the Mexican Independence came from San Miguel de Allende, there is a museum about him and when entering the city you will see a statue of him. After his heroic actions, the city was even partly named after him.
What to do in San Miguel de Allende
San Miguel de Allende is truly a unique place to rest in serenity and get away from all your daily noise. There is a variety of Mexican Cuisine in all sorts and standards, that you HAVE to try out during your stay.
People that visit this beautiful city often relax, wander around the historical streets and enjoy the view when the sun sets down on the city. There are also many museums that will educate you about the Mexican history & culture. Entrance to these museums is often only $1 USD. In the evening, grab a drink on the many roof terraces and enjoy the background of San Miguel de Allende with a glass of Mezcal!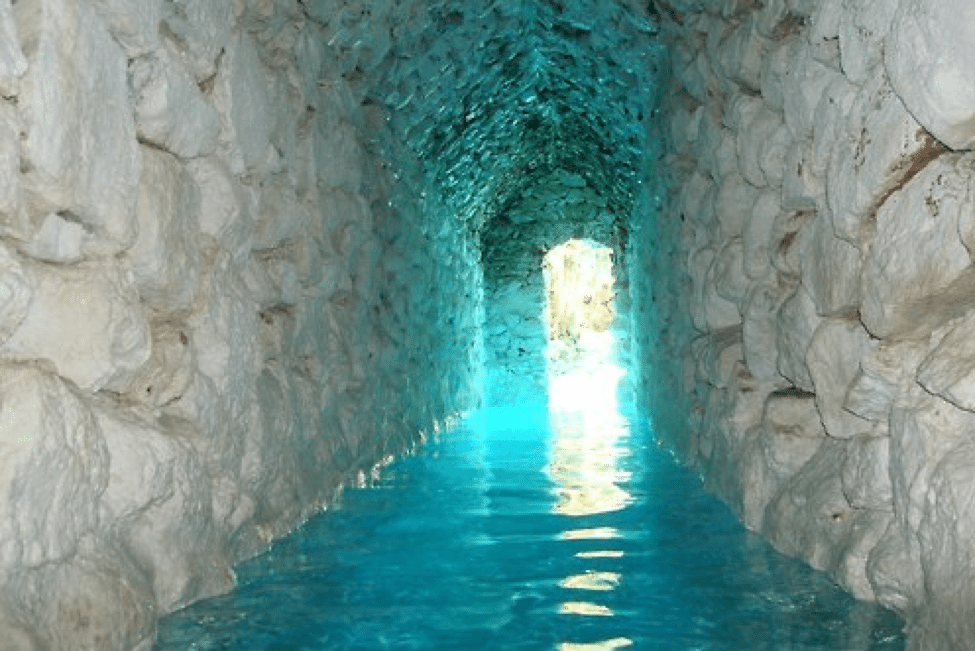 Another good thing to do is to visit one of the many hot springs. In the area of San Miguel de Allende are a lot of natural hot springs. Spend half a day over there and feel yourself relax after this experience which is unlike one you have ever experienced.
San Miguel de Allende attracts a lot of artists and writers. Here you will find artists and writers from all over the world and find them finishing the last parts of their work. There are many art shops and exhibitions, many of them you will encounter in small streets and are truly unique. La Fabrica Aurora has a lot of exhibitions where you can enjoy and buy artwork, paintings and can sit and have a cup of coffee or brunch.
What to visit in San Miguel de Allende
San Miguel de Allende has a good location and from here you can visit many touristic attractions and enjoy the Mexican Landscape.
Canada de la Virgen
This archaeological site is a beauty of untouched Mexican landscape. To reach its must-see point "The Pyramids," you need to walk through a valley. And while you are walking a tour guide will tell you about the background and history of the place, such as the indigenous Otomi people who used to live here.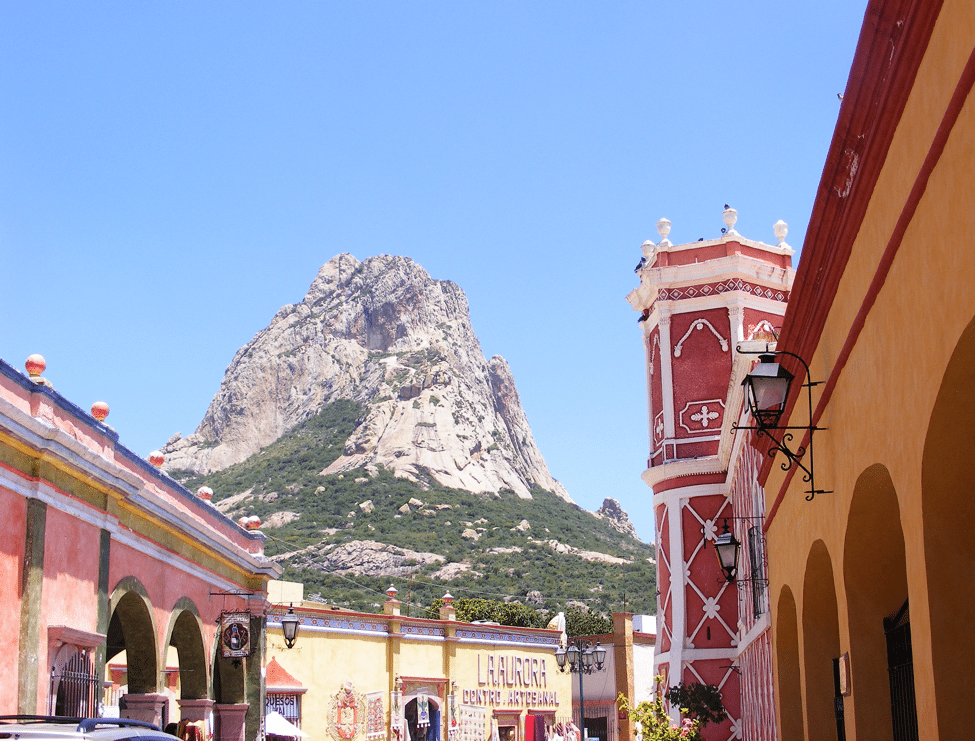 Pena de Bernal
Pena de Bernal is a wonderful destination for hikers to climb this big rock, which can be seen from far a distance! Even if you are not a fan of hiking, go and enjoy the view. In the small village, there are lots of souvenir shops to go and to eat for ridiculously low prices!
Tours to Take:
Thank you so much, Andrew, for the great post! Don't forget you can download Andrew's ebook for free by clicking here And if you are interested in submitting a guest travel post, please click here to tell me more about your idea. You don't have to be a writer or blogger! I have opened this section up to anyone who wants to share a travel story or travel tips.