Moscow in Winter – 3 Day Itinerary for First-Timers
Wondering how to spend 3 days in Moscow, Russia during the winter? This itinerary is here to help!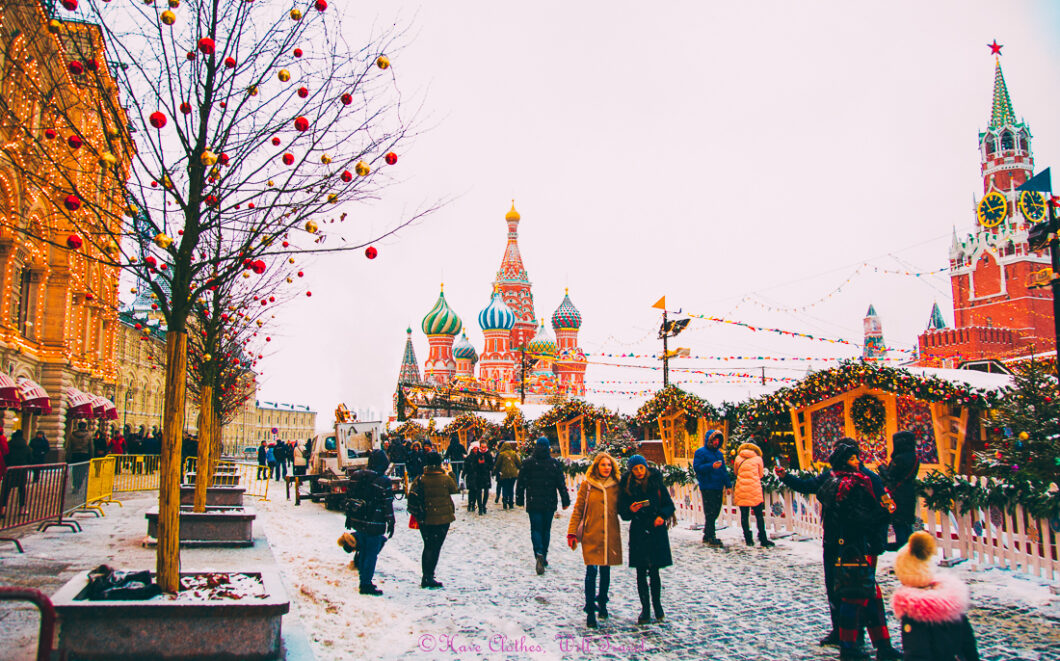 I know I'm beginning to sound like a broken record at this point, but I can't help it! Visiting Moscow, Russia during the winter is SO worth being a little cold to experience.
Besides, when you think of Russia – do you think of hot summer days spent in shorts and sandals? Of course not. You imagine snowstorms, fur coats and icicles hanging from people's faces. (Granted, Moscow is cold… but a lot of the extreme weather we are picturing is usually from more northern parts of Russia… and Siberia.)
Moscow is absolutely stunning in the winter. And, of course, there are also going to be far fewer tourists during the winter too.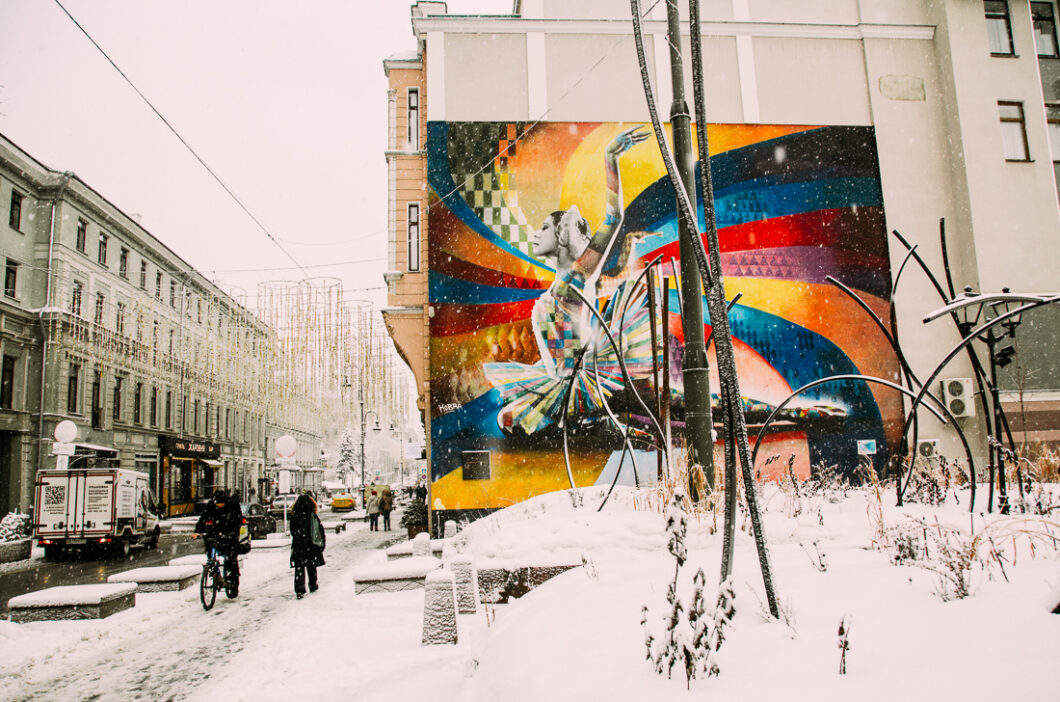 I was fortunate to have a little over a year to spend experiencing Moscow. However, if you only have 3 full days to spend in Moscow during the winter – this itinerary is sharing the best things to do in Moscow in 3 days and how to make the most of your time here. Enjoy!
How to Spend 3 Days in Moscow During the Winter – The Ultimate Itinerary
Day 1 – The Kremlin + Red Square + Christ the Savior + The Bolshoi Theatre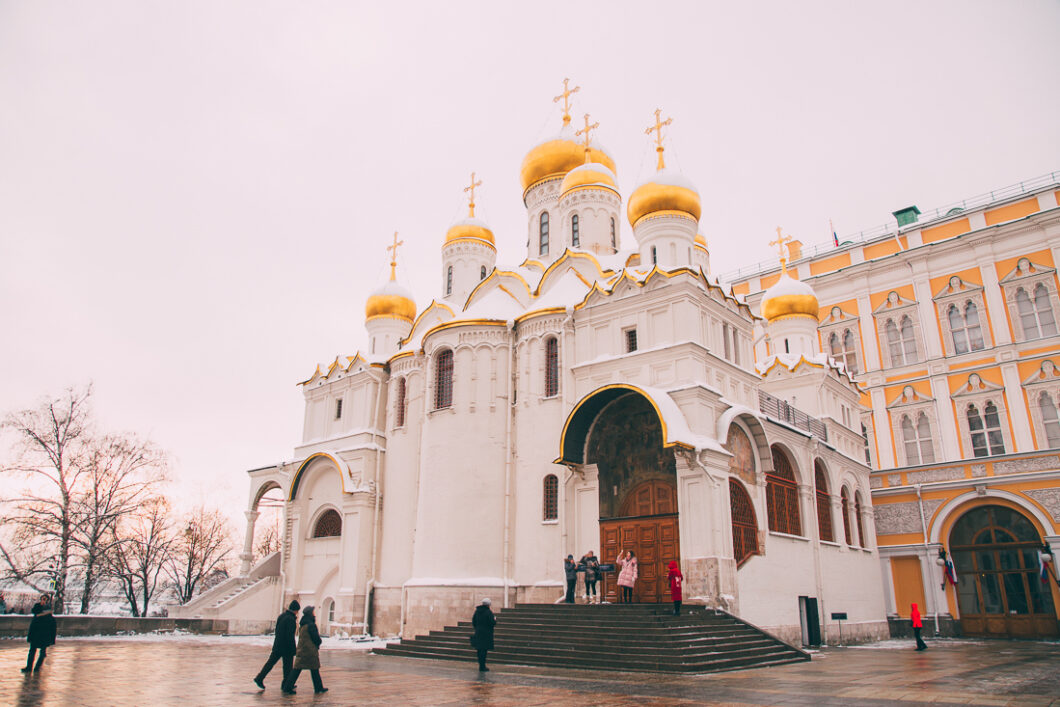 Go Inside The Kremlin
The Kremlin is a fortified complex in the heart of Moscow. Inside there are five palaces, four cathedrals, and an enclosing wall. The Grand Kremlin Palace is also located inside, which is the official residence of Russia's president…like The White House. (However, he doesn't actually live there.)
Visit Red Square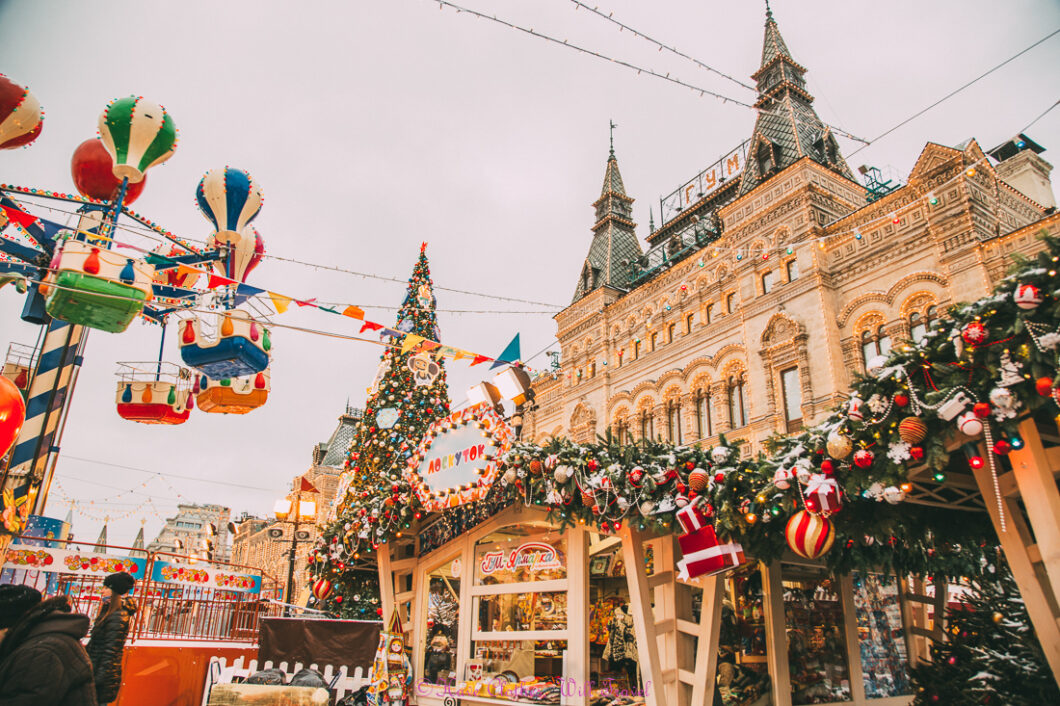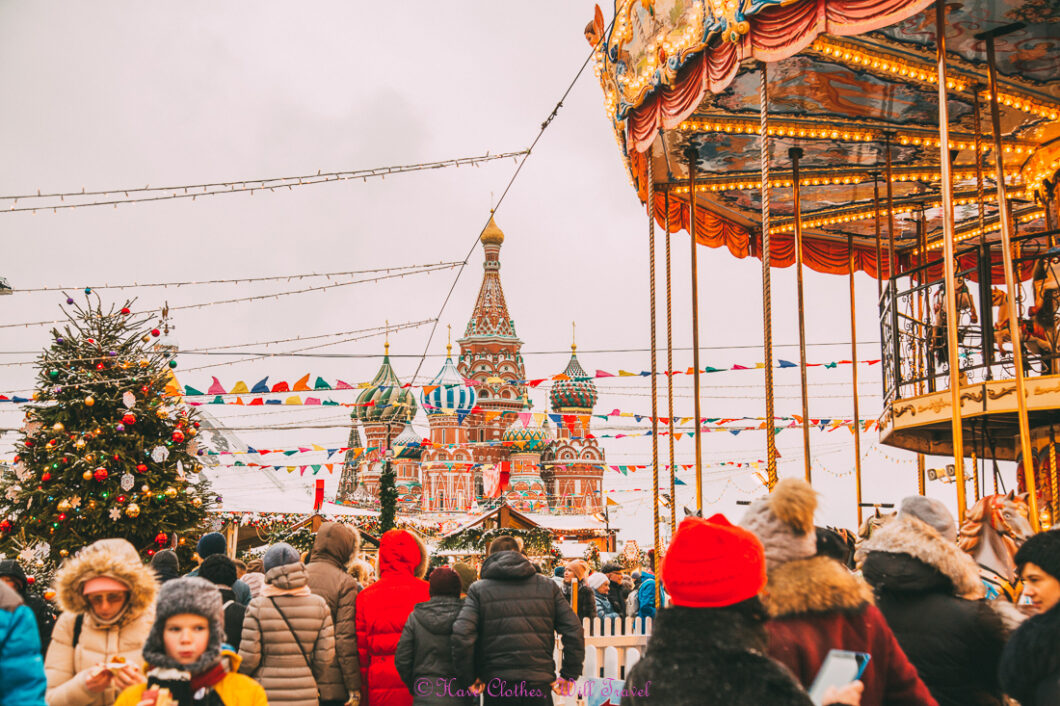 Red Square is the famous city square in Moscow. Here you'll find St. Basil's Cathedral, the GUM Mall and many museums… plus, Lenin's Mausoleum. From the last weekend in November to about the first weekend in February, Red Square also hosts an ice skating rink and a Christmas Market. It's so magical to see!
Visit Christ the Savior Cathedral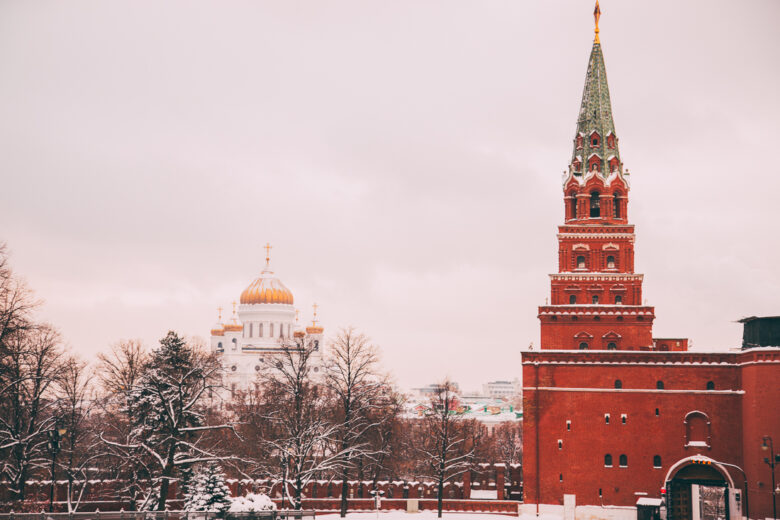 This beautiful white and gold cathedral was actually demolished by Stalin in the 1930s…and turned into a public swimming pool. Then, in 1994 the mayor of Moscow erected a new Christ the Saviour Cathedral in its place. It's beautiful to see, and only takes around a 1/2 hour to tour inside. (For women – be sure to have a scarf or hat to cover your head with.)
See a Show at the Bolshoi Theatre or Tour the Bolshoi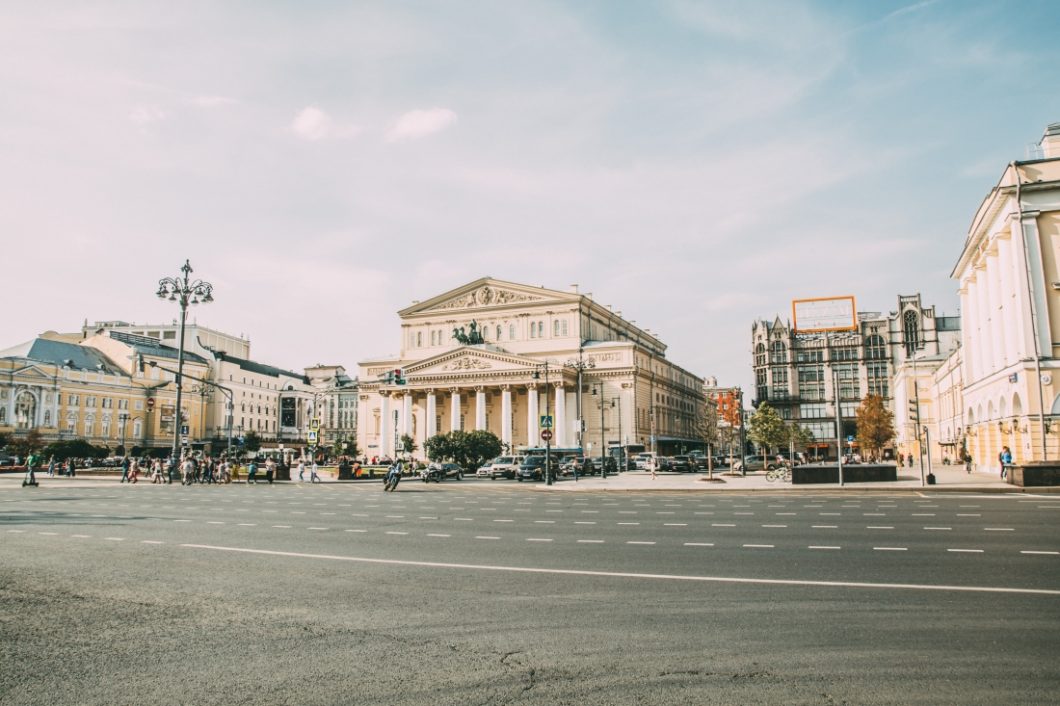 I highly recommend attending a Ballet performance at the Bolshoi Theatre, if you have the time and the budget to do so. (If you're going to be here during Christmas and New Year's, when the ballet is performing "The Nutcracker" – get tickets ASAP. They sell out very quickly.)
Or, if you would rather not attend a performance, you can still do a tour of the Bolshoi Theatre. The schedule for these tours changes frequently, though. Be sure to check the Bolshoi link below before planning your visit.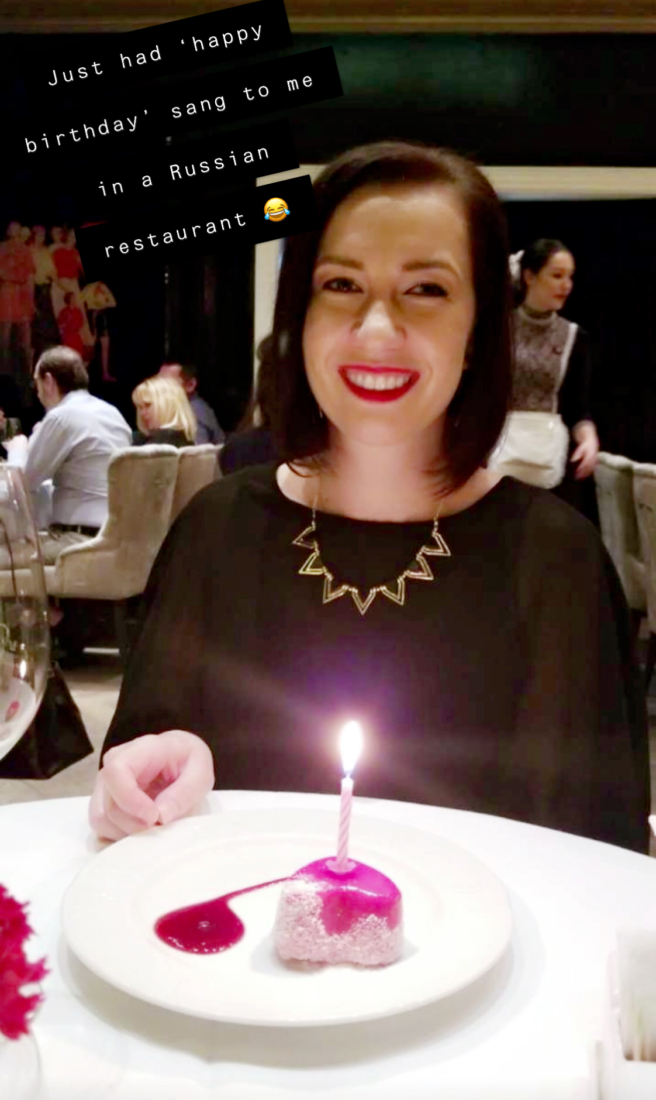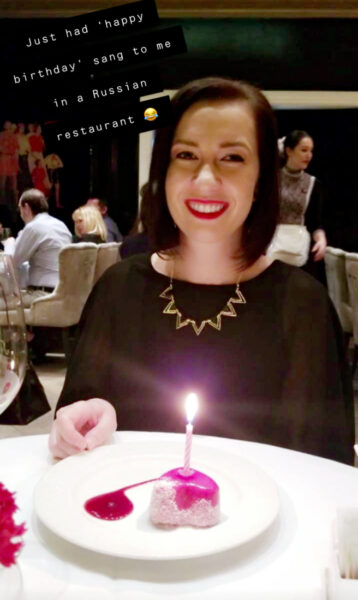 Evening dining suggestions #1 – Grand Cafe Dr. Zhivago
Grand Cafe Dr. Zhivago's is located very close to the Bolshoi and is a fine dining restaurant in Moscow with reasonable prices. It also has a fantastic view of the Kremlin. (I do suggest calling ahead to make a reservation – at least 1 week in advance. This place books quickly!)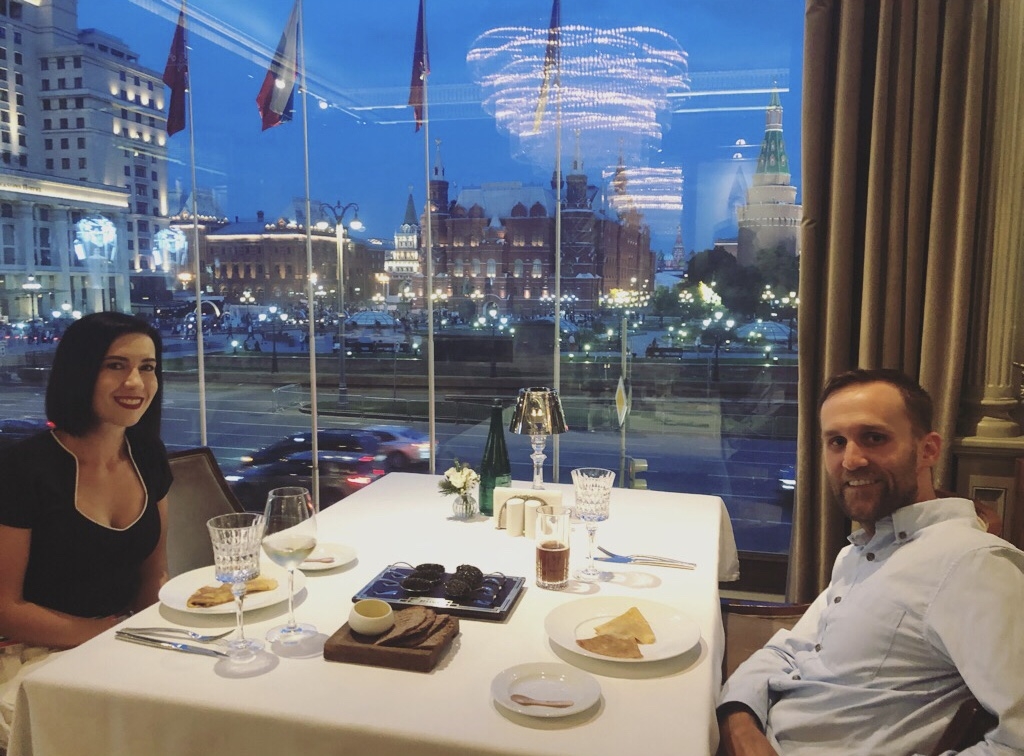 Evening dining suggestions #2 – Beluga
Beluga is fine dining and located directly above Grand Cafe Dr. Zhivago's. I, personally, enjoyed dining here more (the staff was WAY better and it was less crowded), and your view of the Kremlin is even better. However, the prices reflect this. This restaurant is quite expensive (but worth it). I do also suggest doing one of their caviar tastings while here as well. (You can't come to Moscow and not try caviar!)
*Note – there is a "Beluga Caviar Bar" located in the GUM mall. Be careful not to get the two restaurants confused!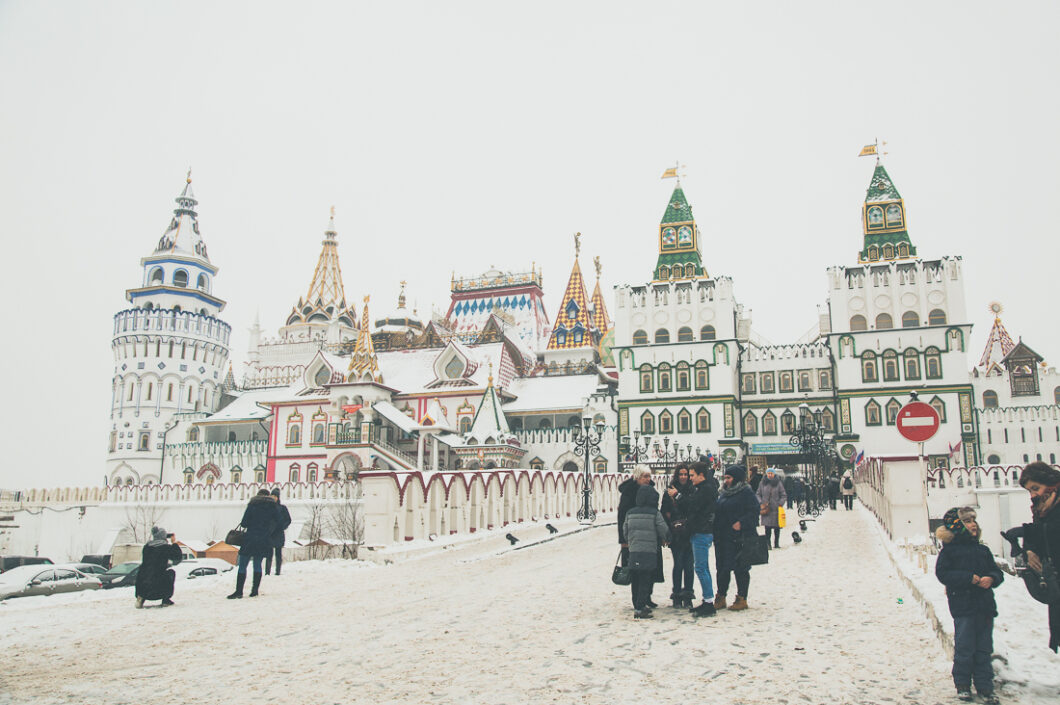 Day 2 – Izmailovsky Market and Banya
The Izmailovksy Market
The Izmailovksy Market is a MUST if you are going to Moscow. It's the best spot in the city to buy souvenirs. But even if you're not interested in purchasing souvenirs, it's still worth a few hours of your time to simply wander through. (There is even a Museum of Vodka inside.)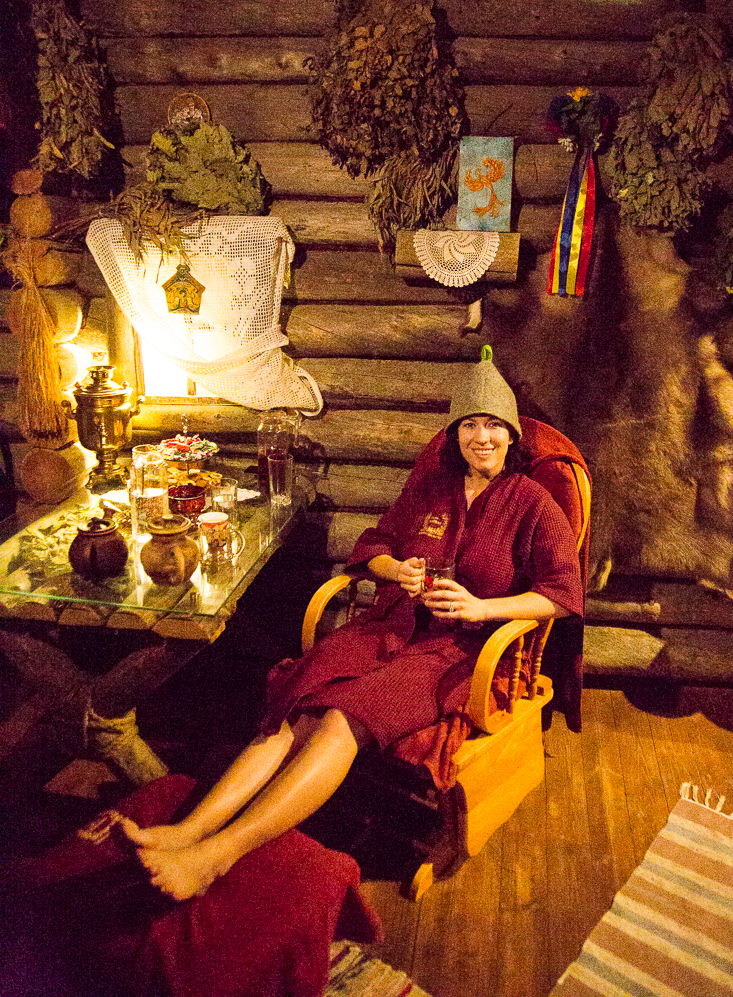 Banya!
After you're nice and cold from wandering around the Izmailovsky market – head to a banya! A Russian banya is similar to a sauna. The biggest difference, though, is that a "banya" has high levels of humidity in it, while a sauna will have dry air. They've been a part of Russian life for over a thousand years. Winter is the perfect time to experience this Russian tradition!
Evening Dining Suggestions – #1 Mari Vanna
After a day of walking through the market and experiencing a banya – you're going to be famished! This is the perfect night to get some hearty Russian food at Mari Vanna. This restaurant is cozy and relaxed and modeled after an old Russian home. (They even have the cutest cat who will come out to say hello to the guests! He's pictured above.) I recommend getting the Borsch, Beef Stroganoff and their dumplings.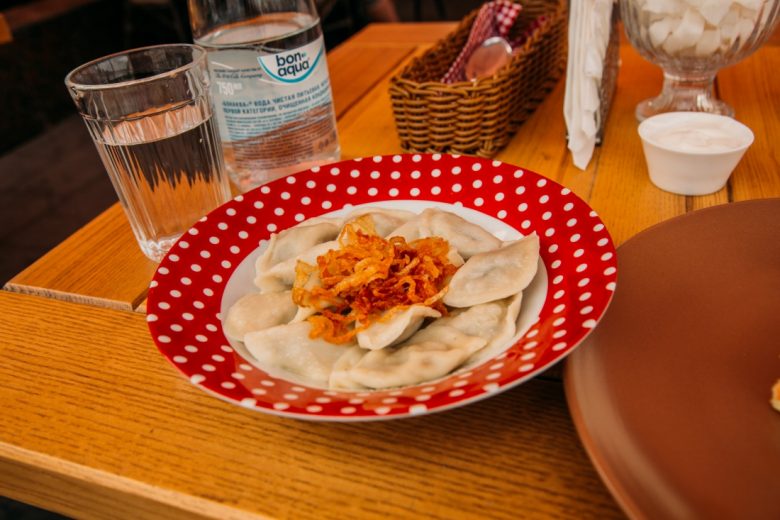 Evening Dining Suggestion – #2 Varenichnaya №1
Varenichnaya №1 is actually a popular chain of restaurants in Russia that serves a variety of Russian food for very reasonable prices. I highly recommend stopping at one of their restaurants at least once during your time in Moscow. (And be sure to try their varenniki!)
Day 3 – *Multiple Options!
Metro Tour / Bunker 42 / Tank ride / Museum of Cosmonautics / Star City / Art Museum
*Metro Tour
This day I'm going to offer several different suggestions based on your preferences… but one way or another, you NEED to do a metro tour. Moscow's metro system is simply gorgeous! This could also be wedged into day #2, as you are likely going to be taking the metro to get to the market. However, you could take 1-2 hours to simply ride the metro on day #3, and see all of the best stations.
Option #1 Star City
Star City is where the cosmonauts train. Here you can see their training facilities, the simulators and the world's largest centrifuge. Until the 90s, this was a top-secret location, but now, you can tour it with a guide. You do have to apply to visit, though, at least 45 business days in advance. (I, personally, was never able to visit, as my application was denied. This was due to wanting to visit on Russian holidays as the facility is not open on weekends.)
Option #2 Tank Ride
Yes, you can ride a real Soviet tank in Russia! There are several different places to do so near Moscow. The one I did was on a T-34 Tank, and it also included shooting 10 blanks from the gun of your choice too. (I tried the AK-47.) And yes, I did this in fall when some friends were visiting – but they also do these rides in winter!
Option #3 – Visit the Museum of Cosmonautics + Bunker 42 + Metro Tour
Another option, if you're interested in learning about the cosmonauts but are unable to go to Star City (like me), then head to the Museum of Cosmonautics! The Museum of Cosmonautics is a museum dedicated to space exploration. It charts the history of the Russian space race and famous Russian cosmonauts and has an impressive variety of space equipment, suits…and even some famous taxidermied dogs. (You can also try "space food" while you're here!)
Bunker-42
Bunker-42 was once a top-secret, Soviet military complex. Stalin had commissioned it to be made after the United States created a nuclear bomb. 65 meters (or about 213 feet) underground, was the desired depth to protect Russia's top officials from a nuclear attack.
It became operational in 1954. Fortunately, it was never needed for its true purpose and was instead used as the command center of strategic bombers for nearly 30 years in Moscow. Now, it is a museum dedicated to the Cold War. It is a truly unique experience!
Metro Tour – you would also have enough time to do a metro tour with this option.
Option #4 Visit the Pushkin Museum of Fine Arts + the Tretyakov Gallery + Subway Tour
The Pushkin Museum of Fine Arts has some of the best European art in Russia. And at the Tretyakov Gallery, you'll find the world's most comprehensive collection of Russian art and icons. *Each museum will require roughly a few hours to tour.
Restaurant Recommendation for the Evening – #1 Cafe Pushkin
Cafe Pushkin is an antique-filled dining room of a nobleman's house, with formal service & a typically Russian menu. It's a fun experience with some of the best service I have experienced in Moscow! But I do advise making a reservation a day or two in advance, as it can get very busy (at least on weekends).
Restaurant Recommendation for the Evening – #2 Turandot
Turandot is a few doors down from Cafe Pushkin…. and it is one of the fanciest restaurants I've ever dined at! The food is also unique and fantastic. We ate here a few times whenever friends and family visited – and the food never disappointed. However, be prepared, while the food and ambiance are great… we never had a very good service experience here. The waiters and waitresses were always "so-so."
Where to Stay in Moscow
Luxury Stays:
These hotels are top-notch and are in the best spots in the city! Obviously, the prices reflect this.
Centrally located hotels that are less expensive:
These hotels have great locations and will be within walking distance of many attractions. However, many of the hotels mentioned below are quite dated. So, be aware of that before making your booking.
My Personal Favorite Hotel:
Getting Around in Moscow
If anyone has any questions at all about visiting Moscow, please feel free to reach out in the comments section at the end of this post or send me an email at [email protected]
Travel Insurance
It's a good idea, no matter where your adventure takes you, to have travel insurance. You never know what might happen! Whether you get sick before your trip and can't go, or you become sick or injured while on your adventure – being covered with travel insurance is a must. Some credit card companies do provide this service (check with yours), or you can get a quote from companies such as Squaremouth to find the best plan for you and your adventure. (This is the company I, personally, use. They are even recommended by Forbes!) To get a free quote, click here.
Visa Requirements
To check if your country requires a Visa for traveling to Russia, click here. If you are from the United States you NEED a visa. Click here for information on how to obtain one.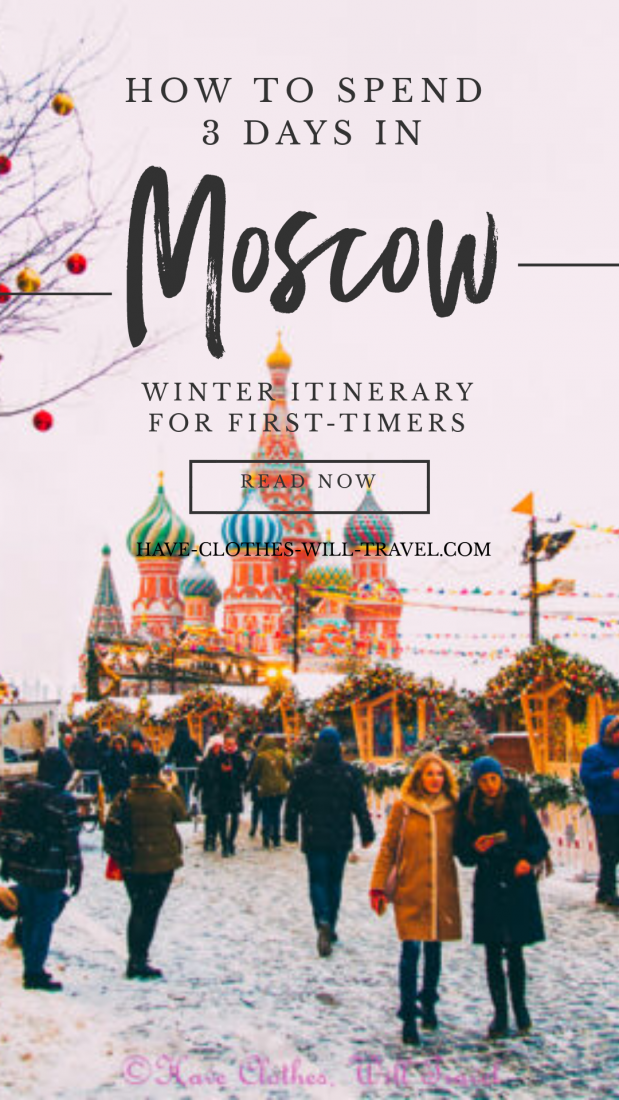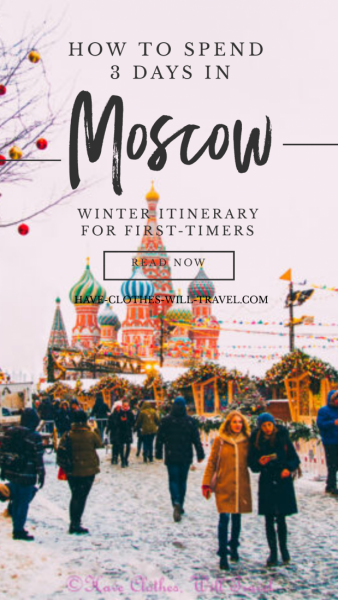 *Disclosure: some of these links are affiliate links. Meaning, if you click a link and make a purchase, Have Clothes, Will Travel gets a very small commission at no extra cost to you. Thank you for supporting the brands that make this blog possible! I am also a participant in the Amazon Services LLC Associates Program, an affiliate advertising program designed to provide a means for us to earn fees by linking to Amazon.com and affiliated sites.