30+ Best Things to Do in Moscow, Russia by a Resident of Moscow
As someone who has had the pleasure of living in Moscow, Russia, I'm finally writing my list of the top things to do in this incredible city. From visiting gorgeous onion-domed cathedrals to exploring secret underground nuclear bunkers to sweating it out at a Russian "banya" and more… this list has a little something for everyone!
When I found out I was moving to Moscow, Russia (as a US citizen), honestly, I was terrified. Everything I had heard about Moscow, Russia prior to moving here made this city sound incredibly dark and dangerous. Fortunately (at least nowadays), that couldn't be further from the truth! Moscow is a beautiful cosmopolitan city with amazing restaurants, history everywhere you look, and it's surprisingly easy-to-navigate for an English-speaker.
While there are thousands of things to do in Moscow, I'm only sharing the things I've personally done in this city and have enjoyed (as well as those who have come to visit me in Moscow). Enjoy, and please let me know if you have any questions about visiting Moscow in the comments section at the end of the post! (You can also read my tips for how to get around the city and where to stay, at the end of this post.)
30+ Best Things to Do in Moscow, Russia by a Moscow Resident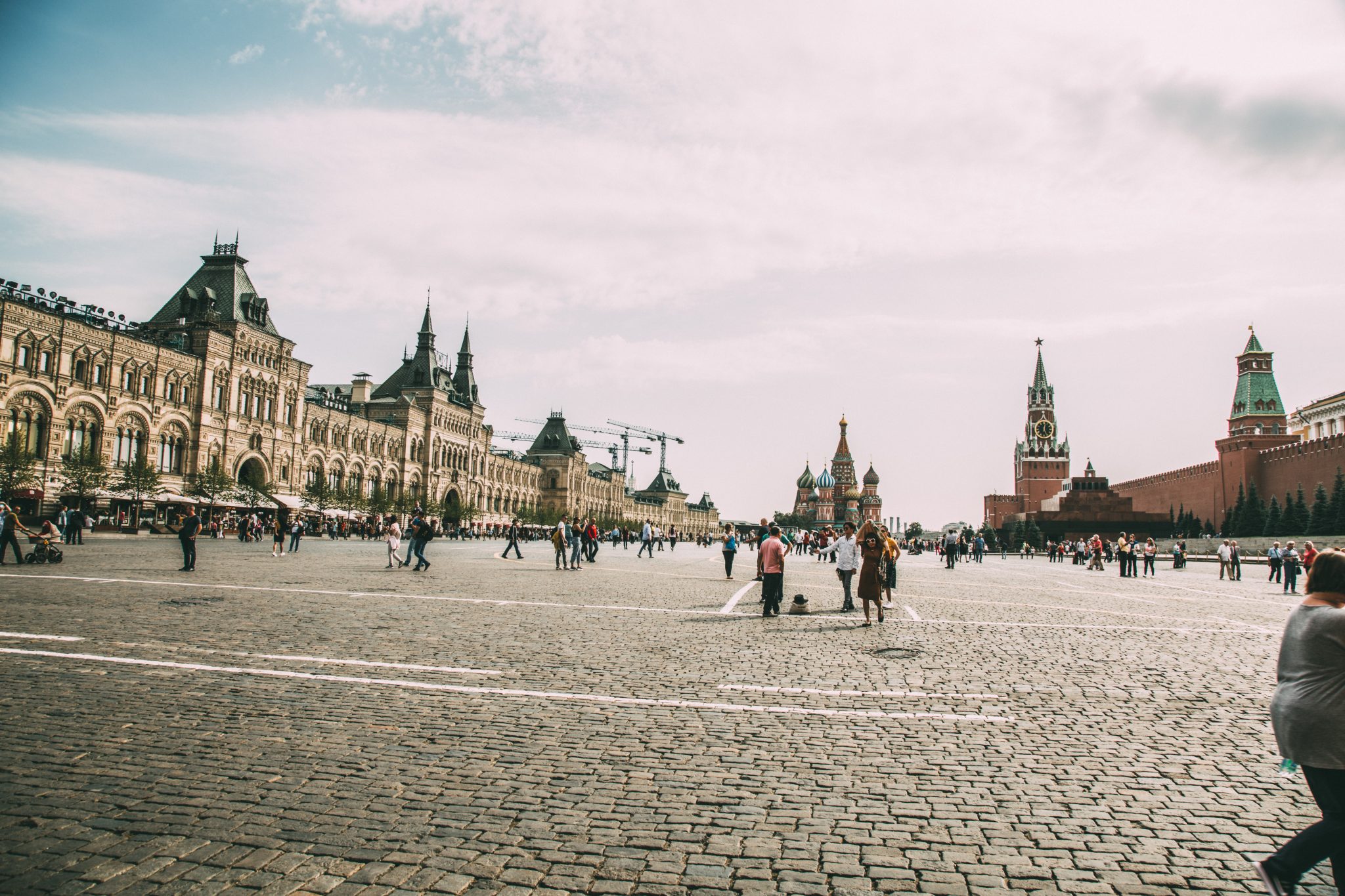 1.) Visit Red Square
The most famous city square in Moscow is Red Square. Its origins date to the late 15th century, and it is home to some of the country's most important landmarks. The square is closed to traffic and filled with fellow travelers marveling at the sights. During the day (especially in the summer) is when it is the busiest. However, it does tend to quiet down once the sun goes down. I highly recommend walking through Red Square both during the day and at night.
2.) Admire St. Basil's Cathedral
Once arriving in Red Square, you'll first notice the magnificent onion domes of St. Basil's Cathedral. St. Basils Cathedral is one of the most iconic sites in all of Russia. This whimsical structure looks as though it came straight out of a fairytale or Disney World. In reality, St. Basil's Cathedral was constructed between 1550 and 1560. The Cathedral does hold services, and you can also go inside St. Basil's Cathedral if you purchase a ticket.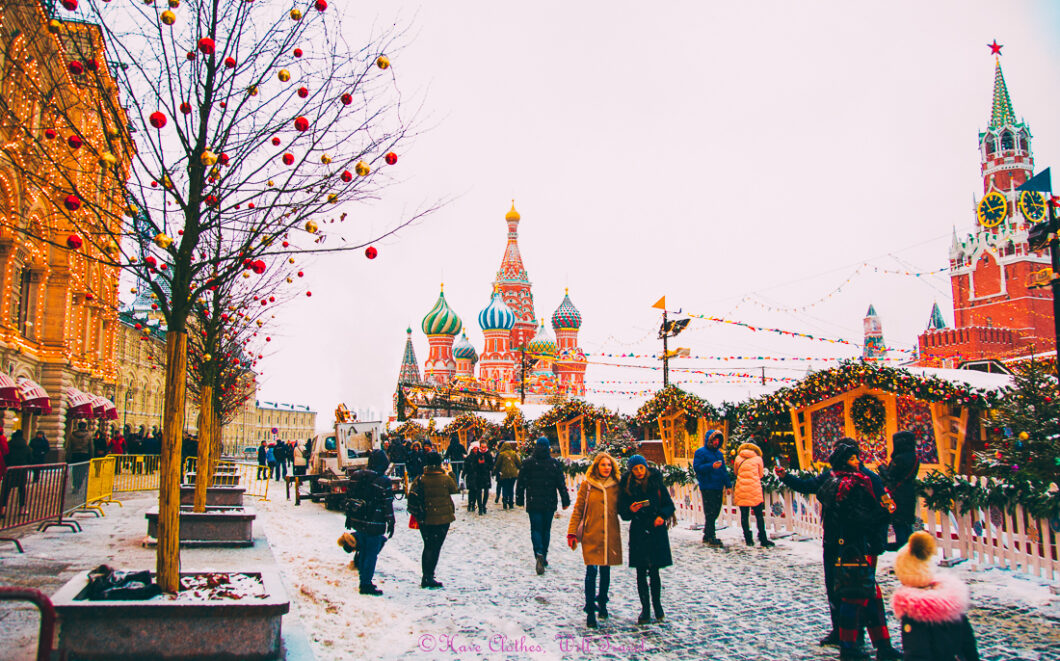 3.) Explore Cathedral Square Inside the Kremlin
The Kremlin is a fortified complex in the heart of Moscow. Inside there are five palaces, four cathedrals, and an enclosing wall. The Grand Kremlin Palace is also located inside, which is the official residence of Russia's president…like The White House. (However, he doesn't actually live there.)
There are three cathedrals facing each other in Cathedral Square: the Cathedral of the Dormition, the Cathedral of the Archangel, and the Cathedral of the Annunciation. One of the tallest structures in the square (and formerly in all of Russia) is Ivan the Great Bell Tower. You'll also see Tsar Cannon and Tsar Bell – the biggest cannon and bell in the world. (Tickets are required for you to enter Cathedral Square.)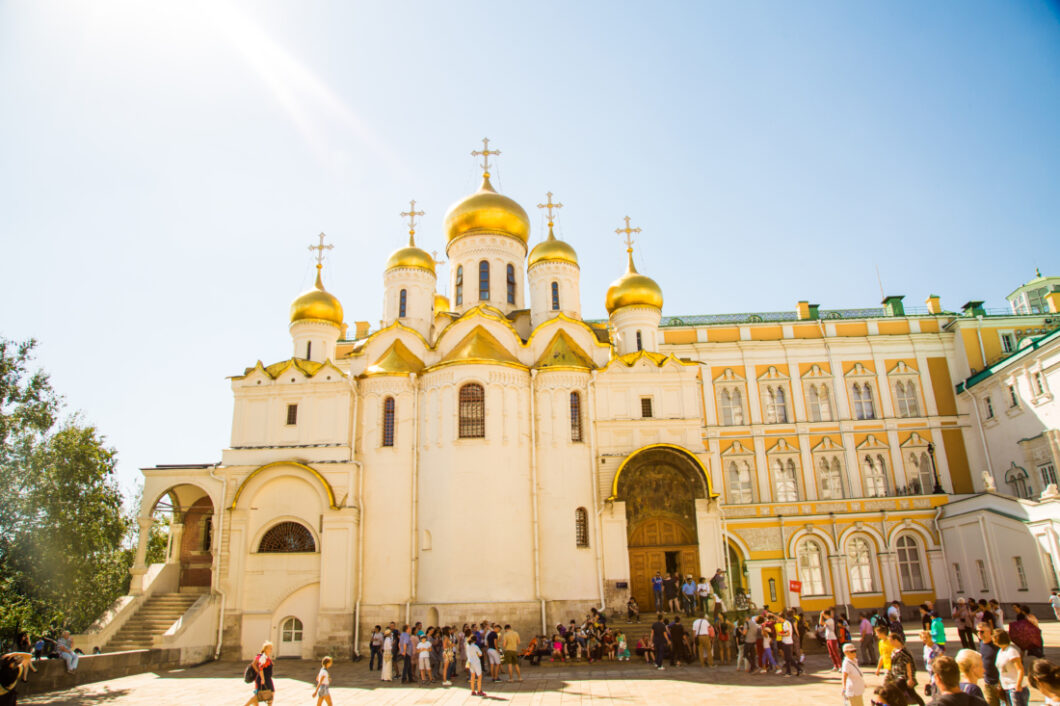 4.) Don't Miss the Kremlin Armoury! (One of the Oldest Museums in Moscow.)
In my opinion, the Kremlin Armoury is the most impressive part of the Kremlin. The name suggests it would be filled with weapons and such. While that does make up some of the displays, the rest consists of incredible jewels and ornate gifts..and of course, the incredible Faberge eggs collection. There are even dresses displayed which Catherine the Great wore and the carriages she had used. (Seriously, there's a whole room dedicated to carriages inside the Armoury – it's incredible.) You can also see thrones used by tsars throughout the centuries. No photos are allowed but take my word, this is a must-see in Moscow!
5.) See Lenin's Mausoleum
Lenin's Mausoleum, also known as Lenin's Tomb, is located in Red Square. It's a mausoleum that currently serves as the resting place of Soviet leader Vladimir Lenin. His preserved body has been on public display there since shortly after his death in 1924. (Lenin resembles more of a wax figure than a well-preserved body – it's an interesting and rather controversial thing to see.)
The tomb is free to visit, but it's only open from 10 am – 1 pm, Tuesday – Saturday.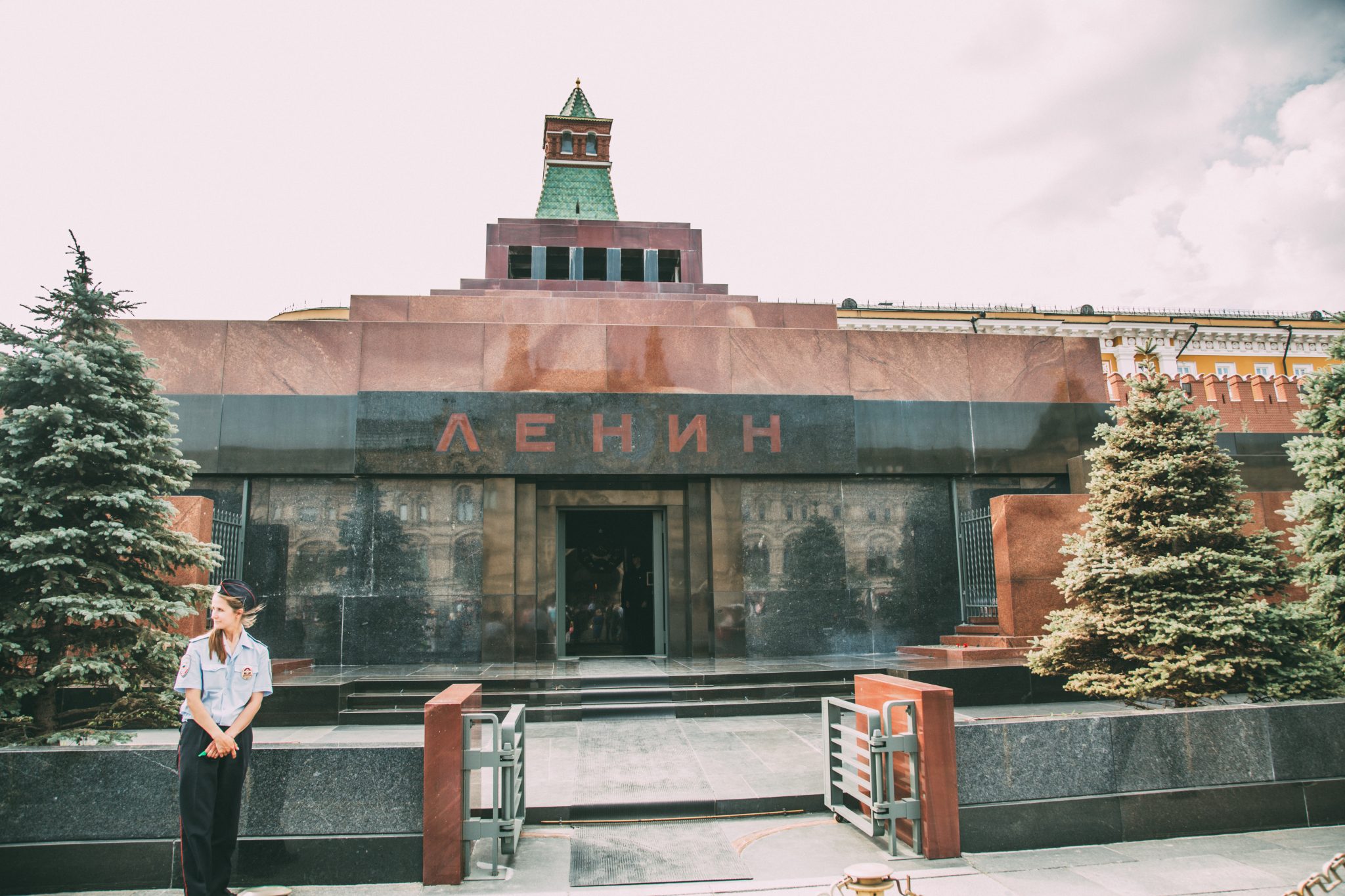 6.) Enjoy a Show at the Bolshoi
Seeing a performance at the Bolshoi Theatre in Moscow should definitely be at the top of your Moscow bucket list! This historic theatre holds some of the world's best ballet and opera performances. If possible, I highly recommend seeing a ballet performance on the Historic Stage. (If you're visiting during Christmastime – The Nutcracker ballet performance is, hands down, the best performance I've seen in my life.) Also, book your tickets in advance, as they can sell out quickly – especially for popular performances such as The Nutcracker or Swan Lake.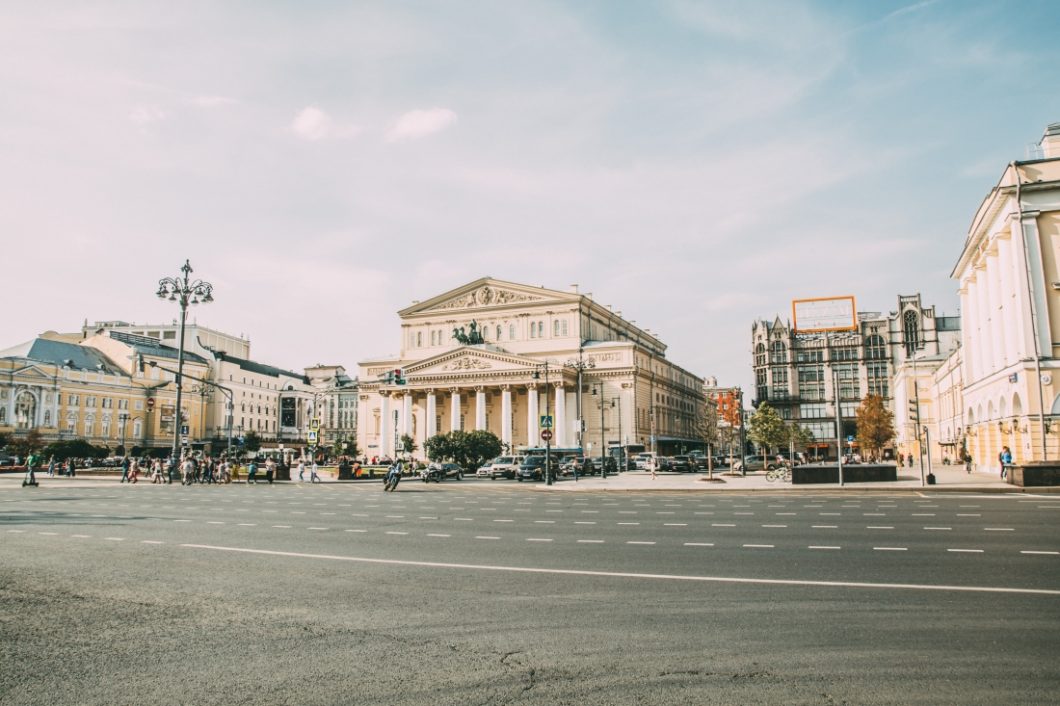 7.) Tour the Bolshoi Theatre
If seeing a performance at the Bolshoi Theatre doesn't work out, another option is to take a tour of the Bolshoi Theatre. Tickets are purchased on the day of the tour at the ticket office of the Historic Theatre.
8.) Shop/Window Shop at the GUM mall
The GUM Mall is located in Red Square as well, and is Moscow's most iconic department store. It's worth a stroll through as the inside is quite pretty and there are more than 150 stores to look through. However, the stores inside are on the pricey end of the spectrum – such as Gucci, Prada, Louis Vuitton, etc. (This is a place where I enjoy window shopping!)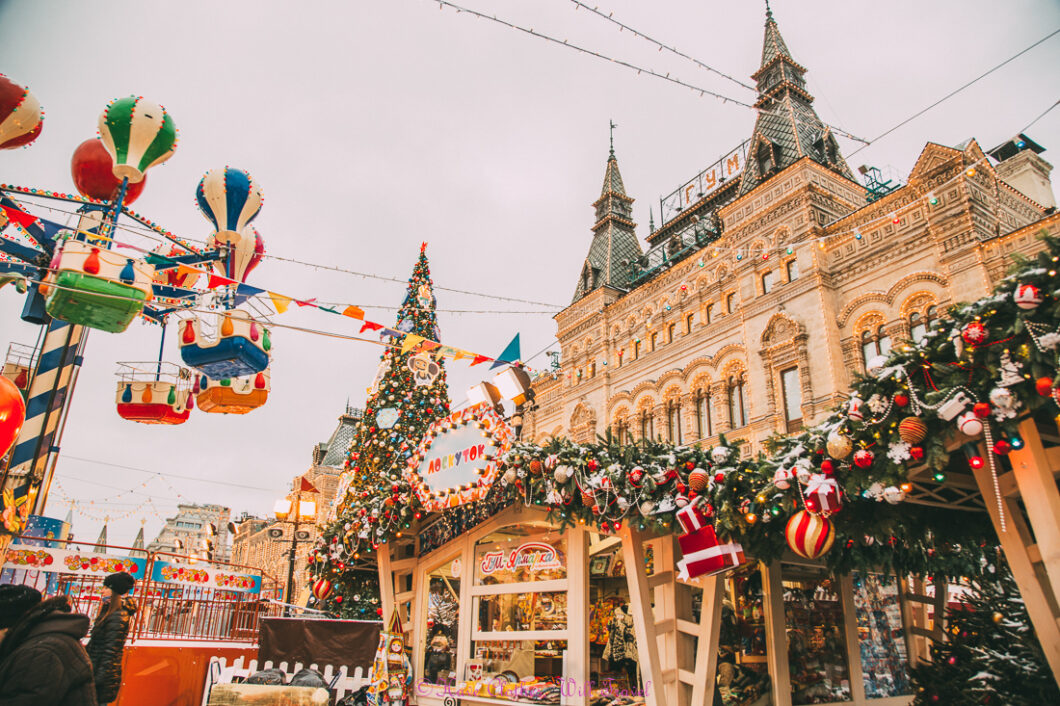 9.) Shop at Okhotny Ryad & Enjoy Its Expansive Food Court
Okhotny Ryad is a mall that is also located in Red Square. However, this one is located underground. You can enter it via Alexander's Garden or there is also an entrance in front of the Four Season's Hotel in Red Square.
This mall is more budget-friendly and has a great food court! (Perfect to stop here for a quick bite to eat after touring the Kremlin or Red Square.) In this mall. you'll find a mix of Russian designers and local Moscow designers, as well as your normal mall stuff such as The Body Shop, Billabong and Mango. (I really enjoy shopping here!)
10.) Bargain at Izmailovksy Market
The BEST place to buy your Russian souvenirs, though, is Izmailvosky Market. It's located just outside the city center and is easy to get to via the metro. The prices here are a fraction of what you'll pay in the city center for the same souvenirs… and you can barter! Even if you aren't a fan of shopping, I can assure you that you'll enjoy visiting Izmailovsky Market. It's a unique Moscow experience to simply walk and look through the various stalls. There is also plenty of food and beverage stands to choose from here.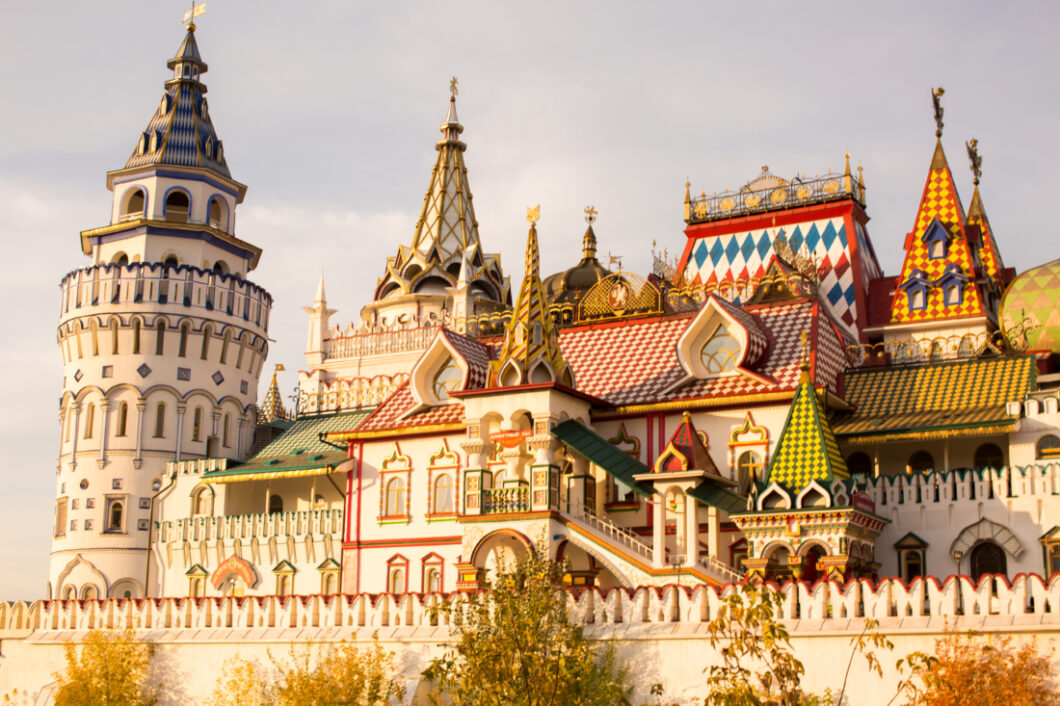 11.) Try the Vodka Museum (Inside Izmailvosky Market)
When you think of Russia, you can't help but also think "vodka." Russians and vodka have a longstanding history with one another. And the Vodka Museum in Moscow is here to shed some more light on this history! (Plus, there are inexpensive vodka tastings here…need I say more?)
If you have an hour to spare when you're at Izmailvosky Market, you can pop into the museum for a tasting and an audio tour!
12.) Take a Metro Tour
As crazy as it may sound, Moscow's Metro is so beautiful it absolutely deserves its own tour. You can visit scores of stations and be blown away by each station's unique architecture. There are over 200 subway stations in Moscow, so it is certainly worth having a plan before you go. (The majority of the famous stations are on the Brown Line.)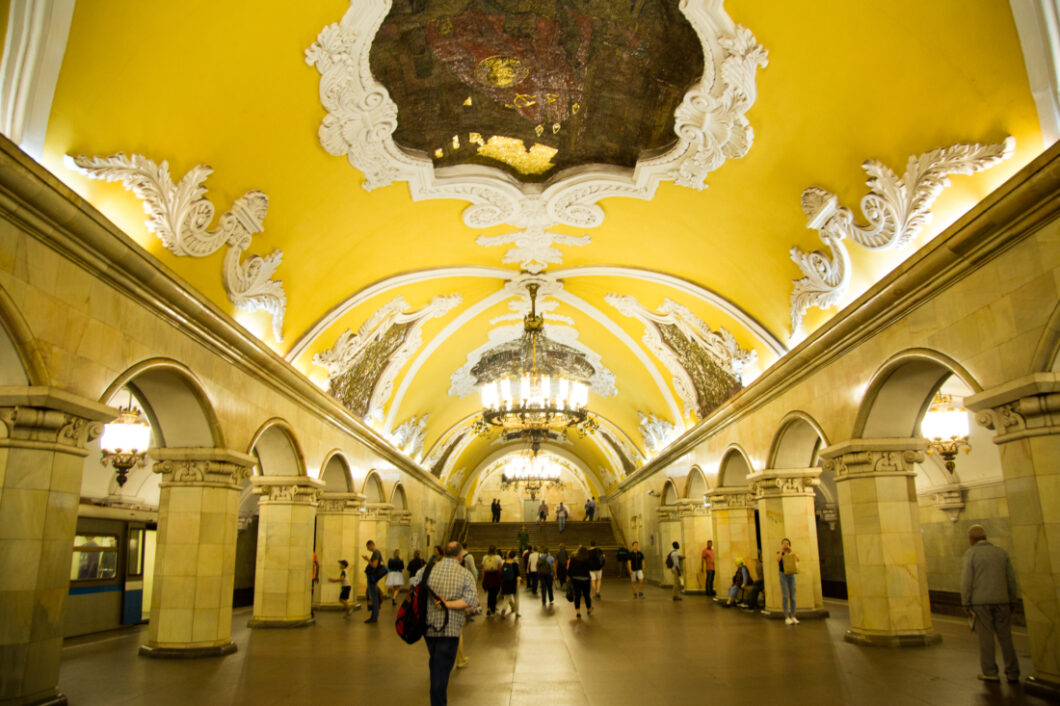 13.) Admire the Cathedral of Christ the Saviour
The Cathedral of Christ the Saviour is one of my favorite places in Moscow. The exterior of the cathedral is opulent and stunning. It's also located next to the Moskva River which is a lovely area to walk during the summer.
The inside of The Cathedral of Christ the Saviour is beautiful as well, and it's free to enter. (The viewing platform you can climb to on top of the cathedral does charge a small fee, though.)
Note: the security will turn you away from visiting the inside if you are not properly dressed (ask my husband!) – no shorts for men, and no short skirts for women.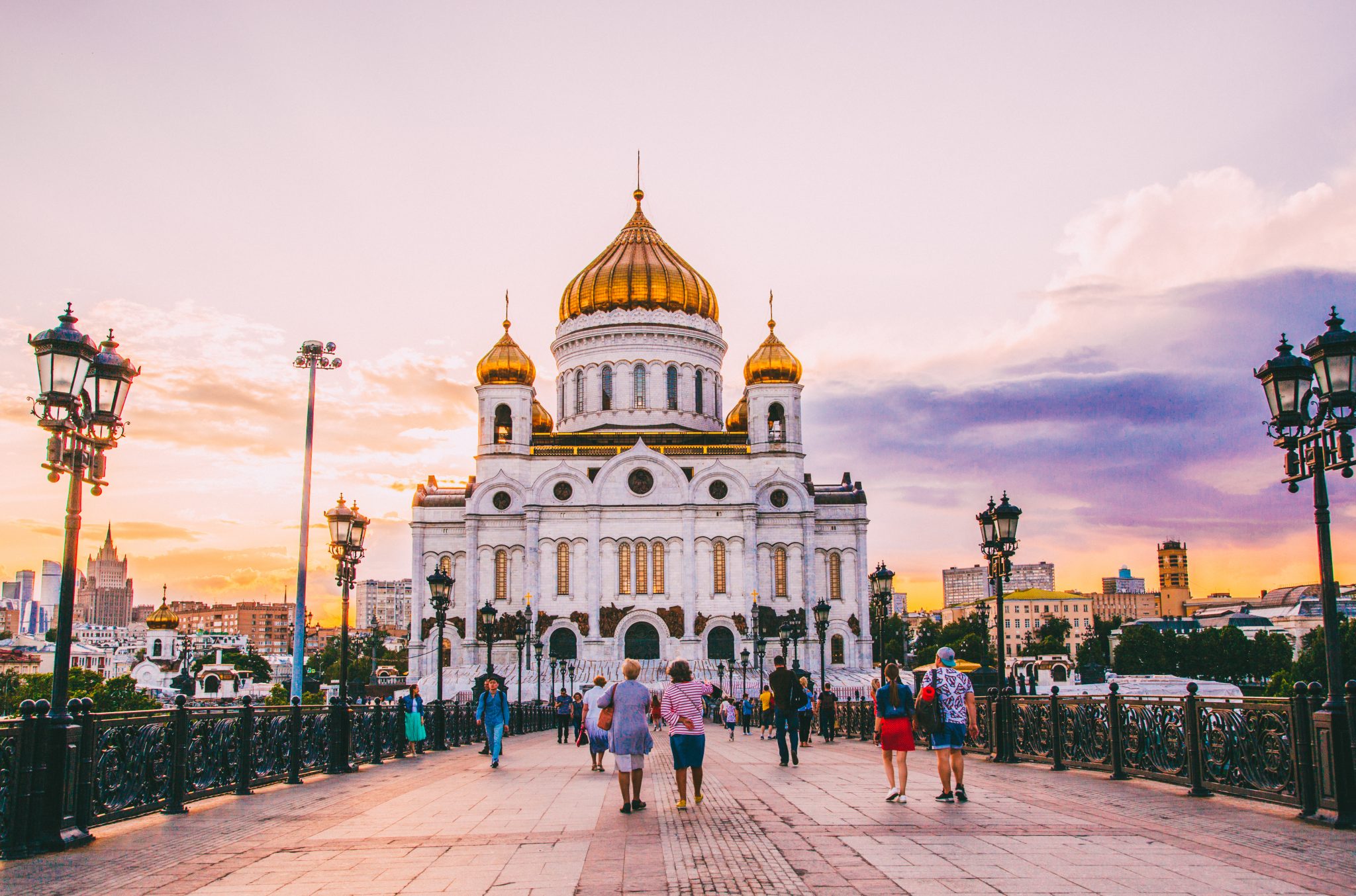 14.) Stroll Through Gorky Park
While you're over by Christ the Saviour, you can also take a walk through Gorky Park! (They're quite close to each other.) Here you can enjoy a leisurely stroll along the river, or rent a bike and really explore this expansive park! There are also many of lovely little places to grab a bite to eat in Gorky Park. It's a great way to spend a warm summer afternoon. (However, if you visit in winter, Gorky Park also has an incredible ice skating rink.)
15.) Experience a Russian Banya
I can't recommend visiting a Russian Banya enough! This is one of my most memorable Moscow experiences (and any guest who has visited me here as said the same). In short, a banya is similar to a sauna. The biggest difference, though, is that a "banya" has high levels of humidity in it, while a sauna will have dry air. They've been a part of Russian life for over a thousand years!
I recommend going to a public banya for the most authentic experience. I specifically recommend Sanduny Banya – as it is the oldest and most luxurious banya in Moscow. Plus, it's conveniently located in the city center, not far from Red Square. I also recommend Banya Zhivica if you would like a private banya experience.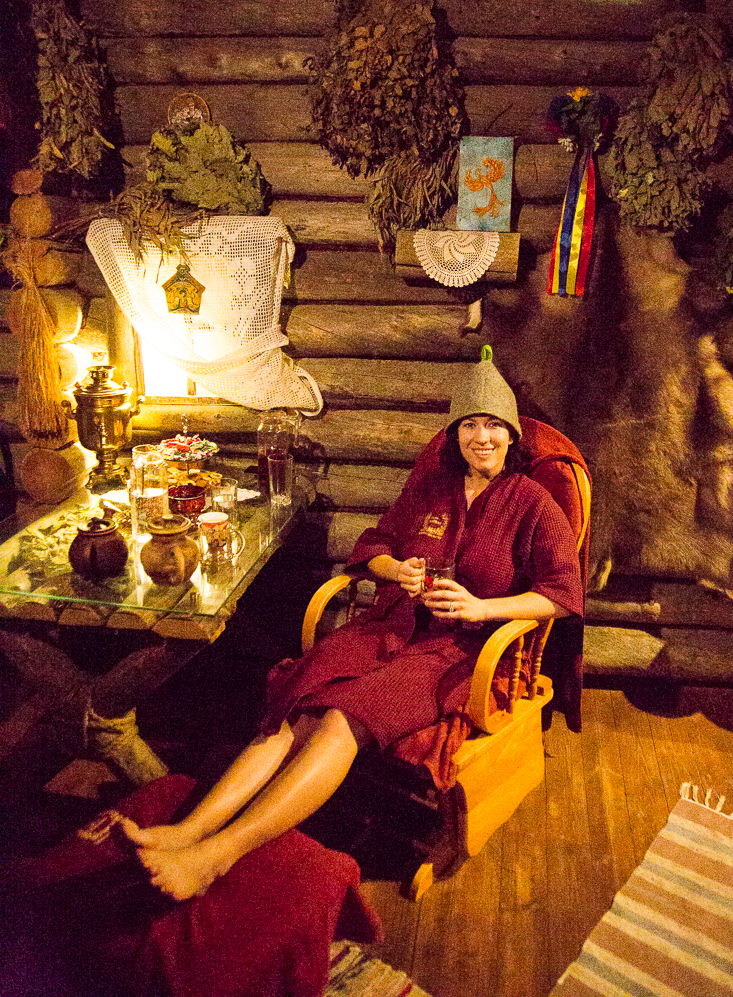 16.) Walk Down Old Arbat Street
Arbat is a pedestrian street just west of the Kremlin, and it's the most famous street in Moscow. Here you'll find many street performers, shops, cafes and souvenirs galore. Arbat is definitely worth walking down, however, I recommend buying your souvenirs at Izmailovsky Market (#10 on this list), and there are far better restaurants in Moscow on this list here than you'll find on Arbat Street.
17.) Sample Russian Cuisine!
Speaking of food, you can't come to Moscow and not try some traditional Russian cuisine!
Some of the best Russian food and drinks to sample on your visit here, are: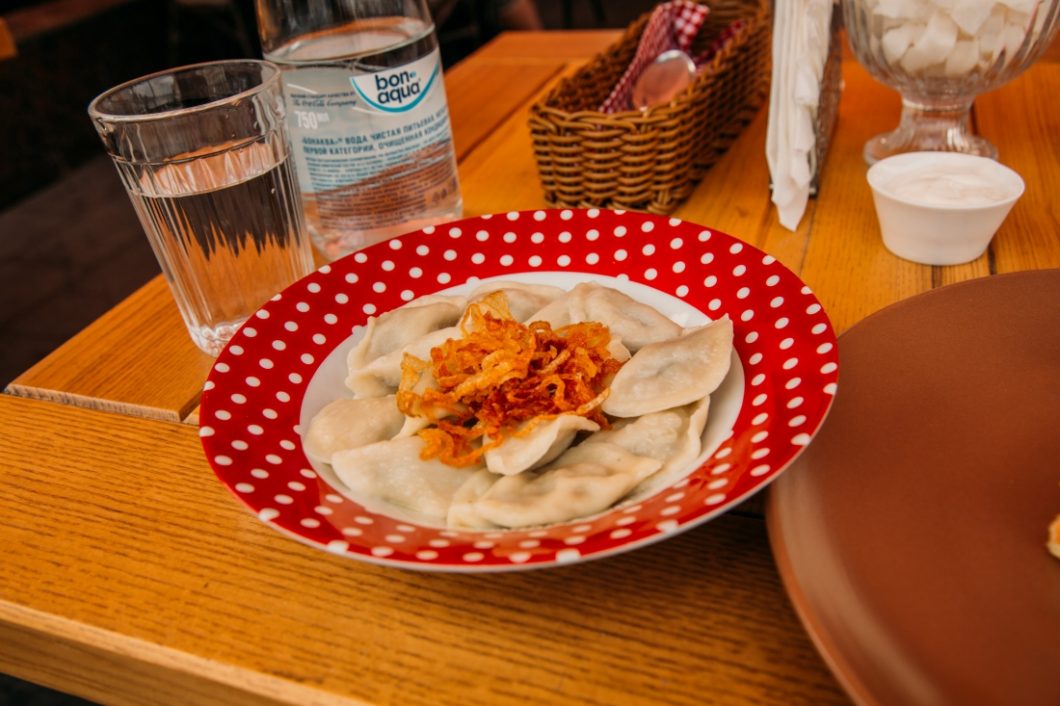 18.) Take "A Gentleman in Moscow" Tour of the Metropol
If you haven't read the book "A Gentleman in Moscow" by Amor Towles, stop what you're doing and find yourself a copy of it! It's such a good book. While the book is historical Russian fiction, the places mentioned in the book are very real. The most important place is the "Metropol Hotel." This is where almost the entire book takes place. You can take your very own tour of the Metropol Hotel while you're in Moscow and relive scenes from it!
19.) Go Into the Depths of the Top Secret Bunker-42
Bunker-42 was once a top-secret, Soviet military complex. Stalin had commissioned it to be made after the United States created a nuclear bomb. 65 meters (or about 213 feet) underground, was the desired depth to protect Russia's top officials from a nuclear attack.
It became operational in 1954. Fortunately, it was never needed for its true purpose and was instead used as the command center of strategic bombers for nearly 30 years in Moscow. Now, it is a museum dedicated to the Cold War that you can tour. It is a truly unique experience!
20.) Visit Victory Park
Victory Park (aka Park Pobedy) in Moscow is home to 13 unique memorials, more than 300 pieces of weaponry, the largest flower clock in the world, 13 restaurants, a synagogue, a mosque, and an Orthodox chapel. It's quite an interesting mix worth seeing if your schedule allows. (Those interested in World War II history will especially enjoy visiting here.)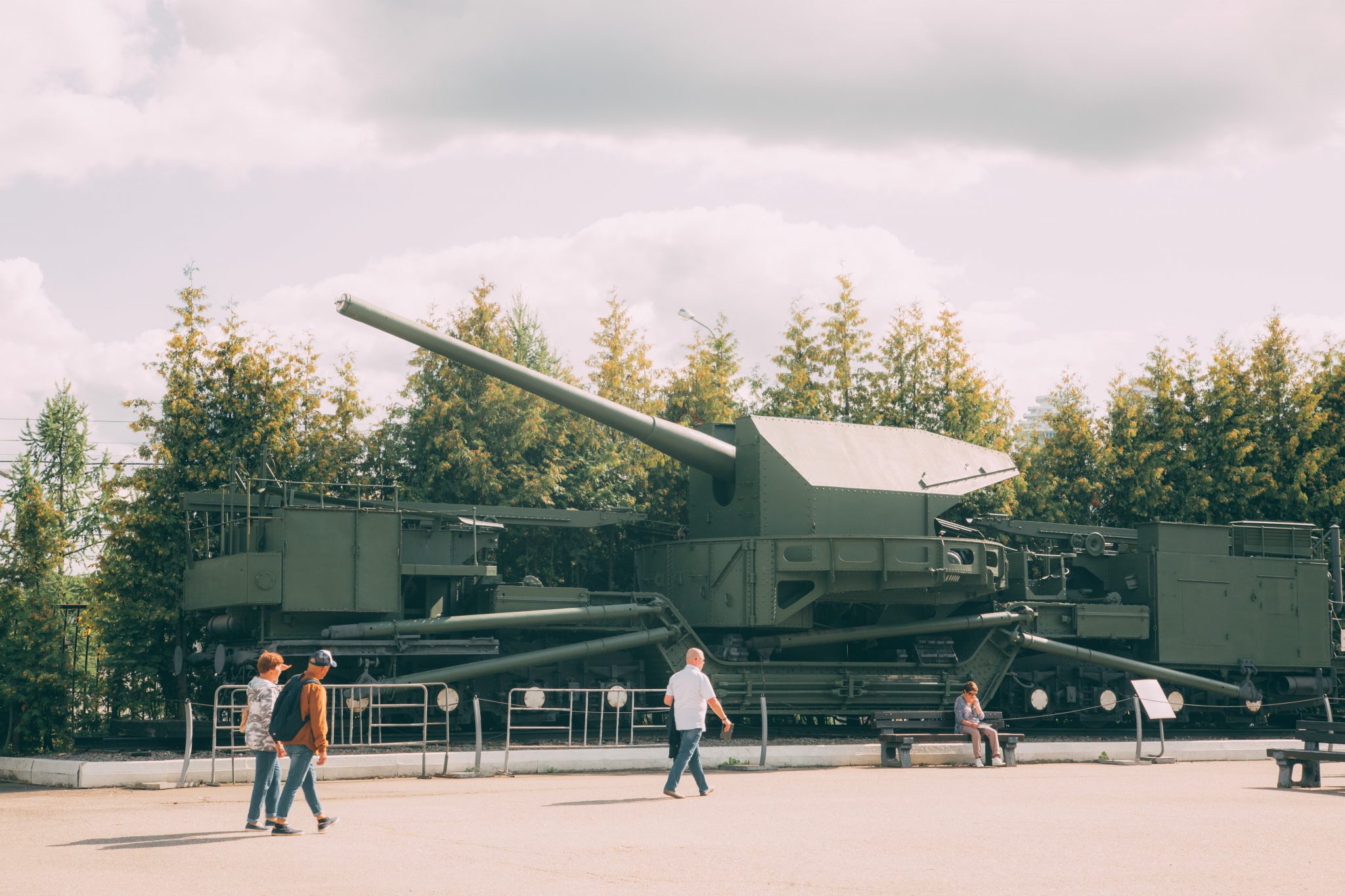 21.) Ride a Tank!
If simply looking at tanks at Victory Park isn't exciting enough for you… you can actually ride a tank just outside of Moscow! There are quite a few tank tour companies in Moscow. I, personally, have tried the T-34 Tank Ride. It's a pretty pricey experience, but it's also a very uniquely Russian experience!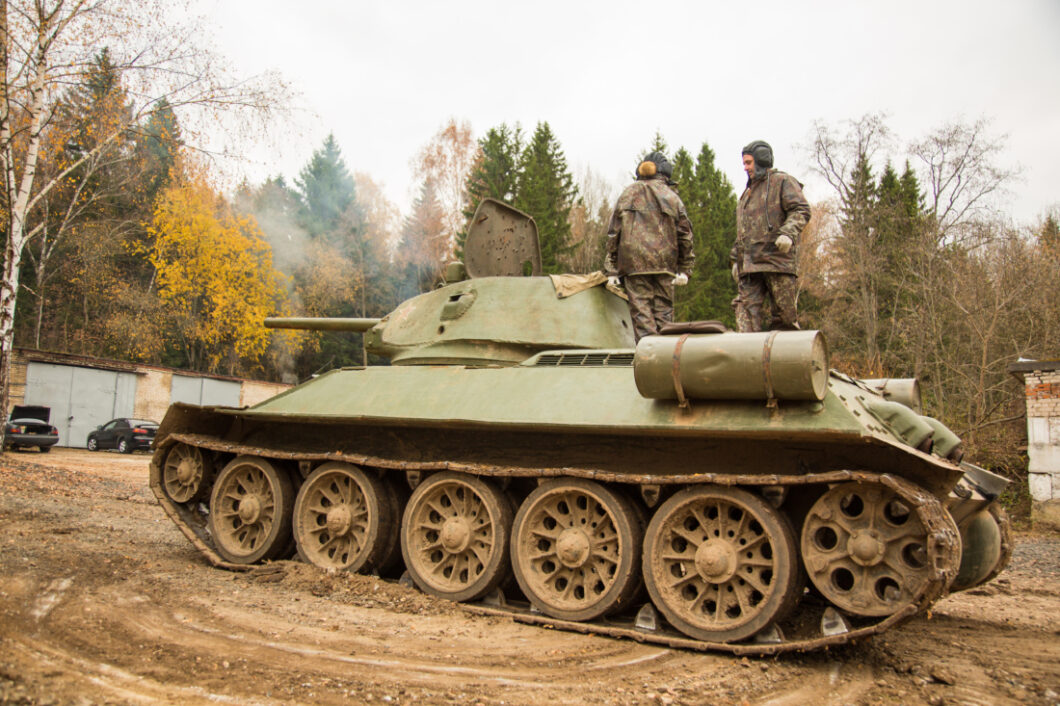 22.) Shoot an AK-47
The tank tour above does allow you to shoot blank shots out of an AK-47 to get "the experience" – if you're interested in shooting Russian guns, that is. (This was more than enough of a "shooting experience" for me.) However, I've had family members visit who were more interested in trying to shoot an AK-47 at a gun range. So, I can also recommend a shooting range right in the heart of Moscow that allows you to shoot live ammo from an AK-47 – Shooting Range "Labyrinth." (Must be 18 years or older and bring your passport along.) You don't need to have any experience either! A trained professional will be there to teach you the basic skills.
23.) Tour the Museum of Cosmonautics
The Museum of Cosmonautics is a museum dedicated to space exploration. It charts the history of the Russian space race and famous Russian astronauts and has an impressive variety of space equipment, suits…and even some famous taxidermied dogs (more on that here). The museum itself is actually located at the base of the monument "To the Conquerors of Space," which is a 100-meter titanium obelisk erected in 1964 to celebrate the achievements of the Soviet people in space exploration. (Pictured below.)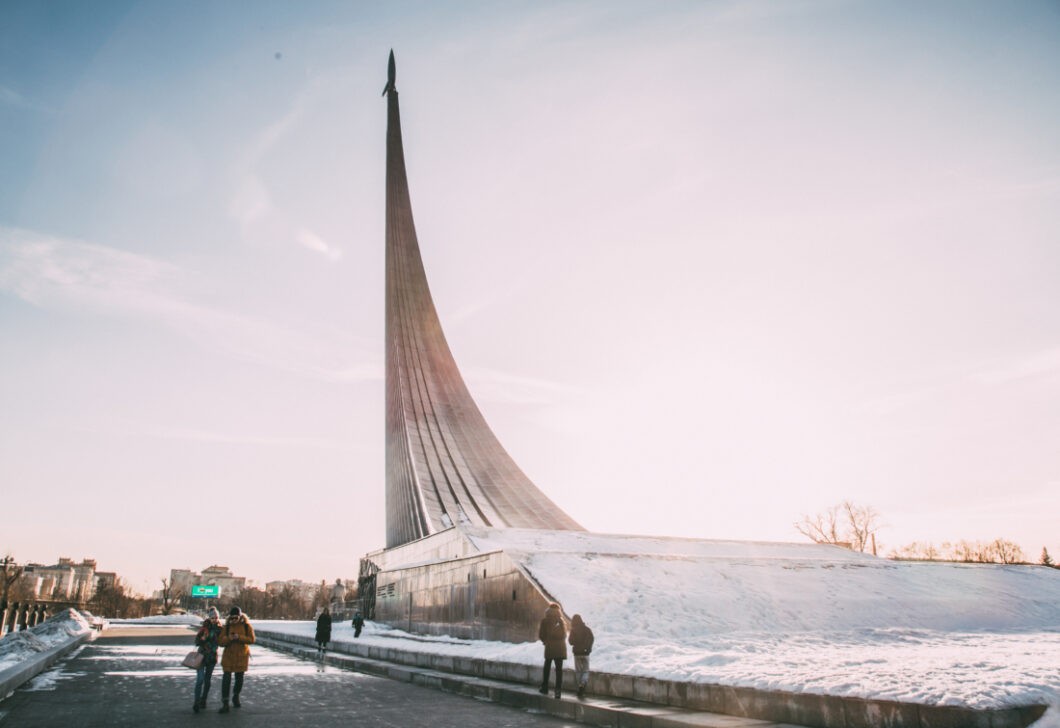 24.) Explore Star City
Star City is the facility where the cosmonauts train. Until the early 90s, it was a top-secret location, but now, you can tour it. Here you can see models of the Russian spacecraft Soyuz, marvel at the world's largest centrifuge, and visit the hydro-laboratory with a model of the International Space Station.
If this is something you are interested in doing, you MUST book your tour at least 45 days in advance of your visit.
25.) Take a River Cruise
Enjoy the famous landmarks of Moscow from the water! The deck of the ships provides stunning views of the waterfront, both during the day and in the evening. (I also celebrated NYE in Moscow onboard a river cruise.)
26.) See the Seven Sisters
The Seven Sisters are a group of seven skyscrapers in Moscow designed in the Stalinist style. They were built from 1947 to 1953. The seven are: the Radisson Hotel, Kotelnicheskaya Embankment Apartments, the Kudrinskaya Square Building, the Hilton Moscow Leningradskaya, the Ministry of Foreign Affairs, the main building of the Moscow State University, and the Red Gates Administrative Building. (So, a couple of them you can actually stay in, or dine in – the Radisson has a great restaurant in it.)
27.) Explore the Tretyakov Gallery
The State Tretyakov Gallery is one of the greatest museums in the world. It's not far from the Kremlin. The Gallery's collection consists entirely of Russian art and artists who have made a contribution to the history of Russian art. There are more than 180,000 works of painting, sculpture and graphics, created throughout the centuries by successive generations of Russian artists.
28.) Check Out the Pushkin State Museum of Fine Arts
If you enjoy art, then you'll love the Pushkin State Museum. It's is the largest museum of European art in Moscow. It's located in Volkhonka street, just opposite the Cathedral of Christ the Saviour.
If you only have enough time to visit one of these museums, though, I recommend the Tretyakov Gallery. This is because the Tretyakov Gallery is unique to Russia and features Russian artists.
29.) Visit the Moscow Zoo
The Moscow Zoo is home to more than 8,000 animals and nearly 1,000 different species. This zoo is also one of the oldest zoos in the world, as it opened way back in 1864. If you have kiddos along for your trip to Moscow, they will LOVE this zoo! They have a lot of opportunities to watch feedings of the animals, and a petting zoo that the kids love.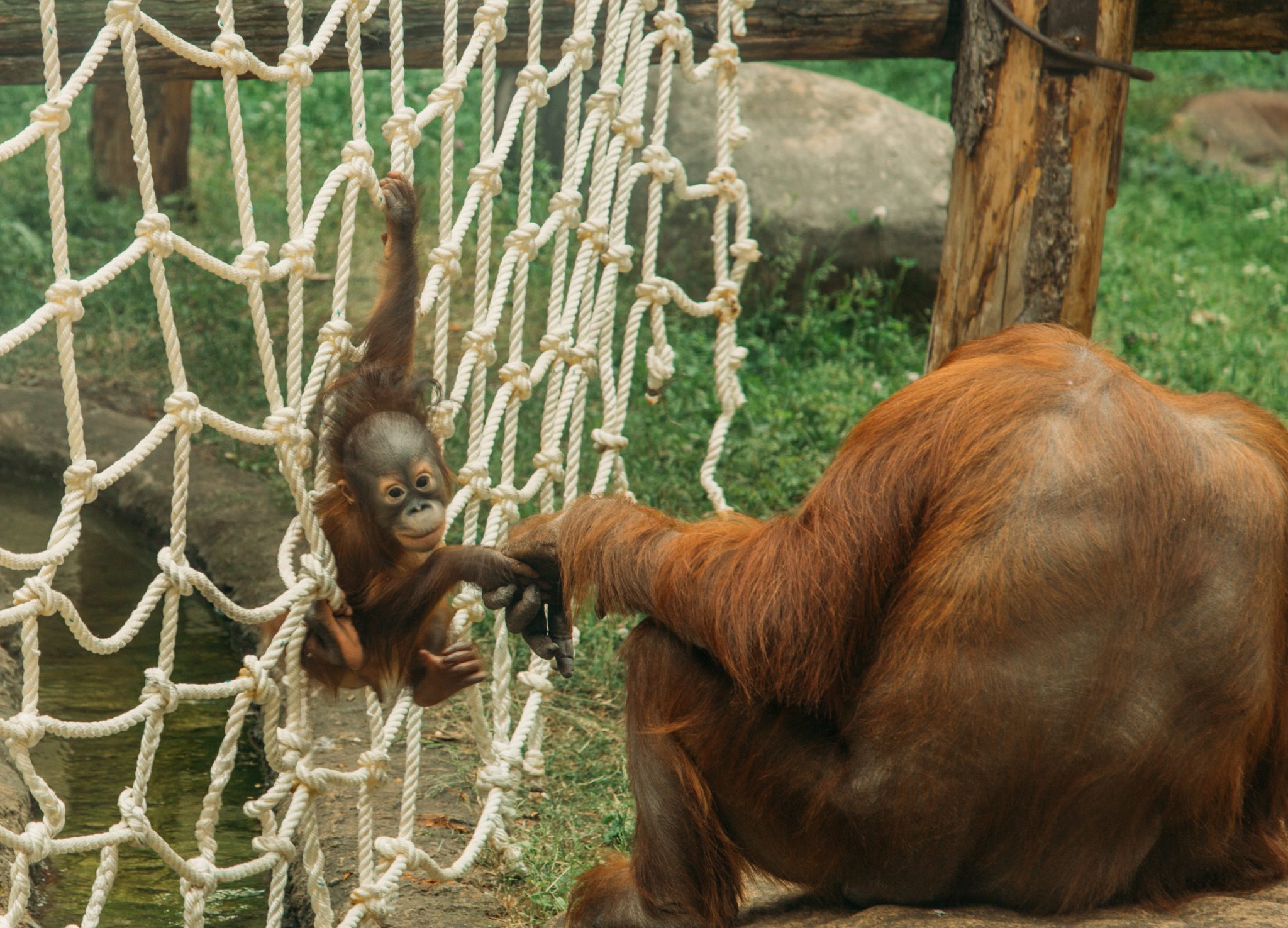 30.) Meander Through Patriarch's Ponds & Have Dinner Here
Patriach's Ponds only has one small pond (but very nice, nonetheless). However, the neighborhood itself has some amazing restaurants and bars. During the summer, many of these restaurants have lovely little outdoor dining areas as well. And at least the last couple of summers, there were quite a few Russian movies being shot in this neighborhood as well. So, you could enjoy a drink and watch a movie production!
31.) Walk Kamergersky Lane at Night!
While Nikolskaya Street is an incredibly popular pedestrian street to walk at night, thanks to its thousands of twinkly lights and cafes – it's very crowded! (It connects Red Square and Lubyanka Square.) I, personally, prefer Kamergersky Lane, as it is less crowded and also has the same lights and lovely cafes and restaurants. (It's about a 20-minute walk from the Red Square.)
32.) Enjoy the Views of Moscow From the Ostankino Television Tower
This is the highest point in Moscow and offers amazing panoramic views of the city. There is also a restaurant and two cafes in this tower – so you can enjoy a coffee or a meal while you enjoy the views!
Getting Around in Moscow
Where to Stay in Moscow
Luxury Stays:
These hotels are top-notch and are in the best spots in the city! Obviously, the prices reflect this.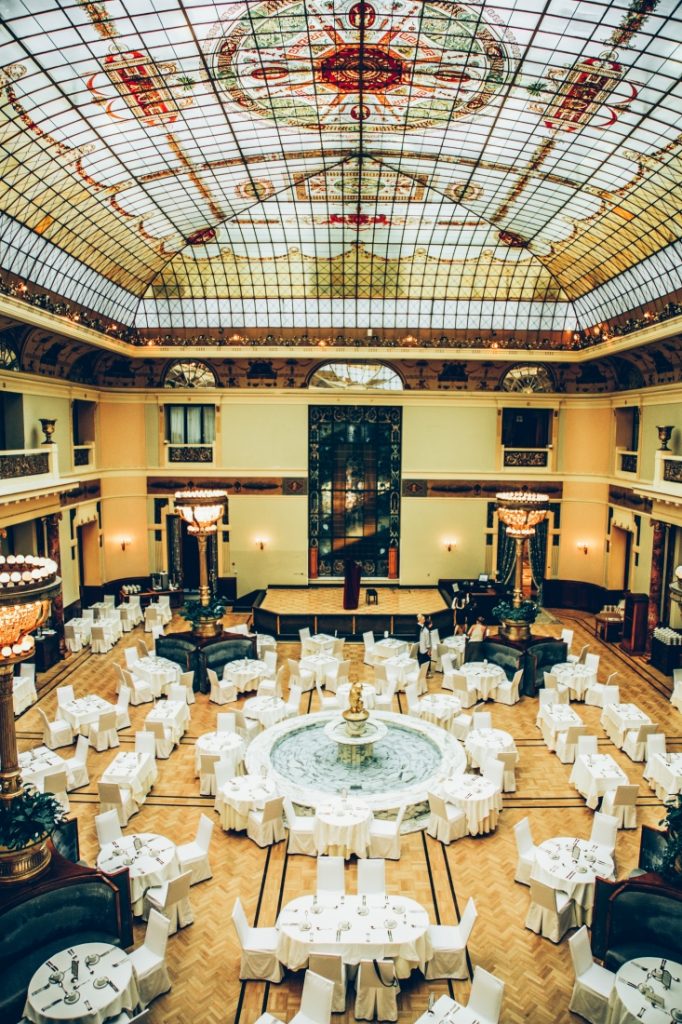 Centrally located hotels that are less expensive:
These hotels have great locations and will be within walking distance of many attractions. However, many of the hotels mentioned below are quite dated. So, be aware of that before making your booking.
My Personal Favorite Hotel:
If anyone has any questions at all about visiting Moscow, please feel free to reach out in the comments section at the end of this post. I would also love to hear your favorite things to do in Moscow as well! I know I've only scratched the surface with this post, and would love for my readers to hear more feedback on other things to do in this beautiful city!
Travel Insurance
It's a good idea, no matter where your adventure takes you, to have travel insurance. You never know what might happen! Whether you get sick before your trip and can't go, or you become sick or injured while on your adventure – being covered with travel insurance is a must. Some credit card companies do provide this service (check with yours), or you can get a quote from companies such as Squaremouth to find the best plan for you and your adventure. (This is the company I, personally use. They are even recommended by Forbes!) To get a free quote, click here.
Visa Requirements
To check if your country requires a Visa for traveling to Russia, click here.
If you liked it – Pin it!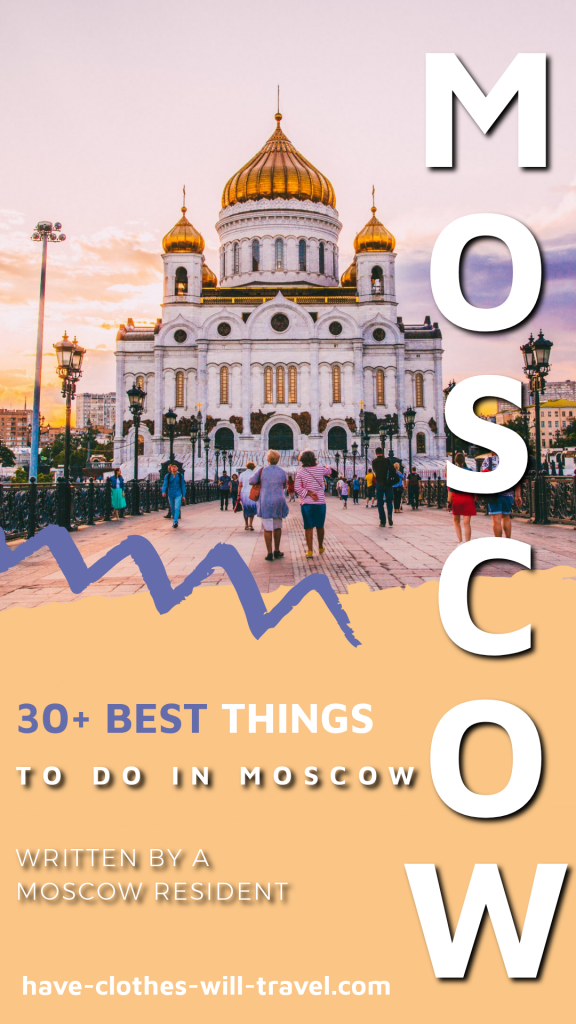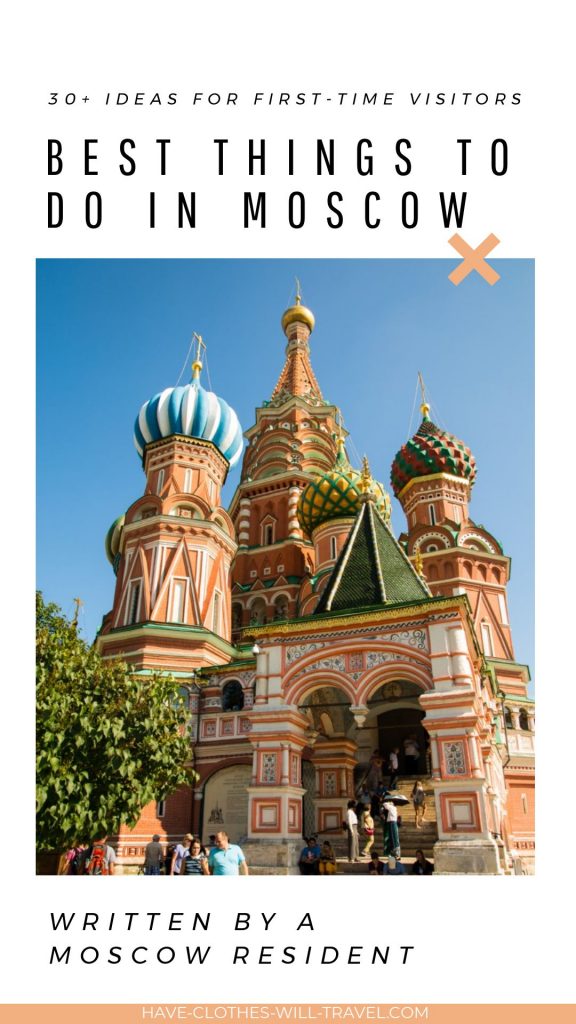 *Disclosure: some of these links are affiliate links. Meaning, if you click a link and make a purchase, Have Clothes, Will Travel gets a very small commission at no extra cost to you. Thank you for supporting the brands that make this blog possible! I am also a participant in the Amazon Services LLC Associates Program, an affiliate advertising program designed to provide a means for us to earn fees by linking to Amazon.com and affiliated sites.