10 Easy-to-Pack Souvenirs to Buy in Russia
After living in Russia for more than a year, my husband and I have accumulated quite a collection of Russian souvenirs! Most of these were bought right at Izmailovsky Market in Moscow, too.
The majority of the souvenirs on this list will easily fit in your luggage as well. We didn't ship anything back to the United States when we returned to our home – so, everything we had and everything we bought while in Russia had to fit in a suitcase!
There are definitely more Russian souvenirs to choose from while in Russia than what this list includes. However, these were our favorites – and also the souvenirs that our family and friends were most excited to receive!
If you're heading to Russia, here are 10 traditional souvenirs to keep your eyes open for + they won't take up a ton of space in your luggage!
10 Easy-to-Pack Souvenirs to Buy in Russia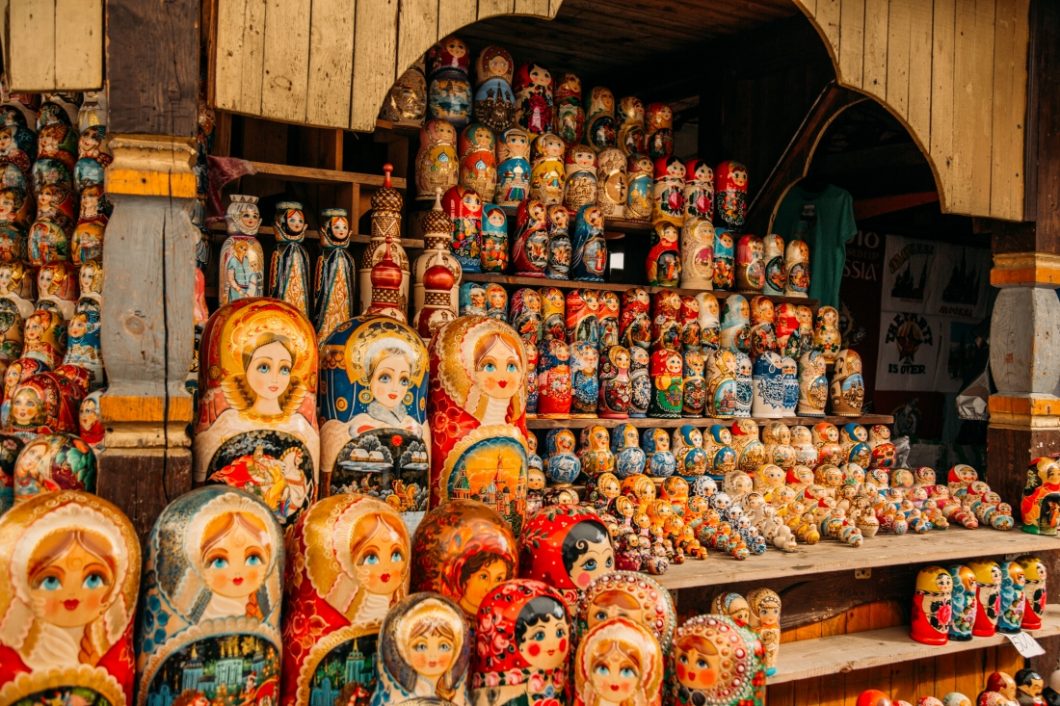 1.) Matryoshka Doll (Russian Nesting Doll)
By far the most popular souvenir to buy in Russia is a Matryoshka doll. These are a set of wooden dolls that decrease in size and are hidden inside of the other. You will be able to find every shape, color, and size you can imagine!
I, personally, loved the handmade one I found at Izmailovsky Market (pictured below). However, we've also bought plenty of different pop culture ones as gifts – such as Star Wars, Pokemon, and Game of Thrones to name a few. (We even found some Green Bay Packers nesting dolls!)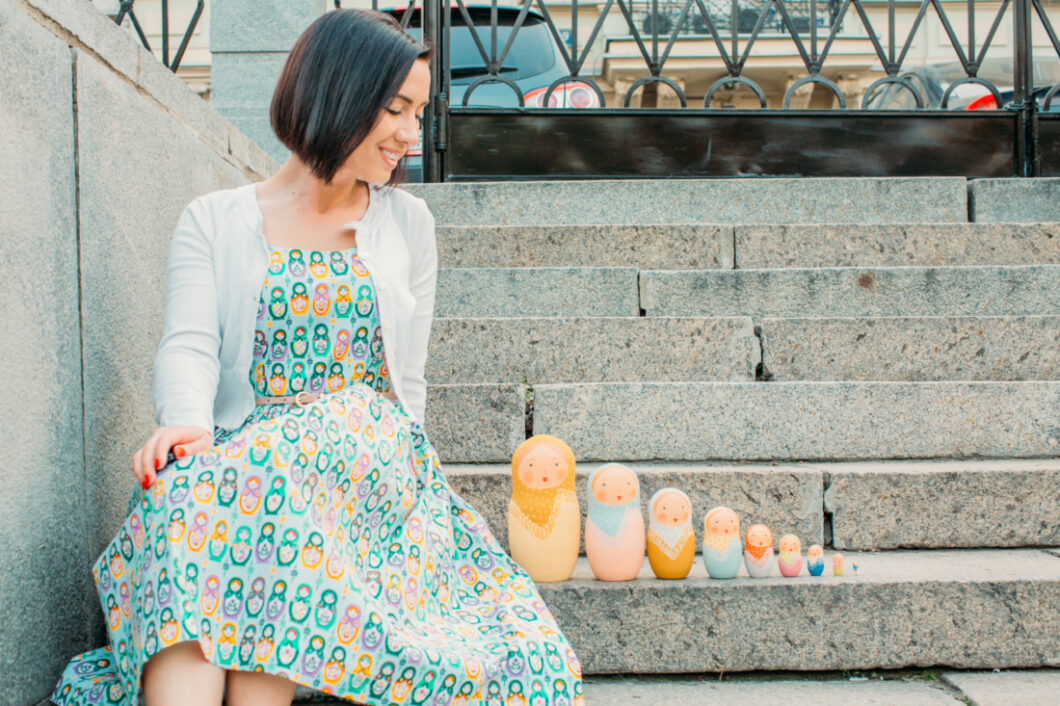 The prices will vary greatly for these dolls. The large, handmade one that I bought came out to nearly 80 USD (5,000 rubles). However, the smaller (not handmade) ones will retail for around 800 – 1,200 rubles. I highly recommend purchasing these at Izmailovsky Market, and not in Red Square or on Arbat Street – as they will be FAR more expensive if purchased in the City Center.
---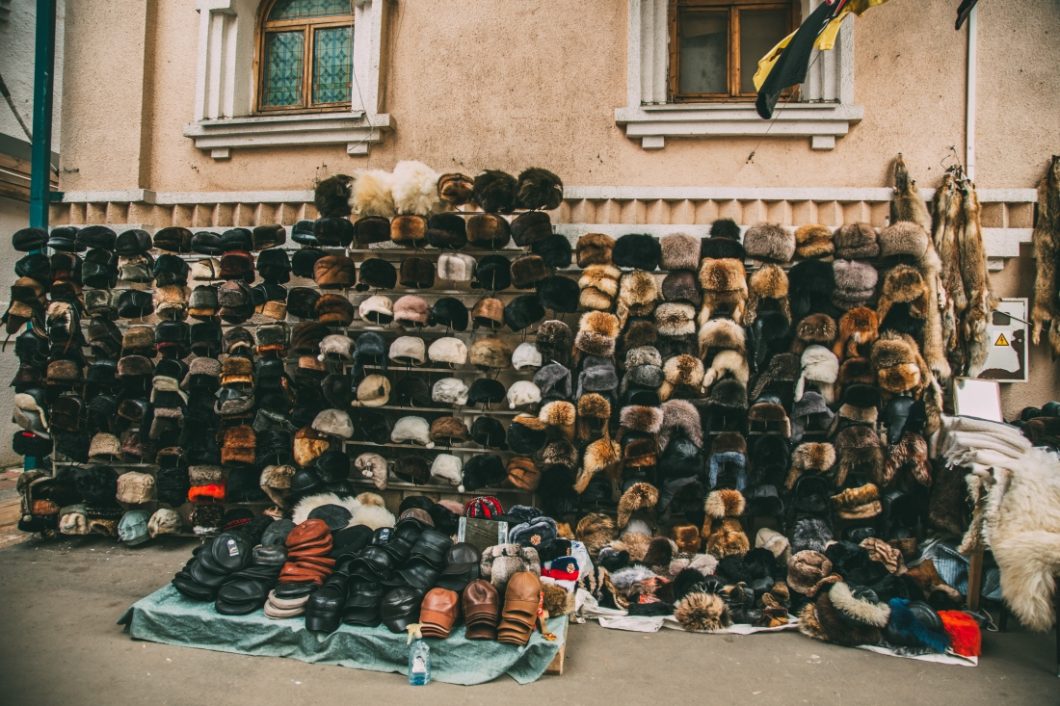 2.) Ushanka (Russian Fur Hat)
Ushankas were a very close second popular souvenir request we received while in Russia! This was my dad's and my grandpa's only request for Christmas last year, haha. ("Can you bring me back one of those hats like Putin wears? Thanks!")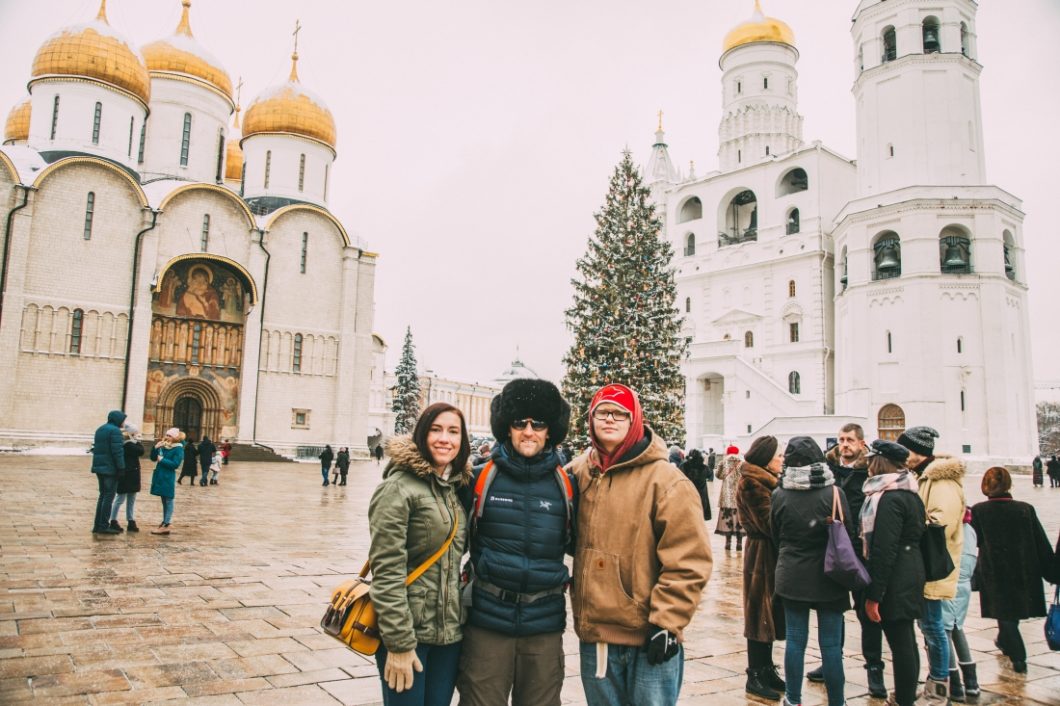 These hats come with ear flaps that you can tie to the top of the cap. You can also wear it tied at the chin to protect your ears. They're traditionally made out of rabbit fur, but if you would rather not purchase real fur – there are plenty of faux fur options too. (They're REALLY warm.)
Again, we would purchase these at Izmailovsky Market and would purchase them on average between 1,200 – 1,400 rubles a fur hat.
---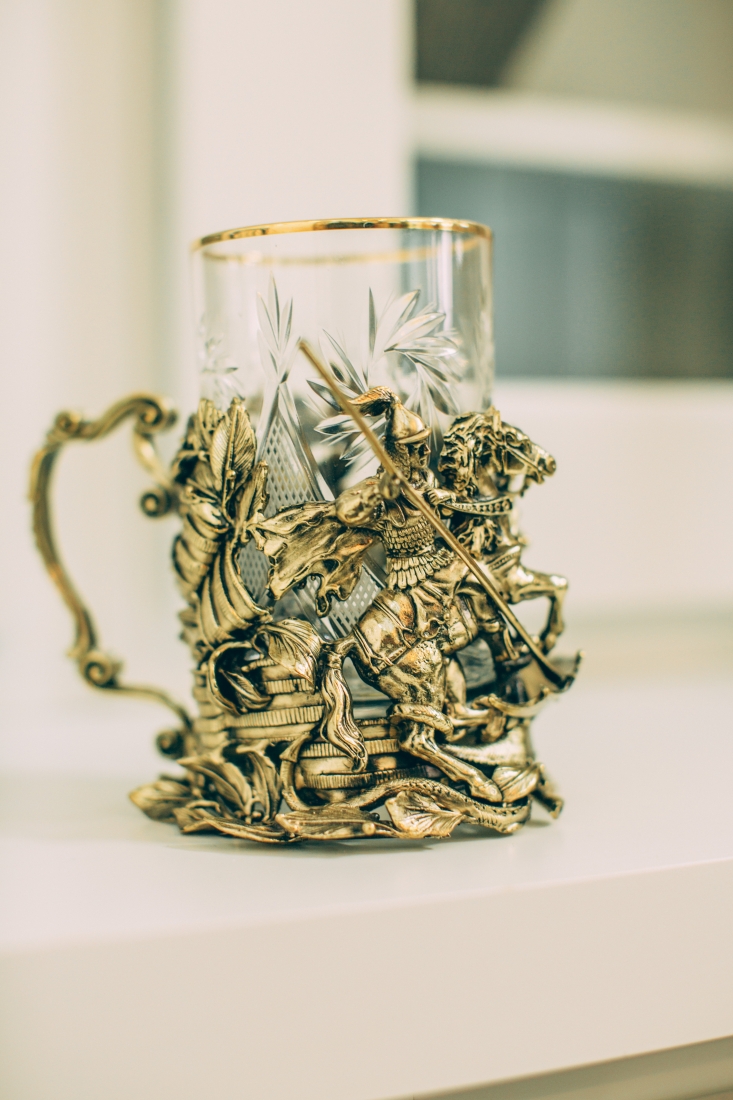 3.) Podstakannik (Russian Tea Glass Holder)
Podstakanniks also make great souvenirs, and they are very beautiful – some will seriously look like works of art! They are most commonly made of metal and hold a drinking glass (stakan). The reason for them is so you can hold your very hot glass of tea without burning yourself.
We bought a couple of these as my husband collects teacups and tea sets. These will vary wildly in price depending on the amount of detail and the type of glass it comes with, as well as whether or not they are handmade.
We spent anywhere from 1,200 rubles to 5,000+ rubles on one Podstakannik.
---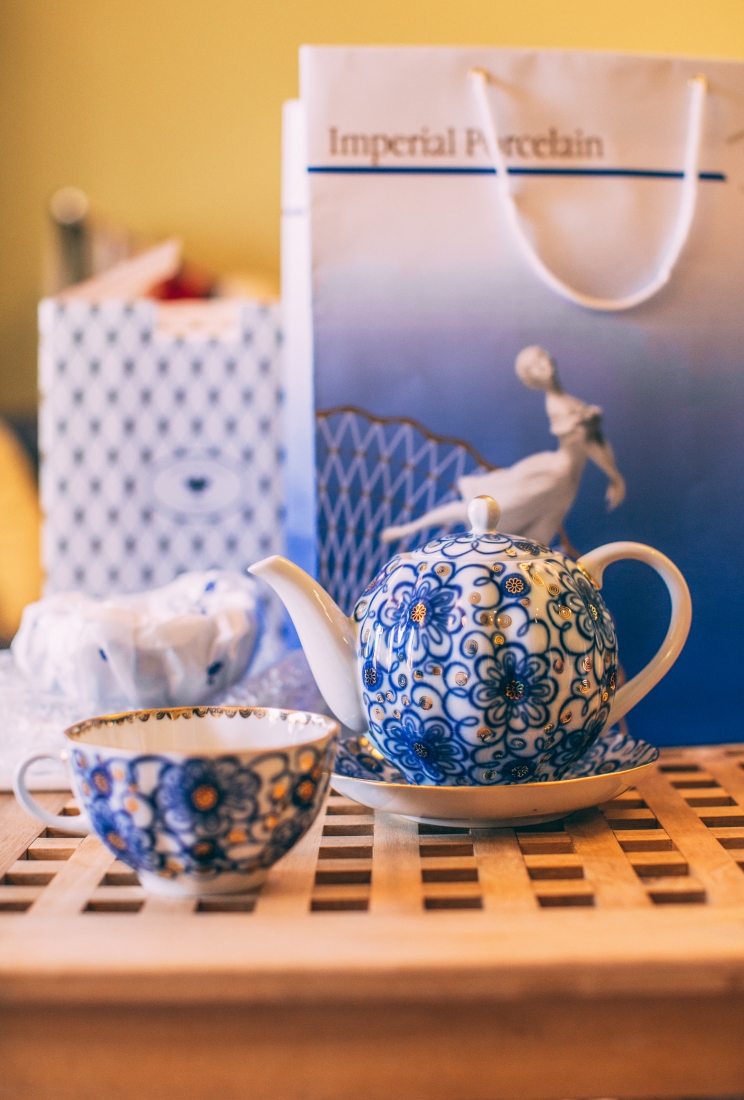 4.) Imperial Porcelain Tea Sets
Speaking of tea sets, Imperial Porcelain is an incredibly beautiful souvenir to purchase while in Russia. My husband received an Imperial Porcelain tea set from his Russian employer as a gift (pictured above), and it is absolutely exquisite!
The Imperial Porcelain Factory was founded in 1744 by Russia's Empress Elizabeth I. The Imperial Family members were the exclusive patrons of the porcelain factory until 1917 (when the Russian Empire ceased to exist).
Obviously, these tea sets are incredibly breakable. We didn't pack these, but carried them on in a separate bag… so, we wouldn't risk damaging them on the flight home.
Imperial Porcelain tea sets are available in both Moscow and St. Petersburg.
---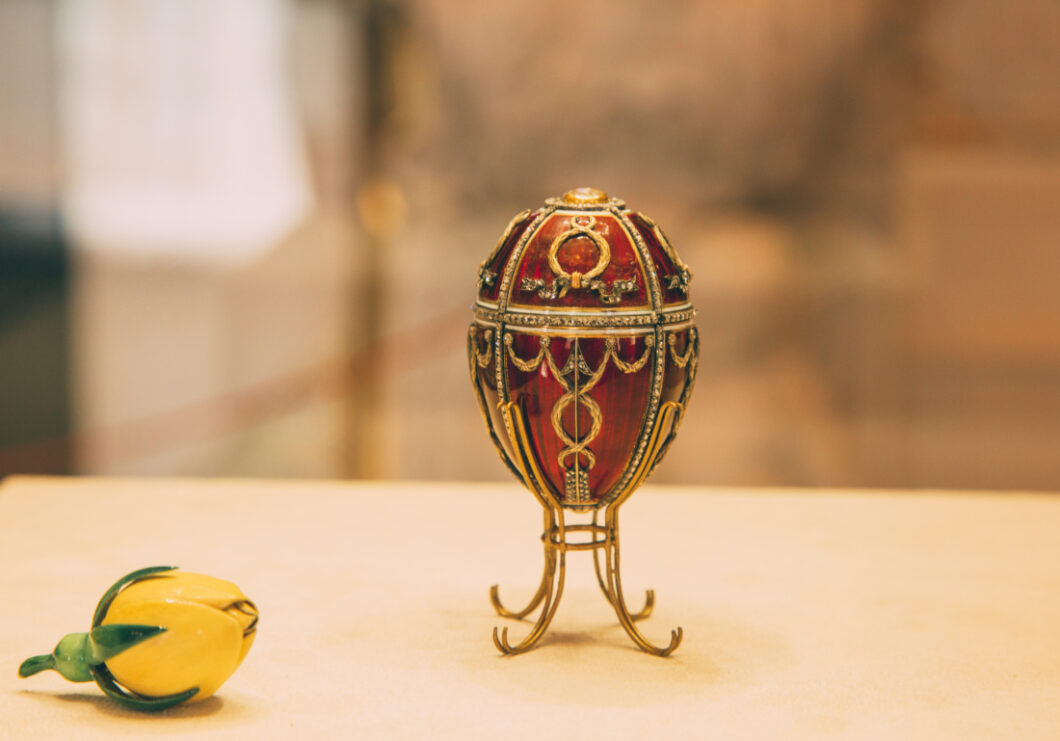 5.) Fabergé Replicas
The photo above is of a real Fabergé egg on display at the Fabergé Museum in St. Petersburg. Real Fabergé eggs retail for millions of dollars – but you can buy replicas for much less!
There are plenty of choices at Izmailovsky Market that range from Imperial Fabergé Egg replicas, to simply Fabergé trinket designs.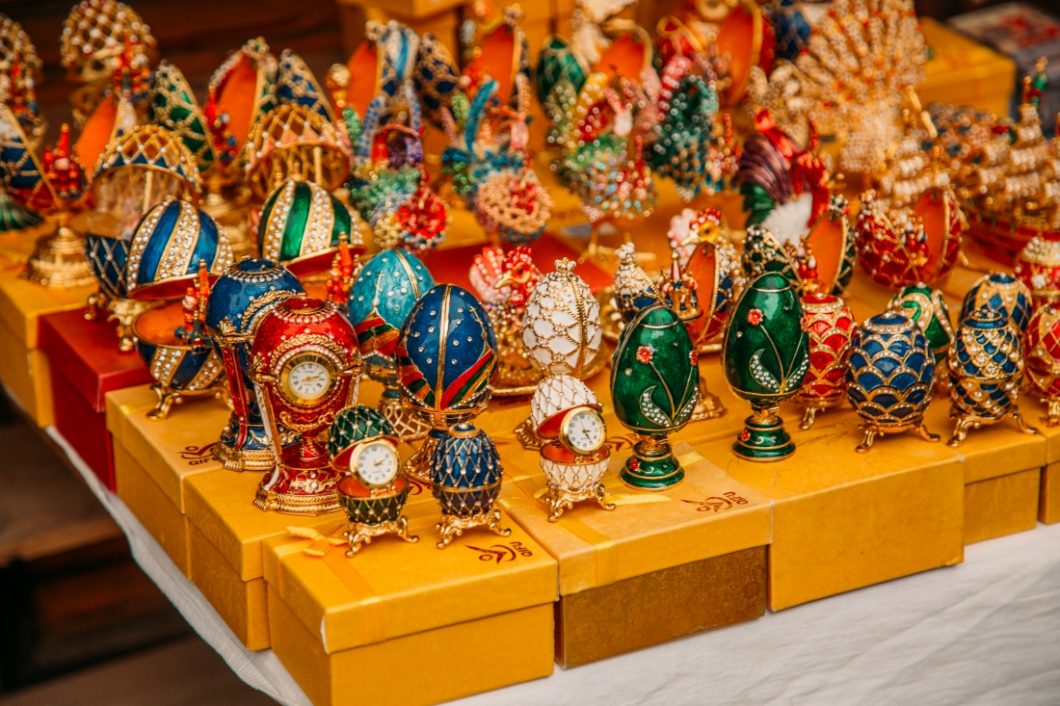 This was one of the only souvenirs my roomie purchased when she came to visit us – she had bought a beautiful peacock Fabergé-inspired trinket. I believe she paid 1,000 rubles for it.
---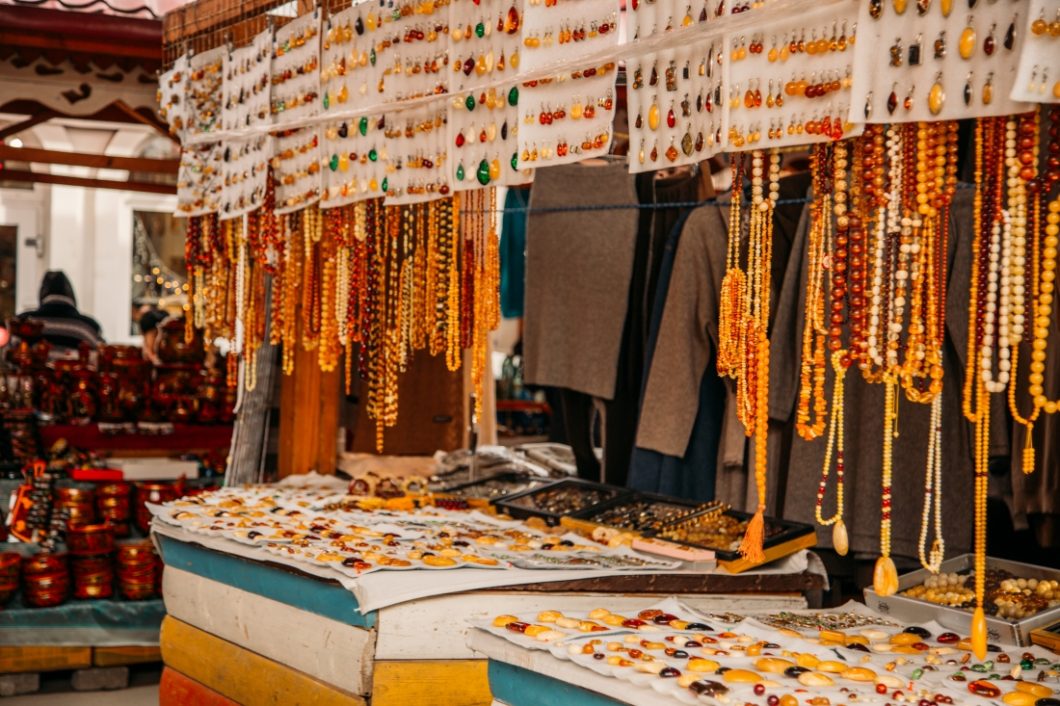 6.) Amber Jewelry
Usually, when I think of Amber, Jurassic Park and dinosaur DNA is the first thing to come to mind! But it's actually a very beautiful gemstone used to make a plethora of different jewelry and accessories. (And remember the Amber Room from Catherine's Palace in St. Petersburg?!)
More than 90% of all amber in the world comes from the Kaliningrad region in the west of Russia. So, while in Russia, buying any sort of Amber jewelry or creation would be a very cool souvenir!
---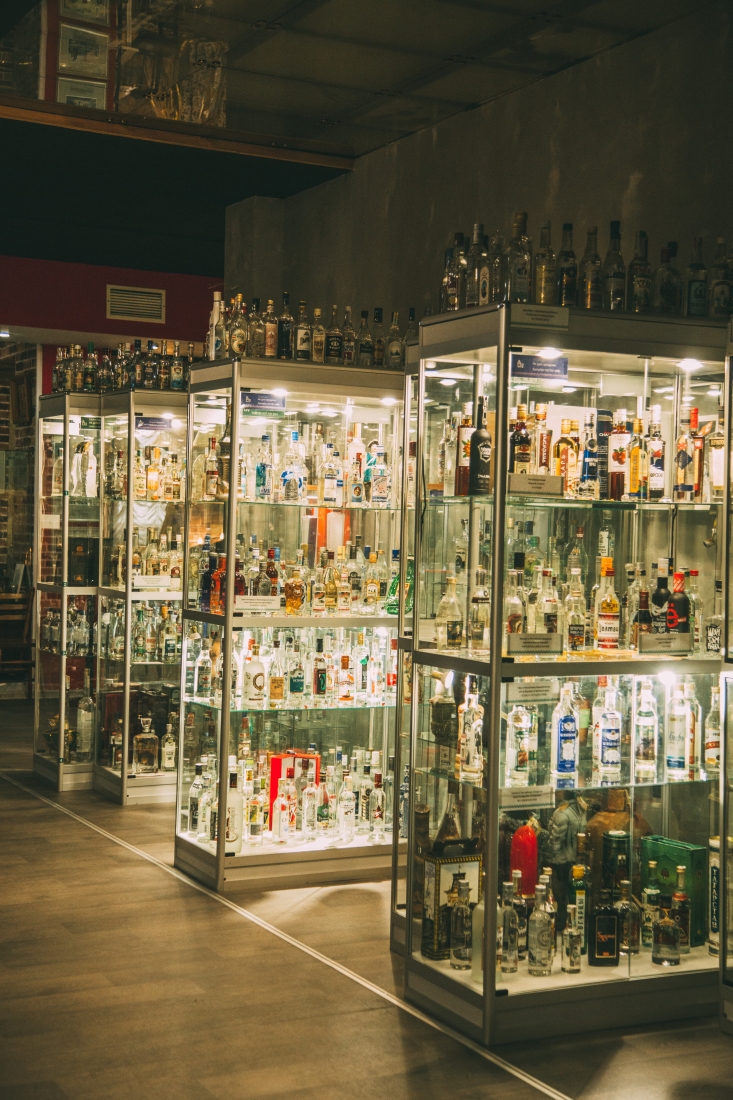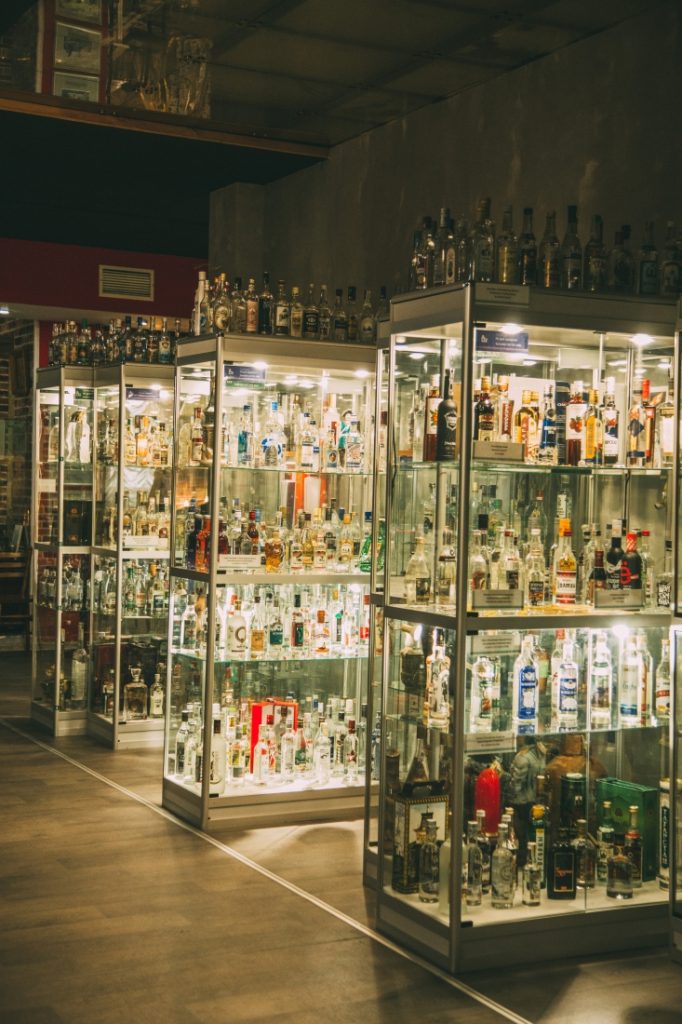 7.) Vodka
It doesn't get much more Russian than Russian Vodka! You can buy it literally anywhere while here. But if you want to sample some of the different kinds before buying it, perhaps head over to the Russian Vodka Museum for a tasting.
(Sorry, I am not a fan of vodka and had it a total of 2 times while in Russia – so, I can't provide too much insight here!)
---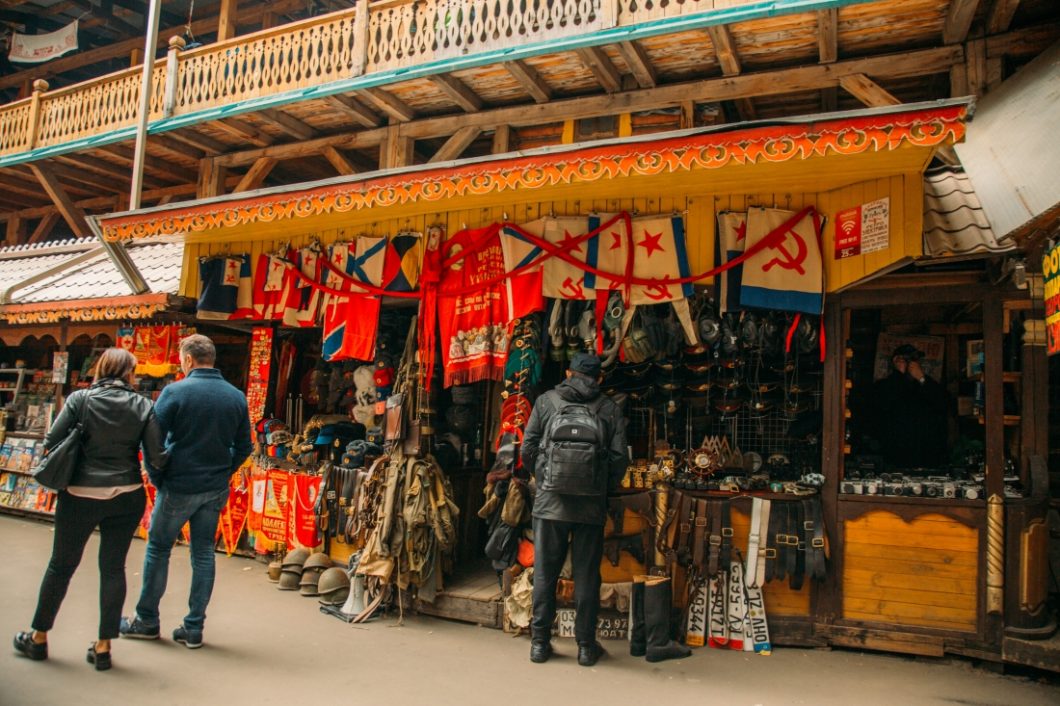 8.) Soviet Union Memorabilia
Another thing you can buy just about anywhere (but again, I recommend going to Izmailovsky Market) is Soviet Union memorabilia. You can buy anything from old Soviet Union hats and military uniforms to flags… and even portraits of Stalin and Lenin.
---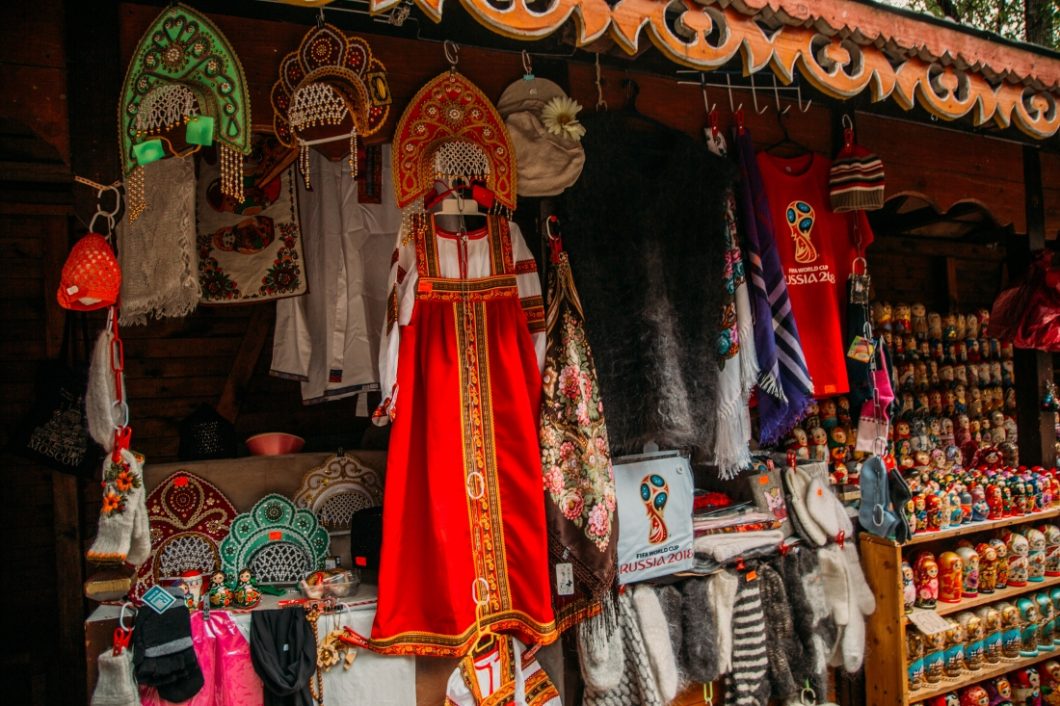 9.) Traditional Clothes
For women, you can be a sarafan, which is a long, traditional jumper dress worn by girls and women. (Pictured above.)
A kokoshnik can be purchased as well (these are hair ornaments and are pictured above).
Another option is a "shuba", which is a fur coat.
And for boys (or girls), a Rubakha is an oversized shirt.
Pavlovo Posad Shawls are also very popular!
---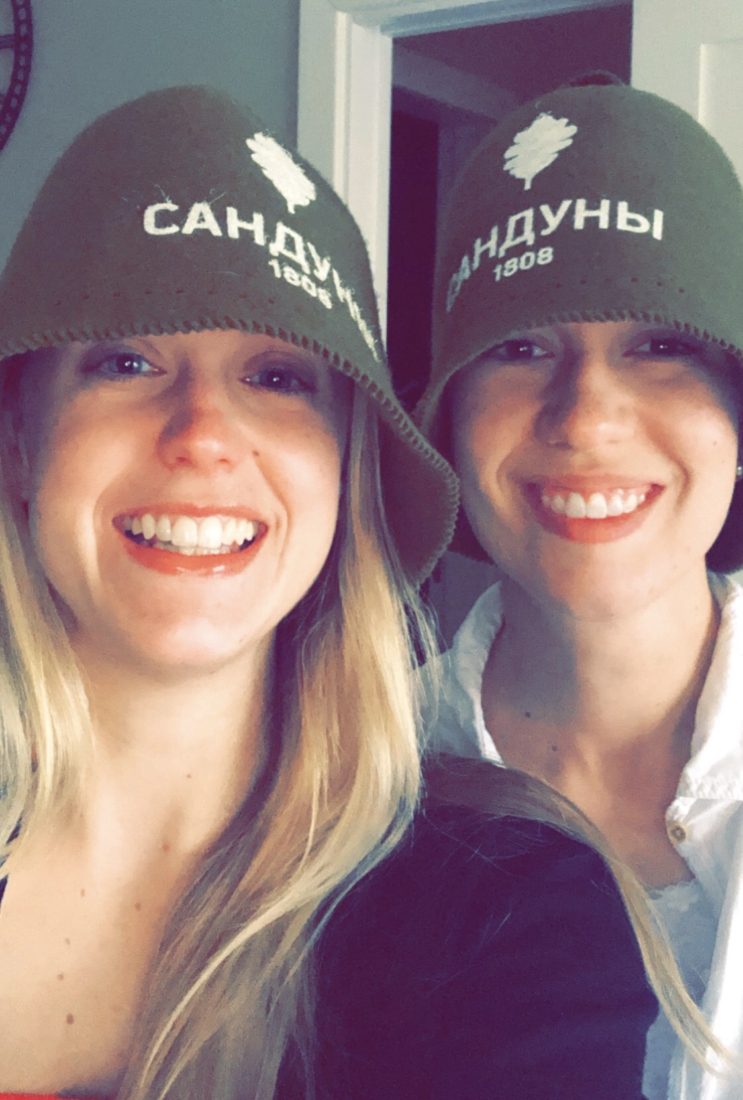 *Banya Hat
This goes along with the "traditional clothes" section – but I wanted to give this one its own little section! A Banya Hat is used to protect your hair and regulate your body temperature when you're in a Russian Banya. You can buy them as souvenirs, or if you visit Sanduny Banya, you can purchase the one you use will there. (This is where I had gotten my banya hat.)
---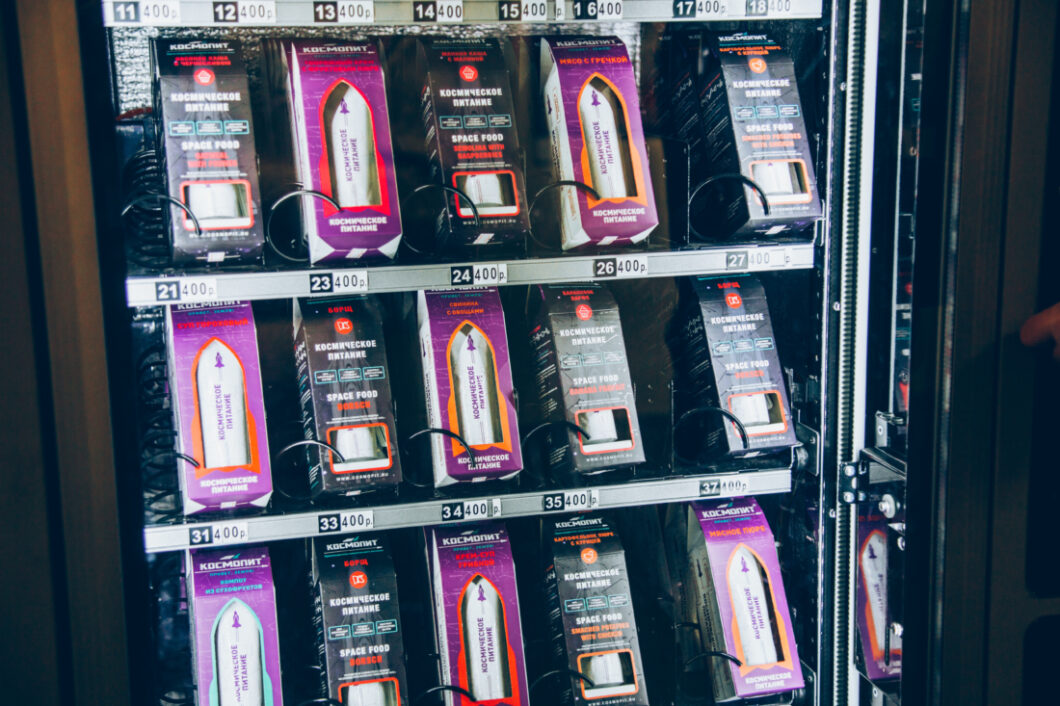 10.) Space Food
An interesting thing to buy in Moscow is space food. This is apparently the same food that is served on the International Space Station. You can buy it in a vending machine when you visit the Museum of Cosmonautics in Moscow. I did buy some when I visited, however, I have yet to try it! Everyone says it's disgusting, haha. So, I haven't been too keen to break it out yet.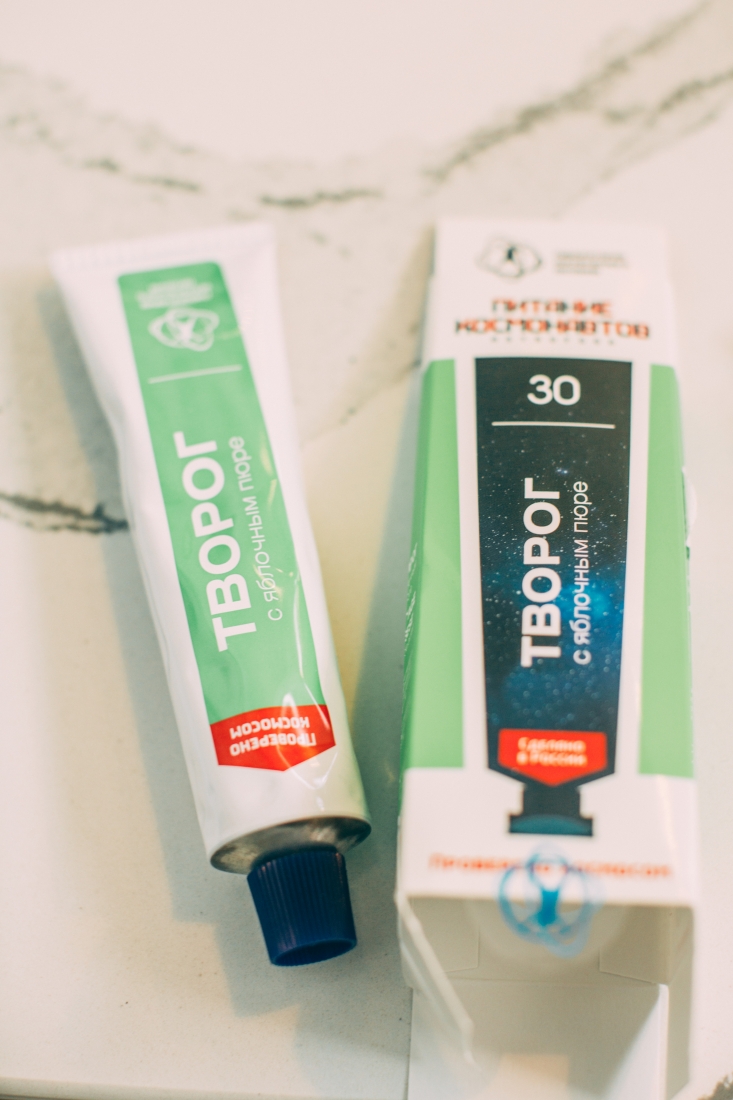 Make sure to check out all of my posts about our Russian travels! You can read more about shopping at Izmailovsky Market here.
Do you like buying souvenirs while you're traveling? Let me know in the comments!
Travel Insurance
It's a good idea, no matter where your adventure takes you, to have travel insurance. You never know what might happen! Whether you get sick before your trip and can't go, or you become sick or injured while on your adventure – being covered with travel insurance is a must. Some credit card companies do provide this service (check with yours), or you can get a quote from companies such as Squaremouth to find the best plan for you and your adventure. (This is the company I, personally, use. They are even recommended by Forbes!) To get a free quote, click here.
Visa Requirements
To check if your country requires a Visa for traveling to Russia, click here.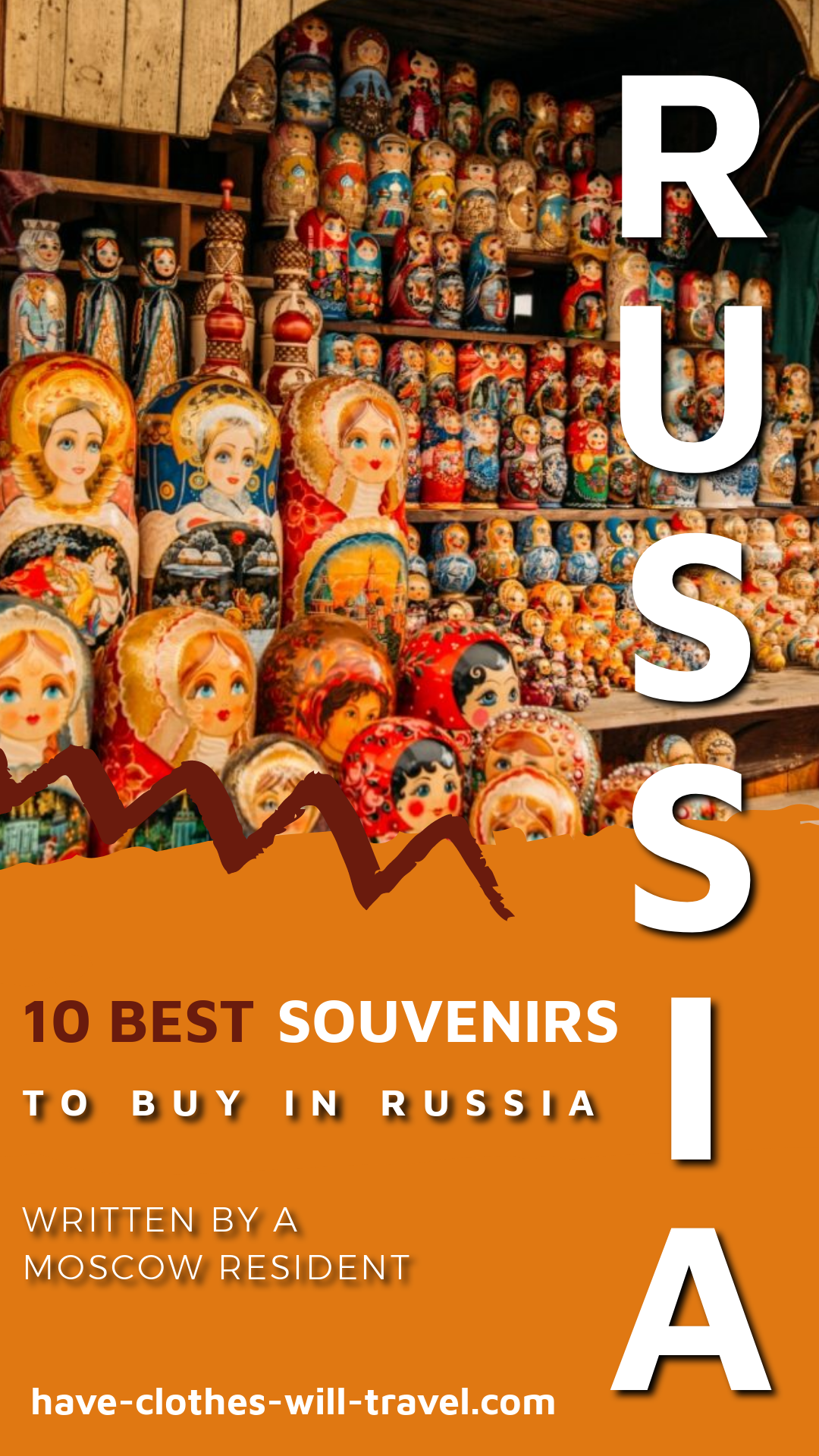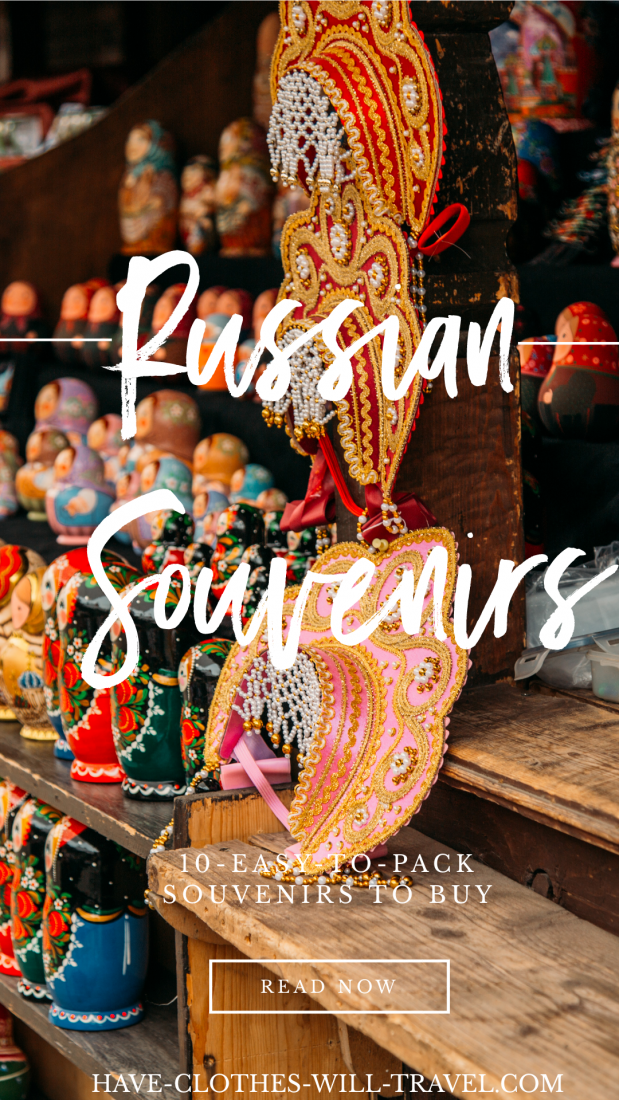 *Disclosure: some of these links are affiliate links. Meaning, if you click a link and make a purchase, Have Clothes, Will Travel gets a very small commission at no extra cost to you. Thank you for supporting the brands that make this blog possible! I am also a participant in the Amazon Services LLC Associates Program, an affiliate advertising program designed to provide a means for us to earn fees by linking to Amazon.com and affiliated sites.