12 Things to Know Before Visiting Catherine Palace in Pushkin, Russia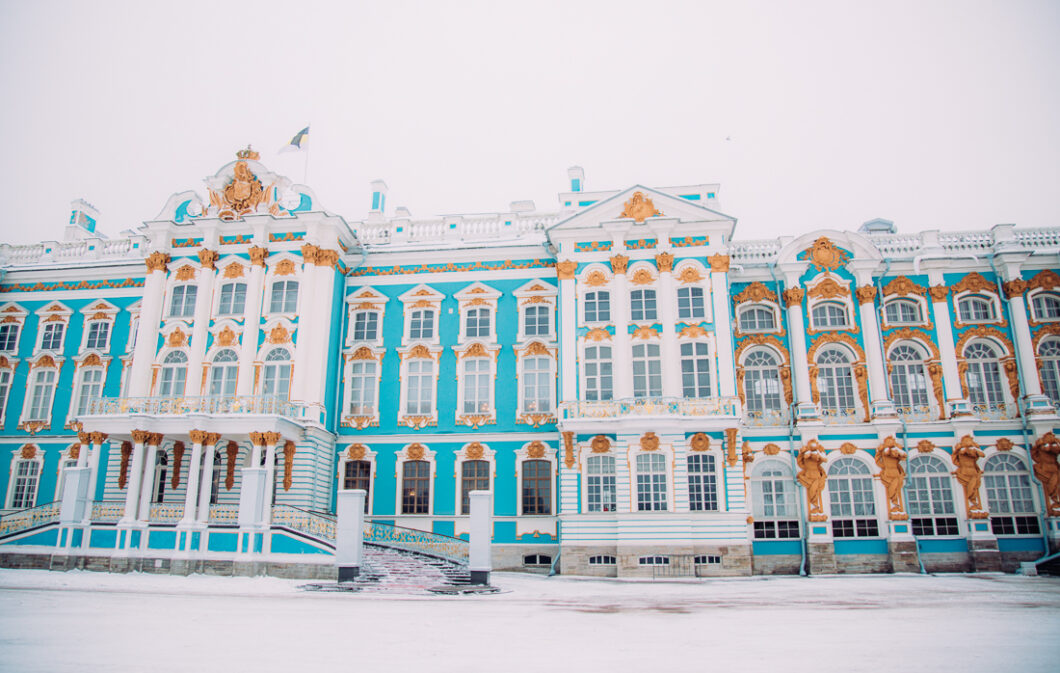 No trip to St. Petersburg, Russia, would be complete without a visit to Catherine Palace in the suburb of Pushkin. Catherine Palace (or the Great Palace of Tsarskoye Selo) tops many of the "must-see" lists for planning a trip to this area.
Being armed with a little knowledge before you go can certainly make the visit more enjoyable! Check out all my tips and tricks for getting tickets and visiting, as well as some fun facts about the palace.
12 Things to Know Before Visiting Catherine Palace in Pushkin, Russia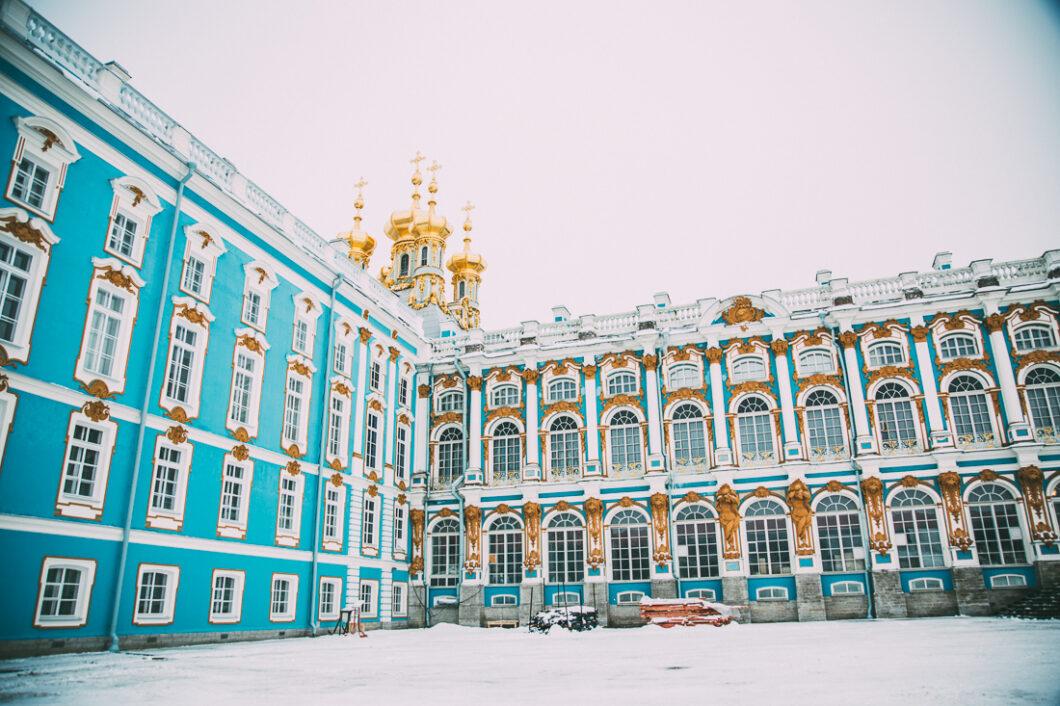 The Logistics: Planning & Preparing for Your Visit to Catherine's Palace
1.) Buy Your Tickets to Catherine's Palace Ahead of Time
If there's only one thing you take away from this post – let it be this one! Just showing up on the day you want to visit Catherine Palace and waiting in line for tickets will not end well. The setup here is similar to the Kremlin in Moscow, you can wait in line for hours on end and hope they allow you a ticket inside (tickets are capped at a certain capacity every day)…or you can book your tickets online up to 14 days in advance.
Buy your tickets here – it's much more English-friendly than the Moscow Kremlin ticket office. However, tickets do sell out, especially during the summer months. (Also, be sure you are booking for the "historic interiors" to get inside the palace.)
After buying your e-ticket, you still have to wait in line at the palace to get your "actual" entry tickets when you arrive (should be less than an hour – however, I assume this varies in the summer months). However, that's nothing compared to the line you would have to wait if you just showed up the day of! We were there in early January, and the line to get tickets in the freezing cold was nearly 3 hours long! No thank you!
Or if you want to avoid lines altogether, you can book a tour through a private company. Honestly, if you're only going to splurge on one thing for this trip – I'd say booking a tour of Catherine Palace and the Hermitage would be the best to splurge on! Skipping the lines and having someone to show you the importance of the things you are seeing is absolutely worth it, in my opinion.
We booked a 2-day tour private tour, or you can book a 1/2 day tour of Catherine Palace or a 1-day tour featuring Catherine & Pavlovsk Palace.
2.) Don't Be Late for Your Ticket Time!
After you exchange your e-vouchers for an entry ticket – you have exactly 1 hour from the time stated on your tickets to get inside Catherine Palace, or they won't let you in. (They're very strict about this!) So, don't dilly dally!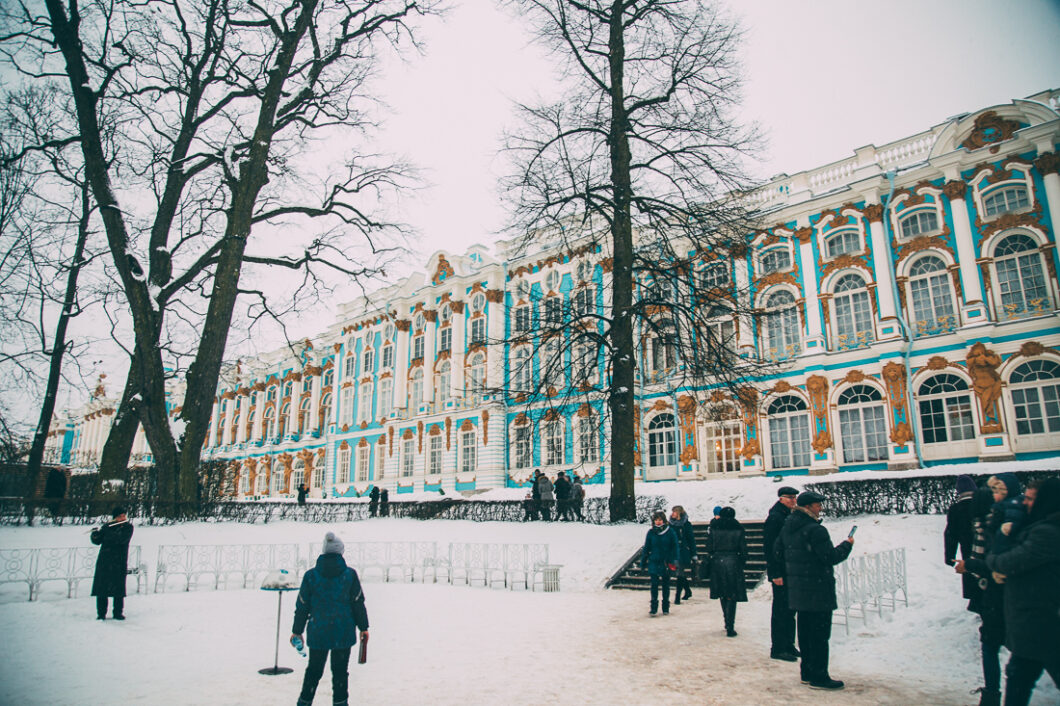 3.) There Are a Few Different Options for Getting to Catherine Palace from St. Petersburg
*You can reach Catherine Palace by using public transport. The museum's website actually has a detailed list of the various metro lines and buses you can take to get here.
*You can hire a taxi to take you here. This will obviously be more expensive but will take much less time. (You can talk to your hotel or hostel's front desk about booking a taxi, or the Yandex taxi app does work in St. Petersburg as so does Gett Taxi.)
*Book a group tour. I know, I know, group tours are generally frowned upon. However, if you book this tour and request Eugenia as your guide – you'll have the best tour of your life. (We've used Eugenia as our guide twice now when our friends come to visit – and she was fantastic each time!)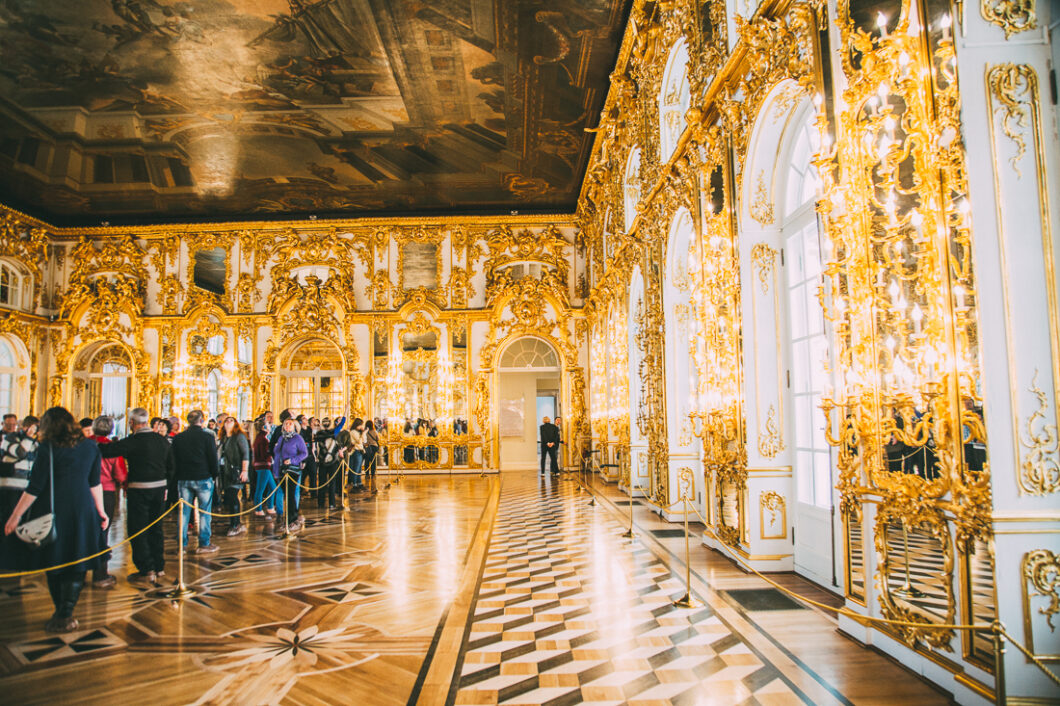 4.) Prepare Yourself – Catherine Palace WILL be Crowded!
We visited in January – which is technically the offseason for Catherine Palace. I expected to have this palace to myself, haha. I couldn't have been more wrong! While I'm sure there were fewer crowds at this time than there are in the middle of summer, it was still insanely busy, in my opinion!
One more plug for the tour we did, though. As you can see above, there's a rope separating a lot of people from basically no one. That rope separates the small group and private tours from the general entry folks. I'm not going to lie, that was a really, really nice perk. (As was not waiting in line!)
Fun Facts to Know About Catherine Palace
5.) Catherine Palace is the "Summer Palace"
Catherine Palace is the "summer palace" to the Russian tsars, and the "winter palace" is the Hermitage Museum in St. Petersburg.
6.) Catherine Palace Has Nothing to Do with Catherine the Great
Not going to lie, I thought this palace was named after Catherine the Great. (Doh! My research for St. Petersburg was embarrassingly bad!) I found out while visiting that it's actually named after Catherine I. (Peter the Great's wife). This is because in 1717, Catherine I had German architect Johann Friedrich Braunstein create this new summer palace for her. However, the palace she had created was much more modest and looks nothing like the current palace. Which is because…
7.) Empress Elizabeth is Responsible for the Current Design of the Palace, Not Catherine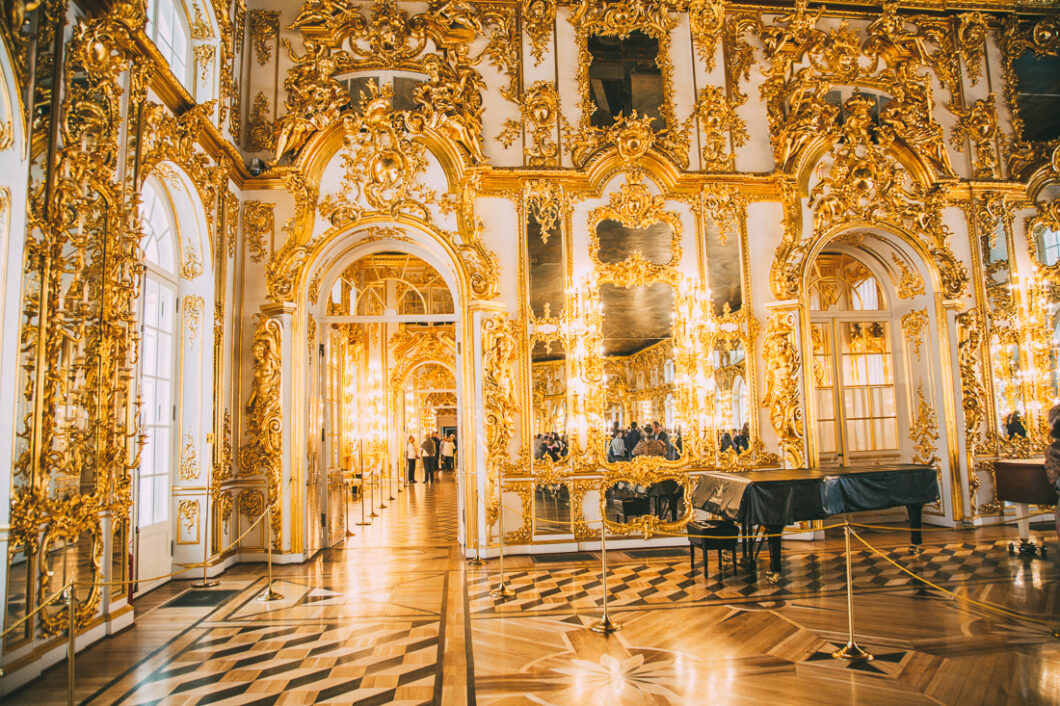 Empress Elizabeth would be Catherine's daughter. She has a reputation for spending crazy amounts of money. (She apparently had over 16,000 dresses because she would never wear a dress more than once.) In 1752 Elizabeth commissioned her court architect, Bartolomeo Rastrelli, to demolish the palace and replace it with a much grander palace. Construction lasted for four years.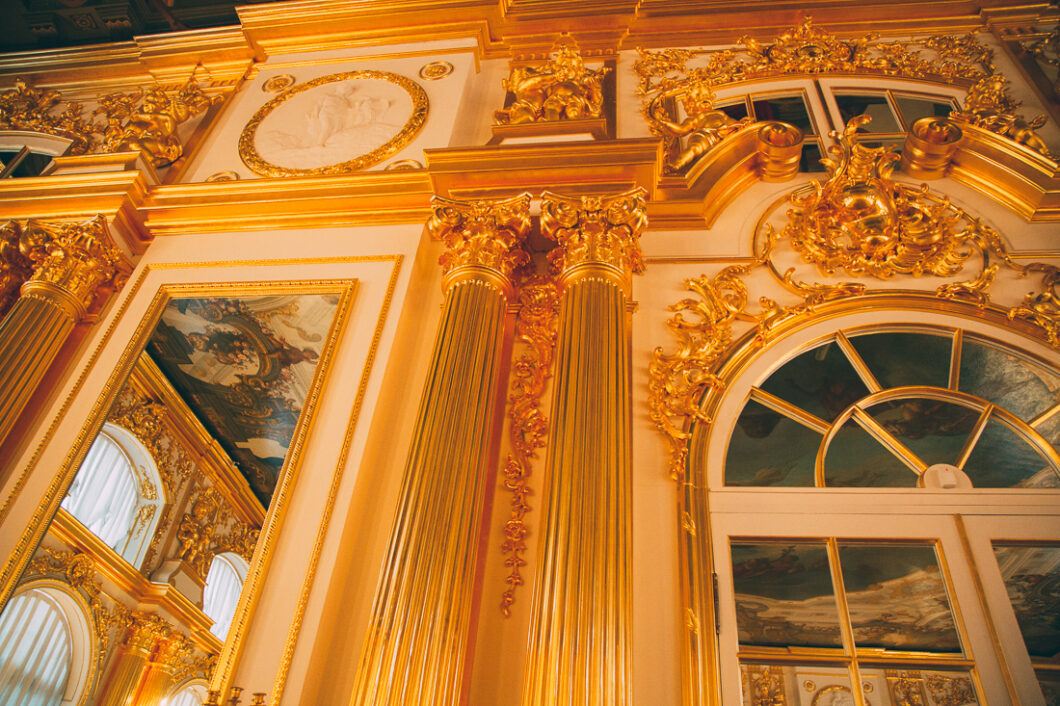 8.) There are over 100 Kilos (200 Pounds) of Gold in the Palace!
So, yeah, there's a lot of gold in Catherine Palace! It's honestly hard to comprehend how lavish this place is.
9.) Catherine Palace Has Been Completely Restored
As was the case with Peterhof and Pavlovsk Palaces, Catherine Palace had to be completely restored after World War II. Many of the artifacts are replicas, but there are a few originals that museum workers had hidden in the gardens of the palace and in walls.
10.) The Amber Room is the Real Gem of Catherine Palace
The Amber Room is what has really put Catherine Palace on the map! It's exactly what it sounds like – a room decorated in real amber panels. Honestly, I wasn't that blown away by it. This is likely because I had built it up in my mind as the coolest thing I would ever see. So, going in with lowered expectations might have helped. It also doesn't help that you're walking through a palace that has over 200 pounds of gold decorating it, but I digress. (Also note, NO PHOTOS ARE ALLOWED INSIDE THE AMBER ROOM. Don't be that person.)
Sadly, though, as with the rest of the palace, the original Amber Room was lost in WWII to looting by the Nazis. This is a reconstructed version that was done after the war. The location of the original Amber Room is still a mystery…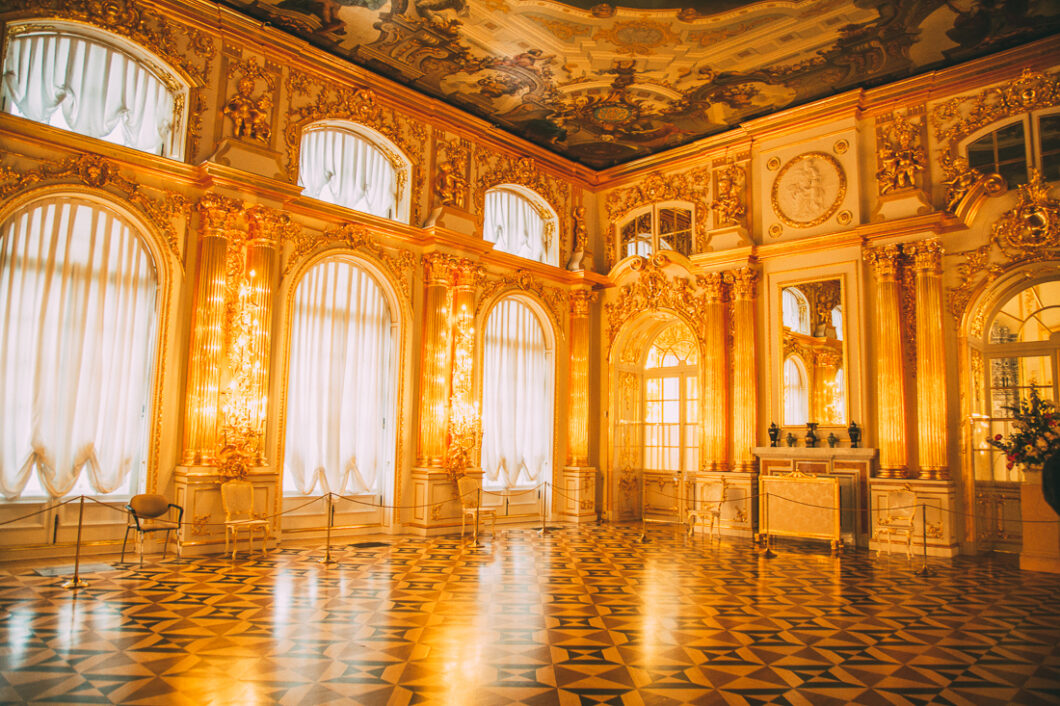 Don't Forget…
11.) Take Time to Wander the Parks & Surrounding Buildings (Even in Winter!)
Don't leave Catherine Palace without wandering the surrounding grounds. They're beautiful – even in winter! The Hermitage is particularly interesting to see. This is where Elizabeth would dine with her guests in a private area of the park. The inside of this pavilion has a series of mechanisms that enable the tables to be raised and lowered, so the servants would never see who Elizabeth was entertaining. (Secrets!)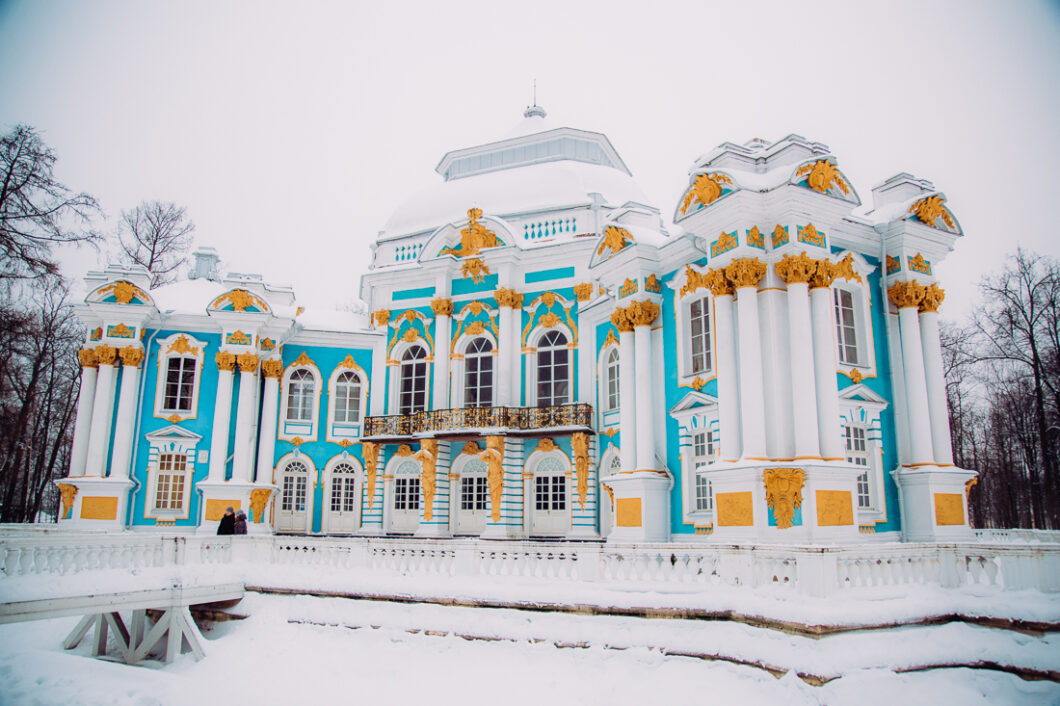 12.) Catherine Palace is Close to Pavlovsk Palace and Feodorovskiy Gosudarev Cathedral (Make a Day of It!)
I LOVED Pavlovsk Palace, which is only a 10-15 minute drive from Catherine Palace. I highly recommend visiting it, especially if you're there during winter. I would suggest visiting Pavlovsk first, then going to Catherine Palace. This is because when you book your tickets online for Catherine Palace, you can't get in until after 12 p.m. Whereas Pavlovsk you can easily enter at 10 am.
Feodorovskiy Gosudarev Cathedral is also within a 10-15 minute drive of Catherine Palace. It is a very beautiful and quiet cathedral. Unlike the rest of the cathedrals you'll find in St. Petersburg, this one will hardly have any people visiting it – but it is still equally beautiful, inside and out. (No photos are allowed inside – and ladies, cover your heads with a hat or scarf before entering.)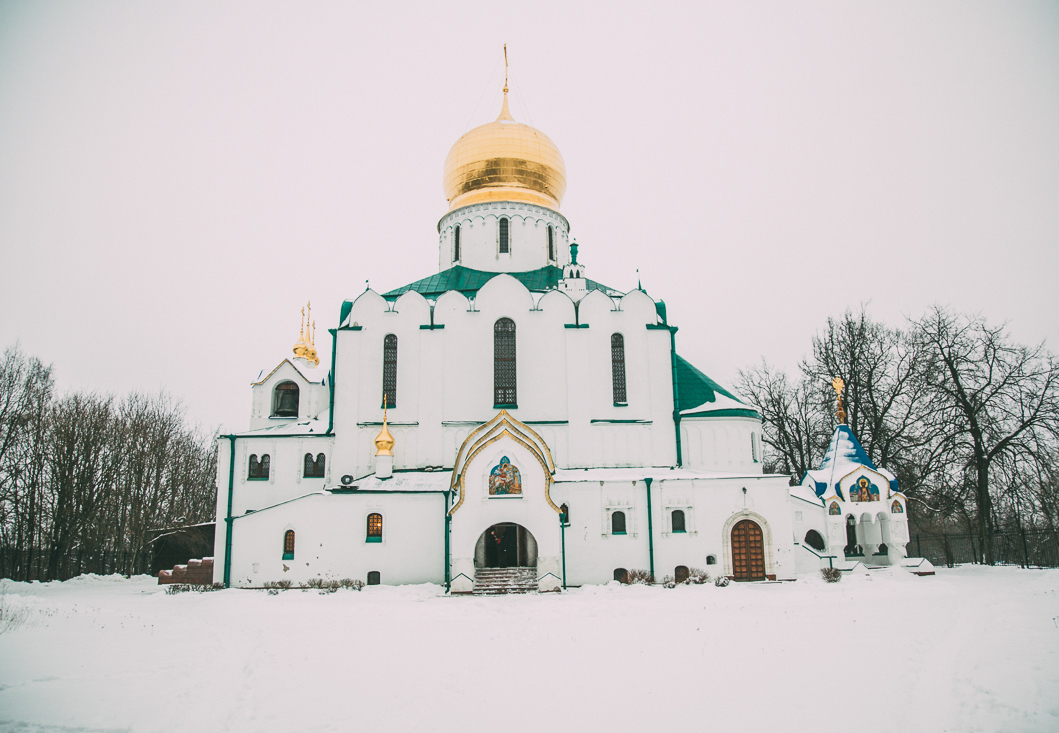 Travel Insurance
It's a good idea, no matter where your adventure takes you, to have travel insurance. You never know what might happen! Whether you get sick before your trip and can't go, or you become sick or injured while on your adventure – being covered with travel insurance is a must. Some credit card companies do provide this service (check with yours), or you can get a quote from companies such as Squaremouth to find the best plan for you and your adventure. (This is the company I, personally, use. They are even recommended by Forbes!) You can even get a free quote.
Visa Requirements
Check if your country requires a Visa for traveling to Russia.
This article is now available as a mobile app. Go to GPSmyCity to download the app for GPS-assisted travel directions to the attractions featured in this article.
If you have any questions at all about Catherine Palace, feel free to ask away in the comments section! And were any of these things surprisingly to you? I'd also love to hear your thoughts in the comments!
Photo Gallery: Catherine Palace in Pushkin, Russia
Feel free to click on the photos below to make them full-sized.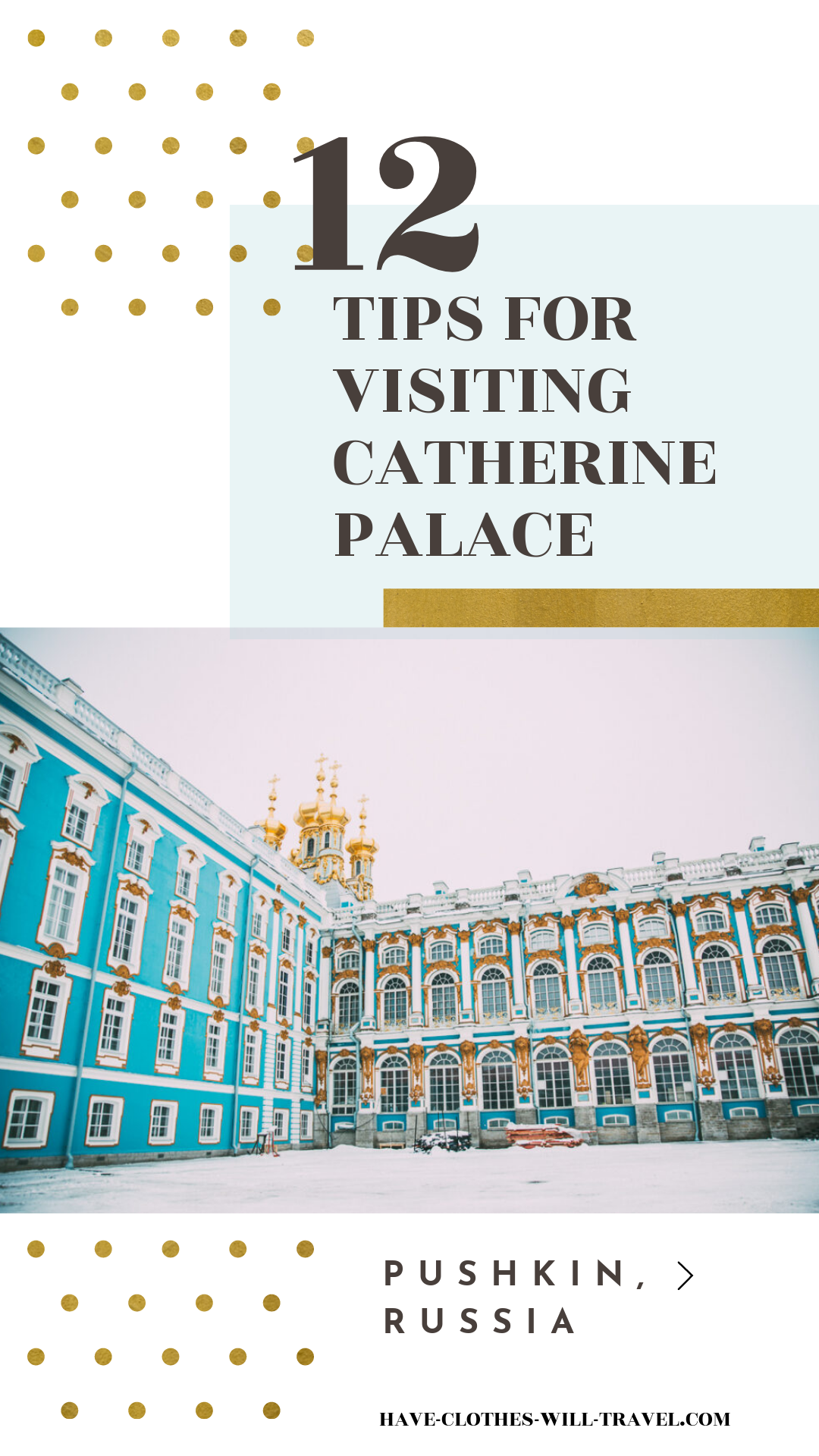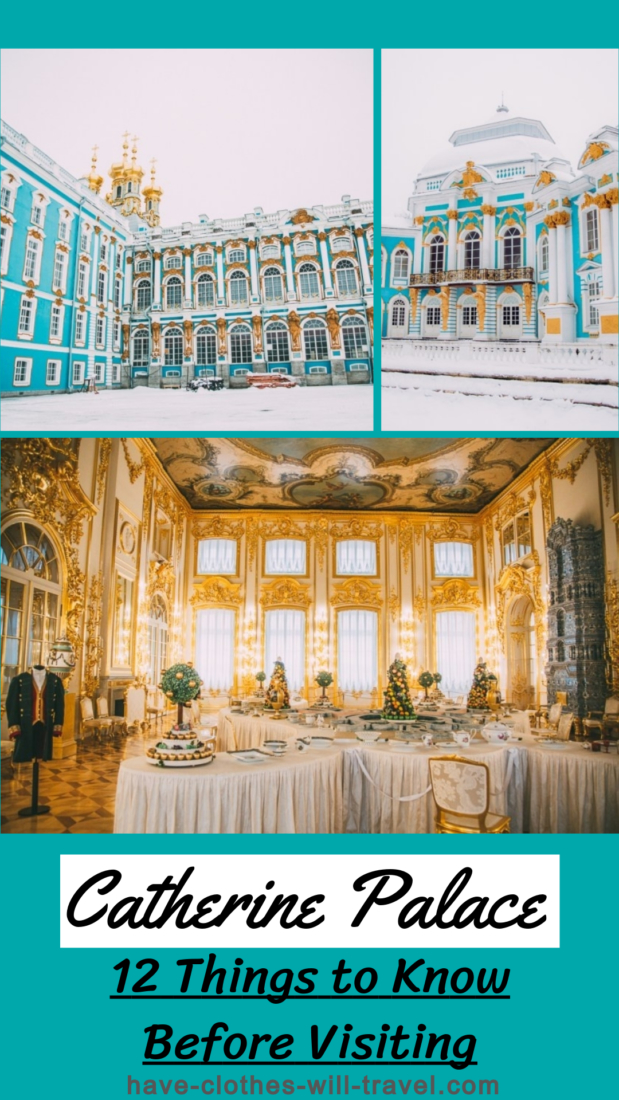 Disclosure: some of the links in this post are affiliate links. Meaning, if you click a link and make a purchase, Have Clothes, Will Travel gets a very small commission. Thank you for supporting the brands that make this blog possible!