How I Spent 1 Day in Lima With No Regrets
One day is never enough time to truly experience a city. But that was, unfortunately, the way my trip to Lima worked out. Lima is a beautiful city that deserves more than a day. However, if you're like me, and only have a limited amount of time there, this is one way to enjoy the city in just one day!
Lima Gourmet Company
When trying to decide how to spend my one lonely day, I had to figure out what I was most excited about in Lima. The answer that came to mind immediately was the food. Lima has a reputation as a city with some of the best food in the world, and I didn't want to miss it!
Lima Gourmet Company came highly recommended as a good food tour that also had a Peruvian cooking class included! The tour went from 9 am to about 2 pm, meaning I would have the afternoon to still wander Lima on my own. I booked it the night before we left Cusco and had no regrets!
Coffee
The day started off with my tour guide/chef picking me up at my hotel in Miraflores at about 9 am. She was 5 minutes late and went out of her way to make sure I knew that (emailed me, called my room, etc.) and apologized profusely. I was impressed!
Our first stop was to a coffee house (thankfully) in Barraco where we were given some background on Peruvian coffee and treated to a biscuit and a great big cup of coffee.
The group was very small. It was just me, a couple from Brazil and one other man from the United States and our guide! (My husband had to work for this portion of the trip, so I was on my own.)
The Bridge of Sighs
On our way to the coffee house, you cross the "Bridge of Sighs." The story goes that if you and your significant other hold hands and make it across the bridge without taking a breath…you'll be together forever! (I advise running across that bridge then, haha. I tried walking across and holding my breath and gave up about halfway across!)
Smoothie at a hidden cafe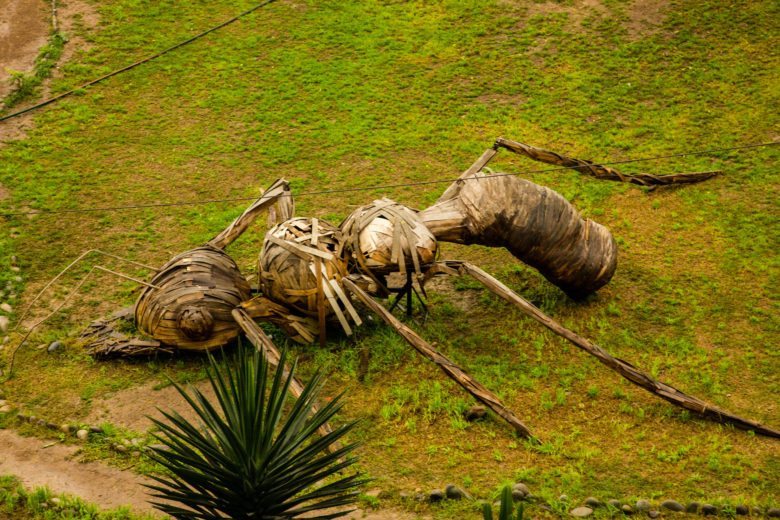 After your coffee, you'll then walk to another cafe in Barranco for a delicious smoothie. The cafe itself is adorable and quite hidden. It's one of those places if you didn't know where it was, you would never find it.
A Super Nice Market in Lima
Next stop is the most incredible market I have ever seen. It's in a rather ritzy part of Lima, and was a completely different experience from San Pedro Market, haha.
I loved getting to try the fruits! My favorite was the Maracuja fruit (Passion fruit). It's the one with all the seeds in the photo gallery above.
We were just in this market for the different fruits, but it did seem to have all kinds of stuff! Not, as crazy as San Pedro Market, though!
Cooking class! Learning how to make a Pisco Sour & Ceviche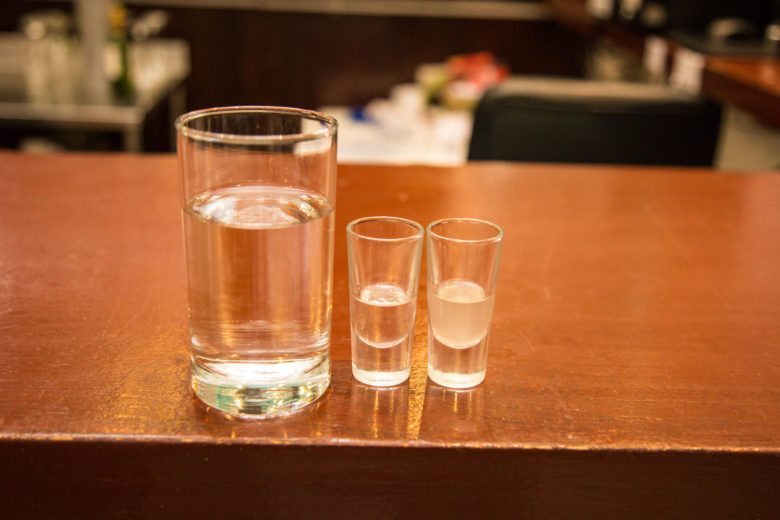 I was really excited to learn how to make a Pisco Sour and Ceviche! A Pisco Sour is an alcoholic cocktail in Peru that is made by mixing Peruvian pisco with key lime juice, simple syrup, egg white, Angostura bitters (for garnish), and ice cubes.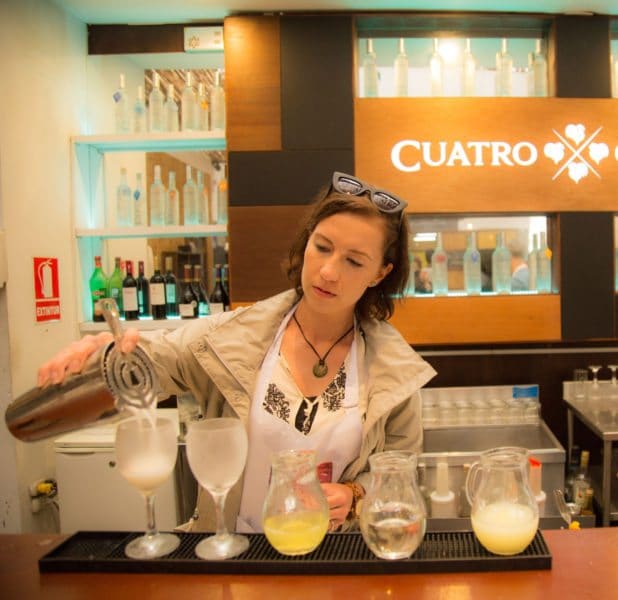 With your Pisco Sour in hand, you then head over to the table to make your very own Ceviche. Ceviche is a dish of fresh raw fish cured in citrus juices, and spiced with ají or chili peppers, and can also have onions and a side of sweet potato, etc.
Making my Ceviche
I am a terrible cook and terrible bartender, but both my pisco sour and ceviche were really good!
Huaca Pucllana
The final stop of this food tour is to Huaca Pucllana, a restaurant right next to pre-Incan ruins! You get several different gourmet dishes to try and dessert and alcoholic beverages. (All included in your tour price.)
I highly recommend Lima Gourmet Company if you're interested in taking a food tour of Lima! The tour itself was fabulous, and you did get to see quite a lot of Lima in a short amount of time. (I also liked that I got to keep my apron from the cooking class, haha.)
Walking Around Miraflores
Getting back to my hotel at about 2:30 meant I had enough time to meander around Miraflores (the neighborhood in Lima where most hotels are) before we had to catch our flight!
Parque Kennedy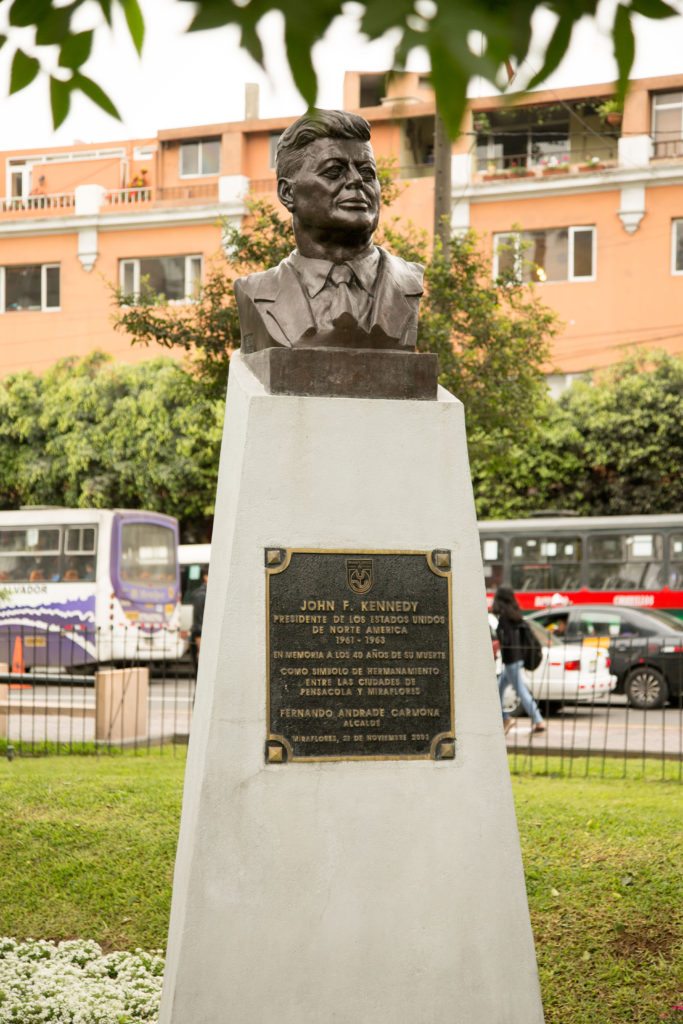 There is a gorgeous park in Miraflores that honors President Kennedy. You'll see many friendly kitties and many street vendors.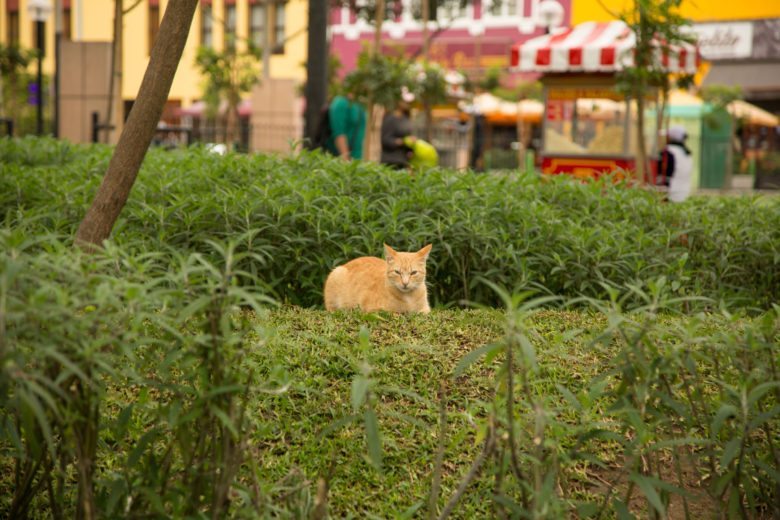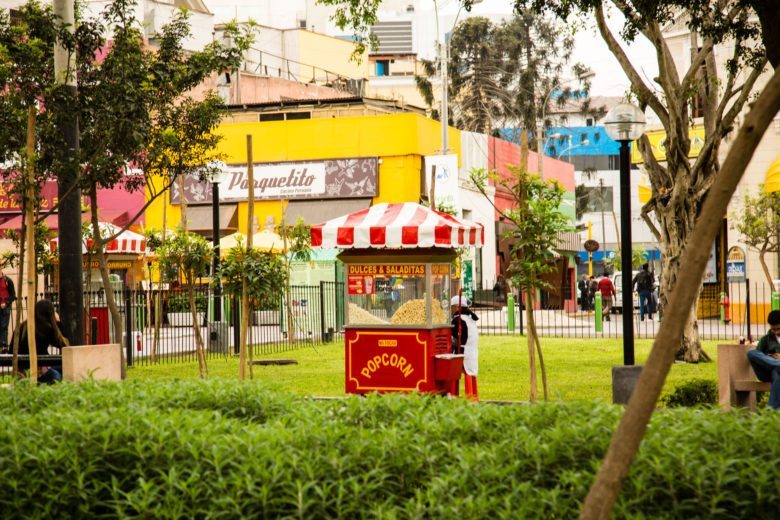 "Parque del Amor"
"El Beso" is a very famous sculpture in Lima inside Parque del Amor. "El Beso" in English means "the kiss." There are also many other sculptures in this park and fabulous views of the Pacific Ocean.
I really hope I get the opportunity to return to Lima, as I know I did not get a thorough experience of the city. However, with my limited amount of time, I am very happy with how this day was spent!
Do you like food tours? And how would you spend one day in Lima? Let me know in the comments!
If you liked this post, it is now available as a self-guided walking tour via GPSmyCITY. Click here to download it.
Travel Insurance
It's a good idea, no matter where your adventure takes you, to have travel insurance. You never know what might happen! Whether you get sick before your trip and can't go, or you become sick or injured while on your adventure – being covered with travel insurance is a must. Some credit card companies do provide this service (check with yours), or you can get a quote from companies such as Squaremouth to find the best plan for you and your adventure. (This is the company I, personally, use. They are even recommended by Forbes!) To get a free quote, click here.
Visa Requirements
To check if your country requires a Visa for traveling to Peru, click here.
Want to Learn Spanish Before Your Trip?
Knowing some basics in Spanish can be helpful for your time in Peru. Try a free 3 day trial of Rosetta Stone (the best way to learn a foreign language) by clicking here.
If you liked it, Pin it!
Links à la Mode, November 9th, 2017