Styling a Floral Maxi Dress for Fall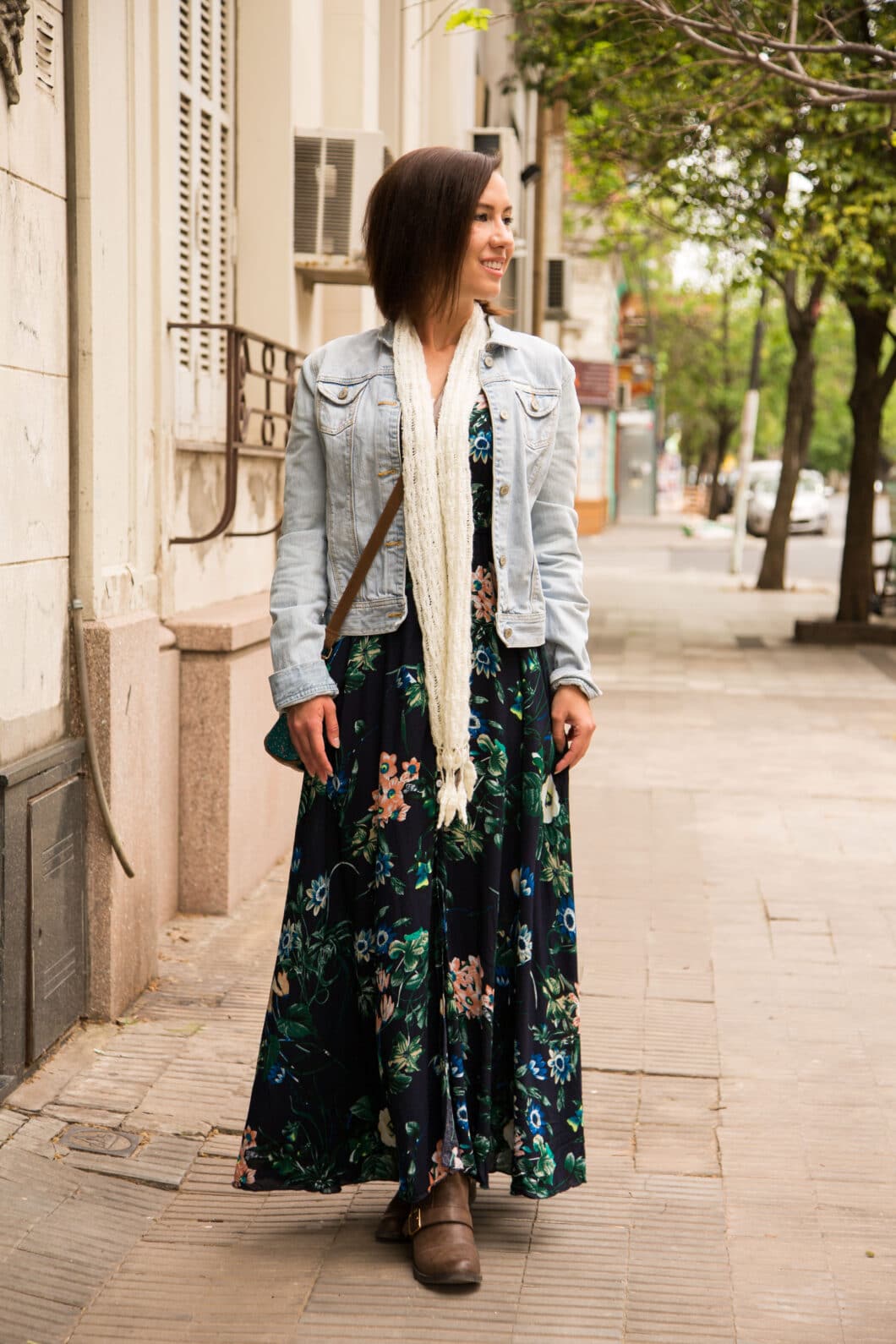 Styling a floral maxi dress for fall is much easier than it sounds. Actually, styling any dress for cooler weather is possible. The key is adding layers. Whether it be a cardigan and tights or jean jacket and scarf, it all comes down to layers!
And I know, I know, it's not fall in Argentina, but just let me pretend. Haha. It kills me that there aren't any changing leaves or pumpkins in October! But we did have a couple of cool days where I was able to at least wear some layers. This floral maxi dress has been at the top of my list of "things I want to restyle for cooler temps." I had featured it a few months back as a summer dress, and I've wanted to try it with layers ever since!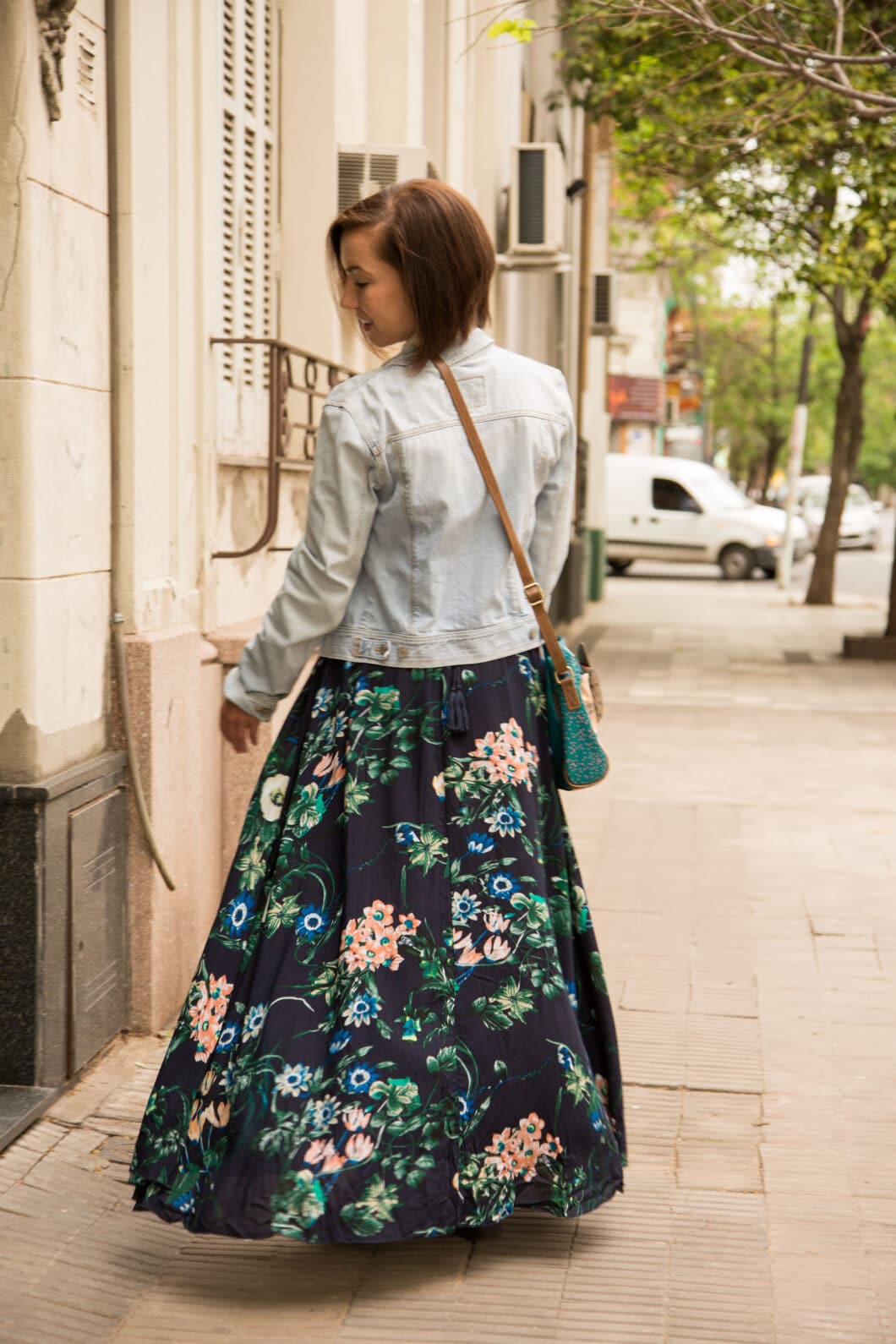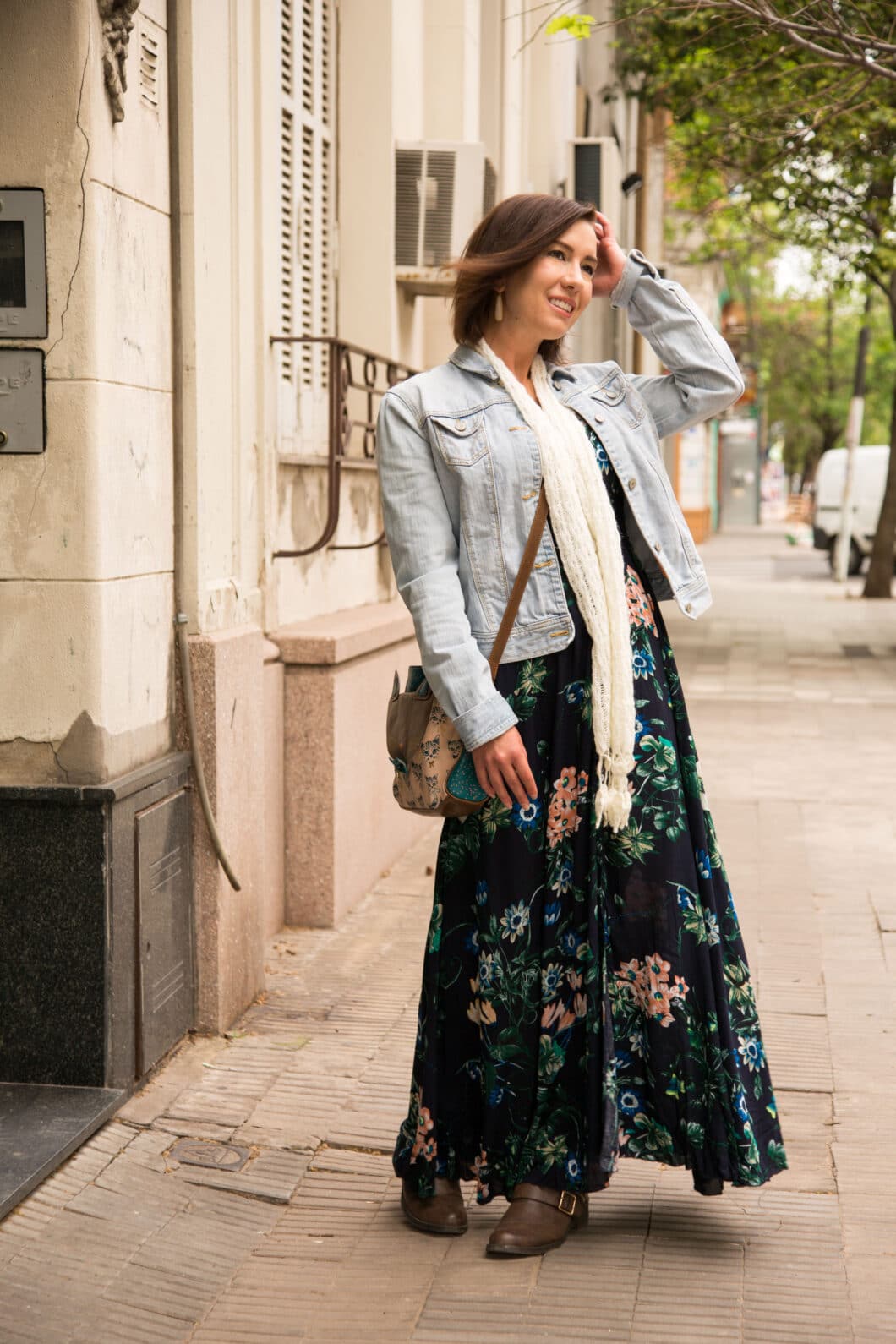 My first thought was to pair it with my jean jacket and a pair of boots. My husband and I were going to check out a new bar in Rosario that had a very hipster-ish vibe to it. And for some reason, a jean jacket just felt right for the occasion, haha. But I also want to try styling it with a couple of my cardigans too! I think it would work well. This dress is also only $30, and it now comes in 6 other colors! I'm seriously thinking about ordering it again in another color…
It does have a slit, though, that sometimes makes me nervous when the wind blows just right. However, out of all the times I've worn this dress in windy conditions, I have yet to have an actual wardrobe malfunction. If the temps are cool enough too, throwing a pair of tights on with my boots would solve that problem in a heartbeat!
The video above was my attempt to show what this dress looks like when it's in motion. When I wear it and am walking I honestly feel like I'm on a runway. It just has such a cool floaty feel to it! I'm not sure if I captured it in the video or not, but I thought it would be worth a shot! (And if anyone has any tips for not looking like a complete and awkward doofus in videos, please let me know in the comments! Haha.)
Do you restyle your summer dresses for cooler temps? If so, what's your favorite way to style them? Let me know in the comments!
Where to find it:
Dress: Milumia
Jean Jacket: Older than dirt (Similar here)
Boots: Amazon (Similar)
Purse: ModCloth (Sold out, sorry)
Scarf: Part of my Alpaca clothing shopping spree (Similar here)
If you like it, Pin it!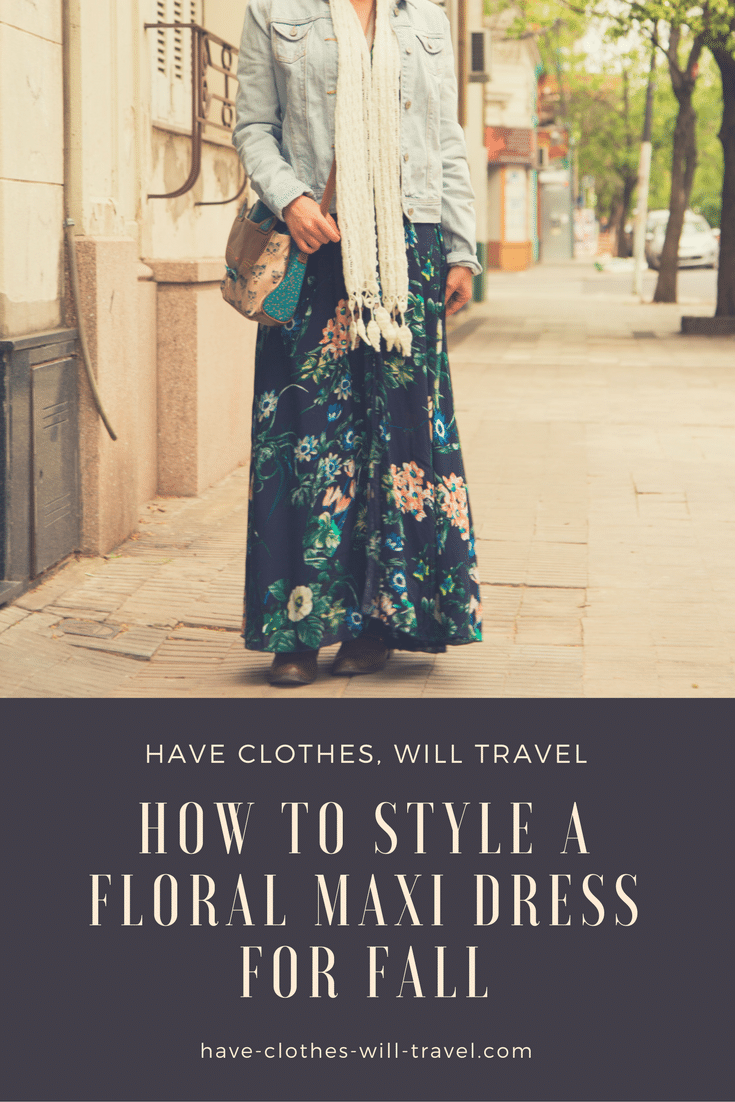 Disclosure: some of the links in this post are affiliate links. Meaning, if you click a link and make a purchase, Have Clothes, Will Travel gets a very small commission. Thank you for supporting the brands that make this blog possible!
*c/o = courtesy of, meaning the company gave me the product to be used on my blog, and I did not pay for it. All opinions are my own, and I am not being compensated for a positive review.