Victory Park (Park Pobedy) in Moscow, Russia – a Guide for First-Time Visitors
Victory Park (aka Park Pobedy) in Moscow is home to 13 unique memorials, more than 300 pieces of weaponry, the largest flower clock in the world, 13 restaurants, a synagogue, a mosque, and an Orthodox chapel. It's quite an interesting mix worth seeing if your schedule allows. This post will give a brief background on the park, explain whether it's worth visiting as a tourist and what to expect if you do decide to visit it.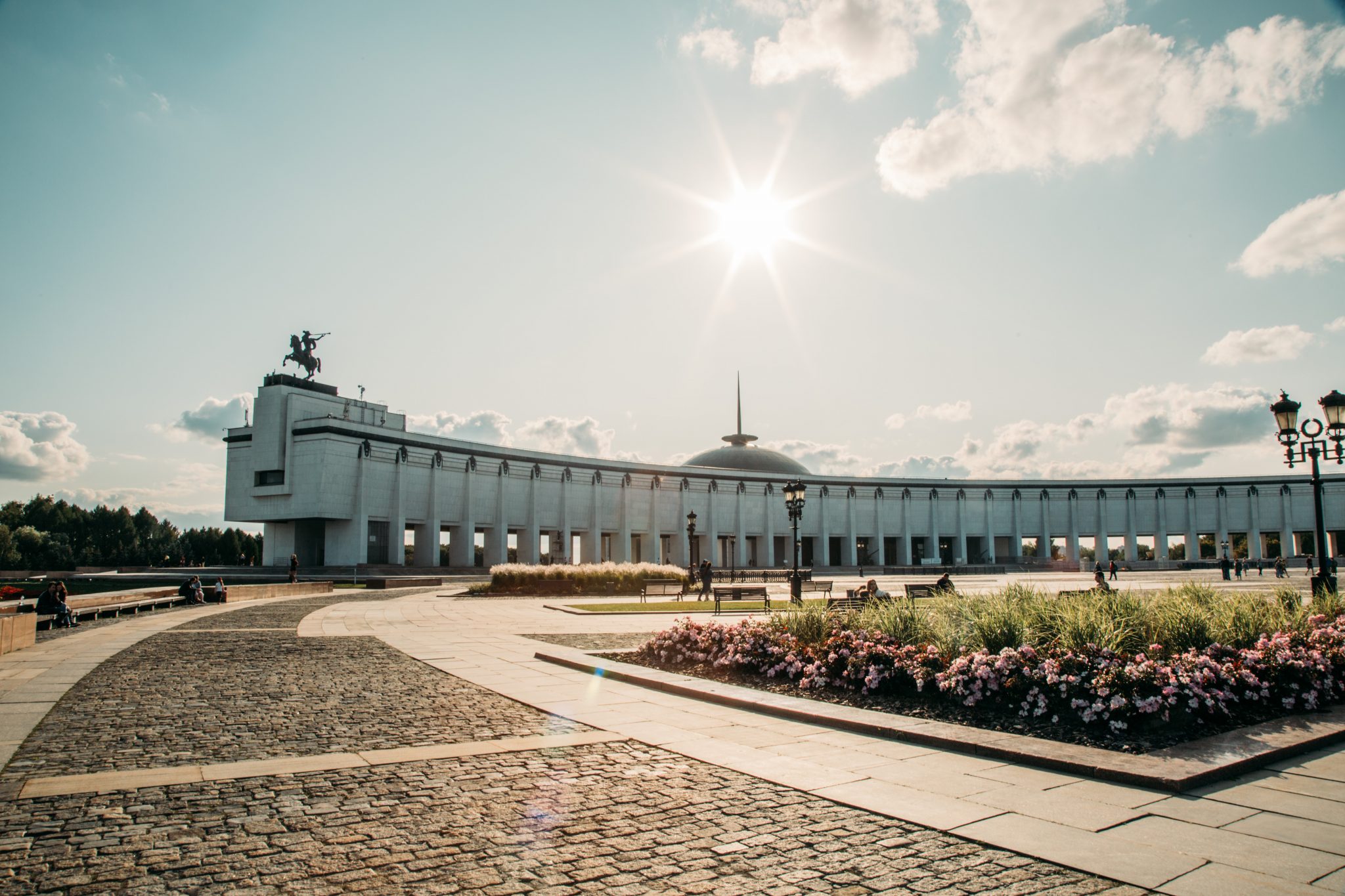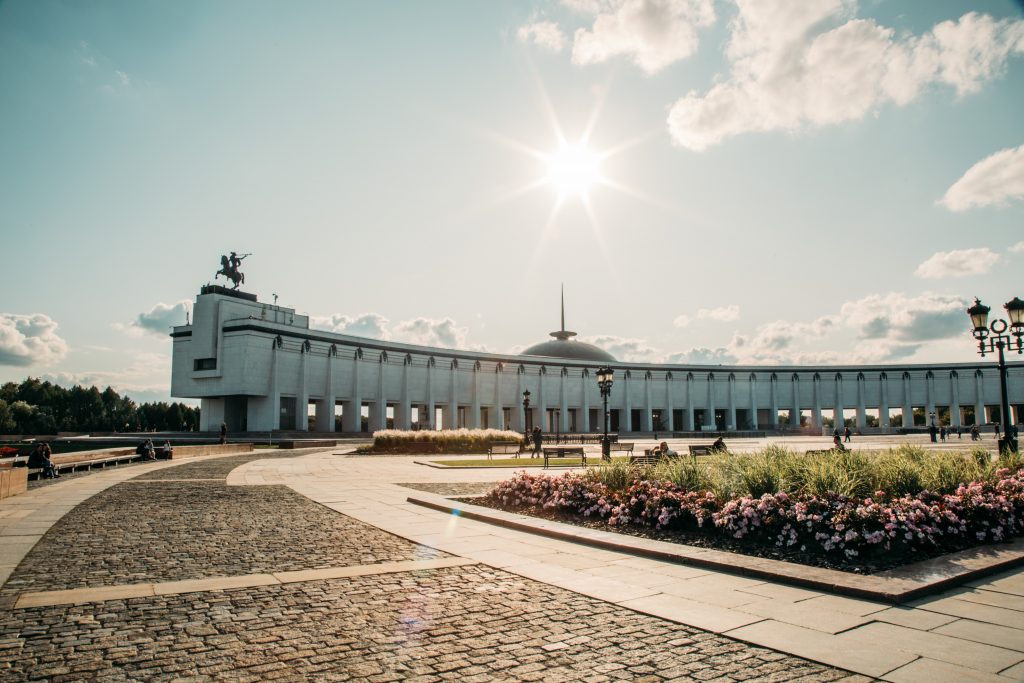 What is Victory Park?
Victory Park was founded in 1958 and is situated on Poklonnaya Gora, which is one of the highest spots in Moscow. This is historically where visitors coming from the west would pay hommage to Moscow and bow down. It is also where Napolean waited in vain for the keys to the Kremlin to be brought to him.
Now, this area is used to honor those who brought the Soviet Union to victory over the Nazis in the Second World War. More than 27 million Soviet lives were lost during this war (more than any other country). There memorials, fountains and a museum dedicated to the Great Patriotic War (WWII).
While it is sobering to see the memorials and the Victory Museum, the park is an interesting, and nice way to spend a warm summer day. It is still a park where people run, play, skate, enjoy casual outdoor restaurants and picnics, and there are even go-karts to rent and a small theme park for children. Victory Park is also decorated festively in the winter months and will sometimes have impressive ice sculptures as well as an ice skating rink.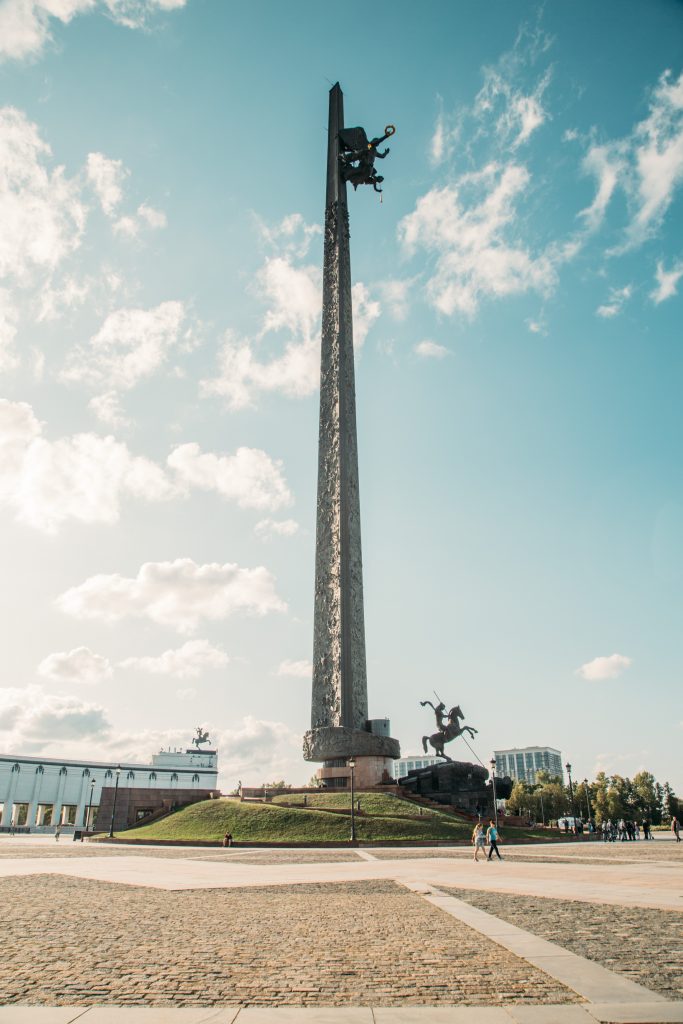 As a Tourist to Moscow – Is It Worth Visiting Victory Park?
Those interested in World War II history will especially enjoy visiting here. My husband is really interested in weaponry from this period and enjoyed seeing the various tanks, aircraft and ships that were used by the Russians in WWII. These pieces are all located within the Open-Air Exhibition of Military Equipment in Victory Park.
While I am not especially interested in any sort of weaponry, it was still quite interesting to see the various aircraft and ships used in WWII… in addition to the tanks.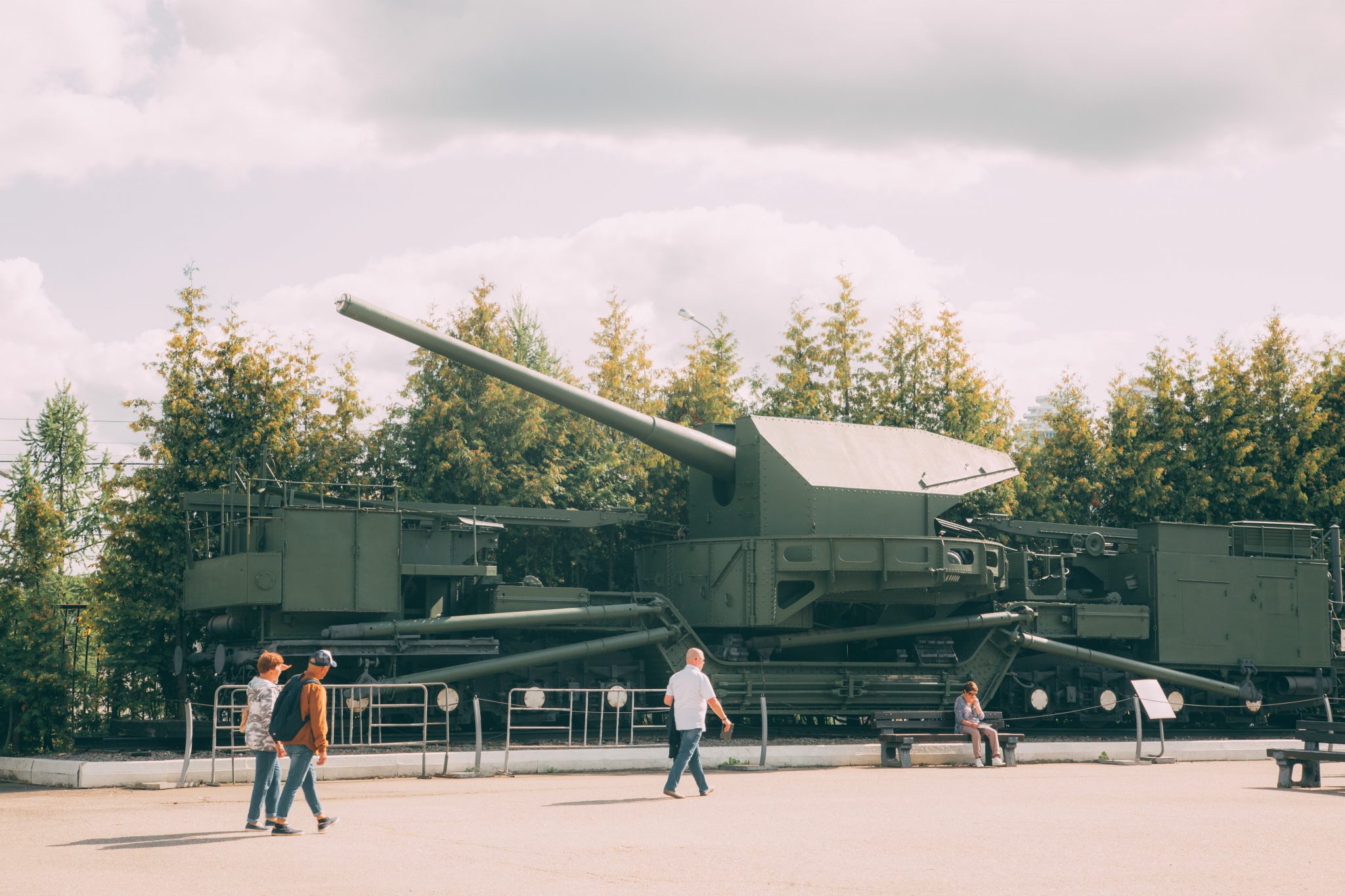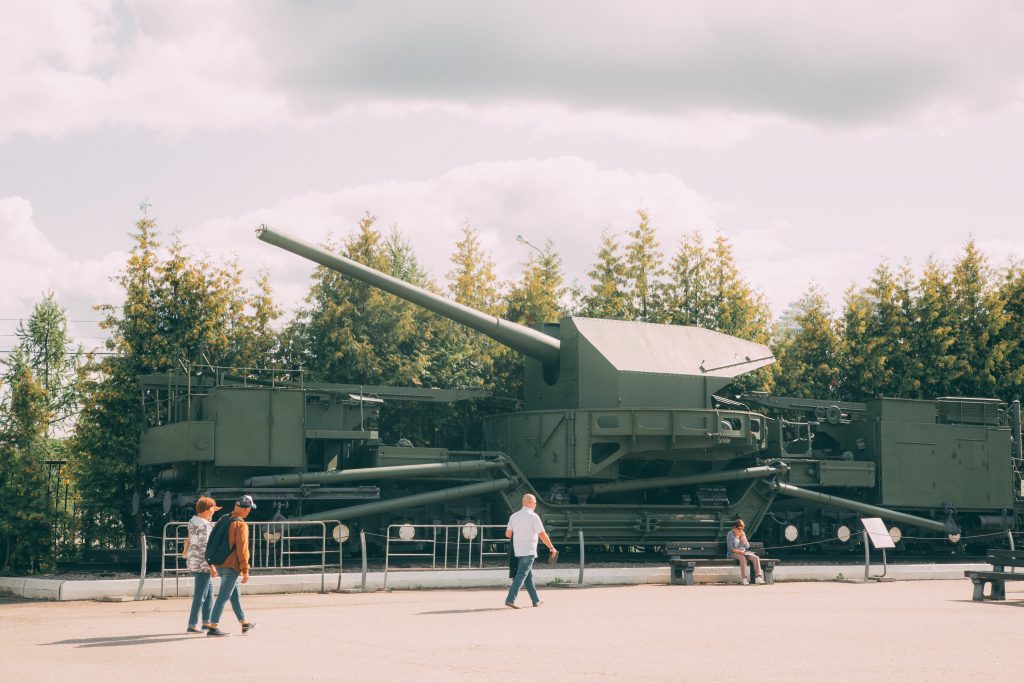 Now, if you only have a couple of days to spend in Moscow, I would not say Victory Park is a must-do unless you are a serious WWII history buff. Seeing the Kremlin, St. Basil's Cathedral, the Bolshoi, Izmailovsky Market, etc. are a better way to spend a short time in Moscow. Now, if you have ample time to spend in the city, then yes, Victory Park is a fine way to spend a few hours of your day.
You can easily walk the park yourself at your own leisure, and many of the park signs are also in English. However, the museum and some signage in the Open Air Exhibits are only in Russian. If you want to get a deeper understanding of the Victory Museum and the memorials throughout the park, it is best to hire an English speaking guide to translate for you.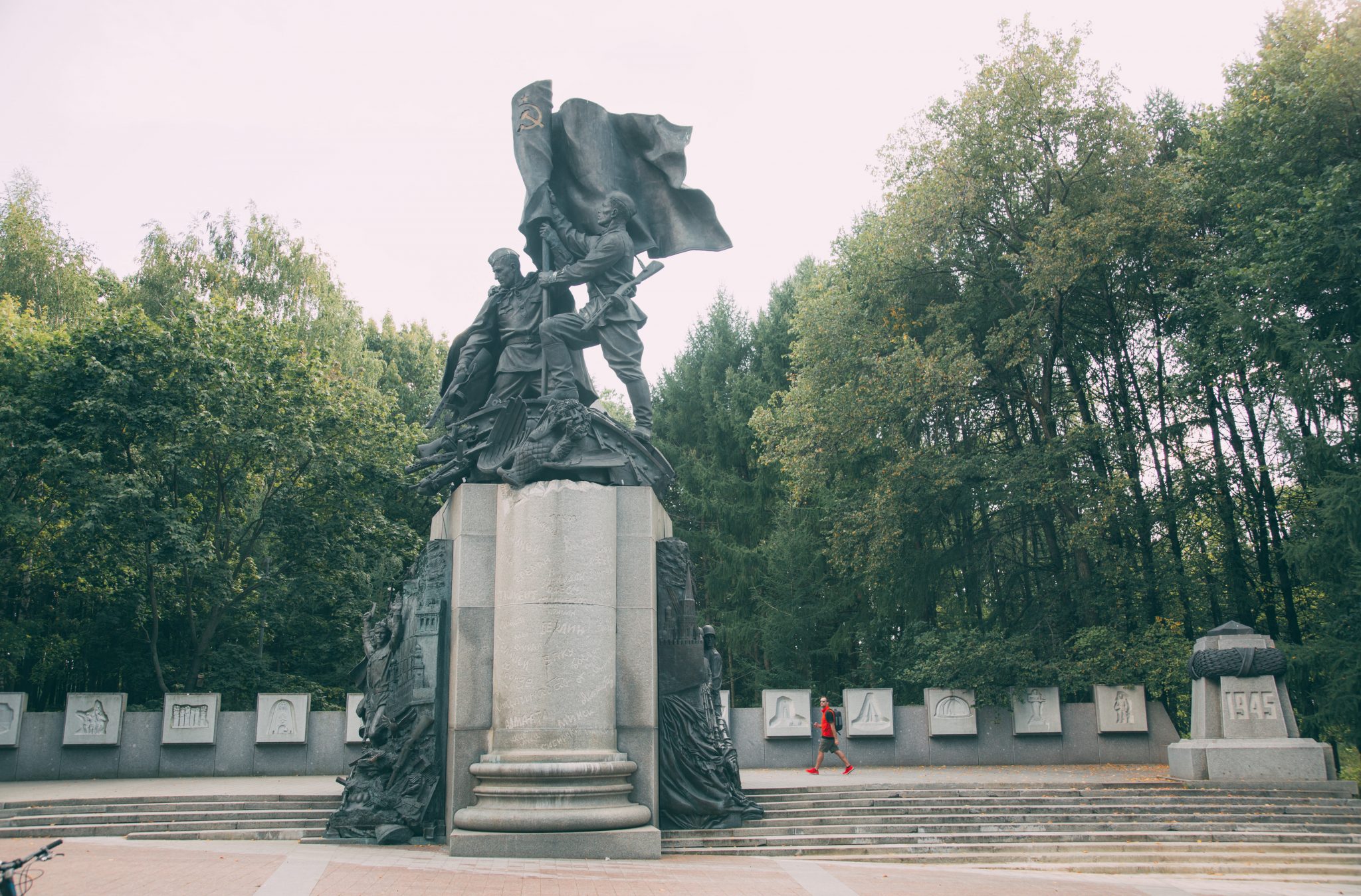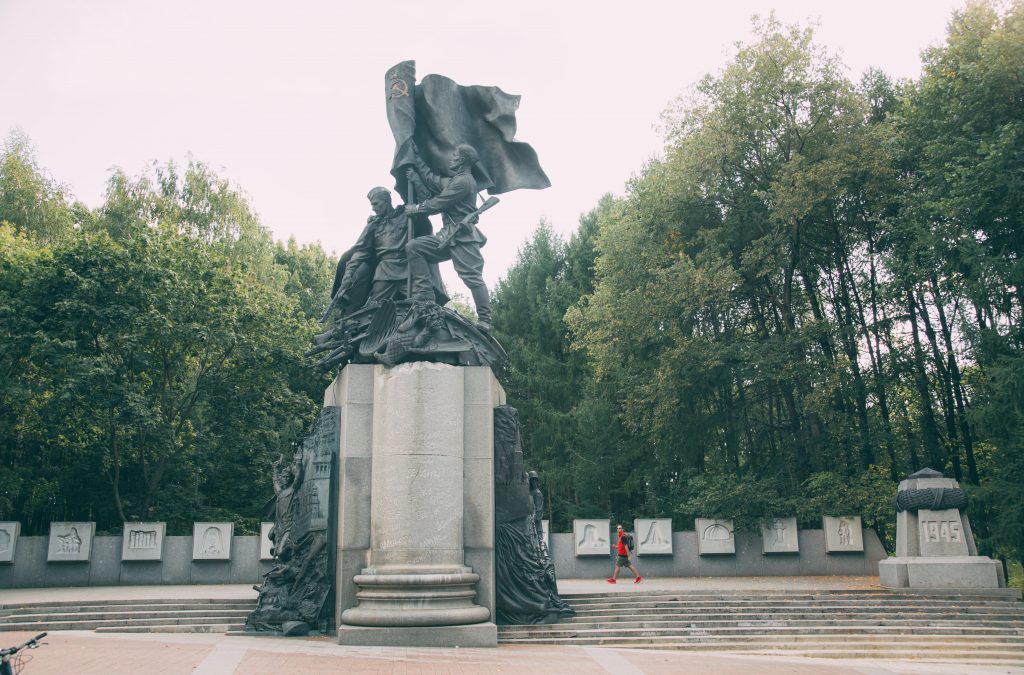 Visiting Victory Park – What to See + Ticket Info
Visiting the park itself is free – however, visiting the museum and the open-air exhibition does require paying for a ticket that can be purchased at a ticket kiosk the day of.
The park itself is also open all day long. But the hours for the museum are 10 am – 8:30 pm (9:30 on weekends) and closed on Mondays.
Triumphal Arch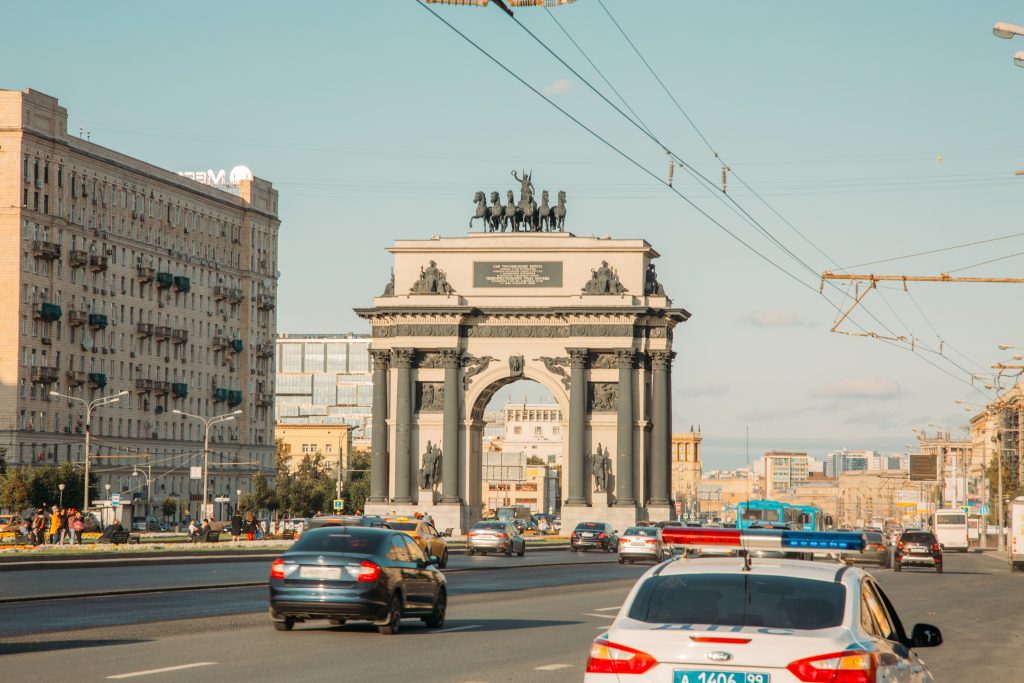 When exiting the Park Pobedy metro station, you will first see the Triumphal Arch. This is located just outside the park and is actually located in the middle of a highway. It was constructed to commemorate Russia's victory over Napolean.
Exhibition of Military Equipment and Weapons in the Open Air Exhibition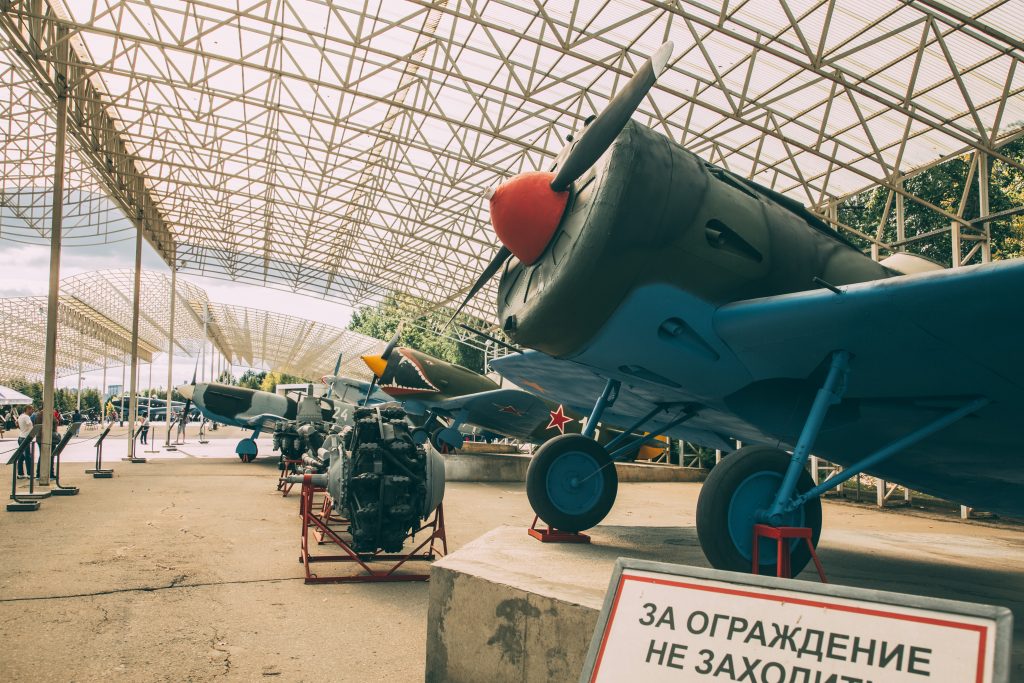 As I mentioned, my husband is especially interested in the weaponry used by the Russian during this war. So, we made a beeline for the Open Air Exhibition. For 250 rubles you can purchase tickets to this sprawling exhibit at the ticket kiosk. You also have the option to purchase a ticket to the Victory Museum here (tickets to the museum are 120 rubles).
The sections you will see here are:
Trophy Equipment and Armament
Engineering Construction
Railway Troops
The Military Highway
Artillery Reserve Of The Main Command
Air Force and Air Defense
Open Air Display of Army Hardware of Local Wars and Armed Conflicts of 1950s-1980s
The Base of the Partisan Detachment
Navy
Trophy Japanese Weapons and Military Equipment During The Soviet-Japanese War of 1945
Exhibition Motors of War – FYI this is in the basement in a separate building outside of the open-air exhibit. There are signs that point you to it, though.
Please find more photos of the open-air exhibition at the very end of the post (I took a TON of photos).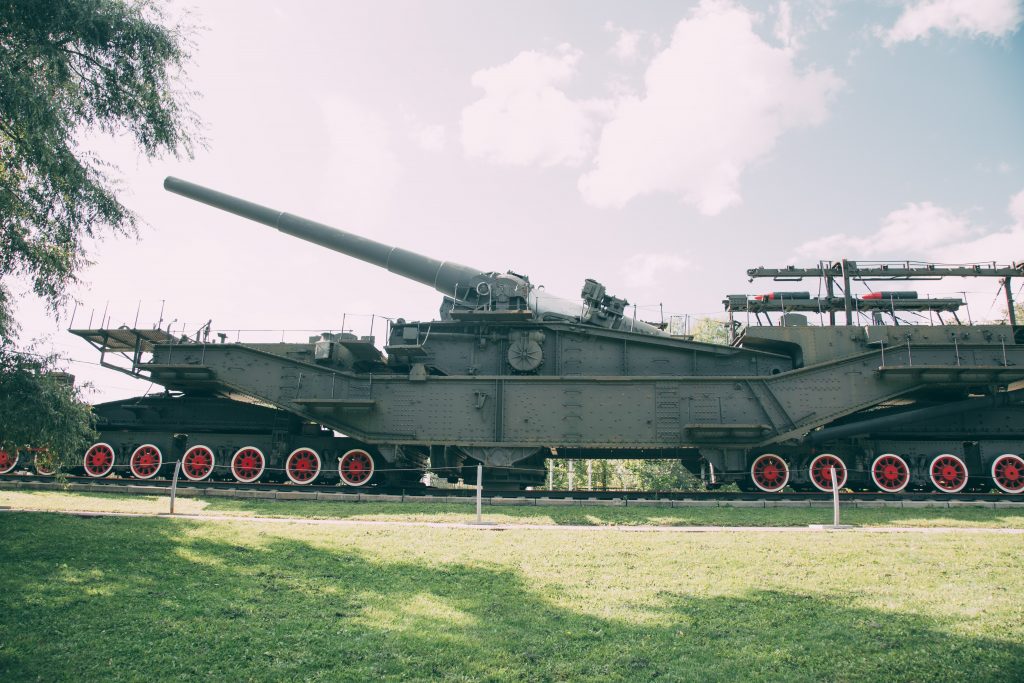 Victory Monument
The Victory Monument is a 142-meter tall obelisk (every 10cm represents one day of the war). At the base of it is St. George slaying a dragon covered in Nazi symbols.
Victory Museum – The Museum of the Great Patriotic War
Just behind the Victory Monument is the Museum of the Great Patriotic Wat. This museum has hundreds of exhibits, including dioramas of every major WWII battle the Russians fought in, as well as weapons, photographs, documents and other wartime memorabilia.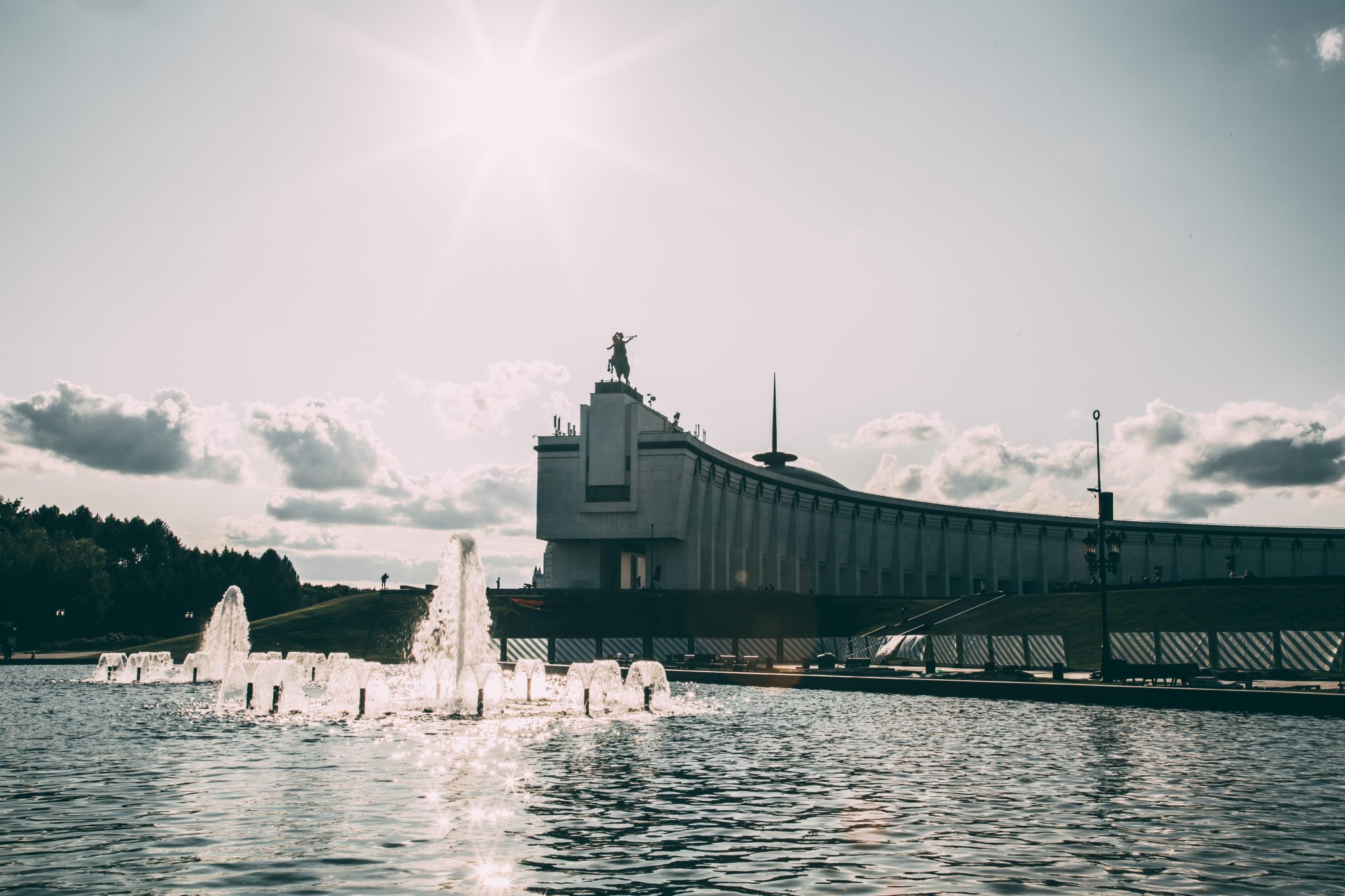 War is a tragedy for many people. That's why you can also find in the Park an Orthodox Church, a memorial Mosque and the Memorial Synagogue to remember people of different religious beliefs who also perished in the war against the Nazis.
Memorial Mosque, Memorial Synagogue (sorry, not pictured) & St George's Church on Podklonnaya Gora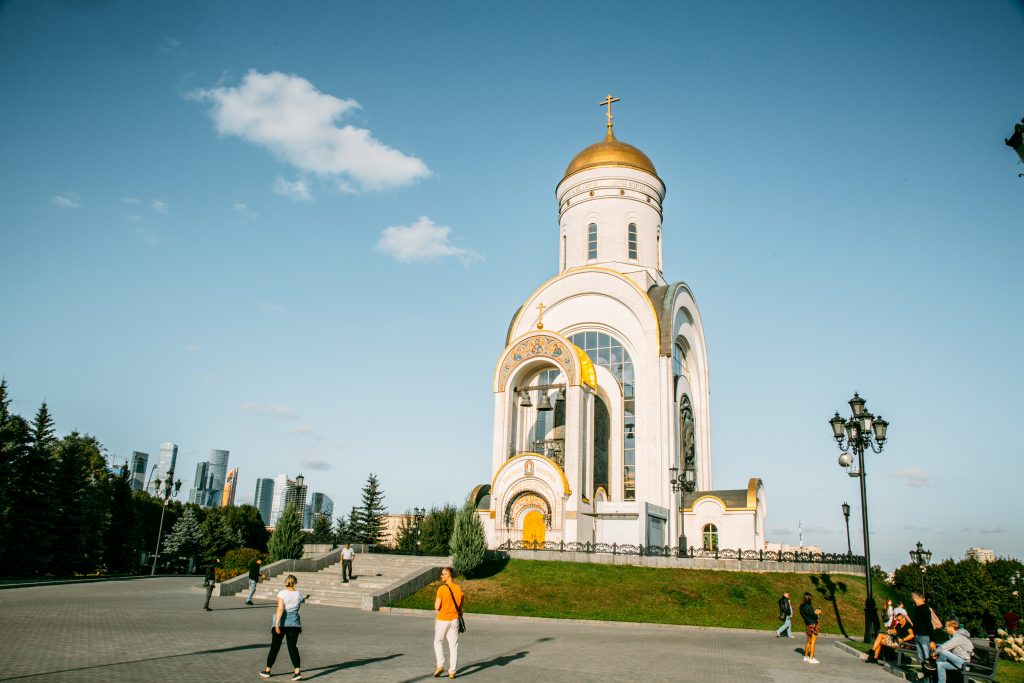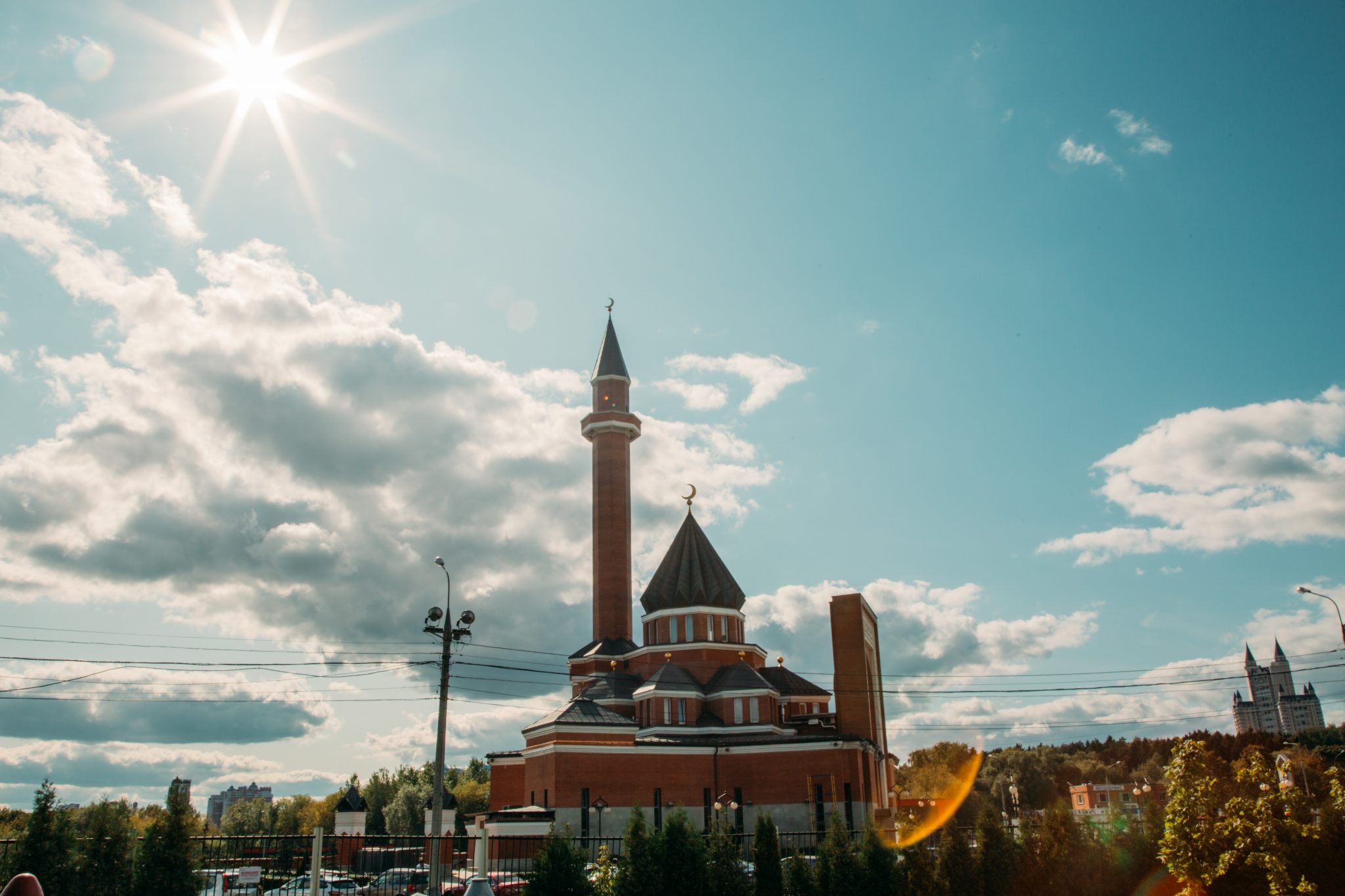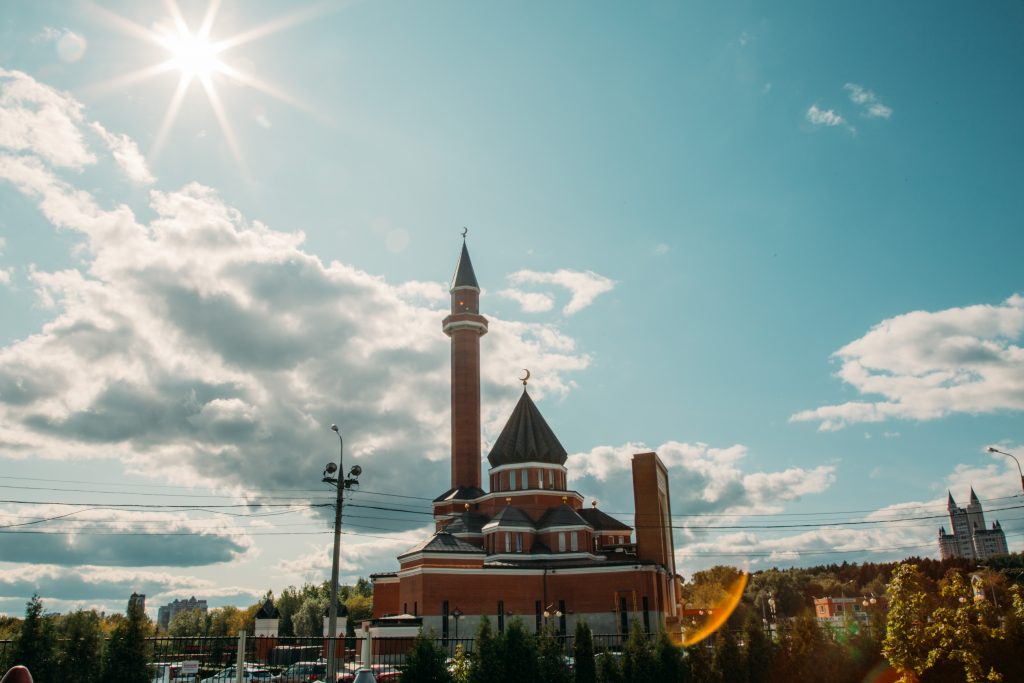 For additional monuments within the park, please click on the photos below to read their descriptions.
If anyone has any questions about visiting, please feel free to reach out in the comments section at the end of the post.
More photos of the Exhibition of Military Equipment and Weapons in the Open Air Exhibition:
Travel Insurance
It's a good idea, no matter where your adventure takes you, to have travel insurance. You never know what might happen! Whether you get sick before your trip and can't go, or you become sick or injured while on your adventure – being covered with travel insurance is a must. Some credit card companies do provide this service (check with yours), or you can get a quote from companies such as Squaremouth to find the best plan for you and your adventure. (This is the company I, personally, use. They are even recommended by Forbes!) To get a free quote, click here.
Visa Requirements
To check if your country requires a Visa for traveling to Russia, click here.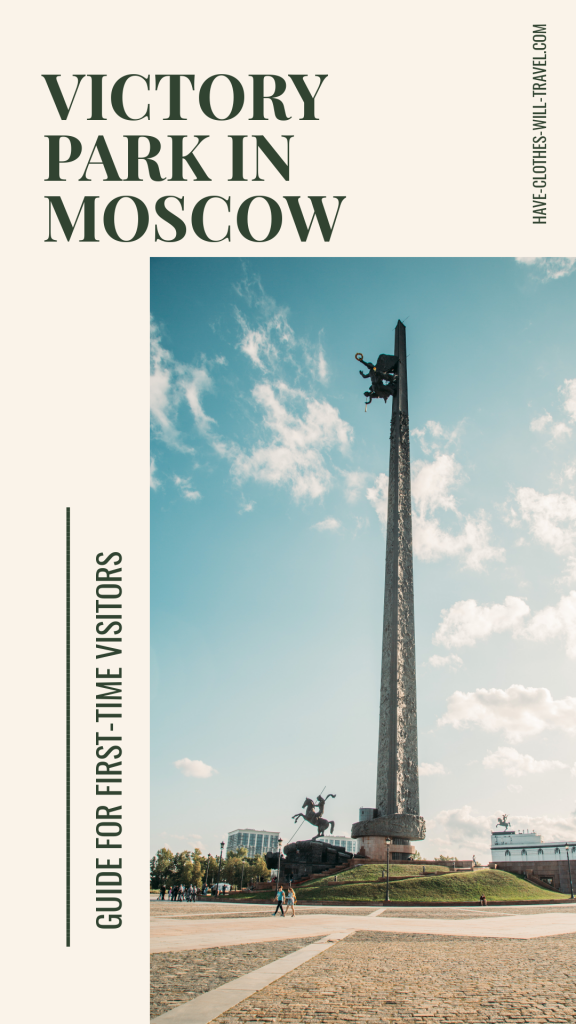 *Disclosure: Some of these links are affiliate links, meaning if you click a link and make a purchase, Have Clothes, Will Travel will make a very small commission. Thank you for supporting the brands that make this blog possible!