Moscow, Russia for New Year's Eve – River Cruise Review
This year we spent New Year's Eve in Moscow, Russia and my brother-in-law was visiting for the occasion too! This was really exciting for us and we wanted to go all out to ring in the New Year.
My biggest regret when we tried to watch the NYE fireworks display in Sydney, Australia, was that we had gone to a public space and fought for the chance to see them (and we didn't really get to see much). So, my thought for this year was to be on a boat! This would be a great way to get an unobstructed view of the fireworks AND get some yummy food, drinks and fun entertainment while we waited. Plus, I'd finally get to wear a fancy dress to ring in the New Year!
So, I booked us on a small boat through this company (Mosparokhodstvo via GetYourGuide). The boat was only supposed to have 60 people on board – maximum. This was PERFECT, in my opinion. The fewer people fighting for a view of the fireworks the better.
However, a couple weeks before NYE, I received a message saying this boat was canceled. They didn't have a place to dock and load it due to construction or something. So, they moved us to their other boat – Vatel – and upgraded us to their VIP table. (The video above is their promo video for Vatel.) Which, I appreciated the gesture, however, this meant we had about 200 people on board now and the VIP table was just closer to the stage (that was it). We were still excited, though!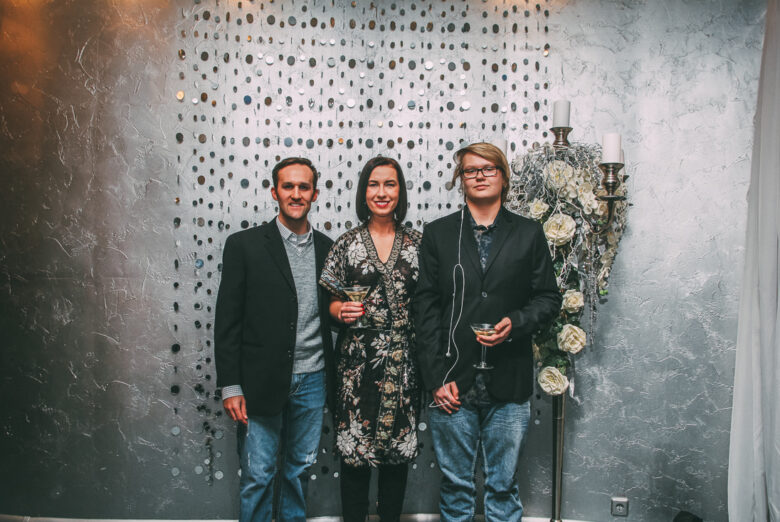 What's Included on the Mosparokhodstvo NYE River Cruise in Moscow
Both boats included:
The boat ride (obviously) the boat just goes a little ways past the Kremlin on the Moskva River
Food – they served a variety of Russian hors d'oeuvres, as well as a main course of fish (which was quite good!) and steak (which was so, so)
Alcohol – there was all the champagne, wine, vodka and beer you could guzzle.
Entertainment – this included a few girls doing dance routines in very skimpy outfits + a couple of the organizers hosting games on the stage that everyone was encouraged to participate in (they did their best to translate for the few of us English speakers onboard)
Photos – they had professional photographs taking photos during the entire duration of the boat ride – you really just had to ask, and they would happily snap your photo. (The pic above is courtesy of their photographers.)
Dance party! – after the fireworks, a DJ began playing fun music, complete with lights and videos.
**Also note – when booking, it says that you are on the boat until 5 am! Here's the thing, though. The boat docks at about 12:30 am. So, you're able to leave anytime after that, but the dance party will go until 5 am. However, you're not stuck on the boat until 5 am.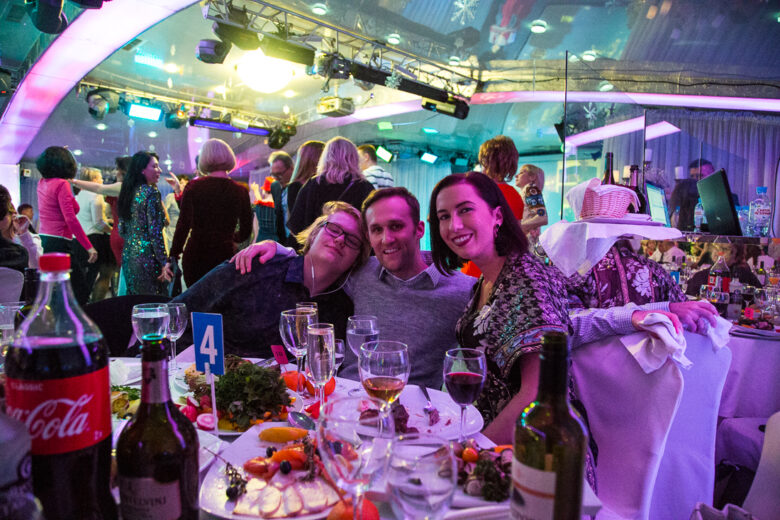 Moscow New Year's Eve Fireworks Display
Ah, but the reason everyone stays up until midnight drinking champagne on a boat is to eventually see a killer fireworks display! At a little before midnight, we all ventured out onto the deck of the boat to watch…
Here's the thing, though. 200 people on a boat means that only a handful of these passengers are going to get "the perfect view" of the fireworks. Don't get me wrong, we still had a better view than what we did in Sydney…but, as is the case usually, I watched the majority of the fireworks display through someone else's cellphone. (See photo below.)
But that is to be expected when fireworks are involved! So, I really wasn't too upset about it…
I did take my own little video of the fireworks display below. I'll let you make your decision if it was worth it or not!
My Honest Thoughts On The Experience
Overall, this was by no means a bad experience. The staff did a great job of keeping us all happy and making sure we were well fed, entertained and had plenty to drink. They also did a great job of checking up on the few of us English speakers and checking to see if we needed any translations.
It was awesome for my husband and me to spend NYE with my husband's little brother, Ryan. (He enjoyed the night – and that was really all that mattered to us!) It was even nicer to spend it in a comfortable atmosphere and not outside freezing to death in the Red Square.
We met some really fun people as well who were vacationing in Moscow! They were seated at the same table as us, and it was even funnier because the next day I received a comment on my blog from one of the ladies who was shocked she was reading my posts for tips while in Moscow – and then realized she had spent the night with me for NYE. (I hadn't mentioned my blog at all that night.) It made my whole month, haha!
However, as I'm coming to find with the majority of the NYE experiences in my life…this was a lot of time and money for a kind of, sort of, OK experience. I personally wasn't that blown away by the fireworks display or the entertainment. I also didn't think the boat had that amazing of a vantage point. (I thought it was going to be a lot closer to the action.) I was a bit underwhelmed by it all, especially given the price tag. (19,500 rubles a person.)
Would I Recommend an NYE River Cruise in Moscow?
Ugh, not really. However, it really comes down to what you value and your budget. If I happen to be in Moscow for NYE for 2020, I'm hopping on over to the White Rabbit for New Year's Eve instead. I value food above all else, and I would rather spend that money on a really good meal that has a cool view of the city from above. (But who knows, that might be an underwhelming experience too?)
I'm glad we tried the boat experience, and really the staff were wonderful. I, personally, can't justify the cost of it all, though. For me, it wasn't worth it. I suppose if you drink and eat a lot, you could come out OK? And the fireworks and entertainment were really underwhelming (for me). It was not worth the 19,500 rubles a person we had paid, in my opinion.
At the same time, it was by no means a bad experience. And I'm really glad Ryan had fun with us old people ringing in the New Year!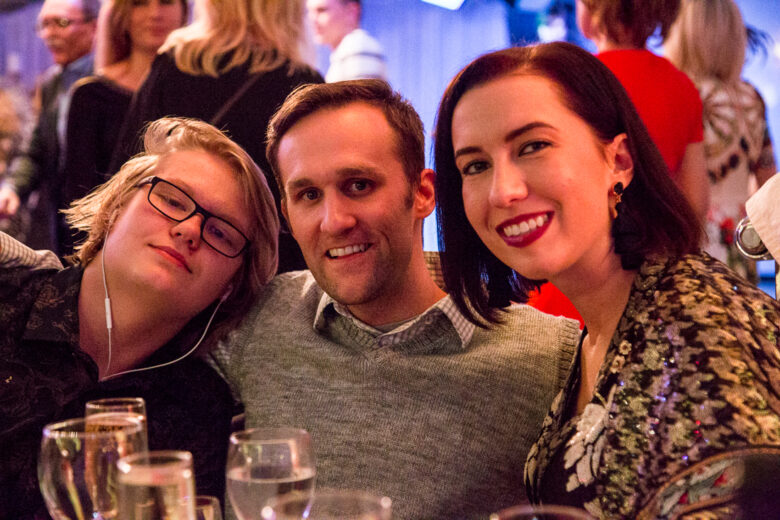 *Click here for the website I booked through.
Travel Insurance
It's a good idea, no matter where your adventure takes you, to have travel insurance. You never know what might happen! Whether you get sick before your trip and can't go, or you become sick or injured while on your adventure – being covered with travel insurance is a must. Some credit card companies do provide this service (check with yours), or you can get a quote from companies such as Squaremouth to find the best plan for you and your adventure. (This is the company I, personally, use. They are even recommended by Forbes!) To get a free quote, click here.
Visa Requirements
To check if your country requires a Visa for traveling to Russia, click here.
What are your thoughts on experiences like this for New Year's Eve? Do you like to go all out for the occasion? Or do you prefer to stay in with friends and family? Let me know in the comments!