Florals for Exploring Outfit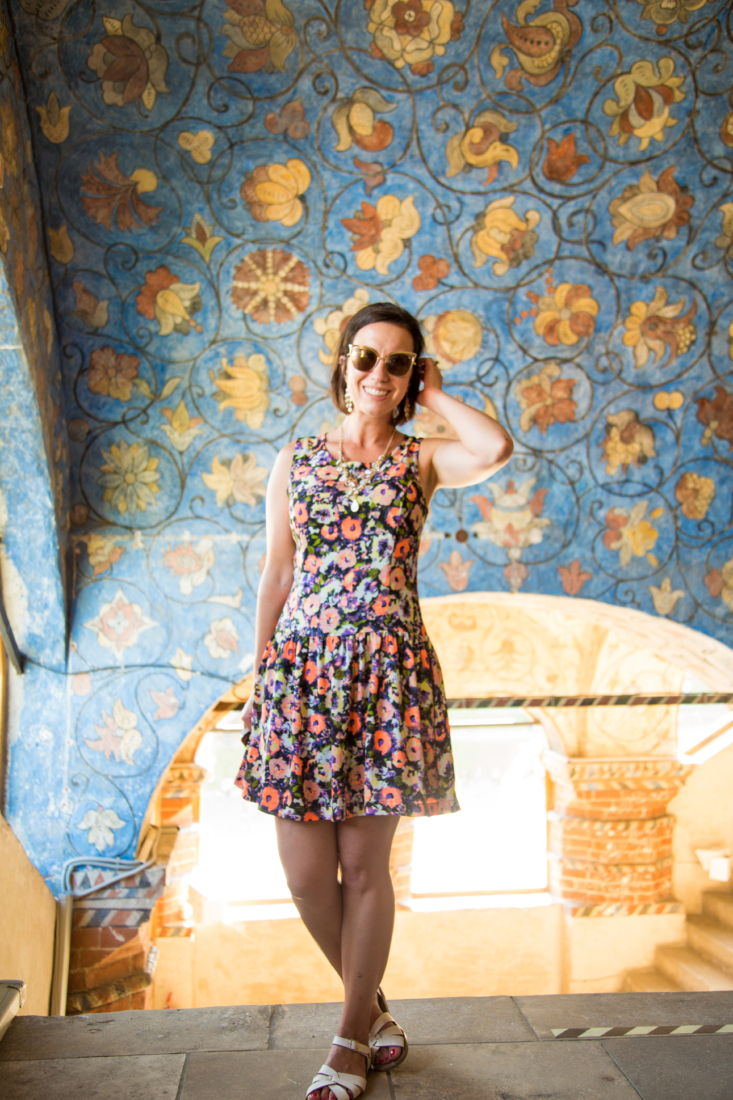 Dress c/o *(Similar here & here) | Bag | Sandals | Sunglasses (similar) | Necklace (similar) | Earrings (similar)
I didn't plan on featuring this outfit on the blog, as this is a floral dress I've styled quite a few times on the blog already. However, in the words of Bob Ross…this outfit post was a rather happy little accident.
We had spent the weekend exploring Moscow, and spent most of our time at St. Basil's Cathedral (mentioned in my previous blog post). And behold, my dress matched the interior of St. Basil's Cathedral very well! (The 2nd picture is from inside the cathedral as are the ones below). It seemed it was destiny to feature it again!
This dress is a secondhand find from online thrift store, thredUP (if you don't know what it is, click here). This dress is one of my favorites for exploring because it's comfortable and breathes really well on a hot summer day. We've been having some insanely hot weather in Moscow, so it's all about being comfortable right now. (Seriously, my husband had to ask me to wring the sweat out of my hair so these photos would look less like I was balding, haha.)
It's also easy enough to pair it with my favorite sandals for exploring! These Salt Water sandals have been my go-to traveling shoes for years now because of how comfortable and versatile they are. They're also very easy to clean off.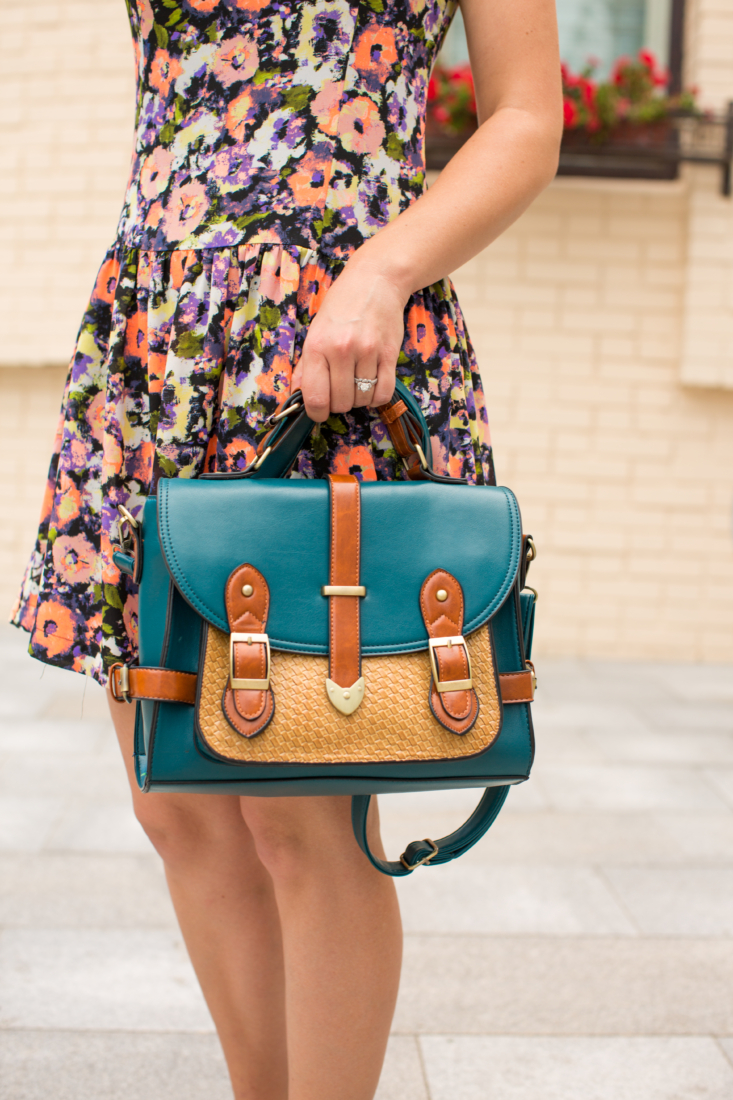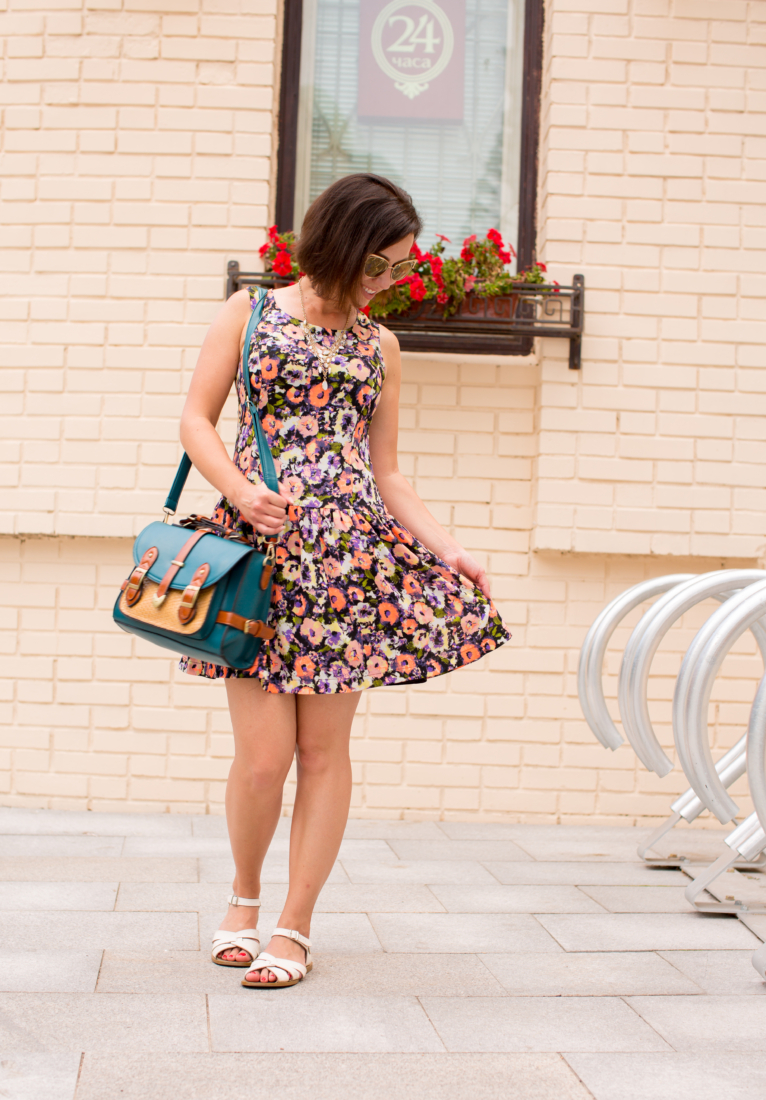 Now, for the story behind this bag! I love it, I really do it. It's unique, and I get compliments on it all the time, and it's just enough room, but not so roomy that I start putting useless things in it. I've had it since early spring, and it still looks like new! However, it was a rebound purchase…because I was told by a customer service rep that the mustard version of this bag would never be restocked! However, lo and behold, this bag is now restocked in ALL the colors it's ever come in..including this one and the mustard color. Gah! Can I have two bags that are the same but different colors? Haha.

Anyways…this likely won't be the last time you see St. Basil's Cathedral as the backdrop for an outfit post! I found that the backside of the cathedral is surprisingly quiet and colorful! Perfect for blog photos. Most people don't walk around the back of it because it looks like a restricted area, but there's actually a lot of nice areas to sit and admire it and some great views of Moscow. Who would've thought?
What outfits do you wear to be comfortable when exploring a new city? And seriously, to get that bag in the mustard color or not? Haha. Let me know your thoughts in the comments!
Where to find it:
Dress: c/o* thredUP Similar here, here, here & here
Sandals: Salt Water Sandals
Bag: ModCloth (Back in stock!)
Sunglasses: Quay (Old. Similar here.)
Necklace: Old (Similar here)
Earrings: Old (Similar here)



*Disclosure: some of these links are affiliate links. Meaning, if you click a link and make a purchase, Have Clothes, Will Travel gets a very small commission at no extra cost to you. Thank you for supporting the brands that make this blog possible! I am also a participant in the Amazon Services LLC Associates Program, an affiliate advertising program designed to provide a means for us to earn fees by linking to Amazon.com and affiliated sites.
*c/o = courtesy of, meaning the company gave me the product to be used on my blog, and I did not pay for it. All opinions are my own, and I am not being compensated for a positive review.