Secondhand Summer Dress & Online Thrifting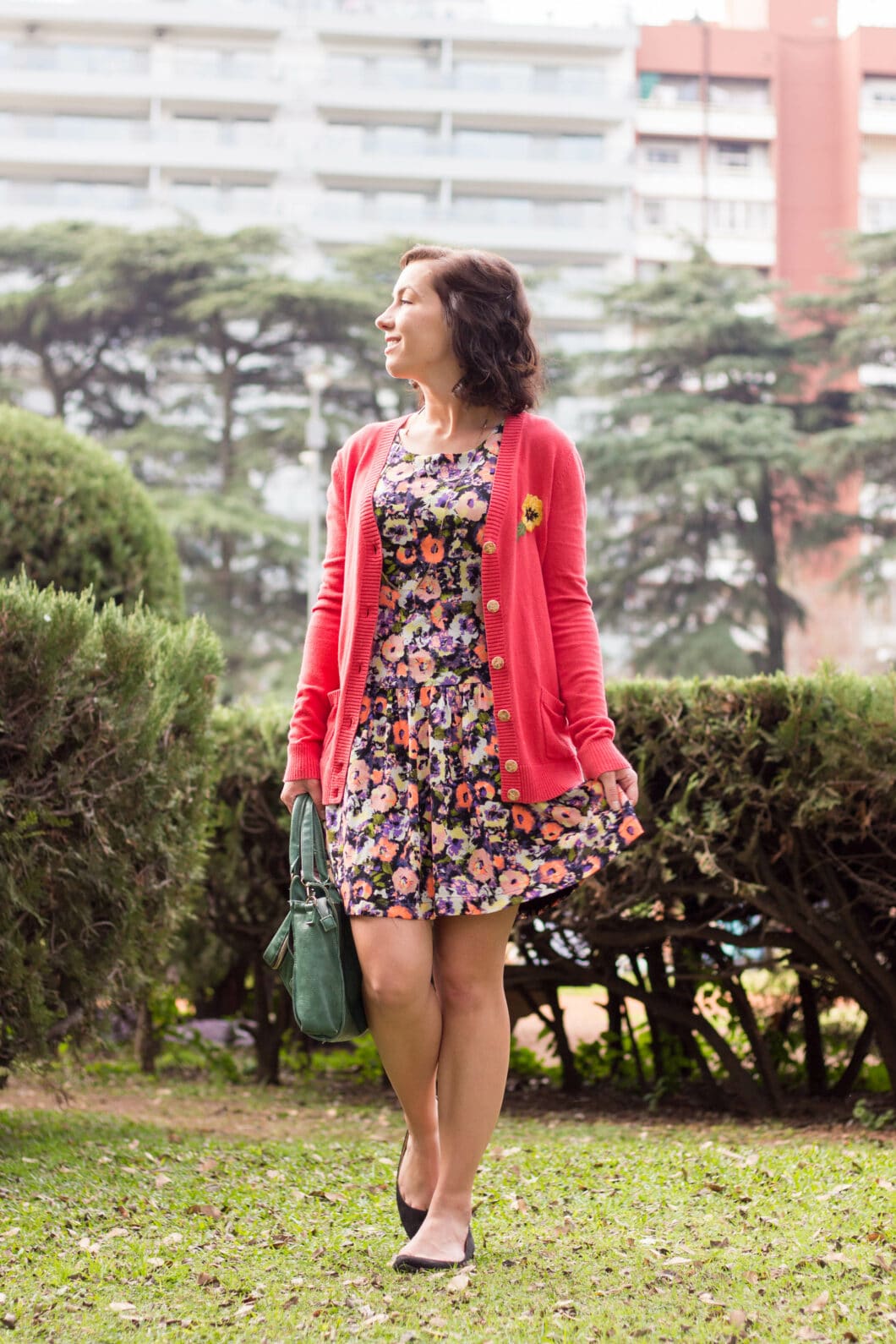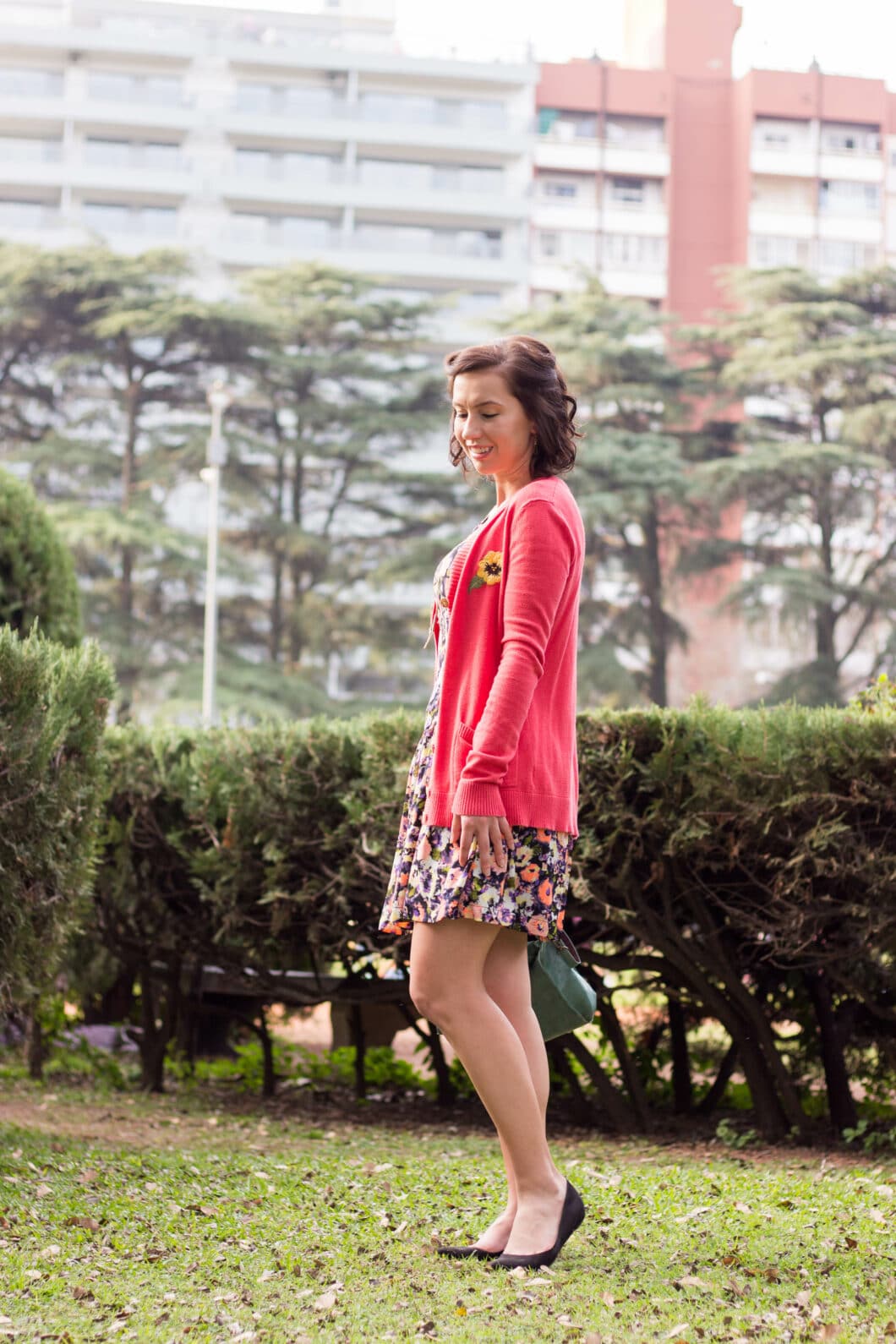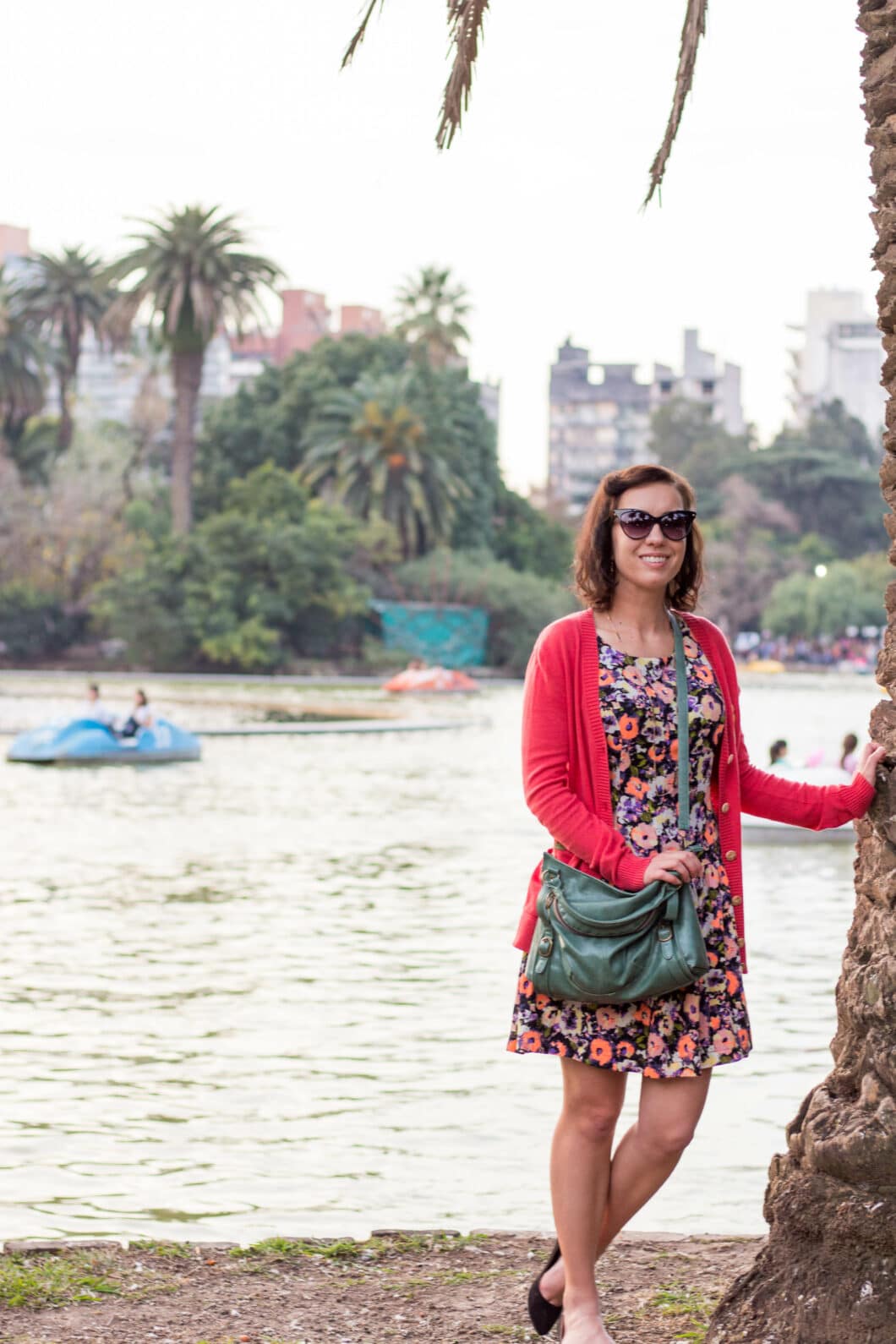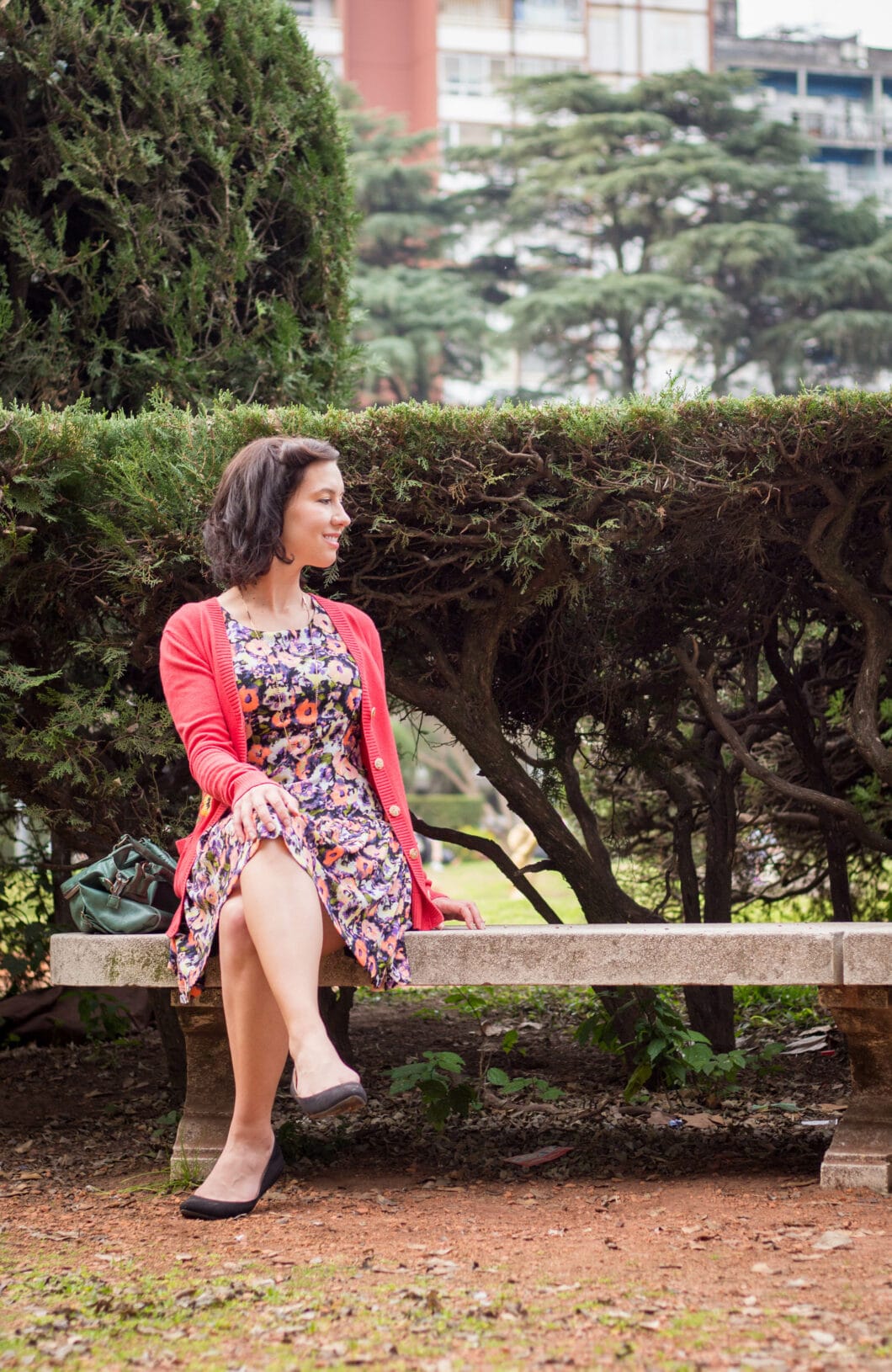 I officially no longer know what season it is here. The calendar tells me it's winter, and I was wearing boots, scarves, mittens and a winter coat last weekend…but this weekend we had weather that hit 80 degrees Fahrenheit! This left me scratching my head over how I should dress, as I had only unpacked my warm clothes since we arrived in Argentina.
However, sifting through my summer wardrobe I was excited to pull out this dress! Not only had it not wrinkled while it was being stored (huge bonus points for not having to iron it, haha), but it was a nice reminder of just how awesome shopping for it was. This was a dress I had found secondhand on thredUP, which is an amazing online thrift store. (This dress was only $13 and looked brand new when it arrived!) But don't worry, I linked to some similar floral options at the bottom of this post, and thredUP has so many cute secondhand, floral dresses available too! (Click here to see them.)
I'm not a very good thrift shopper, as I generally don't have the patience to sift through racks and racks of clothing to find what I'm looking for + get it in my size. However, thredUP makes it so gosh darn easy to shop secondhand for us lazy shoppers who prefer shopping from the comfort of our couch. You can sort the clothing available by your size, price range, colors, brands, etc. I love it! (And you can get 15% off your order if you use code PCKGHDFC.)
I had worn this cute dress for trying some of the local cafes in the area and walking through some of the lovely parks here in Rosario. We also went out for dinner to get steak with our friends (again). I swear I've eaten more steak in the past couple months than I have in my entire life. Haha. But when in Argentina….
And this park, where I took these photos, is HUGE. It's Parque de la Independencia and there's a little lake in the center of it, where you can rent paddle boats (you can kind of see them in the photo below). There are also cafes, a lot of street vendors selling food, ponies and llamas for the kids to pet and ride…and lots of Pokemon to be caught. Haha. We've really been enjoying this park. (Expect many more photos from this park in the future!)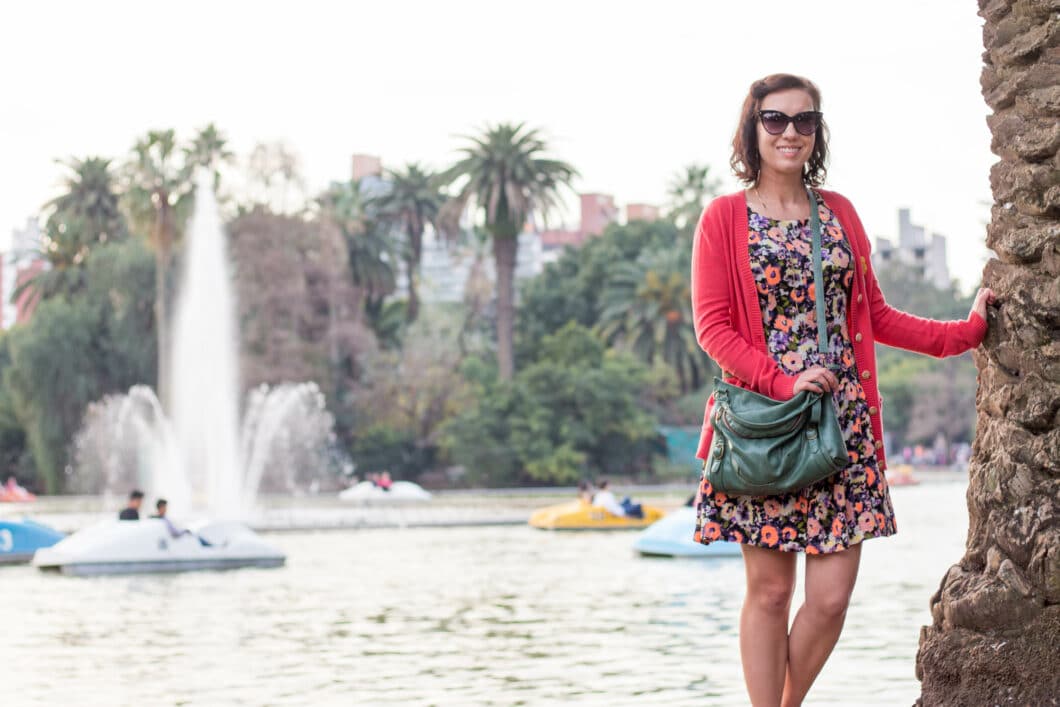 How was everybody else's weekend? And have you ever bought secondhand clothing from an online store? Let me know in the comments!
Where to find it:
Dress: c/o* thredUP (Similar here & here & check out secondhand floral dresses here)
Cardigan: ModCloth (Embroidered version no longer available)
Wedges: Chinese Laundry
Purse: Old (Similar here)
Sunglasses: c/o* Polette
And my blog post "Wedding Guest Dress" was selected for this week's Links a la Mode, which is a roundup of the week's best blog posts selected by the publication, Independent Fashion Bloggers! Be sure to check out all the other awesome blog posts selected, below.

Links à la Mode, July 27th
Disclosure: some of the links in this post are affiliate links. Meaning, if you click a link and make a purchase, Have Clothes, Will Travel gets a very small commission. Thank you for supporting the brands that make this blog possible!
*c/o = courtesy of, meaning the company gave me the product to be used on my blog, and I did not pay for it. All opinions are my own, and I am not being compensated for a positive review.