The Vodka Museum in Moscow – What to Expect When Visiting
When you think of Russia, you can't help but also think "vodka." Russians and vodka have a longstanding history with one another. And the Vodka Museum in Moscow is here to shed some more light on this history! (Plus, there are inexpensive vodka tastings here…need I say more?)
If you're debating adding Moscow's Vodka Museum to your Russian itinerary – then this post is for you! I'll break down what to expect when visiting, and whether or not I think it's worth a visit while in Moscow.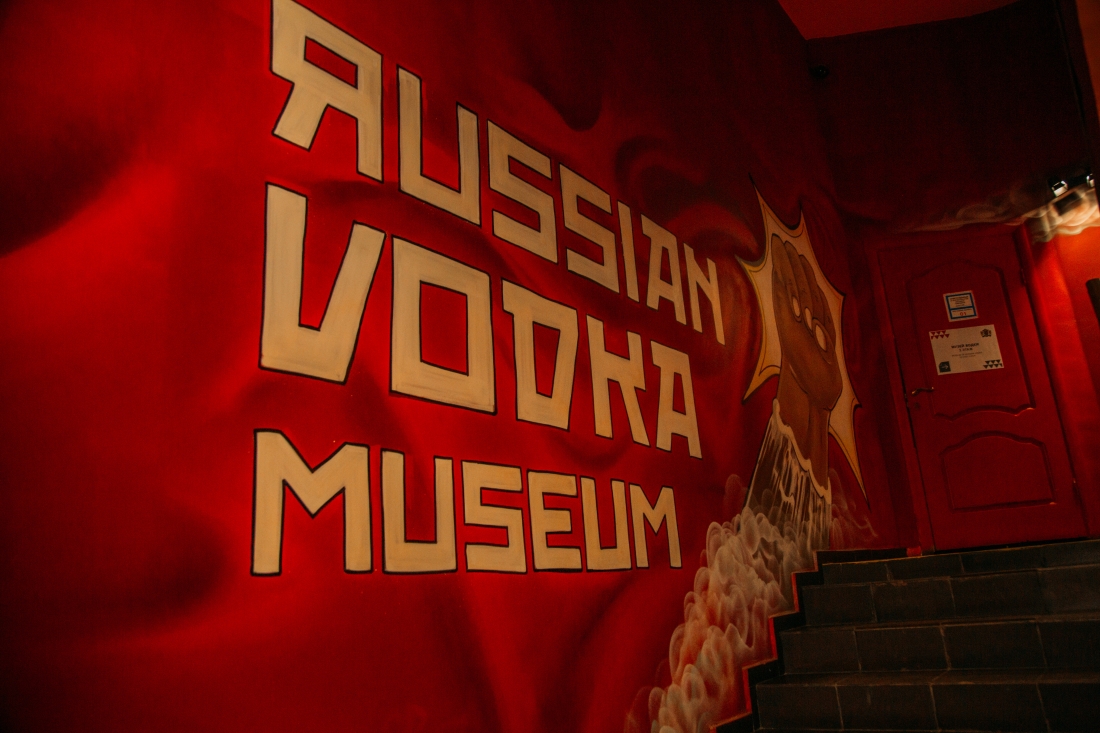 The Vodka Museum in Moscow – What to Expect When Visiting
Location
The Vodka Museum itself is a bit tricky to find if you aren't familiar with the area, and Google Maps doesn't take you to the right location.
The museum is located within the Izmailovo Kremlin (Izmailovosky Market). This kremlin/market is worth a trip on its own (more info on that here).
Once you arrive through the entrance pictured below, you will keep walking straight toward the pastel buildings.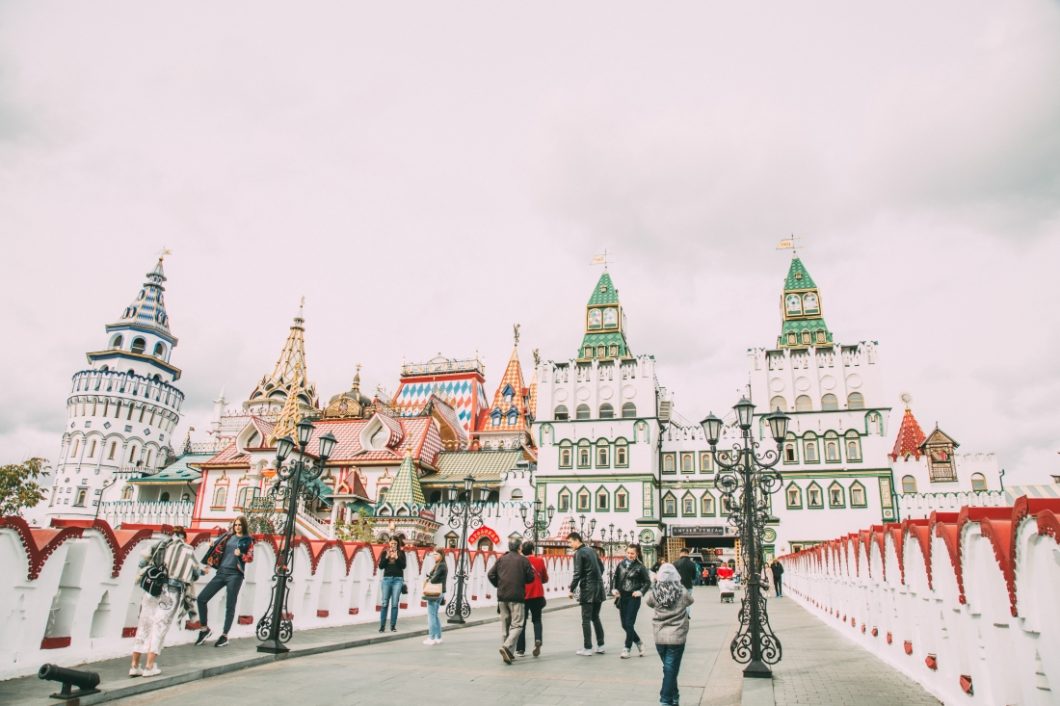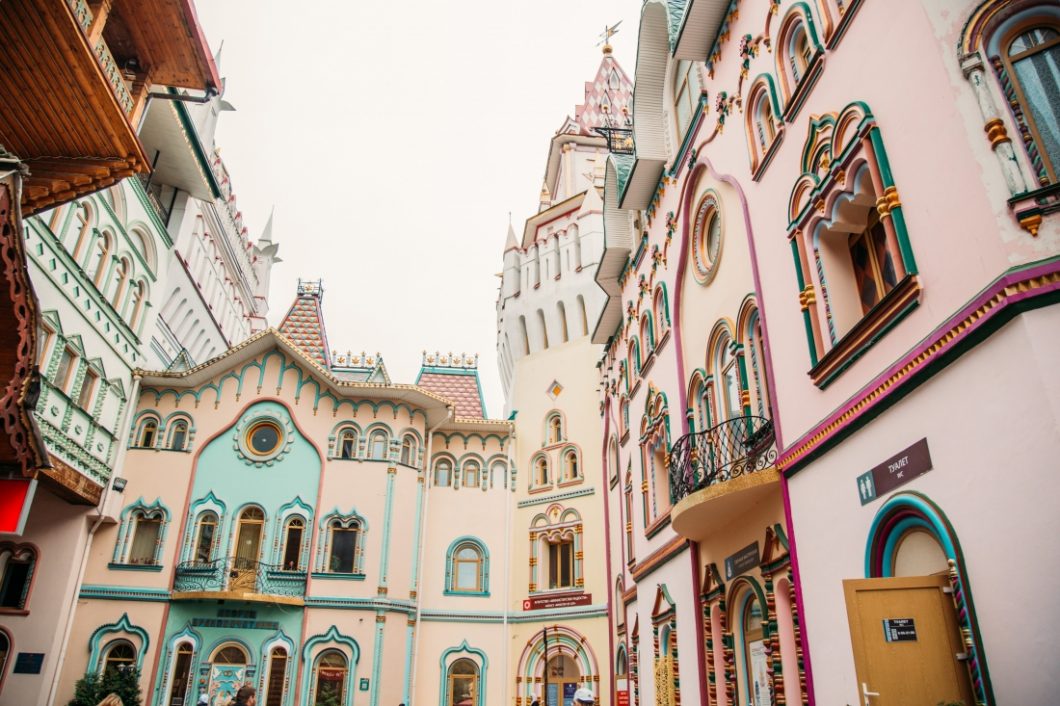 Once you reach those buildings, turn around and you'll see the Vodka Museum's inconspicuous entrance (pictured below).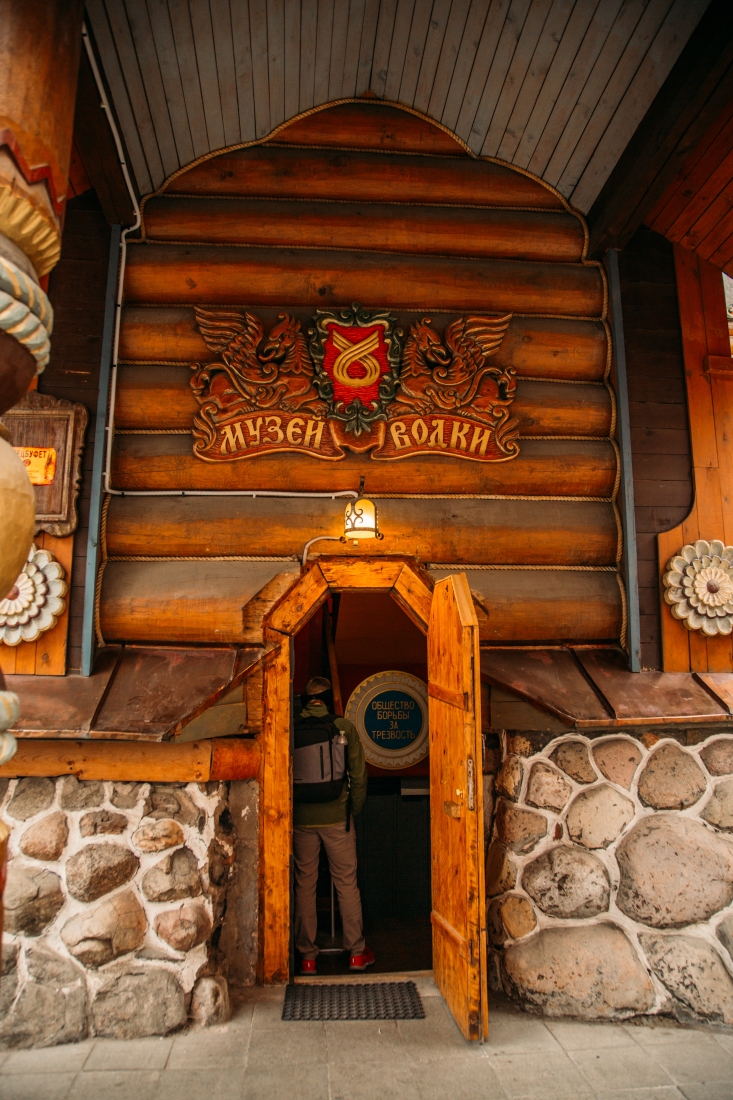 Follow the signs for the museum up to the 2nd floor. This is where the museum is located.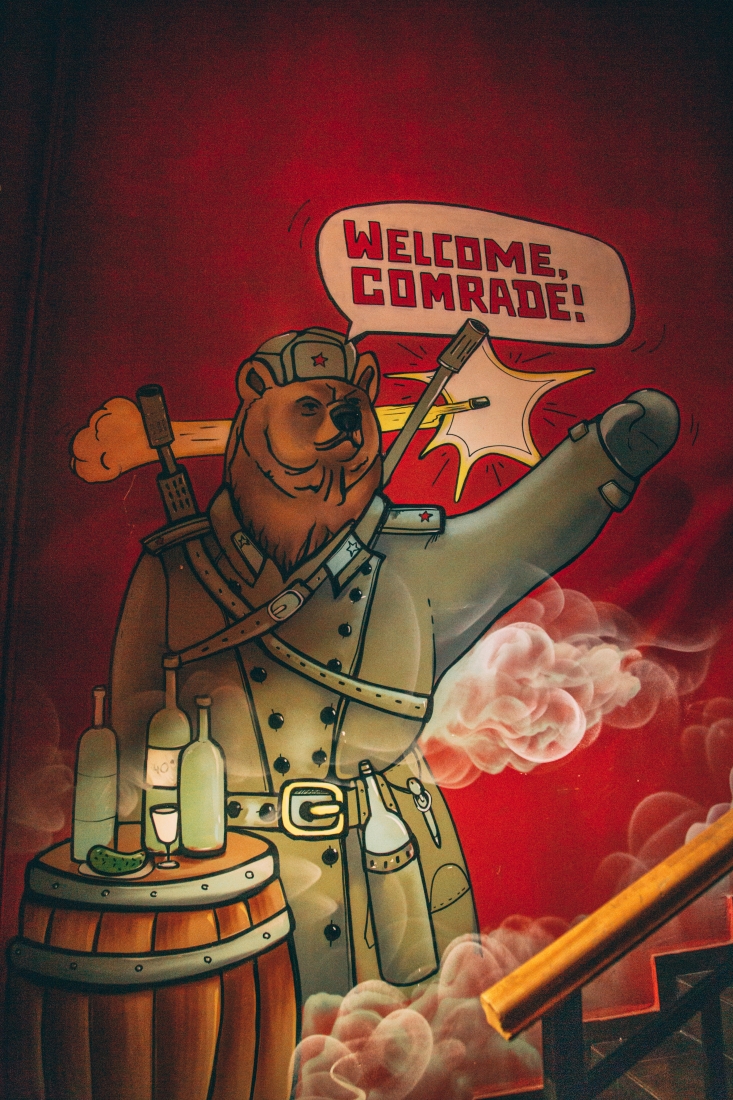 Tickets
Purchase your tickets from the counter on your right-hand side when you enter. The ticket prices were 250 rubles at the time we had visited (Sept. 2019). So, less than $4 USD a ticket.
Self-guided tour
Your tickets will have a QR code you can scan that will take you to a website that is essentially a guided walking tour. If you want to listen to it – it's not a bad idea to bring headphones. (Almost everyone was walking around the museum with their phones blaring, though.)
Another option is to simply read each stop. You don't HAVE to listen to the recordings.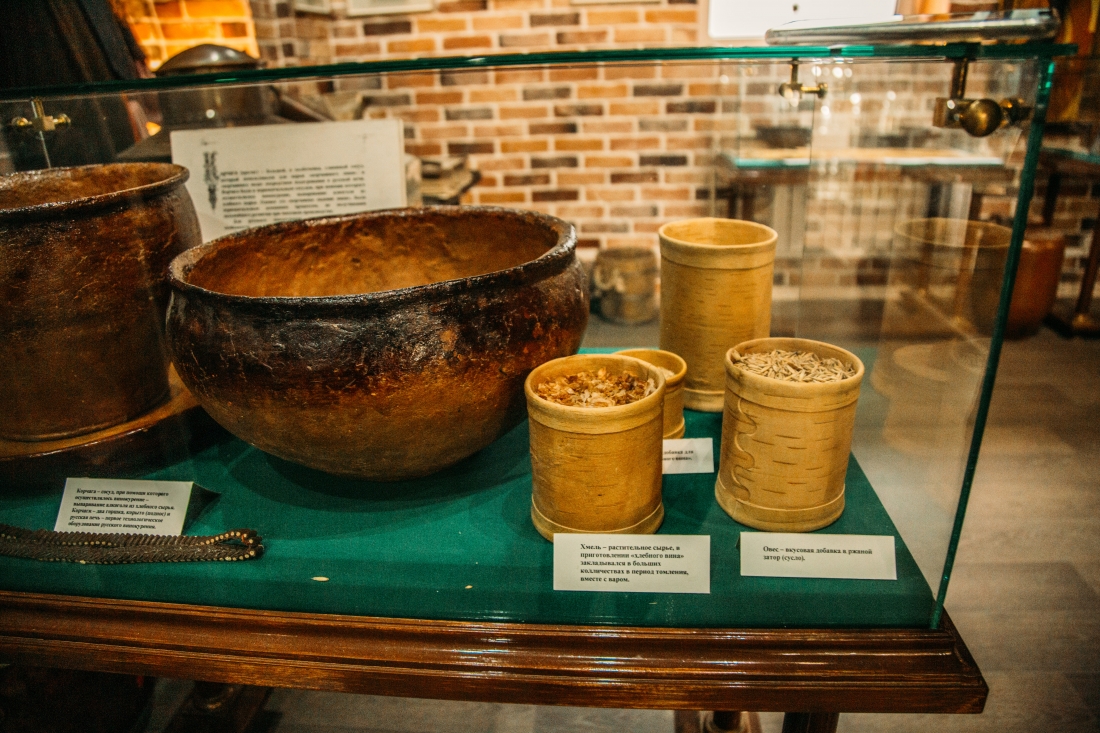 You'll make your way from stop to stop and learn about its 500-year history in Russia. There are recipes displayed from the 18th century and various information about the leaders of Russia and their relationships with vodka.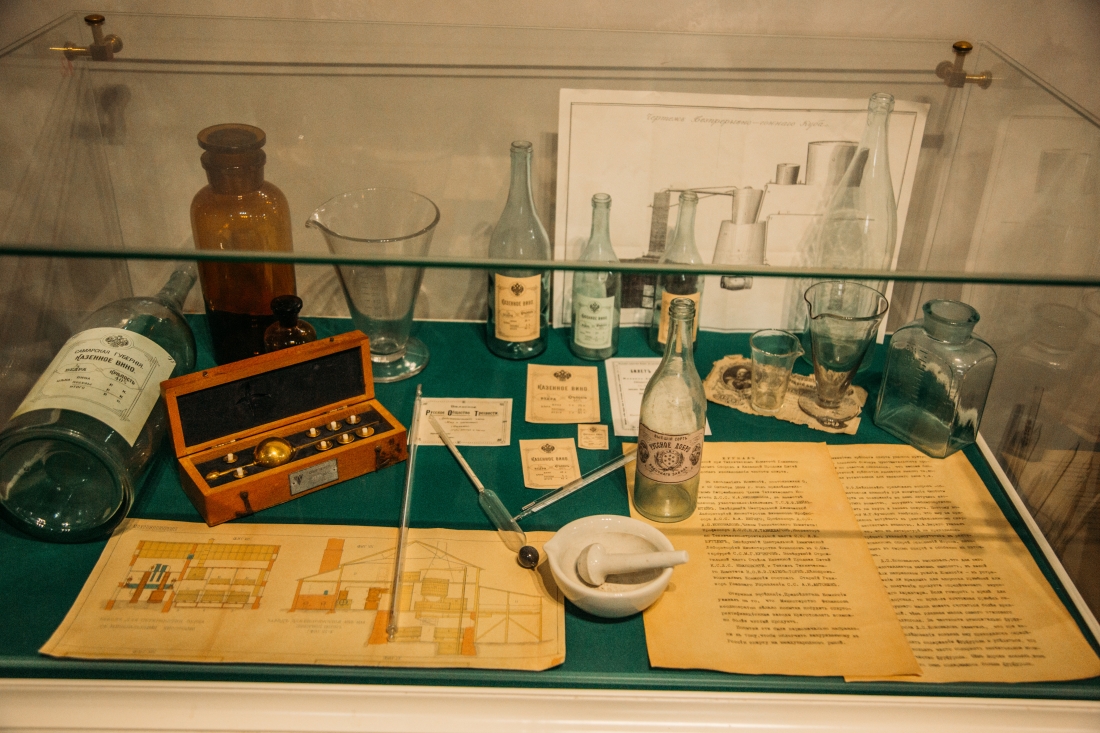 And a display of a stuffed bear… because it's Russia? (This guy was not explained in the tour.)
1,000 different varieties of vodka
You'll also see more than 1,000 different varieties of vodka, of course. Curiously, many of the bottles are empty, though…
Vodka doesn't just come in glass bottles!
There are even some bottles in the shape of guns… and vodka that comes in cans! And how about some gel vodka?
There's a museum cat!
You can also ask the museum workers for cat treats… if you'd like to feed the museum's resident cat. Haha. (The highlight of the museum for me!)
There is another section of the museum that has various memorabilia and scenes depicted… however, I have no clue what any of it was about, as the audio tour didn't really explain it and the signs were all in Russian.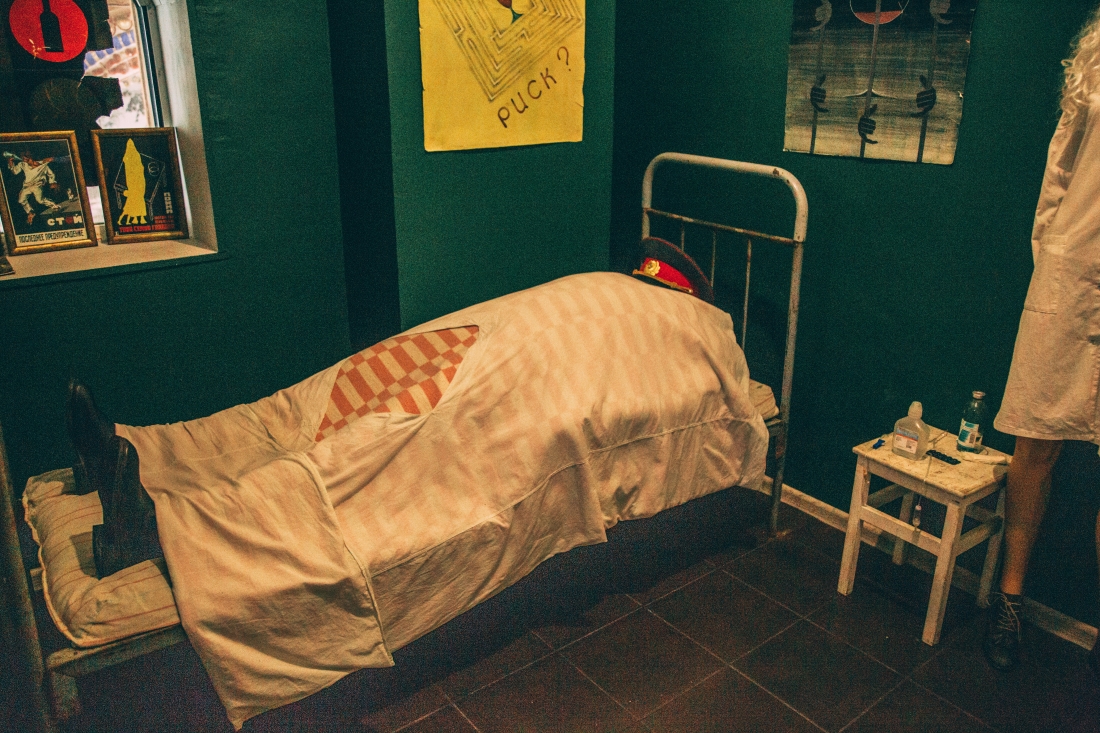 Tastings
It will take you less than an hour to make your way through the museum, and then you can end your tour with a tasting of three different vodkas. Or, if you're a weirdo like me and don't like vodka, you could also try one of the craft beers they have for sale here.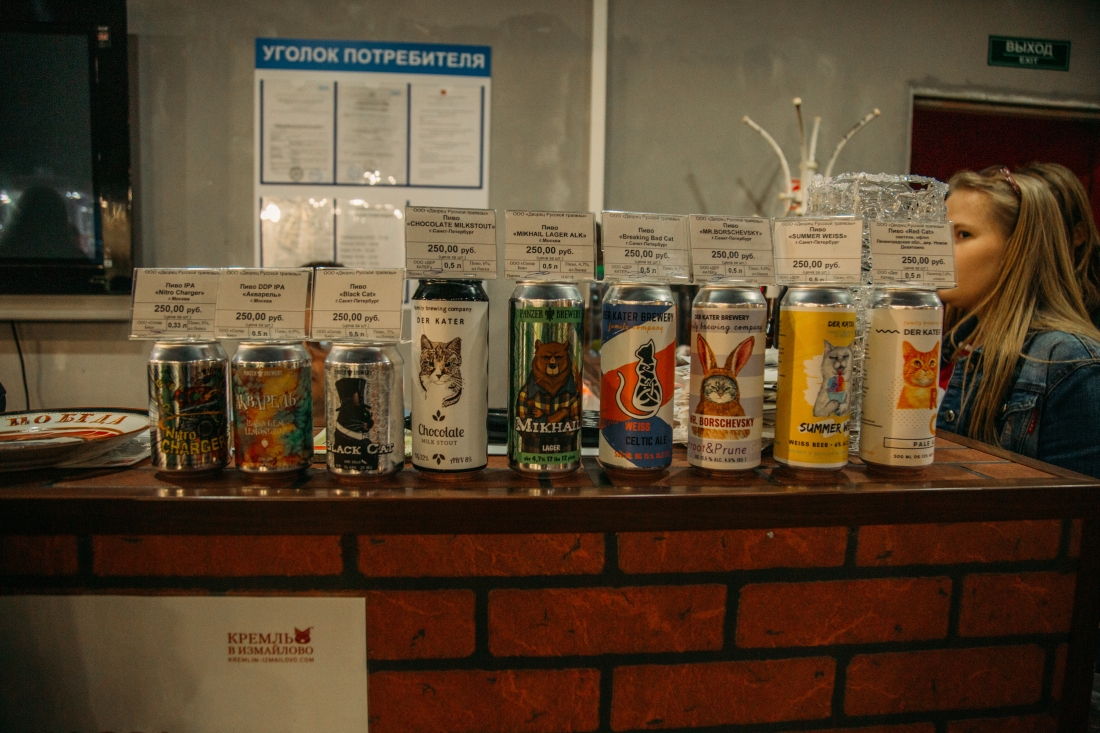 Bottom line… is it worth visiting the Vodka Museum in Moscow?
So, despite having the audio tour option… I didn't really learn all that much about vodka. Some of the displays were interesting to see, and it was fun to look at the different vodka bottles and cans and whatnot. However, to be perfectly honest, this wasn't that thrilling of a stop for me. If you speak Russian and can read the signs, or if you hire a tour guide… then maybe you would get more out of this museum?
That being said, if you are going to be in the Izmailovo Kremlin (which I highly recommend you shop the market inside of it!)… then it's not a bad way to spend an hour or so of your time. However, I wouldn't say this is a "Moscow must-do." A vodka museum in Moscow sounds far more thrilling than it actually is.
We were at the Izmailovsky Market on a cold, rainy day. So, getting out of the cold and rain for a little bit to look at vodka and try some, really wasn't a bad thing! I just wouldn't recommend cramming the Vodka Museum into your itinerary if you don't have the time.
Is this a museum that would interest you? Let me know in the comments!
Travel Insurance
It's a good idea, no matter where your adventure takes you, to have travel insurance. You never know what might happen! Whether you get sick before your trip and can't go, or you become sick or injured while on your adventure – being covered with travel insurance is a must. Some credit card companies do provide this service (check with yours), or you can get a quote from companies such as Squaremouth to find the best plan for you and your adventure. (This is the company I, personally, use. They are even recommended by Forbes!) To get a free quote, click here.
Visa Requirements
To check if your country requires a Visa for traveling to Russia, click here.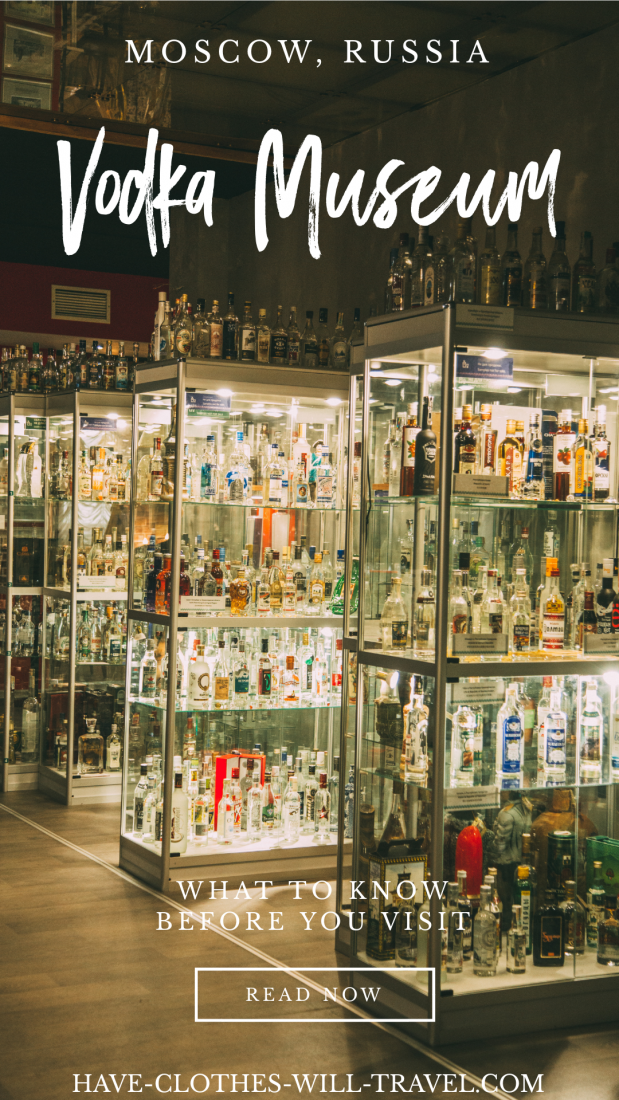 *Disclosure: some of these links are affiliate links. Meaning, if you click a link and make a purchase, Have Clothes, Will Travel gets a very small commission at no extra cost to you. Thank you for supporting the brands that make this blog possible! I am also a participant in the Amazon Services LLC Associates Program, an affiliate advertising program designed to provide a means for us to earn fees by linking to Amazon.com and affiliated sites.