7 Wedding Guest Outfit Ideas That *Are Not* a Dress
Can you tell I have weddings on the brain, lately? Haha. I'm really excited to be attending a couple this summer, and I'm standing up in one of my best friends this fall!
And not everyone loves to wear dresses, but it seems every time I think of what to wear to a wedding… "dress" is all that comes to mind. Dresses are incredibly simple, you throw them on with shoes, and bam! You're good to go. But the problem with many wedding guest dresses is that that's all you can wear them for – a wedding.
For this post, I decided to challenge myself a bit and come up with outfits that will be wedding-appropriate, but NOT a dress. And you'll likely be able to use these pieces for many other events! Enjoy! And let me know which idea is your favorite in the comments.
*Disclosure: some of these links are affiliate links. Meaning, if you click a link and make a purchase, Have Clothes, Will Travel gets a very small commission at no extra cost to you. Thank you for supporting the brands that make this blog possible!
7 Wedding Guest Outfit Ideas That Aren't a Dress
1.) A Jumpsuit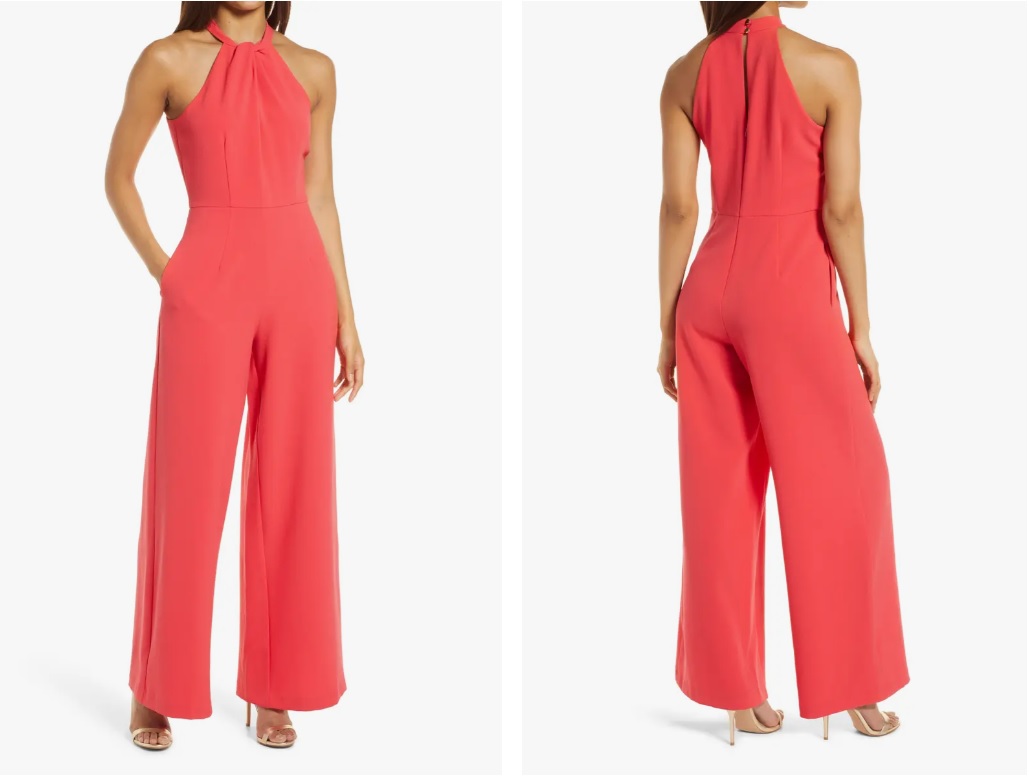 A jumpsuit is just as easy as a dress! Pair it with some heels and pretty earrings… and bam! You're done. It's sooo chic looking, in my opinion. And it could work great for dinners, cocktails with the girls, shopping, you name it!
2.) Wide Leg Pants + a Halter Cami
Understated and versatile is the name of the game for this outfit! The sexy open back of the top is balanced by the relaxed/high-waist fit of the pants. These pants would be perfect for the office too. Talk about getting your money's worth!
3) Skinny Ankle Pants + Blouse
This is basically the same outfit as above. However, if you aren't a fan of wide-leg pants, you can easily do this outfit with a pair of skinny ankle pants too!
4.) A-Line Midi Skirt + Basically Any Color Top You Want…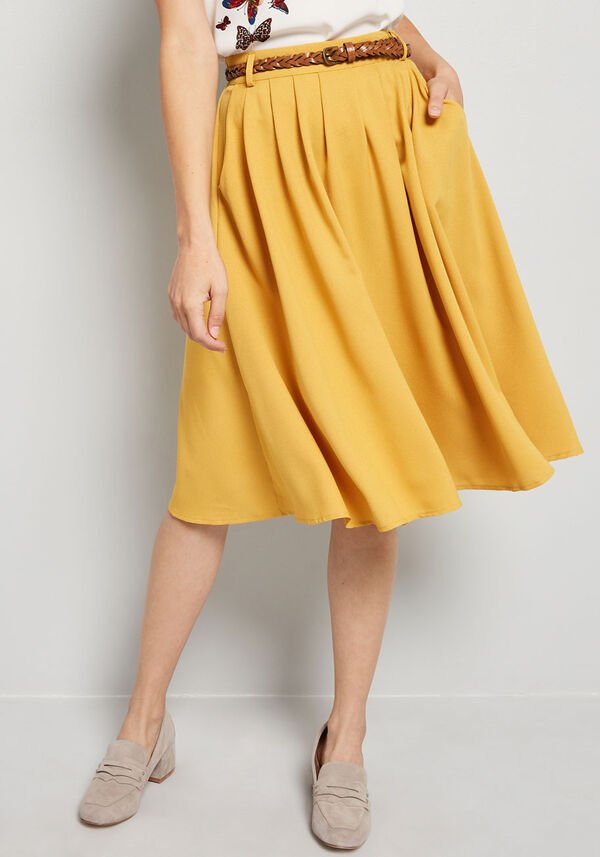 I'm including this outfit idea because I've actually worn this to one to a wedding last summer. I've had my eyes on this skirt for YEARS. And I finally used a wedding as an excuse to buy it. However, I've been wearing it nonstop since it arrived. I've paired it with striped tops, floral tops, plain white tops…you name it, it works!
5.) Dressy Romper
In the same vein as the jumpsuit at the beginning of this post, rompers are incredibly easy to style! Grab a strappy pair of heels and some statement earrings and you're good to go. Most rompers are on the casual side, but there are some dressier ones out there that would work great for a summer wedding (like the one pictured above).
6.) Culottes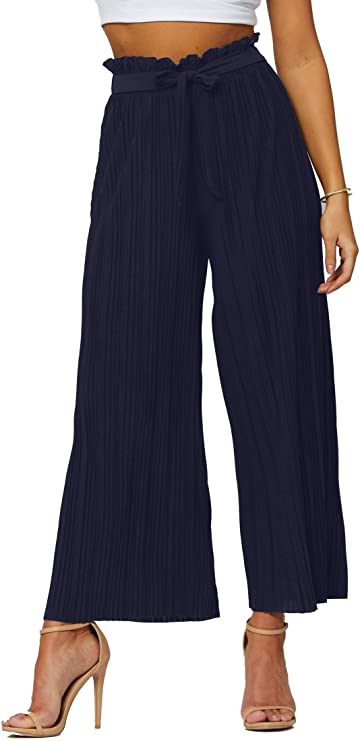 Most people either love or hate culottes. I fall firmly in the love category. Not only are they cute (in my opinion), but they're comfy as all get out AND you can wear them for just about any occasion (including weddings)! What's not to love?
7.) Shorts + A Modest Top
If the wedding you're attending is in the summer when it's hot and muggy…you'll want to be comfortable! However, wearing shorts to a wedding can be a tricky business. You can run the risk of looking far too casual…and wearing shorts that are too short is never a good look for a wedding either. I really think that looser fighting, high-waisted shorts, made of a nice dress-pant-like material, can work, though! Just be sure to pair them with a more modest top. (Think higher neckline, some sort of sleeve, not too form-fitting.)
BONUS: Rent the Runway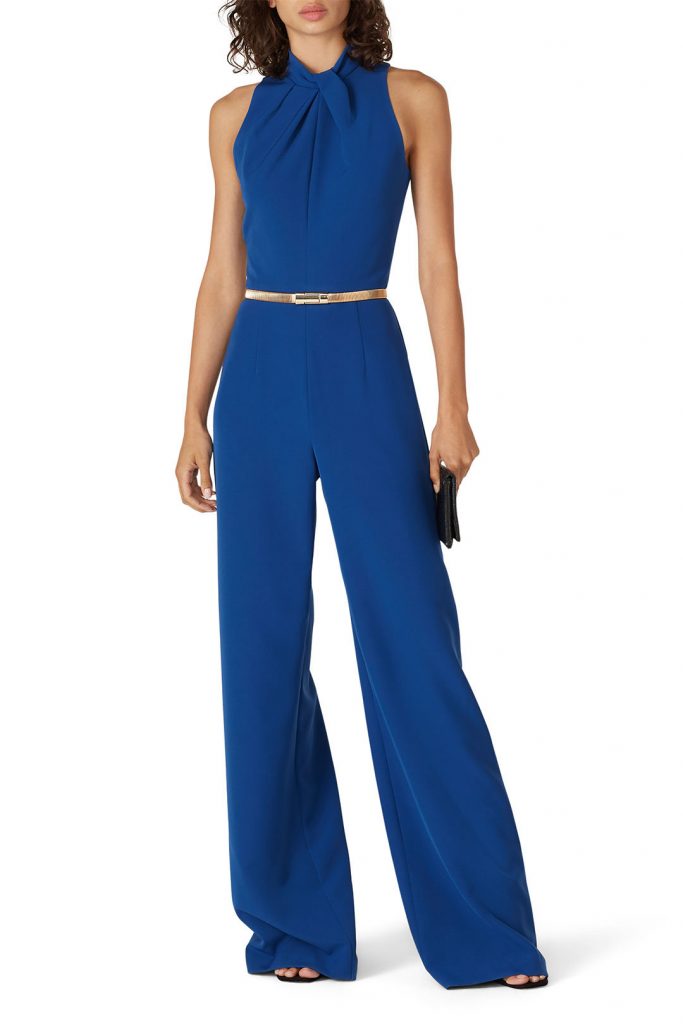 Now, if you don't want to run out and buy a whole new outfit for your upcoming wedding… rent it! Rent the Runway is fantastic – they let you rent items for events, or you can subscribe to their rental plans and have items sent to your home every month or even week!
Plus, they have a great selection of wedding guest attire that goes beyond dresses! I also love how helpful their reviews section is. A lot of customers will upload photos too, so you have a really good idea of what the items look like.
I'm curious, which outfit idea is your favorite? And what have you worn to a wedding that wasn't a dress? Let me know in the comments!
Click here to see my other wedding outfit ideas.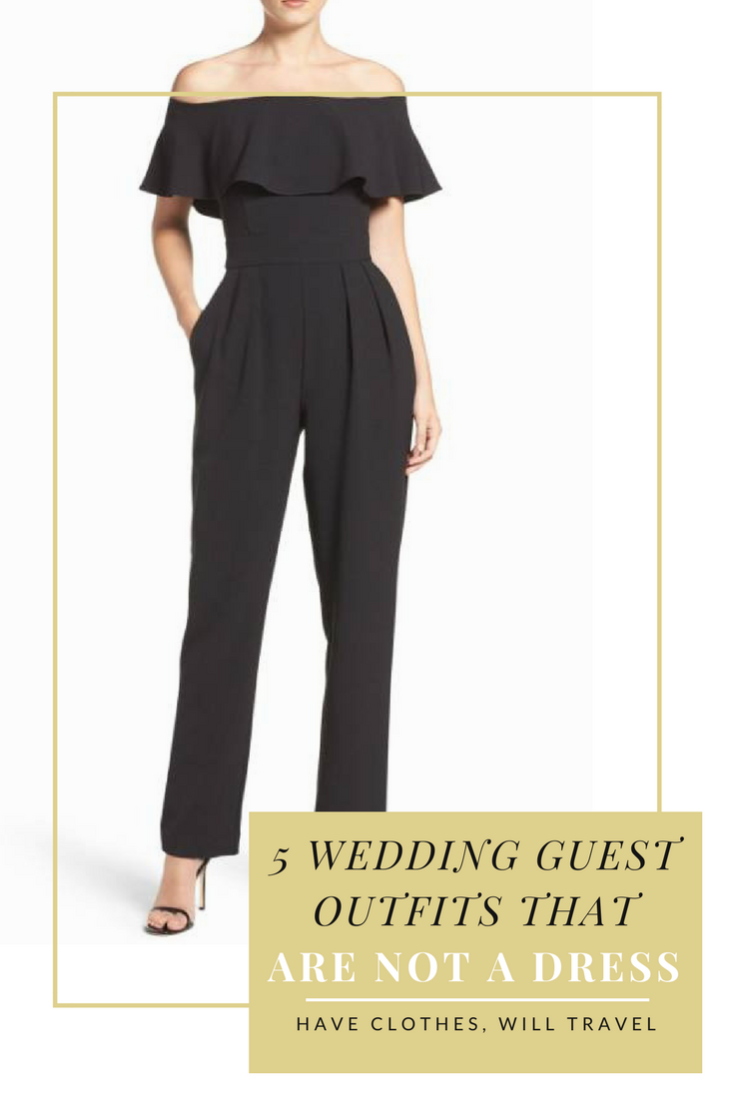 I am a participant in the Amazon Services LLC Associates Program, an affiliate advertising program designed to provide a means for us to earn fees by linking to Amazon.com and affiliated sites.