A Cozy "After the Holidays" Outfit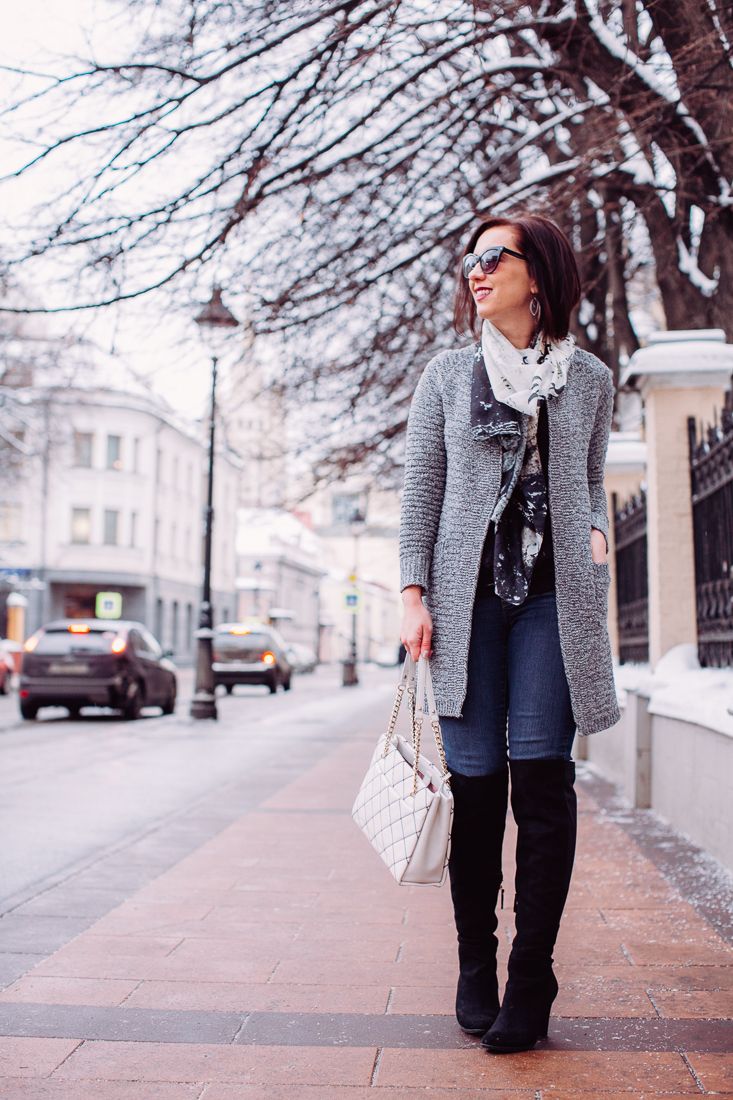 Cardigan c/o* | Boots c/o* (Similar here & here) | Jeans | Scarf c/o* (Similar here) | Bag
I hope everyone had a wonderful Christmas! I don't know about you, but I am ready for a nap now. Haha. It's fantastic seeing everyone at this time of year and going to all the parties and eating all the food, but wowzers I am tuckered out now.
I love wearing dresses and sparkly things during the holidays. But now that Christmas is over, it's also nice to wear something that's simply cozy, warm and comfortable. This cardigan is all those things!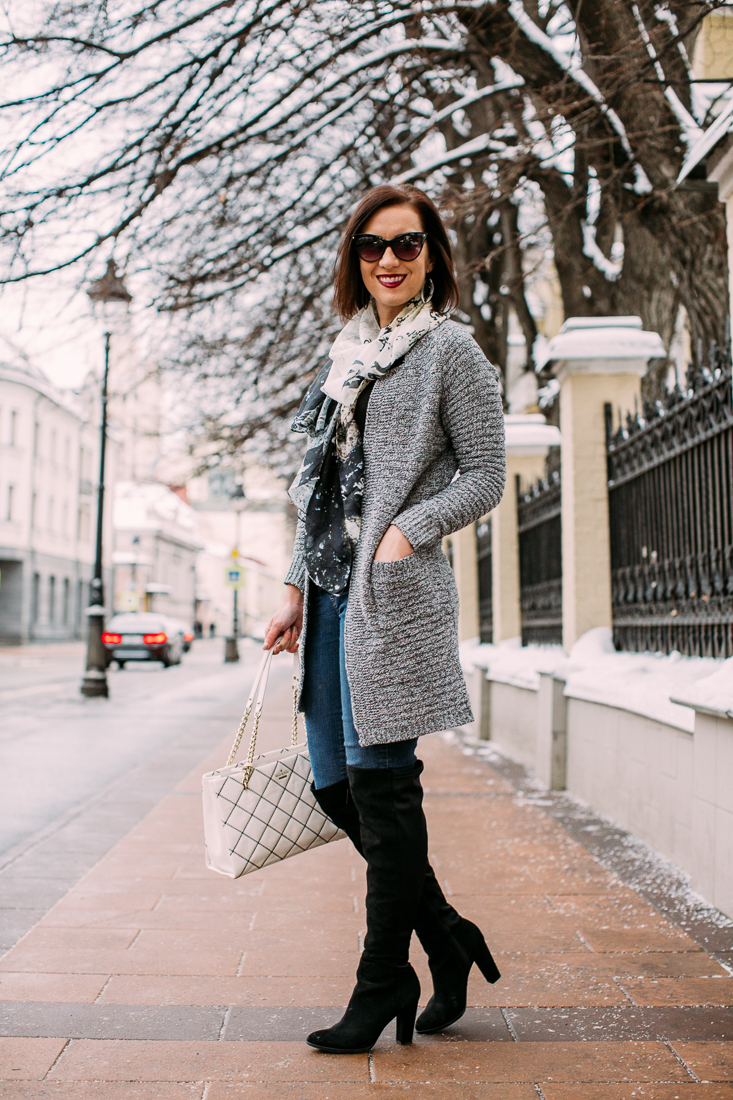 To be completely honest, though, I thought this was going to be a way baggier cardigan when I ordered it. This is a one-size fits all "oversized" cardigan. However, it's pretty fitted on me. (I'm typically a medium/size 6 in clothing.) I do think I'll be able to stretch this cardigan out after I wash it, though. The material has some give to it. So, I'm thinking that'll make it a little bit less fitted for me.
I like the length of this cardigan, though! I really need to get some more long cardigans in my wardrobe. I've been on such a cropped cardigan kick lately that I forgot all about the other lengths that exist!
Side note, I totally had lipstick smeared ALL over my teeth for every single one of these photos! I tried to edit it out quickly in Lightroom, but editing photos is not my strong suit. (You don't have to worry about my photos being overly photoshopped ever, haha.) Oh, well! Not every photo shoot goes smoothly, haha.
How was everyone's Christmas? Let me know in the comments! (I'm still in Wisconsin by my family for the rest of this week. I'll be heading back to Russia on Saturday.)
Where to find it:
Cardigan: c/o* Shein
Jeans: ModCloth
Boots: c/o* DSW (Similar. Also similar here & here)
Bag: Kate Spade
Scarf: c/o* Asian Eye (Similar here)

*Disclosure: some of these links are affiliate links. Meaning, if you click a link and make a purchase, Have Clothes, Will Travel gets a very small commission at no extra cost to you. Thank you for supporting the brands that make this blog possible! I am also a participant in the Amazon Services LLC Associates Program, an affiliate advertising program designed to provide a means for us to earn fees by linking to Amazon.com and affiliated sites.
*c/o = courtesy of, meaning the company gave me the product to be used on my blog, and I did not pay for it. All opinions are my own, and I am not being compensated for a positive review.