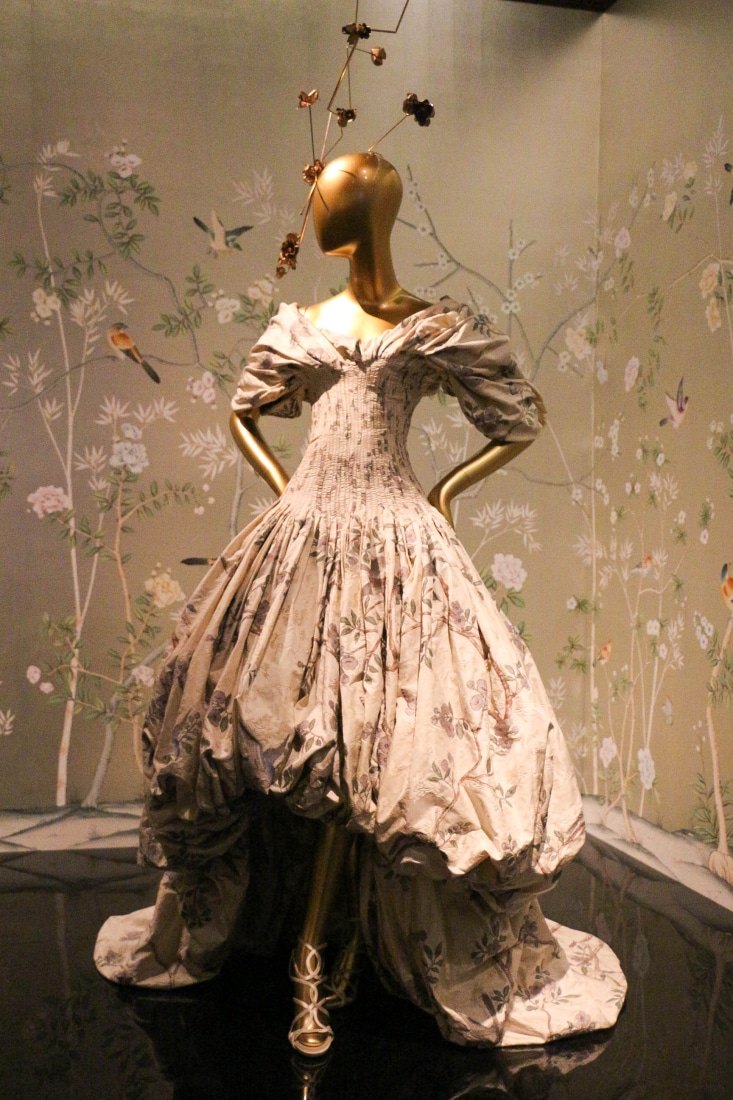 To break up our usual Sunday ritual of going to the gym and then binge-watching Netflix, my husband and I decided to head into the city and explore The Met for the day. I've been dying to see their collection of Egyptian Art and their exhibit "China: Through the Looking Glass." I will be breaking this post into 3 parts, based on the exhibits we toured, starting with "China: Through the Looking Glass" and ending with "Arms & Armor."
"China: Through the Looking Glass" is an incredible collaboration between The Costume Institute and the Department of Asian Art, where fashion is juxtaposed with Chinese art. And it features more than 140 examples of haute couture. There's a whole slew of designers featured, from Yves Saint Laurent to Alexander McQueen.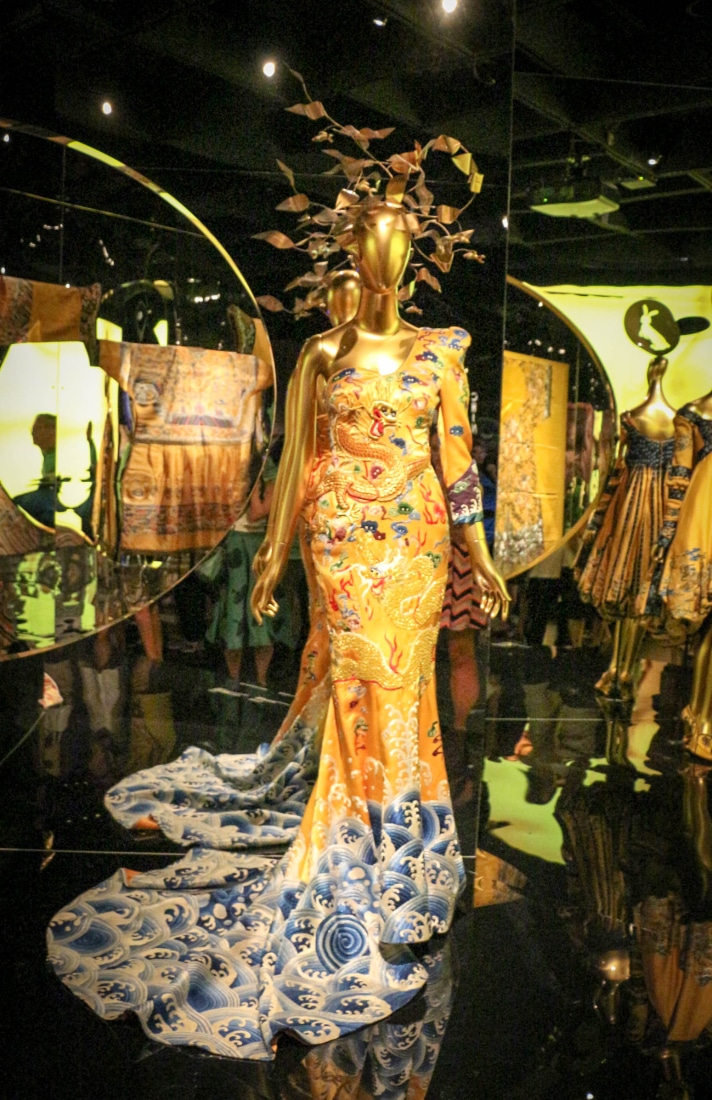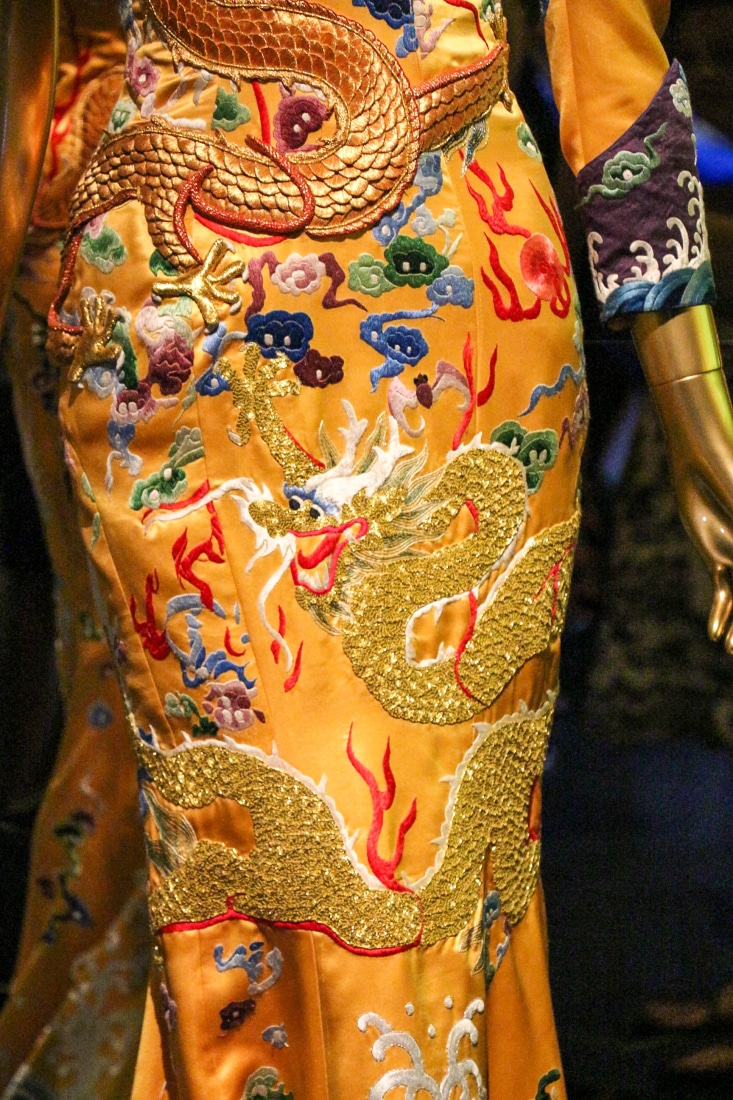 And if you were wondering, this exhibit does take some inspiration from Lewis Carroll's "Through the Looking-Glass."
"The heroine enters an imaginary, alternative universe by climbing through a mirror in her house. In this world, a reflected version of her home, everything is topsy-turvy and back-to-front. Like Alice's make-believe world, the China mirrored in the fashions in this exhibition is wrapped in invention and imagination." – The Met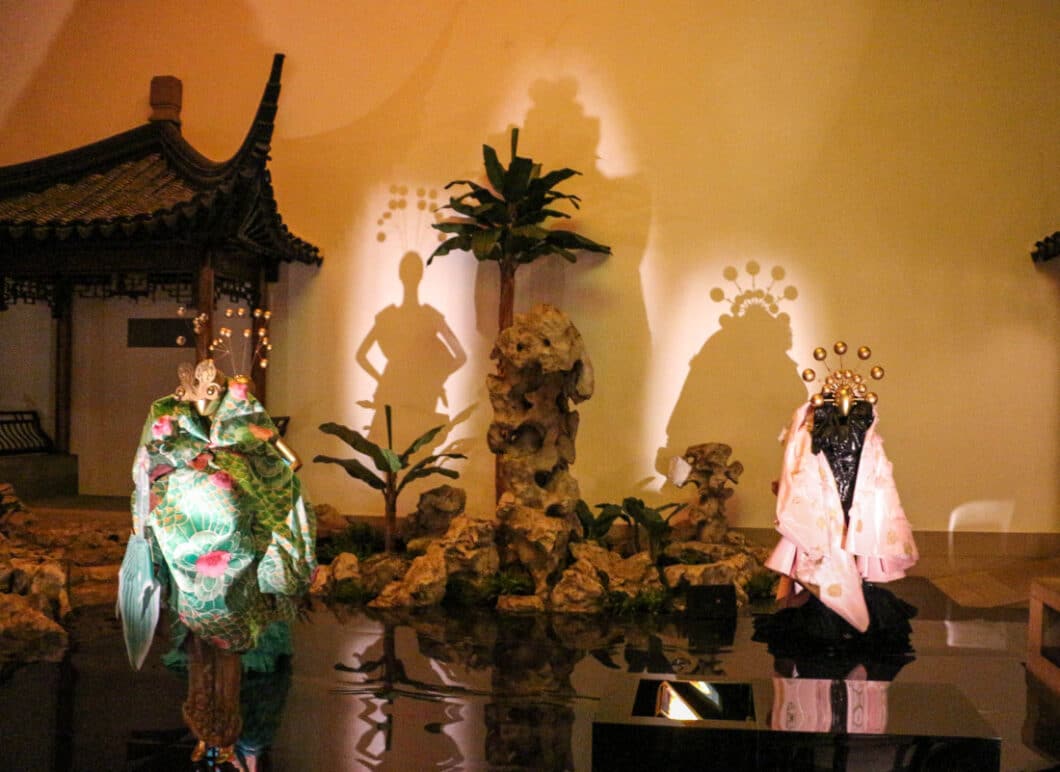 If you find yourself in NYC and love fashion or even if you just enjoy looking at pretty clothes – "China: Through the Looking Glass" will take your breath away! I loved every bit of it and pictures simply do not do it justice – especially my pictures.
Sorry for the quality of the majority of these photos. Believe it or not, I did actually use the DSLR camera this time, but the lighting was a bit tricky and there were a bajillion people, which made it even more tricky. My photography game plan was, "OK! Quick! Snap it! Before that guy sticks his head in front of the shot! And hopefully, I can clean it up in Lightroom later!" I would make a lousy paparazzi person. I definitely do not operate a camera well under pressure. Haha.
But even through the graininess, the spectacular beauty of these dresses is not lost. My personal favorite gallery was 213 "Blue-and-White Porcelain." That's what the pictures above and below are from.
My husband had to pretty much drag me out of this exhibit. Which was necessary, if I was ever going to finish exploring the Egypt galleries I wanted to see, as well. (There are photos of that after this gallery!)
If you would like to learn more about China: Through the Looking Glass, click here. Below is a photo gallery of "China: Through the Looking Glass." Enjoy! (This isn't the end of the post, though!)
Egypt Galleries
I feel it's relevant to tell this little story about my childhood here. See, I wasn't your normal kind of kid who wanted to be an astronaut or doctor when I grew up. No, I wanted to be an archaeologist, or if I was lucky, an Egyptologist (seriously). This all started in about 4th grade. I remember going to the Milwaukee Public Museum to see the Mummies exhibit with my mom and then buying a books on Egypt in the gift store. I would make my Grandpa tell me as much history as he could about the ancient land (he's quite the history buff), and I even tried to teach myself to write in hieroglyphics. I would read my books religiously, was a big fan of the movie "The Mummy" and dreamed of seeing the pyramids.
Fortunately for me, nearly 20 years later, I am actually going to get the opportunity to see the pyramids! My husband and I are in the process of planning a trip to Egypt (after Christmas) and I am so darn excited I can hardly sleep most nights. But until then, I have contented myself, once again, with reading on Ancient Egypt and learning as much as I can. So, to say I was excited to see The Met's Egyptian collection, would be a bit of an understatement. I spent more time here than in "China: Through the Looking Glass."
Unfortunately, this means I wasn't taking as many pictures, as I was trying to read nearly every label on every single artifact.
The Met has an incredible collection of both royal and private art of the Middle Kingdom and early New Kingdom, and funerary art of the Late Period.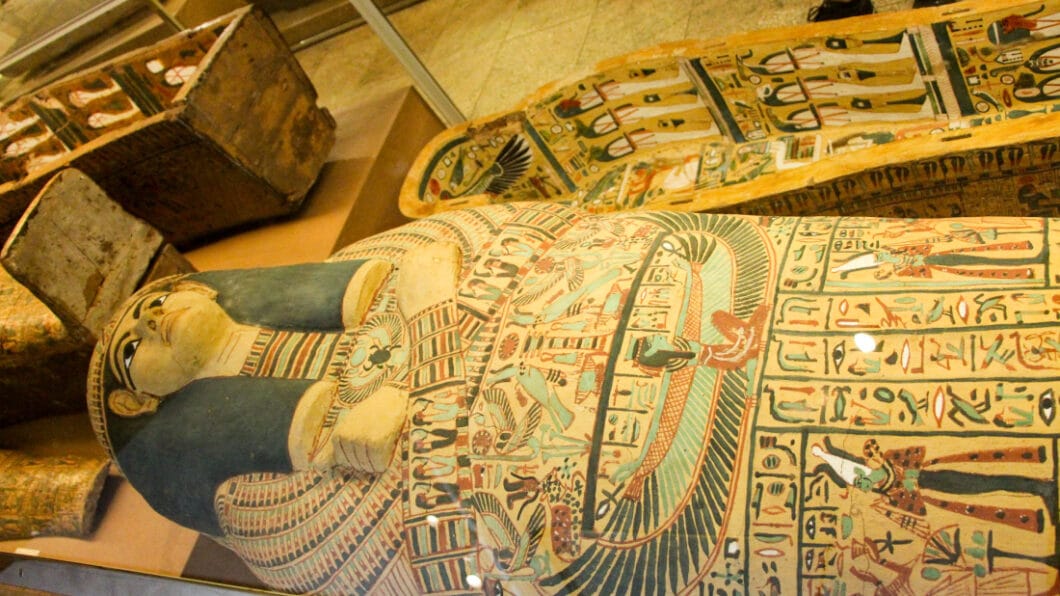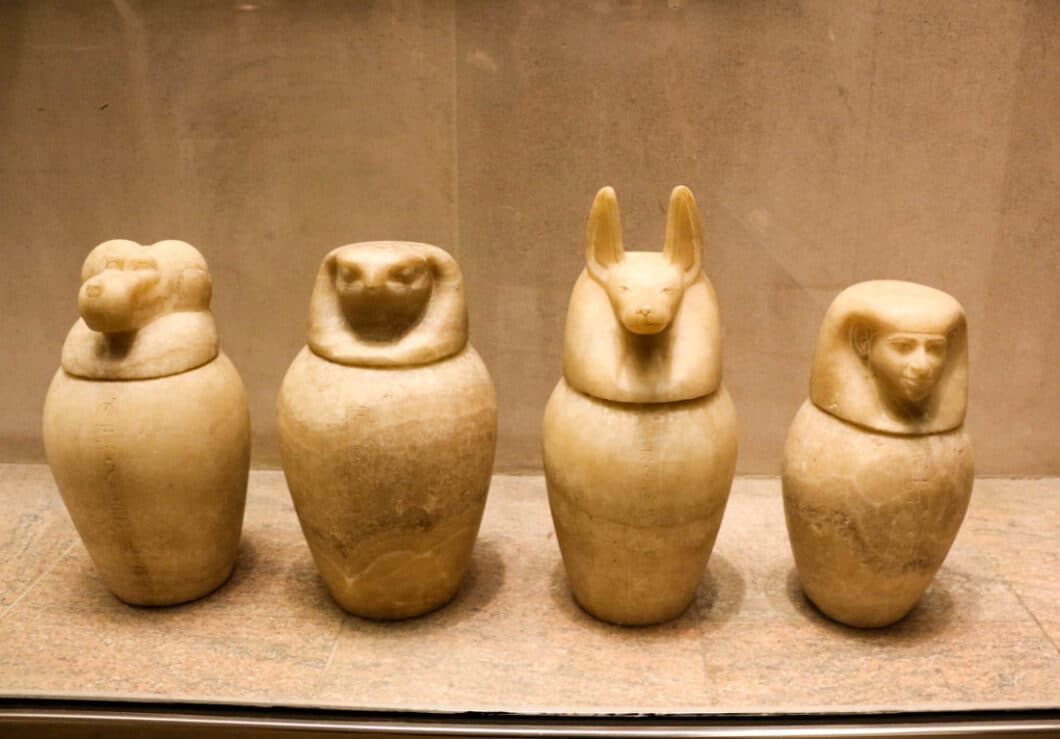 It's incredible, The Met actually has an entire tomb reconstructed for you to tour. Perneb's Tomb is from the 5th Dynasty, meaning it's from about 2381–2323 B.C.
If you can't go to Egypt right now, this will be the next best thing.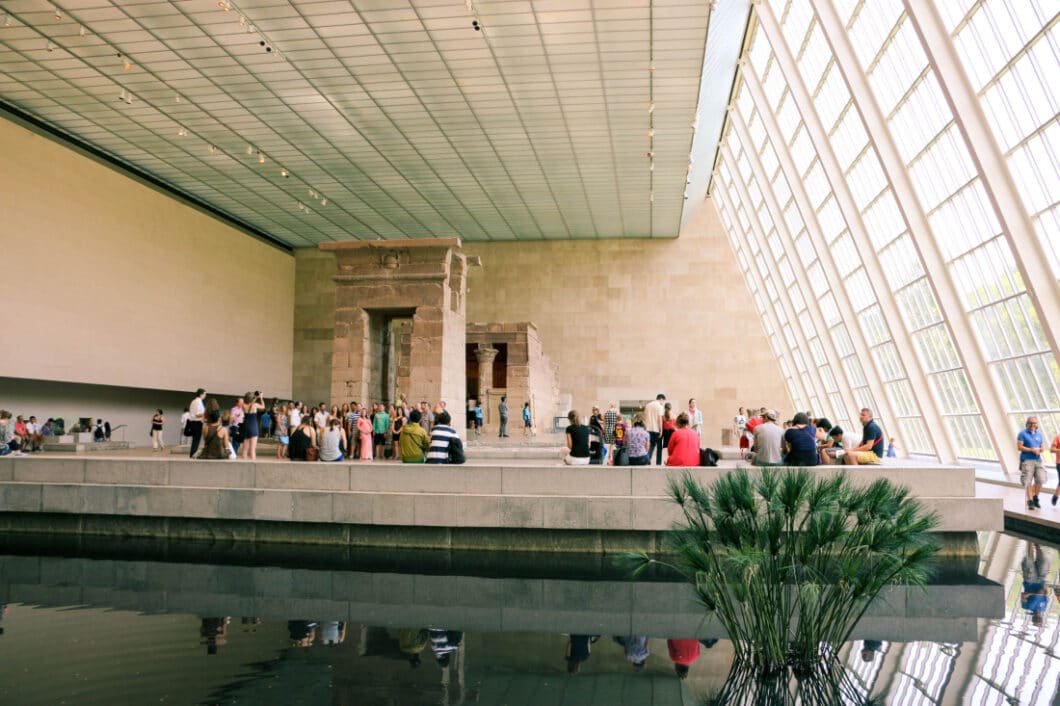 I won't bore you all with lessons on Ancient Egypt. (I will save that for when I actually go to Egypt. Haha.) But I will leave you with a few more photos. Oh, and if you find Medieval Armor incredibly fascinating (like I do, for some reason), keep on scrolling to see photos of that…including actual armor that King Henry VIII wore.
Arms & Armor
I'm not going to pretend I know the first thing about armor or war, but that didn't stop me from being utterly fascinated by this exhibit. Not that I enjoy the thought of people dying, it's just interesting to see what people had worn in battle hundreds of years ago.
Generally, when I think of armor at least, it's always Medieval Europe. However, The Met also has an exquisite collection of Far East armor – which is all very ornate.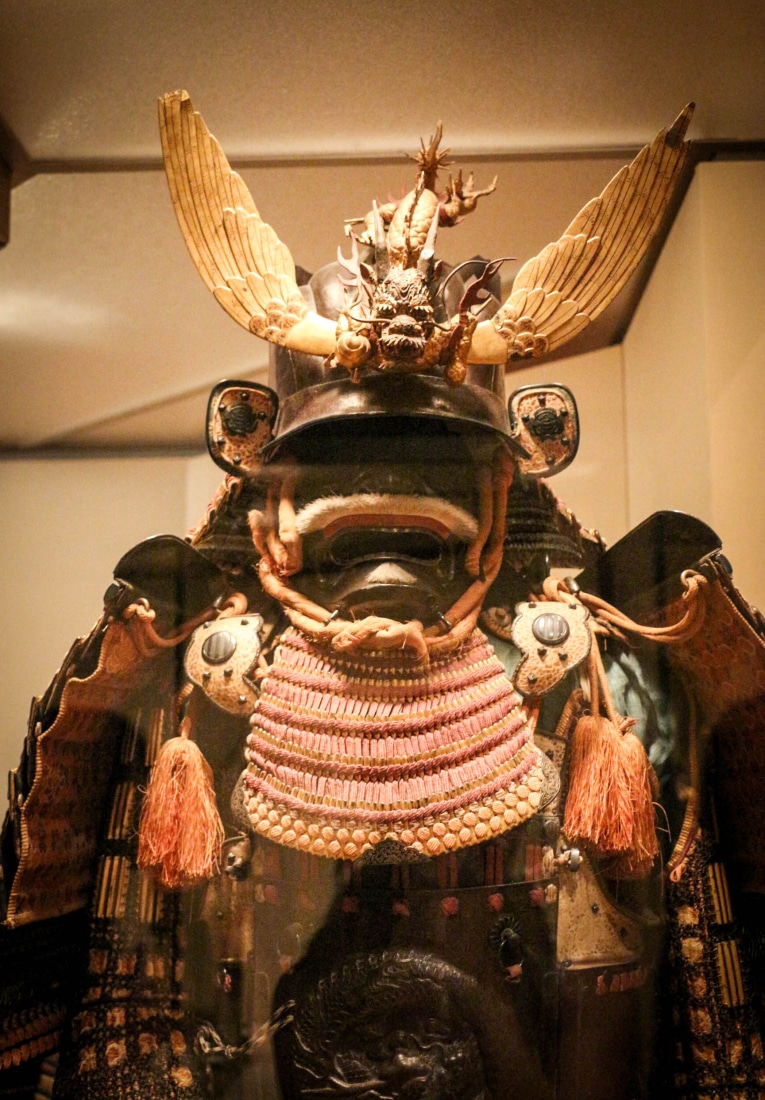 I'm also quite the Game of Thrones fan, and I can see where George R.R. Martin may have gotten some inspiration. See if you can spot the "Flower Knight" and "Lannisters" in the photo gallery below.
Oh and can you spot which set of armor belonged to Henry VIII? He was a bit on the husky side.
I will end this post with the Arms & Armor photo gallery. And I would also like to point out that my husband and I spent an entire day in the Met and only made it through 3 exhibits – so be sure to have a game plan of which exhibits you want to see before you head in. The Met is massive and it's easy to get turned around, there are maps and an app you can download (click here for it) and the staff is very friendly and will point you in the right direction.
Has anyone else been to The Met, or are you planning a trip? Let me know in the comments!
**Have you entered my Blog Anniversary GIVEAWAY yet? I'm giving away a $50 ModCloth gift card + 2 hours of personal styling services! Click here to enter!