A Game of Thrones Dinner Party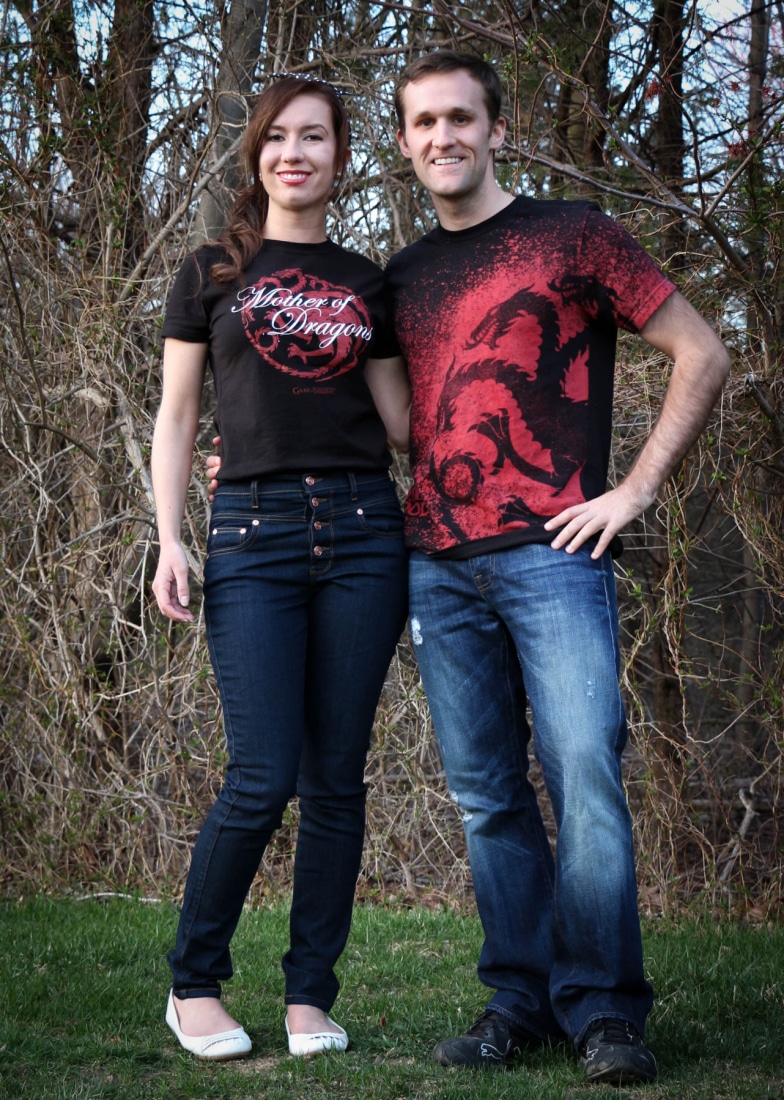 "When you play a game of thrones, you win or you die." George R.R. Martin
George R.R. Martin's ability to build characters and tear them down is absolutely unparalleled. When reading/watching the Game of Thrones series, your favorite character is never safe, and absolutely anything can happen in the blink of an eye (literally anything, from direwolves to white walkers…there's all kinds of crazy stuff). This series is also unique because the book series and the television series are both equally fantastic. Usually, a book will ruin me for whatever televised version comes out, but that is definitely not the case with Game of Thrones. Every character has been perfectly cast and the acting is phenomenal.
Have I sold you yet? Do you want to enter the realm of the 7 kingdoms, now? There's dragons! Haha.
Speaking of dragons, if you are unfamiliar with the series that's what my shirt and my husband's shirt are all about. We love Daenerys Targaryen…or the Mother of Dragons!
We had to wear our Game of Thrones apparel if we were going to be having a Game of Thrones-themed dinner. Which is exactly what we did for last night's season five premiere. I'll get to the details of what I made for that in a moment, but first I'll quickly tell you about my outfit.
My T-shirt is one that I ordered from Amazon, and I love it! It's so comfortable and it fits perfectly…and it says Mother of Dragons on it. If you do decide to order one for yourself, be sure to size up. I am usually a medium in tops, and the large fit me the same as a medium would with this T-shirt.
The jeans I am wearing just became my new favorites. I was so excited when I first put them on that I may have jumped on the bed a bit. I've always been a fan of high-waisted pants, but I've never had any quite this high. However, I absolutely love how they fit and how high-quality they are. The two basic requirements for jeans for me are… that they must be comfortable and they can't get stretched out after a day of wear. These jeans meet and exceed both of these requirements.
Last but not least, my headband is one of my most recent ModCloth purchases. I wasn't quite sure what to expect when I ordered it, but I've had my eye on it for over a year. I am so glad I finally took the plunge with this headband! It's quality and the wire in it makes it very easy to position and tie. It didn't move the whole day and it wasn't too difficult to get it to look how I wanted.
Where to find it:
My T-shirt: Amazon
My Husband's T-Shirt: Amazon
High-waisted Jeans: ModCloth
Headband: ModCloth
Flats: Payless
Game of Thrones Mini Feast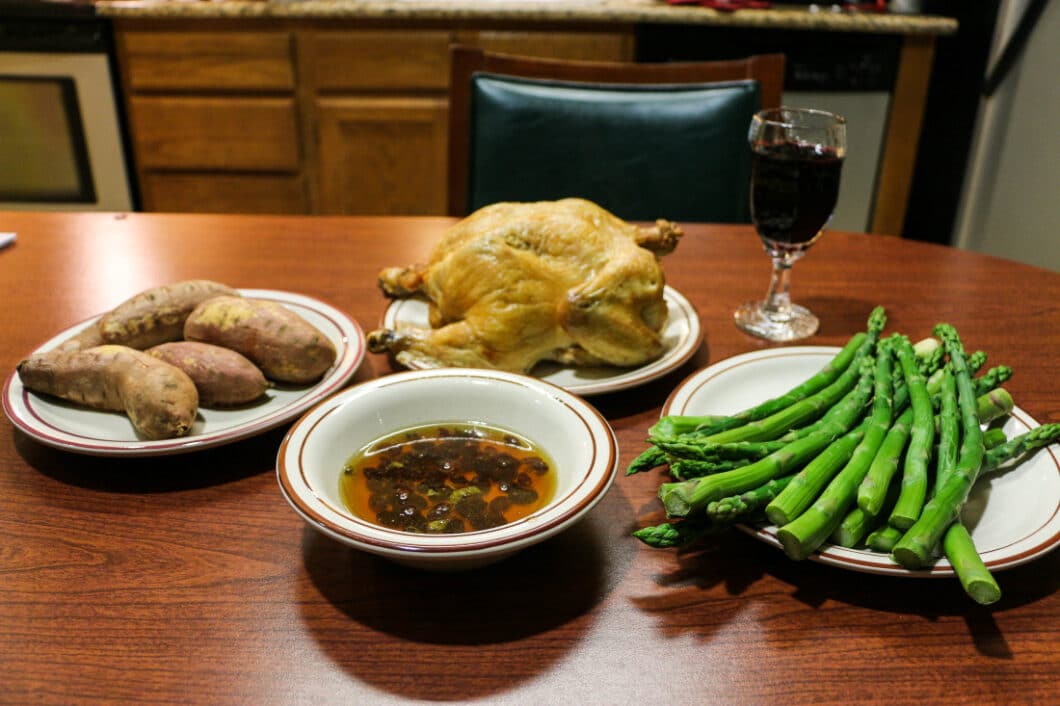 Let me start out by saying, I am absolutely not a cook. I make food so I can survive, but very rarely does it ever taste fantastic. Up until my last move I hadn't had a stove or dishes in nearly two years, with all the hotel living. (If you're new to this blog, feel free to check out my "Getting Personal" post to better explain my peculiar lifestyle.)
However, I've always wanted to have a Game of Thrones-themed dinner. And now that my husband and I would actually have a kitchen for this season's premiere (thanks to living in a corporate apartment instead of a hotel), it seemed silly not to give it a try.
I found all the recipes on Pinterest. My favorite blog I stumbled across through Pinterest was The Inn At The Crossroads. This blog is incredible! These two awesome ladies put together recipes based on George R.R. Martin's very detailed descriptions of food in the books. They actually have a cookbook out on Amazon, as well. And it's even been approved by George R.R. Martin!
But before I purchased the book, I wanted to make sure I could actually make some of the recipes. Fortunately for me, their blog has plenty for me to choose from. I went with their Honeyed Chicken Recipe for my main course.

"'Hungry again?' he asked. There was still half a honeyed chicken in the center of the table. Jon reached out to tear off a leg, then had a better idea. He knifed the bird whole and let the carcass slide to the floor between his legs. Ghost ripped into it in savage silence." -A Game of Thrones
I followed their recipe on everything except the heat of the oven. I turned mine down to 350 degrees (450 just seemed to high for my oven). I also want to say that I put a bit too much mint in my sauce the first time around. However, the recipe is simple enough and doesn't take long to make…so I had enough time to redo it before my chicken was done roasting.
The honey sauce did not by any means turn out bad, it was just very different from anything I had ever had on chicken before. The ingredients and recipes are based on things you would find in ancient times and it was fun and easy to make! Click here for the recipe. (Also, for my vegetables I just made potatoes and asparagus to keep it simple. They don't have anything terribly significant in the books, but these are things you could find in ancient times, right?)
Next up was my Dothraki "horse heart." I also found this idea on Pinterest. The particular blog I found it on was called, "Not Your Momma's Cookie." This I had an absolute blast with!
I ordered the mold from Amazon and the rest was just a Jello-O box, plus a few ingredients for some fake blood (food coloring, corn syrup and cocoa powder). My fake blood color didn't turn out quite as expected. I believe I got a bit carried away with the food coloring and cocoa and ended up with some slightly orange blood. Haha. Oh well!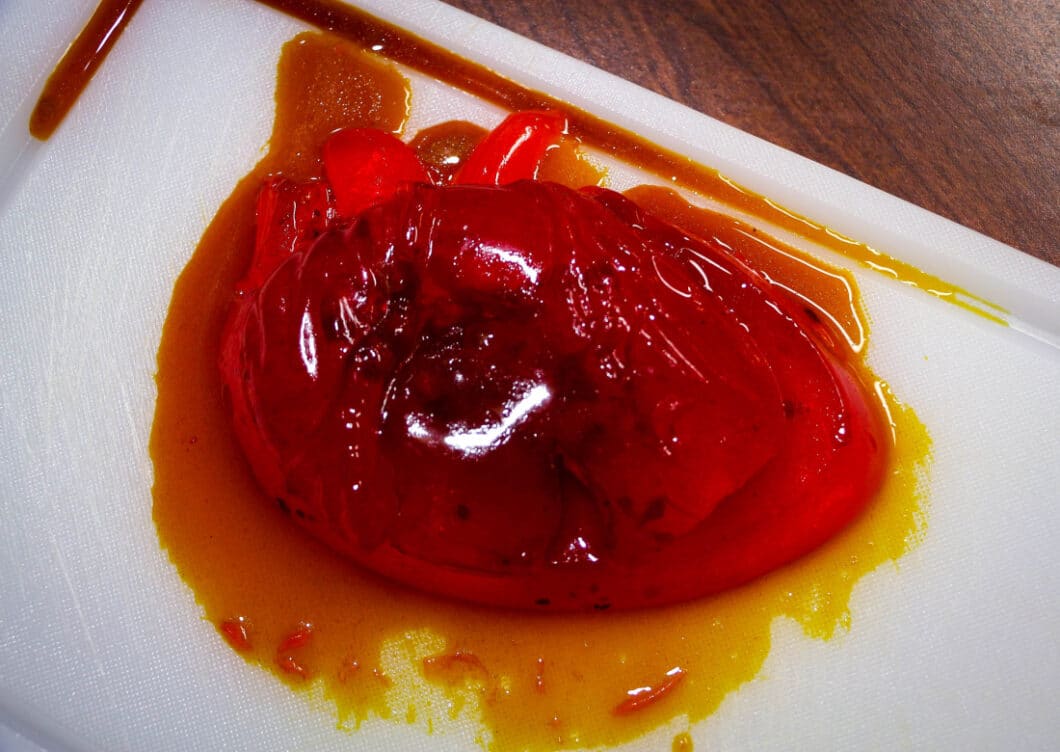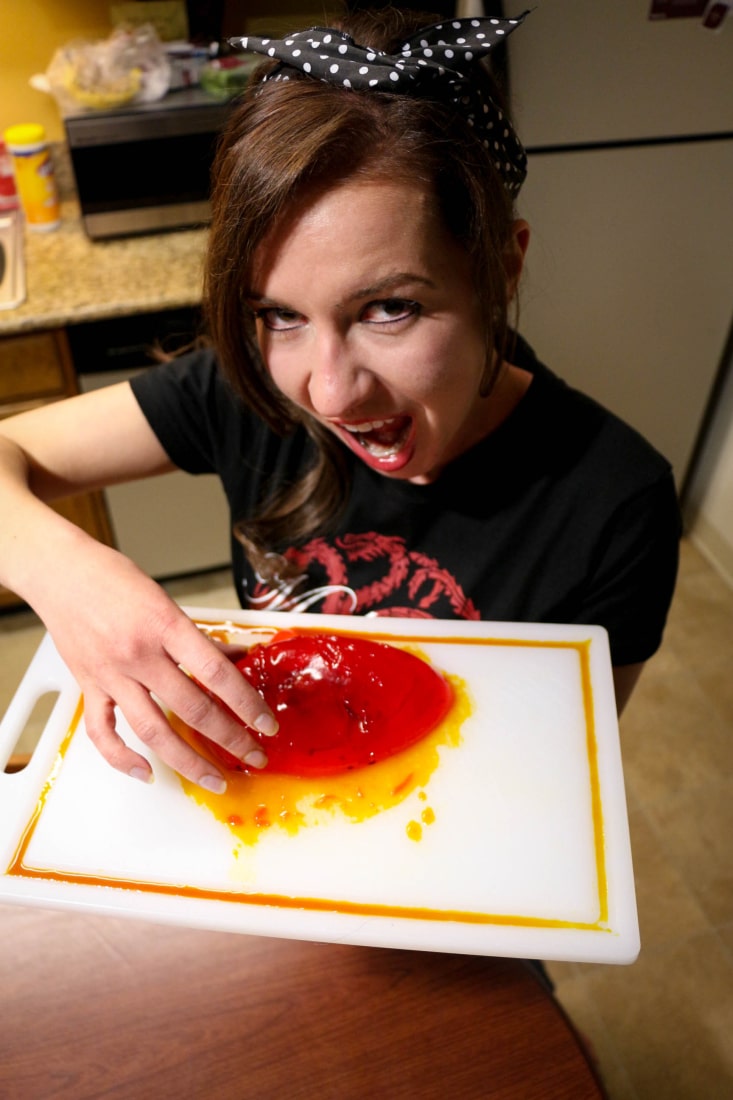 If you are new to the Game of Thrones world and the whole horse heart thing seems completely bizarre, please watch the YouTube clip below for clarity. (This is one of the many reasons the Mother of Dragons is such an awesome character!)
Lastly, I sort of made Sansa's favorite: Lemon Cakes. OK, I didn't actually make lemon cakes. There were a lot of wonderful recipes on Pinterest for Game of Thrones inspired Lemon Cakes, however, I hate baking. So, I made some lemon bars courtesy of a Betty Crocker box. And let me tell you they still tasted yummy! Haha.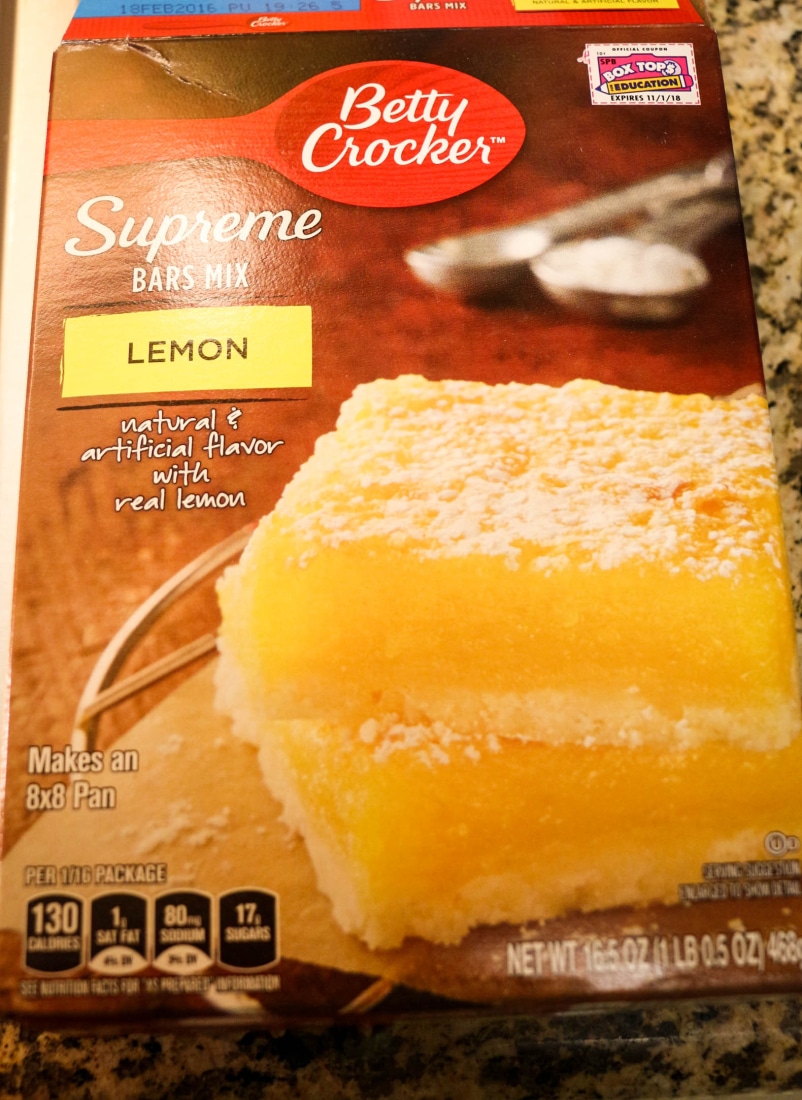 If you are interested in any of these recipes please visit the blogs they came from, I didn't list them in this post because they were not my ideas and I did not even remotely come up with them. This was just a fun little dinner party my husband and I did to get excited for the new season of Game of Thrones! (And it did not disappoint!)
The honeyed chicken recipe came from The Inn At The Crossroads
And the Dothraki Horse Heart idea came from Not Your Momma's Cookie
*Did any other Game of Thrones fans do something fun for the premiere? Let me know in the comments!