Adjusting Accordingly Attire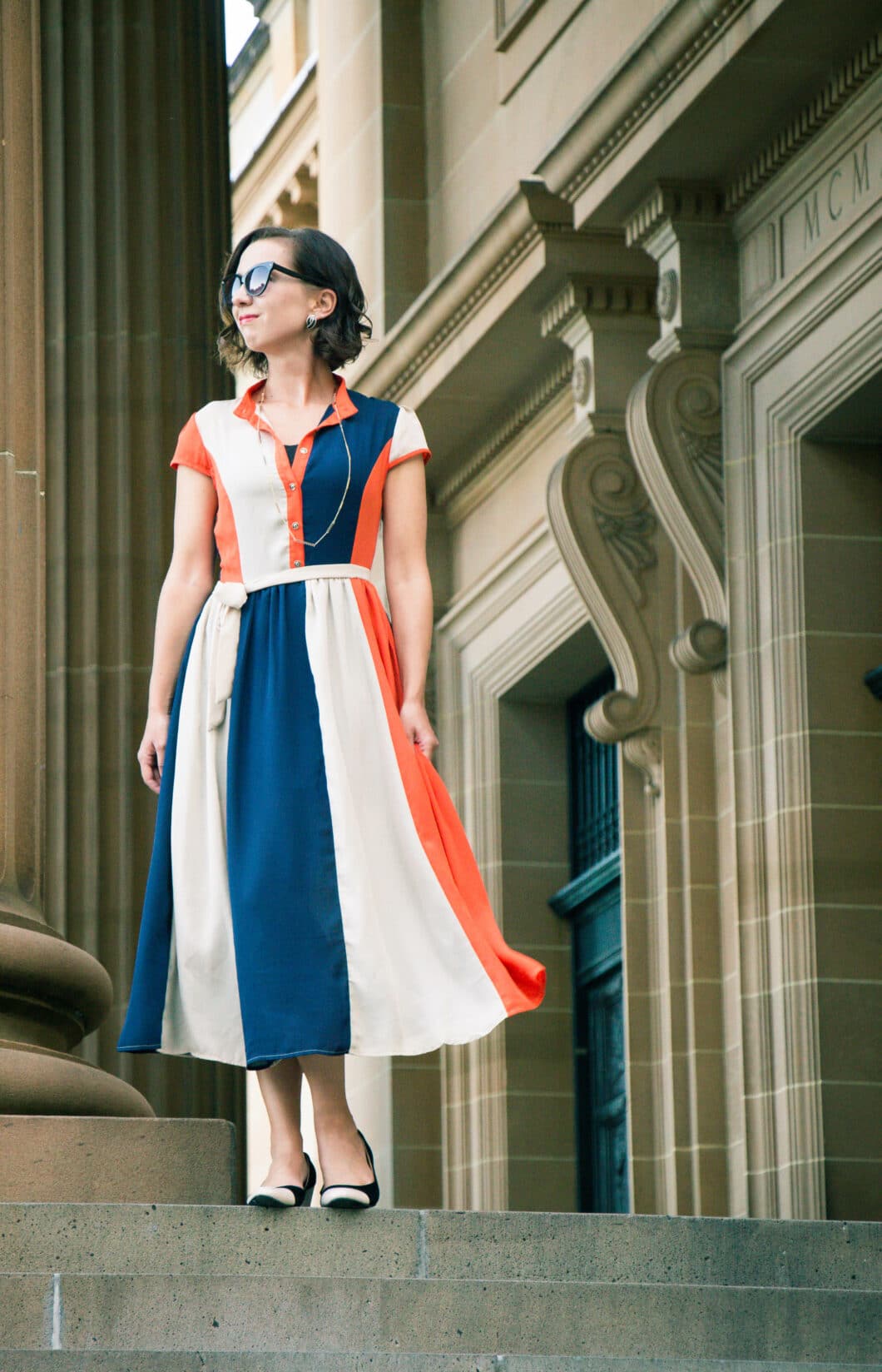 The first day I wore this Shein dress, my husband loved it. Not only did he think it looked cool, but he also couldn't stop laughing because I had a woman sneakily trying to photograph this dress while we were walking to dinner. She was pretty sneaky, as I didn't notice until my husband pointed it out. I should've turned around and just told her where it was from. Alas, introversion got the best of me, though. (I also didn't want to embarrass her.)
This dress does look pretty cool in the wind, though, (but I don't have to worry about wardrobe malfunctions) which was the main reason I ordered it. I'm adjusting my attire accordingly for the wind Sydney seems to have allll the dang time. The one day it wasn't windy lately was the day I took these photos – go figure! Haha. It was in the 90s and felt hotter than heck. Fortunately, this dress breathes well and was perfect to wear on a hot day too.
The only negative I have to say about this dress is it's a bit tight through the shoulders on me. Which is weird, because I don't have all that broad of shoulders and don't usually have issues with that. But I did size down when I ordered this dress because the measurements looked liked they ran large. (So, that was probably the reason it felt tighter through the shoulders.)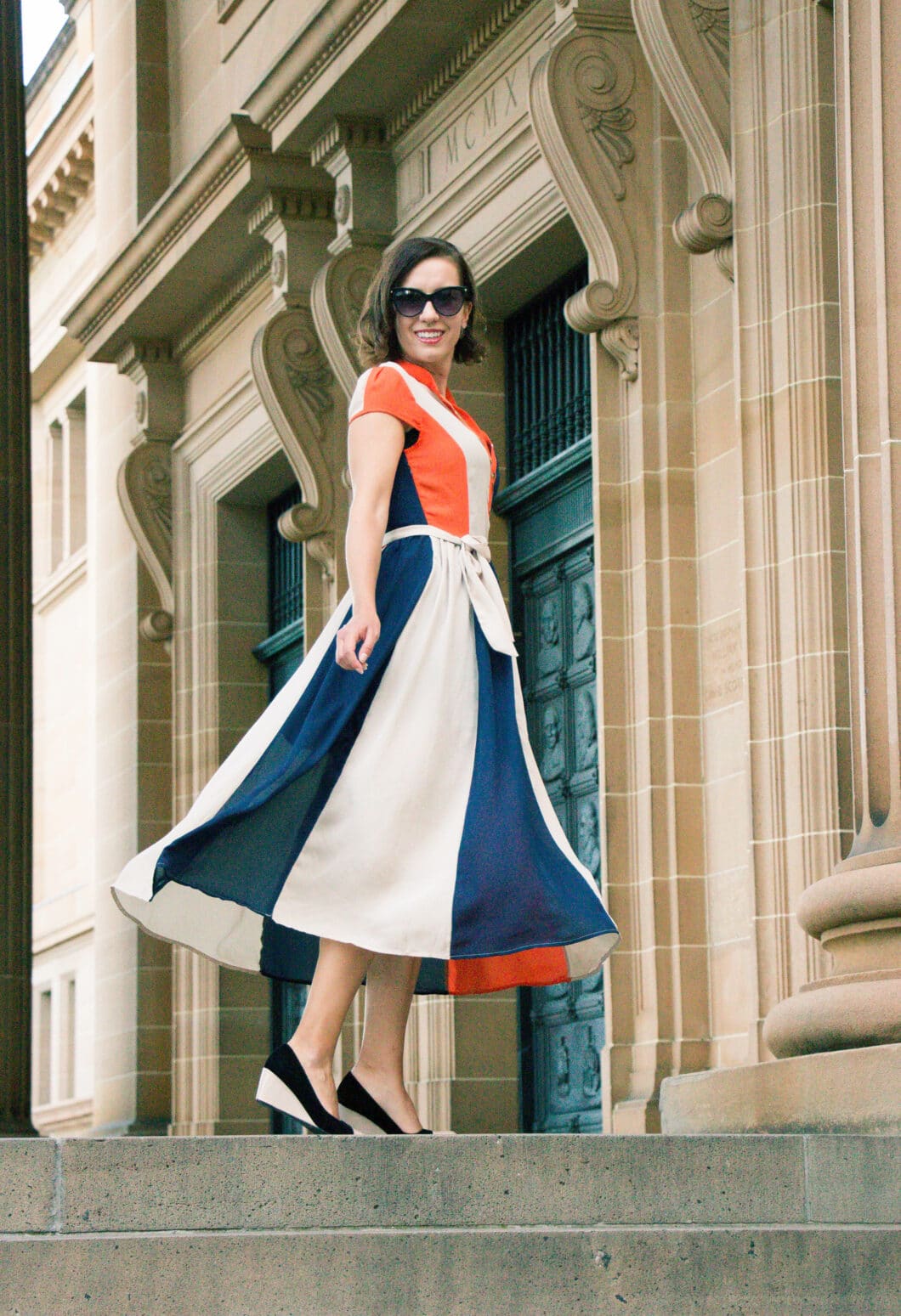 I also wore this dress for my dinner with Liana of Finding Femme last week! I've basically been wearing this dress nonstop since I got it – I swear I'm washing it, though (and it's holding up well in the washer)! So, don't get grossed out, haha. Anyways, it was so cool to meet Liana in person, after having followed her blog for years. She's such a sweetheart, and I had an absolute blast hanging out with her for the evening! I promise, the next time we meet, we'll take some photos. But for dinner, we decided to just enjoy ourselves. 🙂 (So, you'll just have to believe me that it happened, haha.)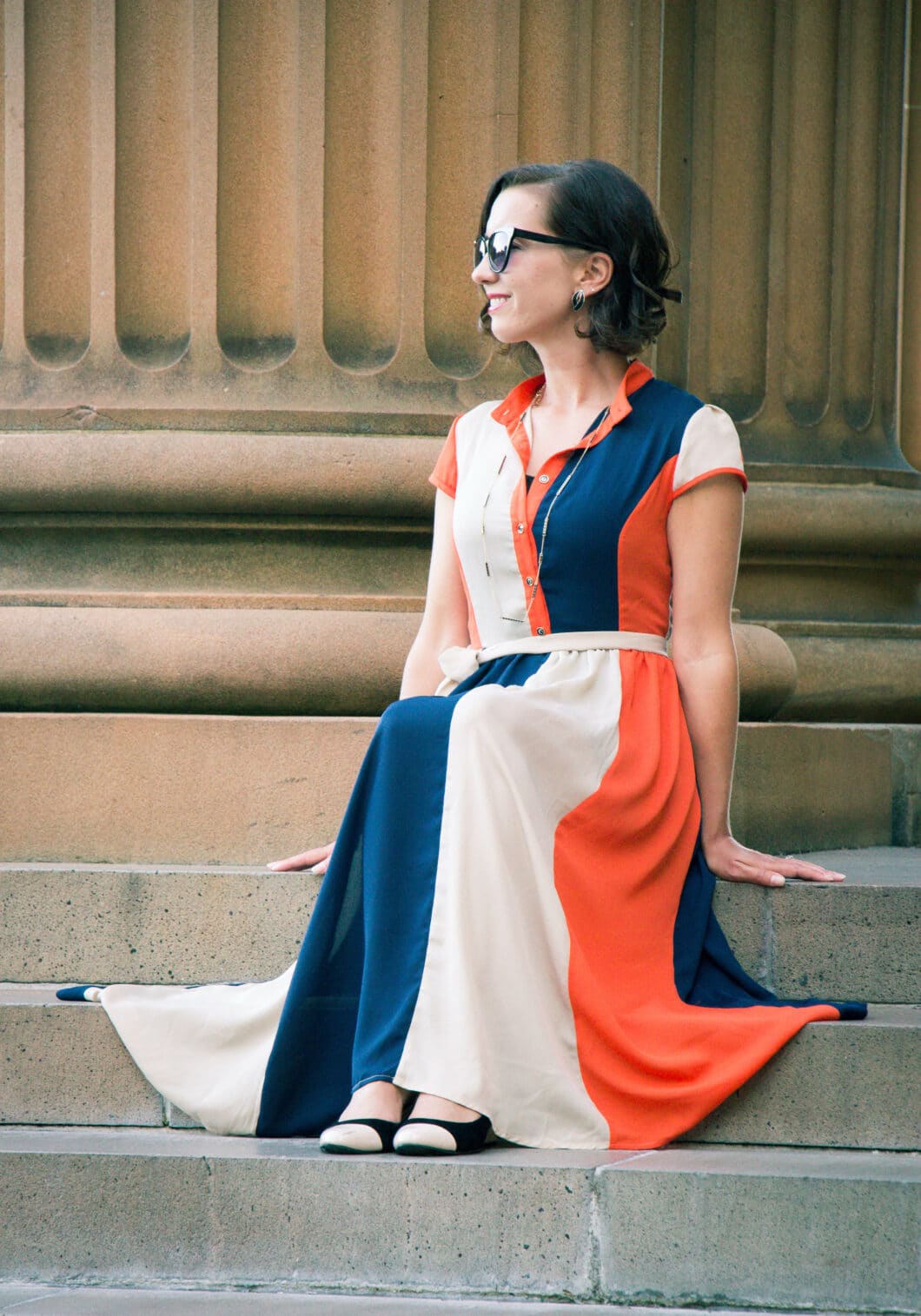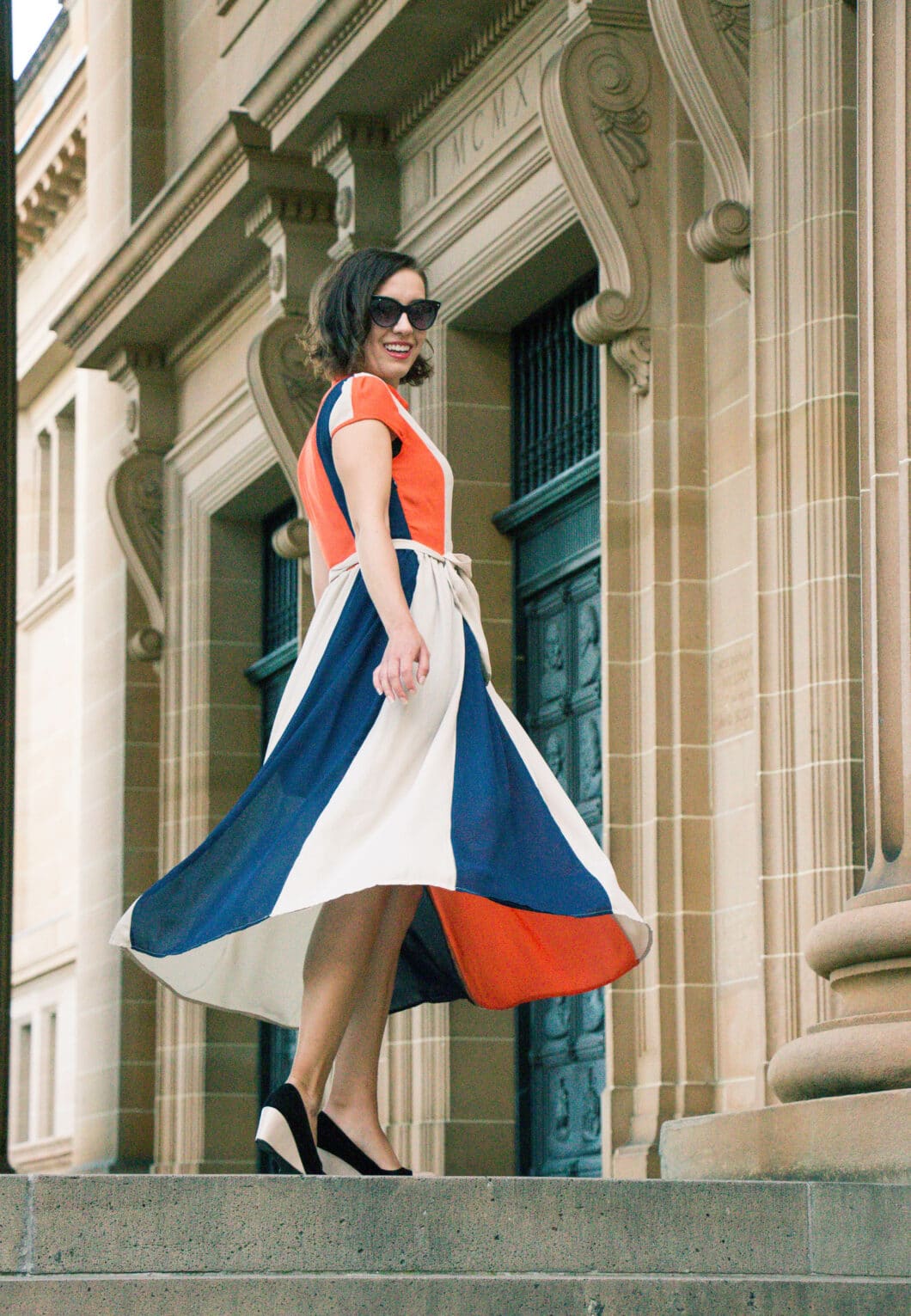 Have you ever met one of your favorite bloggers in person? And what piece in your wardrobe have you been wearing nonstop lately? Let me know in the comments!
Where to find it:
Dress: c/o* Shein
Wedges: ModCloth (Old. Similar here.)
Necklace: c/o Rocksbox
Sunglasses: Old (Similar here)
*c/o = courtesy of, meaning the company gave me the product to be used on my blog, and I did not pay for it. All opinions are my own, and I am not being compensated for a positive review.