Spending a Day in Asakusa (Tokyo)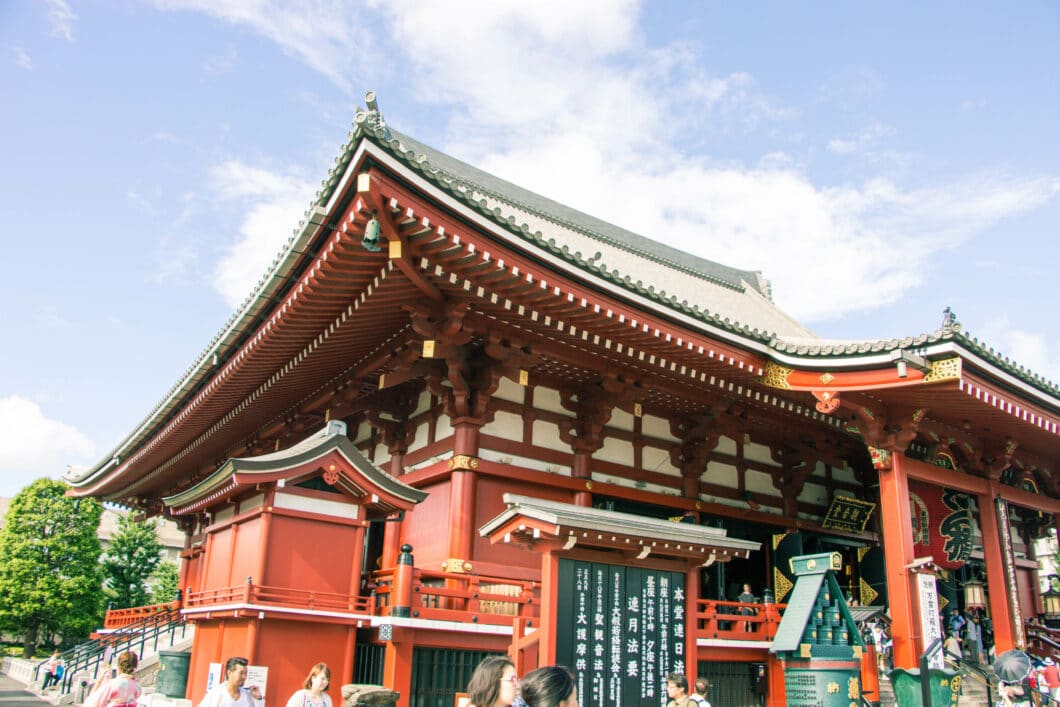 Asakusa is a district in Tokyo that has a lot going on…and I, personally, loved it. I thought it had a similar feeling to Kyoto. This is probably because Asakusa has more buildings from the 1950s and 1960s than the rest of Tokyo…giving it a much older feeling. (There aren't many buildings over 50 years old in Tokyo because of the World War II bombings.) It's also an area in Tokyo that still has working Geishas. And you can also rent kimonos to wear while walking through Asakusa.
This is a really popular area for tourism, with the famous Sensō-ji temple, exciting festivals (I attended one this weekend!), and a whole ton of souvenir shops. While I loved the scenery and the energy of Asakusa, it also was the first time in Tokyo that I felt claustrophobic. There were a ton of people! But it was still a wonderful area to visit. I'll briefly explain each spot we explored, plus the Sumida River Fireworks Festival we were lucky enough to attend!
*If you're interested in taking a tour of Asakusa, click here.
Sensō-ji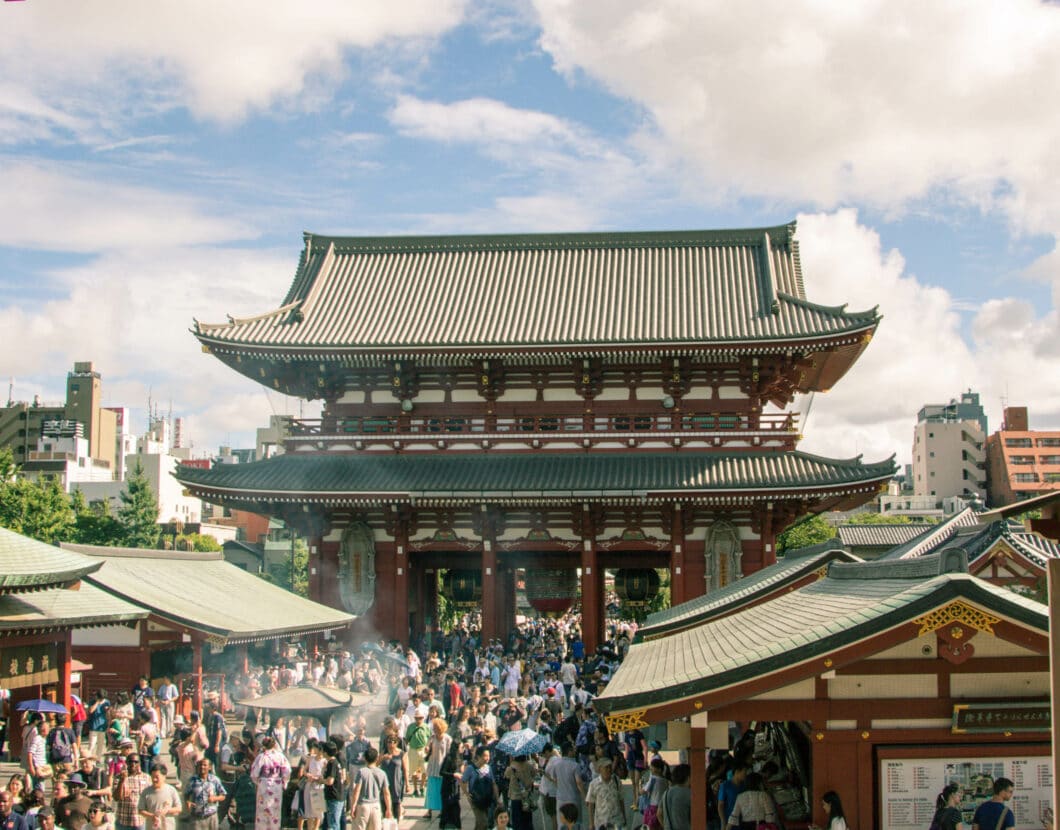 Most of the crowds were mainly near Sensō-ji. Sensō-ji is a famous Buddhist temple that was founded in 628, making it the oldest temple in Tokyo. It was incredibly beautiful! Unfortunately, though, the lovely 5 story pagoda, was under construction when we visited this weekend. (Feel free to click on the photos below to make them full-sized and to read their descriptions.)
*If you're interested in taking a guided tour of this temple, click here.
Asakusa Shrine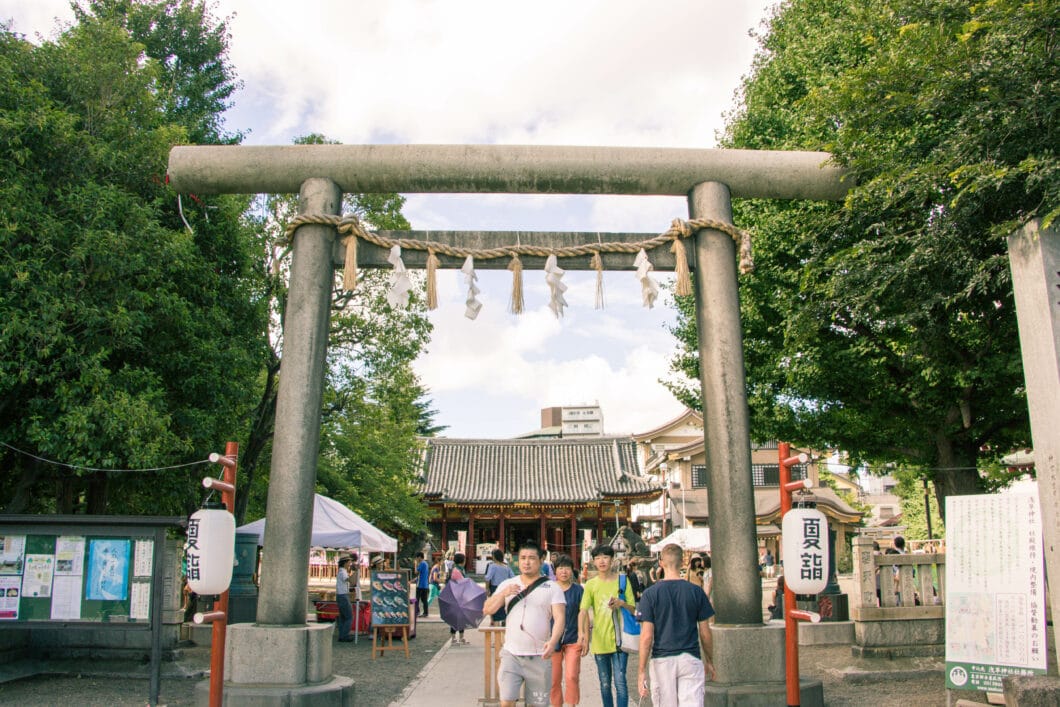 Asakusa Shrine is located right next to Sensō-ji. It was one of the most famous Shinto Shrines in Tokyo and was made to honor the founders of Sensō-ji.
I should also briefly mention what the difference between a shrine and a temple is…considering how often I mention them. A shrine is a sacred place for Shintoism, whereas temples are dedicated to Buddhism. You can tell the difference by a few physical aspects. A shrine will have torii gates as you enter (pictured above) and generally have Komainu, which are a pair of guardian dogs or lions in front of the shrine (pictured below). A temple will generally have gates (but not Torii gates), pagodas and you will generally see stone statues of Buddha. Sorry that took me so long to get around to!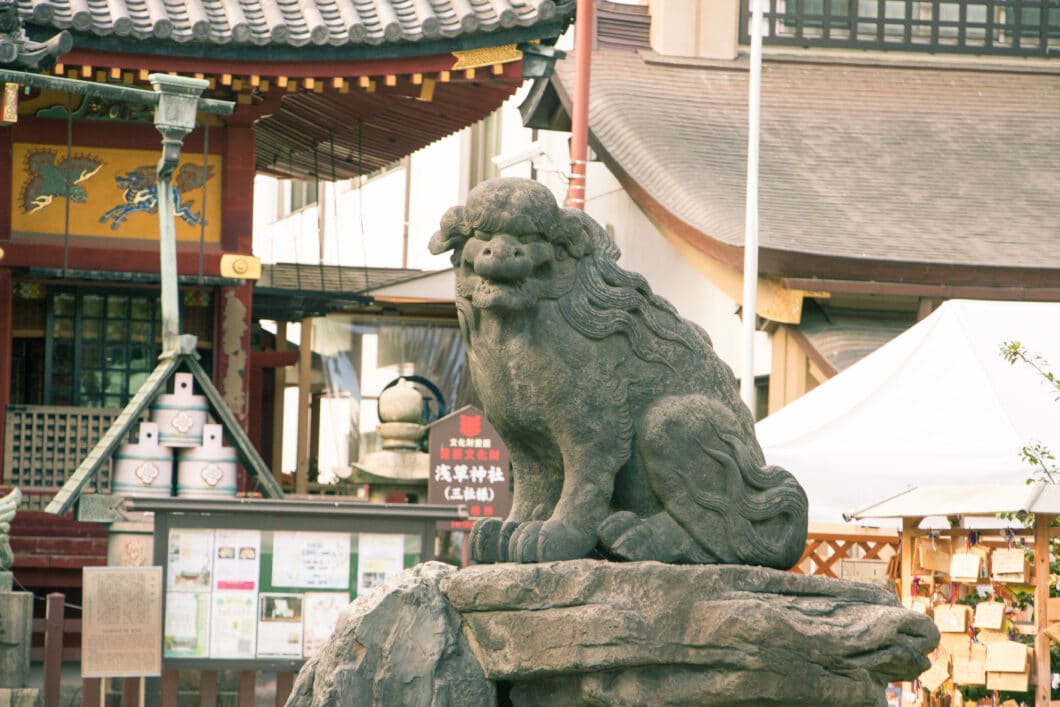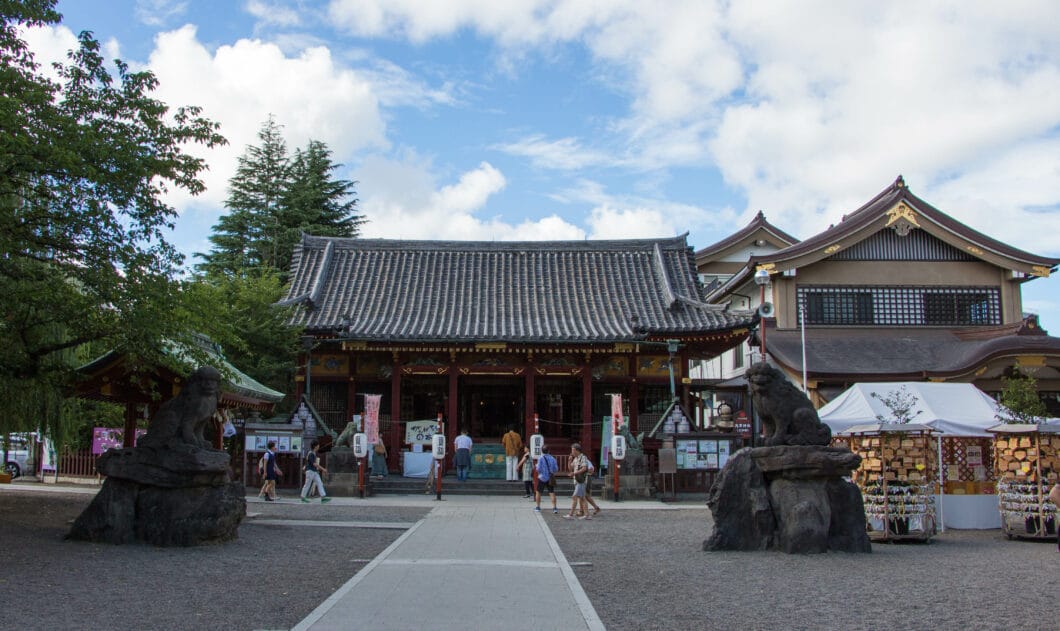 There was also a random monkey show happening in front of the Asakusa Shrine. Boy, could that little guy jump!
Sumida River
The Asakusa Shrine is also a few minutes walk away from the Sumida River. There is a lovely walking area along the river that offers some nice views of Tokyo SkyTree, which is the tallest structure in Japan. (You can also go to the observation deck for some of the best views of Tokyo.)
Another sight to see is the Asahi Beer Headquarters…which has the peculiar gold Asahi symbol on top. (Totally looks like a golden turd, in my opinion!) You can visit a museum and also get a cold Asahi beer at the sky bar here.
The photo gallery below is of Tokyo SkyTree. I had also snapped a photo of Tokyo SkyTree as I was walking back toward Sensō-ji because there was a rainbow over the top of it!
Sumida River Fireworks Festival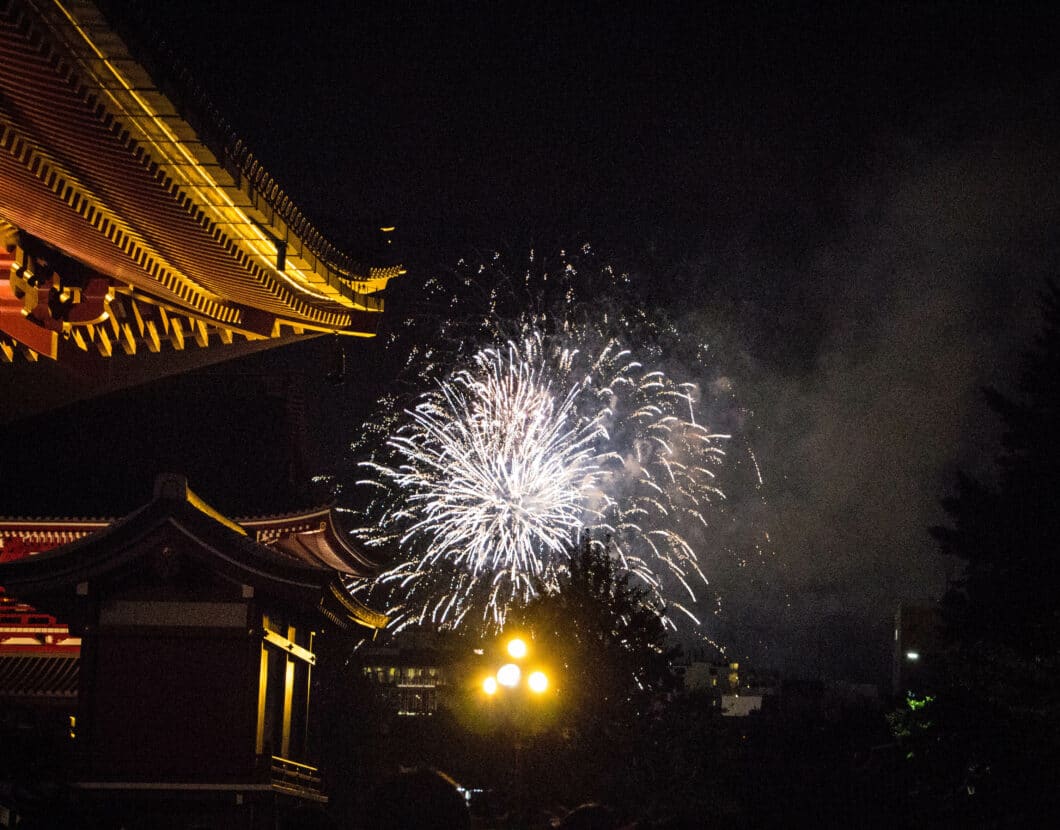 We were also fortunate enough to be in Tokyo (specifically in the Asakusa area) for the Sumida River Fireworks Festival! This is held on the last Saturday of July and is one of the largest fireworks festivals in Japan. There are usually about a million people who show up for the festival and the fireworks are lit off in two different spots.
I honestly didn't want to go to it when I heard how large the crowds were. We were actually in Ueno Park for a Thai Festival when the fireworks started…and gradually walked toward Asakusa and followed the booming sounds. We wound up watching the fireworks from the steps of Sensō-ji. It was really cool! And we were able to see fireworks from both locations.
And I honestly didn't feel like the crowds were that bad in this area. Sure, there were a lot of people. But everyone was very respectful and just watching the fireworks. I didn't manage to get any photos of it, but some of the fireworks were even in the shapes of stars and hearts.
*Click here to book a tour of Asakusa.
What are your thoughts on Asakusa? Would this be an area of Tokyo you would visit? Let me know in the comments!
I also realize some of you may be wondering why I was in Tokyo last weekend and still currently in Tokyo…as we were supposed to move to Melbourne, Australia on July 31st. But my husband and I found out last week we will actually not be moving to Australia until September! So, yay! We get an extra month in Tokyo! And also, we will now be moving to Sydney instead of Melbourne. (We just picked out our apartment yesterday. So, I think Sydney is set in stone now..maybe?)
Don't forget! I'm hosting a giveaway with Makemechic for my 2 year blog anniversary! Click here to enter!