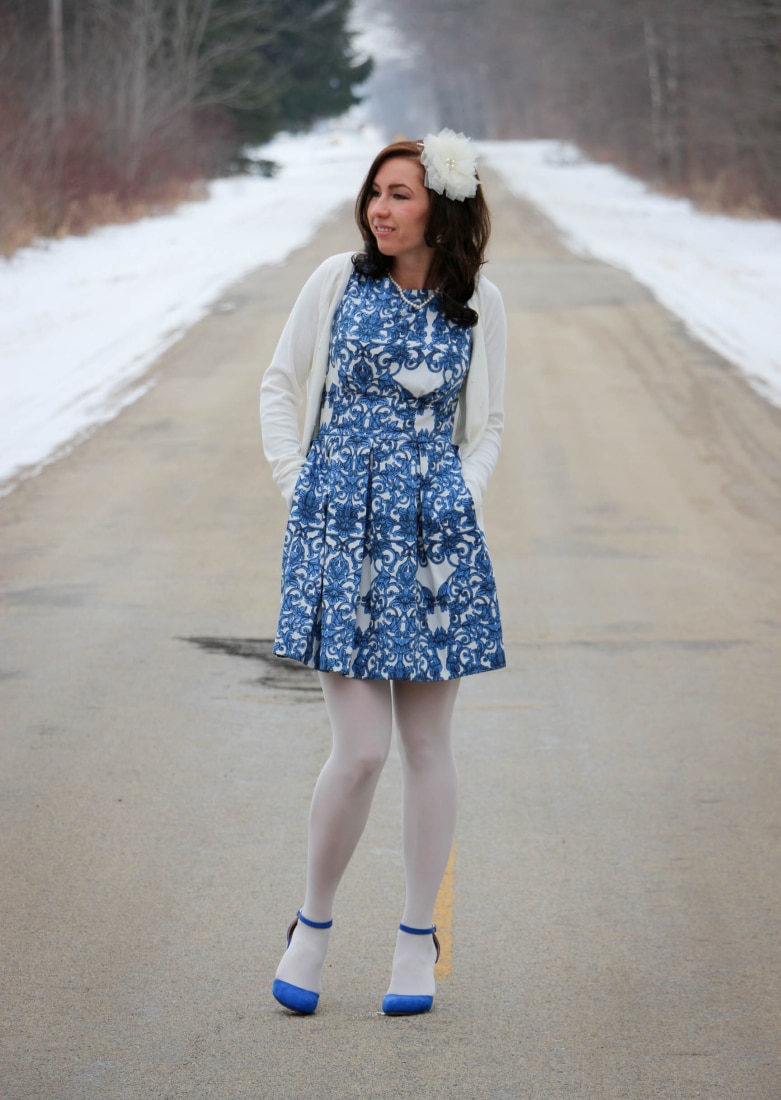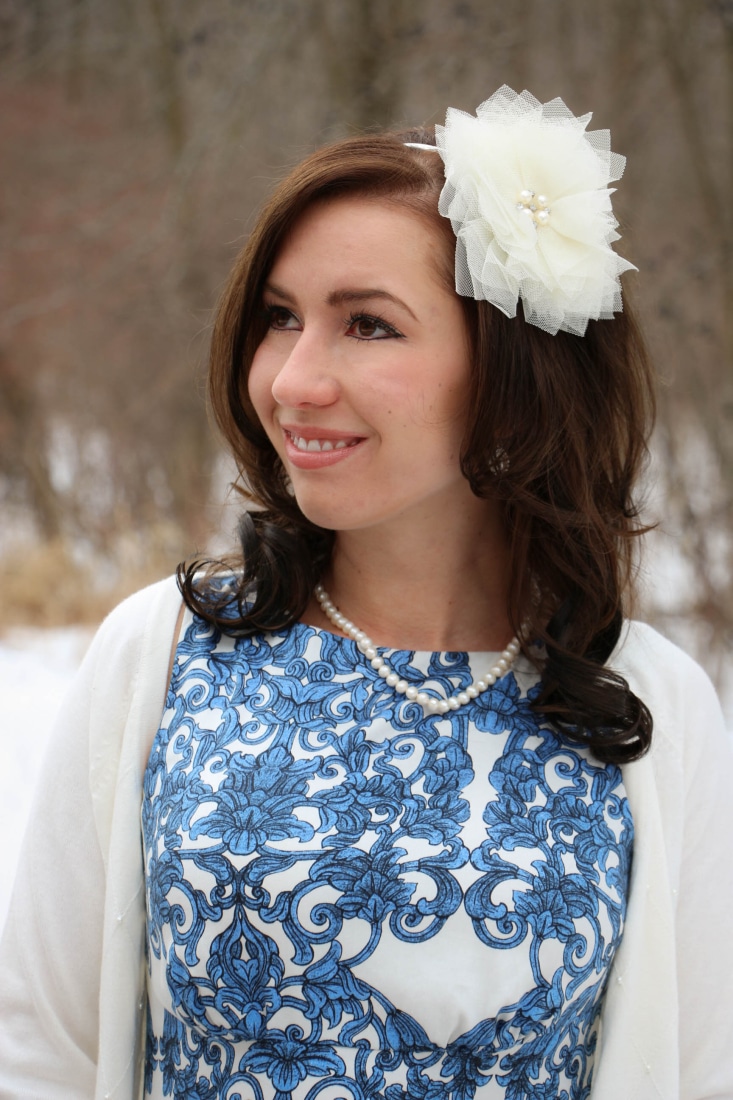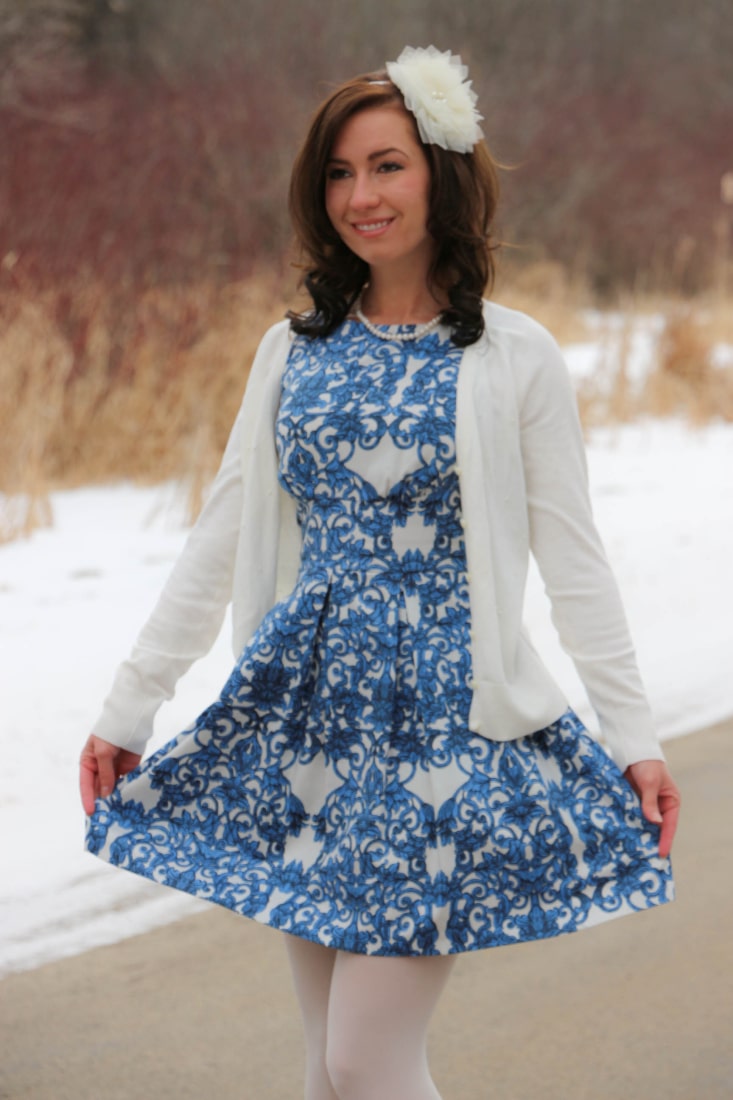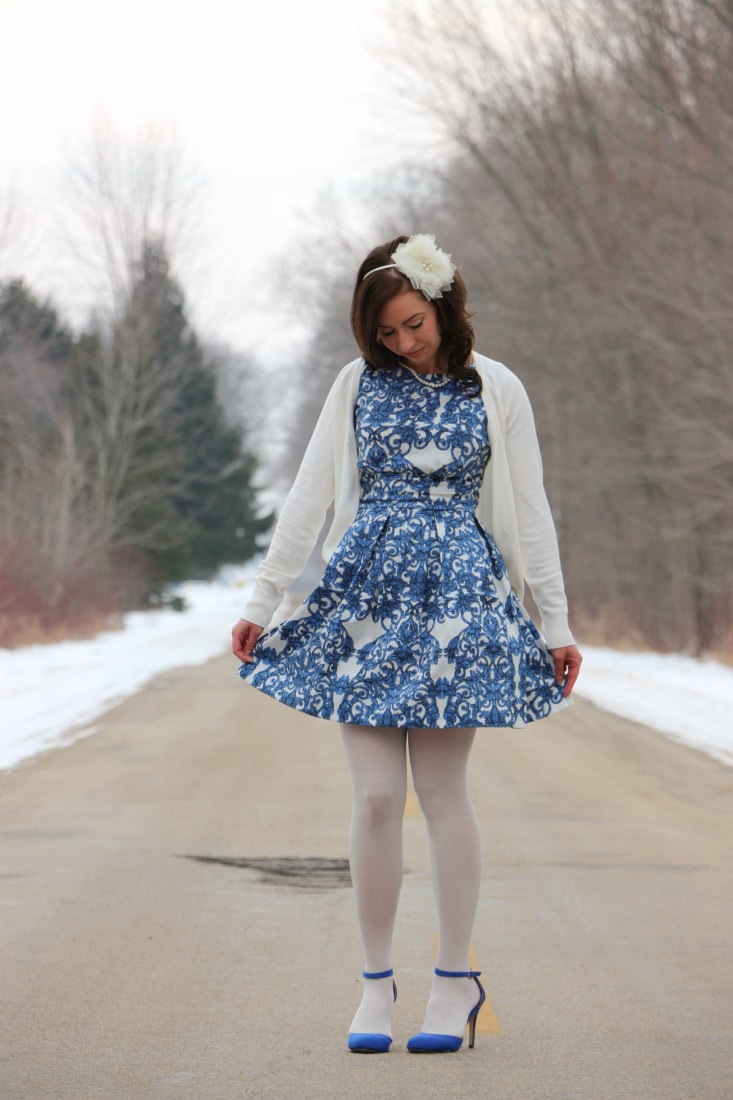 Shop the look:

This isn't the first time I've worn this dress on my blog. However, this time I've styled it to be cold weather friendly.
Maybe it's the white tights, but now I can't help but think I was trying to look like Alice in Wonderland in this post. I was not a fan of Alice in Wonderland when I was growing up, though. It scared me, along with E.T. and The Wizard of Oz. (I know, I was a weird kid.) I'm not entirely sure if I remember why I didn't like Alice, but she has since grown on me (and I really liked ABC's Wonderland). But to this day, I can't watch The Wizard of Oz or E.T. (When he turned white?!? The first time I saw that I hid behind a chair, and I still have nightmares!)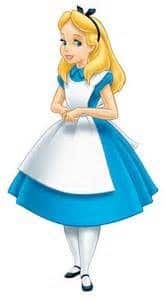 I last wore this lovely blue dress for a summer wedding, and it has since been collecting dust…until I received these white tights for Christmas. I really like how they look paired with this dress and cardigan.
The dress is made by Closet, and I have become incredibly obsessed with these A-line dresses. They are really flattering and really comfortable. They are thick enough to be worn in winter, but not so thick they can't be comfortably worn in summer. I currently own 3 of them, and if I could I would own one in every single pattern and color! Closet, you are just too addicting!
(Click here to see the summer version of this outfit.)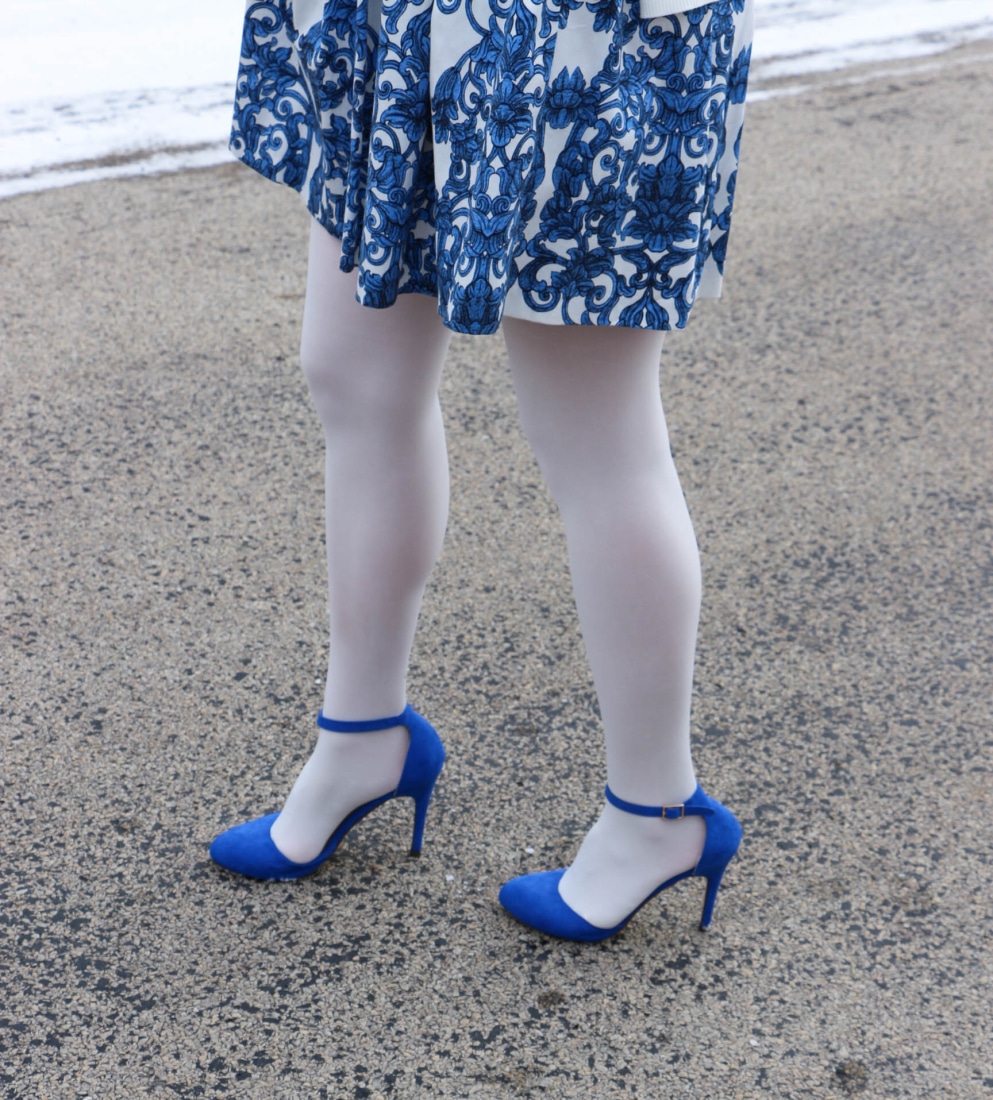 I was also excited to be able to break out these electric blue heels again. The last time I wore them, I had to blow dry them so I could wiggle my wide feet into them. However, this time my feet were drowning in them! It's official, my feet have seriously shrunk.
My headband is once again making an appearance (I warned you guys!). It just looked too perfect with this outfit to not break it out again. I'll try to take a break from it in my next post. Haha.
*I'm curious, what are some innocent movies that scared you when you were young? Am I the only one who was scared of Alice, E.T. and The Wizard of Oz? Let me know in the comments!
Where to find it:
Dress: ModCloth
Tights: ModCloth
Shoes: Amazon
Cardigan: Target (similar)
Hair Accessory: Etsy (similar)
Earrings: Icing
Pearl Necklace & Bracelet: Gift from my husband