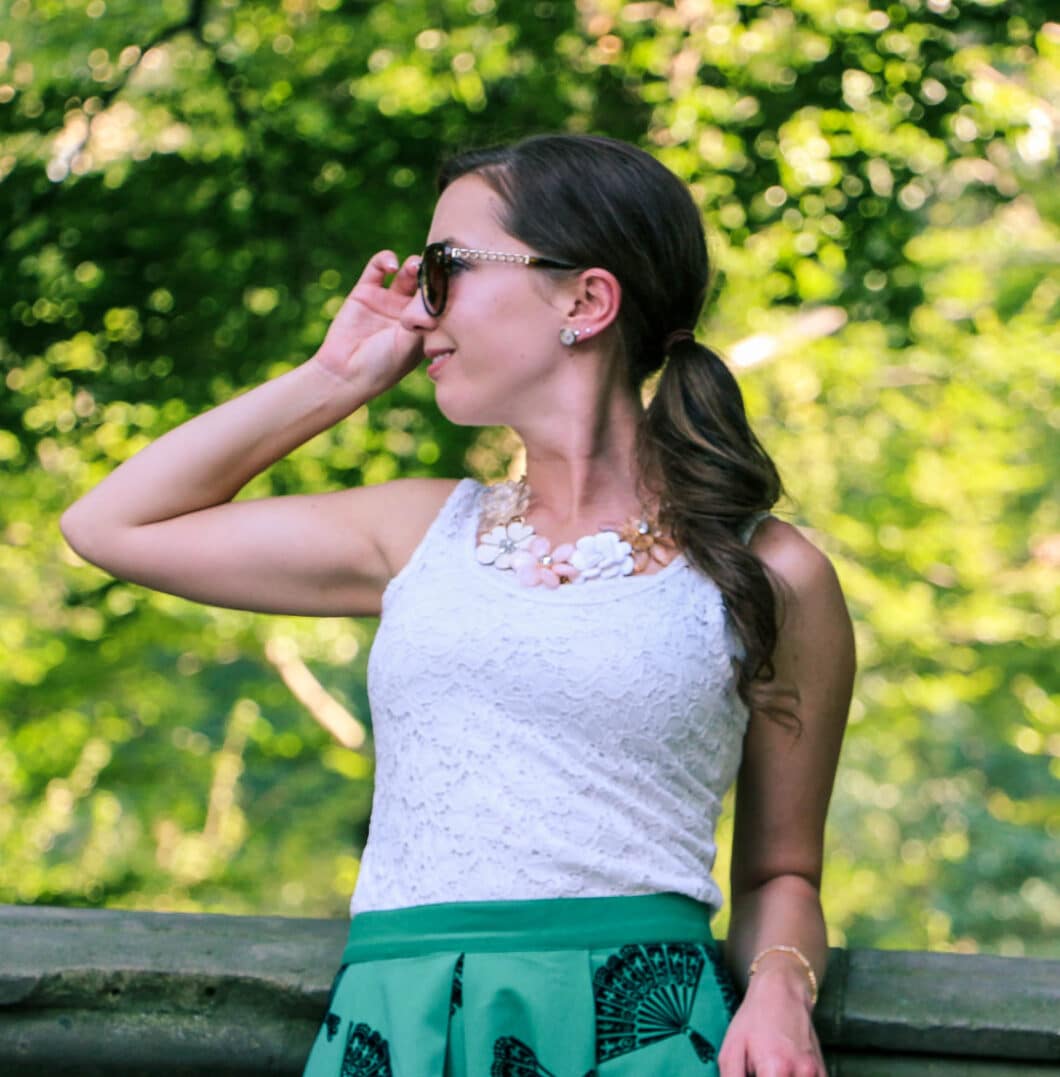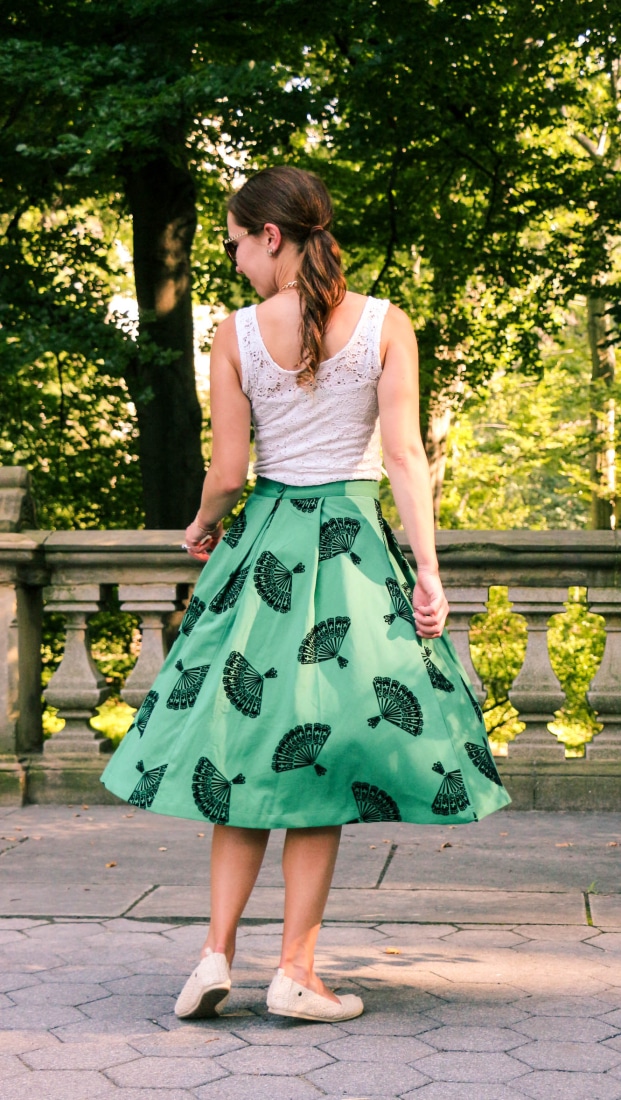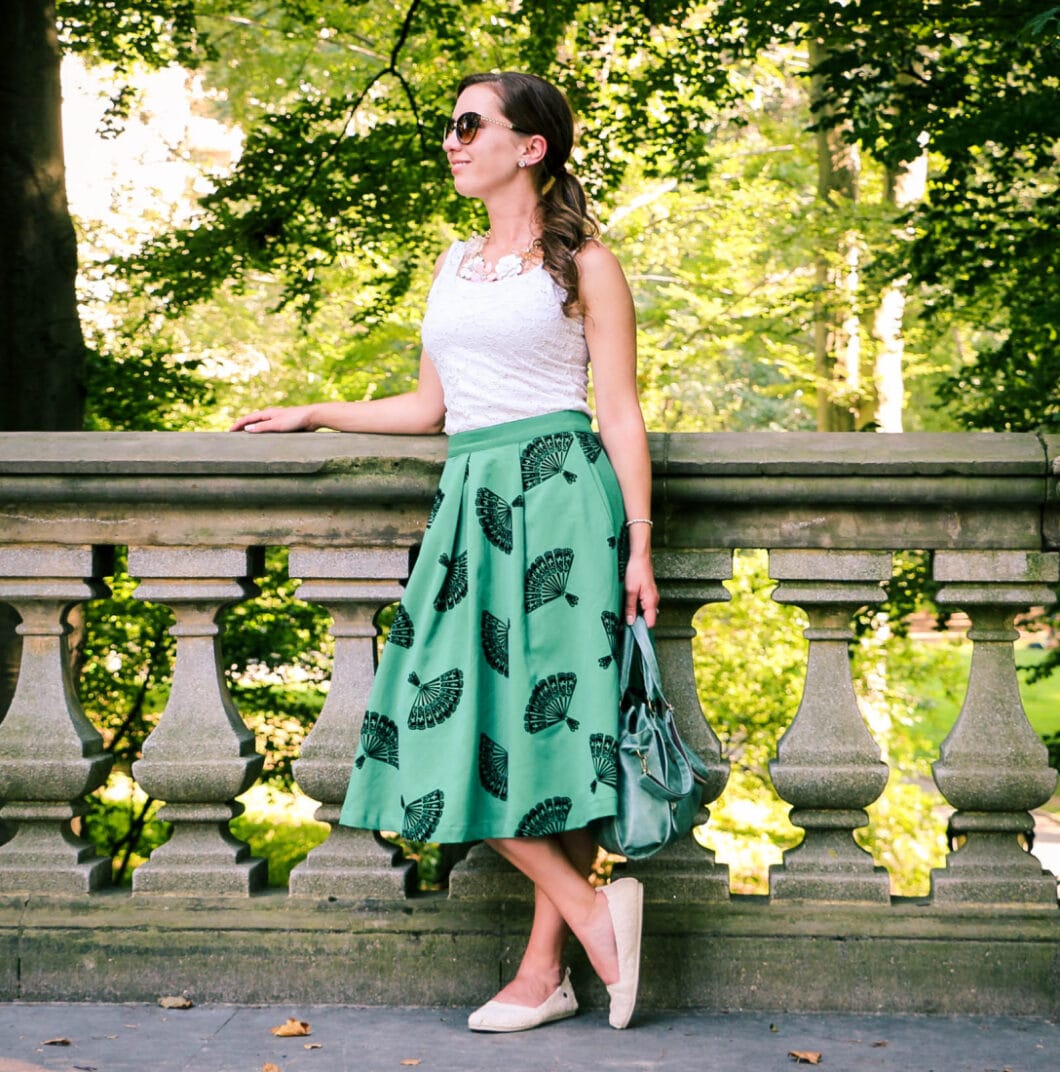 By the time I was done taking photos for this post I could hardly stand up straight because I was so dizzy. Haha. But my husband was determined to get at least one photo of me twirling in this skirt where I didn't look like I had just escaped from a mental institute.
This skirt is a blast to twirl in, so I didn't mind spinning around hundreds of times…even if I had an audience. I was in Central Park for these photos, and there was a constant stream of people walking by staring at my horrible skirt twirling. This was after our day at The Met (click here to see more on that), and it was about a thousand degrees outside with no breeze…so it's also a good thing you can't smell me through these photos. Haha.
But back to the skirt. I know I've featured it on the blog before, but it's one of those items that is just a shame to only feature once. It's super comfortable, and I love wearing it on days when I want to be "dressy" but comfortable. It breathes well, and I am always getting compliments on it…and after a long day of walking around I can just throw it in the washing machine (yay for no dry cleaning). The first time I had worn it was when I had spent the day going to the Papal Audience and then touring the Vatican Museums – so, I guess you could say this is my "museum skirt." (Check out how Lauren from Prefer to be Demure styled it, too! It's at the bottom of this post!)
I thought I was being soooo smart wearing flats for my day of walking. However, these flats probably weren't the best choice, even if they matched my outfit. My feet, being on the wide side, were rather pinched in these. If you have narrow feet these flats would probably be fine or if you aren't doing a ton of walking (I've worn them before and was fine).. but by the end of this day of walking I was ready to burn them because my fat feet were so squished. Haha. Oh well. Lesson learned!
Do you have a favorite skirt for twirling? (If not you should probably get this one. Haha.) Let me know in the comments! I'm always looking for another good twirling skirt!
Where to find it:
Skirt: ModCloth (Similar here)
Flats: Target
Top: Vanity (Old. Similar here.)
Necklace: Target
Earrings: Livin'Freely
Sunglasses: Target
Purse: ModCloth
Guest Blog Post!
Remember Lauren from Prefer to be Demure? She's also my skirt twin, haha. But anyway, I'm very excited to be Guest Blogging on Prefer to be Demure today! Click here to check it out, and learn a little more about me and my peculiar life.