Allison of "A Renaissance Woman"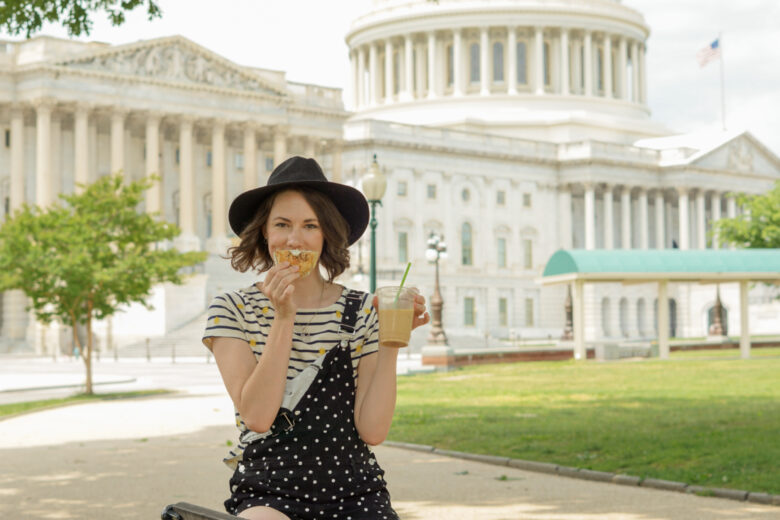 Meet Allison! She's this month's Featured Fashionista and the brilliant creator of the unique and beautiful blog, "A Renaissance Woman."
Allison is a woman of many talents, which shines in her blog and on her Instagram. She's a scientist by day but also has an amazing knack for fashion, writing and photography! Following Allison's adventures is such a treat. Not only are her photographs and fashion sense fantastic, I do believe she's one of the most well-traveled ladies I've come across! And did I mention, she's a scientist?
If I haven't sold you on what a fabulous fashionista Allison is, I'm sure her Q&A, below, will! And be sure to click here to check out her blog.
Q&A With Allison
Tell me a little about yourself.
Allison: I'm a Montanan-born-and-raised, east coast-living scientist with a passion for fashion and writing (both non-fiction and fiction!). My husband, our kitty Kiwi, and I moved to DC a year ago and we love it here. We live in a tiny condo with one wall devoted floor-to-ceiling to our books! Besides science, writing, and fashion, I also love traveling and British television shows!
How would you describe your blog, "A Renaissance Woman?"
Allison: I would say it's is an intersection of my passion for science, writing, photography, and fashion.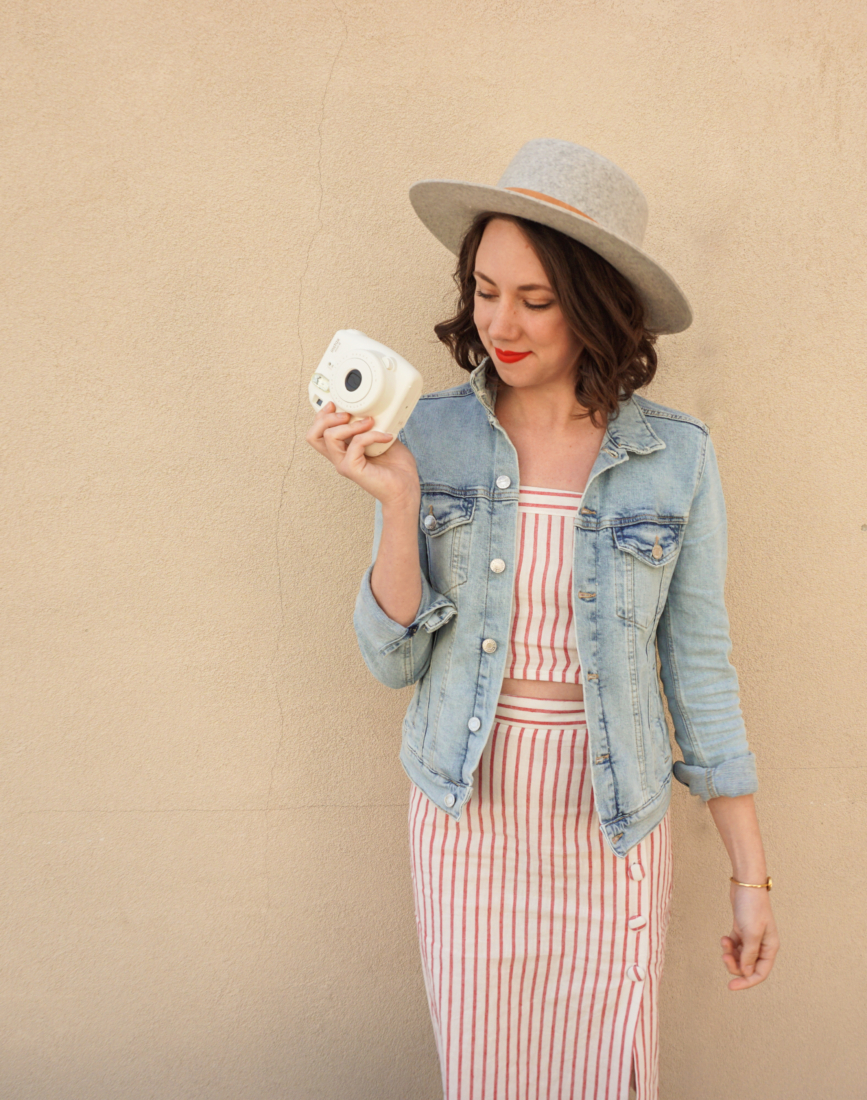 How did you start blogging? And what inspired your fabulous name, A Renaissance Woman?
Allison: I've had my blog/website since my graduate student days, and originally, I would blog about field work and other biology-related topics. I originally started this site, because as the title suggests, I have diverse interests beyond research. Grad school is all about specialization, but I wanted to recognize the importance of celebrating who we are beyond our very specific academic interests. After a hiatus while during the final push of finishing my PhD, I decided to give it a makeover this spring and focus on other interests of mine as well. This is where the title comes in: a renaissance woman is a someone who has broad intellectual interests and is accomplished in areas of both the arts and the sciences, which I felt like described me perfectly! People always claim "jack of all trades, master of none," but I wanted to put a positive spin on having diverse interests and passions.
What would you say your favorite blog post you've published so far is, and why?
Allison: My favorite post is probably my one on some of the murals in Washington, DC. Whenever I would post mural photos on Instagram, I would get a lot of questions about where they were, so I wanted to do a comprehensive post of a bunch of the murals I had come across, with google map links to their location and some other details about the outfits I chose for the different locations and info about the artists. Of course, there are way too many murals in DC to include in one post, so I called this one Part 1 and will write up other mural posts in the future!
You've recently completed your PhD in evolutionary biology! That's amazing! Could you tell us a little more about this?
Allison: I knew I was going to get my PhD in biology since my high school AP biology class! However, what I want to do with that degree has definitely evolved. I originally thought that I wanted to be a professor but now I am trying to get into the field of scientific communication. Doing a PhD was definitely a challenge at times. It is a long road that feels endless at points, but I was so proud of myself when I completed it. The focus of my work was looking at the changes in genes and behaviors of zebra finches (which you might have seen in pet stores!) due to domestication and speciation! So, I spent a lot of time recording and analyzing bird song and comparing genomes that we sequenced!
Do you find it difficult to embrace your love of fashion and also be a scientist? Or is the field quite accepting?
Allison: I actually wrote a blog post about just this! Sometimes when as a woman in STEM you feel as though you exist in a weird limbo regarding how to dress. It's almost as if you are expected to toe the line of dressy/without being too dressy and boring/without being sloppy. If you're perceived to care too much about appearances, then it's thought you clearly aren't focused enough on your work. Unlike certain other jobs, academia, in general, seems to be fairly lax about a dress code; all departments have slightly different guidelines, but in the sciences especially, it tends to be pretty casual. But as women especially, there is pressure to walk the fine line between trying too hard and not trying hard enough.
This brings me to my own reality of being a scientist who loves fashion. I like expressing myself with fun clothes and I enjoy fashion. I took advantage of the looser guidelines (maybe nonexistent) of dress-code as a chance to express myself. I still kept it professional, but my outfits tend to include a lot of color and statement pieces and are on the dressier end of the spectrum. Therefore, during grad school, I received nearly daily comments about how I was dressed. "Why are you dressed up?" "My, don't you look fancy today," and on and on and on. Most of the time it felt like these questions were said either bemusedly or almost accusatorially, as though my seriousness was being questioned. But caring about my clothes does in no way detract from my science or how serious I am about my work. And I, along with everyone else, deserve to be judged for achievements and who we are as people and not for what we choose to put on our bodies. It is possible to be a scientist and a fashionista or whatever else your passions and interests are.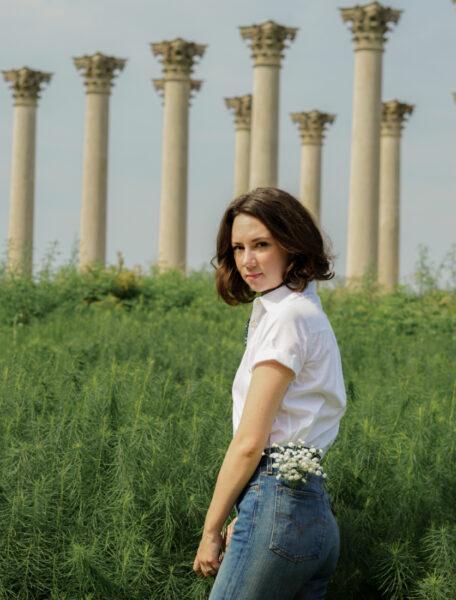 What is your go-to daily outfit?
Allison: I like to mix it up between jeans, and jumpsuits, and dresses, but I think my most classic look would be a pair of cropped wide leg pants, a button down top, and a bandana or a hat!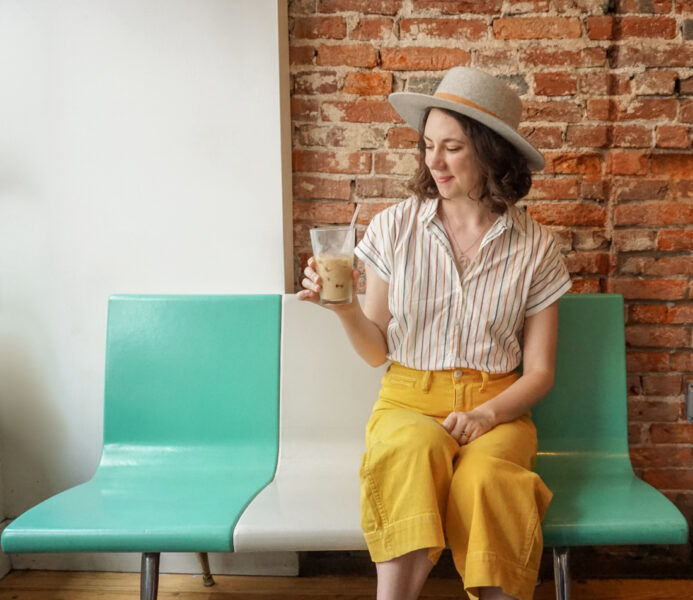 If you had to choose, what would you say your favorite clothing store is?
Allison: I think it would be a tie between Madewell and Anthropologie!
Wow! And you have done some serious traveling. If I counted correctly, you've visited all 7 continents?
Allison: Yes! I've been extremely fortunate to get to do a fair amount of traveling. A lot of it was from study abroad trips in high school and college. The last continent I made it to was Asia when I visited my husband in Japan when he was deployed there!
How was Antarctica? I'm so curious to hear a little about your experience, as this is a place not many have visited!
Allison: I had the opportunity to go during a study abroad trip in undergrad actually. It was an environmental literature course during the month of January. We left from Ushuaia, Argentina on a ship, crossed the Drake Passage, and then spent a week traveling around the Antarctic peninsula making 2-3 landings a day on the continent or islands offshore at penguin colonies, research stations, historic sites, and more. I have always loved penguins, so it was a dream come true. We also got to talk to a number of scientists at a couple research stations, which was one of my favorite experiences. It was surreal and I am beyond grateful to have done it. However, that's not to say I don't have slightly conflicting emotions about it. I wrote a paper on ecotourism in Antarctica after returning, and there are definite negative impacts that increased tourism has on the continent. While the incredible opportunity to experience these exceptionally special places often leads to people being strong advocates for protecting them, that is intertwined with having a roll in potentially negatively impacting these places as well. I think it's so important to be mindful of both sides of the coin whenever and wherever you travel.
Out of all of your travels, what would you say your top 3 favorite places you've visited have been and why?
Allison: This has to be the hardest question! Number one would be Antarctica because it was definitely the most unique and other-worldly place I've been in my life. Number two is probably Edinburgh; it is such a gorgeous city full of history and so walkable too! And third, I would say New Zealand. I spent a semester there in high school traveling both islands, and for such a small country it has some of the most spectacular scenery.
You're also an incredibly talented photographer. Could you share a couple of your favorite shots with us?
Allison: That's so kind! Although I don't get the opportunity anymore to shoot as much nature photography as I wish, here are a few of my favorite shots from over the years. The Gentoo penguin is from Antarctica—as you can tell, it was a gorgeous day! And the bighorn sheep is from just outside Yellowstone National Park, an hour and a half from where I grew up! I love that he appears to be smiling for the camera.
What one piece of advice would you give to an aspiring blogger?
Allison: Don't let the fact that there are so many other fantastic bloggers out there intimidate you into not doing it. Yours will be unique because you're unique! Make sure to do it because you love it, and try not to compare yourself to others along the way. Comparison is the thief of joy!
And last but not least, where can my readers find you?
Allison: