An Eye-Catching, Maxi Dress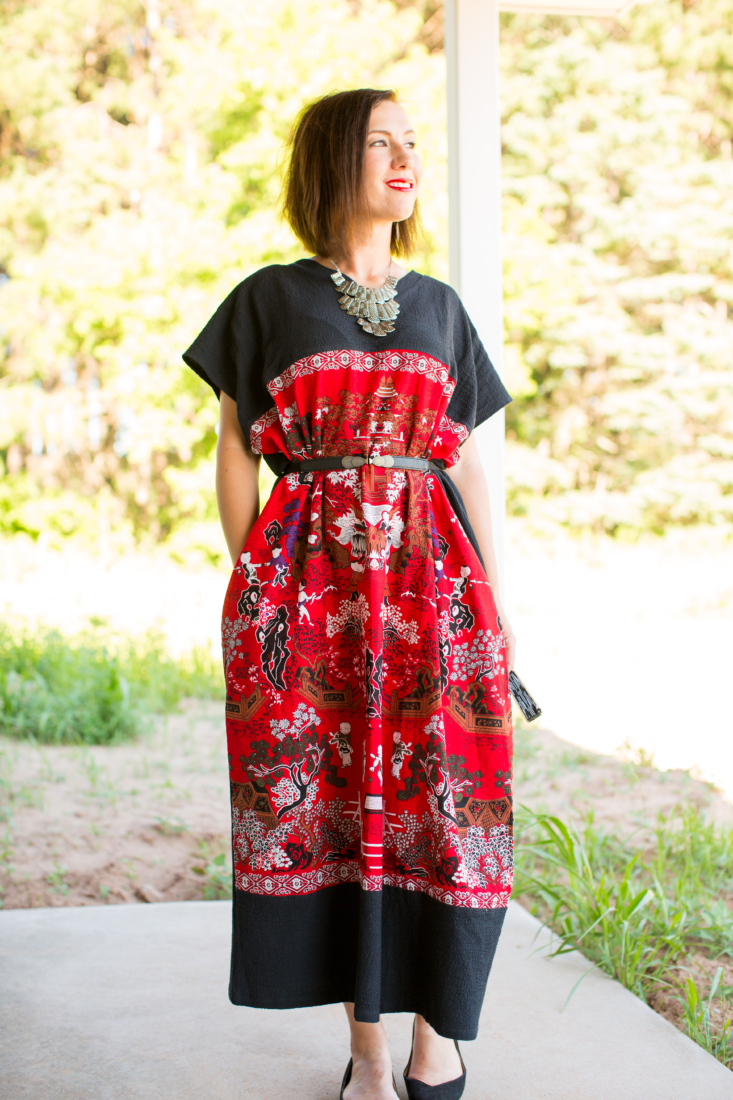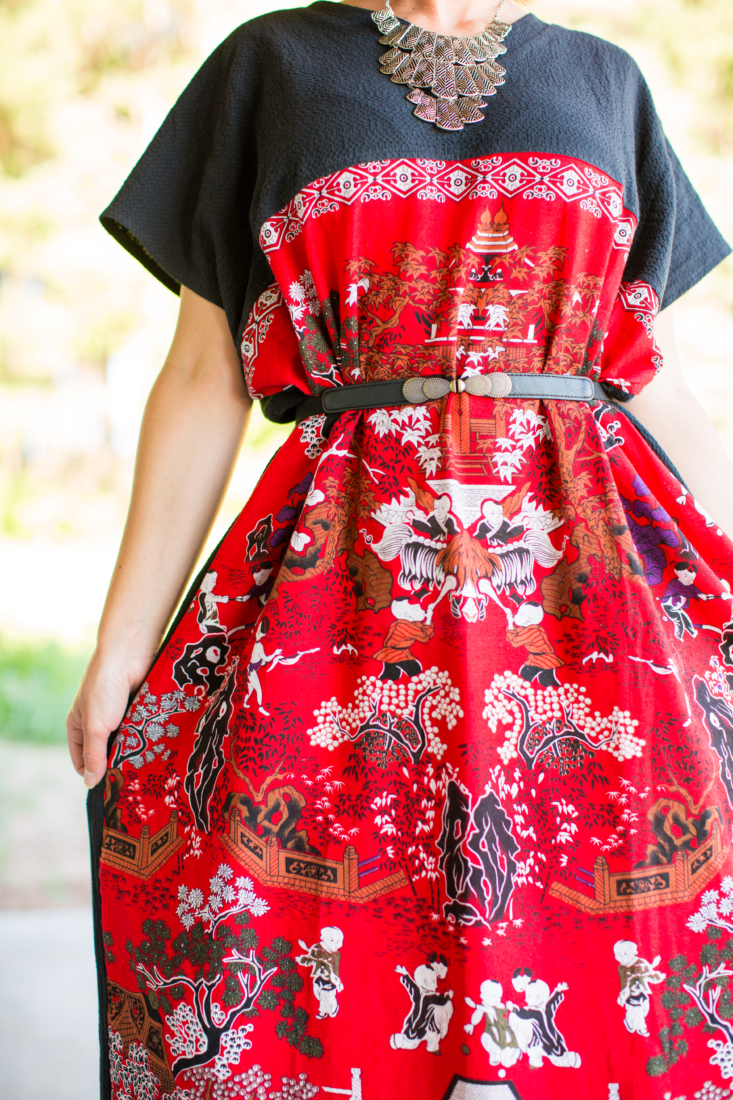 Dress c/o* use code LP15 for 15% off your order | Flats | Necklace (similar) | Belt
When it comes to dresses, I am all for wearing dresses that are unique and eye-catching. This dress has such a beautiful, artistic print on the front…I simply couldn't pass it up. I wish I had a little more information on what the print is actually depicting…but we'll just have to let our imaginations do the work!
I was a little worried this dress would be too hot to wear in the muggy, summer weather we're currently experiencing…however, this dress is a cotton and linen blend. So, it breathes really well. I also like that it doesn't wrinkle quite as easily as my 100% linen dresses. (AND it has pockets.)
Wearing this dress also seemed like a good excuse to break out my fan I had used in Japan. I complain about how muggy our Wisconsin summers are…but they are nothing compared to how hot and humid Tokyo's are! Everyone carried a fan with them to provide some air movement when you're out and about.
But anyways…back to the dress! This is another dress from my friends at EvaTrends (again, if you use code LP15, you'll get 15% off your order). Their dresses are all gorgeous but quite baggy for my personal taste. So, I always pair them with a belt around my waist. (This one in the photos is stretchy and comfortable and goes with a ton of my dresses!)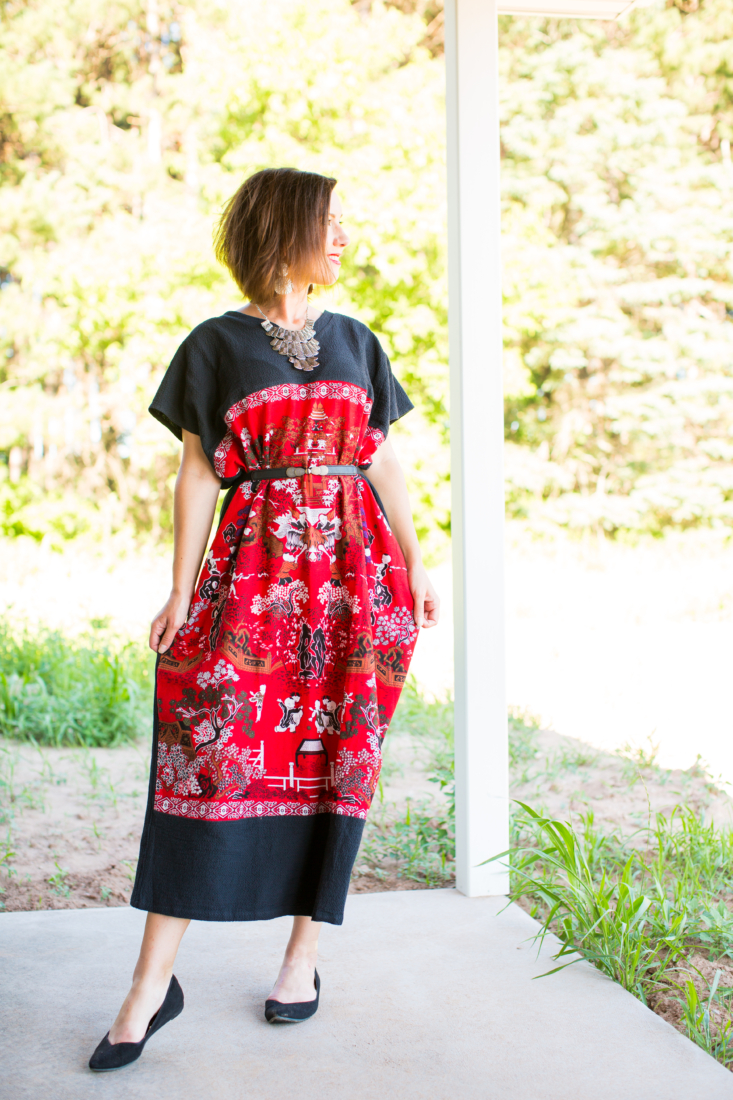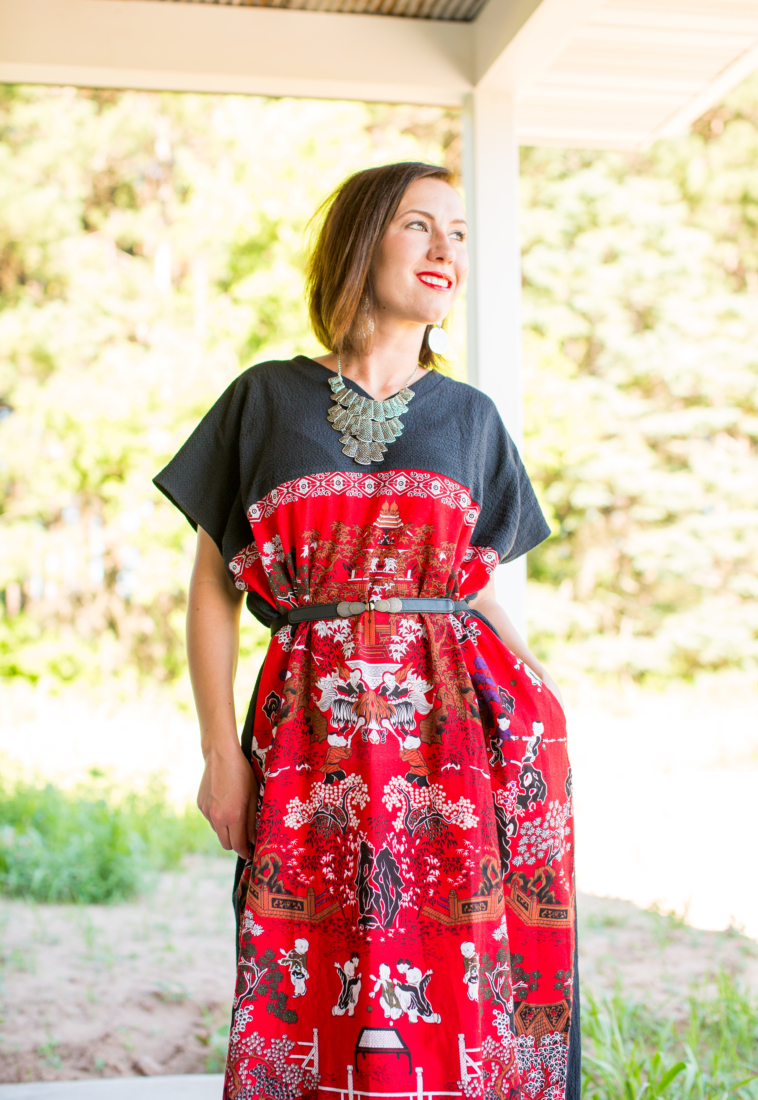 And before I end this post, I wanted to say thank you to Vicky Carter for inviting me to be on her radio show "Solo Ventures with Vicky." It airs on Women's Radio Station in London. I got to chat about my adventures in Peru! You can give it a listen in the YouTube clip below if you're interested.
Do you like wearing unique, conversation-worthy dresses sometimes? Or do you prefer to make more subtle statements with your clothing? Let me know your thoughts in the comments!
Where to find it:
Dress: c/o* EvaTrends use code LP15 for 15% off your order
Belt: Amazon
Flats: Chinese Laundry
Necklace: Old (Similar here)
*Disclosure: some of these links are affiliate links. Meaning, if you click a link and make a purchase, Have Clothes, Will Travel gets a very small commission at no extra cost to you. Thank you for supporting the brands that make this blog possible! I am also a participant in the Amazon Services LLC Associates Program, an affiliate advertising program designed to provide a means for us to earn fees by linking to Amazon.com and affiliated sites.
*c/o = courtesy of, meaning the company gave me the product to be used on my blog, and I did not pay for it. All opinions are my own, and I am not being compensated for a positive review.