"Avengers: Age of Ultron"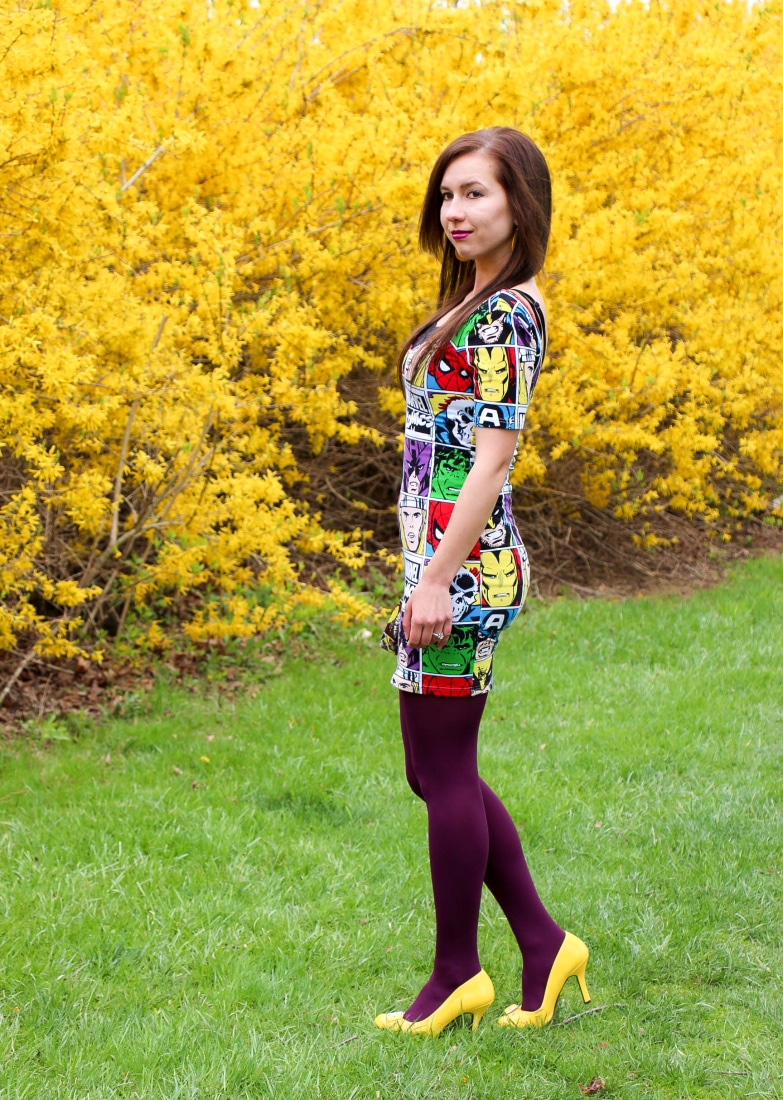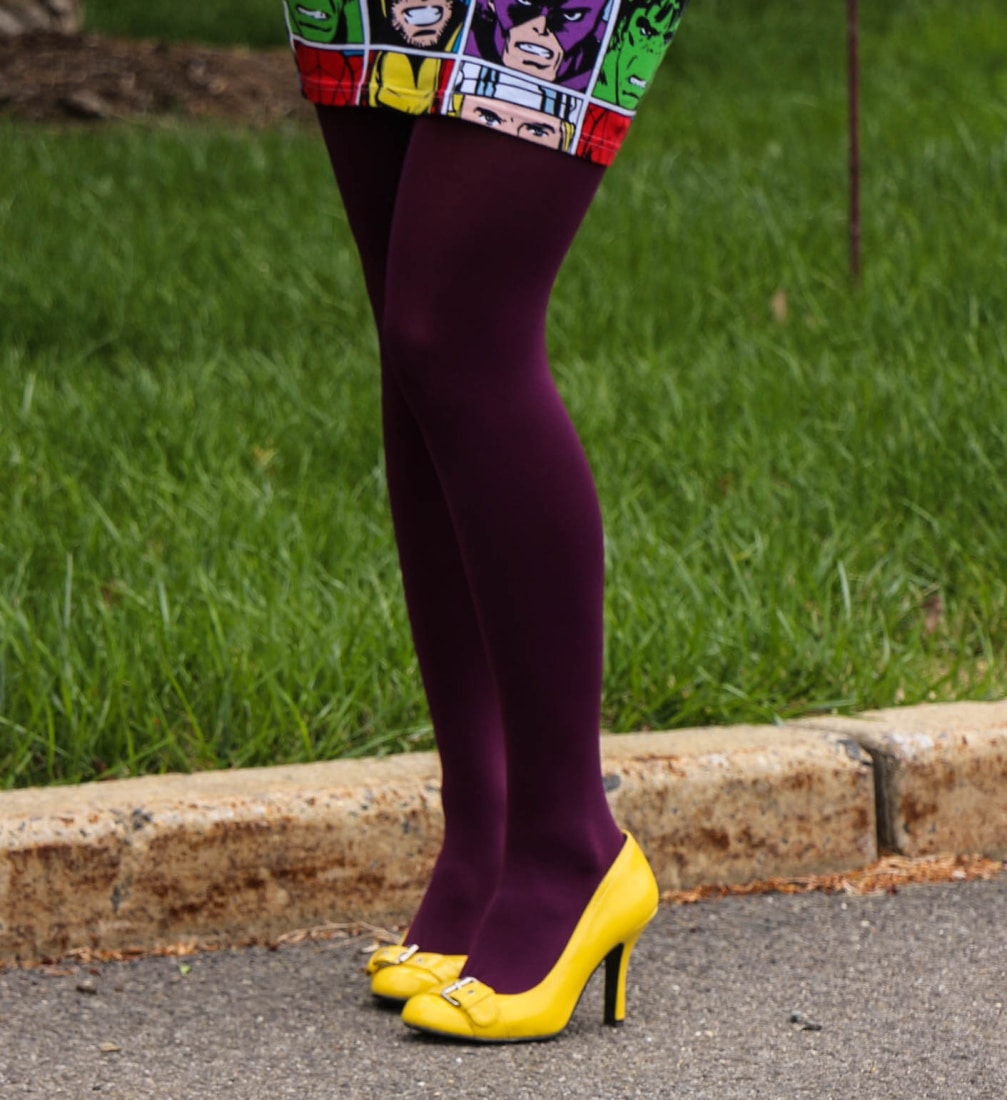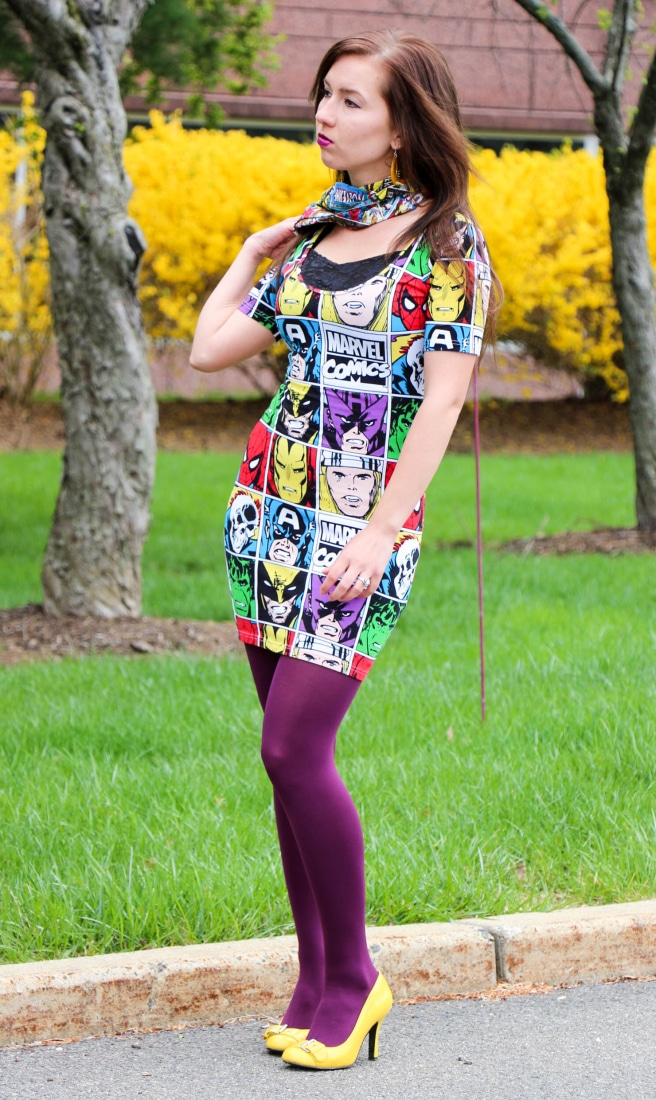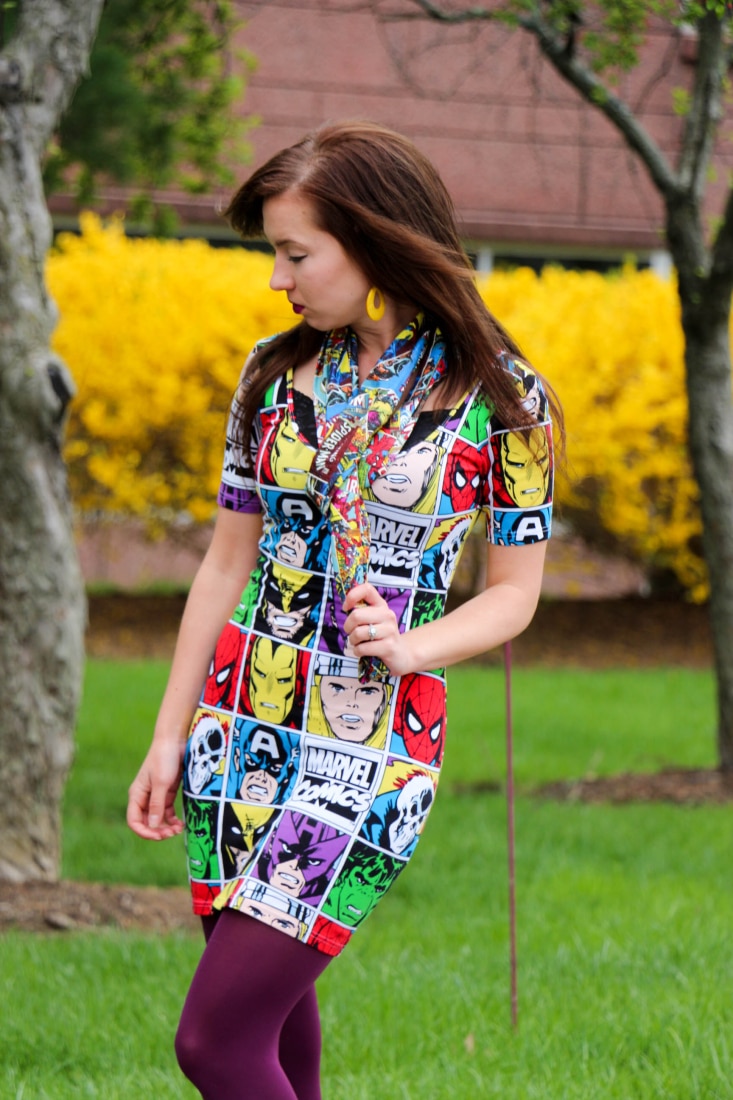 Shop the look:

The Last Scene in The Avengers
Maria Hill: Sir, how does it work now? They've gone their separate ways, some pretty extremely far. We get into a situation like this again, what happens then?
Nick Fury: They'll come back.
Maria Hill: You really sure about that?
Nick Fury: I am.
Maria Hill: Why?
Nick Fury: Because we'll need them to.
And come back the Avengers have! I am so excited to finally see "Avengers: Age of Ultron!" So, of course, I have to wear some Marvel gear for such an occasion.
This dress is a couple years old, I had found it online at Wetseal and knew it was meant to be. (I have links to similar awesome Marvel dresses at the bottom of the post.) I'm not the biggest fan of bodycon dresses, but I was willing to overlook that because of the awesome Marvel Comics print.
One of my favorite Marvel items, though, is the scarf I am wearing. My sister-in-law surprised me with it for Christmas and I absolutely love it. It's actually an infinity scarf, but I was playing around with it in this post. (I really don't know what to do with my hands when wearing bodycon dresses. Haha. So, the scarf was a good distraction for me.)
I don't know why but every time I wear my superhero gear, I feel purple lipstick is the way to go. I guess purple lipstick makes me feel a little more tough. Haha. The lip color I am wearing is my absolute favorite. I hate wearing lipstick usually because it ends up all over my face, teeth and clothes (how these things I happen, I have no idea). This Stila lip color, however, stays put all day! It also doesn't dry my lips out and stays shiny. It's seriously incredible.
Update: Now, I promised I would update this post after I saw the movie (my husband and I went to the Thursday night showing). So, my opinion is…it's awesome, but not as awesome as I had been hoping. The main reason I'm not completely head-over-heels in love with this movie.. is because of Ultron. He is just not a villain that evoked any kind of emotional response from me (other than annoyance). Marvel has such incredible villains that you love and hate all at once. There are Loki, Magneto and my personal favorite…The Winter Soldier, to name a few. Ultron isn't even close to as dynamic of a villain as these guys, and he also has zero backstory. He was disappointing, to me at least.
I did, however, love the addition of the Maximoff twins. They were… a lot of fun. I will leave it at that. I also enjoyed Hawkeye getting a bigger role in this Avengers. He brought quite a few laughs and warm, fuzzy feelings to the table.
There were a couple twists that I won't mention for the sake of spoilers, however, if you want to discuss any of them in the comments section, I would be more than happy to chat. (But you've been warned, the comments section may contain spoilers!)
*Is anyone else out there planning on seeing "Avengers: Age of Ultron?" Or if you have already seen it, what were your thoughts? Let me know in the comments!
Where to find it:
Marvel Dress: similar here & here
Marvel Scarf: Etsy
Tights: ModCloth (similar)
Yellow Pumps: DSW (similar)
Purple Lip Color: Stila Vinyl Stay All Day in Fuschia from Ulta