My Fancy, New Blog Header!
You may have noticed when you clicked on this link the fancy, new Have Clothes, Will Travel header at the top of the page! How awesome is that? The lovely Kathy from Lace & Whimsy is the artist behind it. I absolutely love it!
Take a look below at the difference between my old blog header and my new one.

The one above is the blog header I originally started with, and the one below is what Kathy created for me!

What I am most excited about with my new blog header, is Kathy incorporated some of my favorite clothing items into it. My favorite sun hat, my Machi Footwear heels that I wore for NYFW (and countless other occasions) and the pearl necklace my husband had gotten for me. 🙂
This wasn't my first time working with Kathy, she had also been a Featured Fashionista and she created my personal styling services button!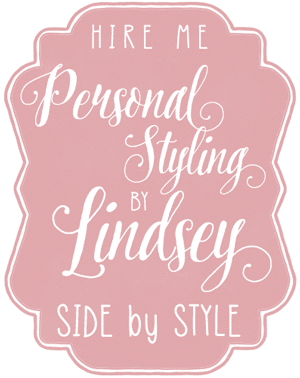 Every time I worked with Kathy it was an absolute pleasure! Not only is she incredibly talented artistically, she is also wonderful at helping me figure out what I want for a design (in both the case of the button & my header). I really had no idea what I wanted for a header, but I had seen some of Kathy's work and knew I wanted a new one designed by her. (Click here to see her portfolio.) She helped me formulate a vision and also was patient with me as I became incredibly picky with how I wanted it to look. "Can we make it smaller? Can we add this? How about this color? What if we put this here?" You get the picture! For someone who didn't know what they even wanted, I sure became picky! But Kathy was wonderful and designed everything exactly the way I asked. I couldn't be happier with how it turned out!
If you are in the market for a custom illustration of any kind I would highly recommend Kathy! You will not be disappointed. Just click here to see her list of services, and be sure to check out Kathy's Etsy page too, she sells the cutest stickers. 🙂
What are your thoughts on the new blog header? And have you ever had any custom digital designs done? Let me know in the comments!