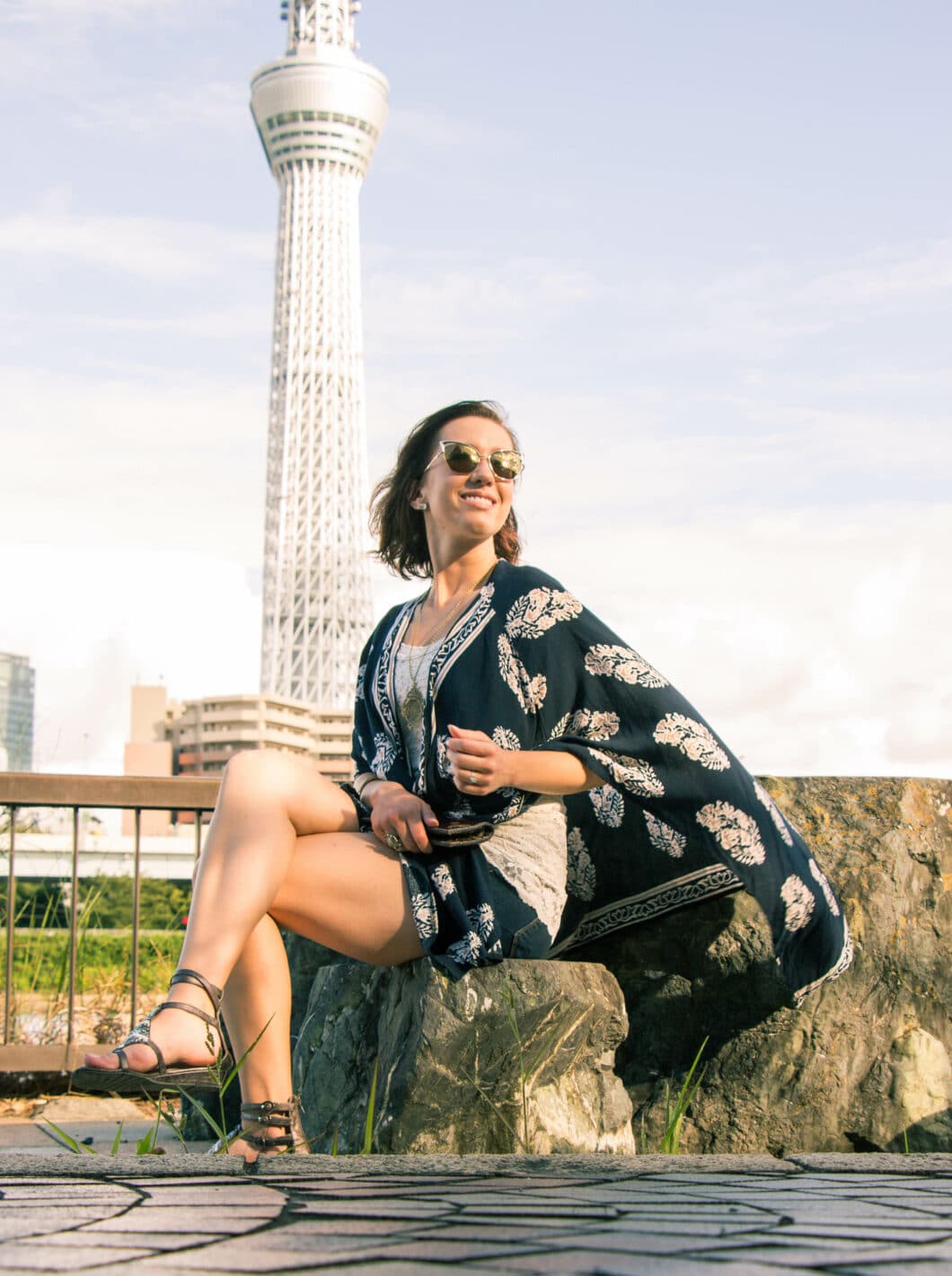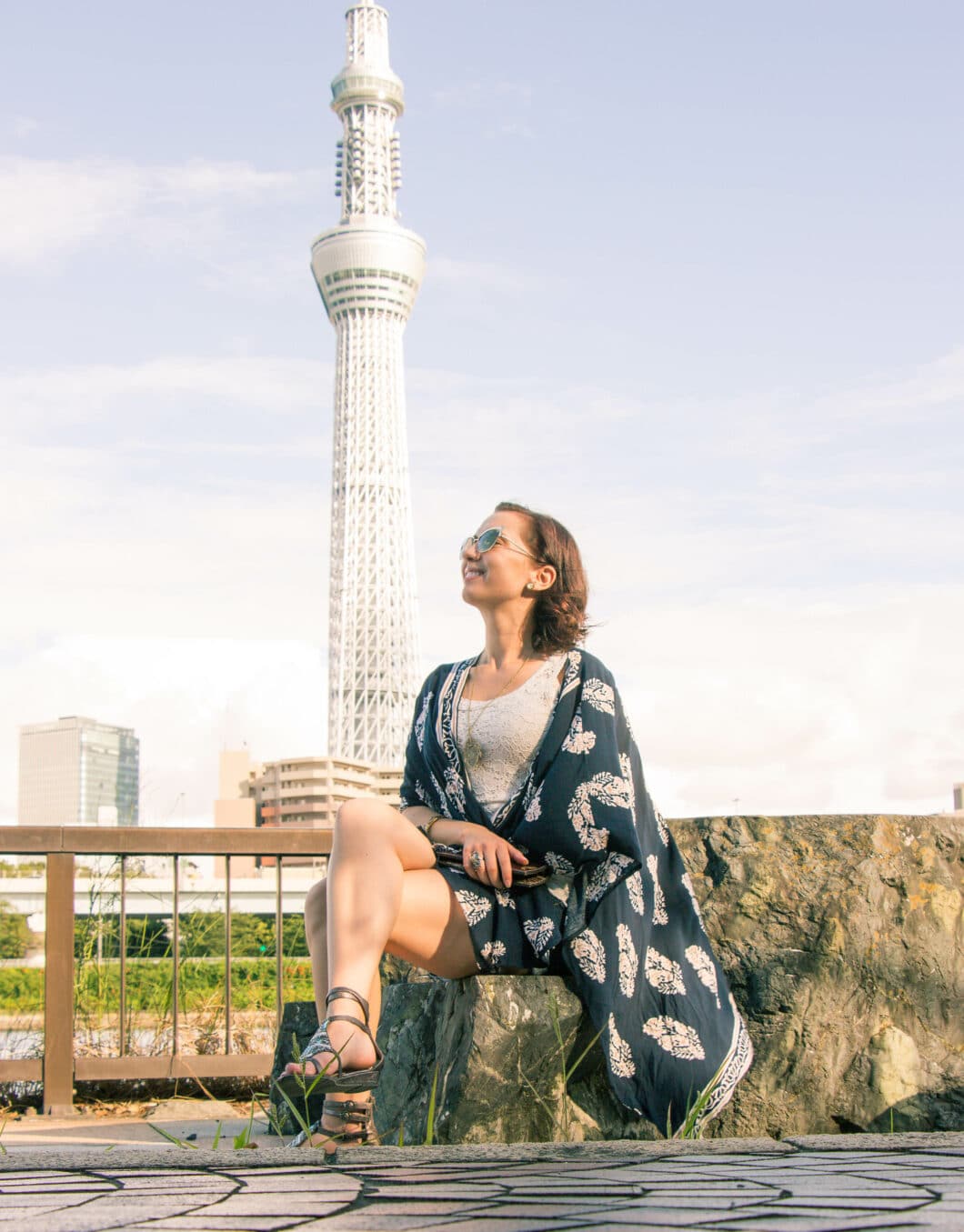 Boho chic is not my go-to style of choice. Not because I don't like it, I just don't happen to own too many pieces that would fall into this category. But gosh, it is a comfy style that I really need to start incorporating into my daily wardrobe more often!
My shawl I'm wearing was surprisingly comfortable for an incredibly warm day of walking around Asakusa (a fun district in Tokyo). It was a good way to keep the sun off my shoulders but still let the breeze cool me down. It also made me feel like I was wearing a cape. Haha. And I haven't exactly been subtle about wanting to be a superhero when I grow up one day. (A Marvel one, preferably.) Also, I believe this shawl is technically called a kimono, but it seems really confusing to call it that after seeing real kimonos worn on a daily basis here. So, I'm just going to call it a shawl.
This look also was a good excuse to break out some fun accessories I don't wear as often as I would like. I use my wallet on a daily basis, but it's usually tucked into the black hole that is my purse. But for this day, it was the only thing I was carrying. I love that I was able to customize it through C&A Leather! I've had it for about 10 months now, and it still looks brand new!
And my owl jewelry was actually a gift from the ladies at Fukuro No Mise! That was the owl cafe I visited in Tokyo a while back. (Click here if you missed that post.) I thought getting up close and personal with owls and getting jewelry was a pretty good way to spend a Sunday! Haha.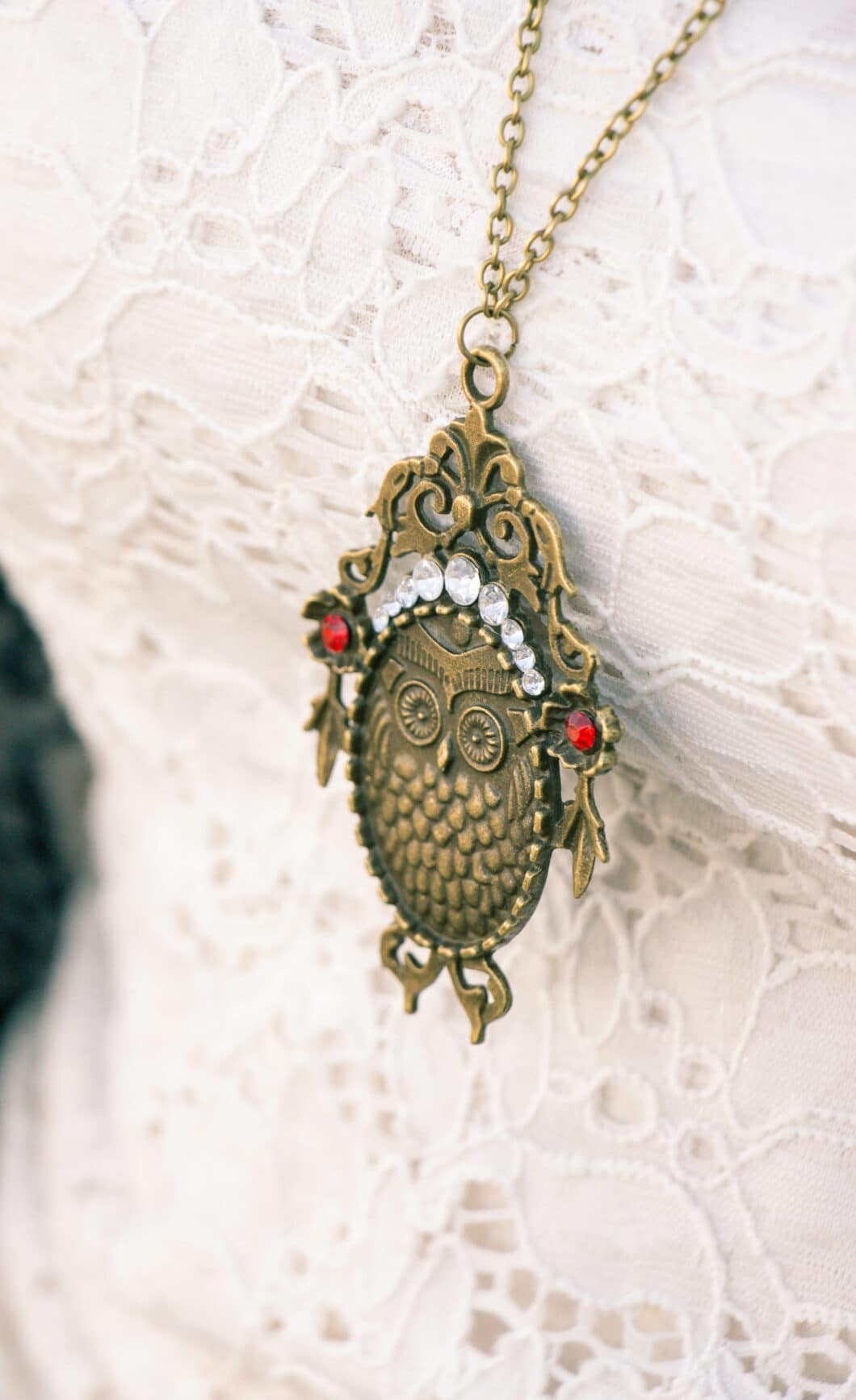 And I know a boho chic look would probably be better photographed in a countryside meadow with some flowers…but having Tokyo SkyTree in the background is fun too! Right? Haha. I'll be talking a little more about the area I'm in tomorrow's post…because believe it or not, one of the largest fireworks festivals in Japan had taken place in this spot the night before! So, if you like fireworks, history, rainbows and temples…my Asakusa post will have it all, haha.
Don't forget! I'm hosting a giveaway with Makemechic for my 2 year blog anniversary! Click here to enter! And what style would you like to wear more often? Let me know in the comments!
Where to find it:
Shawl: c/o* AMI (No longer available, but Amazon does carry it, here.)
Tank top: Old (Similar items: save/splurge)
Shorts: ModCloth
Sunglasses: Old (Simila here)
Sandals: Old (Similar items: save/splurge)
Map Earrings: Etsy
Owl Necklace: Gift from Fukuro No Mise (Similar items: save/splurge)
Owl Ring:Gift from Fukuro No Mise: Similar items: (save/splurge)
Wallet: Custom made by C&A Leather

*c/o = courtesy of, meaning the company gave me the product to be used on my blog, and I did not pay for it. All opinions are my own, and I am not being compensated for a positive review.